The John Report: WWE Smackdown Live Review 12/27/16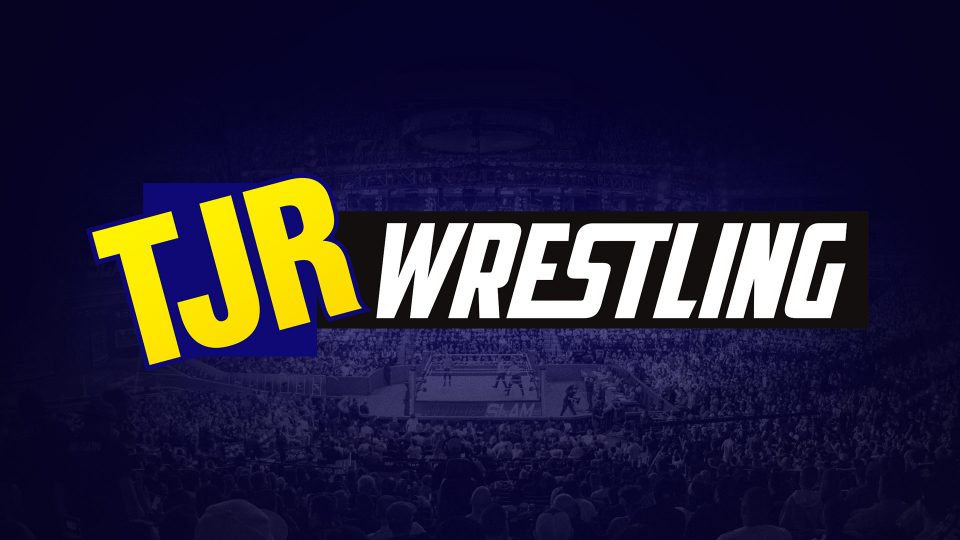 It's the last edition of Smackdown Live this year. Advertised for the show are three title matches as part of the "Wild Card Finals" (whatever that means) plus the return of John Cena after nearly three months off television. Cena noted on Twitter that he's starting the show off, so let's get right to it.
Live from Chicago, Illinois this is Smackdown Live for episode #906.
Smackdown begins with John Cena. Strong reaction for him that was mixed like usual with some fans cheering and a lot of fans booing as well. Fans sang "John Cena suuuuuucks" during his song as well.
Cena said he "missed the hell out of this" as the crowd gave him a mixed reaction. He didn't know what they were saying, but he thanked them. Cena said there is nothing like the excitement of the WWE Universe and very few places compete with the excitement of the Allstate Arena in Chicago. The "CM Punk" chants started, which led to asking if they are chanting Cena Sucks. Cena played with the crowd by mentioning the baseball teams of Chicago including the World Series Champion Chicago Cubs. He figured fans would chant Go Cubs Go, there were mostly boos, so he wondered if there were White Sox fans there too.
Cena sucked up to them saying Chicago is the city of champions. He hyped up the three championship matches coming up later. He mentioned all three guys in the WWE Title match, which led to different crowd reactions.
Cena asked: "What am I doing here?" Fans started an "Undertaker" chant. He paused until they stopped. He talked about his career with people speculating about his life and his future. He admitted that 2016 wasn't a super year for "Super Cena" if you know what he means. He said he's there to set the record straight. Cena: "I'm not done, I'm not leaving and sick of this new era BS – it ain't the new era it's the 'My Time Is Now' Era." Cena said Never Give Up means when you get knocked down, you get back up, you fire up and you kick ass.
Cena challenged the winner of the WWE Title match to a Championship match at the Royal Rumble. Why can he do that? Because he's John Cena…recognize. He dropped the microphone and left.
Analysis: Very good promo from Cena. He was intense. There was some edginess there as well. He basically told the haters he doesn't care what they think and he's going to do what he wants. He had some fun with the crowd, then he got serious, made it clear he was back (at least for WrestleMania season) and challenged the champion at the Royal Rumble. That's not a surprise since a Royal Rumble match against AJ Styles makes a lot of sense to me. It was one of the best feuds of the year, so having it kick off 2017 at the Rumble is a smart move. Fired up Cena is one of the best talkers in the business. When he starts making poopy jokes it's bad, but when he's like he was in this promo it was the right tone.
Randy Orton, Luke Harper and Bray Wyatt made their entrance to defend the Tag Team Titles. It's up next.
There was a commercial for 205 Live after Smackdown on WWE Network.
(Commercial)
The roving reporter Dasha Fuentes was backstage looking for The Miz. Maryse opened the door first, which was guarded by security. Miz told Fuentes he'll only talk to Renee Young, who slapped him last week. He told her to go find Renee.
The other tag teams were in the ring.
Four Corners Smackdown Tag Team Elimination Match: Randy Orton & Luke Harper (w/Bray Wyatt) vs. Rhyno & Heath Slater vs. The Usos – Jimmy & Jey vs. American Alpha – Jason Jordan & Chad Gable
Wyatt is at ringside since the Wyatt Family uses the Freebird rule for the titles. Nice gear on the AA guys since they are wearing gold singlets with their red, white and blue colors. Rhyno started for his team. He nailed Jimmy with a clothesline. Slater got the tag with a running knee attack followed by a leg lariat and a neckbreaker by Slater earned a two count. Slater with a kick to Jimmy and a dropkick to Jey to knock him off the apron. Slater slipped off the turnbuckle and Jimmy hit a superkick to pin Slater. The show went to commercial.
Heath Slater & Rhyno eliminated by Jimmy Uso
Analysis: There was a bit of a botch there by Slater. I think he was going for some leaping move off the top like a double axe with Jimmy there to do a superkick, but Slater's slip messed it up. They improvised with Jimmy hitting a regular superkick right after it. Doing it with Slater coming off the top rope would have looked more impressive obviously.
(Commercial)
There was a chinlock by Jey on Jordan as the show returned from break. Gable with an Alphaplex on Jey for a two count. Jimmy made the save. Double belly to belly suplexes by American Alpha on both Usos at the same time. Gable with a sunset flip on Jey. It led to Jey kicking out. Gable pinned Jey with a different type of rollup and that was enough to beat Jey.
The Usos eliminated by Chad Gable
After the elimination, The Usos did a cheap attack on Jordan to weaken him some more. The ref stopped it and made The Usos go to the back.
Orton did a hard whip on Jordan that sent him into the turnbuckle. Orton with a powerslam on Jordan. Jordan with a dropkick broke free and he tagged in Gable, who went after Harper. Gable with a dropkick followed by a German Suplex on Harper for a two count. Wyatt distracted the ref, so Orton nailed Gable with a cheap shot. Kick by Harper earned a two count as the show went to break again. The match was around 15 minutes by this point.
(Commercial)
Back from break, Harper had Gable in a chinlock. When Gable got to his feet, Harper dropped him with a back elbow. Slingshot by Harper that sent Gable throat first into the bottom rope. Orton tagged in and did two back suplexes on Gable on the barricade so that Orton drove his back into the barricade. Slingshot suplex by Orton on Gable for a two count back in the ring. Harper tagged in with a Michinoku Driver for a two count. Gator roll time by Harper as he continued to wear down Gable. Harper hit a Boss Man Slam for a two count. Gable countered a powerbomb attempt into a headscissors that sent Harper into the middle turnbuckle.
Jordan got the hot tag against Orton with shoulder tackles and a dropkick. Jordan with an overhead belly to belly on Harper. Back suplex by Jordan on Orton for a two count as Harper made the save. Gable with a cannonball off the apron on Harper on the floor. Jordan hit a clothesline on Wyatt on the floor. When Jordan tried going back into the ring, Orton dropped him with the draping DDT. The crowd was chanting for a RKO. Gable knocked Harper off the apron. Gable shoved Orton and Orton accidentally knocked Harper off the apron. Gable with a missile dropkick on Orton. Jordan with a shoulder tackle to Orton and then AA hit the Grand Amplitude to win the Tag Team Titles after 25 minutes of action. Gable pinned Orton.
Randy Orton & Luke Harper eliminated by Chad Gable
Winners and New Smackdown Live Tag Team Champions: American Alpha
Post match, Orton and Harper got into an argument while Wyatt separated them. American Alpha celebrated with their titles.
Analysis: ***3/4 A very good tag match that was given over 20 minutes to tell a great story. The crowd rallied behind American Alpha as they won the title in an unexpected fashion. The Wyatt Family only won the titles a few weeks ago, so to see them lose the gold after less than a month it's a big surprise. It was a great match and treated like a great moment, though, so I'm all for it. American Alpha is the team that the SD Live tag division can be built around, so I'm glad they won the gold. The title change is unexpected, but so what? We don't need to see them happen only on PPVs. Doing title changes in TV matches is cool too. I'm happy for American Alpha. They deserve it.
Up next is Bliss vs. Lynch for Smackdown Women's Title.
(Commercial)
The announce team of Mauro Ranallo, John Bradshaw Layfield, David Otunga and Tom "no talking during matches" Phillips were shown on camera. They set up the triple threat match for the WWE Title, which was made last week when Ziggler vs. Corbin ended in a double countout.
Dolph Ziggler was interviewed by Renee Young. He said that last week Baron Corbin looked for a fight and got one from him. Ziggler did a hyped up promo to set up the match. Ziggler spoke about how opportunities have slipped through his fingers and he wonders when things might happen for him. He said it makes him the wildcard in this thing. Every once in a while, that wildcard changes the whole damn game. He had a serious look on his face to end the promo.
Analysis: Quality promo from Ziggler. He's very good in that setting where he has a match to sell.
James Ellsworth was interviewed by Dasha Fuentes. He has a neckbrace and his arm in a sling. He said he knows people make fun of him because of how he looks. Carmella showed up to say that she finds Ellsworth uniquely attractive. They left together.
Analysis: They should call him the "Uniquely Attractive" James Ellsworth when they introduce him everywhere.
The lovely SD Women's Champion Alexa Bliss made her entrance.
(Commercial)
Becky Lynch made her entrance. They were given the big in-ring intros by announcer Greg Hamilton since it's a title match.
Smackdown Women's Championship: Alexa Bliss vs. Becky Lynch
Lynch went for a leg submission early on, but Bliss got to the ropes. Shoulder tackle by Lynch. Bliss sat on top for a two count. They exchanged nearfall attempts. Lynch with a back kick followed by an armbreaker. Bliss countered into a pinfall attempt for two of her own. Bliss tripped her up and slammed her head first into the mat. Bliss worked on her back by stretching it against the ropes. Bliss did some basic heel stuff stomping away on Lynch's head. Lynch came back with arm drags and a dropkick leading to Bliss bailing to the floor. Bliss tripped her up using the apron for an assist and slammed Lynch's head into the floor. Lynch went for a slam on the floor. Bliss slipped out of it and shoved Lynch into the ring post. The ref must have not counted them out because they were out there for much more than ten seconds. Anyway, Bliss went back in the ring and the show went to break.
(Commercial)
Back from break, Bliss with a double knee attack to the back while Lynch was against the ropes. Bliss missed a knee drop, Bliss with two clotheslines and she missed a corner forearm. Lynch with a kick in the corner. Both women countered moves. Lynch hooked the right arm of Bliss and snapped the left arm of Bliss in a violent way. Lynch sent Bliss into the middle turnbuckle to work on the left arm some more. Lynch slowly climbed up, which was so slow that it allowed Bliss to come back for the next spot. Lynch shoved her away and Lynch nailed a missile dropkick for a two count. It didn't look great. There was somebody that ran down to the ring in La Luchadora outfit. Lynch went after her, but Luchadora moved. Luchadora unhooked the middle turnbuckle. Bliss with a forearm smash followed by two double knee attacks to the gut. Bliss went for Twisted Bliss, but Lynch moved and applied the Disarmer. Bliss got her foot on the rope. Bliss distracted the ref by showing her hurt arm, which she bent back so she must be disjointed or something. Luchadora distracted Lynch. It led to Lynch trying to unmask her, but she couldn't do it. Luchadora sent Bliss into the middle turnbuckle to stun her. Bliss hit a DDT for the win after 14 minutes.
Winner by pinfall: Alexa Bliss
Analysis: **1/2 It was a good effort, but a level below some of their previous matches. The pacing was a little off and the crowd wasn't into it the whole way, but it was good by the end. Bliss retaining was what I was expecting. It was a cheap win. Lynch can move on to a feud with whoever La Luchadora is while Bliss' next opponent could be Mickie James, who is likely debuting on Smackdown very soon.
There were replays of the finish. No reveal of La Luchadora.
Bliss was interviewed on the ramp by Dasha Fuentes. Bliss said she had no idea who La Luchadora was. Fuentes said maybe it was Sasha Banks, Fuentes said she was bigger than her and Bliss said maybe Nia Jax. JBL on commentary said it was definitely not Jax.
Analysis: It may be Naomi, who has been off TV for a few months with an injury. Perhaps they want to bring her back to action as a heel, so this is a way to do that. Tamina is another possibility.
There was a replay of last week when Miz mentioned Renee Young is sleeping with Ambrose and Renee slapped him to end the interview in the ring.
Renee Young knocked on the door of The Miz. Maryse threatened her, but Miz told her to stand back. Maryse went back into the room while Miz had security by his side. Miz told the security guys to leave. Young asked Miz about how 2016 was a year of resurgence for him and wondered how he will follow up. Miz said 2017 will be the year of The Miz. Dean Ambrose showed up in a security shirt. Ambrose tackled him and punched him. Renee left. The other security guys showed up, so Ambrose threw two of them into the door. Ambrose picked up a walkie talkie and said "all clear" to end it.
Analysis: That was predictable, but it worked. Ambrose standing up for his woman is the face thing to do although they haven't pushed the Ambrose/Young relationship until last week. They were added to Total Divas this season, though. They have been dating for a few years.
The WWE Title match is up next: Styles vs. Corbin vs. Ziggler.
(Commercial)
There was a replay of what happened last week when Natalya admitted to Nikki Bella that she despised her and told Nikki she was a nothing.
Nikki was interviewed in the locker room by Dasha Fuentes. Nikki said she's not ashamed of who she is. She bragged about being the longest reigning Divas Champion by working her tail off and came back from a serious neck injury in less than ten months. She said it's not because of her looks – it's her hard work. She's proud of her two reality show and is with the man of her dreams referring to John Cena. Nikki said she'll give her message to Natalya to her face and that ended it.
Analysis: I guess there's no time to continue the angle. That's a shame because I enjoyed Natalya's promo and I was hoping they would make time to follow up on it.
Baron Corbin was interviewed backstage by Renee Young. Corbin called his opponents two "little men" about to meet the End of Days.
Analysis: Way to work in the name of the finishing move into the promo.
Baron Corbin made his entrance for the main event. Dolph Ziggler made his entrance as well. Good ovation for Ziggler.
(Commercial)
This week on Talking Smack has JBL co-hosting with Renee Young since Daniel Bryan probably isn't there. John Cena, Dean Ambrose and American Alpha are on.
Next week on Smackdown Live: The Miz vs. Dean Ambrose for the Intercontinental Championship.
The WWE Champion AJ Styles made his entrance. Huge ovation for the champ even though he's a heel. People love him because they know how good he is.
The in-ring intros took place from Greg Hamilton. It started at 9:36pmET, so they should get 20 minutes or so.
WWE Championship: AJ Styles vs. Baron Corbin vs. Dolph Ziggler
There were loud "AJ Styles" chants to start the match. Ziggler with a clothesline on Styles. Corbin shoved Ziggler away to avoid a dropkick and Corbin punch knocked down Styles to the floor. Corbin was alone in the ring with the two smaller guys on the floor, which led to a break about one minute into the match.
(Commercial)
Back from break, Corbin sent Ziggler back first into the apron. There was a replay of Corbin doing a back body drop to Styles with Styles selling it in a big way. Corbin drove Styles back first into the apron. Back in the ring, Corbin with a knee to the ribs of Styles. Ziggler with a dropkick on Corbin while Styles was on the shoulders of Corbin. Styles and Ziggler exchanged punches, but Corbin came back with a double clothesline to knock them both down. Corbin whipped Ziggler into the corner to continue Corbin's dominance. Styles blocked Corbin when he went for his End of Days move on Ziggler. It led to Corbin shoving Styles into the turnbuckle. Back elbow by Ziggler on Corbin followed by a boot to the face by Styles. Corbin with a huge clothesline on Ziggler and Corbin with a STO on Styles for a two count as the show went to break.
Analysis: The story has been about Corbin dominating the entire match up to this point.
(Commercial)
Corbin was still in control as they returned from break. Styles and Ziggler briefly worked together with a double clothesline that sent Corbin over the top to the floor. Corbin sent Styles into the barricade and knocked Ziggler down when Ziggler jumped on his back. Styles avoided an attack on the floor and hit a Phenomenal Forearm on Corbin. Ziggler with a superkick. With Corbin on the announce table, Styles jumped off the barricade with a leg drop while Ziggler did an elbow. Big spot drew a loud reaction from the crowd.
Analysis: This is a formula WWE has done for other triple threats. Smaller guys work on bigger guy. Table spot. Lead to hot finish. It works.
Ziggler sent Styles into the apron. Back in the ring, Ziggler with a leaping DDT on Styles for a two count. Styles came back for the Ushigoroshi spot where he drives the head of his opponent into his knee. Ziggler with a back body drop, Styles landed on the apron. When Styles went for a springboard attack, Ziggler nailed a kick to knock him down. Styles got a rollup. Ziggler nailed a superkick. Corbin was supposed to break up the pin, but he was a bit too late and Styles just got his shoulder up. Corbin was very close to getting there. At least it looked like Corbin was supposed to break it up. Ziggler with a swinging neckbreaker on Corbin followed by an elbow drop for a two count. Corbin hit the Deep Six slam on Ziggler for a two count as Styles made the save. They did this great spot where Corbin did End of Days to Styles while Ziggler hit End of Days on Corbin. Two count for Ziggler on Corbin while Styles rolled to the floor. Corbin sent Ziggler shoulder first into the post. Ziggler went for a top rope move, but Corbin tripped him up leading to Ziggler bumping to the floor. Corbin hit the End of Days on Ziggler. Styles hit the springboard Phenomenal Forearm on Corbin, who rolled out of the ring and Styles pinned Ziggler. It went 21 minutes.
Winner by pinfall: AJ Styles
Analysis: **** Great match that was four stars out of five. There was a very exciting final sequence to bring it home. The majority of it was about Corbin dominating the match and the two awesome sellers doing everything they can to make him look strong. It got really good when they did the table spot because it showed that the smaller guys had a lot left and if they worked together they could take out Corbin. That led to a lot of believable nearfalls for all three guys. I didn't expect Styles to lose, but they did several spots in the match where it made it seem possible. The spot where they did the End of Days/Zig Zag at the same time that really got me out of my seat as something I haven't seen before. Corbin impressed me a lot this month going back to the Chairs Match against Kalisto at TLC, then the Ziggler match last week and this match as well. Styles winning by taking advantage of a situation after Corbin hit a move worked really well too. Awesome match that I highly recommend you check out if you missed it.
After the match was over, John Cena's music hit and Cena went into the ring for a face off with Styles.
Cena extended his hand for a shake. There was a long pause by Styles. It led to Styles putting the WWE Title on the mat between them. Styles shook the hand. They exchanged words. A long staredown continued from there.
A quick promo aired from Neville talking about what's to come on 205 Live up next on WWE Network.
Back to Smackdown, Styles' music played aired to end the show as he faced off with Cena one more time. It ended right at 10pmET.
Analysis: I think Styles vs. Cena was the feud of the year in 2016 (Johnny Awards spoiler!), so seeing them in another match is awesome. I am really looking forward to it. It's smart of WWE to do the match at the Rumble because it's a big deal.
Three Stars of the Show
1. AJ Styles
2. Dolph Ziggler
3. (tie) Baron Corbin
3. (tie) American Alpha
The Scoreboard
9 out of 10
Last week: 7.5
2016 Average: 6.16
2016 Average Post Brand Split (July 26): 6.43 – Raw is at 5.89
Last 5 Weeks: 7.5, 7, 6, 5, 6
2016 High: 9 (December 27)
2016 Low: 4 (January 21)
Final Thoughts
It gets a 9 out of 10.
Great show. Best Smackdown of the year. Tied with the best Raw of the year at 9 out of 10 as well.
Three matches in two hours. All of them were for titles and felt like a big deal.
John Cena's promo generated a lot of interest and got people talking. Seeing him face off again against Styles has me more excited about the Rumble now.
That was a lot of fun to watch and write about.
—
That's all for now. Go Toronto Raptors. Happy New Year my friends.
John Canton – mrjohncanton@gmail.com
Twitter @johnreport
Personal Facebook and TJRWrestling on Facebook