The John Report: WWE Smackdown Live Review 10/25/16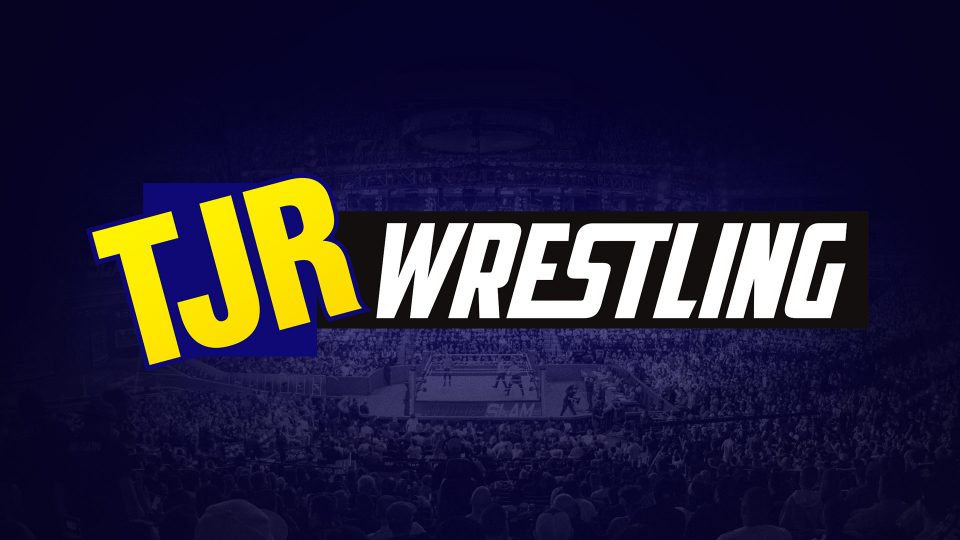 Live from Green Bay, Wisconsin this is Smackdown for episode #897.
The show began with a video recap of James Ellsworth beating AJ Styles by disqualification last week thanks to the involvement of Dean Ambrose. That set up Styles vs. Ambrose non-title for this week.
Dean Ambrose was in the locker room talking to some guy when James Ellsworth showed up in his Ellsworth shirt. Ellsworth thanked Ambrose for helping him the last couple of weeks. He said he wants to be in Ambrose's corner for the main event. Ambrose told Ellsworth to just stay there in the locker room and they'll hang out later.
Analysis: Good story continuation from last week. Ambrose telling him he doesn't want him at ringside is a bit of a jerk move.
Bray Wyatt made his entrance for a match with Kane with the announcers talking in quiet voices about the "fireflies" in the crowd that follow Wyatt. As Kane made his entrance, the announce team of Mauro Ranallo, John Bradshaw Layfield and David Otunga welcomed us to the show.
No Disqualification: Bray Wyatt vs. Kane
Kane with a clothesline and then a seated dropkick. Running clothesline by Wyatt followed by a forearm to the back. Kane nailed an uppercut, then two corner clotheslines and a sidewalk slam. Wyatt rolled to the floor. Kane met him with a punch and sent Wyatt back first into the steel steps. Kane cleared off the announce table. The Wyatt Family logo appeared, lights went out, back on and there's Luke Harper standing on the announce table. He kicked Kane in the face. Discus clothesline by Harper on Kane and let's go to a break.
Analysis: That was a unique run-in. I give them credit for doing something different. I guess a guy appearing out of nowhere is better than guys disappearing.
(Commercial)
Harper stayed at ringside as Kane hit a jawbreaker on Wyatt. It's No Disqualification, so why not just double team as much as possible and win? Sorry for using logic. It's the same thing where guys don't use weapons in matches like this. Wyatt had a chinlock on. Corner clothesline by Wyatt. Kane came back with a boot to the face. Jumping DDT by Kane. Kane went up top and hit the clothesline like he's done hundreds of times. Maybe thousands of times. Harper pulled Wyatt out of the ring. Kane nailed Harper with an uppercut and a boot for Wyatt. Another punch by Kane to Harper and Wyatt capitalized with a uranage slam for two. Kane grabbed Wyatt by the throat, but Wyatt broke free and hit a running cross body block. Randy Orton's music hit and Orton ran down to the ring. The crowd was cheering a lot. Orton stared at Harper, who left the ring. Kane was back to his feet, Orton looked like he was going for Wyatt, but then Orton hit the RKO on Kane. It was a shocking twist! Orton slithered out of the ring. Wyatt covered Kane to win the match. It went 11 minutes.
Winner by pinfall: Bray Wyatt
Analysis: **1/4 That was a decent match with a surprising ending. Now we know why they made it a No DQ match with Orton coming down to interfere. It's just that it was a shocking interference move by Orton as he went after Kane instead of Wyatt. Does it mean Orton is going heel? I doubt it because they will need him to feud with AJ Styles in the next month or two. It's probably him just luring Wyatt in so Bray can trust him and then attack him. I do like the twist, though.
The WWE Champion AJ Styles was interviewed backstage by Andrea Dimarco. She didn't even ask a question. She just mentioned the James Ellsworth wins over Styles. It led to Styles saying that Ellsworth couldn't lace AJ's boots. Styles claimed that Ambrose will not walk out of Smackdown Live – he'll be carried out and Ellsworth will be missing more than his chin when Styles is done with him.
Becky Lynch is back up next.
(Commercial)
Becky Lynch Interviewed
Renee Young was in the ring. She welcomed back Smackdown Women's Champion Becky Lynch, who received a nice ovation like usual. Lynch is wearing a bright orange shirt to match the orange hair. Lots of brightness. Lynch said it's good to be back, but here comes Alexa Bliss for the interruption.
Bliss is wearing a "Sorry Not Sorry" t-shirt. Bliss said Lynch looks great for somebody that had back surgery and Lynch told her that she didn't have back surgery. Bliss told Renee to leave after calling her "Katie Couric."
Bliss ripped on Lynch for being scared of her. Lynch said she needed a surgery and doctors wouldn't let her compete. Bliss said that Lynch is a world class con artist that was able to fool these people, but she can't full Bliss. She said maybe Lynch's next excuse will be that her boyfriend dumped her because she is dating an orange troll or maybe Lynch will realize her life means nothing. Bliss told Lynch to just hand over the title to the rightful champion. Lynch fired back saying she's not doing that and she'll rip Bliss' arm out of her socket. Bliss said we don't need to see the "straight fire" right now and said that in two weeks, the title will belong to Bliss.
Bliss went for a cheap shot punch, but Lynch fired back. They went outside the ring and Bliss sent Lynch back first into the ring post and then tossed her into the barricade. Back in the ring, Bliss hit a DDT. Bliss went over to the timekeeper's area, had some yellow spray paint in a can and painted a yellow streak on Lynch's back. The graphic reminded us of the title match they will have on Smackdown in two weeks in Glasgow.
Analysis: Good work by Bliss again. I'm impressed by her promos a lot. Lynch didn't say a lot there. It was more about Bliss coming off as an arrogant heel that wanted to outshine the returning Lynch. The bit with the spray paint was a bit cheesy, but I see what they were getting at.
Styles vs. Ambrose is later.
There was a plug for WWE's work to raise awareness for breast cancer. Get the gear. Join the fight.
(Commercial)
The Ascension did a pre-match pre-taped promo about how they will rise. The Hype Bros also did a promo. Their match is to determine what team will be part of Smackdown's team for the Raw vs. Smackdown match at Survivor Series.
Hype Bros (Zack Ryder & Mojo Rawley) vs. The Ascension (Konnor & Viktor)
Ryder was in there with Viktor to start and it led to Viktor nailed a clothesline over the top to the floor. Konnor worked on Ryder with an uppercut and Viktor tagged back in with a high knee. Viktor sent Ryder into the corner to prevent him from making the tag. Jawbreaker by Ryder, but Konnor dropped him with a spinebuster to prevent the tag. Konnor missed an elbow drop off the middle ropes. Rawley got the hot tag against Viktor with Mojo hitting shoulder tackles and a running pounce attack. Two corner splashes by Rawley, then he put Viktor on his shoulders and slammed him down. Konnor got in there, so Rawley sent him into the ropes. Ryder was back in there, Rawley picked up Viktor and Ryder hit the Hype Ryder leg lariat finishing move for the win after four minutes.
Winners by pinfall: Hype Bros
Analysis: *3/4 It was a competitive match with the faces going over as expected. The heels worked over Ryder for about three minutes, Rawley got the hot tag and it was over after that. Basic stuff. What I like is that they were fighting for something since the winners are on the Survivor Series team now. If the match meant nothing then I'd bitch about it being a waste of time. At least WWE is giving us a reason to be invested in it.
(Commercial)
A replay aired of Orton hitting a RKO earlier during the Bray Wyatt match against Kane.
Orton was backstage being interviewed when asked if he wanted to explain his actions earlier. Orton paused for a bit and then said: "If you can't beat 'em, join 'em." He stared straight ahead.
Analysis: That's going to make people think he's with Wyatt since he just said if you can't beat Wyatt then you might as well join him. I don't think it's going to lead to Orton being a heel because they need him as a face. It's all a ruse, but I'm cool with that.
After Smackdown it's Talking Smack on WWE Network.
Daniel Bryan was in the office talking on the phone about how they need strong captains. Natalya showed up to talk to him. She said she's been thinking about Raw's Hell in a Cell PPV and the women's Hell in a Cell match. She doesn't want Raw to steal their thunder and she had a solution – she thinks Bryan appointing her as team captain is the answer to bring the attention to Smackdown Live. Bryan said that Nikki Bella wanted to be team captain. Bryan told Natalya that the winner of Natalya vs. Nikki gets to be the team captain on the Smackdown women's team. Bryan said that since they have more than five women on Smackdown, the loser won't be on the Survivor Series team. She left.
Analysis: It's another example of a match being booked that has consequences for the winner and the loser. What's silly about is that Smackdown's women's division only has six women now. The Survivor Series match is for five women, so yes the loser is left out if they lose. It's just sad that there's only six women in the first place. We miss you Eva Marie! Sort of. She's doing some movie.
Nikki Bella made her entrance. Have I mentioned she has the best ring gear in WWE? It's high up in the rankings. No wonder Cena smiles so much.
(Commercial)
Natalya made her entrance.
Natalya vs. Nikki Bella
Nikki got a rollup early. Shoulder tackle by Nikki sent Natalya out of the ring. Natalya tripped her up and hit the spinning clothesline on the floor. Natalya went for a Sharpshooter, Nikki kicked her away and Natalya came back with a clothesline. Natalya applied the dreaded abdominal stretch. Nikki came back with a rollup and Natalya slammed her down by the hair. Posing by Natalya to draw some boos from the crowd. Natalya grounded Nikki as the crowd rooted for Nikki to come back. Nice head slam by Natalya again. Natalya applied the Sharpshooter, but Nikki got to the ropes. Suplex by Natalya. Natalya missed a leg drop. Nikki hit a knee to the face, corner clothesline and the springboard kick for a two count. Natalya hit a Michinoku Driver for a two count. Surfboard submission by Natalya, Nikki rolled out of it, hooked the leg, grabbed a chinlock around the head and Natalya submitted. Ranallo called it the STF even though it wasn't the same. The match went seven minutes.
Winner by submission: Nikki Bella
Analysis: **1/4 That was a good match that was competitive. Good to see Nikki doing a submission move as an alternative finisher. I figured Nikki would get the win even though I like Natalya more and feel like she's been lost in the shuffle. Nikki is calling her submission move the "Fearless Lock" according to her Twitter and she clarified that it wasn't the STF.
Post match, Carmella went into the ring and attacked Nikki with punches. Carmella hit the Bella Buster on Nikki and taunted her some more.
Analysis: This feud must continue apparently. I like heel Carmella – she's done better than I thought.
Dean Ambrose was interviewed backstage by Andrea Dimarco. He said that messing with AJ Styles in the last couple of weeks has been fun, but tonight isn't about fun and games. He thinks it's funny that the last two weeks were kinda like low blows for AJ. Ambrose said there will be fun and games for him.
The Miz and Maryse were walking backstage with the Spirit Squad joining them.
(Commercial)
The Miz, Maryse, Kenny and Mikey entered the ring. "READY! OKAY!" Spirit Squad guys did an introduction for The Miz and JBL said "those guys are awesome." Heels lie.
The Miz said these are dark times because it's been 16 days where we're living in a world where The Miz is no longer the Intercontinental Champion. Instead, your champion is Dolph Ziggler. Crowd cheers. Miz said that as much as he feels for the fans, he feels sorry for the legends. He talked about Pat Patterson in Montreal under a black cloud, tears streaming down his cheeks because for him and others…here comes Ziggler.
Dolph Ziggler – the IC Champ, walked down to the ring and said he feels sorry for everybody that has had to deal with this crap for the last six months. Ziggler said Miz can get his rematch right now. Fans chanted "YES" for it. Miz said that he won't be goaded into accepting on somebody else's terms and said he'll have his rematch when he's ready. If Ziggler is looking for a fight then they can accommodate him. Heath Slater and Rhyno, the Tag Team Champions, entered to help Ziggler. Miz put Maryse in front of him.
Slater said that it looks like they don't want to fight when they put a woman in front of them. Slater wondered what Miz was getting at. Miz called Slater a joke. He said that Slater & Rhyno as Tag Team Champs is more embarrassing than Ziggler as IC Title. Slater said he knows that a champion wouldn't run from a challenge. Miz reminded Slater that Kenny pinned Slater last week. Miz said the Spirit Squad wants to challenge for the titles right now. Slater seemed reluctant to do it, Miz wondered if they were scared of male cheerleaders and Rhyno said: "YOU'RE ON!" The match is up next.
Analysis: It's a typical segment on a WWE show where a promo leads to a match right away. It happens on nearly every show they do. The match made sense because Kenny did pin Slater last week in a six man tag, so they should get a title shot.
(Commercial)
Smackdown Tag Team Titles: Heath Slater & Rhyno (w/Dolph Ziggler) vs. Kenny & Mikey (w/The Miz)
Slater was battling Mikey while Miz, Maryse and Ziggler joined the commentary team for the match. Kenny sent Slater into the middle ropes with a slingshot. Fans were chanting for Rhyno. Ziggler said he used to be roommates with Mikey years ago. Slater nearly broke free, but he couldn't do it while Miz and Ziggler argued on commentary. Miz said that Ellsworth has gotten more attention than Ziggler since Ziggler won the IC Title. That's a valid point. Slater hit a running knee on Mikey. Hot tag to Rhyno against Kenny with Rhyno hitting a clothesline, then a shoulder tackle and Kenny nailed a big boot. Kenny faked a knee injury, Mikey with a kick to Rhyno and then Kenny was just fine with a rollup on Rhyno for two. Slater nailed a leg lariat on Kenny. Rhyno with a belly to belly on Mikey, who was legal. Miz and Ziggler were got off commentary and were arguing some more. Slater shoved Kenny off the apron onto Miz on the floor. Rhyno with the Gore on Mikey for the pinfall win after five minutes. Crowd went wild for it.
Winners by pinfall: Heath Slater & Rhyno
Analysis: **1/2 A solid tag match that the crowd was into and it delivered a satisfying finish. I actually thought they might do a title change because the Slater & Rhyno team still feels like a short-term thing. I'm glad they kept the gold because what they are doing is working. Kenny and Mikey continue to do a good job as flunkies for The Miz. It wouldn't shock me if they get full time deals in WWE soon because they would add depth to the tag team division.
AJ Styles vs. Dean Ambrose is up next.
(Commercial)
There was a quick plug for WWE Network with Scott Stanford, Jerry Lawler, Lita and Booker T talking about the Hell in a Cell show presented by Raw this Sunday on WWE Network. They also mentioned Goldberg vs. Brock Lesnar being official at Survivor Series.
Dean Ambrose was shown walking backstage. James Ellsworth was looking sad. Ambrose: "Keep your chin up." Ellsworth said that Ambrose made him feel like a winner and he begged Ambrose to let him be in his corner. Ambrose begrudgingly said yes and told Ellsworth to be careful. JBL complained about it while Otunga said it's inspirational.
Analysis: As soon as that was set up, it was obvious that Ellsworth would affect the main event in some way.
The WWE Champion AJ Styles made his entrance. Dean Ambrose walked out along with James Ellsworth, who was rocking his own Ellsworth shirt. The stipulation is that if Ambrose wins this match then he gets a future WWE Title shot.
AJ Styles vs. Dean Ambrose (w/James Ellsworth)
Styles threw his shirt at Ellsworth to start the match. There were dueling chants from the crowd as Ambrose nailed a clothesline that sent Styles over the top to the floor. Styles went over to Ellsworth and shoved him down. Ambrose checked on Ellsworth, so Styles hit a slingshot forearm smash on Ambrose on the floor. The show went to break.
(Commercial)
Back from break, Styles was still in control with a dropkick. Ambrose avoided a move outside the ring and came back with a suicide dive sending Styles into the barricade. That looked better than when Ambrose usually does that move. Back in the ring, running clothesline by Ambrose and a Perfectplex gets two. Sorry fisherman's suplex, but I like to call it the Perfectplex. Back slide by Ambrose gets two. Ambrose with the Cloverleaf submission, Ellsworth was rooting him on and Styles managed to get to the ropes. They fought on the apron with Styles hitting a snap suplex like move on the side of the apron. A replay was needed, but instead they went to commercial.
(Commercial)
Styles was in control as they replayed the spot with Styles hitting the suplex onto the side of the apron. Nasty bump. They battled on the top rope with Ambrose slamming Styles face first with a front suplex. Flying elbow smash by Ambrose off the top rope. Good job by both guys selling fatigue from this competitive match. Ambrose nailed a swinging neckbreaker for a two count. Styles with a springboard attack off the middle ropes leading to an inverted DDT for two. He makes it look so easy even though it's a very difficult move to do. Ambrose got a rollup for two and then his bounce off the ropes clothesline. Ambrose nailed a superplex off the top rope. He was too tired to cover. Styles tripped up Ambrose and applied the Calf Crusher submission move. Ellsworth urged Ambrose on. Ambrose fought out of it by slamming Styles' head into the mat a few time, but Styles applied the Calf Crusher again. Ambrose got to the ropes to break it. Styles saw Ellsworth against the ropes, so he nailed a running dropkick to knock him down. JBL: "Good for AJ Styles. Send him back to the freak farm!" Ambrose and Styles exchanged holds with Ambrose getting a sunset flip for a two count. Styles nailed a Pele Kick. Ambrose dumped Styles over the top to the floor where Ellsworth was. Ellsworth was fired up! Styles stood up and Ellsworth hit the NO CHIN MUSIC superkick! Ambrose was stunned by it, so was Ellsworth and the referee pointed at him because he saw it. Ref Mike Chioda disqualified Ambrose because of the Ellsworth kick. The match went 20 minutes.
Winner by disqualification: AJ Styles
Analysis: **** That was a really good match from two of the best performers in WWE. Four stars out of five. It wasn't a clean finish, but so what? It fits in the story of Ellsworth being out there as a guy that is playing a part in this story. These two guys battled in an intense, competitive match for 20 minutes with a lot of believable nearfalls and exciting moments that won over the crowd the whole time. I really like how the finish was done. When Styles was on a roll, he nailed Ellsworth with a cheapshot of a dropkick even though Ellsworth didn't do anything. Moments later, Styles was out on the floor by Ellsworth and Ellsworth couldn't help himself. Then right after he did it, Ellsworth realized what he did and Ambrose did too. It fit this storyline perfectly where Styles was laughed at for the last two weeks, yet now the plan blew up in Ambrose's face. Remember that Ambrose didn't want Ellsworth there, but Ellsworth begged him.
After the match was over, Ambrose was upset about the loss. Styles had his arm raised as the winner. Replays aired to show what happened with JBL saying that Ellsworth was the biggest idiot on the planet. Ellsworth was sad about his mistake. Ambrose didn't know what to say and he was frustrated about it. Smackdown ended like that.
Analysis: That's how you end a show the right way and leaving people wanting more. Now we want to know how Ambrose is going to react. Is this going to be the moment that sets up the Ambrose heel turn that fans (like me) have been talking about for the past several months? It could be the start of it. Ellsworth has a lot of support from the fans as this underdog cult hero of sorts that if Ambrose were to attack him at some point in the next month or two he would get a lot of heat for it. The good thing is with Survivor Series coming up, Styles can be on the Smackdown team and doesn't even need a title opponent until the December PPV anyway. By then they can have Randy Orton in that spot. I know some people may hate that Ellsworth is involved in this feud, but I think it's working well. Great job by the performers as well as creative in making it so interesting.
Three Stars of the Show
1. AJ Styles
2. Dean Ambrose
3. Bray Wyatt
The Scoreboard
7 out of 10
Last week:
2016 Average: 6.04
2016 Average Post Brand Split (July 26): 6.25 – Raw is at 5.93
Last 5 Weeks: 4.5, 6.5, 5.5, 8, 7.5
2016 High: 8 (August 23/September 27)
2016 Low: 4 (January 21)
Final Thoughts
It gets a 7 out of 10.
That was a much better show this week after taking a step back last week. Having a quality main event match certainly helped. I liked the ending because it makes me want to see what Ambrose might do next.
Every other match on the show seemed like it had a purpose whether a title was on the line or people were fighting for something.
Randy Orton's action were also very questionable and will make people wonder what his intentions are going forward. Once again, it's important to build to what's next. They are doing that with him as well.
I thought Smackdown was much better than Raw this week.
—
PLUG TIME: We do a TJRWrestling Podcast every week that you can listen to right here on Podbean or use iTunes by searching "TJRWrestling" or "John Canton" to get it. Please check it out! Thanks!
That's all for now. Go Toronto Raptors. Go Los Angeles Rams.
John Canton – mrjohncanton@gmail.com
Twitter @johnreport