The John Report: WWE Smackdown Live Review 08/16/16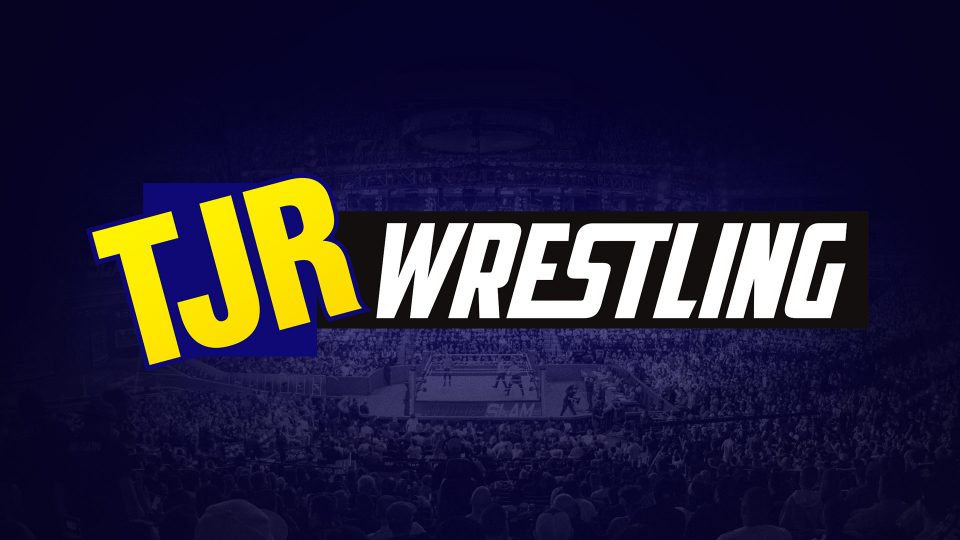 Live from Austin, Texas this is Smackdown for episode #887.
Smackdown started with Shane McMahon and Daniel Bryan backstage. Randy Orton showed up to sign the contract for his match against Brock Lesnar. He talked about how it takes on RKO to beat Lesnar. Heath Slater showed up with a fruit basket, which Bryan said "To Bob" on it. Slater tossed an apple to Orton, who had his arms folded. Slater acted as if they were at an impasse even though it was him that freaked out on them last week. He said they're in a pickle right now and Bryan said it's actually the opposite of that. Orton suggested a match with Slater later, so that was set up.
Analysis: The Slater free agency tour continues. Easy way to set up a short match later.
The Smackdown intro video aired.
Miz TV with Dolph Ziggler and Dean Ambrose
The Miz and Maryse were in the ring to start Smackdown with Miz TV. She introduced her husband The Miz, who held up the Intercontinental Title. He welcomed us to Miz TV, then Ambrose showed up before he was announced and Ziggler also showed up before he was announced also.
Ziggler and Ambrose got in each other's faces in the ring. The Miz got in between them to break it up. He said he invited them to talk.
Miz said that who would have thought that Ziggler would be competing for the WWE Title at SummerSlam. He said a lot of people, himself included, had him written off. They thought he was like the Ghostbusters reboot – a flop. He gave Ziggler credit for proving the cynics wrong. Miz wondered what happens if Ziggler fails at SummerSlam. Ziggler said he's not worried about after SummerSlam – he's only worried about this Sunday at SummerSlam and that WWE Championship.
Ambrose talked about how that's the new Dolph Ziggler that is laser focused with so much intensity. Ambrose said he doesn't buy this "new" Dolph. Miz went to speak, so Ziggler told Miz to shut his mouth. Crowd chanted "shut your mouth" at Miz.
Ziggler wondered what Ambrose wanted him to admit and said that what Ambrose has said to him over the last three weeks makes him want to kick his head right off of his body. Ziggler said Ambrose will have to admit that after SummerSlam, Ambrose was that last guy to push him over the edge to beat him for the WWE Title.
Ambrose said that if somehow, some way that Ziggler wins, it's a big celebration and then will Ziggler think that his life is magically transformed? Ambrose said that this is when it starts getting really hard. Ambrose talked about when you get the WWE Title the pressure really gets turned up. Ambrose told Ziggler he can't handle the pressure. Ambrose thinks that Ziggler is happy being a sarcastic star of his own movie. It led to Ambrose saying that the chip on Ziggler's shoulder is going to weigh him down and bury him. Ambrose told Ziggler he'll prove something to the whole world that he doesn't want it bad enough and that Ziggler has never wanted it bad enough. He told Ziggler he's never going to get it as he held up the title.
Ziggler told Ambrose that he's going to dig deep, but it's still not going to be enough to put Ziggler away and Ambrose is going to know that he doesn't have enough to put Ziggler away. Ziggler said that when Ambrose is looking for one more move to put him away…and Ziggler nailed him with a Superkick to knock him down! Nice! Big ovation for that. Ziggler said that this Sunday Ambrose is going to find out why Ziggler is that damn good. Ziggler left while Ambrose was down.
Analysis: That was an awesome opening promo. I have loved their promos leading up to their match at SummerSlam. This was the best of the three weeks with Ambrose talking about he doesn't think Ziggler has what it takes to win and then Ziggler really wants to prove that he belongs. It's easy to feel for both characters. I want to root for both guys and that's the kind of reaction you want in a face vs. face match. Ambrose's promo was outstanding and then Ziggler ended it in an emphatic way with a Superkick. I think it's this feud has been better than what Balor/Rollins have done on Raw although both matches are going to be great. Tremendous segment. Well done to both guys. Miz and Maryse were there too although they didn't do much.
Later on Smackdown it's Del Rio vs. Cena and Orton vs. Slater. A 12-man tag match is up next.
(Commercial)
Back from break, they showed a during commercial segment with Apollo Crews coming out when Miz was calling him Apollo Creed. Crews walked out and hit a spinout Powerbomb to put him down.
Analysis: A quick way to promote Crews vs. Miz at SummerSlam. I wish they had some more meaningful segments. The crowd will be dead for that match at SummerSlam.
The announcers for Smackdown are Mauro Ranallo, John Bradshaw Layfield and David Otunga.
Jimmy Uso, Jey Uso, Jason Jordan, Chad Gable, Mojo Rawley & Zack Ryder vs. Aiden English, Simon Gotch, Konnor, Viktor, Tyler Breeze & Fandango
Six tag teams in one match. Good job by Mauro saying that Mojo Rawley is a walking, human energy drink. Gable took down Viktor with an arm drag, Rawley clipped the knee of Viktor and then Konnor went in the ring to break things up, so everybody went in to start brawling. The show went to break.
(Commercial)
Jey Uso was on fire against English as we return from break. He hit a Samoan Drop to take him down. Running corner splash by Jey. Jordan tagged in and told Jey to get out of the ring. Jordan with an Alphaplex (overhead belly to belly) on English. Rawley and Ryder did some double team work. The Usos nailed superkicks on the heels to send them all out of the ring. English took down one of the Usos. Jordan tagged in Gable and they hit Grand Amplitude on English for the win after about eight minutes.
Winners by pinfall: Jimmy Uso, Jey Uso, Jason Jordan, Chad Gable, Mojo Rawley & Zack Ryder
Analysis: **1/4 A good tag match with a finish that was rushed. It's hard to get a lot done when there are 12 guys in a match that only gets eight minutes and three of those minutes are during a commercial. As soon as they came back from break, it seemed like everybody was hitting signature moves or finishing moves. I like American Alpha getting the win because it puts them in the driver's seat as the best team on Smackdown at this point, which they are. In order to get the tag division to really matter, they need to get more time than this. This felt rushed a bit. I still enjoyed it and the crowd was into it, so that's a positive.
Post match, the faces all posed in the ring in celebration of their win.
Dean Ambrose was shown in his locker room looking upset as Ranallo mentioned that Ambrose is facing Rowan coming up.
Eva Marie's "spectacular debut" is up next apparently.
(Commercial)
There was a recap of Eva Marie making her entrance last week leading to the wardrobe malfunction and the cancelled match.
Naomi got a new entrance that involved the lights going out and she had some glow in the dark attire. Her shoes are glow in the dark as well. That looked pretty cool. The crowd cheered it because it was pretty eye catching.
Eva Marie made her spectacular entrance…or so we thought, but then the announcer voice said that she has been delayed due to traffic. She'll be unable to compete.
Analysis: How will we survive? I don't know, but together we must try to get through it.
There was a recap video of Alberto Del Rio beating John Cena at Hell in a Cell in October 2015.
AJ Styles went up to Del Rio backstage. Styles plugged WWE Network by saying he saw Del Rio beat Cena last year. Styles said that Del Rio put Cena out for nine months, which is wrong because Cena left to film a TV show, came back and then Cena got hurt. Del Rio told Styles that he has beaten up Cena for a long time and he didn't care for Styles. That led to Styles saying he's in a main event at SummerSlam and Del Rio isn't even on the card.
Analysis: Nice shot by Styles saying Del Rio isn't even on the card.
Later on Smackdown is Ambrose vs. Rowan and Orton vs. Slater is next.
(Commercial)
There was a brief video about Curt Hawkins coming soon to Smackdown. He was hired back a few weeks ago. They posted some facts about him, so I guess he's stealing Matt Hardy's gimmick from over a decade ago. Also, Tyson Kidd said "fact" a lot during his NXT run as well.
Randy Orton vs. Heath Slater
Orton kicked Slater and tossed him into two ring posts. Orton with a clothesline followed by the Garvin stomp. Orton pounded away on Slater in the corner. Orton kept on punching him, ref Mike Chioda couldn't stop him and that led to the disqualification win. It went two minutes.
Winner by disqualification: Heath Slater
Analysis: 1/2* Match of the year. Most importantly, Slater wins. What an inspiring performance. It's a great moment in sports history.
Orton sent Slater out of the ring. Orton tossed Slater over the announce table at ringside. Orton hit the Draping DDT off the barricade with Slater's head crashing into the floor. Orton rolled Slater into the ring as the crowd chanted "RKO" for him. Orton picked up Slater and hit a release German Suplex followed up by Orton doing the Lesnar taunt move where he hops on his toes. Orton hit another release German Suplex. Slater got back up again and Orton hit the RKO to put him down. Orton posed to celebrate his destruction.
Analysis: Nice ass kicking by Orton with him hitting two German Suplexes, which is a move he usually never does. That's a good way to send a message to Lesnar. The crowd is into Orton as a face right now, which you can tell by those RKO chants. It got the job done in terms of sending a message.
Bray Wyatt and Erick Rowan appeared in their darkened room. Orton was still in the ring. Wyatt said "Austin, Texas we're here" and blew out the lantern.
(Commercial)
Slater was getting checked by a doctor in the trainer's room. He said he was hurting all over. Shane and Daniel showed up. They pointed out that Heath won against Randy because it was a disqualification. Slater said he showed them no mercy and Bryan said that's a good name for their October PPV show. Slater called Bryan "Mick" and thought he was a bigger megastar than the other guy. Shane had a contract for Slater. It led to Slater saying that Shane looked so beautiful and he called him "Stephanie" instead of Shane. Then Shane took the contract away before Slater could sign.
Analysis: Poor Slater. The saga continues. That was clever segment with some comedy thrown in.
There was a "during commercial" clip showing Orton staring at Wyatt and Rowan as they entered the ring.
Analysis: That could be a post SummerSlam feud because I think it will be Ambrose vs. Styles, so Orton vs. Wyatt makes sense. They have a bit of history too.
Dean Ambrose vs. Erick Rowan (w/Bray Wyatt)
This is not for the WWE Title. Ambrose with a dropkick sent Rowan over the top to the floor. Suicide dive by Ambrose sent Rowan into the barricade. Ambrose rolled Rowan back in, but then he got caught in a spinning slam by Rowan. Wyatt was watching from the rocking chair in the aisle. Rowan dropkick sent Ambrose into the barricade and then Rowan sent him into another part of the barricade. Back in the ring, chinlock time by Rowan. Hard whip into the corner by Rowan. Ambrose with a boot to the face of Rowan, then he avoided a corner kick, he nailed some forearms and a back suplex. Ambrose up top for his flying elbow attack for a two count. Rowan with a spinning heel kick gets two. Ambrose came back with his Lunatic Lariat clothesline. Boot to the gut and a Dirty Deeds DDT connects for Ambrose for the win after six minutes.
Winner by pinfall: Dean Ambrose
Analysis: ** An easy, predictable win for the champ. It was all about putting over Ambrose going into SummerSlam. Rowan loses matches as much as anybody in WWE because if he's in a tag match he usually gets pinned and in singles action he almost always gets pinned.
Post match, Ambrose left up the aisle. Wyatt looked at the sheep mask and left it on the chair while he walked away with Rowan alone in the ring. Ranallo asked if it's the end of the Wyatt Family.
Analysis: So I guess Wyatt finally realized that Rowan loses nearly every match. Could be a good idea to put Wyatt on his own while Rowan will likely get lost in the shuffle on his own. He needs to be in a team.
Cena faces Del Rio later.
Analysis: They keep saying Del Rio took him out for nine months. Not true at all. Del Rio won the US Title from him last October. Cena left to film American Grit TV show. When Cena came back, he suffered the shoulder injury and missed about six months. WWE loves to re-write history to tell a story.
(Commercial)
Natalya & Alexa Bliss vs. Becky Lynch & Carmella
Natalya hit her Nattie by Nature spinning clothesline on Carmella early on. Bliss stepped on Carmella's back. I guess that's offense. Carmella with a jawbreaker led to the hot tag to Lynch against Natalya. Lynch with a kick to Natalya's face, then some clotheslines and a forearm smash in the corner. Bexploder suplex by Lynch gets two. Natalya fought back as they both ran the ropes and did a double cross body block spot. Here's the entrance of Eva Marie. She has arrived! Naomi did her glow in the dark entrance as well so she can get after Eva Marie. That led to Eva going into the ring, then Naomi followed, so Natalya threw Naomi out of the ring and Natalya got a rollup on Lynch. That led to Lynch countering with the Disarmer armbar. Natalya tapped out after four minutes.
Winners by pinfall: Natalya & Alexa Bliss
Analysis: * It's hard to take matches like this seriously when they have two different people getting full introductions during the match, then they barely get involved and the match is over after one simple move. What's the point of having Natalya tap out when she tapped out to Carmella last week? She's the only credible heel woman on the show and she's tapping out in back to back weeks. Should have had Bliss tap out instead.
A special look at Orton vs. Lesnar is up next.
They aired a commercial for the women's wrestling special on WWE Network airing after Talking Smack.
Analysis: They're trying to tell us how great women's wrestling is after booking a women's match like a joke. What a bizarre company.
(Commercial)
Baron Corbin was backstage ramming Kalisto's face against a wall. He trash talked him saying every time Kalisto gets back up, Corbin will put him back down. He said he can do what he wants to whomever he wants.
Analysis: He can do what he wants except have actual matches, apparently. Second week in a row where he beat up Kalisto backstage.
A video package aired about Brock Lesnar vs. Randy Orton for SummerSlam. It's the same video package they aired last week. The video is well done, but if you watch WWE programming regularly it's not new.
Added to SummerSlam is Natalya, Eva Marie & Alexa Bliss vs. Becky Lynch, Naomi & Carmella. That means there are 11 announced matches for the show.
The great AJ Styles entered to watch Cena's match.
Analysis: Too bad he's not in a match. Best performer on this show.
(Commercial)
There was a plug for WWE NXT Takeover Brooklyn on WWE Network this Saturday. Very excited for that show.
Alberto Del Rio made his entrance and then John Cena entered. I think I've seen Del Rio vs. Cena in person at least four times. Lots of house show matches over the years.
Alberto Del Rio vs. John Cena
Styles is on commentary, as mentioned. It's starting at 9:38pmET so they should get a pretty good amount of time. Cena did a hip toss, so Del Rio bailed to the floor. Commercial time.
(Commercial)
Back from break, Del Rio missed a charging attack by the ropes and went crashing to the floor. I feel bad for Ranallo having to lie saying that Del Rio injured Cena last year. Back in the ring, Del Rio with a bridging German Suplex. Del Rio nailed a couple of boots to the face as Otunga was arguing with Styles about Cena's accomplishments. Cena whipped Del Rio into the corner, Del Rio moved and Cena took the bump sternum first Bret Hart style. Kick to the back by Del Rio gets two. Styles said he wanted to see Cena in more pain. Del Rio with a DDT gets two. Another commercial.
(Commercial)
Back from break, Del Rio jumped off the top and Cena nailed a dropkick to knock him down. Cena hit some weak looking shoulder tackles followed by his spinning slam. Five Knuckle Shuffle fist sponsored by masturbation connects. Del Rio came back with a Backstabber for two. Cena blocked a kick, but then Del Rio hit a tilt-a-whirl backbreaker. Cena was calling spots loudly again. They did a spot where Cena avoided the enziguri and crushed him with a clothesline. Cena went up top, but Del Rio hit a step up enziguri for two. Del Rio went for the armbreaker, but Cena tripped him up and applied the STF submission. Del Rio got to the ropes. Kick to the gut by Del Rio followed by a standing side kick for two. That's similar to what he did to beat Cena for the US Title last October. Del Rio slipped out of an AA attempt and applied the Cross Armbreaker. Cena powered out of it with a slam. Cena hit the Attitude Adjustment for the win after about 17 minutes.
Winner by pinfall: John Cena
Analysis: *** That was pretty much their standard match. They've wrestled so many times that I was able to call some of the spots they were doing. Del Rio was on offense for about 75% of the match. Cena didn't even make a huge comeback to win. It was really just the finishing move that was needed to win. I don't think anybody watching this show thought Del Rio had any chance in winning, so the outcome was very predictable in that sense. Still a good match.
Post match, Styles nailed Cena with a Phenomenal Forearm. That's a great looking move.
Styles had a microphone as he stood over Cena. He said that this Sunday when he beats Cena, he will be the face that runs this place. Styles said that he's going to make Cena's passion his prison. Cena said that Cena's time his up and his time is now. Cena laid there without moving. Styles went to attack again, but Cena came back with an Attitude Adjustment.
Cena cleared off the announce table. He moved the steel steps over to the announce table. Cena put Styles on his shoulders, walked up the steps and gave him the Attitude Adjustment through the announce table.
Analysis: It looked like the night was going to end with Styles standing tall, but Cena came back looking strong. I like the AA through the table because it makes it look more devastating. Sends a powerful message for Cena.
Cena's music played as they showed highlights of Cena driving Styles through the announce table. The show ended right at 10pmET with Cena celebrating what he did to Styles.
Analysis: I'm probably picking Styles to win at SummerSlam, but I'm not sure about it. I just know Cena is leaving to film American Grit season two soon and Styles may feud with Ambrose soon, so it makes sense for Styles to win. We'll see if it happens.
Three Stars of the Show
1. Dolph Ziggler
2. Dean Ambrose
3. John Cena
The Scoreboard
6 out of 10
Last week: 5
2016 Average: 5.92
Last 5 Weeks: 5, 7, 5.5, 6, 6.5
2016 High: 7.5 (March 3)
2016 Low: 4 (January 21)
Final Thoughts
It gets a 6 out of 10.
I thought the highlight of the show was the Ziggler/Ambrose promo that started it off. They did an awesome job of getting over both characters as they made their points in a smart way.
The main event was solid. Nothing special, but at least it didn't run too long like Raw's main event.
Some stuff felt rushed. In terms of booking, nothing was that bad.
I like the comedy stuff with Slater and Eva Marie because it's different. You need to do comedy bits once in a while. It's better than seeing dudes in their 40s playing Pokemon.
Based on my scores every week, Raw won the first week of the brand split and Smackdown has won two of the other three with a tie last week.
Here's the SummerSlam lineup after Raw.
Brock Lesnar vs. Randy Orton
WWE Universal Championship: Seth Rollins vs. Finn Balor
WWE World Heavyweight Championship: Dean Ambrose vs. Dolph Ziggler
John Cena vs. AJ Styles
WWE Women's Championship: Sasha Banks vs. Charlotte
WWE United States Championship: Rusev vs. Roman Reigns
WWE Tag Team Championship: The New Day vs. Luke Gallows and Karl Anderson
WWE Intercontinental Championship: The Miz vs. Apollo Crews
Best of 7 Series Match 1: Sheamus vs. Cesaro
Enzo Amore and Big Cass vs. Chris Jericho and Kevin Owens
Natalya, Eva Marie & Alexa Bliss vs. Naomi, Becky Lynch & Carmella
Our full preview should be up on Friday and then I'll have a live review up on TJRWrestling.net on Sunday. It's gonna be a long night.
—
That's all for now. Go Toronto Blue Jays.
John Canton – mrjohncanton@gmail.com
Twitter @johnreport
Personal Facebook and TJRWrestling on Facebook