The John Report: WWE Smackdown Live Review 01/03/17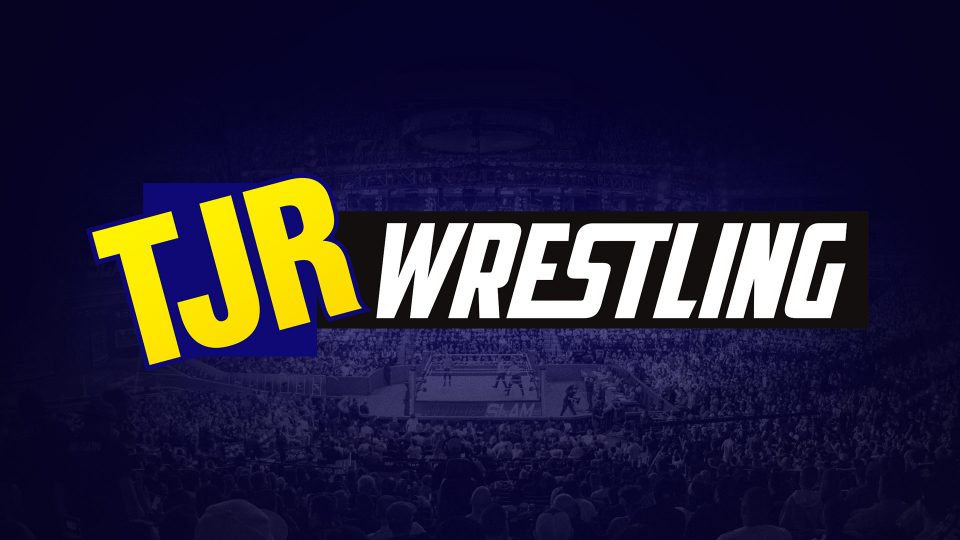 It's time for the first edition of Smackdown Live in 2017. Advertised for the show going into it was The Miz defending the Intercontinental Title against Dean Ambrose and a contract signing between AJ Styles and John Cena.
Live from Jacksonville, Florida this is Smackdown Live for episode #907.
After a shot of the crowd and announcer Mauro Ranallo welcoming us to the show, Smackdown Live began with Intercontinental Champion The Miz walking out with his lovely wife Maryse. He faces Dean Ambrose for the IC Title later in the show.
This is not a Miz TV segment. It's just Miz in the ring with a microphone in hand. Most importantly, Maryse is there too.
The Miz said they are the "It Couple" that are a ratings spike, he called himself the most must see WWE superstar of all time married to the hottest woman alive and holder of the most prestigious title in all of WWE. Only part I agree with is about his wife. Miz said his resolution is to be more forgiving. He said there's somebody that owes him an apology and SHE knows who she is. He wanted that person to come out to the ring to apologize. Miz said the show will not continue until he gets his apology. He complained about how Renee Young unethically slapped him in the face two weeks ago during their interview. Miz complained about how she let personal feelings get in the way of professional obligations and now all of a sudden Dean Ambrose gets a title shot tonight. He commented that it must be nice to be on the good side of Renee's Talking Smack co-host Daniel Bryan, who is also the Smackdown GM. Miz wondered how Renee can sleep at night when she sacrificed her journalistic integrity for "dirty deeds" with Dean Ambrose. Good line.
Right on cue here comes Ambrose to stand up for his girlfriend Renee. When Ambrose got in the ring, Miz hid behind Maryse. Hard slap to the face by Maryse on Ambrose. Miz left the ringside area with Maryse while Ambrose picked up the microphone.
Ambrose: "I guess the hard part of my night is over because she hits way harder than you do." Crowd let out an "ohhhh" for that. End segment as Ambrose's music played.
Analysis: Great promo work from Miz once again. He's really in a zone in terms of getting heat, being an arrogant jerk and playing off the crowd reactions. He's arguably the best talker in the entire company. I would put Jericho at the top along with Paul Heyman, but Miz is definitely right there too. Ambrose didn't needed to say much. I'm glad it was brief with Ambrose's presence scaring Miz and Maryse getting the slap on Ambrose. Notice the difference between Raw where they went nearly 15 minutes with the opening promo where they rambled too much while this was about eight minutes. You don't need more than that. Keep it simple.
Coming up: Styles/Cena contract signing and Ziggler vs. Corbin up next.
(Commercial)
Baron Corbin made his entrance.
The announce team of Mauro Ranallo, John Bradshaw Layfield, David Otunga and Tom "no talking during matches" Phillips welcomed us to the show. They thanked us for making Smackdown Live the highest rated sports entertainment show last week. I still call it professional wrestling. Sue me.
Dolph Ziggler made his entrance.
These two have wrestled quite a few times in the last few months, so it's not a new matchup. This was the main event two weeks ago and both guys were in the main event last week as AJ Styles retained the WWE Title in a triple threat with them.
Baron Corbin vs. Dolph Ziggler
Ziggler went for a dropkick, Corbin avoided it and took control. Hard whip into the corner by Corbin knocked down Ziggler. The announcers did their usual thing about Corbin being the future of Smackdown, which is fine, but they say it ever match. Back elbow by Corbin gets two. With Ziggler on the apron, Corbin hit a shoulder tackle to knock him down. Corbin sent him back first into the ring apron. Back in the ring, Ziggler with a kick and he avoided an attack. Corbin left the ring, went back in and was met with a Ziggler dropkick. Corbin dropped to the floor as the show went to break.
(Commercial)
Back from break, Corbin was in control as he stepped on the head of Ziggler. When Ziggler broke free, he jumped off the middle rope for an attack and Corbin punched him in the face for a two count. Ziggler came back with a corner splash, neckbreaker and elbow for two of his own. Ziggler went for the Fameasser, Corbin slipped out and Corbin hit a huge clothesline for a two count. There's JBL with a Mariah Carey New Year's Eve reference after her terrible performance. Corbin missed a charge and Ziggler hit a Fameasser for a two count. It doesn't win him matches, but it always gets a crowd reaction. Corbin tossed Ziggler up in the air to knock him down, Ziggler avoided a clothesline and Ziggler hit the Zig Zag for just two. Great nearfall for a move that is no longer Ziggler's finisher. Ziggler punched Corbin repeatedly in the corner. The ref made him back off, so Corbin came back with the End of Days for the pinfall win after 14 minutes.
Winner by pinfall: Baron Corbin
Analysis: ***1/4 Good match that was given a lot of time that built things well with nearfalls that always work. Ziggler has so many moves that never win him matches, but the crowd always reacts to them as if they are going to win. Corbin is at his best working with a smaller wrestler like Ziggler or Kalisto because they can put over his power moves well. I liked the finish to the match with Corbin hitting his one big move to put him away. Ziggler kicked out of some other stuff, but once Corbin hit the finisher that was it. It's important to protect finishers like that.
Post match, Corbin grabbed a steel chair to continue the attack. Kalisto ran out for the save. He dropkicked the chair out of Corbin's hand and avoided an attack that sent Corbin to the floor. Corbin left. Kalisto was in the ring in the chair. When he turned around to face Ziggler, he was dropped with a superkick by Ziggler. It led to Ziggler yelling at him: "I don't need you. I don't need anybody! No one!" A lot of fans were yelling "YES" after Ziggler did that. Ziggler left angrily.
Analysis: Heel turn for Ziggler? I think so. He's been a face for over three years, but I think he's done as much as he can in that role. He had a great run as a heel earlier in his career. I hope this works out well for him.
Still to come is Miz vs. Ambrose
(Commercial)
Carmella was stretching backstage. James Ellsworth went up to her and he was all nervous talking to her. Ellsworth took off his shirt that has his face on it and said he got it for her as a gift. She loved it. She told him to walk her to the ring later and he agreed.
Analysis: It's an odd couple thing here with a hot girl and the weird guy. I'm intrigued by it.
The face trio of Rhyno, Mojo Rawley and Apollo Crews were in the locker room. Dolph Ziggler showed up. He was mad as he kicked some furniture around. Crews said that what Ziggler did to Kalisto was uncalled for and he asked Ziggler what he was doing. Ziggler: "None of your business, mark." Crews said Kalisto is his friend, so he's making it his business. Ziggler punched Crews and they went down to the ground brawling. Rhyno and Rawley broke it up.
Analysis: It could be a feud for Crews and it's about damn time. He could have some great matches with Ziggler. There was definitely an imbalance of faces and heels on Smackdown, so turning Ziggler makes a lot of sense.
There was a replay of La Luchadora helping Alexa Bliss retain the Smackdown Women's Title against Becky Lynch.
The always energetic Becky Lynch made her entrance as the show went to break.
(Commercial)
La Luchadora is in the ring to start the match. It's the same red and blue outfit with a purple mask that has been used for three weeks.
Becky Lynch vs. La Luchadora
Lynch was the aggressor with punches early on. JBL ripped on the outfit of La Luchadora. Bexploder Suplex by Lynch on Luchadora. Lynch stomped away in the corner. Luchadora went outside the ring and went under the ring. On the other side of the ring, another Luchadora that looked smaller made her way into the ring. Luchadora tripped up Lynch. Luchadora to the top and she missed a Sparkle Splash that Alexa Bliss loses. Lynch capitalized with the Disarmer submission to win the match by submission. It went about two minutes.
Winner by submission: Becky Lynch
Post match, Lynch went after La Luchadora and took off the mask to reveal that it was Alexa Bliss that she just made tap out. The other La Luchadora went into the ring to help Bliss. Bliss hit a forearm shot and then a DDT to knock down Lynch. Bliss left with her masked ally.
Analysis: 1/2* A quick match that was more about building the angle of who is La Luchadora. Do I like the champ tapping out easily? Not at all. I don't know who it may be when they do the reveal, but La Luchadora the last two weeks was indy wrestler Deanna Purazzo, who Bliss called "Jane Ellsworth" a few weeks ago. I know there's a rumor that it may be Mickie James on the reveal. I know for sure it hasn't been her in the last two weeks. Having her start as a heel doesn't make sense me, though. A little mystery isn't a bad thing.
The Styles/Cena contract signing is up next.
(Commercial)
Contract Signing for WWE Title Match at Royal Rumble
The Smackdown General Manager Daniel Bryan made his entrance. Lots of "yes" chants of course for him as we approach the second hour of the show. The ring had a carpet, there was a table and two chairs there as well as the contract on the table.
John Cena made his entrance. He greeted a kid in the crowd in a Cena shirt and gave him a towel. I hope it was clean. Mixed ovation for Cena as always.
The WWE Champion AJ Styles made his entrance. A mix of cheers and boos for him as well.
Styles stood up while Cena sat in a leather chair. Styles wondered why they are doing this. Styles said that he's known Brown for like 12 years, they came from the same path and Cena is not like them. Styles complained about how Cena has been off television for four months, yet Cena gets a title shot, so he wants to know why.
Analysis: It was really three months because Cena left after his early October title shot at No Mercy, but he makes a good point.
Daniel Bryan said that Smackdown is on a roll because they beat Raw in the ratings for the first time ever. Cena shook Bryan's hand when he said that. Bryan said that it was because AJ Styles headlined that show and Cena made his return. Bryan explained that they needed to keep the momentum going into the Royal Rumble with the match that everybody's talked about and the match that everybody's going to talk about…AJ Styles vs. John Cena. The crowd chanted for both guys. Bryan said this is the match that everybody wants and this is the match that we are going to give them. Bryan wondered what Styles was worried about since he pointed out that Styles has beaten Cena three times already and wished them good luck. Bryan left.
Analysis: The three Styles wins were at Money in the Bank in a cheap way, SummerSlam in a clean match and No Mercy in a triple threat with Ambrose. Cena has not pinned him in a singles match on television although they had many house show matches that Cena won.
Styles said Cena's the luckiest man on the planet because he's been gifted a title match from a guy that's basically his brother in law. Hello Bella Twins. Styles said that Bryan is right because they have to do what's best for Smackdown and what's best for AJ Styles. It led to Styles saying that Cena told Styles he had to prove himself in WWE, but now Styles is telling Cena that if he doesn't win then Cena doesn't belong in WWE. Styles pointed out that he beat Cena three times. Styles said that "you can't see me" doesn't apply because nobody saw Cena, he was a ghost. Styles bragged about Smackdown Live beating Raw in the ratings because of him. Styles: "Spoiler alert…we can do it without you, John."
Cena said that he had respect for Styles, but Styles cut him off.
Styles mentioned what Cena said about The Rock on Talking Smack when Cena said he was wrong to criticize Rock five years ago. Styles said that Cena was right for saying Rock was a phony that lost his passion and left the company high and dry. Styles said that Cena told the truth about The Rock and it's also the truth about Cena. Styles said that Cena has been great for WWE, notice the two words in the sentence "has been." Styles told Cena that when it comes to Hollywood, Cena will never be as good as The Rock and in the ring, Cena will never be as good as Styles. Styles put the microphone down and signed the contract.
Analysis: Money promo from Styles. He's at his best working with Cena in the ring and on the microphone. There was a lot of truth to what he said, but he did it in a heel way to make people hate him too. The reality is that Cena has left WWE several times in the last couple of years whether it's from injury, movies or filming other television shows. Fans know it, so to hide from it is stupid. Having Styles mention it is exactly what he should do. It's what a lot of fans are thinking and there are definitely people out there sick of Cena getting title shots when he's not around full time anymore.
Cena said that part of being a man is being humble enough to admit you were wrong and to apologize. It also means you have to stand up for yourself if somebody pushes you over the line. Cena stood up to face him. Cena told Styles he made the biggest mistake of his life because he pissed off John Cena. Cena admitted that he needed a win. Cena told Styles he lost all respect for him and thinks he is "nothing but a punk, little bitch!" Loud "ooohhh" reaction from the crowd for Cena dropping the "B" word. Cena fired up saying that people are talking about their match because everybody that has ever despised Cena actually believes that Styles is the guy that can replace him. Cena said when the haters yell really loud he just makes them eat their words. Cena told Styles he'll make him feel as stupid as he looks.
Cena claimed that people thought he would miss a year after his shoulder injury, but he was back in four months. Cena said that he goes so hard that they tell him to stop. Cena told Styles that when he walks down the ramp he does it because he has to, but when Cena does it he wants to.
Analysis: Both of those lines were a bit of a stretch. I believe it was 6-9 months for the time off and his return was more like five months. We are supposed to think that Styles doesn't want to wrestle? That's silly. I get what he's trying to do, though.
Cena continued on about how people say he's going Hollywood and pointed out that people in his shoes would have already gone, but he's still there. Sure he's there now, but he was gone for three months? Styles did make a valid point. Cena said the contract is one signature away from making it official. Cena said this match is more than just them because Styles is no different than any person that has ever said Cena Sucks or has tried to knock him off. Cena talked about the haters doing their best to rip him, but on their best day they could never beat them. Cena told Styles to bring his family and his friends to the Royal Rumble and to bring his A game, but Cena's still going to kick his ass and take the championship. "Why? Because I'm John Cena…recognize." The lefty Cena signed the contract.
Analysis: Very good promo from Cena as well. I know I pointed out a few holes in the promos, but I really enjoyed it. He has always been great at firing up for a promo to hype a big match. I thought Styles' promo was the better of the two mainly because it felt different and fresh. Cena's speech felt like the same thing he always says a to a challenger. The difference here is that Styles has beat him multiple times, so when Cena rips on him for thinking he can beat him, Cena looks dumb.
Baron Corbin walked out to the ring. He bragged about winning the battle royal at WrestleMania. Corbin announced that he's the first Smackdown superstar entering the Royal Rumble match and he believes he's going to win it. Corbin said he doesn't care who it is because he's leaving Wrestlemania as the WWE Champion.
Cena said he's happy to pick a fight with the toughest dude in the room. Corbin told him not to talk to him like that. Cena flipped the table over, so Styles hit him with a cheap kick to the head to knock him down. Styles left. Corbin stood over Cena and said that maybe AJ is right and that Cena's "time is up."
Analysis: I like the way Corbin entered the picture and stood up to both guys while talking about his goal of winning the WWE Title. It sets up an obvious match between Corbin and Cena. Styles got the cheap shot in to remind us that he's still the heel in this whole thing.
Maryse was shown walking backstage. She went to up Renee Young. Maryse slapped Renee in the face, Renee went down and Maryse told Renee to never touch her husband again.
Analysis: Good slap by Maryse to continue that story.
(Commercial)
Carmella was in the ring to face Aliyah.
Analysis: If you don't know Aliyah, she is a NXT wrestler. She's a girl from Toronto that's only 22 years old. This isn't a main roster debut. With Jacksonville being about two hours from the Performance Center in Orlando, it makes sense to use a NXT girl here.
Carmella (w/James Ellsworth) vs. Aliyah
Carmella is wearing an Ellsworth shirt. Otunga nicknamed them "Chinella" as their couple name. Carmella took her down with a hair whip. Otunga then said that they call themselves "Carmellsworth." They already have two names I guess. Aliyah with a clothesline followed by a Northern Lights Suplex for a two count. JBL kept complaining about Ellsworth being on camera. Aliyah went to the middle ropes for some move, but Ellsworth grabbed her foot. The ref didn't see it. Carmella nailed a kick followed by the Code of Silence leg submission for the win after three minutes.
Winner by submission: Carmella
Post match, Carmella celebrated by giving Ellsworth a big hug.
Analysis: 1/4* A quick match to put over Carmella. The key part of the match was Ellsworth grabbing Aliyah's foot to give Carmella the win.
American Alpha were shown walking backstage with their new Tag Team Titles around their waist.
(Commercial)
American Alpha (Jason Jordan & Chad Gable) vs. Breezango (Tyler Breeze & Fandango)
This is not for the Smackdown Tag Team Titles.
Breeze gave Gable a ticket for his outfit because of the whole "fashion police" gimmick that Breezango has going. Jordan tagged in with shoulder tackles for both heels. Tag to Gable and AA hit the Grand Amplitude double team move for the win. It went about thirty seconds.
Winners by pinfall: American Alpha
Analysis: DUD A rushed match to put over the champs. Not much to say. I'd love to see Breezango used better.
After the match, the Wyatt Family appeared on screen. Bray Wyatt said that sooner or later, reality will hit American Alpha. Wyatt said losing the tag titles has only made them stronger. Wyatt said they are coming for the titles next week. Orton ended it by saying "run."
Analysis: Tag team title rematch next week? Sounds good.
Up next is Nikki Bella addressing Natalya.
(Commercial)
Nikki Bella And Natalya Address Their Issues
When the show returned from break, Natalya and Nikki Bella were both in the ring. They were in their ring gear. Nikki said that she doesn't despise Natalya at all. She claimed that she and her sister have worked their entire lives to make the Bella name mean something. What does it mean anyway? Don't answer that. Nikki ripped her saying that Natalya is living off her family's legacy. Natalya said that she didn't get anything from her family. Nikki correctly pointed out the theme song and the Sharpshooter made famous Nattie's uncle Bret Hart. Nikki said that all Natalya has ever shown is that she is the "nothing" of the Hart family.
Natalya said that Nikki is sick and selfish. Natalya talked about the tweet that her uncle Bret sent Nikki. They showed the tweet on the screen with Bret Hart saying: "Watching Smackdown Live, I admire Nikki's work ethic and determination. She's always been one of my favorites." Then there was a pic of Bret with her.
Natalya said she doesn't want to know the things that Nikki did to even get Bret to send that tweet. Natalya claimed that she was better than Bret ever was. She's a favorite of mine, but remember that heels lie. Natalya claimed that nobody works harder than her and nobody is more determined than Natalya. Natalya said that Nikki used her sex appeal to get what she wants. Natalya told her that beauty fades and when Nikki's beauty fades, "John is going to leave you and when he does, you are going to die alone." Natalya did the "you can't see me" hand gesture, so Nikki decked her with a forearm shot to the face. Natalya was down on the mat while Nikki left. I like that it was one shot and it was over. Leaves us wanting more.
Analysis: Good job by both ladies. They are making it feel like a personal feud rather than a typical wrestling feud that can sometimes be cheesy. It makes sense for Natalya's character to be jealous of Nikki because Nikki has had more success in recent years as a featured performer in the women's division. At the same time, Nikki makes a lot of sense when she says she's worked hard for everything. That's all we want as fans. Give us stories that make sense from both character's perspective and we'll be intrigued by the story. I know I am.
Dean Ambrose was backstage and Dasha Feuntes went up to him to try to get an interview. She kept making little mistakes as she tried to talk. Ambrose said he's going to take away the most important thing from Miz and it's not his wife – it's the IC Title. Ambrose left.
Analysis: I think Dasha is gorgeous, but it's not the first time she has looked nervous and messed up lines when doing a simple interview.
Dean Ambrose made his entrance for the main event.
(Commercial)
Matches announced for next week: Nikki Bella vs. Natalya, American Alpha defends the Smackdown Tag Team Titles against the Wyatt Family and Baron Corbin vs. John Cena.
Analysis: Advertising matches a week in advance is a great thing. That needs to happen more often on Raw as well.
The Intercontinental Champion The Miz walked out with his lovely wife Maryse.
Intercontinental Championship: The Miz (w/Maryse) vs. Dean Ambrose
Ambrose was aggressive with punches and chops early on. Miz bailed to the floor to get away. When Miz went back him, Ambrose threw him back out. Ambrose sent Miz into the steps at ringside and dumped him over the barricade at ringside. Forearm to the face by Ambrose. Ambrose tossed Miz over the announce table. Maryse got in Ambrose's face, so Miz came back with a dropkick and he whipped Ambrose into the steps at ringside. The show went to break there.
(Commercial)
Back from break, Ambrose sent Miz to the floor with a back body drop. Ambrose went to the top and jumped off with a flying elbow smash to knock him down. Back in the ring, Ambrose nailed a clothesline, but Miz shoved him away to avoid the bulldog. Rollup by Ambrose for two. Miz caught the left knee of Ambrose while driving it into the shoulder of Miz. They each countered some moves with Ambrose getting a rollup for two. Neckbreaker by Ambrose gets two. Ambrose went up top, Maryse caused a distraction and Miz avoided an attack from Ambrose. Miz hit the Skull Crushing Finale for the two count. Miz hit the "yes" kicks to the chest and a kick to the boot, but Ambrose bounced back with the Lunatic Lariat. Both guys were down. The crowd was into the match as they chanted for Ambrose. Ambrose hit a clothesline that sent Ambrose over the top to the floor. Suicide dive by Ambrose knocked down Miz outside the ring. Maryse slapped Ambrose on the floor with the ref looking right at it. The ref (Rudy Charles) went to ring the bell, but Ambrose grabbed his arm. Ambrose told the ref to just eject her from ringside. The ref sent Maryse to the back. While the ref was doing that, Miz snuck up behind Ambrose and hit him in the back of the head with the IC Title. Miz covered for the one…two…no. Ambrose kicked out. Great nearfall there. Miz went for the Skull Crushing Finale, but Ambrose slipped out of it and hit Dirty Deeds for the pinfall win at the 15 minute mark. Huge reaction for that!
Winner and New Intercontinental Champion: Dean Ambrose
Analysis: ***1/2 A very good match with a title change I didn't expect. I liked the intensity of the match with both guys coming close to winning a few times. The Skull Crushing Finale earning just a two count was a good nearfall and then when Miz hit Ambrose in the back with the title it was an even better nearfall. As for the title change, I was surprised by it. I thought Miz would keep it for a while. Ambrose was the IC Champ earlier last year as well, so he got back a title he's familiar with.
Post match, JBL ranted about how it should have been a disqualification and that Ambrose bullied a referee into continuing the match. They showed a replay of it with Ranallo saying it could have been a disqualification.
There was a plug for 205 Live up next on WWE Network featuring Neville vs. Perkins as the main event.
Ambrose celebrated with the IC Title to end the show.
Analysis: The crowd reaction to the win was strong. It shows that Miz was a good champion even though he lost it a few times in the last few months. I'm surprised that Miz lost the title on this show and it wouldn't shock me if he won it back within a month or two. The IC Title has become like Raw's Women's Title with all of the title changes that take place. I don't know if that's a good thing or a bad thing, but in both cases at least the matches are treated like a big deal.
Three Stars of the Show
1. The Miz
2. Dean Ambrose
3. (tie) AJ Styles
3. (tie) John Cena
I feel bad leaving Ziggler, Corbin and others off. I just don't like going with more than four people.
The Scoreboard
8 out of 10
Last week: 9
2016 Average: 6.16
2016 Average Post Brand Split (July 26): 6.5 – Raw is at 5.88
Last 5 Weeks: 9, 7.5, 7, 6, 5
Final Thoughts
It gets a 8 out of 10.
Another very good show from the blue brand that continues to deliver quality shows week after week.
There were only two worthwhile matches on the show, but I don't mind the lack of wrestling because those two matches were each given around 15 minutes. The other matches were used to build storylines. At least they served a purpose.
In terms of promos, this was a strong episode. The Styles/Cena promo was great. I enjoyed the opening speech from Miz as well. Seeing Nikki and Natalya getting a chance to deliver their perspective is great as well.
It was the second straight week with a title change since they moved the Tag Titles last week and the IC Title this week. Is that too much? Yeah, I think so. I like longer title reigns, but as I said in the review at least they featured the match in the main event and made it feel like a big deal.
Next week's show has three matches that were set up well this week. The stories make sense on Smackdown. I wish Raw was more like it. I know I've said that before, but it's true. I don't think somebody can watch both shows and think Raw is better at this point. It's a creative issue more than anything.
—
That's all for now. Go Toronto Raptors. Go Toronto Maple Leafs.
John Canton – mrjohncanton@gmail.com
Twitter @johnreport
Personal Facebook and TJRWrestling on Facebook