The John Report: WWE Smackdown Live 08/27/19 Review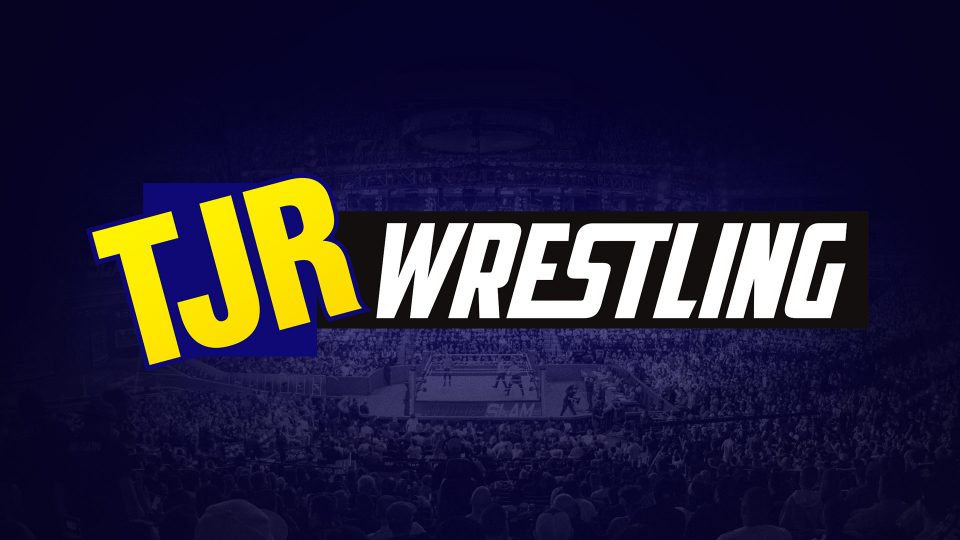 Welcome to another WWE Smackdown Live Review right here on TJRWrestling as the King of the Ring tournament continues and we will learn more about Clash of Champions on September 15.
Live from Baton Rouge, Louisiana, this is Smackdown Live for episode #1045. Follow me on Twitter @johnreport. Thanks to Melo Man for the banner up top. Please visit TJRWrestling.net daily for our regular updates on the wrestling business featuring WWE news coverage along with reviews about wrestling's past and present.
The show began with a recap video of the Roman Reigns mystery attacker storyline over the last two months. Last week's show ended with a Rowan lookalike while in the same room with Daniel Bryan, Erick Rowan and Reigns.
Roman Reigns was shown walking backstage. Kayla Braxton asked him if he had anything to say about what happened to him and he said he'll say it in the ring.
Let's Hear from Kofi Kingston
Kofi Kingston made his entrance with the WWE Championship around his waist as he tossed pancakes into the crowd. The Smackdown announce team is Tom Phillips, Corey Graves and Byron Saxton as usual.
There was another video package summarizing the Kofi Kingston rivalry with Randy Orton. It was announced earlier on Tuesday that Kingston will defend the WWE Title against Orton at Clash of Champions on September 15.
Analysis: The Reigns video was about three minutes. The Kingston/Orton video was about three minutes. They spent six of the first eight minutes on video packages.
Kingston said that Orton likes to say that he is stupid, but who got their ass knocked out last week? It was Kofi knocking out Orton. Kingston said all he wanted was to prove that he deserved to be the champ and Orton didn't want that. Kingston noted that Orton made it personal and he tried, along with The Revival, to take out Kofi's buddy Xavier Woods. Kingston said that Orton had fear in his eyes last week because he saw the look in Kofi's eyes that said when you mess with his family, Kofi doesn't mess around.
Kingston said they get to run it back at Clash of Champions and now he gets to prove himself to Orton by showing he was ready back then just like he's ready now. At Clash of Champions, Orton will find out why Kingston is your WWE World Heavyweight Champion…baby. Orton said the word "stupid" repeatedly.
Orton said that he's going to wait until Clash of Champions, but in the meantime, there was something to show him. Orton said there was a knock on his door at his hotel room. Orton said he doesn't look at or reply to fan mail, but he wanted to share this. Orton read a letter said that Kofi is a good man and Orton is a mean man that makes Kofi cry at night. Orton read the letter saying that Kofi isn't just his hero, it is his dad and claimed it was by Kofi's son "Kai." Orton noted that means he is staying in the same hotel as Kingston's family, so that means he doesn't have to write Kai back. Orton said he can go pay him a visit right now. Kingston was watching all that, so he ran to the back.
When Kingston got backstage, he found Orton and attacked him with punches. There were referees and producers there to try to break it up, but they kept on fighting. Orton punched Kingston while he was on a table and Orton gave Kingston a DDT on the floor. Orton said "stupid" repeatedly while producer Adam Pearce told a referee to get a trainer to check on Kingston.
Analysis: It was a good babyface promo from Kingston showing that he was a fighting champion, but then Orton made it personal by bringing Kofi's oldest son into it. Orton teasing that he would go after the kid was a nice setup to bring Kingston backstage and that led to Orton getting the advantage with the DDT. It was a clever heel attack. The part about Orton teasing Kingston's family makes it feel like AJ Styles vs. Samoa Joe from last year. I'm sure that came to mind for other fans as well. Orton's promo was similar to a Roddy Piper promo from 1984. That's a nice find.
(Commercial)
There was a shot of the Doctor/Trainer office with Big E walking out of the room. Kayla Braxton asked Big E about Kofi while noting that Big E will face Orton on Smackdown. Big E said Kofi will be ready to compete at Clash of Champions, but after tonight he can't say the same for Orton.
The announcers talked over clips of all the winners in the King of the Ring tournament so far.
Ali made his entrance for his King of the Ring tournament match. Buddy Murphy entered as the opponent. Murphy had an impressive win over Daniel Bryan last week on Smackdown.
King of the Ring Tournament First Round: Ali vs. Buddy Murphy
They shook hands before the match because they know eachother well as two of the best guys that were ever on 205 Live. Ali with a headscissors that sent Murphy to the floor, but Murphy came back in the ring with a jumping knee to the face for two.
(Commercial)
Ali with two kicks to the face, then a catapult to the corner and a dropkick. Ali kicked Murphy out of the ring. Ali with a suicide dive that sent Murphy into the barricade. Elias was shown watching backstage since he faces the winner next week. Ali with a kick to the face again, but then Murphy grabbed him and tossed Ali over the top to the floor. Murphy hit a somersault dive over the top onto Ali on the floor. There were "Buddy" chants for him. Back in the ring, Murphy went for the double knees, Ali hit a superkick and Ali hit a reverse hurricanrana that spiked Murphy on his head for a two count. Murphy got Ali on the top rope and hit a superkick to the head. Murphy with a knee to the face followed by a brainbuster for a two count. The fans chanted "this is awesome" and they were right. They exchanged strikes with Ali hitting a spin kick to send Murphy to the apron. Ali bounced off the ropes into a tornado DDT – holy shit that was incredible! Ali went up top and hit the 450 Splash on Murphy for the pinfall victory after about 12 minutes.
Winner by pinfall: Ali
Analysis: ***3/4 That was an excellent match. It was back and forth from the beginning, then Ali hit that tremendous DDT followed by the 450 Splash for the clean win. They didn't work on body parts or go for rest holds. It was all action, which is what the fans want. The fact that the fans chanted "this is awesome" for them is a great sign. The fans even chanted for Murphy at one point, which shows that the last two weeks of TV plus this match have helped him win over the fans. Ali getting the win was big for him because he hasn't been booked that well of late, so I'm happy for him. It's the third straight match around the four star level for Murphy in the last three weeks.
Post match, Murphy extended his hand and Ali shook it. Murphy raised Ali's hand as the winner.
Ali's win means that he will face Elias next week in the King of the Ring tournament.
Analysis: I think Ali will win that match next week and then face Andrade in the semifinals.
Bayley was shown backstage looking at her Smackdown Women's Title. Ember Moon walked up to her, Bayley said she wanted to talk about SummerSlam and Moon said she's processing that loss and dealing with it in her own way. Moon said that next time, she'll beat Bayley. Moon said that Charlotte Flair was wrong because Bayley was the leader of the Smackdown Women's Division since she brings out the best in everyone. Lacey Evans showed up saying that Flair was right because Bayley was bringing down the prestige of that title. Evans claimed she was the face of the division, Bayley and Moon laughed and Evans said she will prove it. Evans left. Moon told Bayley it's up to her.
The Miz made his entrance in his ring gear. The season finale of Miz and Mrs. aired after Smackdown on USA Network, so they plugged that.
(Commercial)
A replay was shown from last week when Shinsuke Nakamura, the Intercontinental Champion, attacked Miz along with his Nakamura's new buddy Sami Zayn.
Let's Hear from Miz…But It's Not Miz TV
The Miz said that Sami Zayn is now Shinsuke Nakamura's spokesperson. Miz said that last week, Zayn tried to paint a picture of two kindred spirits and two poets with the same philosophy. Miz said that Nakamura is a champion while Zayn is a hanger-on. Miz claimed that Zayn is on a losing streak, so now he's riding Nakamura's coattails because Zayn can't do it on his own. Miz said if they think attacking him is a smart move they are wrong. Miz claimed that he made the Intercontinental Championship relevant and made it into a main event title while adding that he can do it again. Miz challenged Nakamura to an IC Title match at Clash of Champions.
Sami Zayn made his entrance to respond to The Miz. Zayn said that Miz can say what he wants about him, but Zayn claimed he is a liberator that has liberated Nakamura. Zayn said that it's hilarious that Miz talks about the IC Title as if it's his title. Zayn reminded us that Nakamura is YOUR Intercontinental Champion. Zayn added that Nakamura is an artist, a poet, the king of Strong Style and Miz is the king of "Soft Style" according to Zayn. Zayn said that Miz didn't seem to respect him, but now he can have some respect beaten into him. Miz told Zayn to beat some respect into him. Zayn stayed on the floor. Zayn said we don't do things on Miz's time to please these idiots. Miz said he can go out there to beat some respect into Zayn.
Miz left the ring, Zayn backed up the ramp and Nakamura came out of nowhere to attack Miz from behind with a double axehandle smash to the back. Nakamura whipped Miz into the barricade two times. Nakamura kicked Miz and sent him into the side of the ring. Zayn: "Go on, my champion. Go on!" Nakamura hit a Kinshasa knee strike to Miz against the LED board on the side of the ring. Zayn celebrated the attack. Nakamura sent Miz back into the ring. Zayn said that Miz had no respect for artistry and poetry. Zayn held up Miz again and Nakamura hit another Kinshasa knee strike to knock Miz down again.
Analysis: This was similar to last week with Miz getting his ass kicked. I like the Zayn and Nakamura pairing. They work well together with Zayn as an obnoxious heel doing the promos while Nakamura is booked to be a strong heel that they are trying to build back up. I'm not really clamoring for Miz in the IC Title picture again, but I feel like he's just a guy that Nakamura can beat to further establish Nakamura as a heel threat. Nakamura had gotten stale, so putting the title on him and giving him Zayn as an ally is a good way to try to build up Nakamura even more.
Elias was in the office playing his guitar. Kevin Owens walked in, Elias told him to knock and Owens said the door was open. Owens asked Elias what he was doing there and Elias said he can do what he wants since he beat Owens last week to advance in King of the Ring. Elias told Owens that Shane McMahon is not there. Owens said thanks and then he left the room.
Bayley entered with the Smackdown Women's Championship around her waist.
(Commercial)
Lacey Evans made her entrance. She is from Raw, but it doesn't matter anymore. Evans hasn't been on TV much at all since she lost her title feud to Becky Lynch.
Bayley vs. Lacey Evans
This is not for Bayley's Smackdown Women's Title. Bayley with an arm drag to take control with an armbar. Evans came back with a body slam. Evans tried a corner attack, Bayley knocked her out of the ring and hit a clothesline on the floor. Charlotte Flair made her entrance (without her music playing) in street clothes and she watched from the stage.
(Commercial)
It was the top of hour two as Evans was in control with a chinlock while Flair was watching at ringside. Bayley came back wit ha cross body block off the middle ropes. Evans took control again with a headlock, then a gator roll to the apron and Evans drove the left arm of Bayley to the ring apron. Evans wrenched on the left arm of Bayley against the ropes followed by a seated corner splash for two. Bayley hooked Lacey's arm against the ropes and Bayley hit a dropkick to the back for two. Evans with a hard kick to keep Bayley down followed by some stomps to the arm of Bayley. Bayley sent Evans into the top turnbuckle two times, Bayley hooked Evans' leg against the ropes and two clothesline followed that. Bayley with a knee. Bayley slapped on a submission hold where she hooked the legs of Evans to keep her grounded, but Evans got to the ropes. Bayley with a neckbreaker off the rope, but Evans wrenched on the left arm to take Bayley down again. Evans went to the middle ropes, then up top and jumped off with an impressive moonsault for a two count. They left the ring where Bayley hit a suplex on Evans on the floor with Bayley using the barricade for support. They got back in at the count of nine, Bayley with a flipping pin for two, Evans with a bridging pin and Bayley with a knee to the face. Bayley hit the Bayley to Belly suplex, but Evans got her hand on the bottom ropes to stop the pin at two. Evans kicked the injured left arm, then a neckbreaker and Bayley blocked a move with double knees to the ribs. Bayley with an overhead suplex. Bayley went up top and hit an elbow drop, which led to the pinfall win after 14 minutes.
Winner by pinfall: Bayley
Analysis: ** It was decent with Bayley selling the arm and making the comeback to win, but I thought it was too long. Did they really need 14 minutes? Half the time would have been fine. Evans is still developing and isn't that interesting a match that goes over ten minutes. I just think it would have been better if Bayley won in half the time to make her look more impressive. I'm sure WWE management is high on Evans, so they want her to have a good showing too. I just think going long exposed Evans a bit because she seemed lost a bit out there.
After the match, Charlotte Flair stared at Bayley and clapped a bit. Flair flashed both hands to show "10" which is her way of saying she would be a 10-time Women's Champion at Clash of Champions.
Analysis: I think Flair is going to win the title. Bayley's title reign hasn't been that interesting. I can see WWE wanting to put the title on Flair before Smackdown on Fox begins since Flair has been featured heavily in advertising for WWE's move to Fox.
Daniel Bryan and Erick Rowan were interviewed by Kayla Braxton. Bryan said that last week they presented Roman Reigns with the despicable individual that nearly ended Roman's career. Bryan said that as of this moment, they didn't get their apology. Bryan wanted Reigns to say "I am sorry" to them.
Randy Orton made his entrance for the next match.
(Commercial)
Big E made his entrance all alone. He is one half of the Smackdown Tag Team Champions. He had a serious look on his face unlike his usual dancing. Xavier Woods was storyline injured while Kofi Kingston was beaten up earlier in the night by Orton.
Randy Orton vs. Big E
Big E was aggressive early as he sent Orton out of the ring and then he whipped him into the steel steps. Big E told Orton he had hell to pay. Big E tossed Orton over the announce table and into the barricade. Big E broke the ten count. Orton came back with an eye poke, but Big E came back with another whip into the barricade. Big E brought Orton back in the ring to break the ten count. Big E slapped on the abdominal stretch along with butt slapping and a running back elbow. Orton with another eye gouge and he whipped Big E shoulder first into the ring post. Big E with two clotheslines, Orton to the apron and Big E went for a running splash on the apron, but Orton moved. Big E bumped to the floor. Orton picked up Big E and gave him a belly to back suplex on Big E on the announce table.
(Commercial)
When the match returned, Big E returned the favor to Orton with a belly to back suplex onto the announce table. Back in the ring, Orton came back with a standing dropkick. Big E made the comeback with his hot tag offense that included two overhead belly to belly suplexes and a side belly to belly, but when he tried for the running splash, The Revival duo of Scott Dawson and Dash Wilder were there to distract. Big E knocked them off the apron. Big E tried a Big Ending slam, Orton shoved him to the ropes, so the referee moved out of the way, The Revival punched Big E (referee never saw it) and Orton hit the RKO on Big E for the pinfall win after nine minutes.
Winner by pinfall: Randy Orton
Analysis: **1/2 Good match that was competitive with Big E getting plenty of offense even though everybody watching this knew Orton was getting the win. The finish was booked well with The Revival helping their buddy Orton for the win and I liked the way they set up the finish. Big E could do very well as a singles wrestler, but I want New Day to continue as a team.
Post match, Dawson and Wilder joined their buddy Orton in the ring. The Revival lifted Big E into the air leading to Orton hitting the RKO for their Super RKO combo move. Orton posed with The Revival.
Analysis: The dominance of Orton and The Revival continues. This group needs an official name. I really like them together. They use #FTRKO on Twitter, but I would like to see more of a team name. Orton was booked strongly on this show.
Chad Gable was interviewed backstage by Sarah Schreiber. Gable said that Shelton Benjamin can make all the jokes he wants, but he should know better than to underestimate him. Benjamin showed up saying he's looking for Chad – Shorty Gable and let him know he's looking for him. Benjamin left.
Analysis: There are rumors that WWE might change Gable's name to Shorty G because they trademarked that name. I hope they don't change his name. Yes WWE, we know he's short. Don't change the name.
(Commercial)
There was a plug for Total Divas returning to E Network on October 2. Yes, that show is still going on somehow.
A replay aired of all the 24/7 Title hijinks from the weekend in Los Angeles. They showed this on Raw too. Elias lost the 24/7 Title to R-Truth, then Rob Stone of Fox Sports won it from R-Truth and Elias won it back from him.
Elias was sitting on the King of the Ring throne with the crown on and the 24/7 Title around his waist. Elias said he will be King Elias in just a few weeks. Elias said when he wins you'll say "Long Live King Elias." He mentioned past King of the Ring winners like Brock Lesnar, Kurt Angle and Edge while claiming that none of them can wear this crown like him. Elias said he was a king you can believe in. Elias ripped on the fans saying they were a "bunch of filthy swamp people" so Kevin Owens showed up from behind.
Owens attacked Elias with punches. Owens tossed Elias into the ring. Elias tried to get his title off. Owens kicked him in the ribs and hit a Stunner. It didn't look that great, but Elias sold it anyway. Owens left.
Analysis: It was revenge for Owens after he got screwed by Shane McMahon in KO's match with Elias last week.
R-Truth showed up while Elias was in the ring and there was a referee there. Drake Maverick pulled Truth out of the ring. Maverick covered Elias and the referee counted, so Maverick won the title. Maverick ran around the ring in celebration while the crowd barely reacted to it.
Winner by pinfall and New 24/7 Champion: Drake Maverick
Analysis: Congrats to Drake. I'll give him credit for caring more about the title than anybody. The dude works hard to make it matter. R-Truth cares too.
Chad Gable was shown warming up backstage.
(Commercial)
Shelton Benjamin was already in the ring for his match. Chad Gable made his entrance as the opponent. There was not much of a reaction for Gable, who barely gets to wrestle on Smackdown. They are former tag team partners.
Chad Gable vs. Shelton Benjamin
Benjamin lifted Gable into the air and hit a powerslam. Benjamin with a suplex. When Gable tried to get some offense going, Benjamin whipped him into the turnbuckle. Andrade and Zelina Vega were shown watching on a TV backstage. Gable with a punch, rolling kick and spinning neckbreaker. Gable with a German Suplex that looked brutal, but Benjamin came back with a leaping clothesline. Benjamin with a takedown by grabbing the foot and into an ankle lock, but Gable sent him out of the ring. Gable jumped onto Benjamin on the floor, Benjamin caught him and swung Gable into the barricade. Graves made some short jokes about Gable. They battled on the turnbuckle, Gable knocked him down, Gable went for a moonsault, Benjamin moved and Benjamin hit a jumping knee to the face for two. Benjamin went for a Powerbomb, Gable countered it into a Sunset Flip Bomb and that was enough to get the pinfall win after about four minutes. There was a mild pop for the finish.
Winner by pinfall: Chad Gable
Analysis: **1/4 It was fine for the time given, but the crowd was dead for most of this match. It's hard for the fans to care about these guys when it's such a short match. The story was that Benjamin was on offense for the majority of the match, but Gable managed to counter a Powerbomb and it was enough to win. It works in terms of putting over Gable as a resourceful babyface although I don't have faith in WWE really giving him much of a push.
They showed Andrade and Zelina Vega looking on backstage because it's Gable vs. Andrade next week. Here's how the King of the Ring bracket looks right now.
I'm going with Ricochet and Corbin on Raw along with Ali and Andrade on Smackdown. My finals pick is Andrade over Ricochet, but it could definitely be Ricochet.
Roman Reigns was shown walking backstage for the main event segment.
(Commercial)
Let's Hear from Roman Reigns
Roman Reigns made his entrance with just under seven minutes left in the show for this segment. Reigns greeted fans at ringside and took his time getting into the ring.
When Reigns was in the ring ready to talk, Daniel Bryan and Erick Rowan appeared on the big screen. Bryan said it's simple. All Roman has to do is say two words – "I'm sorry." Reigns asked the fans if he should apologize and the fans booed. The fans also chanted "NO" when Reigns asked again. Reigns said that we should check out this video.
A video was shown of Smackdown when Reigns was walking backstage and there were parts of the set thrown on him. There was a spotlight on a guy in a hooded shirt with a big red/orange beard that looked like Owens and he shoved over some containers onto Reigns. That doesn't mean we saw who the forklift driver was, but we saw Rowan.
Bryan was backstage with Rowan with Bryan getting mad at him and slapping him in the face. Bryan asked him what he did. Bryan slapped Rowan repeatedly while Rowan tried to talk. Bryan walked backstage, he was handed a microphone and he said he hates liars. Bryan said for almost the last year, he has trusted that man. Bryan said he was betrayed and he did not know anything.
Bryan walked down the ramp saying he did not know anything. Bryan claimed that Rowan has lied to him and he has betrayed him. Bryan said that somebody has told Rowan to do this and it wasn't me. Bryan: "It wasn't me!" Bryan complained about Rowan lying to him and when Bryan got into the ring, Reigns hit him with a Spear. The fans chanted "yes" for that. Roman's music played as he looked down on a fallen Bryan.
Reigns left the ring and replays aired of Reigns hitting the Spear on Bryan. Reigns walked up the ramp, stared back at Bryan and the show ended like that.
Analysis: It was a storyline advancement segment, but not what I would call an exciting main event. I was hoping this would be the week where they revealed that Daniel Bryan was the one behind the attacks on Reigns, but that hasn't happened yet. Maybe next week. Bryan saying that he hates liars is going to make him look like a hypocrite, which is what fans think about heels anyway. If a heel lies, so what? That's their job and their role on the show. It should lead to Reigns having a big match with Bryan, possibly at Clash of Champions, but it could be held off for the next PPV. The slow build for most of this angle has been fine although I think we have reached the point now where I'm ready for it to be revealed that Bryan was going after Reigns. Doing short segments week after week isn't that compelling anymore.
Three Stars of the Show
Ali
Buddy Murphy
Randy Orton
The Scoreboard
5.5 out of 10
Last week: 7
2019 Average: 6.77 (Raw is 5.71)
Last 5 Weeks: 7, 8, 6.5, 7.5, 7.5
2019 High: 8.5 (February 26)
2019 Low: 5 (January 15, June 11)
Final Thoughts
I give this week's Smackdown a 5.5 out of 10. I gave the last two weeks scores of 7 and 8 out of 10, so this is a step back.
It was just a decent show this week, but nothing special. There wasn't enough interesting content this week. The Murphy/Ali match was definitely the highlight and then the Orton/Kingston interaction was good too. Orton's match with Big E furthered the story along. Other than that, Bayley/Evans went way too long, I was disappointed that Gable/Benjamin didn't get more time and the main event angle felt like an average segment rather than anything I would consider compelling.
There were reports earlier in the day that Vince McMahon ripped up the script and changed everything even though he wasn't at the show. Technology is a wonderful thing. Anyway, for those that hate Vince and blame him for a show being boring, you can use that narrative this week. There have been other weeks where Vince changed things too and the show ended up pretty good. If you don't know what was changed, I find it hard to complain. I do think it's very frustrating for the creative team that works on the show for several days only for Vince to change his mind in the afternoon. It's not good for the creative process.
The next WWE pay-per-view is Clash of Champions on September 15. Here's what we know so far.
WWE Universal Championship: Seth Rollins (c) vs. Braun Strowman
WWE Championship: Kofi Kingston (c) vs. Randy Orton – This was announced on Tuesday afternoon.
Smackdown Women's Championship: Bayley (c) vs. Charlotte Flair
Raw Tag Team Championships: Seth Rollins and Braun Strowman (c) vs. Dolph Ziggler and Robert Roode
King of the Ring Tournament Finals: Raw wrestler (Ricochet, Samoa Joe, Baron Corbin or Cedric Alexander) vs. Smackdown wrestler (Elias, Ali, Andrade or Chad Gable)
Cruiserweight Championship: Drew Gulak (c) vs. Humberto Carrillo
There will be more matches added soon.
—
Thanks for reading. My contact info is below.
John Canton
Email mrjohncanton@gmail.com
Twitter @johnreport
Personal Facebook and TJRWrestling on Facebook