The John Report: WWE Cruiserweight Classic 08/24/16 Review – Week 7 of 10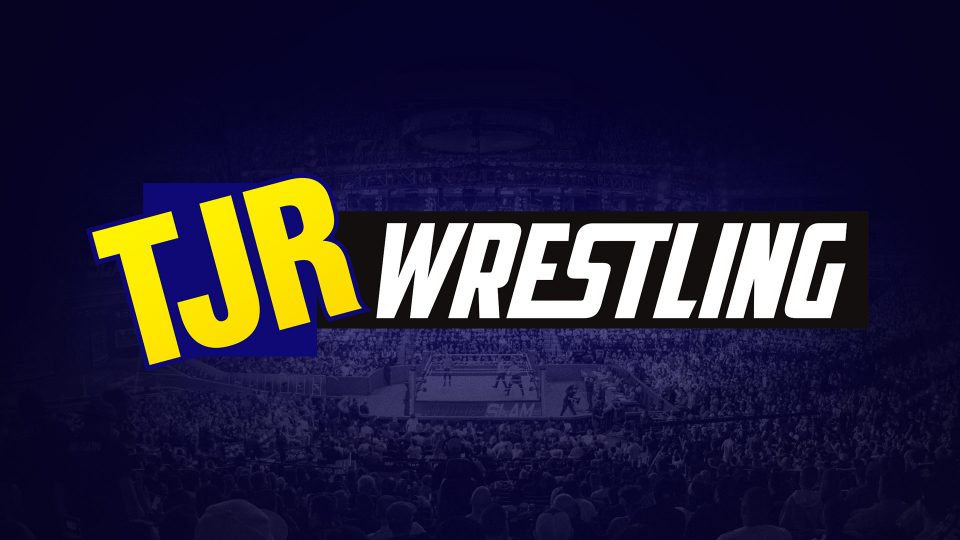 It's Cruiserweight Classic time. Only four more episodes left including this week. I'm going to miss this show when it's gone.
The show began with the clip from the NXT Takeover broadcast where they displayed the Cruiserweight Classic Trophy made by the Orange County Choppers guys. The winner gets that trophy on a live CWC finale show September 14.
There were highlights shown from last week's matches. If you have missed any of my reviews so far, here's a link to my reviews of six weeks of shows.
This week we get Drew Gulak vs. Zack Sabre Jr., Lince Dorado vs. Rich Swann and TJ Perkins vs. Johnny Gargano. That's it for round two.
The announcers Mauro Ranallo and Daniel Bryan welcomed us to the show.
A video aired about Lince Dorado talking about how he always expected to get to WWE because it's what he dreamed of. He said he can inspire kids about making your dreams come true. Rich Swann said that wrestling saved his life. His dad died when he was 12 and his mom died when he was 16. He said that wrestling changed him.
Rich Swann (United States) vs. Lince Dorado (Puerto Rico)
The crowd was firmly behind Swann early on. Great athleticism by both guys early on as they did some headscissors and landed on their feet. Dorado did some Alex Wright-like dancing in the ring since Swann tends to dance a lot. Dropkick by Swann, but then Dorado with a springboard dropkick. Dorado with a springboard cross body attack to take out Swann on the floor. Back in the ring, Swann with a neckbreaker and then he locked up Dorado in a unique submission hold working the back. They exchanged forearm shots. Hard chop to the chest by Dorado that was very loud. Swann with a corner forearm smash, kick to the gut and Dorado avoided a Frankensteiner. They did a double scissors kick spot where both guys got kicked in the face and were out on the mat. Both guys got back to their feet as they threw punches as much as they could. Knee lift by Dorado, kick to the head, he went up top and hit a cross body block for two. Swann came back with an impressive DDT for a two count. Swann went for the standing 450, Dorado got his knees up and got a cradle for two. Nice counter there. Enziguri kick by Dorado, Swann with two kicks and then Dorado came back with a reverse hurricanrana for a two count. That was impressive. Dorado went for a Shooting Star Press, but he missed because Swann moved. Swann went up top and hit the twisting Phoenix Splash right on Dorado's face for the victory after about nine minutes.
Winner by pinfall: Rich Swann
Analysis: ***1/4 That was fun. Nice job of countering moves all match long as Bryan pointed out how well they knew eachother. Dorado was on offense for the majority of the match, but Swann did a good job of coming back and finishing in a convincing manner. Dorado really impressed me despite the loss because he's very crisp with all of his moves, bumps well and gets a lot of air when he jumps off the top. He's a great athlete. The Phoenix Splash by Swann was one of the most impressive top rope finishers I've seen in a while. I have seen the move before, but I'm just saying he hit it perfectly and I like it as a finisher for him.
Post match, Swann had his hand raised. The crowd loves him because they have seen him before since he has had a NXT deal for a while.
Swann moves on to the quarterfinals where he'll face the winner of Perkins vs. Gargano later.
There was a clip of the awesome NXT Takeover Brooklyn II tag match from Saturday when Gargano & Ciampa came so close to winning the tag titles. It was an outstanding match.
Gargano was shown getting his knee taped up as he was interviewed. He said he knew a lot of people picked him to win and he doesn't want to let them down.
Analysis: These matches were taped in mid-July, yet they are doing a good job of telling the knee injury story.
Drew Gulak talked about how people didn't believe in him early, but he says he has a clear view of what he's doing. He said that he was super confident. Zack Sabre Jr. said that he has a few tricks up his sleeve and he's driven by his love for wrestling. He said if you love something, put the time and effort in, then the rewards will come.
Both guys are great technical wrestlers, so it should be an interesting matchup with Bryan noting that Gulak's Dragon Sleeper is the most vicious submission move in the tournament.
Drew Gulak (United States) vs. Zack Sabre Jr. (England)
Gulak slapped the hand of Sabre Jr. instead of shaking his hand. Sabre went for an armbar early, but Gulak got out of it. They were both intense early on. Gulak did an arm lock, Sabre fought out of it, wrenched his arm behind his back and Gulak kicked out of it with boots to the face. Gulak with some kicks, a chop and Northern Lights suplex gets two. Gulak with a headbutt to the gut followed by an abdominal submission in a seated position. Gulak with a forearm while on the apron, but then he went up top, Sabre moved and Sabre applied an armbar. Gulak picked him up, put him in the Gory Special while pulling on the arms with Bryan yelling on commentary about how much that had to hurt. Sabre was able to get a nearfall to get out of it for two. Gulak went for another armbar, but Sabre got into a submission of his own and then Gulak had an Ankle Lock. When Sabre kicked out of it, Gulak hit a back suplex to take him down. Really nice counter wrestling by both guys. Sabre applied a Kimura Lock on the left arm of Gulak, but Drew fought out of it and slammed Sabre so that his legs went into the ropes. Sabre came back with a hard kick to the chest for a two count. Sabre with a bridging pinfall with his arms folded for a two count. That was sweet. They had a face off where they were hitting eachother palm strikes. It's hard to explain except to say that it looked nasty. Sabre was selling like he was in a lot of pain from it. Gulak went for the Dragon Sleeper and Sabre did an amazing counter where he had his legs on top of Gulak's arms and he kept his legs from kicking out as well. It was a bridging pinfall type move. Sabre wins after nine minutes.
Winner by pinfall: Zack Sabre Jr.
Analysis: ***1/2 That was an awesome, physical match. It's such a unique wrestling style. I loved how hard hitting that whole match was. They were doing things I had never seen before. Then there was that finisher with Sabre countering with a bridging pinfall attempt unlike anything I had ever seen. I loved the way that they set up some of the spots. It was just so well done from a technical standpoint. These guys are damn good at the technical wrestling style. You don't see many guys wrestling this way, which really makes them stand back. Add Gulak to the list of guys that really impressed me even in defeat. The list is getting longer because I admire the talent of so many guys.
After the match, they had another confrontation in the ring. Gulak was hesitant to shake his hand, but then he did it quickly and left. Sabre Jr. goes on to face Noam Dar in the quarterfinals.
Corey Graves was in the studio to set up the main event.
TJ Perkins talked about how he thinks he can be a representative for his generation. He wants people to see him wrestle and feel love. He spoke about the pride he has in submission wrestling. Perkins said he's going to win the Cruiserweight Classic. Johnny Gargano spoke about how sometimes you fight family harder than anybody else like how he had to fight his tag partner Tommaso Ciampa in the first round. He said by the end of the tournament people will say he's the top cruiserweight in the world.
I'm really excited about this match. It's my second favorite matchup going into round two other than Ibushi/Alexander, which was incredible.
TJ Perkins (Philippines) vs. Johnny Gargano (United States)
Mat wrestling by both guys early, Gargano with an armbar and then Perkins with a Muta Lock. Gargano's knee is taped up with the announcers mentioning Gargano was hurt at Takeover, which shows the announcers recorded this after Saturday because as I said this was taped a month ago. With Perkins out of the ring, Gargano hit a suicide dive to take him out. Gargano with a surfboard like submission. Perkins applied the more traditional surfboard submission into a pinfall attempt for two. Perkins took down Gargano with a headscissors takedown followed by a dab taunt. Rolling kick by Gargano. Then he nailed a diving tackle through the ropes to take down Perkins with a spear. Perkins with a spinning back kick, Gargano with a kick of his own, then Perkins avoided an attack and did a sitout Powerbomb as both guys were down for a pinfall count of two. Perkins went for a springboard dropkick on the apron, but Gargano kicked him. Gargano hit a flip dive off the apron onto Perkins, but then Gargano's leg hit the bell table. That looked painful. Bryan was freaking out about how hard Gargano's leg hit the bell table. Perkins with a fireman's carry into a kick to the head and then a move where he gave a double boot attack to the face of Gargano. Nice nearfall there.
They exchanged punches, then Perkins did a springboard rebound dropkick. Gargano kicked him in the face when Perkins was on the top rope. Gargano went for a top rope move by running across the ring with Perkins on his shoulders, but then Gargano sold it by collapsing. Great selling by Gargano. Perkins went for a knee bar, Gargano got out and Gargano got a pinfall attempt for two. Neckbreaker by Perkins in the corner. Gargano came back with a move where he sent Perkins head first into the turnbuckle. Gargano put him on his shoulders and tossed him lawn dart style into the middle turnbuckle. Ouch! Great nearfall for two. That was a nasty looking bump. Bryan was freaking out about it. The crowd was chanting "Johnny Wrestling/TJP" to support both guys. Perkins avoided an attack, kick to the head, dropkick to the left knee and Gargano avoided a kick to connect with a kick to the head. Perkins rolled through to counter a Gargano move and he applied a knee bar on the injured left leg of Gargano. Perkins added more pressure, so Gargano tapped out even though he was close to the ropes. There was too much pain. Submission win for Perkins after 13 minutes.
Winner by submission: TJ Perkins
Analysis: **** Excellent wrestling match four stars out of five. It got a few more minutes than the other matches on this show and I think it was a bit better than them. So many awesome moves by both guys. They are both a great mix of doing athletic moves while also mixing in believable submissions as well. I liked the knee injury angle especially as it intensified after Gargano hit that crazy move on the floor. As I said, it's pretty cool that they taped this last month and had him sell the knee because they probably decided back then that he would do the knee injury storyline at NXT Takeover this past weekend. Nice to see Perkins win because Gargano already has a NXT deal, so it would have been easy to put him over. Perkins is such a talented guy (and a former TJRWrestling podcast guest), so I'm really happy for him. I'd love to see him win the whole tournament.
Perkins moves on in the tournament to face Rich Swann.
Post match, Perkins had his arm raised while Gargano looked devastated. Bryan put it over as Perkins' biggest win of his career. Perkins checked on Gargano, picked him up and they hugged in the ring.
A video aired mentioning how it started with 32 men, but we're down to 8 men in the quarterfinals. Here's how the matchups look.
Akira Tozawa vs. Gran Metalik
Zack Sabre Jr. vs. Noam Dar
Brian Kendrick vs. Kota Ibushi
TJ Perkins vs. Rich Swann
I still think it's going to be Ibushi over Sabre Jr. in the finals, but if they go with Perkins winning the whole thing I would be even happier. My most anticipated quarterfinal matchup is Perkins vs. Swann.
Final Thoughts
Three very good matches this week. While the Ibushi/Alexander match from the 5th show was the best of the tournament, this week's show featured three above average matches. Two of the matches weren't even ten minutes long, yet they were so entertaining. Guys are making the most of the time they are given.
This show is so awesome. I'm excited about the quarterfinal round starting next week. They are being taped on Friday this week and I'm going to try to avoid the results because I want to be surprised.
Thanks for reading. Go Toronto Blue Jays.
John Canton – mrjohncanton@gmail.com
Twitter @johnreport