The John Report: The WWE Raw Deal 12/23/19 Review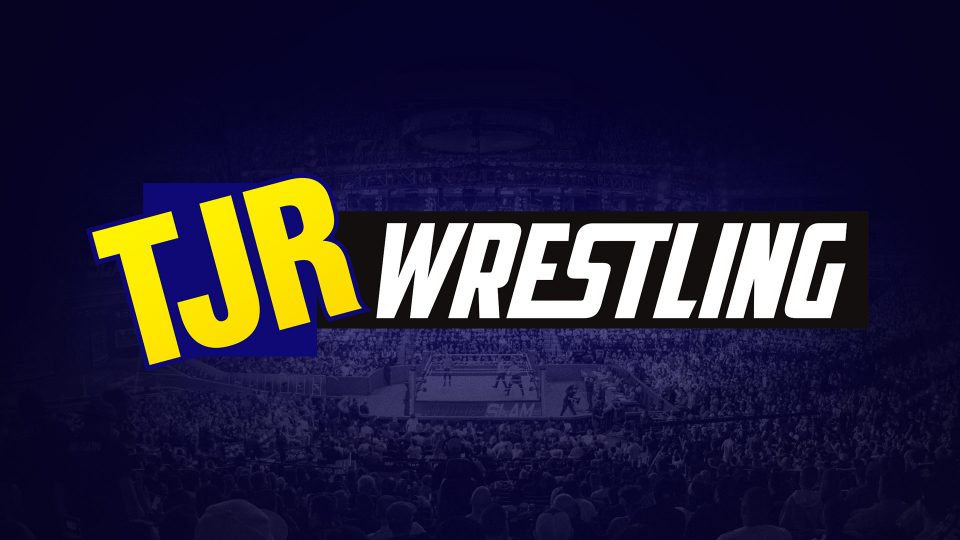 Welcome to another edition of the WWE Raw Deal here on TJRWrestling. This episode was taped last week after the December 16 edition of Raw. This is also the last Raw against NFL Monday Night Football this year.
I want to wish a Merry Christmas to those of you that celebrate it like me or enjoy whatever it is that you may be celebrating during this holiday season. I even made a very cheap graphic for you, the reader.
I have a big family with Christmas festivities on Christmas Eve at night, all day Christmas Day and usually some family visiting the next day (Boxing Day here in Canada is also a huge shopping day) too. As for my writing, I am not going to write about NXT this week because it's not a regular episode. There's no AEW Dynamite to review this week. I will have a Smackdown review as usual. I'm trying to take it easy this week. I'm also working diligently on my 11th annual WWE Johnny Awards column that will be posted on Monday, December 30.
Live (on tape) from Des Moines, Iowa, this is the Raw Deal for episode #1387 of Monday Night Raw. Follow me on Twitter @johnreport. Please visit TJRWrestling.net daily for our regular updates on the wrestling business featuring WWE news coverage, insightful columns from our team along with reviews about wrestling's past and present. Thanks to Melo Man for the banner up top.
The Raw intro video aired to begin the show. The song is Legendary by Skillet. The pyro went off in the arena, the Des Moines still had energy and the announce team of Vic Joseph, Jerry "The King" Lawler and Samoa Joe welcomed us to the show. There were Christmas trees on the stage.
Kevin Owens made his entrance to open the show. Owens was off last week's Raw after he was beaten up by Seth Rollins and AOP the week before. A video package aired showing that.
Owens did a promo saying he had a lot to say about a lot of people…but here's the interruption from Mojo Rawley. Two weeks ago on Raw, Owens and Rawley had an altercation where Owens gave him a Stunner.
Rawley wanted an explanation for that nonsense with the steel pipe from two weeks ago. Owens said he was going to talk about that at all. They continued to bicker with Owens saying they had a No Disqualification match up next. Rawley also mentioned the match, so Owens told him he just said that and Rawley said it won't be a Merry Christmas for Owens. It sounds like something may have been edited out and then Owens said let's get to it.
Analysis: It took about nine minutes to get to the first match, so that's some progress here on Raw. I don't remember the last time Rawley was in a meaningful match on this show. He spends a lot of time in matches on Main Event.
No Disqualification: Kevin Owens vs. Mojo Rawley
Owens with a running shoulder tackle that sent Rawley out of the ring and then he hit a dive off the apron onto Rawley on the floor. Owens whipped Rawley into the barricade. Owens brought some chairs and a table in the ring. Rawley got back into the ring, hit Owens in the back with a chair and sent the table out of the ring to get some heat. Rawley picked up Owens on his shoulders and tossed Owens stomach first onto some chairs that were in the ring. Rawley pressed a chair up against KO's throat and then hit him in the back with another chair shot. Rawley had four chairs opened up in the ring. Rawley tried a superplex, Owens held onto the top rope and then Rawley slammed Owens off the top onto the four chairs for a two count. Good spot with Owens taking a big bump there. Owens got back into it with a superkick and Owens went up top. Owens hit a Swanton Bomb for a two count. Owens brought the table back into the ring, which the fans always love. The table was set up in the ring, Rawley tried a slam, Owens fought it off and hit a Stunner. Owens gave Rawley a Popup Powerbomb that put him through the table for the pinfall win after about six minutes.
Winner by pinfall: Kevin Owens
Analysis: ** A dominating performance from Owens getting the win over Rawley, who is not featured in Raw matches very often. There were some good spots that made Mojo look decent, but the result of this match was never in doubt. I still think Mojo has a lot of value in a team or in a group, but he doesn't really stand out as a singles guy.
Post match, Owens said that he had plenty of fight left in him. Owens wiped some blood on his own face. Owens called out Seth Rollins and AOP to come out there right now. Owens said he's not leaving until they get out there.
Rollins and AOP were shown walking backstage after they watched what Owens said about them.
(Commercial)
The show returned with Seth Rollins walking down to the ring with his AOP buddies Rezar and Akam by his side. Rollins got into the ring with Owens to try to reason with him. Rollins extended a hand for Owens to shake it and call a truce, but Owens responded with a superkick. That led to AOP going into the ring to stomp on Owens and punch Owens to keep him down. Owens tripped up Rollins, but AOP was there to attack Owens again. Rollins hit Owens with The Stomp as the fans booed. Rollins and AOP left while Owens was down in the ring.
Analysis: It was more of the same for Owens as he got his ass kicked by Rollins and AOP again. It makes it seem like Owens is a loner because nobody ever tries to help him, but as Rollins and AOP get more enemies, that will lead to people helping out Owens.
The announcers were shown at their table. Samoa Joe did a promo about how people need to listen to him because what you see right now is something you need to be afraid. Joe talked about how his father was a bad man, his family has a lot of bad men, but those guys are thugs and nobody is taking that serious right now. Joe talked about how if you let these guys tell the story, things are about to get real dark around here.
Analysis: That was a great Joe promo to set up what would happen later in the night.
They showed R-Truth walking the streets of New York City with the 24/7 Title. Truth asked a stranger about The Rock's tree in NYC, but the guy told him it was the Rockefeller tree that had been there for weeks. Akira Tozawa showed up from behind Truth and gave him the ROLLUP OF DEATH~! with John Cone there to count the pin. Tozawa was the new champion.
Analysis: If the 24/7 Title went away for good I certainly wouldn't miss it. At least R-Truth makes me laugh.
Bobby Lashley made his entrance for a match with his lovely fiancée Lana by his side.
(Commercial)
There was a replay of Bobby Lashley and Lana getting engaged last week on Raw. As we found out, Lana told Lashley to ask her to marry her and they rehearsed it, so the idea was that she was very controlling.
Next week on Raw is the wedding of Bobby Lashley and Lana on the last Raw of the decade. Cedric Alexander made his entrance as the opponent.
Analysis: Most WWE weddings usually end up in a brawl, so expect to see Rusev there at some point although they could go another route with it. Perhaps Bobby will change his mind because Lana forced him into it. I don't really have any solid predictions on how the wedding will go.
Bobby Lashley (w/Lana) vs. Cedric Alexander
Alexander with a dropkick that sent Lashley out of the ring followed by a moonsault off the apron onto Lashley on the floor. Lana went in the ring with a microphone in hand. Lana reminded us that next week is the most important day of her life and Lashley's most important day because he is marrying her. Lana said she can't have Lashley showing up to the wedding with bruises. Lana reminded us again that she is getting married on Raw next week. Lana suggested a classic Greco-Roman match. The fans booed. Lana said you all love her, but nobody loves her as much as her soon to be husband Lashley and then she left the ring.
(Commercial)
The match returned with Alexander kicking Lashley in the face to knock him out of the ring. Alexander with a kick on the apron to knock Lashley down on the floor. Back in the ring, Alexander with a dropkick, but then Lashley took over with a clothesline leading to a flip bump by Alexander. Lashley with a neckbreaker for two. Joseph asked Lawler if he had advice with Lawler saying he had three weddings and no anniversaries, which was pretty funny. Lashley picked up Alexander and dropped him with a flatliner-like slam for a two count. That could work as a finishing move for Lashley in the future. Lashley with a body slam, then he went to the ropes, he taunted the crowd and Alexander hit a dropkick to the knees to knock Lashley down. Alexander with a springboard clothesline to knock Lashley out of the ring. Alexander with a suicide dive on Lashley followed by a tope con hilo (somersault dive) over the top onto Lashley on the floor. Alexander with a cartwheel into a jumping kick to the head for a two count. Alexander tried another move, but Lashley put him on the shoulders and slammed him down. Lashley charged, Alexander with a dropkick to the knees followed by a corner dropkick to the face. Lashley avoided a top rope attack and hit a huge spinebuster followed by a running Spear leading to the pinfall victory for Lashley. The match went about 14 minutes.
Winner by pinfall: Bobby Lashley
Analysis: **1/2 It was a competitive match that went longer than I expected. Alexander sold Lashley's power moves well, especially that Spear at the end with a flipping bump. The part with Lana interrupting the match wasn't a positive thing, but it helped kill some time while also allowing her to plug the wedding. Good for Alexander to have a solid showing against a bigger guy like Lashley. The win for Lashley was no surprise.
Coming up later on Raw is Rey Mysterio defending the US Title against Seth Rollins.
Seth Rollins and AOP were shown walking backstage when Charly Caruso showed up for an interview. Rollins said he went there to say he forgave Owens, but then Owens kicked him in the face. Rollins told her to ask Owens why he is picking a fight with them every week and they left.
(Commercial)
It was back to New York City this past weekend with Akira Tozawa looking exhausted while trying to get away from R-Truth. When Tozawa sat down, Truth went up to him, Tozawa backed into a guy that dropped a hot dog and Truth chased after him.
Drew McIntyre vs. Zack Ryder (w/Curt Hawkins)
The action spilled to the floor with McIntyre hitting a clothesline on Ryder and then he drove him back first into the barricade. Back in the ring, McIntyre with a release belly to belly suplex. Ryder with a jawbreaker, but McIntyre knocked him down again with a forearm. Ryder got the knees up, he jumped off the ropes and McIntyre dropped him with a Powerbomb. McIntyre with a Claymore Kick for the pinfall win after two minutes.
Winner by pinfall: Drew McIntyre
Analysis: * An easy win for McIntyre, who hasn't had anything meaningful to do on Raw for several months. They book him strong in matches like this, but I'm still waiting for him to have a significant feud.
After the match, McIntyre tossed Hawkins out of the ring. McIntyre picked up Ryder and gave him the Future Shock DDT. Hawkins went back in the ring looking for revenge, but McIntyre hit a headbutt and Claymore Kick on McIntyre to put him down.
McIntyre did a promo saying that was fun. Drew asked Zack and Curt if they are having fun. Drew said he'll speak on their behalf by saying that they're having fun, that Drew is a big inspiration to them, he's wise as well as jacked and an incredible wrestler that decimated both of them. McIntyre said this was his definition of fun. McIntyre: "2020 belongs to Drew McIntyre." Drew left.
Analysis: I really hope that 2020 is Drew's year. I have been a fan of this guy going back over a decade. I probably picked him to win a Money in the Bank match a few times when he was part of it in the past. He's one of the best heels in the company. Drew needs an interesting rivalry to help get him to the next level.
This Friday on Smackdown: Daniel Bryan vs. The Miz vs. King Corbin and the winner faces The Fiend at the Royal Rumble for the Universal Championship. I expect Bryan to win on Smackdown.
Let's Hear from Becky Lynch
Becky Lynch made her entrance with the Raw Women's Championship in her hands at the top of hour two.
Lynch said she had some things on her mind. Lynch said that ever since the birth of The Man, she has learned that she does so much better when she takes things into her own hands, so that's what she is here to do. Lynch said she has become the face of this company and this company is trying to save her and protect her. Lynch claimed she didn't give a damn what this company wants. Lynch said that The Man vs. Asuka needs to happen next and she is not taking no for an answer. Lynch reminded Asuka that she is the one woman to ever beat The Man fair and square (Royal Rumble 2019). Lynch said The Man has come around to collect one last debt and she called out Asuka.
Asuka made her entrance with the Women's Tag Team Title around her waist along with tag team partner Kairi Sane with her title. Asuka reminded Lynch that they are the champions. Asuka also spoke in Japanese leading to "WHAT?" chants. Asuka just said "Asuka two belts."
Lynch said that it's going to take putting this on the line to face her and said name the time and place. Lynch fired back with some Japanese phrase. I don't know what it was, but that was the end of it.
Analysis: The promo from Lynch was fine. I think saying that the company was protecting her is a weak way of trying to set this up. Lynch hasn't had a meaningful title feud since the Sasha Banks rivalry at Hell in a Cell in October. It's been over two months with Lynch having to wrestle tag team matches. In other words, they had to kill a few months to get to Lynch/Asuka as the title feud. This should lead to Lynch vs. Asuka for the Raw Women's Title at the Royal Rumble. They have over one month to make it official, so I would expect it to be added to the Rumble card next week on Raw. It should be an awesome match just like their match this year was. I expect Lynch to keep the title after the Rumble match with Asuka too.
(Commercial)
Aleister Black made his entrance against a local competitor. It was announced that Black will face Buddy Murphy in a TLC rematch next week on Raw. That's going to be awesome.
Aleister Black vs. Deonn Rusman
Black with a sweep kick, a jumping knee and Black used his foot to lift up the opponent leading to the Black Mass spin kick for the pinfall win after about 30 seconds.
Winner by pinfall: Aleister Black
Analysis: A dominant performance from Black to continue his winning ways while also putting over his devastating Black Mass kick.
While Black was walking to the back, Buddy Murphy made his entrance for his match. They had a staredown on the ramp to tease their match next week on Raw.
Buddy Murphy vs. Joeasa
Murphy shook the guy's hand and then he hit a jumping knee to the face. Murphy looked at black on the stage. Murphy hit the Murphy's Law slam and covered his opponent while staring at Black. This also went about 30 seconds.
Winner by pinfall: Buddy Murphy
Analysis: It was another short match to put over Murphy as a threat to Black.
Black went into the ring, stared at Murphy and extended his hand for a shake. Murphy refused the shake, brushed Black in the shoulder with his shoulder and Black hit a Black Mass kick on Murphy. Black set down beside Murphy's fallen body.
Analysis: The match should be outstanding again. I hope Black wins again to continue his positive momentum. If it's a win for Murphy that's fine, but I don't like when WWE does 50/50 booking too often. Pushing Black strong with victories in every match is the right way to go.
A video package aired to show Seth Rollins and AOP beating up Rey Mysterio last week on Raw, which set up the US Title main event match later in the show.
Rey Mysterio was interviewed by Charly Caruso. Mysterio said he has wanted to face Seth Rollins for a long time. Mysterio talked about how the match is like having a match with Rollins and AOP. Mysterio said they made a mistake by not finishing what they started. Mysterio claimed he would walk out of that ring still the US Champion.
(Commercial)
Ricochet made his entrance for a match against Tony Nese, who isn't used very much on Raw.
Ricochet vs. Tony Nese
Ricochet with a headscissors takedown followed by a dropkick. Nese came back with a shot to the face, then he drove Ricochet into the ropes and hit a springboard moonsault for a two count. Ricochet with another headscissors, then a jumping kick against the ropes and Nese came back with an open palm strike to stop a top rope move. Ricochet with a superkick to stop a running attack from Nese and then Ricochet hit the Recoil for the pinfall win after about three minutes.
Winner by pinfall: Ricochet
Analysis: *1/2 It was a fast-paced match where they made the most of the three minutes they were given. Ricochet got a win to give him some momentum after he failed to win the Gauntlet match last week. Just like Drew McIntyre, Ricochet is a man without a meaningful storyline on Raw. I hope 2020 is great for Ricochet, who needs to be booked stronger next year and given more wins.
It was back to NYC with Tozawa hiding behind some Christmas trees, Truth couldn't find him and then when Truth turned around, Tozawa ran away. This action is the opposite of riveting. I guess boring is a good word.
Charlotte Flair made her entrance for a match. I miss her as a heel, but she's still in face mood and doesn't look thrilled about it.
(Commercial)
A brief video aired about Chelsea Green, who is in NXT although she hasn't been pushed that much there yet. Chelsea Green entered as Flair's opponent. She was a replacement in the last Tough Enough season and was part of that bad angle with Stephanie McMahon/Brie Bella in 2014. They're not going to mention that, of course. Anyway, Green is engaged to Zack Ryder. Green is also Canadian, so that makes me like her.
Charlotte Flair vs. Chelsea Green
Flair and Green exchanged strikes while the announcers talked about Green is almost as tall as Flair. Green with a kick to the knee and a kick to the back that sent Flair into the turnbuckle for two. Green grounded Flair with a chinlock while Lawler did some mistletoe joke that failed miserably. Flair came back with chops, Green with an elbow to the face and Flair came back with a boot to the face. Flair slapped on the Figure Eight submission for the tapout win after about four minutes.
Winner by submission: Charlotte Flair
Analysis: *3/4 A good showing by both women to put over Flair after she lost at TLC. The crowd was dead for most of it. Green got a decent amount of offense. I think Green has a bright future in NXT next year. Flair needs to smile more as a face. I know she probably prefers being a heel, but if you're a face, you should act like it.
The 24/7 Title story continued with Tozawa and Truth arguing around Santa Claus. Santa told Truth to go get his gift by Santa's sleigh down the street. Santa hit Tozawa with a bag of presents and Santa covered Tozawa for the pinfall win. Truth came back saying Santa had a boot on his sleigh. They were on the hunt for Santa.
A six-man tag team match was next on Raw.
(Commercial)
There was a Liv Morgan video talking about how she was young, impressionable and so typical. Morgan said it's up to her to decide who she is and she is anything but typical.
Analysis: I'm happy Liv will get a shot at having some success on her own. She was barely used this year. Morgan is only 25 years old with a bright future.
Randy Orton made his entrance to barely a reaction. The crowd was at this show for over four hours by this point. The Viking Raiders made their entrance with the Raw Tag Team Titles and there was some piped-in crowd noise used for them. The heel OC trio of AJ Styles, Luke Gallows and Karl Anderson made their entrance.
A video aired showing highlights of Randy Orton beating AJ Styles on Raw while Styles worked on the left knee of Orton for most of the match. Last week on Raw, Orton beat Styles in singles action while Gallows/Anderson beat Viking Raiders in a non-title match.
(Commercial)
Randy Orton and The Viking Raiders (Erik and Ivar) vs. The OC's AJ Styles, Luke Gallows and Karl Anderson
Ivar started with Anderson with not a lot happening there. Erik tagged in with a slam on Anderson. Erik with a rising knee on Anderson with the double leg snapping to make it sound more vicious. Ivar with a body slam on Anderson, then Erik slammed Ivar onto Anderson and got a two count. Anderson came back with a knee to the ribs of Erik, then a chop to the throat, a Gallows punch and Anderson with a neckbreaker. Gallows with a kick to the head that sent Erik out of the ring, which led to a cheap kick by Styles on Erik. Back in the ring, Gallows worked over Erik with punches and Styles tagged in with kicks to keep Erik down followed by a knee drop for two. Anderson with a spinebuster for a two count. Styles tagged in, Erik dumped Anderson out of the ring and Erik decked Styles with a forearm. Orton tagged in against Gallows with a clothesline followed Gallows sending Orton over the top to the floor. Orton landed on his feet while selling the left knee injury.
(Commercial)
The heels were in control as they worked over the left leg of Orton. Styles tried a suplex, but Orton countered it into a suplex of his own. Erik got the tag against Anderson with Erik hitting shoulder tackles and two overhead suplexes. Ivar with a shoulder tackle to Gallows, then a side slam and cross body block by Ivar. Styles charged, Erik got the tag, he picked up Ivar and drove Ivar into Styles against the turnbuckle. Anderson was still legal so Ivar hit the Viking Experience slam on Anderson for two as Gallows made the save. Ivar clotheslined Gallows out of the ring. Styles with a Pele Kick on Ivar to send him out of the ring. Styles with a dropkick on Erik moments after Orton made a blind tag. Orton with an RKO on Anderson, then Gallows shoved Orton, Randy's knee buckled and Styles jumped off the top with the Phenomenal Forearm for the pinfall win on Orton after about 14 minutes of action.
Winners by pinfall: The OC's AJ Styles, Luke Gallows and Karl Anderson
Analysis: ***1/4 It was a pretty good tag team match with Orton as the face in peril for most of it with the story playing off last week's knee injury to and I thought the finish was well done. Any time Styles and Orton are in a match they usually have a clever finish. Orton's selling was key because it was the main story of the match that played right into the finish as well. This is also an example of WWE's 50/50 booking since Orton beat Styles in singles action last week and this week Styles got the win over Orton.
Post match, Orton sold the knee injury while The OC celebrated.
(Commercial)
The streets of New York City were shown again with Santa Claus holding the 24/7 Title. Santa went on a horse buggy, then Tozawa and Truth with referee chased after him. They all ran away on foot. The highlight of this was Truth calling a horse a "reindeer" as he ran away.
Erick Rowan was shown talking to whatever was in his cage as we got CAGE CAM~! for it.
The Street Profits duo of Montez Ford and Angelo Dawkins talked about next week's wedding between Bobby Lashley and Lana. Dawkins said he didn't care about the wedding, he cared about the bachelor party. Ford asked Dawkins if he wants to lift up the cloth to see what is in Rowan's cage. Dawkins said it could be anything in there, it somehow led to a discussion about dragons and Ford said, "we want the smoke" to end it.
Erick Rowan made his entrance along with his cage that had a cloth on it. Busy week for local wrestlers on this show. I read that a lot of them were wrestlers from Seth Rollins' Black & Brave wrestling school in Iowa, so that makes sense.
(Commercial)
Erick Rowan vs. Travis Horn
The bell rang with Horn offering Rowan a candy cane, Rowan looked at it and then Horn left the ring. Horn had more candy canes in his tights while trying to offer them to whatever what is in the cage. Rowan attacked Horn by whipping him into the LED board at ringside. Rowan sent Horn face first into the edge of the ring apron. Rowan with a running cross body block. Rowan with the Iron Claw slam, the fans chanted "one more time" and Rowan did the Iron Claw slam again for the pinfall win after two minutes.
Winner by pinfall: Erick Rowan
Analysis: 1/2* Another week where Rowan wins a match in quick fashion. They need to progress this story with the mystery in the cage, but for this week it was another squash match victory for Rowan.
Post match, Rowan put a candy cane into the cage.
It was back to Santa Claus in New York City with the 24/7 Title. Santa fell down because he was too tired, Truth shoved Tozawa and Truth covered Santa on the cement. Referee John Cone said enough of this, he's cold and he's going home. Santa told Truth and Tozawa they are getting coal for Christmas. Truth: "Don't nobody want no more Michael Cole." Tozawa said no referees, Truth said how about we call a truce and find the big apple. Truth asked how they said Merry Christmas and Tozawa said "Merry Christmas" in English. They left.
Winner by pinfall and NEW 24/7 Champion (again for the 25th time): R-Truth
Analysis: That was the end of the time filling segments. None of this was shown to the live crowd, so all the reactions were edited in.
Rusev made his entrance looking happy. Some female fans had some signs for him. The fans gave him a good ovation.
(Commercial)
Rusev did a pre-match promo commenting on how it was "snowing" during his entrance with some of the graphics they had. Rusev mentioned being screwed over at TLC and is he upset about it? Yes he is. Rusev said he'll do something about it. Rusev asked if he is upset that Lana is getting married next Monday on Raw? He said of course he's not upset because it will be the greatest day of his life. Rusev said that the biggest punishment he can ever give to Bob Lashley is actually allowing him to get married to Lana. Rusev said he is not alone because Lana's wedding day will be on Rusev Day and the fans cheered.
Analysis: The fun-loving attitude of Rusev is what the fans like to see. They need to keep pushing the "Rusev Day" chant again.
No Way Jose entered as the opponent with a conga line. This guy is happy for somebody that can't win a match on Raw.
Rusev vs. No Way Jose
Jose avoided a punch against the turnbuckle. Rusev charged, Jose stopped him and hit him with a chop to the chest. Rusev pushed Jose into the ropes and hit a Machka Kick for the pinfall win after about 30 seconds.
Winner by pinfall: Rusev
Analysis: It feels like I have typed this a lot, but it was another short match on this show to put over Rusev after his loss at TLC eight days earlier.
After the match was over, Rusev picked up Jose and wanted to dance with him. Rusev did his own version of a Spinarooni. The conga line danced with Rusev while two of the girls kissed Rusev on the cheek. Rusev did a Ric Flair-like strut to celebrate. Rusev danced some more with the conga line to show how happy he is.
Seth Rollins was interviewed backstage by Charly Caruso, who asked what this match means to him. Rollins said he's going to beat Rey Mysterio, he's going to win the United States Title and we are going to establish dominance. Rollins left with the AOP boys joining him on the way to the ring.
Rey Mysterio was shown walking backstage in a separate part of the arena with the US Title.
(Commercial)
Rey Mysterio made his entrance with the US Title. Seth Rollins was up next with the AOP guys joining him. Rollins was wearing a black glove on his right hand because he had an injured pinky finger. Samoa Joe criticized Rollins and AOP for "thuggery" behavior while saying it was not somebody being a leader.
United States Championship: Rey Mysterio vs. Seth Rollins (w/Akam and Rezar)
Rollins with a Slingblade neckbreaker, then a hard forearm to the face and he stomped on Mysterio to keep him down. Mysterio got a roll through into a pin attempt for two followed by a headscissors takedown for two. Mysterio sent Rollins into the ropes, he ran the ropes, Rollins avoided the 619 attempt and Rollins whipped Mysterio shoulder first into the ring post. Rollins slid Mysterio under the bottom ropes to the floor, right at the feet of AOP.
(Commercial)
Rollins was in control as he sent Mysterio left shoulder first into the turnbuckle. Rollins with a backbreaker. Mysterio with a headscissors that sent Rollins to the floor. Mysterio followed up with a slide under the bottom rope leading to sunset flip Powerbomb into the barricade. That was tremendous. Back in the ring, Mysterio with a springboard attack, Rollins caught him, but Rey came back with a spinning DDT for two. Rollins came back with a Buckle Bomb into the turnbuckle and a superkick for a two count. Mysterio avoided a Rollins attack, Mysterio with a headscissors into the ropes and he did the 619 double kick to Rollins. Mysterio went up top by where AOP was and Rezar punched him for the DQ after about 10 minutes.
Winner by disqualification: Rey Mysterio
Analysis: *** This was a fun match from two of the best in the ring and it left me wanting to see more from them. I thought they came up with some cool spots like the sunset flip by Rey on the floor while also doing some nice counters in the ring. I'm sure it was a thrill for these two to have a match for the first time. The result of the match didn't bother me that much because it would have been dumb to have Rollins get pinned now that he's a heel and Mysterio's title reign is still in the early stages. By doing a DQ finish, it can also lead to a rematch down the road. Sometimes a DQ finish makes the most sense and this was one of those times.
Post match, Akam grabbed Mysterio on the apron and whipped him into the barricade. That was a rough-looking bump. Joe was critical of AOP again saying that it's going to get worse from here. Akam whipped Mysterio into the side of the LED board. AOP did a double team attack sending Mysterio into the top of the barricade.
AOP dragged Mysterio up the ramp and they went over to the announce table with Rollins. Lawler and Joseph left. Joe refused to move as the fans chanted for Joe because they recognized the confrontation was coming. Joe warned them that if he gets up then the fight is on. Joe got up, stood right in their faces and Rollins tried to keep AOP back. Rollins tried to reason with Joe, then he walked away and told AOP to "finish him" so they attacked Joe with punches. Akam hit Joe with repeated knees to the face. Joe tried to fight back, but that didn't work. Rollins gave Mysterio The Stomp on the stage. AOP picked up Joe and gave him a double team spinebuster slam through the announce table. Raw ended right there.
Analysis: This was a good heel beatdown. The best thing WWE has done with Rollins and AOP as a group is consistently booking them strong every time they are out there. By booking them like that, it's going to mean a whole lot more whenever somebody fights back against them and they're successful at it. Joe's comments earlier in the night set the stage for that attack by AOP that put Joe through the table. Putting the heels over that much is exactly how I would have booked it too.
The story with Joe is that he was on commentary because he was recovering from a right thumb injury. Joe was expected to be healed from it at the end of the year, so now they did this angle to show that Joe will be ready to compete again. A face run for Joe could be very interesting because he delivers the most believable promos in WWE along with Kevin Owens, so now to see them both as top faces on Raw is interesting to me because both guys have been heels for the majority of their careers.
What surprised me about all of this is that they signed off on the last show before Christmas with a heel beatdown. Normally on the last Raw before Christmas you would think it would be a festive occasion and wanting to sign off on a happy note. That's not how it ended this year. Perhaps that will be the ending of Raw next week on the last Raw of 2019 and the decade.
Three Stars of the Show
Seth Rollins
Rey Mysterio
AJ Styles/Randy Orton
The Scoreboard
6.25 out of 10
Last week: 4.75
2019 Average: 5.89 (Smackdown is 6.56)
Last 5 Weeks: 4.75, 7, 5.75, 7.5, 6.75
2019 High: 8 (September 9)
2019 Low: 3.5 (May 27)
Final Thoughts
This week's Raw gets a 6.25 out of 10.
This was a better show than last week's Raw, but I wouldn't call it an amazing episode or anything like that. They did advance some storylines while putting on a few pretty good matches. In previous years, they went for more light-hearted comedy stuff during Christmas episodes. Ending Raw with heel dominance was a bit of a surprise. Seth Rollins is doing great as a heel again. Rollins and AOP now have three rivals in Kevin Owens, Rey Mysterio and Samoa Joe, so that's a storyline that should lead to some interesting matches on Raw. It feels fresh with guys like Owens and Joe as faces since they have been heels for most of their careers. The Styles/Orton feud has been okay too.
I don't think I can remember an episode of Raw with ten matches like this show had. It makes sense on a night when they had to tape two episodes back to back. Seven of those matches were under four minutes, so it was a lot of quick work in the ring. The three longer matches were pretty good, though, so overall I think the show was fine.
Next week on Raw: The wedding of Lashley and Lana, plus Aleister Black vs. Buddy Murphy. I'm looking forward to Black vs. Murphy a lot more than the wedding.
—
You can contact me using any of the methods below. Go Los Angeles Rams, NBA Champion Toronto Raptors and Toronto Maple Leafs.
Thanks for reading.
John Canton
Email: mrjohncanton@gmail.com
Twitter: @johnreport
Personal Facebook and TJRWrestling on Facebook