The John Report: The WWE Raw Deal 09/03/18 Review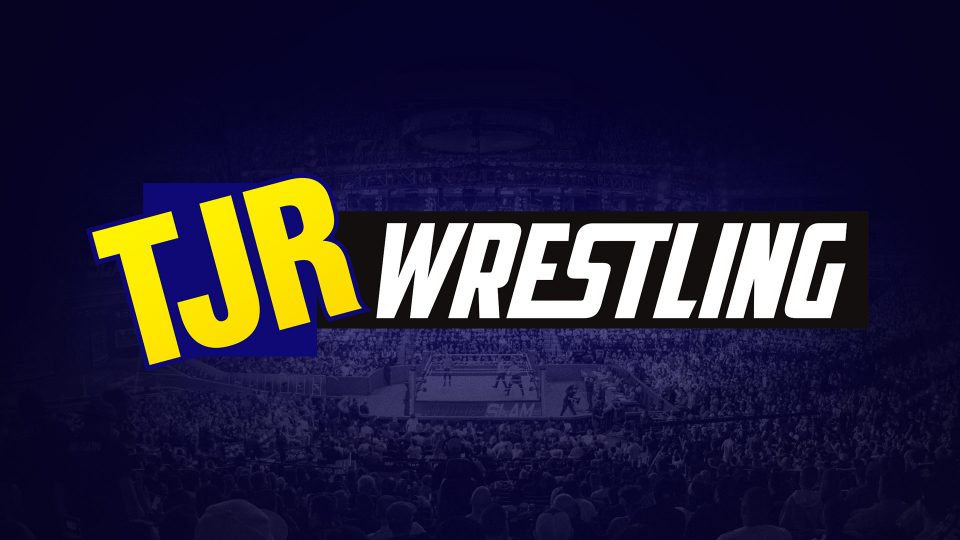 Live from Columbus, Ohio, this is the Raw Deal for episode #1319 of Monday Night Raw. Follow me on Twitter @johnreport. Thanks to Melo Man for the banner up top. Please check out even more of our great content over at TJRWrestling on Patreon now! You can also check out my review of the massive All In show right here as well.
Please note: This is the last live Raw Deal review of the year. Once NFL season begins next week and Monday Night Football is back, I watch that live and the Raw Deal becomes a Tuesday morning posting. I just prefer it that way. Going live is tough sometimes. I would rather watch on DVR. It won't change anything in the review. It just changes when it gets posted.
The trio of Braun Strowman, Dolph Ziggler and Drew McIntyre made their entrance together. Dolph and Drew joined Braun in a loud yell at the top of the ramp.
The announce team is Michael Cole, Corey Graves and Renee Young filling in for Jonathon Coachman, who is on assignment likely for his golf announcing gig. Good. I won't miss Coach. He's the worst announcer they have.
Let's Hear from Braun Strowman
Strowman said before he gets started, he's got something for us to see. A clip aired of last week with Strowman, Ziggler and McIntyre beating up Reigns, Rollins and Ambrose.
Strowman said that's what he calls justice. Strowman said that he tried to do this face to face, monster to man and he told Reigns that he would look him face to face when he would cash in the Money in the Bank contract. Strowman said that Reigns runs in a pack, so his brothers had to come save him and form a shield. Strowman said that without the Shield, Reigns knows that the Universal Championship is his. Strowman said that he knows with The Shield involved, that maybe the Universal Championship wouldn't be his. Strowman said that's why he did it a little different and he didn't give a damn if the people didn't like it. Strowman said he's on his own path now, this is his yard and at Hell in a Cell, he'll dismantle Reigns. Strowman said that he'll dismantle Reigns' spirit and take what is rightfully his.
McIntyre said we should all take a moment to look at the three of them in the ring. McIntyre said that The Shield had their time, but it is over. McIntyre said they are the new Kings of the Jungle around there and they will feast on The Shield's bloody carcasses. Ziggler said that they will be the most dominant force in WWE history, more dominant than the Nation of Domination, Degeneration X and sure as hell more dominant than The Shield. Ziggler said they will leave them laying, embarrassed and decimated. Ziggler said that The Shield started this and they will end it.
The Shield's music played for the interruption. The Shield walked out from the crowd and jumped the barricade. Baron Corbin, the acting GM of Raw, brought out midcard wrestlers to try to stop the fight, but The Shield beat up those guys easily. More superstars made their way down to the ring and they were beaten up easily by The Shield.
The Shield trio went into the ring for a fight with Strowman's trio, but the other wrestlers managed to keep everybody apart. Referees were out there too. Rollins broke free and went after McIntyre. The shaky camera was really annoying. The trio of Strowman, McIntyre and Ziggler left with the help of other wrestlers. The Shield trio broke free to try to fight their rivals in the aisle, but the heels were pulled back. Fans chanted "let them fight" as Rollins, Ambrose and Reigns went to the back as the show went to break.
Analysis: It was the right way to start Raw with Strowman and friends starting the show with a promo where they tried to explain their actions. Strowman had one line where they ripped on the fans, but it wasn't that much. I think Strowman was a bit heelish although not that much. Some people are still going to cheer the guy especially when he's against Reigns. Having The Shield do their classic entrance followed by a brawling segment was a good start. The crowd was into it and by going to commercial when they did, it keeps the viewer wanting to tune in for more. I liked that opening segment.
(Commercial)
Replays aired of what happened before the break.
There was a shot of Baron Corbin in a backstage segment where cops were there to put Roman Reigns, Seth Rollins and Dean Ambrose in a cop truck and they were taken away with Corbin there to tell them they are gone. Gee, I wonder if they will return later.
The Bella Twins duo of Brie and Nikki made their entrance with Jojo the ring announcer plugging Total Divas like a good employee. The announcers noted it was the Bellas first match on Raw in about three years. Has it been that long? I wasn't keeping track.
Analysis: Nobody even attempts to explain why Brie is on both shows because the creative team is lazy like that. If they said she is a "free agent" that is fine, but they don't even try anymore. It doesn't bother me that match. It's just a matter of storyline continuity and trying to keep the brand extension something that has rules.
(Commercial)
The Bella Twins (Nikki and Brie) vs. The Riott Squad (Sarah Logan and Liv Morgan) w/Ruby Riott
Nikki slapped on an armbar of Logan early on followed by a nearfall for two. Logan came back with a handful of hair takedown followed by an armbar. Nikki missed a clothesline, Logan charged and Nikki hit a single arm takedown for two. Brie tagged in with the Bellas hit a double team knee attack to the arm. Morgan made a blind tag with a kick to the spine for two. Brie with a couple of forearms, but Morgan came back with a hair takedown for two. Logan back in, she waited in position and Brie hit a dropkick. That looked cheesy. Brie hit the "Yes kicks" that her husband Daniel Bryan does with Graves putting over Miz. Brie with a running knee on Logan and a knee for Morgan too. Riott distraction, Brie hit a running dive, went through the ropes and Logan hit her with a forearm. The timing was off there because Logan did not hit her when she was supposed to. Anyway, time for a break.
(Commercial)
Back from break, the heels were still in control. Brie hit a missile dropkick on Logan to create some space. Nikki got the hot tag against Morgan with two clotheslines, a dropkick, knee to the face by Nikki, corner clothesline a jumping kick off the middle ropes for two as Logan made the save. Nikki dumped Logan to the floor, Riott on the apron, Nikki hit a forearm on her. Brie went for a suicide dive, the girls did not catch her because she didn't jump far enough and Brie landed hard. Ouch. Morgan rollup on Nikki for two and Nikki hit the Rack Attack 2.0 for the pinfall win. Brie celebrated with Nikki, so Brie was okay after the rough landing. It went about 12 minutes.
Winners by pinfall: The Bella Twins
Analysis: * Bad match. They were off on several spots and that dive by Brie at the end looked rough for her, but she appeared to be fine. That forearm spot they did against the ropes was bad earlier in the match too. I understand wanting to do big moves and stuff like that, but don't do them unless you are sure you are going to connect. The Bellas winning was no surprise.
The announcers plugged the Super Show-Down on October 6th. Cole said that it was "just announced" that Ronda Rousey will team with the Bellas against The Riott Squad. It was announced last week actually.
Still to come: Shawn Michaels has thoughts on Triple H vs. Undertaker, Natalya vs. Alexa Bliss and The B Team vs. The Revival for the Raw Tag Team Titles again.
Baron Corbin was in his office talking to Stephanie on the phone. He said everything was going fine because The Shield was in custody and the Bellas were back. He said bye to her. Finn Balor showed up and asked Corbin for a rematch against him. Corbin said he's had a busy night while reminding him that he makes the matches. Balor said Corbin must be making up for something. Balor reiterated that he wanted a rematch, so Corbin said fine in two hours in the main event.
Analysis: I'm so tired of this feud and putting them in the main event does not excite me at all.
This week on Smackdown: The story between Charlotte Flair and Becky Lynch continues while The Usos battle Rusev Day and Sanity in a triple threat tag team match.
(Commercial)
Later on Raw: Finn Balor vs. Baron Corbin again.
The new tag team of Bobby Roode and Chad Gable were interviewed behind the curtain in the gorilla position by Charly Caruso. Gable said that he's captivated by Roode's presence and Gable said that he's a great tag team wrestler. Roode and Gable entered to the Glorious song.
Analysis: I'm fine with this because Gable has been sitting in the back doing nothing for too long. Raw also needs face tag teams, so perhaps they can find something with this team.
The Ascension's Konnor did a pre-match promo that was hard to understand. I think it was a short joke towards Gable.
Bobby Roode and Chad Gable vs. The Ascension (Konnor and Viktor)
Gabe started off with suplexes on both Ascension members including a delayed German Suplex on Konnor. Roode sent Viktor into the turnbuckle followed by suplexes. Viktor grounded Roode with a chinlock. Konnor hit an elbow drop on Roode for a two count and Konnor slapped on a chinlock of his own. Viktor tagged in with stomps followed by another chinlock. Gable got the tag, forearm to Viktor, Gable off the ropes and a cross body block followed by a dropkick on Konnor. Gable with a belly to belly on Viktor and a cannonball off the apron onto Konnor. Gable up top with a missile dropkick on Viktor followed by a bridging German Suplex by Gable on Viktor for the pinfall win after six minutes.
Winners by pinfall: Bobby Roode and Chad Gable
Analysis: ** The match was okay to remind people of how awesome Gable is. I don't know how WWE let Gable sit in the back for so long and not use him. He is so great. The Ascension never wins, so this was just a showcase to try to get Roode and Gable over as a tag team.
Elias was shown backstage talking to somebody about his album and Elias is up after a break.
(Commercial)
TJRWrestling on Patreon: It's alive! It's called TJRWrestling on Patreon and it launched last Thursday. It is my way to give you even more content for a small fee to help support the site and me. I have already started the reviews of WWF shows from 2000 with a written and audio review of the January 3, 2000 edition of Raw with Triple H beating Big Show for the WWE Title. Smackdown for that week goes up on Thursday. In addition to that, there are podcast reviews of Raw and Smackdown from last week in WWE and there will be new reviews for this week's Raw and Smackdown as well. There's more content coming because it's only been four days and I'm hoping to get material up there every day. We will have podcast PPV reviews. I'm also going to write some blogs on there that will be shorter takes on different topics. You can join for $3, $5 or $7 for one month, so it's not like we are asking a lot. It's just something to keep us going strong. Thanks to everybody that has joined already and if you have any questions, my contact info is below. Go sign up now at TJRWrestling on Patreon and thank you again for all the support.
Elias was in the ring with his guitar doing his usual bit that he does every week. He complained about Trish Stratus slapping him last week on Raw. Elias did the cheap heat routine ripping on the Ohio State Buckeyes because he wondered what a Buckeye was saying it's the least intimidating mascot. He said that it's not like a Wolverine like Michigan. Good way to get heat as he talked about the rotten people this city can produce.
Alexa Bliss made her entrance with Mickie James and Alicia Fox by her side. Bliss got a nice ovation because she is from Columbus.
Bliss mentioned she was born in Columbus, she graduated high school in that arena and she led the crowd in the "OH" leading to the fans saying "IO" right on cue. Bliss called the fans mindless sheep, she ripped on Columbus and said that she couldn't get out of this dump quick enough. Bliss ripped on the fans calling them mindless zombies and said look at where she is compared to them. Bliss said that she is the biggest star in the history of the city. Bliss complained about the actions of Trish Stratus last week. Bliss also complained about Rousey. Bliss said she'll take care of Stratus at Evolution, Rousey at Hell in a Cell and she'll beat Natalya here tonight. Bliss got all flirty asking Elias to play the song he was about to play while adding that she wants to walk with Elias. No song due to an interruption.
Ronda Rousey's music played to a huge ovation as Rousey had a big smile on her face. Rousey had the Raw Women's Title on her left shoulder. Natalya made her entrance because her match with Bliss is up after a break.
Analysis: That was a lesson in Cheap Heat 101 with Elias and Bliss ripping on the crowd to get some boos. It was pretty basic stuff, but there were some funny lines in there. Bliss flirting with Elias likely won't lead to anything. I think it was just done to set up the interruption from Rousey because that's what they always do during Elias songs.
(Commercial)
Alexa Bliss (w/Mickie James and Alicia Fox) vs. Natalya (w/Ronda Rousey)
The match started during the break. Bliss went to the apron to break free of a hold from Natalya. Natalya took control with an armbar. Bliss went to the ropes again, Bliss wanted a handshake, Natalya stepped on the hand and Natalya slammed Bliss on her booty followed by the running basement dropkick for two. Bliss came back with a forearm that gave Bliss control of the match. Bliss stomped away on Natalya against the ropes leading to James and Fox getting in cheap shots on the arm of Natalya. Bliss hit a DDT. Bliss went for an armbar, Natalya sold it like it was vicious and Natalya tapped out to lose after three minutes.
Winner by submission: Alexa Bliss
Analysis: *1/2 A quick match to try to get over the idea that Bliss has been working on submissions. Graves mentioned it on commentary a few times. I doubt it means Bliss is beating Rousey, but at least when Bliss goes for submissions she has some credibility since Natalya tapped out to her.
Post match, Rousey went into the ring to check on Natalya. Bliss tried a cheap shot, but Rousey grabbed her and Rousey flipped Fox over three times. Bliss with a chop block to Rousey and Bliss whipped Rousey into the steel steps. Bliss sent Rousey into the ring. Back in the ring, Rousey fought back with three punches to the ribs and Bliss bailed to end it. Bliss left with her friends while Rousey checked on Natalya.
Analysis: It's rare to see Rousey sell a lot because WWE books her so strong all the time. I thought, in this case, it would have been better if Rousey stayed down and the heels stood tall, but it was Rousey getting the advantage again.
There was a replay of The Shield getting involved with Strowman, Ziggler and McIntyre.
An arrest update from Mike Rome said The Shield were arrested. Renee Young wondered why they were arrested.
Corbin was in his office and told some random backstage guy to clean his watch. Strowman, Ziggler and McIntyre showed up with Strowman asking Corbin for some competition. Ziggler said they aren't exactly asking and Ziggler said this is their show. Ziggler said he and McIntyre wanted a Tag Team Title match. Corbin said they already promoted a B Team vs. The Revival match. McIntyre wondered what would happen if they weren't good to go. Corbin said that would be a different story and then he would have to make other arrangements. Drew and Dolph left. Strowman told Corbin to find him some competition. That ended that.
Analysis: I like how they are booking Strowman, Ziggler and McIntyre.
The announcers shilled action still to come.
The Revival were interviewed by Charly Caruso in the interview area. Scott Dawson said that The B Team were an embarrassment and there's the obvious attack from Ziggler and McIntyre. They tossed the Revival members into storage boxes that were backstage. Ziggler slammed Wilder into a storage box. Ziggler laughed and they left.
Analysis: That was obvious based on the segment in the office.
(Commercial)
ATTENTION NFL FANS: TJRWrestling NFL Pick 'Em groups are live. No cost to enter. No prizes except you can brag to me. It's on ESPN.com so sign up there if you don't have an account with ESPN yet. It's free and easy to do. Straight Up:http://bit.ly/2LVCU9LPoint Spread:http://bit.ly/2LSONgN That's all. If you have any questions, let me know.
A commercial aired for the Mae Young Classic starting this Wednesday on WWE Network after NXT. I'm going to review it for TJRWrestling.
The B Team duo of Curtis Axel and Bo Dallas made their entrance with their titles. The Revival's music played, but there was no sign of them due to the backstage attack.
Dolph Ziggler and Drew McIntyre made their entrance while The B Team complained about it.
Raw Tag Team Championships: The B Team (Bo Dallas and Curtis Axel) vs. Drew McIntyre vs. Dolph Ziggler
McIntyre with a cheap shot to Dallas and a belly to belly suplex to Axel. Ziggler tagged in, Dallas sent McIntyre to the floor, Axel with two rollups on Ziggler, Dallas tagged, Ziggler missed a splash and Dallas hit a running forearm to the chest of Ziggler and then Dallas hit a clothesline that sent Ziggler over the top to the floor. That forearm to the chest was supposed to be the clothesline. McIntyre was clotheslined out of the ring as the show went to break.
(Commercial)
Back from break, McIntyre had Dallas grounded with an armbar. McIntyre hit a belly to belly overhead suplex for a two count on Dallas. Ziggler gouged the eye of Dallas up against the ropes. Dallas tried to break free, but Ziggler kicked him in the leg and hit a dropkick for a two count. McIntyre back in to work over Dallas with a hard chop to the chest, Dallas broke free with a Tornado DDT off the ropes. Dallas hit a neckbreaker on McIntyre and Axel tagged in against Ziggler. Axel hit the perfect necksnap as the fans chanted for the B Team. Axel hit the Perfectplex for two. McIntyre broke up the pin and he whipped Dallas face first into the middle turnbuckle. Axel rollup on Ziggler for two. Ziggler back up with a superkick on Axel. McIntyre tagged back in and they hit their Claymore/Zig Zag combo for the pinfall win and the Raw Tag Team Titles after about 10 minutes of action.
Winners and New Raw Tag Team Champions: Dolph Ziggler and Drew McIntyre
Analysis: **1/2 It was a solid tag team match with an obvious outcome. The B team got some crowd reactions, but not a lot. It looked like last week WWE might go with The Revival as the champs, but they changed that plan (if it was the plan) and went with Ziggler and McIntyre to set up obvious matches against Rollins and Ambrose. I don't mind it that much because Raw's tag team division is pretty weak, so putting it on bigger names like Ziggler and McIntyre will help.
The duo of Drew and Dolph celebrated with the titles with McIntyre saying "we told you all along."
The trio of the Authors of Pain and Drake Maverick were shown walking backstage, so it looks like Maverick is going to be their manager.
The announce team talked about WWE raising money and awareness for kids with pediatric cancer. Clips aired of a kid that was battling with cancer while plugging the Connor's Cure charity that WWE runs.
(Commercial)
The Authors of Pain duo of Akam and Rezar made their entrance with Drake Maverick, who was dressed like the AOP guys in black vests.
Maverick did a promo saying that he is the 205 Live General Manager. Maverick said he is also the manager of AOP and he's going to make these men the WWE Raw Tag Team Champions.
Analysis: That was a very basic promo. It's smart to give AOP a manager after they took Paul Ellering away from them earlier this year.
Authors of Pain (Akam & Rezar) vs. Two Guys With No Chance
The announcers gave the name of the opponents with no chance, but I didn't catch it. It doesn't matter. AOP cleaned house with a stiff clothesline and a running slam against the turnbuckle. Rezar and Akam picked up their opponents with the Super Collider into the double Powerbombs for the pinfall win after one minute.
Winners by pinfall: Authors of Pain
Analysis: 1/4* Easy win to put over AOP. This is the same booking that has existed for AOP for the past five months, but at least they have a new manager to do promos for them.
Post match, AOP posed with Maverick in the ring with Maverick smiling about his new alliance.
They aired clips of wrestlers talking about Triple H vs. The Undertaker.
Shawn Michaels is up next to talk about Triple H vs. The Undertaker.
(Commercial)
The team of Ronda Rousey and Natalya were in the locker room. The Bella Twins showed up. Natalya said that she didn't feel like herself. The Bellas sucked up to Ronda saying that they are the reason they wanted to come back to WWE. The Bellas also offered to be training partners, but Ronda said she trains with Natalya. The Bellas said if they need tips with running a business, fashion and other things then she should talk to her.
Analysis: The rumors are that Rousey will face Nikki Bella at Evolution on October 28, so putting them in segments like that is a way to tease a future showdown and maybe a Bella heel turn too.
Let's Hear From Shawn Michaels
Shawn Michaels made his entrance to a huge ovation. It's always good to see my favorite wrestler ever. I am still getting used to the short hair look. He's got a cowboy hat covering the hair. Michaels works for NXT these days as a trainer.
Michaels started with: "Who's your daddy?" Michaels said normally he doesn't want the crowd to cheer his name and then he said shower him with praise, so the fans cheered. Michaels shilled his t-shirt while also talking about WWE having this Super Show-Down in Australia next month.
Michaels said we are talking about last time ever, Undertaker vs. Triple H at Super Show-Down. Michaels said that the match between Undertaker and Triple H is going to be something that we'll never forget and Shawn is flying over there to see it. Michaels said he was surprised by how many people felt like The Undertaker would win and Michaels said it would be different if it was at WrestleMania and The Streak was on the line. Michaels said that he agrees with Steve Austin that Triple H is going to win. Michaels said he knows that people may think he's biased that Triple H has been his best friend for over twenty years and he loves him. Michaels said that Triple H has a heck of a lot more left in the tank than Undertaker does. Michaels said that at Super Show-Down, the cerebral assassin will cerebrally assassinate The Undertaker. Shawn said there is nothing…
And there's the music of The Undertaker. That led to The Undertaker making his long entrance. The crowd gave him a big ovation as the arena was filled with the purple light. Taker did his full entrance where he turned the lights on with his pose on the steps. The Undertaker got into the ring and had a microphone in hand as he stood across the ring from Michaels.
Analysis: The Undertaker was not advertised for Raw, but I believe PWInsider mentioned last week he was booked for Raw.
The Undertaker said he thinks this just became personal. He said that for 20 years, Shawn and Triple H have been best friends. Taker paused for some "Undertaker" chants. Taker said in those twenty years, he took the best that Shawn had and the best that Triple H had and he put them both down. Taker said that in the process, he took part of their soul and their egos can't accept it. Taker said that Michaels chose Triple H because he took the one thing from Michaels that was most important – his career.
Michaels said that he is a man of his word, somebody had to restore faith in the system and somebody had to commit to the words that he spoke. Michaels talked about how other people in the business go back on their word, but guess who doesn't do that – him. Michaels said that he has stayed true to his retirement because he is a man of his word, of honor, of integrity and he has stayed retired out of respect for the system and respect for the fans. Michaels said that he stayed retired out of respect for Taker. Fans chanted "one more match." Michaels said he hears that chant all the time, Taker asked him if it's about respect and Michaels said for nearly a decade, he's heard "one more match" while half that locker room is beating down his door for a dream match with HBK. He said that every year he's turning down millions and millions of dollars for one more match, so yeah he's stayed retired out of respect. Michaels said he's stayed retired out of respect for The Undertaker. Fans chanted "one more match" again.
Taker asked if it is respect or is it fear? The fans let out a big "ohhh" for that. Taker said that if Michaels came back then Taker would put him down all over again. Taker said that Michaels knows it, Taker knows it, they (the fans) know it and there's one other thing Michaels knows, Taker will put Shawn's buddy Triple H down again. The Undertaker left while Michaels was left in the ring to ponder what he said.
Analysis: I loved that. Very emotional promo that felt better than any promo on Raw in a long time. That was a very good promo segment by two legends and Michaels is my all-time favorite, so I enjoyed it a lot. Based on the way the promo went, it sure sounded like Michaels was thinking about having one more match. If he does, maybe it'll be against The Undertaker, but that's far from a sure thing. I'm just saying the way the promo was built made it sound like Michaels is thinking about it, so maybe it will be WrestleMania next year. If Shawn did it I fully believe he can still go at 53 years old, but I want the opponent to be a current star or somebody we haven't seen before. That would be a lot of fun. Anyway, Michaels backing Triple H for Super ShowDown makes sense in their storyline. I'm probably picking Undertaker to beat Triple H in that match.
(Commercial)
Finn Balor was in the locker room getting ready. Baron Corbin said he was too busy to face him tonight. Corbin put Balor in a match with Braun Strowman.
Analysis: At least that means they aren't doing Corbin vs. Balor again. It will also mean The Shield will return in the main event to go after Strowman.
An update on The Shield was that they appeared before a judge and were charged. Sure they were.
Bayley and Sasha Banks made their entrance for a tag team match. They are against Dana Brooke, who had Titus Worldwide with her. Brooke's partner is Ember Moon. All four women are faces.
Sasha Banks and Bayley vs. Ember Moon and Dana Brooke (w/Titus O'Neil and Apollo Crews)
Bayley opened with a running clothesline on Brooke and Banks hit a double knee attack. Brooke went to the floor as they went to break one minute into the match.
(Commercial)
The match returned with Moon getting worked over by Bayley and Banks, then Moon hit a cross body block and Brooke tagged herself in although no tag at first, so they had to do it again. Banks with a kick on Brooke, that led to Brooke avoided an attack against the ropes and Brooke with an enziguri kick. Brooke yelled at her buddies "enough, I got this" and Brooke missed a cartwheel into the corner. Banks rolled up for the pinfall win after six minutes.
Winners by pinfall: Sasha Banks and Bayley
Analysis: *1/2 The match was all about having Brooke take a pinfall loss to tell the story that she had issues with her Titus Worldwide allies. We only got to see three minutes of the match due to a break.
Post match, Crews and O'Neil argued about what happened. Brooke said she's had it with both of them, she said "I'm done" and she left alone.
Analysis: That could be the end of Titus Worldwide, which is a contender for worst stables of all time if you want to call it astable. It really hasn't been good at all.
Baron Corbin's office was shown. Bobby Lashley showed up with a piece of paper in his hands. Charly Caruso showed up asking what Lashley talked to Corbin about in his office. Lashley said Corbin handed him that paper. Caruso said it was a performance review. Caruso read the paper saying that Lashley puts the Raw roster in danger and Lashley had to attend an in-ring meditation with Jinder Mahal tonight on Raw. Lashley said it's the best thing for him with Lashley laughing about how Corbin thinks Lashley is an angry person and Lashley said that he's hoping Mahal can help him find his inner peace. Lashley left.
Analysis: I guess the deal is that Lashley smiles too much, so Corbin saying that Lashley is angry is a way to set up some sort of comedy segment.
Jinder Mahal and Sunil Singh made their entrance.
(Commercial)
Bobby Lashley made his entrance with a big smile on his face. Mahal was in the ring with the carpet. Lashley joined him in the ring. Mahal was in his ring gear and had way too much baby oil on him to shine his muscles.
Mahal said that Lashley smiles a lot and he's the strong silent time, but Mahal said that he senses a great deal of anger with Lashley. Mahal told Lashley to sit with them in the ring, so Lashley sat with them. Sunil gave Lashley a scarf. Mahal said "repeat after me" so Lashley repeated him. Lashley kept saying "my man" and Mahal said that they are like water. Sunil stood up, so Lashley told him to relax. Mahal was doing his "Shanti" chants and Kevin Owens showed up to attack Lashley. Mahal grabbed the eyes of Lashley, Lashley punched Mahal and Owens hit a superkick on Lashley. When Lashley left the ring, Owens followed and Owens hit Lashley with a Powerbomb against the side of the ring apron. Owens yelled at Lashley, who was down on the floor and a referee checked on Lashley. Owens left.
Analysis: The "quitting" storyline for Owens lasted only one week because they brought him back for this cheap attack. It sets up an Owens vs. Lashley feud, which makes sense since neither guy had anything going on. The Powerbomb against the apron is a vicious move and gets over big any time Owens does it. I don't mind Owens coming back after quitting last week. Guess what? He's a heel. They lie! It was a set up to beat up Lashley this week. It worked. I complain about WWE logic issues, but in this case, it's certainly fine with me.
Finn Balor was shown getting ready for his main event match up next.
(Commercial)
A clip aired of the Shawn Michaels and The Undertaker segment from earlier was shown.
Next week on Raw: Triple H is there, Mick Foley is there and a tag team match with Ronda Rousey teaming with Natalya against Alexa Bliss and Alicia Fox with Mickie James.
The update on The Shield from Corey Graves getting in touch with Mike Rome is that The Shield posted bail and they are out of jail, so that tells the audience what is coming.
Analysis: Renee Young is married to Dean Ambrose and didn't seem to care that her husband was arrested. That's the part of the story that is funny to me because she sat there doing her job while her husband was in jail. Oh well. I know I'm overthinking it and it doesn't really matter.
Finn Balor made his entrance for the main event. Braun Strowman had his buddies Drew McIntyre and Dolph Ziggler, who are the Raw Tag Team Champions.
Braun Strowman (w/Drew McIntyre and Dolph Ziggler) vs. Finn Balor
Strowman with a sidewalk slam followed by a kick to the face as he took control of the match. Balor tried to lock in a sleeper hold, Strowman pulled him down and Balor came back with a baseball slide dropkick followed by a double stomp off the apron onto the back of Strowman's head as the show went to break.
(Commercial)
The match returned with Strowman putting Balor in an armbar and he tossed Balor out of the ring. Strowman charged at Balor leading to Balor hitting a Slingblade on Strowman on the floor. Back in the ring, Balor went for an attack, Strowman sent him into the corner with a splash and Balor came back with a dropkick. Balor with a sleeper again. Strowman sent Balor into the turnbuckle, Strowman charged, Balor moved and Strowman hit the ring post with his shoulder. That's a spot Strowman does in nearly every match, especially as a heel. Balor hit a somersault dive over the top rope onto the three heels on the floor. Strowman got back into it, he whipped Balor into the ring, Balor with a kick to the head and Balor went up top. Strowman back up with a choke, Balor went for a triangle choke submission and Strowman countered by slamming Balor hard into the mat. Strowman picked up Balor with a Powerslam for the pinfall win after about 12 minutes.
Winner by pinfall: Braun Strowman
Analysis: **3/4 It was a dominant win for Strowman. Balor got in a decent amount of offense, but there wasn't a point in the match where I thought Balor might win. This was all about Strowman looking strong going into Hell in a Cell.
Post match, the trio of Strowman, McIntyre and Ziggler beat up Balor. They cleared off the steel steps at ringside. Strowman did a yell, which led to police sirens right on cue. It's funny how that works.
The police van backed into the arena with Reigns emerging from the driver's seat. Reigns opened the back door leading to Seth Rollins and Dean Ambrose coming out.
The Shield was about to walk down to the ring for an attack, but the heel wrestlers showed up at ringside to attack The Shield. The Authors of Pain drove Reigns back first into the steel steps. Strowman picked up the steel steps and hit Reigns with them. Ambrose was sent face first into the video screen. Rollins was tossed off the stage into the police van. That was a painful bump for Rollins. Ambrose was being attacked on the announce table. Strowman hit Reigns with the steel steps again. Ambrose was being attacked on the ramp. Strowman picked up Reigns and hit a Powerslam on the floor. Seth Rollins was being dragged down to ringside and put beside Reigns and Ambrose. Rollins had some blood on him perhaps from being tossed into the van. The fans booed loudly.
The trio of Strowman, McIntyre and Ziggler stood tall in the ring. Graves said he never thought we would see the complete annihilation of The Shield. Strowman, McIntyre and Ziggler did their Strowman yell pose together as Raw went off the air with The Shield out on the floor. It signed off at 11:08pmET.
Analysis: Big angle to end it with The Shield getting their asses kicked again. There is no doubt that Strowman is a heel because that's how he acted all night long. The peculiar thing about it is why nobody tried to break it up and why no faces tried to help The Shield. Maybe WWE can explain it that the heel Corbin made others stay in the back by threatening their jobs. I don't know if WWE will even try to explain it or simply just act like it was nothing.
It's a little surprising that The Shield would get their asses kicked for the second week in a row after they reformed three weeks ago, but there is plenty of time for revenge. I doubt Reigns loses the Universal Title so soon to Strowman although it's a possibility. I'm picking Reigns for now.
Three Stars of the Show
Shawn Michaels
The Undertaker
Braun Strowman
The Scoreboard
5 out of 10
Last week: 6.5
2018 Average: 5.76
Last 5 Weeks: 6.5, 6.5, 5, 4, 5.5
2018 High: 8 (February 19)
2018 Low: 4 (June 4, July 2, August 6)
Final Thoughts
I give it a 5 out of 10.
I thought it was an average show at best and I may be nice in saying that. The in-ring action wasn't very good all night long, but I do like the way that Strowman, Ziggler and McIntyre were booked. I think the angle with The Shield being arrested is so cheesy because that's something WWE has done way too many times over the years with a heel running the show. The ending was effective in terms of establishing the heels on Raw, but there was no explanation as to where the faces were and why nobody tried to help The Shield. That's a problem with WWE creative. They don't care about the little details.
The highlight was Shawn Michaels and The Undertaker, who had a memorable promo segment hyping up a match that involves Undertaker and Triple H. What it felt like more than anything was a promo teasing Michaels vs. Undertaker one more time or Michaels vs. somebody at a show like WrestleMania. I guess that means I'll be asked about it every day for the next six months. I have no idea what the plan is right now, but I am all for Michaels doing one more match because he's my favorite wrestler ever.
It was a disappointing Raw, but it was a good night for the heels.
The next WWE PPV is Hell in a Cell on September 16. Here's what we know so far:
Universal Championship Hell in a Cell Match: Roman Reigns (c) vs. Braun Strowman
WWE Championship: AJ Styles (c) vs. Samoa Joe
Daniel Bryan and Brie Bella vs. The Miz and Maryse
Raw Women's Championship: Ronda Rousey (c) vs. Alexa Bliss
Hell in a Cell Match: Jeff Hardy vs. Randy Orton
That's it for official matches right now, but there will be more in the coming days and weeks.
—
You can contact me using any of the methods below. See ya next time for the Smackdown review. Go Los Angeles Rams. Thanks for reading.
John Canton
Email: mrjohncanton@gmail.com
Twitter: @johnreport
Personal Facebook and TJRWrestling on Facebook