The John Report: The WWE Raw Deal 07/25/16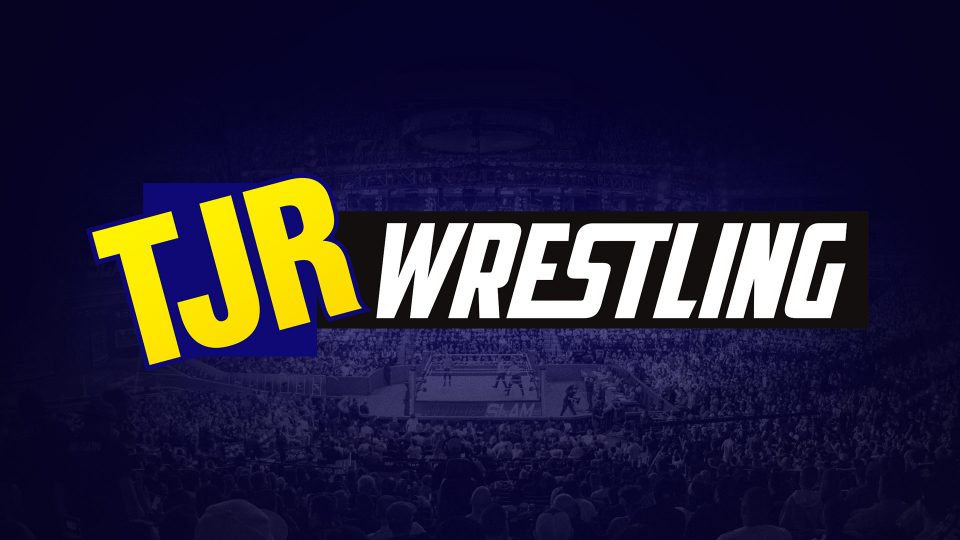 It's the first episode of Monday Night Raw in a "new era" with Stephanie McMahon as the Comissioner and Mick Foley as the General Manager. The roster has been split into two, so let's what this new crew has for us.
Before we get to Raw, here's my detailed WWE Battleground review and an additional column about the show for TheComeback that has more commentary on all the matches. Let's go.
Live from Pittsburgh, Pennsylvania this is the Raw Deal for episode #1209. Follow me on Twitter @johnreport.
They showed some images from Battleground. Raw also has a new logo and theme song. I'm glad about the song because it had been too long.
The new announce team of Michael Cole, Byron Saxton and Corey Graves welcomed us to the show. The announce table was beside the ramp on the right side of the stage. It's similar to where it was in the mid-2000s era or so. The staging area is similar to some SummerSlam design from 2012 apparently.
Raw Commissioner Stephanie McMahon and General Manager Mick Foley were in the ring. Foley welcomed us to this new era of Raw. He called for all the Raw superstars to come onto the stage so they can address them. Graves said he's so happy to be there.
Foley looked at the superstars to say he's going to work with them to produce the best Raw show every week. Stephanie McMahon transitioned to talking about the Battleground main event while saying that Roman Reigns screwed up and cost the Raw brand the WWE Title.
Stephanie mentioned that Raw needs a World Champion. Foley said that on tonight's show there will be two fatal fourway matches. The winners of those two matches will face eachother in singles competition in the main event of Raw. The winner of that main event will face the number one draft pick Seth Rollins at SummerSlam. The name of the new championship on Raw is the WWE Universal Championship. They didn't show an image of the title. They just said the name.
Foley called out guys in the fatal four way matches: Sami Zayn, Sheamus, Chris Jericho, Cesaro, Roman Reigns, Rusev, Kevin Owens and Finn Balor. Balor was there and he got a nice ovation.
They mentioned the Women's Title situation by telling Charlotte that she lost at Battleground. She has to put the Women's Title on the line against Sasha Banks tonight on Raw.
Stephanie said the first fatal fourway match is up next.
Analysis: That was a very newsworthy beginning to the start of the show. It took about ten minutes for them to get through it. I'm not too crazy about the WWE Universal Championship name, but I guess we'll get used to it.
(Commercial)
The first four men in fatal fourway match are Cesaro, Rusev, Kevin Owens and Finn Balor. Nice response for Balor's introduction. If you're wondering, Balor's in regular gear instead of demon gear.
Cesaro vs. Kevin Owens vs. Rusev vs. Finn Balor
Owens paired off with Balor to rekindle their NXT rivalry and Balor nailed him with a nice dropkick. Cesaro tossed Rusev into the barricade outside the ring. Now that there's no announce table there they have more room to roam a bit. Cesaro hit a running body attack to take out Rusev on the floor. Commercial two minutes in.
(Commercial)
Owens was stomping away on Balor in the corner telling him he should have stayed in NXT. I should point out the ring has red ropes, which is how it should be on Raw. Rusev hit a suplex on Balor, so Owens clapped for him and then Owens did a suplex on Balor. Rusev with a release German Suplex on Balor. Owens nailed Balor with a clothesline to the back. Rusev dumped Balor to the floor. The heels suplexed Cesaro back into the ring from the apron. Owens did a running senton and then told Rusev to do his flip splash, so Rusev did. Balor back in the ring, but Owens caught him with a slam. Rusev with a back suplex on Owens. Cesaro came back with a double cross body block off the top that took out Owens and Rusev. Cesaro did his uppercut train to Owens, Rusev and Balor. Cesaro with a hip toss on Rusev sent him over the top to the floor. Owens went for a powerbomb, but Balor with a back body drop and low dropkick. Balor nailed a somersault dive over the top to take out all three guys. Nice move. Makes it look easy. Running kick by Balor on Rusev and a kick to the head of Cesaro in ring. Seated dropkick by Balor on Cesaro. Balor with a reverse suplex called the 1916 gets two.
(Commercial)
Back from break, they did a Tower of Doom spot out of the corner with Rusev in the spot for the Powerbomb, so the other three guys crashed after the suplex part of it. Rusev with a spin kick on Cesaro. Balor with an overhead kick on Rusev, Owens with a torture rack into a neckbreaker and Cesaro broke up the pin. Owens with a superkick on Cesaro. Back in ring, Owens with a Bullfrog Splash on Balor for a two count as Rusev made the save. Owens with a Popup Powerbomb on Balor as Cesaro makes the save. Cesaro with a springboard corkscrew uppercut on Owens. Rusev with a superkick on Cesaro to stop a swing attempt. Rusev kicked Owens in the head. Rusev put Owens in the Accolade in the center in the ring. Cesaro broke it up with a suplex on Rusev for a two count. Rusev put Cesaro in the Accolade, Cesaro rolled through for a two count. Then Cesaro crushed Rusev with a clothesline with Rusev doing a flip bump. Wow what a clothesline and bump. Rusev and Cesaro exchanged punches in the ring. Cesaro took him down and applied the Cesaro Swing on him. Cesaro slapped on the Sharpshooter. Owens broke it up with a superkick to Cesaro to send him out of the ring. Owens with a cannonball on Rusev. Balor dropkick on Owens and a Sling Blade on Owens. Balor with a dropkick to Owens. Balor with the Coup de Grâce on Rusev for the pinfall win after 20 minutes.
Winner by pinfall: Finn Balor
Balor celebrated the win while Graves tried calling it an upset because it was Balor's first match on Raw.
Analysis: ***3/4 That was a really good match expected when you look at who was involved. Balor was my pick as soon as it was announced because they had to book him in a strong way and this is the way to do it. It's also a good sign that the first match on this new era was given 20 minutes. When you have only 30-40 people on the show it's going to lead to longer matches like that. There's enough talent here to have good matches on a consistent basis. Two commercials in the match sucks a bit, but it's not that bad. They really turned it on after the second commercial break with all four guys coming close to winning. It was fun to see Balor and Owens in the ring again.
Later on Raw it's Sheamus vs. Jericho vs. Zayn vs. Reigns with the winner facing Balor in the main event.
The New Day is on Raw later. It's also the debut of Nia Jax up next.
(Commercial)
They had a commercial for the Cruiserweight Classic on WWE Network on Wednesdays at 9pmET. Then they mentioned it was coming to Raw. My CWC reviews are here if you've missed it.
Nia Jax vs. Britt Baker
Jax with a slam into the turnbuckle. Jax did a splash into the corner to squash Baker there. Jax with a leg drop gets two, but then she picked her up to beat on her some more. Headbutt by Jax. Running leg drop by Jax gets the win. It went about one minute.
Winner by pinfall: Nia Jax
Analysis: 1/4* It was just a squash match to put over Jax. I assume they'll do that with her for a couple of weeks to establish her as a dominant woman.
Sasha Banks was backstage stretching. Goldust and R-Truth showed up looking at a phone. She thought they were taking a picture, but instead they were playing Pokemon Go. They left.
Banks was interviewed by Tom Phillips. She said she thrives on pressure. She said that tonight she gets to expose Charlotte. She said her dream is going to come true when she becomes the new Women's Champion. She said the Women's Championship will have a new swag to it and it's about to get lit.
Analysis: Solid promo from The Boss. She exudes confidence all the time. It's why people like her. The fact that she's damn good in the ring helps too.
Four way up next: Zayn vs. Sheamus vs. Reigns vs. Jericho.
(Commercial)
A commercial aired telling us that Brock Lesnar is back on Raw next week in Atlanta.
Analysis: That's good. His presence will help the new Raw brand.
Entrance order for the second Fatal 4 Way match is Chris Jericho, Sheamus, Sami Zayn and Roman Reigns. Biggest reaction was for Reigns with most of the crowd booing him.
The winner of this match faces Finn Balor in the main event of Raw later.
Chris Jericho vs. Sheamus vs. Sami Zayn vs. Roman Reigns
They were using some different camera angles like the widescreen shot from the crowd. Sheamus and Jericho worked together on Reigns by tossing him into the barricade. Zayn watched them from inside the ring. Sheamus nailed Zayn with a clothesline as Jericho joined in to work over Zayn as well. Sheamus with a back suplex on Zayn. The announcers argued about Rollins getting put in the final match at SummerSlam with Graves in the heel role and Saxton as the face. Zayn with a hurricanrana on Sheamus and a back body drop on Jericho dropped him on Sheamus. Zayn teased a dive to the floor, but he bounced back into the ring. Reigns with a suplex into a slam on Zayn for two. Reigns with a suplex gets two on Zayn again. Zayn fired back on Reigns, but Reigns dropped him with a knee to the gut. Zayn sent Reigns out of the ring, but then Sheamus grabbed Zayn and nailed him with ten forearms to the chest. Jericho with a springboard dropkick sent Sheamus to the floor. Reigns with a clothesline sent Jericho and Zayn out of the ring. Reigns ran the ropes and nailed a huge dive over the top to take out all three guys. It's awesome when he does that.
(Commercial)
Back from break, Jericho and Sheamus were working on Reigns in the ring. The heels each hit corner splashes on Reigns. Jericho and Sheamus started fighting, so Zayn capitalized with a cross body block off the top. Reigns with clotheslines on Sheamus and Reigns with a Samoan Drop on Jericho. Drive By Dropkick by Reigns on Sheamus and Jericho. It looked a bit cheesy to see them just laying there with their heads in the same spot. Reigns hit clotheslines on both guys at the same time. Zayn with a Blue Thunder Bomb for a two count. Reigns with a boot to the gut and then a sitout Powerbomb for a two count of his own. Two nice nearfalls in a row. Reigns was taken out by a Brogue Kick by Sheamus. Zayn nailed his Helluva Kick on Sheamus, but Jericho broke up the pin. Jericho went for a cover and Zayn broke that up. Jericho was able to lock Zayn into the Walls of Jericho. Zayn was in pain, then Sheamus hit a Brogue Kick on Jericho and Zayn made the save on the pin attempt. Sheamus hit an Irish Curse Backbreaker on Zayn, but then Reigns showed up with a Superman Punch on Sheamus. There's a Superman Punch on Jericho. Reigns went for the punch on Zayn, but he moved and Reigns hit Sheamus again. Zayn with a rollup. There's another Superman Punch, this time with Reigns on Zayn. Jericho went for Codebreaker on Reigns, they messed it up a bit as he slipped and Reigns connected with a Superman Punch with Jericho just standing there. Codebreaker by Jericho gets a two count on Reigns. Jericho mocked Reigns, then Roman with a leapfrog and Reigns hit a Spear on Jericho to win the match after 17 minutes.
Winner by pinfall: Roman Reigns
That win means that Reigns will face Balor in the main event to determine who faces Rollins at SummerSlam.
Analysis: ***1/2 That was a really good match just like the first one. There's a formula that works in matches like these where guys hit big moves, get a two count and the next guy is there to hit a save. Then they all get to their big moves. They were all connecting on their finishers for nearfalls. As soon as the match was announced I expected Reigns to win just based on how WWE books him so strong all the time. I would have preferred Zayn get the win, but I get why they want to put Reigns over.
New Day is up next.
(Commercial)
There was some moment about great moments in history showing when Shawn Michaels retired Ric Flair at WrestleMania 24 in 2008. "I'm sorry I love you." It was sponsored by Mountain Dew.
The New Day Celebration
The Tag Team Champions The New Day had celebratory balloons in the ring and there was a blue carpet in there.
Xavier Woods said that their match at Battleground didn't go how they wanted, but he's happy Bray Wyatt is on Smackdown. Then Woods bragged about how New Day has been the WWE Tag Team Champions. Big E talked about how 337 days is a long time. Kofi Kingston said that Booty O's cereal is an actual thing now and you can pre-order them on FYE.com if you want. Woods mentioned a video package.
A video package aired about The New Day's reign as Tag Team Champions. It showed some highlights of them in the ring as well as a lot of their dancing. They even played Woods saying "I'm the only one that blows my girl" about the trombone.
Woods said they would select somebody from the crowd to be an honorary member of The New Day. They picked a bald headed black dude with a gut that was wearing a New Day shirt. When Big E asked his name he said "sonny boy" and the guy said his name was Sonny Boy. Kingston asked for his government name, so he said Sonny Boy again. Woods asked, so he said Sonny Boy again. Some of the fans chanted "Sonny Boy" for him.
Kingston said he had to celebrate with them because you know why…New Day Rocks. Luke Gallows and Karl Anderson showed up to break up the celebration. They beat up Kofi Kington and Xavier Woods out of the ring. Then they went in the ring to nail the Magic Killer on Big E in the ring. Gallows and Anderson ripped off the shirts of Woods and Kingston. Then Gallows and Anderson talked trash to Sonny Boy at ringside. They wiped the shirts on Gallows and then tossed them at Sonny Boy. G&A celebrated as the crowd booed them.
Analysis: The celebration segment dragged on a bit with the Sonny Boy dude, but I could sense the attack coming after it kept going on. I liked the attack a lot because G&A are no nonsense heels that are perfect as rivals to New Day. That should lead to an awesome Tag Team Title match at SummerSlam. They saved that feud so that they could put both teams on the same show and do it properly leading to SummerSlam. Well done in terms of saving it for a big show.
The return of Neville is up next.
(Commercial)
The next Stone Cold podcast will have Dean Ambrose as the guest on August 8 on WWE Network.
Curtis Axel was in the ring and he was called "Mr. Irrelevant" by the announcer Jojo because that's what the NFL does for the last pick of the draft.
Neville vs. Curtis Axel
It was noted by Cole that Neville broke his ankle on Raw in this match about four months ago. Neville with a headscissors takedown, then a hiptoss and a dropkick to the back. Neville nailed a standing shooting star press on the back of Axel. Dropkick by Axel gets two. Backbreaker by Axel gets two. The crowd isn't into this match very much. Spin kick by Neville to the gut. Neville with a German Suplex, then a forearm smash, a kick to the head and a belly to back suplex. Neville up top and he hit the Red Arrow splash for the win after three minutes.
Winner by pinfall: Neville
Analysis: *1/4 It was just a quick match to put over Neville since he's back from injury. The crowd was dead for most of it until the Red Arrow finish. There were rumors of Neville feuding with Jericho soon. That could be good for both of them.
Up next is Charlotte vs. Sasha Banks for the Women's Title.
(Commercial)
Darren Young was in the locker room with Bob Backlund. Young said that he was so close to winning the IC Title and Backlund told him he'll get that title. Goldust and Truth showed up with their Pokemon thing, so then Backlund started yelling at them. Backlund told him he'll get that title.
Analysis: It may be tough for Young to win that title since Miz has the Intercontinental Title on Smackdown. I really hope they don't go back to that feud.
A video package aired about Finn Balor to introduce him to the Raw audience if they don't watch NXT. If you don't watch NXT you are missing out.
Balor vs. Reigns with the winner facing Rollins for the WWE Universal Championship at SummerSlam is still to come.
Charlotte and Dana Brooke were interviewed backstage. Charlotte talked about how Sasha had a partner at Battleground, but tonight she's all alone. Charlotte said that pressure is defending the title day after day, night after night. She said she's been leading the women's division and has evolved it to what it is today. She ended it by saying Banks can bank on the fact that she'll bow down to the queen.
Analysis: Good promo from Charlotte. One of her better ones. When they give her too much time to talk she sometimes loses her focus and the quality of the promo suffers. This one was better.
Sasha Banks made her entrance. Match is after the break at the top of hour three.
(Commercial)
Charlotte made her entrance along with her pal Dana Brooke.
Women's Championship: Charlotte (w/Dana Brooke) vs. Sasha Banks
Banks was aggressive early on trying to get a rollup, but Charlotte fought out of it. Brooke grabbed Banks' foot, the ref saw it and told her that she will watch her. Banks with a Back Stabber into the Bank Statement, but no it was a straightjacket hold as Graves called it. Banks locked in the Bank Statement although it didn't work because Charlotte got to the ropes. Banks with a baseball slide dropkick knocked Charlotte down followed by a double knee attack on the floor. Back in the ring, Charlotte nailed a boot to the face and a neckbreaker variation. Outside the ring, Sasha booted Banks to send her into the barricade. Charlotte held the title in front of Banks to tell her she didn't deserve it. Banks fought back. Charlotte went back in the ring. Banks tossed the title to Brooke and fell down. The ref saw Brooke holding the title, so he sent Brooke to the back. They went to break.
Analysis: Nice tribute by Banks to idol Eddie Guerrero. That made me smile. He used to do that spot all the time and she did it perfectly. The crowd reacted to it well too.
(Commercial)
Banks with a drop toe hold sent Charlotte into the bottom rope. That didn't look great. Double knee attack by Banks as both women were down to sell fatigue. They exchanged forearms, Banks nailed a couple of clotheslines, a dropkick, then a knee to the face and the double knee attack in the corner gets two. Charlotte was able to come back with a neckbreaker. Charlotte moonsault didn't work as she landed on her feet and Banks got her knees up to block a splash. Banks hit a suicide dive and it looked like she hit hard on the floor, but she's okay. Banks got a nearfall back in the ring. They brawled on the turnbuckle. Charlotte went for a superplex, Banks fought out and Charlotte sent her into the top rope. Charlotte went up and hit a moonsault onto Banks on the floor. Wow so impressive. Looked like Charlotte asked Sasha if she's okay after that. Both look to be fine. Back in the ring, Charlotte hit a boot to the face and a Natural Selection. Banks kicked out of a pin while also grabbing the ropes. Charlotte applied the Figure Four Leglock. Banks fought her, then Charlotte held on and they went to the floor with Charlotte holding onto it for a long time. Fans chanted "this is awesome" for them. Charlotte went for a bridging pin. Banks applied the Bank Statement, but Charlotte's foot was under the ropes to break it. Charlotte told her that she will never beat her. Banks applied the Bank Statement again, she was near the center of the ring, Charlotte tried to fight out, but she couldn't and Charlotte tapped out. Banks wins the Women's Title by submission after 16 minutes.
Winner by submission and New Women's Champion: Sasha Banks
Analysis: **** That was an awesome match. I loved how competitive it was. I kept waiting for them to do some kind of ending that everybody would hit with a disqualification, yet they kept it as a regular match. I found it funny that Charlotte told her that she would never beat her and then Banks beat her like 10 seconds later. Nice trash talk. There were some big spots in the match like the suicide dive and the moonsault, which showed they went all out to win. I liked how competitive it was. I thought there was a chance for the title to change hands, but figured they might do it at SummerSlam. Nothing wrong with doing it here because it's the first Raw of this new era. Nice job ladies. Thank you for the awesome and meaningful title match.
Banks celebrated with the Women's Title. She was emotional. Charlotte was frustrated as she walked to the back.
Post match, Banks was interviewed by Saxton. When he asked her what the moment meant to her, she paused and fans chanted "you deserve it" for her. Banks said this was her dream since she was 10 years old. She said she told everybody that she was the best and now this proves she's the best. She said it's the new era in WWE, the era of The Boss, the era of change and the era of women's wrestling. Fans chanting "yes" for that. She said she'll prove why there's only one Boss in WWE and that's her.
Analysis: Great speech by Banks. The crowd loves her, she let them get their chants in and she spoke with confidence about how it's her time to shine.
Balor vs. Reigns later.
(Commercial)
Braun Strowman made his entrance. Strowman has some generic rock song. He shaved the side of his head, so his look is a bit different. There was some jobber named James Ellsworth that was interviewed by Saxton saying he was realizing his dream being on Raw, but he didn't know it was against Strowman.
Braun Strowman vs. James Ellsworth
Strowman with a clothesline and then a kick to the gut. Running corner splash by Strowman. Strowman did a reverse Chokeslam for a finishing move and it was over after less than a minute.
Winner by pinfall: Braun Strowman
Analysis: 1/4* A squash match to put over Strowman. The pre-match interview was a nice touch. Strowman needs a better finisher.
There was a brief video package about Roman Reigns to set up the main event. Reigns vs. Balor later.
(Commercial)
The Goldust/R-Truth stuff continued backstage.
Enzo Amore and Big Cass made their entrance. Great pop for them like usual. They are on a roll. Enzo said that Monday nights got a bit more Raw, then he quoted deceased Wu Tang member ODB by singing "I like it raw" a few times. Cass talked about things he liked Raw and he named certain foods as the crowd chanted "how you doin'" after everything.
The Shining Stars duo of Primo and Epico showed up. They said when they are done with Enzo & Cass they'll invite everybody to come to Puerto Rico – the shining star of the Caribbean. Cass did the SAWFT bit.
Enzo Amore & Big Cass vs. The Shining Stars (Primo & Epico)
Running splash by Primo to the back of Enzo. He tried it again, but Enzo avoided it and there's the tag to Cass one minute into it. Cass with a big splash on Primo followed by a slam and the Empire Elbow for two as Epico made the save. Epico sent Enzo to the floor, so Cass clotheslined Epico to the floor. Truth and Goldust were in the ring looking for their Pokemon stuff. Then they walked out the other side. Primo was distracted, so Cass nailed a boot to the face for the win after about three minutes.
Winners by pinfall: Enzo Amore & Big Cass
Analysis: 1/2* Easy win for the team that actually wins matches over the team that barely has matches. The "run-in" by Truth was silly, but that fits his character. Cass' offense always looks good. It's basic stuff out of the Diesel playbook, but it works.
Reigns was shown walking backstage. Balor walked up to him. Balor said good luck and Roman said good luck to him. Balor said he's Irish, he invented luck. Reigns said he's Samoan…enough said. Match is next.
(Commercial)
A SummerSlam advertisement mentioned Lesnar vs. Orton on August 21.
Next week, Brock Lesnar is on Raw in Atlanta.
Finn Balor vs. Roman Reigns
Reigns tossed Balor across the ring. Then he did it again. Balor came back with a kick to the head, but then Reigns overpowered him with a shoulder tackle. Balor with a great dropkick. Reigns knocked him down with a back elbow. Reigns nailed Balor with clotheslines against the turnbuckle. Balor avoided the Drive By and then did a double stomp to the chest. Balor with a dropkick sent Reigns into the barricade.
(Commercial)
Back from break, Reigns hit a powerslam for a two count as Cole challenged Smackdown to top this. Reigns with a suplex for two. Balor apparently worked on the leg during the break. Reigns continued to overpower Balor, but Balor tried fighting back with forearm smash. Reigns did his rollup into a Powerbomb spot for two. Balor nailed Reigns with a kick to the head as Reigns was on the top rope. Balor with a running kick/knee outside the ring. Balor with a double foot stomp on the back of the head of Reigns. Balor hit the Sling Blade neckbreaker. Balor charged and Reigns hit a Superman Punch for two. Balor countered a powerbomb attempt into a victory roll pinfall attempt for two. Reigns with a Double Powerbomb for two. Reigns was frustrated that he couldn't put him away. Balor with the Sling Blade, then the dropkick and Balor hit the Coup de Grace for the pinfall win. It went 14 minutes.
Winner by pinfall: Finn Balor
Analysis: ***1/2 That was a really good main event match with the right guy going over. It was fresh since it was their first match too. Early on I felt like Reigns was winning for sure because they announcers were going out of their way to put over Balor's athleticism and talent. Then when Reigns was out there getting frustrated after every nearfall it told me that Balor was going to win. Would things be different in a match like that if Reigns didn't get suspended? I think so. We won't know that for sure, but I really doubt Reigns would have lost at Battleground and on this show clean in back to back nights if he wasn't suspended due to the Wellness Policy violations. As I said, though, the right man won.
The win means that Balor will face Seth Rollins at SummerSlam for the WWE Universal Championship.
Balor celebrated the win in a major way while Reigns slowly left the ring.
Reigns was interviewed by Tom Phillips at ringside. Reigns said that he hopes Balor beats Reigns for the Universal Title because if he does he wants him again. Roman respects Finn.
Analysis: If Reigns attacked him there it would have been perfect, but I feel like it's going to happen in the next month or two. Balor is the perfect guy for Reigns to attack to set up heel Reigns. By the way, I like the post match interviews they've been doing. That's a nice change from before.
I'm pretty excited about Rollins vs. Balor at SummerSlam. It's a fresh match for a new title. I'm not sure who will win and I don't really care because it should be a classic match that is a dream match for a lot of people too. The matches mean more than titles. That's going to be a lot of fun to watch.
Do I think Reigns would have lost clean at Battleground and clean here if he didn't have a Wellness Policy violation? Absolutely not. I doubt he would have lost clean on those shows. It makes me wonder what they would have done if the situation was different, but I guess we'll never know.
Three Stars of the Show
1. Finn Balor
2. Sasha Banks
3. Charlotte
A lot of others deserve praise too, but I'm only picking three people.
The Scoreboard
9 out of 10
Last week: 7
2016 Average: 5.68
Last 5 Weeks: 4.5, 4.5, 6, 5, 6.5
2016 High: 9 (April 11/July 25)
2016 Low: 4 (Feb. 29/Mar. 21)
Final Thoughts
I give it a 9 out of 10.
Best Raw of the year? Sure. The 9/10 score ties the show from April 11. I remember that one having several incredible matches as well. I'd rank this one ahead of it even though they have the same score.
Big matches all night long that got a lot of time. Some short matches in there too, but that's okay because you need to break them up once in a while. It was basically four matches that went under four minutes and the other four matches got over 15 minutes. That's a successful formula. It doesn't mean they will do it every week, but it worked.
I'm glad that Stephanie and Mick only appeared in the first segment, which was absolutely necessary. They weren't seen the rest of the night. That was a welcome surprise. Have them only appear when necessary instead of overdoing it. It's nice that WWE has finally started to realize that.
After the brand extension a lot of people were bitching about how thin the rosters are. I said don't think of it that way. Look at it like the company has three hours to fill with 30-35 people, so that means they are going to have time to have longer matches. That's what this show did.
The new commentary team did a pretty good job too. There were some small cosmetic changes elsewhere on the show that worked as well. It wasn't heavy in promos and was more about the in-ring action. That's why I liked it a lot.
Great job, WWE. Awesome episode of Raw. Keep it coming.
—-
If you're wondering, I'll continue to write Smackdown reviews every week as I have done all year. Look for the review of Smackdown late on Tuesday night or early Wednesday every week as well.
Thanks for reading. Go Toronto Blue Jays.
John Canton – mrjohncanton@gmail.com
Twitter @johnreport