The John Report: The WWE Raw Deal 05/30/16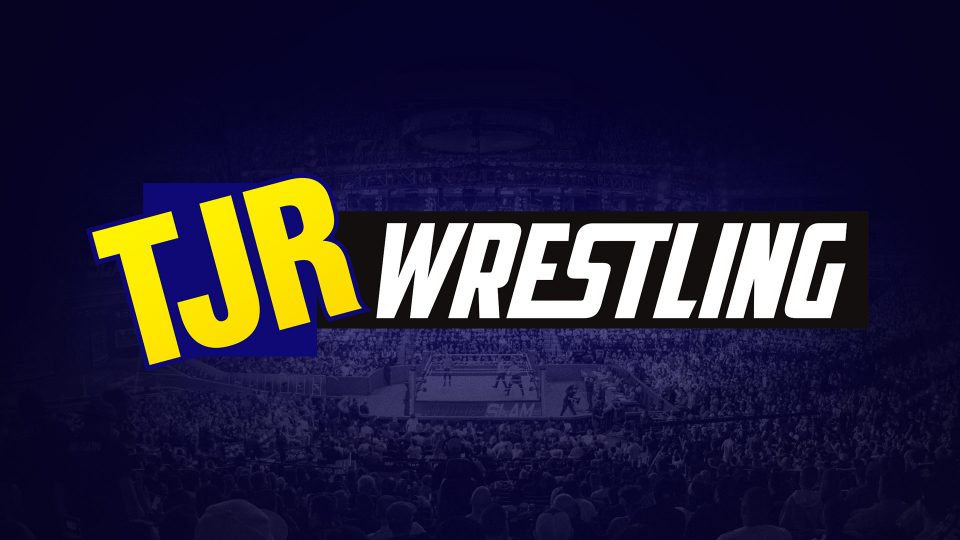 Live from Green Bay, Wisconsin this is the Raw Deal for episode #1201. Follow me on Twitter @johnreport. Just so the banner is clear, I'm not saying that I dislike Cena. It's more about what happened on this show.
Raw began with the WWE roster standing on the stage while they did a ten bell salute for Memorial Day.
A video package aired showing pictures of people in the military, clips of a famous Ronald Reagan speech and then clips of the current WWE roster reciting lines from the Reagan speech. Really well done.
Analysis: That video was well done. I think WWE always does a good job of thanking the military (in the US and elsewhere) for what they do.
The Raw intro video aired. There's the pyro, which isn't an every week thing anymore.
Shane McMahon's music hit as one of the two people in charge of Raw – Shane O-Mac – made his entrance to a good ovation. The announce team of Michael Cole, John Bradshaw Layfield and Byron Saxton noted that he had a lot of energy. Shane's sister Stephanie also entered the ring to her music.
Stephanie did the "Welcome to Monday Night Raw" bit. Then Shane sucked up by saying the city name. Shane said like his father likes to say, it's time to shake things up in WWE. Shane mentioned Smackdown going live on USA Network on Tuesday nights starting July 19. Shane said it was better for everybody. Stephanie said that tonight is the return of John Cena.
The New Day did their entrance. Xavier Woods said they all said "wow" when they heard Smackdown was going live. They all said they were excited. Woods talked about paranoia. Kofi Kingston showed pics of discussion on social media about the big changes with links to articles on different websites.
Analysis: It's so cheesy and fake when they have talents do that. Let people in management do it if you want, but not the wrestlers.
Big E was in the ring talking about the brand extension. Kingston put over the quality of Shane's shoes. He said Stephanie's shoes were okay too. Kingston talked about how he's ready for a new era, Big E said Kofi's been there for a decade (Kingston mentioned it was 8 years) and Woods noted that Kingston was his favorite in middle school.
Stephanie told Kofi they haven't made any decisions about who is going where. Kofi said that she dodged it. They did their WWE tag team champions line where they shook their hips. Shane said anything is possible and Big E freaked out saying there's a chance that you could break up the New Day. The crowd booed that thought. Woods talked about Francesca 2 saying trombones from a broken home have a tough life. Funny line.
Big E asked them who is going to run Smackdown live. The other New Day guys asked "who" repeatedly. Stephanie said that's still a work in progress while Shane said it will be extremely thought out. Big E said it sounds like they're having a sibling rivalry. Big E suggested a dance challenge.
The dance challenge began with Shane going up first. Shane danced with the New Day guys. I'm not sure if it was good, but it was fine for a white guy in his mid-40s I think. The crowd cheered. Stephanie, in her short shorts, seemed eager to dance. Then The Vaudevillains made their entrance.
The show went to break leading into this tag team match with Cole accidentally saying something about a live match on Smackdown.
Analysis: That whole thing felt like 15 minutes of nothing with the crowd barely reacting to anything. No new information provided in that promo although it's the first Raw since last Wednesday's announcement, so of course they should mention it. It would have been nice if they mentioned that there's a draft coming and announced a date for it, but there was nothing about that in this promo. I like New Day a lot. I just thought this opening was below average from them.
(Commercial)
When they got back from break, JBL ripped on Cole for messing up before the break and Cole just said he was excited.
The New Day's Kofi Kingston & Big E vs. The Vaudevillains
This is non-title. New Day did their Unicorn Stampede bit on English early, but then Gotch distracted to set up the heels getting control on Kingston in the corner. It was just some basic stuff by English and Gotch as they did all they could to keep Kingston in the corner. Kingston nailed English with a punch to try to break free, but Gotch nailed a clothesline that sent Kingston over the top to the floor five minutes into it.
Analysis: It should be noted that JBL said "glory hole" at one point in the opening part of that match. Very awkward.
(Commercial)
Back from break, Kingston was able to break free with a hot tag to Big E. Big E nailed belly to belly suplexes on English. Big E nailed a splash off the ropes. As I say all the time, he does the best splash in WWE. There's Gallows and Anderson with an attack on New Day. The bell rang for the disqualification. Match went about 9 minutes.
Winners by disqualification: Big E & Kofi Kingston
Analysis: *1/2 It was just a basic match without a real finish due to the attack by Gallows & Anderson. Big E was just getting going when the match came to a close.
Gallows and Anderson beat up Kingston and Woods on the floor. The Vaudevillains went after Big E in the ring. Then the Vaudevillains left, so Gallows and Anderson hit the Magic Killer double team move on Big E to put him down too. Gallows & Anderson stood tall to end the segment. Another commercial.
Analysis: It was pretty obvious that WWE would do a New Day vs. Gallows & Anderson feud very soon. I didn't expect an attack on New Day during this match, but it's fine with me. Two really good tag teams feuding for the tag team gold is what they should do.
(Commercial)
A replay of Gallows & Anderson's attack was shown.
Gallows & Anderson were interviewed by Renee Young. Anderson said they proved they could do a lot of damage on their own without AJ Styles. Gallows said they sent a message to the WWE roster that they aren't going anywhere. Anderson added that they are just getting started.
Analysis: It sounds like more attacks on the way.
They showed a replay of Sheamus attacking Apollo Crews last week.
Crews was shown doing push-ups backstage. Big Show walked up to him. Crews asked if he had a problem with the New Era. Show talked about how he's been knocking people out since the Jurassic Era. Crews told Show that he wants to make Sheamus play. Show told him that the likes him, so he told Crews that Sheamus thinks the New Era is a threat to him. Show wondered if Crews was going to back down and asked him if he would. Show left.
Analysis: It's nice to see Crews actually getting some backstage segments for some character developmental. He's the young guy that's there to prove himself on the main roster. It's pretty simple. No Sheamus because he's been on Twitter talking about how he's promoting the Teenage Mutant Ninja Turtles movie.
The Golden Truth made their entrance. They're on commentary for the next match.
(Commercial)
There was some promo for the Warcraft movie with Kane in a mask talking about it. That was odd.
Truth did his usual bit of thinking Saxton is Coachman. That always makes me laugh. At least a little bit.
The Usos vs. Tyler Breeze & Fandango (Breezango)
Jimmy started for his team against Breeze while JBL noted that the Golden Truth hasn't won a match together. Jey tagged in, missed a corner charge and Fandango kicked him. The heels took control. JBL called Golden Truth "wackadoos" as a way to say they're crazy. Jey nailed an enziguri kick on Fandango. Jimmy with a superkick on Breeze on the floor. Jey hooked the arms of Fandango in a crucifix pin and pinned his shoulders down to win the match after about two minutes.
Winners by pinfall: The Usos
Analysis: * It was a quick match to put over the established team while ending the undefeated streak of Breezango. What a shock.
Post match, Breeze and Fandango confronted Golden Truth on commentary. Fandango shoved Goldust, so Truth got up fighting for his partner. Truth sent Fandango into the floor while Goldust hit a powerslam on Breeze on the floor. A mild "Golden Truth" chant started.
Analysis: Not a good night for the once undefeated team of Breeze and Fandango. Are we supposed to care about Golden Truth vs. Breezango when we just saw Breezango lose clean in two minutes? That segment didn't help.
A reminder of the Money in the Bank main event: Roman Reigns defends the WWE Title against Seth Rollins. Reigns is up at the top of hour two.
Analysis: That was a very weak first hour. Only part I really liked was Gallows & Anderson doing that attack. The rest was pretty boring.
(Commercial)
TJRWrestling Podcast: Check out the TJRWrestling podcast hosted by my buddy Rey and me with new episodes going up every week (this week on Thursday) right here on Podbean and also on iTunes if you search for us with "John Canton" or "TJRWrestling" as the search terms. Thanks for the support!
Here comes WWE Champion Roman Reigns to a typically mixed reaction with more boos than cheers. He grabbed a microphone.
Reigns said that two years ago, Seth Rollins broke up The Shield and ever since then Rollins has said he's The Man. Reigns said that he (Roman) is the guy. Reigns did his usual "I'm not a bad guy, I'm not a good guy, I'm just the guy" bit. He called out Rollins to prove that he was the man.
Rollins walked out in his ring gear and his new t-shirt. Rollins stopped on his way to the ring. He took more steps. Then he stopped again. Rollins went back up the ramp. Rollins had a microphone.
Rollins was ready to speak on the ramp. The crowd was booing him. Then Rollins just dropped the microphone without saying a word. Rollins teased going into the ring again. He stopped once more. Rollins walked up the ramp again.
Rollins had the microphone in his hands again. Then he dropped it and went to the back. Reigns' music played to end it. With Reigns turning his back to the ramp, Rollins' ran down to the ring. He stopped just before hitting the ring as Reigns turned around ready to fight. JBL called Rollins a master of mind games.
Analysis: Poor segment. I kept waiting for something to happen. It didn't. That whole thing took about seven minutes and it accomplished nothing other than showing that Rollins was playing mind games with Reigns. I get that they were trying to go for something where they put over the intelligence of Rollins, but it really didn't add much to their match. Should I hate Rollins for being afraid of Reigns? It really didn't make me feel that way.
The announcers plugged John Cena's return to WWE later in the show.
Also coming up is the predictable six man tag featuring Money in the Bank competitors Zayn, Ambrose & Cesaro vs. Owens, Jericho & Del Rio.
A commercial aired for the WWE 2K17 video game with Goldberg revealed as a playable character. I'm not a gamer and I'm not a Goldberg fan, but the commercial was cool. This was the "hatch" thing that WWE was promoting on social media too.
Analysis: The words "Suplex City" were visible in that promo. That doesn't mean that he's coming back to wrestle Brock Lesnar or anything like that. It was a Goldberg deal with 2K games. However, history has shown that when 2K did deals with the Ultimate Warrior and Sting it led to those guys having deals with WWE too. So you never know. I'm not a huge Goldberg fan anyway, but I get why people might be excited about it.
(Commercial)
Lana did an introduction in the ring for Rusev. It sounded like she forgot her Russian accent for a bit there. It was very noticeable here. She introduced the United States Champion Rusev.
Rusev (w/Lana) vs. Zack Ryder
This is not for the US Title. Rusev with a couple of suplexes early. Rusev with a splash attack in the corner and then a clothesline. The announcers keep talking about how Rusev is this great US Champion. The fans chanted for Ryder as Rusev grounded him with a headlock. Ryder with double knees stunned Rusev, then a missile dropkick to the back and the Broski Boot connects. Another running boot for just a one count. Rusev tossed Ryder during his Rough Ryder, so Rusev put on his new Accolade finisher that is less of a Camel Clutch and more of a ground submission pulling back on the neck. Ryder gave up. It went three minutes.
Winner by submission: Rusev
Analysis: * Easy win to put over Rusev. Nothing much more than that. They'll probably do Rusev vs. Jack Swagger at some point like the 140 times they did it two years ago too. That number "may" be an exaggeration.
Rusev said that he is what America should be all about. He called himself a true American hero and he insulted cheese since he was in Green Bay. I think that was the point.
Titus O'Neil walked out saying Rusev had some nerve for calling himself a great American on this day…on Memorial Day. Crowd did a "USA" chant as O'Neil went into the ring. O'Neil said great Americans fight for what they believe in. O'Neil called him a "Bulgarian blowhard." O'Neil punched Rusev and Rusev rolled out of the ring. Crowd chanted "USA" in support of O'Neil.
Analysis: This angle was started on Smackdown. They'll probably get a PPV match out of this, but I don't think O'Neil will be the guy that wins the title from him. It will just be a match and feud for Rusev to win to keep the title on him. I don't mind O'Neil getting more TV time.
Coming up a replay of Charlotte's story with Ric Flair last week.
(Commercial)
The Shining Stars talked about Puerto Rico. Again? Yes. Again.
They set up video of Charlotte's promo from last week.
The video aired showing last week's highlights with Charlotte telling her dad Ric Flair she doesn't need him. Same video that was on Smackdown with wrestlers talking about how bad she is.
Analysis: For the past six months, Flair was a jerk that helped Charlotte win by cheating all the time yet it's as if these people forgot that even happened. WWE logic strikes again.
The announcers talked about it with JBL saying it was an "absolute disgrace" what Charlotte did. Then Saxton mentioned some fan tweets. How many times have the announcers been shown on camera on this show already? Seems like a record.
There was an "Earlier Today" segment with Charlotte walking and she went up to Stephanie McMahon. Stephanie said that Charlotte is an embarrassment as the Women's Champion. Stephanie called her a spoiled brat. Charlotte tried to speak, but Stephanie told her to step back, said she's not a champion – she's a waste of talent.
Analysis: Keep in mind that Stephanie slapped Ric Flair two weeks ago on Raw in the main event segment. I still think this whole babyface Stephanie thing is just an angle to set up her acting like a heel again. It's just awkward seeing her like this. Also, this would have been better if a women's wrestler got in Charlotte's face and yelled at her about this. Stephanie doesn't need to do it. The wrestlers need it.
Natalya vs. Dana Brooke later.
(Commercial)
There was a commercial for the John Cena WWE Network collection that was recently added. Then the announcers talked about the collection section.
Here's Enzo Amore and Big Cass. Good timing because this show could use their energy. The crowd chanted along for their intro like usual. Nice line by Enzo saying they keep it G like a Packers helmet in Green Bay. The "G" means gangsta – even I know that. Then they did a bit about cheese with Cass saying different types of cheese with the crowd chanting "how you doin'" as if this was a "what" promo. There was more to it. It was fun like usual.
Enzo Amore & Big Cass vs. The Dudley Boyz
The Dudleys worked on Cass a bit early on. They whipped him in the ropes, Cass nailed a clothesline on D-Von, a shoulder tackle to Bubba, clothesline and body slam. Cass tossed Enzo into D-Von and tossed him into Bubba too. Cass with a big boot to Bubba. Time for a break.
(Commercial)
Back from break, the Dudleys were predictably in control with D-Von slamming Enzo. Bubba's elbow drops look better than the one that Big Cass uses to win matches. Enzo nearly got a tag, but D-Von tackled him to prevent it. D-Von with a suplex gets two. Bubba did some of his usual gloating, so Enzo hit a dropkick. Cass gets the hot tag, he cleaned house on D-Von with a clothesline, splash, body slam and the elbow drop. D-Von came back by hitting Cass in the back and then the Dudleys hit a double team neckbreaker for two. Bubba went up, Enzo tripped him up and Cass slammed Bubba off the top. Boot by Cass to D-Von, who was legal. Enzo off the top with Cass slamming him down and that's the Rocket Launcher for the win after 10 minutes.
Winners by pinfall: Enzo Amore & Big Cass
Analysis: ** A basic TV match to put over the young face team. It's another match where Big Cass was made to look strong en route to the victory. He already beat up The Dudleys by himself, so it's no surprise that he could beat them with Enzo back in action. That's the value of the Dudleys on the roster. They're there to put over young teams. If WWE wanted to push them again they could do well in that role too, but they have value as a legendary team. Enzo & Cass are an ascending team for sure.
The trio of Sami Zayn, Dean Ambrose & Cesaro were in the locker room. Zayn said you gotta keep your eyes on Kevin Owens. Ambrose said yeah he's Canadian. Then Ambrose said Jericho's a Canadian. Cesaro told them to be leery of Alberto Del Rio. Ambrose: "At least he's not Canadian." Zayn to Ambrose: "You know I'm Canadian, right?" Ambrose just said "that explains so much" and left.
Analysis: A mild dose of comedy there.
John Cena's return is up next at the top of hour three.
(Commercial)
John Cena made his return with his new shirt and hat. He had on some shorts that he received from the Ellen show as well. He received a lot of cheers, but there were some boos too.
Cena took his time soaking up the reaction. He was really milking it. Then he took off his hat and delivered a speech about fighting for liberty. Fans chanted "USA" for that. Cena said that Memorial Day was a celebration of the sacrifice and then added that he's grateful to finally be back home, but on this day he wants to honor the family, friends and heroes that fight to keep our liberty in tact.
Analysis: Very classy speech. Cena's always been great in terms of supporting the military. He seems genuine about it too. Some celebrities aren't that way. Give him credit for actually caring.
Cena did this fired up promo and yelled out "I am back on Monday night Raw." He said the question now is: "Do I still belong here?" Many people chanting "yes" at him. He mentioned that in his absence a new era has arrived, which means new names, new faces and every one of them is thinking that his best days are behind him. They think that they're going to move up and he's going to move out. Cena said that he will not go quietly into the night. Good movie quote. Cena: "If the future is indeed upon us, then the face that runs the place says this…the future damn sure must go through me." He dropped the microphone.
There's the music of AJ Styles. That's interesting. Big ovation for him as Cole asked the immediate question everybody was thinking: "Who thought we would ever see this?"
Styles went into the ring with Cena. Both guys just stared into the crowd as the people chanted their names: "AJ Styles" was the louder chant at first. Then it picked up with dueling chants for both guys. That was an awesome moment. Cena was jumping up and down in excitement for this. I know people rip on Cena for everything he does, but you could tell he loved being back in the ring for a moment like this. It kept going with "AJ Styles" and "Let's Go Cena" with JBL putting over the huge moment of both men being in the same ring at the same time.
Analysis: This was timed well on the show because it took place during halftime of the NBA game 7 that I was watching live. Most important segment on the show.
Styles spoke up: "John Cena, I have been waiting for this moment for a long time." Cena: "Judging by the sound of it, so has everyone else." Styles put over Cena as a hard working guy that busted his ass in the ring day in and day out and the things he's done for the company outside the ring is unheard of. Styles told Cena he respected him. Styles wanted to be one of the first to say welcome back. Styles extended his hand for a shake. Cena hesitated at first. Cena shook his hand.
Luke Gallows and Karl Anderson interrupted. Gallows said that they agreed to go their separate ways and you saw the way they went with New Day. Then he mentioned Styles sucking up to Cena. Anderson said they are not there to kiss ass, they are there to kick it. Then he said: "And AJ Styles, that's yours included." Gallows and Anderson approached the ring.
Styles and Cena looked ready to fight as they took off their shirts, but Styles punched Cena in the face! Heel turn! Styles pounded away on Cena while Gallows & Anderson were in the ring with him. Big boot by Gallows. All three guys took their shots on Cena. The crowd was making a lot of noise reacting to this. Loud boos for Styles. The Club did their Bullet Club hand gesture.
The trio went to leave the ring. When they were outside the ring, Styles went back into the ring. Styles pounded on Cena with more punches. Anderson kept saying "that's the AJ I know." They left the ring. Styles went back into the ring and nailed punches to Cena's head while the dreaded SHAKY CAMERA~! was in play. I'm not a huge fan of when they shoot it that way.
Styles left again as referees went into the ring to check on Cena. The Styles went back in there and Styles nailed Cena with more punches while Gallows and Anderson pulled Styles off. Styles: "I'm doing the world a favor. You're welcome, world." Break time.
Analysis: Awesome segment. That's the kind of thing that makes me love pro wrestling. Heel turns are so much fun especially when it's done like this because I didn't expect Styles to turn heel in this spot. I thought that it would be something where Styles would team with a partner (like Cena) to face off with The Club in a tag team feud for a month or two. I was off for sure. My feeling was that Styles has always been better as a heel and I believe that to be true, but I don't blame WWE for turning Styles. They need heels anyway. He's an awesome performer on a company that is loaded with faces right now, so might as well turn him to see if he can reach the top this way. Cena's the perfect guy for him to turn against soon. Cena was a purse babyface in that segment by mentioning the military and talking about his love for being back in WWE. Then Styles made it all about him. If I would have changed anything I think the beatdown needed to be more. It was really just basic punches and kicks. Maybe they are saving the Styles Clash on Cena for another time. They can probably get three PPV matches out of this with Money in the Bank, then Battleground and a blowoff at SummerSlam. Hopefully Styles wins the feud, but with Cena involved you never know. Great job by all four guys in this segment, especially Styles. I'm excited about this feud no matter who wins the matches. I'm just happy we're getting a new rivalry we haven't seen before and it was a great angle too.
(Commercial)
A replay aired of the Styles turn on Cena. Cole did a good job of reacting to it live and then putting it over big on the replay as well.
Natalya vs. Dana Brooke (w/Charlotte)
Suplex by Natalya. Brooke came back with a hair whip. Charlotte got in a cheap slap. Natalya came back with her Discus clothesline out of the corner. Natalya wanted a Sharpshooter, but Charlotte was on the apron to distract. Natalya went after her. Brooke capitalized with a sitout fireman's carry into a slam for the win after two minutes.
Winner by pinfall: Dana Brooke
Analysis: * It was just a quick match that had the same finish as so many divas matches. Do they spend 10 seconds coming up with these finishes? Five seconds? It can't be long. The "distraction leading to the face losing" ending is done way too often.
Post match, the heels worked over Natalya. Who makes the save? The crowd was chanting for Sasha Banks. Not her. It's Becky Lynch. I thought she has already lost to Charlotte enough. Anyway, Lynch ran to the ring, so Charlotte and Brooke left through the crowd.
Analysis: There's a women's tag team feud they can do. Lynch could get into the title picture again.
Dolph Ziggler was interviewed by Jojo. A clip aired of Baron Corbin punching Ziggler in the balls to win at Extreme Rules. Ziggler talked about tonight he has a chance to show everything he's learned while mentioning his career. He even mentioned the 1,004 holds of Jericho including "armbar" a couple of times. He's going to steal the show, he says.
(Commercial)
Baron Corbin was in the ring. As Ziggler entered, they showed a pic of him wrestling in college at Kent State.
Dolph Ziggler vs. Baron Corbin
Ziggler put on his amateur wrestling headgear along with his mouthpiece. Then Ziggler kicked him in the groin. The ref called for the bell.
Ziggler grabbed the microphone: "Dolph Ziggler has been disqualified. And the loser of this match is still Baron Corbin."
Match Result: Baron Corbin by disqualification
Post match, they replayed the kick to the groin that ended the match.
Analysis: No rating for it since it wasn't a real match. I like the idea of it just because it shows Ziggler won't put up with Corbin's shit and he wanted to send a message to him. Looks like more matches for them in this feud that will never end apparently.
Six man tag coming up.
(Commercial)
There was a shot of the Green Bay Packers Hall of Fame area in Green Bay.
Maryse did an introduction for her husband with The Miz. She was on camera, not in the arena. The Miz spoke in a video on the Facebook page as he talked about how they are set to start filming The Marine 5. He said he still has his IC Title and was holding it on camera. Miz said we'd hear from him every week.
Analysis: These WWE movies usually take about six weeks to film. That would put him back in action right around the time of the brand extension beginning in mid July. Also filming for this movie are Maryse, Naomi, Heath Slater, Bo Dallas and Curtis Axel.
They showed the heel trio of Kevin Owens, Chris Jericho and Alberto Del Rio arguing in the locker room. Del Rio has a new tattoo on the left side of his torso now. They argued about things heading into Money in the Bank. Del Rio bragged about winning Money in the Bank before while Jericho talked about inventing the match. Then Jericho told them they had to work together in this match.
Analysis: A few solid one liners in there, but was really just a way to show that three egomaniacs are ready for the match. I like seeing three true heels together. Not enough good heels in WWE today.
(Commercial)
This week on Smackdown it's Becky Lynch vs. Charlotte non-title. Also, we'll hear from The Club about what they did to John Cena.
A graphic showed an image of the six guys in the Money in the Bank ladder match.
Analysis: Last week they said it was going to be seven guys in the match, but there's no indication of that in the graphic they just showed. Will there be a 7th guy? I assume so because the graphic on WWE.com suggests that there will be. I still think it might be Bray Wyatt. I'm not really sure when they'll even have a qualifying match or just save it for the PPV itself.
Introductions for the main event took place with Dean Ambrose, Cesaro and Sami Zayn for the faces. Then it was Del Rio, Owens and Jericho the scarf man up last.
Sami Zayn, Dean Ambrose & Cesaro vs. Kevin Owens, Alberto Del Rio & Chris Jericho
Del Rio with a suplex on Cesaro, but that momentum didn't last long. Cesaro nailed Del Rio with several uppercuts, then an uppercut for Owens and a dropkick on Jericho. Cesaro with upper cuts on Owens and Jericho on the floor. Del Rio came back with a kick to the ribs. Del Rio sent Cesaro to the floor. Del Rio with a double axehandle off the top rope on Cesaro. Del Rio with a backbreaker on Cesaro. Jericho was in there with Cesaro and he nailed a dropkick on Cesaro to prevent a tag. Fans chanted "stupid idiot" at Jericho because that's what he's been saying of late. Jericho freaked out about it. Del Rio got in there with a running enziguri for a two count. Cesaro hit a delayed vertical suplex on Del Rio and he tagged in Zayn.
Zayn was on fire going after Del Rio with a clothesline and a jumping side kick. Zayn knocked both Owens and Jericho off the apron. Zayn with a cross body block off the top rope on Del Rio for the two count. Owens pulled Del Rio out of the ring to save him. Ambrose hit a clothesline on Jericho to send him out of the ring. Zayn hit a somersault dive over the top to take out the three heels on the floor. Time for a break.
(Commercial)
Back from break, Owens was in control of Zayn with a running senton splash for two. Del Rio worked over Zayn in the corner. The announcers kept talking about all of these guys possibly winning Money in the Bank and then scenarios for each of these guys winning the match. Jericho tagged in leading to more "stupid idiot" chants. Jericho missed an attack after Zayn moved, so Zayn tried to tag out, but Jericho kept him grounded. Jericho missed a clothesline and Zayn came back with the Blue Thunder Bomb. The crowd was pretty excited.
Ambrose finally received the hot tag for his team. Ambrose with a running cross body on Jericho. Ambrose with a forearm leading to a bulldog gets two. Jericho fought out of a Dirty Deeds attempt and Jericho hit an enziguri kick. Jericho went for the Lionsault, Ambrose got the knees up, Ambrose clotheslined Jericho to the floor and Ambrose took him out with a suicide dive. Ambrose sent Owens into the barricade. Ambrose avoided a Jericho dropkick by sending Jericho into the top rope. Ambrose with the top rope flying elbow attack gets two as Del Rio broke it up. Jericho connected with the Codebreaker on Ambrose. Owens tagged himself in. Owens covered Ambrose for the two count. Jericho yelled at him about tagging himself in. Cesaro nailed Jericho with a forearm shot to the back that also knocked Owens out of the ring. Cesaro did the Cesaro Swing on Jericho. Del Rio broke that up with the Backstabber on Cesaro. Zayn with the Helluva Kick on Cesaro. Owens with a superkick on Zayn. Owens wanted the Popup Powerbomb, but Zayn avoided it and Ambrose nailed Dirty Deeds on Owens for the pinfall win after 18 minutes of action.
Winners by pinfall:Sami Zayn, Dean Ambrose & Cesaro
Analysis: ***1/2 That was a great match featuring six guys that are awesome performers especially in a six man tag match where they are given plenty of time. They are six of the best in-ring performers in the company, so it's nice to see them get nearly 20 minutes. Everybody was hitting signature spots towards the end and it built up to Ambrose getting that hot tag. It made sense for the faces to get the win to end the show on a high note. Nothing wrong with that.
The show ended with the three winners on the face side all looking at eachother as well as the Money in the Bank briefcase as the show came to a close.
Analysis: I'm not sure what my official pick is for the MITB match, but I'm leaning to Owens as first choice and then Ambrose. A lot of it depends on the seventh guy too. If it's somebody like Bray Wyatt then I might go with him. What if it's somebody like Finn Balor? What a way to elevate him right away. There are still plenty of ways it could go. For now my pick is Owens.
Three Stars of the Show
1. AJ Styles
2. John Cena
3. Dean Ambrose
The Scoreboard
4.5 out of 10
Last week: 7.5
2016 Average: 5.74
Last 5 Weeks: 7.5, 5, 6, 5, 5
2016 High: 9 (April 11)
2016 Low: 4 (Feb. 29/Mar. 21)
Final Thoughts
I'm giving it a 4.5 out of 10.
The first two hours were really bad, like 2 out of 10 bad. Thanks to the Cena/Styles segment and the main event I bumped it up to a 4.5 score. This scoring system isn't scientific, but it's just a gut feeling on my part.
This was a poor show with only two segments that really stood out: Styles turning on Cena and the main event tag match. The rest of it was pretty forgettable. I wouldn't be surprised if a lot of people fell asleep during the show leading up to the main event because there was a lot of boring stuff on here.
What was most frustrating was that they were so vague about anything regarding the brand extension. That was the biggest story of the last week yet they only mentioned it in the opening segment and provided absolutely no details about it. I realize that the Smackdown move is July 19, but can't you at least give us something new? They offered nothing.
If you missed the Reigns/Rollins segment did you really miss anything at all? Nope. There wasn't anything to it.
The Styles/Cena angle was great as I wrote when it happened. It was a total surprise to me and it absolutely worked as WWE wanted it to. Give them credit for doing a really good job of setting this up.
I liked the main event a lot. It was a formulaic tag match, but the formula works.
The crowd seemed disinterested for much of the night. I don't blame them because WWE offered up a poor show for them. They did get into the Styles/Cena segment, the main event segment and Enzo & Cass doing their big promo.
—
Want my NBA Finals pick? If not that's too bad. Cavs in six. The city of Cleveland is starving for a championship. The Warriors are great and they're the champs, but I think the Thunder showed you can overpower them. I also think the Cavs can keep up with their scoring and are playing at such a high level. I think they get it done this year.
Thanks for reading. Go Toronto Blue Jays.
John Canton – mrjohncanton@gmail.com
Twitter @johnreport