The John Report: The WWE Raw Deal 03/02/20 Review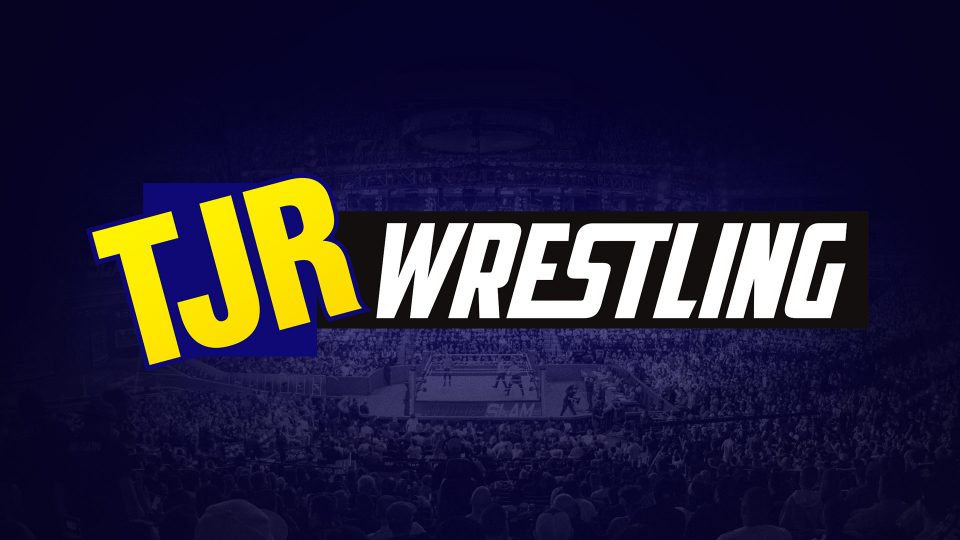 Welcome to another WWE Raw Deal review right here on TJRWrestling. This week's Raw is a follow up to last Thursday's Super Showdown event, which wasn't very good. The next major WWE pay-per-views are Elimination Chamber this Sunday, March 8th and then it's WrestleMania 36 on April 5th. The next month or so will be crucial to make the fans care more about this year's WrestleMania.
Several things have been advertised for Raw tonight:
* AJ Styles vs. Aleister Black
* Rey Mysterio & Humberto Carrillo vs. Andrade & Angel Garza
* Seth Rollins and Murphy defend the Raw Tag Team Titles against The Street Profits
* Shayna Baszler vs. Kairi Sane. It was Baszler vs. Asuka, but then WWE changed it to Sane after claiming Asuka had a wrist injury. The injury is likely just a work because WWE decided to change the match.
Plus, Brock Lesnar and Beth Phoenix will make appearances while Riddick Moss defends the 24/7 Title that still exists. Those four advertised matches are all pretty good, so I'm rolling into Raw with an optimistic outlook about things.
Live from Brooklyn, New York, this is the Raw Deal for episode #1397 of Monday Night Raw. Follow me on Twitter @johnreport. Please visit TJRWrestling.net daily for our regular updates on the wrestling business featuring WWE news coverage, insightful columns from our team along with reviews about wrestling's past and present. Thanks to Melo Man for the banner up top. Let's roll.
The Raw intro video "Legendary" aired to begin the show.
The pyro went off in Barclays Center in Brooklyn, which is one of WWE's favorite arenas. The announce team of Tom Phillips, Jerry "The King" Lawler and Byron Saxton welcomed us to the show by giving a rundown of what's coming up on Raw this week.
Let's Hear from Paul Heyman While Brock Lesnar Stands in the Ring
Brock Lesnar made his entrance with the WWE Title for the second straight Raw in a row. Lesnar was joined by his advocate Paul Heyman, who was in a suit. They entered the ring to mostly boos. Heyman did his usual introduction with the fans chanting along with it.
Heyman said it's their job to hype you on WrestleMania. Heyman claimed that this is the most stacked WrestleMania lineup in decades and he said that the main event of WrestleMania is a sham. Heyman said that "they" meaning the WWE office wants to sell you on Drew McIntyre…and the fans cheered Drew's name. Heyman said that McIntyre is a "hyped up fraud." The fans booed that claim. Heyman spoke about how Lesnar survived against 15 top WWE superstars and actually he massacred them until he was hit from behind in the testicles by Ricochet, which led to McIntyre knocking Lesnar over the top to eliminate him from the Royal Rumble match. The fans cheered that. Heyman said that like the Pavlovian Dogs he tells you that you are, you cheer this. Heyman said that they offer no excuses for what happened, but how does that tell you McIntyre can pin Lesnar, let alone at WrestleMania? Heyman said McIntyre can't tap out Lesnar either. Heyman claimed that it all it showed you is that McIntyre can take advantage of a situation while adding that the next time Lesnar lays his eyes on McIntyre, it's over like that. Heyman said that McIntyre is a "stupid, big bitch that's going to get squashed" and here comes McIntyre.
Drew McIntyre walked out in his wrestling attire as fans cheered the big man walking down to the ring to face off with Lesnar in the ring. Heyman left the ring before McIntyre got to the apron.
McIntyre went face to face with Lesnar in the ring as the fans cheered. McIntyre is a bit taller, but they are similar in height. Lesnar smiled at McIntyre, pointed at his title and he backed out of the ring. Lesnar pointed at the WrestleMania sign too. The fans booed Lesnar nearly leaving the ring, then Lesnar stepped towards him and McIntyre hit a Claymore Kick to Lesnar. Drew left while Brock was out on the mat. The fans popped big for that.
Lesnar was selling the kick like it knocked him out and he was really dazed by it. The fans chanted "you deserve it" at Lesnar. Lesnar slowly got out of the ring, the fans chanted the "na na na hey hey goodbye" song at Lesnar. Lesnar did a great job of selling the kick by taking his time walking up the aisle. When Lesnar reached the top of the stage, McIntyre hit him with another Claymore Kick. McIntyre held up the WWE Title. The fans chanted "one more time" and McIntyre hit Lesnar leading to a big pop again! That was great. Some fans chanted "holy shit" for it. McIntyre pointed at the giant WrestleMania sign as he stood over a fallen Lesnar. Brock stumbled around the stage trying to get up as they went to break.
Analysis: I thought this was excellent. It was simple in terms of what they did, but it was exactly should have done and needed to do to show that McIntyre is a credible opponent for Lesnar. The way Lesnar sold those kicks was terrific with him stumbling around the ring and then two more times on the stage. It makes McIntyre look like a badass because he could rock Lesnar like that. The way Drew has been built as the Royal Rumble winner, the guy that eliminated Brock from the Rumble match after Brock took out 15 guys (Ricochet helped too) and a guy that won't back down to Lesnar trying to eliminate him is exactly the kind of babyface the fans want to cheer for. Pro wrestling doesn't have to be complicated to work in terms of telling a story the right way. Drew and Brock were terrific in that opening segment.
(Commercial)
The Street Profits duo of Montez Ford and Angelo Dawkins made their entrance. They did their usual thing of walking through the crowd and then making their way into the ring. The fans were fired up.
Montez Ford said that tonight is now or never because they've been working for years to get this opportunity for the Raw Tag Team Titles. Ford said if Rollins and Murph the Smurf win then the chase is over. Dawkins said when the pressure is on, they're cooking. Ford said that they're going to get the one, two, three and "we want the smoke" ended it.
Seth Rollins and Murphy entered as the Raw Tag Team Champions. The AOP team of Akam and Rezar joined them for the start of the entrance, but they did not go to the ring. The teams were introduced, Rollins and Murphy tried an attack, but Street Profits sent them out of the ring. Ford tried a dive over the top on Rollins and Murphy, but they caught Ford and sent him into the barricade. The match is set to begin after a break.
(Commercial)
The match began during the break on a split-screen, but it wasn't shown here in Canada. Sportsnet 360 doesn't want to show us split-screen action.
Raw Tag Team Championships: Seth Rollins and Murphy vs. The Street Profits (Montez Ford and Angelo Dawkins)
Dawkins was getting isolated for a bit, Ford got the tag and hit a dive onto the champs. Ford went up top and hit a cross body block off the top onto both champs. Ford hit a standing moonsault on Rollins for a two count. Murphy got the tag leading to the Rollins Buckle Bomb into a kick in the back for Murphy for a two count because Dawkins made the save. Dawkins punched Rollins, then Murphy joined Rollins in sending Dawkins shoulder first into the ring post. Ford countered the Buckle Bomb attempt this time and Murphy kicked Rollins by accident. Ford sent Murphy out of the ring, Rollins with a rollup and Ford with an enziguri kick on Rollins. Ford went up top, but Rollins was back up and shoved Ford off the top. Rollins distracted the referee and signaled for Akam and Rezar to walk down to ringside. Akam and Rezar didn't do anything, but the referee Chad Patton ejected them from ringside. Kevin Owens went into the ring and hit a Stone Cold Stunner on Rollins. The referee never saw that. AOP chased Owens through the crowd. Dawkins with a running tackle on Murphy. Ford went up top and hit a Frog Splash on Rollins for the pinfall win to win the Raw Tag Team Titles after about 8 minutes. Huge pop for the title change.
Winners by pinfall AND NEW Raw Tag Team Champions: The Street Profits (Montez Ford and Angelo Dawkins)
Analysis: **3/4 It was a fun match with a memorable moment to end it because the popular Street Profits team are the new champions. The win wasn't clean due to Owens hitting the Stunner on Rollins, but I don't mind it at all because it furthers their storyline. It's also fine for the champs to lose here since they were short terms champions anyway as singles wrestlers. The Street Profits are an actual team that is very likable, so it's a good idea to get the titles on a popular duo like them. AOP didn't actually do anything to get ejected, but you can say the referee did it because he wanted to prevent something from happening. I thought it was well booked and it felt like a big moment.
The Street Profits celebrated with the titles and the fans were going wild for them. Congrats to Ford and Dawkins. I'm genuinely happy for them. They have worked hard to get here and it's well deserved.
Analysis: There's a bit more to this story too. WWE flew in Ford's wife Bianca Belair just to be there for Ford's title win. She did not appear on camera, but it's cool that they brought her there to celebrate with her husband.
(Commercial)
Seth Rollins and Murphy were shown walking backstage. Charly Caruso wanted their thoughts, so Rollins yelled about what happened. Rollins said that he and Murphy are going to get a rematch for the titles at Elimination Chamber on Sunday. Rollins said that Kevin Owens can choose the match, he can choose when it happens he claimed Owens will be crucified for what he did.
Analysis: I'm fine with the current WWE setup where rematches like this happen sometimes, but not all the time.
Ricochet entered for a match. He had some tape on his upper right leg around his hamstring.
24/7 Championship: Riddick Moss vs. Ricochet
Moss is a champion, yet he didn't even get a televised entrance. Moss hit a running shoulder tackle on Ricochet with Saxton saying that 22 days means that Moss has been the longest reigning 24/7 Champion. I guess that means the creative team has forgotten about this title. The fans chanted "who are you" at Moss. Ricochet with a running clothesline, then a leaping attack off the middle ropes, Moss caught him and dumped Ricochet over the top to the floor. They went to break two minutes into it.
(Commercial)
The match returned with Ricochet running the ropes leading to a forearm. Ricochet with a shoulder tackle, a rising kick to the face and a top rope attack failed because Moss moved. Moss with a back elbow, Ricochet with a jumping kick and a hurricanrana off the turnbuckle. Ricochet with a Standing Shooting Star Press for a two count. Ricochet with an enziguri kick to the head, then he wanted a superkick and Moss caught him and hit a slam. Moss with a neckbreaker for the pinfall win after eight minutes.
Winner by pinfall: Riddick Moss
Analysis: ** The match was okay with Moss using his power to beat the smaller Ricochet. I don't think Ricochet was the right guy to use in that spot since he just lost to Brock Lesnar in a WWE Title match last week, so having him lose again makes Ricochet look weak. They could have got somebody else for this. It's not like anybody cares about the 24/7 Title when fans were chanting "who are you" at the champion Moss.
AJ Styles was shown with his OC buddies backstage because Styles facing Aleister Black is next.
Analysis: That was a strong first hour of Raw. There were plenty of exciting moments and the fans have been into the action.
(Commercial)
This Friday on Smackdown, what will Bray Wyatt have to say to John Cena on an all new episode of the Firefly Fun House? That's what the commercial advertised.
Asuka was shown hyping up her buddy Kairi Sane ahead of her match later Raw. Asuka had her left wrist taped up since she is dealing with a wrist injury.
AJ Styles made his entrance with his OC buddies Luke Gallows and Karl Anderson.
A replay was shown from Super Showdown when The Undertaker showed up and gave Styles a Chokeslam to win the Tuwaiq Gauntlet match.
Styles said he is not in a good mood because he should be out there with a beautiful trophy, but he's not because somebody deprived him of that honor. The fans chanted "Undertaker" with Styles freaking out and telling the fans that he is phenomenal.
They showed a clip of actor Mark Wahlberg delivering a message to Styles. Wahlberg said he was watching with his kids and he told Styles to walk away from the situation with The Undertaker.
Styles ranted about getting advice from Marky Mark leading to "Marky Mark" chants. Styles said that he's not going to take Mark's stupid advice because he's on a collision course with The Undertaker. Styles said he wanted Undertaker to watch this match with Aleister Black and consider it a warning. Styles said that Undertaker is trying to hang on to a spotlight that is still his, but it's not his anymore because it belongs to the Phenomenal AJ Styles.
Analysis: Good promo by Styles. The "Marky Mark" chant was funny. This Undertaker angle will set up a WrestleMania match between Styles and Undertaker, but they haven't made it official yet.
Aleister Black entered followed by his slow walk to the ring. Black's walk is so slow that The Undertaker would be proud of him.
Styles said that Black will get his fight, but the contract said that Black had to get through the toughest man in the building, Karl Anderson.
Analysis: I would have preferred to just do Black vs. Styles, but this is a way to weaken Black before they get to that match.
Aleister Black vs. Karl Anderson (w/Luke Gallows and AJ Styles)
Black sent Anderson to the floor and a sliding kick to knock down Gallows on the floor. Black with a kick on Anderson to knock him down.
(Commercial)
Anderson was in control with a headlock, then an uppercut forearm and Black got some momentum with some punches as well as a sweep kick. Black with a running knee to the head followed by a moonsault off the middle ropes. Black with a Black Mass kick for the pinfall win after about six minutes.
Winner by pinfall: Aleister Black
Analysis: *1/2 It was an easy win for Black as expected in a match like this. We only got to see a few minutes due to the commercial. The Black Mass kick continues to look deadly.
Post match, Styles said that Black must beat Luke Gallows too in order to get to Styles. Gallows attacked Black outside the ring with some forearms and stuff to overpower Black.
Aleister Black vs. Luke Gallows (w/Karl Anderson and AJ Styles)
The match began with Black hitting some kicks, but then Gallows hit him with a kick to the chest. Gallows with a running splash on Black against the turnbuckle. Gallows worked over Black with some safe elbow strikes followed by a chinlock while Styles talked trash at Black. When Black broke free, he hit a knee to the ribs and Gallows dumped Black out of the ring.
(Commercial)
The match returned with Black making the comeback with a jumping knee, then kicks to the chest and Gallows worked over Black with punches. The referee John Cone made Gallows move back. Gallows kept on punching and kicking, so Cone disqualified Gallows. The match went about six minutes.
Winner by disqualification: Aleister Black
Analysis: * This was more of an angle than a match. It was just done to further weaken Black.
After the match, Gallows and Anderson attacked Black with kicks. G&A picked up Black and hit the Magic Killer double team move. Styles celebrated with his buddies. Black was stumbling to sell the beating and nodded his head to tell the referee that he was okay to start the match.
AJ Styles vs. Aleister Black (w/Luke Gallows and Karl Anderson)
Styles kicked Black into the turnbuckle followed by a leaping clothesline. Styles worked over Black with punches with Black going down selling it like he couldn't stand. Black with a kick, then another kick, but Styles was aggressive with a backbreaker. Styles with a snap brainbuster to put Black down again. Styles slowly went to the apron, Styles set up the forearm and then Styles did the springboard to the ropes followed by the Phenomenal Forearm on Black. Styles folded the arms like The Undertaker and pinned Black to win this match after about two minutes.
Winner by pinfall: AJ Styles
Analysis: * That was quick and obviously not the classic match that many of us were hoping for. The good thing is they didn't do much in their match so when we get Styles vs. Black again it should be more of a regular, longer match. I think it was important to make Styles look strong on this episode of Raw after he got beat by one Chokeslam from the Undertaker at Super Showdown. Black isn't hurt that much since he got beat up by three guys and still won two matches.
Post match, Styles celebrated the win with his OC buddies while Black was down selling the beating he took from the three OC guys.
Analysis: I think they'll set up Styles vs. Undertaker next week or the week after.
Ruby Riott was interviewed backstage by Charly Caruso. They showed the clip of Riott attacking Liv Morgan last month. Ruby Riott said that she'll strike when she wants. Riott said that she showed the WWE Universe that there are no friends inside the Elimination Chamber.
Liv Morgan made her entrance for her match. She is in the Elimination Chamber match as well.
(Commercial)
This Tuesday on WWE Backstage, joining hosts Renee Young and Booker T will be Jeff Hardy. Jeff should be back in action in a WWE ring soon.
Becky Lynch was shown backstage talking to some random guy in a suit and she had a really big yellow coat on.
Ruby Riott made her entrance. Congrats to Ruby Riott on winning the Riott Squad theme song in the Riott Squad divorce. Fitting since it's her name.
Liv Morgan vs. Ruby Riott
The referee for this match is the third former Riott Squad member Sarah Logan. Morgan with a running dropkick and then she grabbed an armbar. Riott took control with a hard kick in the ribs and a stomp to the back. Riott applied on an armbar for about a minute or so. Riott pounded on Morgan with punches and she was aggressive, so Logan made Riott back off. Morgan got a rollup for two. Riott hit a flatliner on Morgan and when Morgan kicked out, Riott bumped into referee Logan. Logan with a clothesline and Logan wasn't able to count right away, so Riott was mad about it. Riott shoved Logan, so Morgan got a rollup and Logan did a fast count to give Morgan the pinfall win after three minutes.
Winner by pinfall: Liv Morgan
Analysis: *1/2 It was a decent story with Riott getting pissed off with Logan and that ended up costing Riott the win. The loss doesn't hurt Riott since it was cheap due to the fast count. What I don't like is these women really hate eachother and want to fight, so they slap on weak-looking armbars. Throw punches or do something to make it look like more of a fight.
Post match, Riott got in Logan's face and Morgan hit a running knee on Riott. Logan took advantage of the opportunity to hit a running knee on Morgan. Logan stood tall while Riott and Morgan were down in the ring.
Analysis: That made sense with Logan standing in the tall by taking advantage of the situation with the This whole thing was fine for the five minutes they got to do it. Will any of them win at Elimination Chamber? Nope. It's going to be a win for Shayna Baszler in that match.
Randy Orton was shown standing in a darkened hallway because we'll see him later in the show.
(Commercial)
It was video package time. Randy Orton attacked Edge "two months ago" on Raw. That's true, but January 27 Raw to March 2 tonight is barely over one month. I guess it counts as two months ago, though. It was also five weeks ago if you want to put it that way. Anyway, this was a long video and it was really well done. They didn't show Orton beating up Matt Hardy two weeks in a row.
Still to come is Edge's wife Beth Phoenix for an update on Edge's health.
Shayna Baszler vs. Kairi Sane is next.
No Way Jose was shown walking down a hallway with his conga line. Erick Rowan was standing by with his cage. Jose asked if they can see what's in the cage. Rowan said for all of these weeks he's been waiting for a guy to ask him nicely. Rowan said he'll show them what's in the cage. Rowan reached in the cage and pulled out a huge spider – a tarantula. It was a robot or whatever. Everybody ran away screaming. Rowan put the spider back in the cage.
Analysis: There's the big reveal. Exciting? Not really. I made no prediction for this because I didn't care. A spider makes sense even when it's fake. It was a very big spider too.
(Commercial)
A replay aired from the opening segment with Drew McIntyre knocking Brock Lesnar on his ass three times with Claymore Kicks. The fans loved this and it worked perfectly.
Kairi Sane and Asuka entered for Sane's match while Asuka had white tape on her left wrist. They are the Women's Tag Team Champions that rarely defend the titles. Asuka said that Shayna Baszler is lucky tonight because she got injured. Kairi Sane said that she's got this. Asuka ranted in Japanese, then said Becky Lynch and WrestleMania.
Shayna Baszler entered for this match and it's her first time having a match on Raw.
Shayna Baszler vs. Kairi Sane (w/Asuka)
These two women have wrestled many times in their NXT days. Asuka distracted Baszler, so Sane slapped her hard in the face and tripped up Baszler. Sane taunted Baszler with some ass slapping (what a taunt!) and then Baszler got a hold of Sane. When Sane ran the ropes, Baszler dropped her with a spinebuster. Baszler stomped on the left leg of Sane, Asuka yelled at her tag team partner with some encouragement. Baszler wrenched on the left leg of Sane. Baszler whipped Sane gently into the turnbuckle followed by a kick to the leg. Sane left the ring to the floor near Asuka. When Sane went back in the ring, she kicked Basler back, but then Baszler wen to the apron and kicked Sane to knock her down. Baszler turned Sane over and stomped on the left heel of Sane. The announcers said Sane was hardly moving, then Sane moved and got a rollup for two. Baszler got a kick to the head for two. That's when Becky Lynch's music hit as the Raw Women's Champion arrived on the stage with her title. Baszler tossed Sane out of the ring leading to a break.
(Commercial)
Sane was in control with punches, but then Baszler punched her in the ribs. Lynch was on commentary as Sane hit a DDT. Lynch was wearing Lawler's crown and she had some giant sunglasses on. Lynch said she did everything better than everybody else. Sane caught a leg of Baszler and then hit a running neckbreaker. Baszler with a running forearm on Baszler against the turnbuckle. Sane went up top, so Baszler kicked the left foot of Sane. Baszler went up top and hit a gutwrench superplex on Sane for a two count. Sane hit a Spear to the ribs of Baszler. Sane went up top, she jumped off with the Insane Elbow, but Baszler got the feet up to block it. Baszler slapped on the Kirifuda Clutch submission on Sane and Sane tapped out to give Shayna the win. The match went 13 minutes.
Winner by submission: Shayna Baszler
Analysis: **1/4 The match was okay with Baszler getting the obvious win since it's her first Raw match and she's in the Chamber match while Sane is not. I think they could have had a shorter match with Baszler looking more dominant. I like how aggressive Baszler was by going after the left leg, but it didn't play into the finish since Baszler uses that sleeper finisher. They had much better matches when they were in NXT together.
Post match, Lynch held up the Raw Women's Championship in the air. Baszler grabbed Sane and slapped on the Kirifuda Clutch on Sane for a few more seconds. Lynch invited Baszler to come fight her, but the segment ended there.
Rey Mysterio and Humberto Carrillo were interviewed in the Gorilla Position by Sarah Schreiber. Mysterio put over Carrillo being a fighter, Carrillo spoke in Spanish and Mysterio said this will end when they want it to end.
Rey Mysterio made his entrance for the tag team match.
(Commercial)
The wrestlers all made their entrances. Angel Garza went into the crowd and went to an older lady, who kissed him on the cheek. This is Andrade's first match on Raw since the Wellness Policy Violation led to his 30 day suspension.
Angel Garza and Andrade (w/Zelina Vega) vs. Rey Mysterio and Humberto Carrillo
Carrillo sent Andrade out of the ring. Mysterio tried attacking Garza on the floor. The heel team of Garza and Andrade hit a double team back body drop on Carrillo. The heels sent Carrillo into the ropes, Carrillo with a kick, a headscissors and a springboard armdrag. Carrillo with a springboard headbutt on Andrade for a one count. Carrillo sent Garza into the ropes while pulling off his pants to reveal the tights. Mysterio with a headscissors on Garza to send him out of the ring. Carrillo with a twisting dive over the top on Andrade one the floor. The faces went back into the ring as the show went to break.
(Commercial)
The match returned with the heels Andrade trying to keep Carrillo from tagging out, Carrillo was sent to the apron and Garza tripped up Carrillo to send Humberto face first into the ring apron. Good selling by Carrillo. Garza ran the ropes followed by a kick to knock Carrillo off the apron. Garza slapped on the abdominal stretch on Carrillo, who hit a hip toss to counter. Carrillo with a jawbreaker to break free and then an enziguri kick on Garza. Mysterio got the tag against Andrade with Rey hitting a seated senton off the top. Mysterio with a headscissors on Andrade followed by a twisting DDT for a two count. Carrillo got the tag, Mysterio with a headscissors and Carrillo with a dropkick. Carrillo stood on top of the ring post, he jumped off the top to the floor, but Andrade moved and Carrillo hit the barricade. That led to a break about 12 minutes into this match.
(Commercial)
The match returned with Andrade and Carrillo down around ringside. Mysterio tagged in against Garza with Mysterio sending Garza into the ropes followed by the 619 kick, but Garza blocked it and hit Mysterio with a knee to the ribs for two. Vega was overacting at ringside looking mad about the nearfall. Mysterio kicked Garza away and hit the Canadian Destroyer off the ropes for a two count with Andrade making the save. That's a popular move. Andrade tagged in with a running back elbow strike on Mysterio. Andrade hit the rolling vertical suplex like Eddie Guerrero, he did two of them and Mysterio tagged Carrillo to bring Humberto into the match leading to a missile dropkick by Carrillo. Carrillo with a standing moonsault for two. Carrillo went up top, Andrade knocked him and Andrade connected with the double knees against the turnbuckle for two as Mysterio made the save. Mysterio with a headscissors that sent Garza to the ropes. Mysterio sent both guys to the ropes and Mysterio hid a double 619 kick on both heels. Mysterio with a diving headscissors off the apron on Garza on the floor. Carrillo went up top and hit a moonsault on Andrade for the pinfall win after 20 minutes.
Winners by pinfall: Rey Mysterio and Humberto Carrillo
Analysis: ***1/2 I thought it was a very good match that was by far the longest match on the show this week. Carrillo pinning Andrade likely sets up a US Title shot for Carrillo. Do I think Andrade was pinned because he was suspended for 30 days? Yes, I do. I'm not sure what the WrestleMania plan is for any of these guys, but maybe they'll be in the same match for the US Title or perhaps Andrade loses the title before that.
They showed WWE Hall of Famer Beth Phoenix walking backstage to give us an update on her Hall of Fame husband Edge.
(Commercial)
There were two matches announced for Elimination Chamber: The Street Profits defending the Raw Tag Team Titles against Seth Rollins and Murphy. Also, AJ Styles vs. Aleister Black in a No Disqualification Match. That should be outstanding. After the show, WWE also announced Andrade defending the US Title against Humberto Carrillo as well.
Let's Hear from Beth Phoenix
Beth Phoenix made her entrance wearing all black as she walked into the ring. Phoenix said she was there to give a medical update on her husband Edge. Before she could go further, here's Randy Orton with the interruption.
Randy Orton did a very slow walk out to the ring. Orton walked up to Phoenix, he wanted a hug and then he extended his hand. Phoenix asked him if he thought she would hug him or shake his hand after what he did to her husband. There were some fans chanting "RKO" because that's what they wanted to see. Orton sat on a turnbuckle.
Beth said she thought that she would see Randy here tonight and she said it's great because if anybody needs to hear this, it is Randy. Beth said she is there as a wife because she needs her husband and her children (Edge and Beth have two daughters) need their father. Beth wanted to say more, but Orton walked over to grab a microphone.
Orton said it is a certainty that after what he did to Edge, he believes Edge will never wrestle again. Orton said he owed her an explanation and he'll give her one. Orton started with a story saying back in October 1999, WWE had a live event in St. Louis where he lived. Orton said that his father Bob Orton Jr. took Randy to the event because Bob's son (that would be Randy) wanted to be in the business when he was 19 years old. Randy said at that point, he was just a fan. Randy listed names like Austin, Hunter, Michaels, Foley, Davey Boy Smith and said that Edge shook his dad Bob's hand. Randy said that Edge told his father he was one of the best bad guys in the business and Randy was beaming with pride. Bob said that he introduced Randy to Edge and he said that Edge told him "good luck, kid" while saying that one day maybe they could work together one day in that ring. Orton said that motivated him, then he went to becoming confident and moving on. Orton talked about how years later he was battling Edge for the Intercontinental Title and they stole the show every night. Orton said after that, they became Rated RKO and they became champions. Orton said that he made very poor life choices, then he dug a hole so deep and he should have been buried in it, but Edge pulled him out of that hole and he saved his life because there's more to life. Randy talked about how he got to help his sons and daughters in their life because Edge helped save his life. Orton said that what he did was he saved Edge's life. Orton said that it was nine years ago since Edge wrestled and then it was five weeks ago when Edge thought he was back for good, but Randy knew better. Randy said that somebody would attack Edge while claiming that he did it for Edge to be able to be with their daughters Lyric and Ruby. Orton said that he did it because he loved Edge, he loved Beth and he loved their two little girls.
Orton said that the sad truth is that everybody thinks it was his fault, but Beth knows it is not Randy's fault. Orton told Beth that it was her fault. Orton claimed Beth enabled Edge and he said that Edge is a junkie for the roar of the crowd with Beth doing nothing to stop it. Orton said that he did what he had to do so that Edge can be her husband and be a father to Lyric and Ruby. The fans were cheering, at least some of them were. Orton said he loved Lyric and Ruby while claiming that he loved them more than Beth ever could. Beth was sad, she was nearly crying and Orton said that "truth hits, don't it?" That led to Phoenix slapping Orton in the face. Orton ducked his head, then he stood back up and fans were chanting "RKO" as Orton looked at Beth. Orton called her a bitch, Beth kicked Orton in the ribs and Orton dropped Phoenix with a RKO. The crowd let out a big "OOOHHH" for it. Orton immediately walked out of the ring.
Analysis: I thought this was excellent with Randy delivering one of the best promos of his career. Since Orton attacked Edge, people wanted to know why he did it and he never really explained it until he was able to get face to face with Beth to explain himself. Then, as the evil being that he is, he delivered another message by hitting Edge's wife Beth with an RKO. It was exactly what most of us were expecting and most of the fans were chanting "RKO" because they knew it was coming. Apparently everybody knew it was coming except Beth Phoenix because babyfaces in pro wrestling are booked to be dumb people. Anyway, it's another personal attack from Randy to set up the Edge/Orton match at WrestleMania, so I'm good with all of it. This was really well done. If you look at it from a deeper storyline standpoint, Edge has the motivation to beat Orton at WrestleMania not just because Randy beat him up, but Randy hit Edge's wife with the RKO too. That's money right there. That ass kicking from Edge to Orton will be fun to watch at WrestleMania.
The announcers used SERIOUS VOICES~! to put over the seriousness of the situation. They criticized Orton for doing what he did.
There were several superstars like Natalya, Curt Hawkins, Zack Ryder, R-Truth and Rey Mysterio that went to the ring to check on Phoenix. Even Producer Shane Helms was there. There were also referees and dudes in black shirts that checked on her.
They showed more replays of Orton delivering the RKO to Phoenix. The announcers just ripped on Orton for being a jerk and then it's like…here are more replays! I get why it happens, but it's just funny how they do that.
Beth sat up in the ring while grabbing her neck with Natalya and others there to check on her. That was the end of the show about one minute after the top of the hour.
Analysis: Good job by Beth selling the move. The RKO is an easy bump to take and she did a bounce to land over on her back too. It looked devastating because it's a grown man doing it to an innocent, but the way that Beth sold it really helped too. Overall, I thought this whole presentation was done very well. I wasn't sure if it should be the main event angle at the start of the night, but at the end of the night, it was clearly the right way to end Raw this week.
Three Stars of the Show
Randy Orton
Brock Lesnar
Drew McIntyre
It's rare to give three stars to three guys not even in a match, but I thought they were the highlights of the show. The tag team match in the third hour was very good too.
The Scoreboard
7 out of 10
Last week: 6.5
2020 Average: 6.56
Last 5 Weeks: 6.5, 6.75, 5.5, 6.75, 7
Final Thoughts
This week's Raw gets a 7 out of 10.
I thought it was a very good Raw for the most part with the non-wrestling segments in the opening and the main event ending that were the highlights. I think Randy Orton's promo finally explaining his actions to Beth Phoenix was great and then the RKO was obvious, but it still had to be done to get more heat on Randy. When Edge comes back, there's even more motivation for revenge because he has to avenge his wife Beth too. It's simple storytelling that works really well when you don't rush it. That's why this has been so successful with Orton reminding us that when motivated, he can be one of the best heels in wrestling.
The matches on Raw this week were a little disappointing. I wanted to see more from Black/Styles, but they used that match to set up another match at Elimination Chamber. It was more of an angle than a match. The booking of Ricochet was very disappointing. The tag team match in that third hour with Rey and Carrillo getting the win over Andrade and Garza was the best match, but it wasn't anything that special. I think the in-ring moment of the night was the Street Profits winning the Raw Tag Team Titles even though it was a short match and it was cheap with Kevin Owens helping them. It still worked as a memorable moment that the fans loved.
The Drew McIntyre attack on Brock Lesnar was fantastic. As I wrote in the review, the key to that was the way Lesnar sold those Claymore Kicks as if it was the most painful move in the history of wrestling. They are really booking McIntyre perfectly as a credible babyface that can beat Lesnar, so now we have to see if it happens at WrestleMania. I hope it does. The Brooklyn crowd was good this week, so shout out to them too.
The next WWE pay-per-view is Elimination Chamber, which takes place this Sunday, March 8th in Philadelphia. Here's the lineup so far.
* Women's Elimination Chamber Match (Raw): Asuka vs. Natalya vs. Ruby Riott vs. Shayna Baszler vs. Sarah Logan vs. Liv Morgan – The winner will challenge Becky Lynch for the Raw Women's Championship at WrestleMania.
* No Disqualification Match: AJ Styles vs. Aleister Black
* Intercontinental Championship: Braun Strowman (c) vs. Shinsuke Nakamura, Cesaro and Sami Zayn
* Elimination Chamber Match for the Smackdown Tag Team Titles: The Miz and John Morrison (c) vs. The New Day (Kofi Kingston & Big E) vs. The Usos (Jimmy & Jey Uso) vs. Bobby Roode and Dolph Ziggler vs. Heavy Machinery (Otis & Tucker) vs. Lucha House Party (Kalisto, Gran Metalik & Lince Dorado – two of them)
* Raw Tag Team Championships: The Street Profits (c) vs. Seth Rollins and Murphy
* United States Championship: Andrade (c) vs. Humberto Carrillo
Looking ahead to WrestleMania 36 on April 5th in Tampa Bay, here's the lineup so far:
* Universal Championship: Goldberg (c) vs. Roman Reigns
* WWE Championship: Brock Lesnar (c) vs. Drew McIntyre
* John Cena vs. "The Fiend" Bray Wyatt
*NXT Women's Championship: Rhea Ripley (c) vs. Charlotte Flair
We also know that Becky Lynch will defend the Raw Women's Title against the Elimination Chamber match winner. That's likely going to be Shayna Baszler. Edge vs. Randy Orton is another obvious match and so is AJ Styles vs. The Undertaker. There are expected to be about 16 matches on the WrestleMania card. For now, I just listed the official ones above.
—
You can contact me using any of the methods below. Go reigning and defending NBA Champion Toronto Raptors and Toronto Maple Leafs.
Thanks for reading.
John Canton
Email: mrjohncanton@gmail.com
Twitter: @johnreport
Personal Facebook and TJRWrestling on Facebook