The John Report: The WWE Raw Deal 02/08/16 (Thank You Daniel Bryan)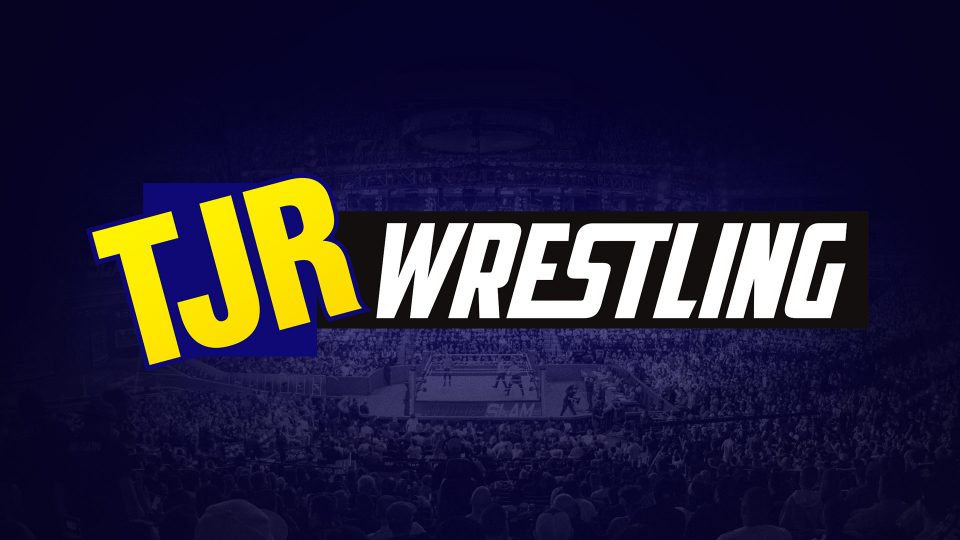 Live from Seattle, Washington this is the Raw Deal for episode #1185. Follow me on Twitter @johnreport.
This is going up several days late because of a death in my family this week. I'll explain more at the bottom of this post.
Since I know this show is 3 hours and 30 minutes long I'm going to cut back on some play by play details. It's too damn long.
The show begins with a video package about Daniel Bryan, who is retiring. I'm already sad just watching that. The Raw intro video aired.
Contract Signing For WWE Fastlane Main Event
Stephanie McMahon was in the ring with a table for a contract signing. She tried to talk about the Fastlane main event, but the crowd chanted "Daniel Bryan" at her. She said that the people in Seattle are confused because the winner of Fastlane's main event will face Triple H, not Daniel Bryan. Way to no sell the chants. She mentioned the match is Brock Lesnar vs. Roman Reigns vs. Dean Ambrose as we know.
The Intercontinental Champion Dean Ambrose is the first man out. He wondered if they can get the contract signing over with because he's got a problem with Lesnar. Stephanie told him there will be no physicality and she makes the introductions, but there is the music of Roman Reigns.
Reigns entered the ring through the crowd. He wondered what the hold up is and then mentioned that Ambrose wants to punch Lesnar in the face. She pointed out that whenever Ambrose has a moment, Reigns steals the spotlight. She did a big introduction for Brock Lesnar.
Lesnar entered along with his advocate Paul Heyman. I think Lesnar got the biggest ovation of the three. A sign in the crowd says "Brock Lesnar is the mayor of Seafood City." I know Seattle likes their seafood.
When Heyman tried to do his intro, Stephanie cut off Heyman by telling him that everybody knows who he is. Ambrose signed the contract first. Reigns signed the contract next and then Lesnar did. Stephanie left the ring.
There was a staredown from all three guys. Heyman suggested that Ambrose asks Reigns the difference between a beatdown from The Authority and an authoritative beatdown from Lesnar. Fans chanted "Suplex" City" as Lesnar smiled at them. Ambrose got in Lesnar's face. Lesnar shoved Ambrose into Reigns and then slammed the table against Reigns against the ropes. Lesnar hit a F5 on Ambrose to lay him out. Lesnar left the ring with fans chanting "YES" for that. Triple H entered with the WWE Title on the ramp. Lesnar stared at him. That ended the opening segment.
Analysis: That was a strong opening segment. It's better than the typical 15-minute promo where they just set up a match. Yes, I'm sick of contract signings just like everybody is. I just thought this did a good job in terms of putting over the idea that Ambrose really wants to get his hands on Lesnar and won't back down. All three guys are faces, yet they are doing a good job of building up a storyline where Ambrose isn't afraid of Lesnar even though he probably should be.
The announce team of Michael Cole, John Bradshaw Layfield and Byron Saxton welcomed us to the show. They showed Bryan's tweet from earlier on Monday about his retirement. They showed an Instagram post from his wife Brie Bella, a tweet from Sami Zayn and Roman Reigns as well. Later on Raw we'll hear from Daniel Bryan.
(Commercial)
Replay of Lesnar cleaning house in the previous segment.
Ambrose and Reigns were walking backstage. Ambrose told Reigns that before this night is over, he's going to get Lesnar.
Kevin Owens vs. Dolph Ziggler
This is a rematch of last week when Ziggler won. They've had several matches in the last few months. Owens had control early with a clothesline followed by a cannonball splash. After Owens nailed Ziggler with a forearm, he told Cole to shut up. Thanks Kevin. More offense from Owens while also trash talking the announcers. Ziggler applied the sleeper. Owens broke it by going to the floor, so both guys were on the floor and it's time for a break.
(Commercial)
Back from break, Owens was still in control with a senton splash for two. Ziggler started his comeback with a boot to the face, clotheslines, corner splash, swinging neckbreaker and an elbow drop. Owens fought out of a DDT to hit a superkick for two. Owens got a rollup with tights, but Ziggler kicked out. Ziggler nailed a DDT to create some space. Owens was on the apron with his torso against the ropes, so Ziggler gave him a Fameasser on the floor. That was a really good spot. Back in the ring, Owens missed a cannonball splash in the corner, Ziggler covered him by using his upper body against Owens' legs and Ziggler put his feet on the middle ropes. That was enough for the win since the ref didn't see it.
Winner by pinfall: Dolph Ziggler
Post match, Owens was freaking out about the loss. JBL was complaining about how the referee blew the call.
Analysis: *** A very good match like usual from them. They have had a lot of matches and usually it goes longer than ten minutes like this one did. You can always count on them to deliver a solid match when they get that much time. Ziggler won last week, so I'm a little surprised that Ziggler won again. I guess they're building to a blowoff match at Fastlane that Owens should probably win. They really need to establish Owens as a top heel. I know they probably don't think the losses hurt him, but they do. Get him some wins soon.
Later on Raw it's a Tables Match with The New Day against The Usos. Also Miz TV has Chris Jericho as the guest. Cole noted that Seattle is 108 miles from the hometown of Daniel Bryan in Aberdeen, Washington.
Daniel Bryan Flashback video: He won the US Title from The Miz at Night of Champions 2010. That was a pretty good match. I remember him having an awesome PPV match against Ziggler for the US Title as well.
(Commercial)
The Usos were in the locker room getting ready. The Dudleys showed up with Bubba calling Jey "Jimmy" and then Jimmy noted people get them confused all the time. D-Von had the joke saying people get them (The Dudleys) confused all the time as well. The crowd laughed a bit. They Dudleys said they deserve a Tables match with The New Day. The Usos said they respect them, but it's their match. Bubba suggested The Usos and The Dudleys against New Day in a Tables Match. The Usos said that's cool if they get it approved.
Analysis: This could be the start of building the Dudleys back up as tag title contenders. This April will be 20 years since they started teaming together, so I think it would be a good story to have them win the Tag Titles for the 10th time this year.
They aired a 30 second video about Ryback. He's against Bray Wyatt later.
The Divas Champion Charlotte entered with Ric Flair. She defends the Divas Title against Brie Bella at Fastlane. That should be an easy win for Charlotte.
(Commercial)
New TJRWrestling Shirts Available Now! We have released our first ever TJRWrestling shirts at Prowrestlingtees.com/tjrwrestling so if you want to support our site or this column (there's a Raw Deal shirt too!), go get a shirt now! Use that PWT link to check it out to see what's available. They are only $19.99 and they ship worldwide. Get a new shirt now!
Charlotte (w/Ric Flair) vs. Alicia Fox
The Divas Title is not on the line. No Brie at ringside since she's with Daniel Bryan. This is a rematch from Smackdown. Fox gained early control with a Northern Lights Suplex, but Charlotte came back with a neckbreaker off the ropes for two. Charlotte was mocking some fans for chanting for Fox. Really slow pace to this match with Charlotte grounding Fox. Running kick by Fox, then a dropkick, backbreaker by Fox and she got a two count. Charlotte came back with a Spear. It didn't look great. Charlotte applied the Figure Eight submission for the win after about five minutes.
Winner by submission: Charlotte
Post match, Flair celebrated the win for his daughter.
Analysis: *1/4 A clean win to put over the Divas Champion. That's better than having a champion lose a non-title match. It was pretty similar to their Smackdown match last week.
The Miz checked on his teeth in a mirror and he's up next.
(Commercial)
The Tables Match is official: The Dudleys and The Usos against The New Day with a partner of their choosing.
Miz TV with Chris Jericho as the guest
The Miz was in the ring in his black body scarf gear. He has a hot wife at least. He said usually Miz TV is a place where everyone can and should feel awesome. Last week it didn't happen when his guest was AJ Styles. They showed a video of Styles attacking Miz. That led to Miz ranting about what he did for the career of Daniel Bryan, but then he was cut off by Chris Jericho's pyro.
Jericho made his way down to the ring in his expensive jacket and pants. No scarf? He means business. Jericho said Miz forgot to get to his name and didn't say anything entertaining. Jericho told him: "PLEASE SHUT THE HELL UP!" He realized that they don't want to see Miz TV – they want to see a Highlight Reel. The ring crew changed the carpet in the ring and the Jeritron screen came down.
The Highlight Reel with The Miz as the guest…we think
"Welcome to Raw is Jericho" said Jericho as a Highlight Reel began. Jericho said that his guest was Miz and the Miz said that this isn't right. Jericho asked for his potted plant in the ring. They put it on a stool. The plant received a cheer.
Jericho mentioned that Miz suffered two losses on Smackdown: He lost to Styles in a match and Miz also lost some teeth. They showed when Styles nailed a spinning back fist and Miz lost some teeth. Fans chanted "You Look Stupid" at Miz. He said he can't look stupid because he's not Sheamus. Miz asked the fans how much this costs and said the teeth cost $10,000 each. He claims that he had a meeting with Steven Spielberg, so then he thanked his dentists. Jericho said he can't stop thinking about The Chipmunks and their famous song "All I want for Christmas is my two front teeth." Miz asked people if they thought it was funny and the fans chanted "yes" at him. Miz said he can be louder than everybody there. Miz asked them to roll a clip of Styles beating Jericho on Raw two weeks ago.
The Miz said that Styles may have been a big fish in a small pond (hey TNA), but that guy beat Jericho in his debut match on Raw. Jericho said that he hasn't stopped thinking about it for two weeks as the crowd chanted "AJ Styles" for a bit. Jericho said that we know Styles is good, but is he great and does he have what it takes to beat Jericho again? Jericho noted we'll find out on Smackdown because their match is set for that show. Jericho reminded us that he's the best in the world at what he does.
AJ Styles showed up at the top of the ramp. The Miz attacked Jericho from behind. Styles went after Miz. Styles whipped Miz across the ring and Jericho clotheslined Miz. Styles and Jericho sent Miz over the top to the floor.
Styles and Jericho exchanged punches in the ring. Miz yanked Jericho out of the ring, so Jericho tossed Miz over the announce table. Jericho didn't go back in the ring, so that was the end of the segment. The fans were booing Jericho for not brawling with Styles again.
Analysis: That was a really good segment. The Miz was especially great in that exchange. As I wrote in my Smackdown review last week, they booked him to look strong in that match with Styles and he reminded us how good he can by. He showed us again in that segment. I'm looking forward to Styles vs. Jericho II on Smackdown. It's nice to see WWE set up a Smackdown match a whole week in advance and then continue to build it on Raw as well. That's something they need to do more often.
Replay of Lesnar and Ambrose from earlier. Ambrose was shown pacing backstage.
Daniel Bryan Flashback video: They showed Bryan winning the Money in the Bank briefcase on the Smackdown brand in 2011. I remember being shocked by it, but also happy. He noted in his book that it was going to be Cody Rhodes or Wade Barrett until the plan changed since they were heels and a heel Del Rio won on the Raw brand. Bryan didn't find out until that day.
(Commercial)
The Wyatt Family made their entrance. They showed clips of then destroying Kane and Big Show in the last couple of weeks. Ryback made his entrance. He's wearing the Goldberg-like trunks that he debuted on Smackdown last week although it does say "Big Guy" on the back so they aren't just black trunks.
Ryback vs. Bray Wyatt (w/Braun Strowman, Erick Rowan & Luke Harper)
Ryback with a clothesline, shoulder tackle and power slam for two early on. Ryback went up top, was distracted by the Wyatt Family on the floor and Wyatt nailed a clothesline. Some obnoxious fan was yelling "show your face" at the Wyatt Family guys at ringside. Time for a break.
(Commercial)
Wyatt was in control briefly, but then he missed a corner charge. Ryback with two running high knees in the corner. Ryback with a running cross body and then a Spinebuster gets two. Ryback went for the clothesline, but Wyatt grabbed him and hit the Sister Abigail for the win. It went seven minutes.
Winner by pinfall: Bray Wyatt
Analysis: ** A short match to put over Wyatt and his buddies. They didn't interfere in the match, but they provided enough of a distraction that Ryback was unable to capitalize on his opportunities. Give Ryback credit for trying some different offensive moves too. Wyatt just stopped him short and got the win.
Post match, The Wyatt Family attacked Ryback with Rowan nailed a Full Nelson Bomb slam. Harper connected with a Discus clothesline. Strowman dumped Ryback out of the ring, whipped him into the apron and then into the stairs. Wyatt nailed Sister Abigail on Ryback on the floor. Wyatt did one of his promos on the floor where he said people should pray for mercy even though it's mercy you never will see.
Analysis: Another attack by the Wyatt Family. I'm guessing that this leads to a 3 on 3 tag at Fastlane with three Wyatt Family guys against Kane, Big Show & Ryback. Not a sure thing, but makes sense based on what they've done of late. Don't forget about the Wyatt Family costing Lesnar in the Fastlane main event because that's probably going to happen.
Daniel Bryan Flashback video: A video package aired about the Team Hell No duo comprised of Bryan and Kane. They showed all of the great skits they did like Anger Management, winning the tag titles and other wacky stuff. That was a crucial point in Bryan's career because he was still a heel when it started, but he was gaining some steam and then teaming with Kane really propelled him forward as a face. The fact that they got over a comedy gimmick so well shows how talented they were as a duo. It was a huge part of Bryan's rise.
(Commercial)
They showed tweets of support for Bryan from Vince McMahon, Paige, Daniel Bryan and The Ultimate Warrior's family.
The New Day trio were shown checking out a table with Big E singing while Kofi Kingston and Xavier Woods was measuring the table. Renee Young showed up to interview them. She wondered if they have found a partner. Big E said they will choose a partner. Kingston said they are like the Denver Broncos because they are champions and everybody loves them. Big E went back to singing "working on a table."
Analysis: They are the best although I prefer Trish Stratus' table talk promos from Raw in April 2000 – go check them out on WWE Network.
Ambrose was shown pacing around backstage. He's been in the same spot for 20 minutes? Reigns showed up to warn him. Ambrose told Reigns he didn't need his help and said tonight Lesnar is his. Reigns said okay.
Titus O'Neil entered for a match.
(Commercial)
The Social Outcasts entered. Heath Slater said they are taking Raw viral. Adam Rose said that the Florida Gator (O'Neil) will lose to the Radical Mongoose. Curtis Axel told Rose that the Radical Mongoose is a terrible name. Bo Dallas talked about how they are his three best friends while O'Neil will find out that best friends make best trends. Then Slater said they were "Now Trending #SocialOutcasts" because that's the catchphrase.
Analysis: At least they are trying.
Titus O'Neil vs. Adam Rose (w/Bo Dallas, Heath Slater & Curtis Axel)
Rose slapped O'Neil, so O'Neil tossed him across the ring. Rose got some offense in by working on the legs of O'Neil. That didn't last long because O'Neil got a shoulder tackle to knock down Rose followed by some backbreakers. Rose's buddies yanked him out of the ring. O'Neil cleared them out of the way. When he rolled Rose back in, Slater distracted, O'Neil knocked him off the ropes and Rose got the dreaded ROLLUP OF DEATH~! to win after about three minutes.
Winner by pinfall: Adam Rose
Post match, O'Neil clotheslined Rose out of the ring. JBL said that O'Neil got "Mongoose'd" there since that's the nickname they are pushing for Rose.
Analysis: * A short match to put over the numbers advantage of The Social Outcasts. At least they can win a match instead of losing all the time. Is there some rule that there has to be at least one match on Raw where somebody wins with the ROLLUP OF DEATH~!? It feels like it's a rule.
(SIDE NOTE: Later that night, O'Neil grabbed Vince McMahon during the Daniel Bryan celebration and was suspended for 90 days and then reduced to 60 days. I think that's pretty ridiculous because he meant no harm by it, but it's a lesson that you should never touch the boss.)
Dean Ambrose was shown walking backstage for an in-ring segment.
Daniel Bryan Flashback video: The showed the first time Bryan won the WWE Title (he had already been World Champion) at SummerSlam 2013 when he beat John Cena. That was when Cena was dealing with a torn biceps that needed surgery, so that's why he did the clean job. Bryan lost the WWE Title immediately after when Triple H and Orton turned on him.
(Commercial)
A video was shown featuring African American wrestlers for Black History Month. Big reactions for the Junkyard Dog and Ron Simmons.
Dean Ambrose Calls Out Brock Lesnar
Ambrose went to the ring calling out Lesnar. He suggested Lesnar should come down to the ring to try to beat him up again. Then he started the trash talk by suggesting that maybe Triple H was right last week when he said Suplex City was going soft. "Brock Lesnar has gone soft – that sounds like a personal problem. What's a matter Brock? Can't get it up for the big fight?" Still no Lesnar. He said he knew Heyman was his advocate, but he didn't know he was required to hold his balls. Here comes Lesnar.
Lesnar's music hit and he walked out with Heyman. Ambrose went after Lesnar outside the ring, but Lesnar drove him into the side of the ring. Lesnar tossed Ambrose into the barricade at ringside. Back in the ring, Lesnar nailed Ambrose with a clothesline and then another clothesline put Ambrose down again. Lesnar hit a F5. He left. When Lesnar turned back to look at Ambrose, he noticed that Ambrose was still moving. Ambrose begged Lesnar to come back to the ring. The crowd was cheering. Lesnar went back in the ring.
Roman Reigns showed up by the entrance ramp. It's rare to see him not walking in through the crowd, but I think he should ditch that crowd entrance anyway. Reigns walked down towards the ring as Ambrose snuck up behind Lesnar and nailed him with a punch to the balls. Welcome to Low Blow City, Lesnar. Ambrose limped his way out of the ring to get away while Brock was selling that ball shot.
Analysis: That was a lot of fun. A feud between Ambrose and Lesnar would be amazing. It's only been three weeks of them interacting and I've enjoyed it so much. I hope that they have a WrestleMania match, but it's probably not happening since Lesnar is likely going to be paired with Wyatt. That visual of Ambrose signalling Lesnar to come back for more was awesome. They could have an awesome feud with Ambrose as the face that won't quit against Lesnar as the bully heel, but it seems like Lesnar will be locked in as a face too. Ambrose was spectacular in both segments he was in.
Eight man tag team tables match still to come.
(Commercial)
They showed replays of the Lesnar/Ambrose segment from earlier.
Lucha Dragons vs. Rusev & Alberto Del Rio (w/King Barrett)
The story here is Kalisto is the US Champion, Del Rio faces him at Fastlane and here's a match to build that. Sin Cara's back in action after a shoulder injury. The heels worked over Sin Cara for a few minutes. Fans chanted about how they wanted Lana, but no sign of her again. Nice German Suplex by Del Rio on Sin Cara for two. Sin Cara countered a Rusev suplex with a DDT of his own. Kalisto got the hot tag against Del Rio. Sin Cara with a corkscrew cross body block and a headscissors takedown. Rusev broke up the pin, so Sin Cara took him out with a suicide dive. Del Rio broke free of Salida del Sol and Barrett caused a distraction, which led to an enziguri kick by Del Rio. Del Rio set him up on the turnbuckle, then jumped off the top with a double foot stomp and that's enough for the win for the League of Nations. It went about six minutes.
Winners by pinfall: Rusev & Alberto Del Rio
Analysis: ** The match was pretty standard with the heels working over Sin Cara for the majority of it, Kalisto getting the hot tag and then the numbers game again working in favor of the heels. Del Rio pinning Kalisto gives him some momentum going into their match at Fastlane in a couple of weeks. I don't think Del Rio will win the title back. Keep it on Kalisto.
There was an "Earlier Today" video with R-Truth checking out the Jimi Hendrix museum. Goldust was dressed up like Hendrix. He was singing some Hendrix tunes. Goldust told Truth he wanted to show him what he was capable of as a tag team partner. Goldust broke the guitar against a wall. Security came in to take Goldust away.
Analysis: They have been building this for three weeks. It's getting a little too silly at this point, but I'm okay with it.
The lovely Sasha Banks made her way to ringside.
Daniel Bryan Flashback video: There was a video of the "Occupy Raw" segment from Raw in March 2014. That was one of the most magical segments of Bryan's rise because of how different it was from everything we typically see in a wrestling show. It fit his character, it worked with Triple H & Stephanie's characters doing a fantastic job of being villains and it's one of those things we'll never forget about his main event run.
(Commercial)
Banks was on commentary. She's wearing some Bayley wristbands. It was announced that Banks and Lynch (Team Hair Dye?) will team up against Tamina and Naomi at Fastlane.
Tamina (w/Naomi) vs. Becky Lynch
Lynch got some offense in, Naomi was on the apron to distract and Tamina nailed a clothesline. There was a cheap shot punch by Naomi without the ref seeing it as well. Back elbow by Tamina followed by a chinlock. Headbutt by Tamina and then she yelled at Banks, so Banks got up to yell at her. Naomi nailed Banks with a forearm shot and then whipped her hard into the stairs. Lynch hit a jumping kick on Tamina. Lynch went out of the ring to nail a Lass Plex on Naomi. Lynch went back in the ring and walked right into a superkick by Tamina, which led to the pinfall win for Tamina after four minutes.
Winner by pinfall: Tamina
Analysis: * An okay match that was short. I'm not sure when the last time Tamina won a singles match on Raw. The goal is to make it seem like Lynch and Banks can't work together against a cohesive unit. It's all about building up Banks more as a face, so doing that tag at Fastlane is fine with me. The Banks/Lynch team should win that match while the two of them go on to face Charlotte in a triple threat match at WrestleMania.
The New Day were backstage doing a pep talk to somebody. Big E called him a ladies man. Then they wanted him to put on a unicorn headband. It was Mark Henry. Henry blew on the trombone a bit even though Woods didn't want him to. Then Big E encouraged him to dance with them, so Henry did some dancing too.
Analysis: I remember when New Day first formed in late 2014 there were rumors of Henry being part of the group because people thought it would be like a Nation of Domination group. I'm glad it didn't happen that way. Obviously Henry wouldn't have fit in with the way New Day has been booked. We'll see how this works out.
(Commercial)
More comments from people in WWE about Daniel Bryan with Nikki Bella commenting about Bryan helping him, Kevin Owens sharing a message about how nice Bryan was to him, Natalya showing a picture of Bryan with her husband Tyson Kidd from early in their careers and John Cena saying some kind words on Twitter as well.
This week on Smackdown it's AJ Styles vs. Chris Jericho, which was set up last week. That should be great.
Tables Match: The New Day & Mark Henry vs. The Usos & The Dudley Boyz
The four faces worked together to team up on Henry with The Usos nailing double dropkicks to knock him out of the ring. The Usos hit dives over the top rope to take out the three New Day guys.
(Commercial)
After the break, the heels were in control with Henry hitting the World's Strongest Slam on Jey and then a clothesline on Bubba. All three New Day guys were ordering Henry around. He yelled at them saying nobody tells him what to do. Henry walked out of the ring and up the ramp to quit on the match. The faces came back with double Whassup Drop spots with the Dudleys and Usos each doing it. "Get the Tables" time. Loud "Tables" chant from the crowd. Big E with a belly to belly on Bubba, but then the Usos nailed a double superkick on Big E. Double superkick on Kingston by the Usos. Woods jumped into the ring and the Usos nailed a double superkick on him too. Jey went up top, but Big E shoved him off. The Dudleys came back in the ring, and gave Big E the 3D through the table for the win after 8 minutes.
Winners:The Usos & The Dudley Boyz
Analysis: **1/4 A solid tables match although a little short at only eight minutes with about five minutes of it actually shown. It was hard to get that into it early, but they set up the finish well.
Post match, Jey was grabbing his left knee – he was just selling. Bubba was yelling at The New Day asking them if they wanted more. Then Bubba attacked Jimmy from behind with a forearm shot. Clothesline by D-Von on Jey. Then they nailed a 3D putting Jimmy through the table. The fans were actually cheering it a bit with some of them chanting ECW as well. Then they set up another table in the ring leading to Bubba Ray hitting a Powerbomb on Jey through the table. Bubba was shouting at Jey: "Do you know who we are? We're the Dudley Boyz – the baddest team on the planet."
Analysis: Good segment. That heel turn wasn't something that I expected, but I'm cool with it because I think the Dudleys can thrive in any role. Plus, Bubba is amazing as a heel promo guy as we've seen in his WWE/ECW and also in TNA where he was a top guy there as Bully Ray. There are already a bunch of face teams in the company and there was a need for more heel teams, so long term this could be good. I hope this doesn't mean that The New Day are turning face soon because they're so enjoyable as a heel group.
A video package aired about Daniel Bryan's career. It showed his journey in WWE from when he started in 2010 as part of NXT all the way up to his biggest triumph ever in the main event of WrestleMania 30. So many great moments took place in those five years of his career. I wish his run in WWE was longer, but sadly it has come to an end. The video was awesome as usual.
Up next is Daniel Bryan addressing the WWE Universe.
(Commercial)
They showed graphics of Daniel Bryan's retirement making headlines on major publications around the world and the internet.
Daniel Bryan Announces His Retirement
The great Daniel Bryan made his entrance to a huge ovation and an arena full of "YES" chants. He cut his hair short and trimmed his beard down to a more normal size compared to what we were used to. He looked very emotional as he made his way to the ring.
The ovation from the crowd lasted for several minutes. You could see on his face how much he genuinely enjoyed it. He stood in the ring with his eyes closed soaking it all in as the crowd chanted "Daniel Bryan" in support of him. They kept on going as he opened his eyes and let out a big smile on his face in appreciation for the love he received for them.
Bryan said that he was able to close his eyes and feel that in a way that he has never gotten to feel it before. He noted that he would never forget that experience while they showed a woman holding back tears in the crowd. He said it was time to address the giant elephant in the room – fans chanted "no" for that. He mentioned how he didn't want to shave his beard, but he wanted to cut his hair, so he had to do it. Bryan said he cut his hair for an organization called Wigs for Kids as they showed a kid crying in the crowd. He said Wigs for Kids makes wigs for kids that have had cancer and don't charge the family at all for that. If there's anything worthwhile that he says tonight – that's it right there.
Analysis: That's a great cause. Go visit Wigsforkids.org for more info.
Bryan said he didn't want to do this even though he knows the fans don't want him to do it. He said he has wrestled since he was 18 years old and within the five months of his wrestling career he already had three concussions. For years after that, he would get them here and there. Then you get to the point where you've been wrestling for 16 years and it ends up being a lot of concussions. He said it gets to a point where they tell you that you can't wrestle anymore. For a long time he fought that because he had EEG's, brain MRIs and neuro psychological evaluations with all of them saying he was fine. He trained to wrestle again and would come back if WWE needed him because he's loved this in a way that he has never loved anything else. You could tell he was fighting back tears. Fans chanted "Thank You Daniel" for him. He noted that a week and a half ago he took a test that said maybe his brain wasn't as okay as he thought it was. He said he had a family to think about, he wants to start having kids soon with his wife and the crowd chanted "yes" for that. He joked: "That's what Brie says all the time!" He was laughing. That's the guy we love. He knows how to deliver a joke and make it work. Some fans chanted "holy shit" and then more of them went with "that's what she said" as the chant.
Then he delivered the big line: "It is with a heavy heart and the utmost sadness that I officially announce my retirement."
Bryan said that when he woke up that morning he felt nothing but gratitude because he got to do what he loves for nearly 16 years. He wanted to tell us a few of the things that he loves. He said that he loves the NFL's Seattle Seahawks to pop the local fans, but it is true because he's from the area. He said that he loves that weird sound right before his music hits, he hears the crowd before he comes out there and it brings joy to his heart every single time. He loves hitting the ropes and diving right here (under the top rope/above the middle rope) because it makes him feel like Superman as well as the reaction to that spot makes him feel like Superman. Bryan noted that he's wrestled in the parking lots of gas stations and he's wrestled in front of 70,000 people in New Orleans. He got to meet the most amazing people on the planet such as the smartest man he knows – Kane. He also talked about how William Regal has been his mentor and friend for over 16 years. He's gotten to meet children that are stronger than anybody like Connor. Some fans chanted "Connor" for that.
Bryan once again said that he's grateful because wrestling doesn't owe him or anybody in the back anything. Nobody owes them anything because they do it because they love to do it. Bryan noted that he did this because he loves it, but then all of a sudden "you guys" (the fans) got behind him in a way that fans shouldn't necessarily get behind a guy that is 5'8" and 190 pounds like him. Bryan said the fans got behind him in a way that made him feel that he was more than just himself. He was grateful for that.
He spoke about how over two years ago in that very arena, the fans hijacked Raw. I'll never forget that. Bryan spoke about how they were going to do a championship coronation between Randy Orton and John Cena where they combined the two titles leading up to their big match. Then he noted that the fans wouldn't stop chanting "Daniel Bryan." I remember it well in December 2013 with Bryan having a smirk on his face. He was choked up talking about how at that show, his dad was standing over there in the crowd and got to see that amazing reaction from all of the fans. He noted that it was the last time his dad ever got to see him wrestle and the fans made it special for his dad, for Bryan and for his entire family. Bryan said he was grateful for that.
Bryan said he's grateful that because of wrestling he got to meet the most wonderful woman in the world – his wife Brie Bella. He said she's beautiful, she's smart and completes him in a way that he didn't think was possible. He said that's because of wrestling. "I am grateful."
Bryan said he was grateful he got to announce his retirement in front of his hometown fans that love him. He pointed out his mom in the crowd as well as his sister along with family and friends. He gets to share it with all with the wonderful human beings that he has gotten to spend the last 15 years with. He pointed to the back as his way of talking about the other wrestlers.
Bryan noted that tomorrow morning he starts a new life where he is no longer a wrestler. He noted that it's tomorrow, but it's not tonight. He wanted one more night to get one more "YES" chant because he would really appreciate. Bryan led the crowd in "YES" chants as his music played. Brie walked out from the back to give him a big hug and kiss in the ring.
Raw ended with Bryan going over to his mom and sister in the front row. Cole mentioned that the celebration continues on the WWE Network. The standing ovation continued as Bryan led the people of Seattle into another "YES" chant.
Analysis: Wow that was a special moment. It was very sad to sit here and watch it, but I like to think of it as a celebration of one of my favorite wrestlers ever. Did I cry a bit? Sure. I've had an emotional week anyway. This certainly added to it. He did such a good job in the speech in terms of being very real about what happened to him, then finding a way to be optimistic about his future with his wife and future children. He was also very emotional, which is certainly understandable. In the end, he was able to fire up the crowd with the "YES" chant and that put a smile on his face, which is what he needed in that moment.
I'm really not a fan of ranking retirement speeches, but in comparing that to send offs for the likes of Ric Flair, Shawn Michaels and Edge, I think Bryan did a fantastic job. Maybe the best of them all. They could have had wrestlers pour into the ring to hug him, but they just had them stay on the ramp for the WWE Network part. I think that was the right move because it kept the focus on Bryan.
I'm really going to miss watching Daniel Bryan wrestle. I should write a column on him soon. He deserves it for all the enjoyment he brought to me as a fan. Thank you Bryan. What a career.
Three Stars of the Show
1. Daniel Bryan – No other choice. I will miss watching him in the ring, but am happy that he's not putting his health at further risk.
2. Dean Ambrose
3. The Dudley Boyz
The Scoreboard
6.5 out of 10
Last week: 5
2016 Average: 5.58
Last 5 Weeks: 5, 6, 4.5, 5.5, 6
2016 High: 6.5 (Feb. 8)
2016 Low: 4.5 (Jan. 18)
Final Thoughts
I'm giving it a 6.5 out of 10.
Most of that score should be credited to Daniel Bryan for that speech. It was amazing.
I really liked the Ambrose/Lesnar stuff and how it was spread out over two segments instead of rushing it.
The Dudley Boyz heel turn was also great. I didn't expect it, so that helps. We need things to happen that aren't predictable.
It was a solid show. The in-ring action was good although not spectacular. At least there was nothing too bad.
—
Now for my personal news. If you follow me on Twitter or Facebook then you know, but if not here it is. My father was in the hospital for almost two weeks and he passed away on Tuesday evening. His name was Chris, he was 79 years old, he was my hero and I will miss him so much. He taught me so much in my 35 years on this Earth and he will live on in my heart forever. I'll never know somebody that smiled more than him or that loved life as much as him. It's crazy how fast it went. It all feels like a bad dream.
It's hard to get back to "normal" but I don't know what else to do. People say take all the time you need. If I sit on the couch watching TV all day I'll feel bad because I'm wasting time. I saw him experience losses in his life and he carried on for his family, so that's what I'll do. For me, "normal" is writing about pro wrestling. I will continue to do it. I love doing this because it's a nice escape from reality and at a time like this, that's exactly what I need.
On behalf of my loving family that includes my amazing mother who lost the man she was married to for 51 years and three siblings (I'm the baby of the family), I want to thank everybody for their support. It has meant a lot to me. Even though I don't know a lot of you personally, believe me when I say that your messages of kindness have touched my heart.
I'll get back to posting the Raw Deal either live on Mondays at TJRWrestling.net or Tuesday mornings like usual.
Thanks for reading. Go Toronto Raptors.
John Canton –mrjohncanton@gmail.com
Twitter@johnreport