The John Report: The WWE Raw Deal 02/24/20 Review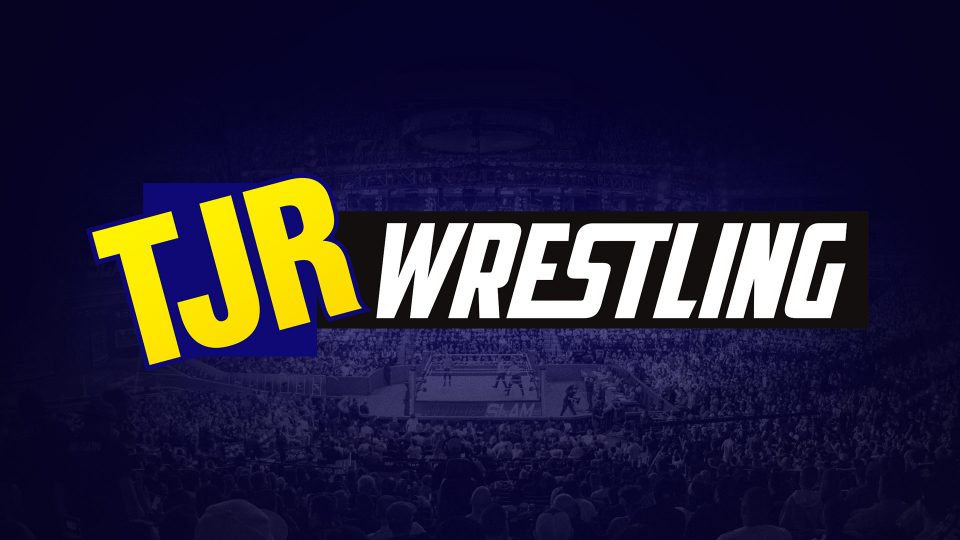 Welcome to another WWE Raw Deal review right here on TJRWrestling. This is the last Raw before the WWE Super Showdown event on Thursday. I will have a preview of that up on Tuesday afternoon most likely and then I'll write a review of it on Thursday afternoon as well. This Raw is in my home country of Canada in Winnipeg. I've never been to Winnipeg, but I know that WWE running Raw there is very rare, so I expect them to be a vocal crowd.
Live from Winnipeg, Manitoba, Canada, this is the Raw Deal for episode #1396 of Monday Night Raw. Follow me on Twitter @johnreport. Please visit TJRWrestling.net daily for our regular updates on the wrestling business featuring WWE news coverage, insightful columns from our team along with reviews about wrestling's past and present. Thanks to Melo Man for the banner up top. Let's roll.
This week's Raw began with a video recap of Randy Orton beating up Matt Hardy on last week's Raw. It also showed highlights of Orton beating up Matt two weeks ago and also Orton beating up Edge last month on the Raw after the Royal Rumble. They replayed Orton saying "I'm sorry" repeatedly to show that Orton is a madman again.
The Raw intro video aired featuring the song "Legendary" as usual. The crowd in Winnipeg was full of energy with announcer Tom Phillips letting us know that for the first time in 15 years they are live in Winnipeg.
Let's Hear from Randy Orton
Randy Orton made his entrance as the fans booed him with Orton slowly walking down to the ring. The announce team of Tom Phillips, Jerry "The King" Lawler and Byron Saxton welcomed us to the show while promoting matches that are coming up later. Randy Orton's walk to the ring was very slow and methodical as usual. It was probably three or four minutes until he finally got his hands on the microphone in the ring. Orton was dressed in his ring gear with a vest on.
Orton said that he needs to apologize while noting he's normally not sentimental, but lately his emotions have become unbalanced. Orton said that this morning when he arrived to the venue, he was told that it had been 15 years since Monday Night Raw has made it to Winnipeg. There were some "Y2J" chants, but not that loud. The fans cheered. Orton said that he would have been 24 years old (same with me, for the record) at that Raw. Orton said that on that Raw 24 years ago he was the Intercontinental Champion and on that Raw he was punched in the face by a man that he would grow to love like a brother named Adam, but all of you call him Edge. The fans chanted "We Want Edge" but Orton said that Edge can't be there because of what Orton did to him almost a month ago. Orton said he didn't expect the fans to understand why he did what he did. Orton said he is truly sorry for what he did. The fans booed that.
Kevin Owens' music hit for the interruption. Huge pop for Owens, who is from Montreal, so the fans cheered extra loud for their fellow Canadian. Owens was greeted with "Kevin Owens" chants in the ring.
Owens said that for the last few months he's been dealing with AOP, their little buddy Murphy (well played) and Seth Rollins, but tonight he's going to push that aside. Owens said tonight he has an issue with Orton while noting that he just heard Orton apologize for what he did to Edge. Owens: "I don't think you mean it." Owens told Orton to drop the act and tell us why you did it. Owens said that Matt Hardy asked him, then he got a vicious beatdown twice and now Owens is there asking why you did it. Orton told Owens he didn't want to go down that road and Owens said he did want to go down that road.
Owens said that he has been a fan of WWE his entire life and he remembered what it was like when Edge retired. Owens said he was already wrestling at that point and when Edge retired, it sucked for guys like him that were unable to wrestle Edge after he retired. Owens talked about how cool it was at the Royal Rumble when Edge came back and Owens thought that maybe one day he can step in the ring with Edge. Owens said that Orton took it all away, so why did he do it?
Orton: "You think you know me?" Edge's song lyrics. Orton said that Edge thought he knew him too. Owens said you're right because Owens didn't know him. Owens suggested they stop talking and they have a fight right now. Orton said if you want a match right now you're on, but not right this minute so Orton left to boos. Owens stood in the ring as his music played.
Analysis: That was good at least because it featured a popular babyface like Owens standing up to Orton and the fans were really into it. It sets up a fresh main event match for later in the show. Owens telling the story of being a fan of Edge and being happy about Edge being back is a relatable story that the fans can get behind because that's how the fans feel too. It just accentuates why Orton is a jerk for what he did. I don't think this needed to take as long as it did, but when you have three hours for Raw, there's no rush for a promo like that.
Angel Garza and Zelina Vega were interviewed in the Gorilla Position by Charly Caruso, who noted that they have a business relationship. Vega said that Garza is a man's man that understands he has to put his cousin Humberto Carrillo away and then Garza can rise to the top. Garza flirted with Caruso saying that there's time for business and pleasure, but with Charly the business is always a pleasure. Garza kissed Caruso's hand and she was all giggly about it.
Analysis: That could lead to some angle with Garza and Charly, but I don't know if they are going to go far with that. Garza was engaged to a woman that's not a wrestler in the NXT ring a few months ago, but it's not like WWE has to pay attention to that. Charly is a very attractive woman. Her Instagram is good. Just saying.
Angel Garza entered with manager Zelina Vega for a match. Garza got a female fan to kiss him on the cheek.
(Commercial)
It was announced that Randy Orton vs. Kevin Owens is official for later on Raw.
Humberto Carrillo entered as Garza's opponent and they are cousins that grew up together.
Angel Garza (w/Zelina Vega) vs. Humberto Carrillo
Carrillo and Garza did some spots early on where neither guy was able to get the advantage. Garza tried an arm drag, but Carrillo managed to land on his feet. Carrillo sent Garza out of the ring followed by a suicide dive leading to a break.
(Commercial)
The match returned with Garza sending Carrillo into the turnbuckle and then Garza did his spot where he ripped off his pants to reveal his tights underneath. It draws a reaction, so it works. Garza with a reverse slingshot suplex followed by a superkick for a two count. Carrillo with kicks and an arm drag that sent Garza out of the ring. Garza with a superkick to the face while Carrillo was doing a headstand against the ropes. Carrillo with a kick to the head, Carrillo missed an attack on the apron, then the each connected with multiple kicks and both guys were on the apron as the fans cheered them. Carrillo kicked Garza in the ribs, Carrillo tried to send him into the turnbuckle, but Garza stood on the middle turnbuckle and hit a moonsault onto Carrillo on the floor. That was impressive and it led to a break.
(Commercial)
The match continued with Garza hitting a forearm to the face, then he ran the ropes and Carrillo hit a Spanish Fly slam into a pin for two. Carrillo went to the turnbuckle, Vega yelled at him for the distraction and Garza hit a Spanish Fly slam from the top turnbuckle for a two count. They went into a sequence of pinfalls with each guy getting nearfalls with Phillips talking so fast while Lawler noted they were moving faster than Tom could talk, then when Carrillo tried a sunset flip, Garza sat down on top and got the pinfall win after 16 minutes.
Winner by pinfall: Angel Garza
Analysis: ***1/2 That was a very good match between two guys that obviously know eachother well. This was a very even match with neither guy getting the advantage for a long period of time. That plays right into the finish of the match because there were about six pin attempts in the last 20 seconds with Garza finding a way to get the win. That was probably Carrillo's best match on Raw so far, so I think Garza deserves a lot of credit because they have great chemistry together. I would have liked to see more of an emphatic finish where Garza was put over more, but I think they booked it this way to set up a rematch after Carrillo was so close to winning. Garza has clearly impressed people in WWE management, which is cool because he's a talented guy.
There was a video recapping Shayna Baszler's vicious biting attack on Becky Lynch two weeks ago on Raw.
Becky Lynch was shown talking to some woman backstage and I don't know who she is. Anyway, Lynch is on later.
Ricochet made his entrance for a match. He gets to face Brock Lesnar for the WWE Championship at Super Showdown this Thursday.
(Commercial)
The show returned with some Ricochet highlights as Ricochet waited in the ring for his match.
The OC trio of AJ Styles, Karl Anderson and Luke Gallows made their entrance. Gallows told his buddies to stand back because he's going to face Ricochet.
Luke Gallows vs. Ricochet
Ricochet with a running dropkick to send Gallows out of the ring and Ricochet hit a somersault dive over the top on Gallows on the floor. Back in the ring, Ricochet tried a springboard attack, but Gallows stopped that with an elbow to the back of the neck. Paul Heyman was shown watching on a TV backstage as Gallows worked over Ricochet with punches. Gallows with a backbreaker for two. Gallows slapped on a chinlock. Ricochet with a jawbreaker, then he blocked a suplex and a step up enziguri kick to the head. Ricochet with boots to the face, then two forearms and a springboard cross body block. Ricochet with a standing Shooting Star Press for a two count. Gallows blocked Ricochet's lifting attempt and hit a superkick. Ricochet with a superkick of his own followed by the Recoil knees to the face. Ricochet went up top and hit a Shooting Star Press on Gallows for the pinfall win after about five minutes. That was an impressive looking move because of the distance he covered.
Winner by pinfall: Ricochet
Analysis: ** It was a quality win for Ricochet over a bigger opponent. Gallows is not a singles wrestler, but he did job well by putting over Ricochet the right way. This was about building up Ricochet ahead of Super Showdown to show that he's capable of beating a bigger guy like Gallows or Brock Lesnar. Will he beat Lesnar? No. I really don't think so.
Post match, Ricochet celebrated the win while the announcers put over his athleticism. Paul Heyman was shown again watching on a TV backstage.
The WWE Champion Brock Lesnar and Paul Heyman are up next at the top of hour two.
(Commercial)
The OC trio of AJ Styles, Gallows and Anderson were arguing backstage about the loss that just happened. Styles said that Ricochet might win the WWE Title and it would be a miracle. Styles said he's going to win the trophy at Super Showdown. Aleister Black was shown walking backstage, so Styles called him out and said they need to remind him who they are – The OC aka the original, official and only club that matters. Anderson punched Black, Gallows threw Black into the door and Styles kicked Black to keep him down. The OC left while Black stumbled back to his feet.
Analysis: A match between Styles and Black will be awesome whenever that happens. (We found later that it's next week on Raw!)
Let's Hear from Paul Heyman while Brock Lesnar stands there
The WWE Champion Brock Lesnar and his advocate Paul Heyman made their entrance. Big ovation for Lesnar, who lives in Saskatchewan, which is the province beside Manitoba where Raw is. You're welcome for the Canadian geography lesson. As mentioned earlier, Lesnar is defending the WWE Title against Ricochet at Super Showdown on Thursday. Lesnar and Heyman were in the ring for a promo.
Paul Heyman did his usual introduction for Lesnar and himself. Heyman said that Lesnar does not need a catchphrase. Heyman said that the fact is that Lesnar, ever since 2002, he reigns as your champion. Heyman said that Lesnar taking somebody to Suplex City doesn't happen every night, so when it happens it is special. Heyman said that this Thursday when Lesnar lays waste to Ricochet (the master of the uppercut referring to the Royal Rumble match low blow), Lesnar owes him one. Heyman talked about the beating that will happen because Lesnar feels he owes Ricochet one. Heyman said that Lesnar wrestling this Thursday is special while adding that the stakes have never been higher for a Brock Lesnar match. Heyman said if you ask why it's a damn good question even for Canadians. The fans booed that mocking. Heyman said if Ricochet pulls off the miracle and emerges victorious over Brock Lesnar then Ricochet goes on to main event WrestleMania and defend the WWE Title against Drew McIntyre. Heyman said that if that happens it will change everything about this year's WrestleMania. Heyman joked that if his aunt had balls she'd be his uncle but she doesn't so it can go out the window. Lawler laughed about that line. That was a funny way of saying Ricochet has no chance.
Heyman said he's only been wrong about one spoiler in about seven years. Heyman said Lesnar's going to beat Drew McIntyre at WrestleMania and be done with Drew McIntyre. Heyman once again did the rundown saying that Lesnar is going to remain the undisputed WWE Champion of the world. Lesnar held up the title. They left. Lesnar walked over to the announce table on the stage and stood up on the table with the WWE Title.
Analysis: It was the usual good Heyman promo putting over Lesnar. I figured we might hear some words from Ricochet or maybe Drew McIntyre, but they didn't appear at all. Why not have Ricochet try to deliver a promo about how he's going to win the WWE Title? It was surprising that there was no interaction at all.
Aleister Black was shown limping backstage because he's in a match up next.
This week on Smackdown: John Cena is back. I hope that's interesting because Smackdown needs a boost.
(Commercial)
The announcers plugged the women's Elimination Chamber contract signing segment. There was another replay of Becky Lynch from two weeks ago talking about how she was ready to smash Shayna Baszler's face in.
Erick Rowan made his entrance with his cage that was covered by some cloth. Rowan is in the Tuwaiq Trophy Gauntlet Match at Super Showdown. Aleister Black made his entrance with a bit of a limp because he was attacked by The OC earlier in the show.
Aleister Black vs. Erick Rowan
This is a rematch from last week with Black getting the win. Rowan sent Black into the turnbuckle followed by a running shoulder tackle and a body slam. Rowan with a boot to the face. Black countered a slam, he sent Rowan to the apron and a kick to the face sent Rowan to the floor. Rowan swept the legs of Black on the apron to trip him up on the apron. Rowan whipped Black into the barricade at ringside with Black landing on a chair.
(Commercial)
The match returned with Black hitting a kick to the chest while he was on the apron. Black with kicks, but Rowan shoved him away and hit a sitout uranage slam for a two count. Black with a knee to the face, then two forearms, a sweep kick and a running knee to the face. Black with a springboard moonsault onto a standing Rowan. Black with a rising knee to the face for a two count. They battled over some moves with Rowan hitting a suplex into a slam for two. Rowan with a short arm clothesline for a two count. Rowan sent Black into the barricade. Rowan ran at Black, who moved and Rowan hit the steel steps where the cage was. The towel remained on the cage on the floor. Black went into the ring, Rowan pulled Black out of the ring and punched him repeatedly. Rowan gave Black a Powerbomb that sent Black back first into the ring post. Rowan put the cage back on the steps, then Rowan ran back in the ring at a nine count. Black hit a Black Mass spin kick, Rowan went down to a knee and Black hit another Black Mass kick on Rowan for the pinfall win after 11 minutes.
Winner by pinfall: Aleister Black
Analysis: ***1/4 It was another very good match from these guys just like last week and they got a few more minutes this time. They also had the story of Black selling the attack from before the match, so it was an impressive showing from Black to find a way to win. At least there was a bit of a development with the cage since it was knocked down, which distracted Rowan and that led to Black finding a way to win. I'm all for Black continuing to look dominant week after week. Black is a talented guy.
Aleister Black was walking up the ramp with Sarah Schreiber there for an interview. Black said that "unbridled rage" helped him win that match. Black called out AJ Styles and said that next week on Raw they're going to have a fight. Black left looking intense.
Analysis: That's a match to look forward to with Styles facing off with Black.
Drew McIntyre is up next and he was shown backstage getting ready for an interview.
(Commercial)
There were images shown of Tyson Fury beating Deontay Wilder to win the WBC Heavyweight Title. They showed tweets from WWE personalities congratulating Fury on the win. They did that because Fury wrestled for WWE last October at Crown Jewel.
Drew McIntyre Interview
Drew McIntyre was seated backstage for an interview conducted by Charly Caruso. Drew said he didn't care who he has to face at WrestleMania and he said he's just happy to be in the main event of WrestleMania. Drew said that it took 19 years to get here. Drew talked about his WWE debut and not long after that, Mr. McMahon said that Drew would be a future World Champion. It was from 2009 and McIntyre said that he has won no World Titles in WWE. McIntyre said that he lost his way in WWE, he got fired and deservedly so. McIntyre said when he was fired he was angry, he was bitter and he was fuelled by that anger. McIntyre said he could only blame himself, he had a chip on his shoulder and he knew he had to get back to WWE because he didn't want people to remember him as an idiot playing air guitar (3MB reference). McIntyre talked about his WWE return to NXT in 2017 with Triple H as a mentor to him and then Drew won the NXT Title. A clip was shown in April 2018 making his Raw return with Drew noting that it was four years to the day since he was released. McIntyre said if you've got a dream, you can do it and he's living proof of that. McIntyre was asked about confronting Brock Lesnar in the Royal Rumble match and Drew thought he had to eliminate Lesnar along with winning the Rumble. McIntyre said you can't live off potential forever. McIntyre said he Claymore'd Lesnar out of the ring and got rid of him. McIntyre said that as long as he's in the main event fighting for the WWE Title, finally Drew McIntyre fulfills his destiny. Drew smiled to end it.
Analysis: This did a nice job of telling the audience about McIntyre's journey to earn the WWE Title shot at WrestleMania. It has been a long journey for McIntyre going back to being called the Chosen One in 2009, then it didn't work out for him and as he said, he deserved to be fired. When Drew was gone from WWE, he really improved as an all-around performer. I'm genuinely happy for Drew being pushed the way that he is. I hope Drew leaves WrestleMania as the WWE Champion, but you never really know how it's going to go in WWE.
R-Truth was in the ring shouting out Winnipeg. Truth said he liked Drew McIntyre, but now he's here for the Winter Premiere of Truth TV. Truth introduced his guests Bobby Lashley and Lana. That interview will be next.
(Commercial)
There was a plug for the Tuwaiq Trophy Gauntlet Match at Super Showdown. The participants are United States Champion Andrade, Rey Mysterio, R-Truth, AJ Styles, Erick Rowan and Bobby Lashley. It was Rusev in the match, but Mysterio has replaced him. No reason has been given for that, but apparently Rusev doesn't want to go or WWE is keeping him away due to contract issues. Believe what you want. They're just rumors for now.
R-Truth Hosts "Truth TV" Talk Show
Truth was in the ring for his talk show as he said "What's Up" to Winnipeg. Lana was looking ravishing in a low cut green dress. Lana said that they aren't there for his stupid talk show. Lana said that Truth has a scheduled match with her Bobby and fans chanted "Rusev Day" at them. Lana said Rusev Day is cancelled. Truth said "my bad" to them. Truth said that Lashley is really, really, really big and he'd rather ask him questions versus having matches with him. Truth asked if he had seen the Sonic the movie and Lana said to ring the bell.
Bobby Lashley (w/Lana) vs. R-Truth
Lashley worked over Truth with punches, a clothesline against the turnbuckle and the fans chanted "Rusev Day" again. Lashley threw Truth out of the ring. Truth went back in the ring, Truth hit two punches, two shoulder tackles and a spinning slam. Truth hit the Five Knuckle Shuffle like his "childhood hero" John Cena. Lashley powered out of an Attitude Adjustment attempt and Lashley hit a running Spear for the pinfall win on Truth. It went about two minutes.
Winner by pinfall: Bobby Lashley
Analysis: *1/4 An easy win for Lashley. It's pretty funny when Truth does the John Cena tribute spots, but then he lost right after that.
There was a recap video of Becky Lynch and Shayna Baszler trash-talking last week.
The women's Elimination Chamber contract signing segment was next, so Asuka made her entrance. There was no Kairi Sane, who got married in the last week, so she was likely given some time off.
(Commercial)
Next week on Raw: AJ Styles vs. Aleister Black for the first time ever in WWE. That's going to be great. Also next week: Rey Mysterio and Humberto Carrillo vs. Andrade and Angel Garza.
Women's Elimination Chamber Match Contract Signing
The contract signing was hosted by Jerry "The King" Lawler. There were two tables in the ring along with six leather chairs. Four of the women were seated in their chairs as Natalya made her entrance and got a good pop in her home country of Canada.
Asuka grabbed the microphone from Lawler and said that they don't care about hearing him talk. Asuka counted five women in the ring right now. Asuka called out Shayna Baszler to make her entrance. Lawler said that she thinks she understands what Asuka was getting at and Lawler said that Baszler is either running late or she's a no-show.
Sarah Logan signed the contract first. Natalya was wearing a cool shirt of her with her dad Jim Neidhart in cartoon form. Natalya signed the contract. Liv Morgan signed the contract and slammed the contract on the table in front of Ruby Riott, who signed it and had a staredown with Morgan. Lawler told them to keep things under control. Asuka signed the contract as well.
Shayna Baszler's music hit and instead of walking down the ramp, Baszler made her entrance by walking in through the crowd. Baszler signed the contract to make the match official with all six women singing the contract. Baszler got in Natalya's face and they had a staredown. Lawler said the contract is signed, so the ladies are on their own now. Jerry left at that point.
Baszler had a staredown with Natalya, so Asuka got up ranting on the microphone and Asuka shoved down Natalya. Asuka told Baszler "Bite Me" and Natalya tackled Asuka. Morgan ran across the ring and hit a diving attack on Riott. There were referees and security guys clearing the ring as the women were all on the floor except for Baszler.
Becky Lynch joined the party with the Raw Women's Championship in her hands. Lynch went into the ring and tackled Baszler, but Baszler fought back leading to Baszler getting some punches. The fight was quickly broken up by referees as well as producers from the backstage area. The women were separated on opposite sides of the ring.
Analysis: That was okay with Lynch and Baszler getting into it. The contract signing seemed pointless, but it was done to set up Lynch brawling with Baszler, so in that sense it was effective. It's notable that the Lynch/Baszler fight was broken up quickly while nobody helped Edge or Matt Hardy (twice) while Randy Orton attacked them for about ten minutes. That's WWE for you. Sometimes fights get broken up quickly and other times, nothing happens because they want a story to play out.
(Commercial)
The Hall of Fame announcement was made about The Bella Twins joining the 2020 class. It was originally announced this past Friday on Smackdown.
The Street Profits made their entrance since they are each in singles action. They challenge Rollins and Murphy for the Raw Tag Team Titles at Super Showdown.
Montez Ford did a promo saying that they have a shot at the Raw Tag Team Titles at Super Showdown with Seth and Murphy. Dawkins called them the Monday Night Pariah and Murphy The Smurf. Ford was fired up saying they will be crowned the Raw Tag Team Champions because there are four words that matter: We Want The Smoke.
Seth Rollins and his buddy named Murphy (see what I did there?) entered along with the AOP duo of Akam and Rezar. As Rollins got down to the ring, he shook the hands of fans as if he was a special person. The AOP guys went to the back.
Murphy (w/Seth Rollins) vs. Angelo Dawkins (w/Montez Ford)
Murphy threw the shirt in the face of Dawkins followed by a running knee. Dawkins came back with a punch, then two clotheslines and a jumping back elbow. Dawkins with a spinning splash on Murphy. After a Murphy dropkick, Dawkins gave him a spinebuster for two as Rollins stomped on Dawkins for the DQ finish. It only went two minutes.
Winner by disqualification: Angelo Dawkins
Analysis: 1/2* It was just a quick match to set up the match between their partners right after it.
Post match, Ford did a promo on Rollins to set up their match. The announcers talked about like this was an impromptu match even though they plugged it for two hours.
Montez Ford (w/Angelo Dawkins) vs. Seth Rollins (w/Murphy)
Ford with a dropkick that sent Rollins out of the ring. Ford hit a running somersault dive over the top onto Rollins and Murphy on the floor. That led to a break.
(Commercial)
The match returned with Dawkins getting ejected from ringside. Referee John Cone also ejected Murphy from ringside. Rollins argued with Cone about that, so Ford got a rollup for two. Ford with a springboard cross body block for two followed by a clothesline that sent Rollins over the top to the floor. Ford followed Rollins to the floor and connected with a dropkick. Back in the ring, Ford went up top, Rollins tripped him up and slammed him down. Rollins hit a belly to back suplex on Ford for a two count. Ford sent Rollins out of the ring, Rollins rolled back in and Ford got an inside cradle for two. Ford got two more nearfalls. Rollins gave Ford a Buckle Bomb into the turnbuckle for a two count. Rollins tossed Ford out of the ring and Rollins gave Ford a Powerbomb that sent Ford back first into the barricade. Ouch. That led to a break.
(Commercial)
Ford got some momentum going with punches, then he countered a Powerbomb with a headscissors into the turnbuckle. Ford with two clotheslines followed by a leaping clothesline and a standing moonsault for two. Ford wanted to go up top, Rollins stopped that, Ford kicked him in the head, Rollins tried to come back with a Pedigree and Ford got a DDT with Rollins selling it great. That got a two count that the fans really bought as a nearfall. Ford went up top, Rollins went after him, Ford shoved Rollins down and they did a spot out of the corner with Ford hitting a Sunset Bomb. Ford went up top with a Frog Splash, Rollins moved, Ford hit the mat and Rollins hit The Stomp for the pinfall win after 15 minutes.
Winner by pinfall: Seth Rollins
Analysis: ***1/2 That was an entertaining match with Ford showing a lot of charisma throughout while also displaying a lot of cool moves. Rollins is always awesome when he can have a fun match like this, so it's no surprise that it was very good. I think they booked it well with Ford getting in a lot of offense, then he tried one high risk move too many with the Frog Splash and when that missed, he lost the match. I think Ford has incredible potential as a singles star (so does his wife Bianca Belair), but that may be a few years away. The Street Profits still have a long way to go as a team.
It was announced that WWE Hall of Famer Beth Phoenix will be on Raw next week to provide an update on her husband Edge.
Analysis: Does that mean Orton is going to confront Beth and drop her with a RKO? That's my unofficial prediction for now. Since WWE doesn't do man on woman violence regularly, it would get Orton a lot of heat if they did that. Also, the Capital One Arena in Washington, DC is promoting Edge on Raw on March 9, so he'll be back in two weeks.
Randy Orton and Kevin Owens were shown split screen walking backstage for their match up next.
(Commercial)
This Wednesday on NXT it's Charlotte Flair vs. Bianca Belair. That should be fun.
Speaking of Charlotte Flair, she's challenging NXT Women's Champion Rhea Ripley at WrestleMania. That led to a brief video package about Ripley.
Randy Orton entered first for the main event. Kevin Owens was up next as the opponent.
Kevin Owens vs. Randy Orton
There were about 13 minutes left until the top of the hour. Owens attacked Orton with punches, Owens wanted the cannonball and Orton bailed to the floor. Owens whipped Orton into the barricade at ringside. Owens hit a running cannonball on Orton. Owens sent Orton back into the ring, which led to Rollins, Murphy and AOP appearing on the stage to distract Owens. That allowed Orton to knock Owens off the apron to the floor.
(Commercial)
Orton continued the attack while Rollins and friends surrounded the ring. Orton whipped Owens into the turnbuckle leading to Owens hitting a superkick. The Viking Raiders and Street Profits went to ringside to attack Rollins, Murphy and AOP, so all eight of those guys went brawling through the crowd into the backstage area. Owens went up top, Orton slapped the leg to trip him up and they exchanged punches while battling by the turnbuckle. Owens with a headbutt, Owens up top and he hit a Senton Bomb. Rollins showed up at ringside again, so Owens punched Rollins off the apron. Orton hit a clothesline on Owens. Owens sent Orton throat first into the top, Rollins grabbed KO's foot and Orton hit a draping DDT off the ropes. The referee, who is not a regular WWE referee, did a fast three count to give Orton the win. It went about eight minutes.
Winner by pinfall: Randy Orton
Analysis: **1/4 A cheap win for Orton since it was an angle more than a match due to the corrupt referee. I liked some of the spots they did and I think Orton vs. Owens would work really well as a rivalry down the road. This was just a tease of what they can do.
After the match, the referee went up to Rollins as if he was asking Rollins if he was proud of him for doing that. The announcers wondered what was going on.
Rollins tossed two chairs into the ring for Orton and it looked like Orton would attack Owens, but Owens managed to get back up. The referee grabbed the chair from Owens. Orton walked away without doing an attack. Rollins left and went up the ramp as well.
Owens grabbed the referee and put him in the ring. Owens opened the referee's shirt to show that the referee was wearing a Monday Night Messiah t-shirt and Rollins claimed he had no idea who he was. Owens gave the referee a Stone Cold Stunner. Owens brought a table into the ring and hit a Powerbomb on the referee through the table. Rollins was yelling that the referee didn't deserve that, so it showed that perhaps Rollins did know the guy after all. Owens sat on the chair in the ring as he stared down Rollins to end the show.
Analysis: It ended the show on a happy note with Owens putting the corrupt referee through the table. That's the right way to book something like that while also continuing to build the Owens/Rollins rivalry. I thought it was booked well and it was easy to understand why Owens lost the match as well as why he attacked the referee. The name of the referee is Jake Clemons, by the way.
Three Stars of the Show
1. Kevin Owens
2. Aleister Black
3. (tie) Angel Garza/Humberto Carrillo
3. (tie) Montez Ford/Seth Rollins
The Scoreboard
7 out of 10
Last week: 6
2020 Average: 6.56
Last 5 Weeks: 6.75, 5.5, 6.75, 7, 6.25
Final Thoughts
This week's Raw gets a 7 out of 10.
There were some very good matches on this show that kept me entertained, but I don't think they did well in terms of setting up Super Showdown matches. What's the point of having Lesnar there if there's not any kind of confrontation with Ricochet or even McIntyre? They could have done more to make us care about Lesnar vs. Ricochet. There was also no women's match on the show. The contract signing segment was okay, but it was basic. They could have done a tag match or something that was more interesting.
It was cool to see guys like Angel Garza and Montez Ford in long singles matches too. They are two talented wrestlers with bright futures. It's smart of WWE to try to feature some different people to see how the crowd is going to react to them. I think both of those guys can be main event talent down the road.
Kevin Owens had a strong showing all night long with the promo at the start, then the match with Orton and the post match attack on the corrupt referee too. It's nice to see Owens featured like that.
There was nothing "can't miss" on the show, but it was still a solid episode of Raw.
The next WWE Network special is called Super Showdown on Thursday, February 27 from Riyadh, Saudi Arabia. Here's the lineup so far.
WWE Universal Championship: "The Fiend" Bray Wyatt (c) vs. Bill Goldberg
WWE Championship: Brock Lesnar (c) vs. Ricochet
Steel Cage Match: Roman Reigns vs. King Corbin
Smackdown Tag Team Championships: The New Day (Big E & Kofi Kingston) (c) vs. The Miz and John Morrison
Raw Tag Team Championships: Seth Rollins and Murphy (c) vs. The Street Profits (Montez Ford and Angelo Dawkins)
Smackdown Women's Championship: Bayley (c) vs. Naomi
Tuwaiq Trophy Gauntlet Match: United States Champion Andrade, Rey Mysterio, R-Truth, AJ Styles, Erick Rowan and Bobby Lashley
WWE Super Showdown comes to International Arena at The Boulevard in Riyadh, Saudi Arabia on Thursday, Feb. 27, at 12 p.m. ET/8 p.m. AST, streaming live on the award-winning WWE Network. (I grab that sentence from the WWE.com preview.)
—
You can contact me using any of the methods below. Go reigning and defending NBA Champion Toronto Raptors and Toronto Maple Leafs.
Thanks for reading.
John Canton
Email: mrjohncanton@gmail.com
Twitter: @johnreport
Personal Facebook and TJRWrestling on Facebook