The John Report: The WWE Raw Deal 01/04/16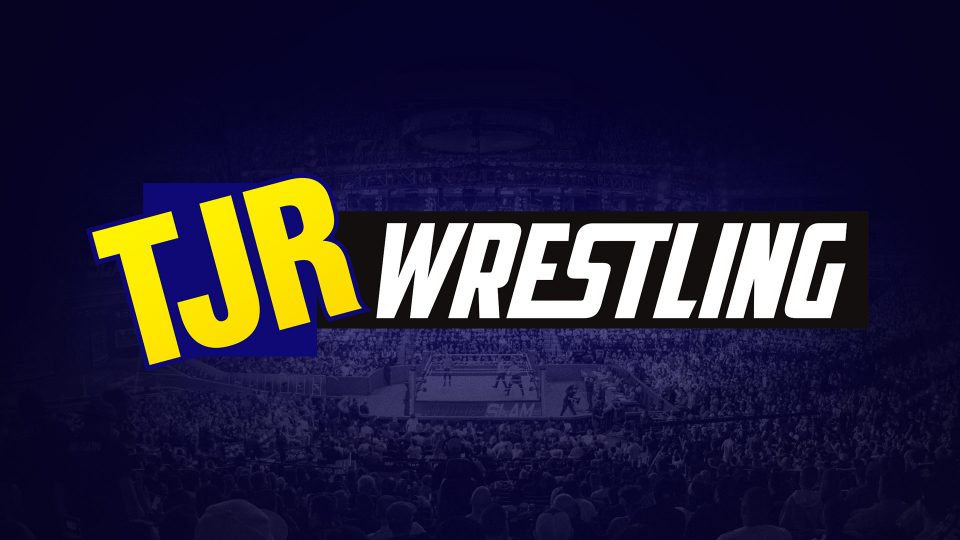 It's the first Raw of the year. I hope that everybody had a Happy New Year and if it wasn't happy then hopefully it was at least an adequate new year. Let's see what WWE has in store for us this week.
Live from San Antonio, Texas this is the Raw Deal for episode #1180. Follow me on Twitter @johnreport.
The show began with a recap of last week's drama. Stephanie McMahon yelling "Daaaaaaaaaaad" still gives me nightmares. That video was like five minutes long. Too much.
Stephanie McMahon walked out. Before she could get very far, Roman Reigns' music started up and she wasn't happy about it. She walked down to ringside first and then he walked in through the crowd.
In the ring, Roman called out Vince McMahon. Stephanie said he's not there yet. Roman said that this is his life because the WWE Title provides for his family. Stephanie said that she's the boss and Reigns is just "the help." This was pretty boring as they recapped things from last week. She said after he loses the WWE Title she's not going to fire him. She'll use him up by having him wrestle all the time so that his body can't go any more. She took a shot at his dad Sika, so Roman said that she'll take care of her father and threatened her by saying he may put Vince in the hospital. The crowd cheered while Reigns just left.
Analysis: It was only about five minutes of talking, so a little less than usual. I didn't find it very interesting although they deserve credit for keeping it short. That's better than dragging on and doing a really boring promo. Just the same old stuff they always say except Reigns adding in the part about putting Vince in the hospital.
The announce team of Michael Cole, John Bradshaw Layfield and Byron Saxton welcomed us to the show. They showed highlights of Kevin Owens attacking Neville and Dean Ambrose last week.
Dean Ambrose walked out with the Intercontinental Title. He did a fist bump to Reigns, who was standing there for two minutes watching replays I guess.
Neville vs. Owens after the break.
(Commercial)
A brief commercial informed us that Brock Lesnar is back on Raw next week in New Orleans. This was known amongst us fans online, but first time they mentioned it on television. Lesnar's expected to be in the Rumble, so I assume it will just be Paul Heyman setting that up with a promo.
Kevin Owens vs. Neville
As mentioned, Ambrose is on commentary. Neville had the Slammy. Neville had taped ribs after the attack by Owens last week. Neville took the fight to him early with a diving attack outside the ring and then a missile dropkick in ring. With Owens outside the ring, Neville hit a Shooting Star Press onto Owens. That was impressive. Owens set up Neville on the top rope and Owens nailed a draping DDT. That's a Randy Orton-like move. Neville went to the floor, so it's time for a commercial.
(Commercial)
Back from break, Owens was still in control. Ambrose was doing a great job on commentary calling himself an "everyday fighter" instead of a "prizefighter" like Owens. Neville came back with a somersault into a splash on the floor for a two count. Back in the ring, Neville nailed a kick to the head. JBL put over Neville's skill as a flier, which is something they should do more of on commentary. Owens tripped up Neville on the ropes and then gave him a cannonball splash in the corner with Neville upside down. Owens nailed the Popup Powerbomb for the pinfall win after 11 minutes.
Winner by pinfall: Kevin Owens
Analysis: *** It's always a good match when these two get together. Neville hit some awesome aerial moves. As I noted, it was refreshing to hear JBL put it over on commentary because they don't do it enough. Owens getting the decisive win is good because he's the bigger star of the two. A clean win makes him look strong and gives him positive momentum that he needs. Solid way to start the show in terms of in-ring action.
Post match, Owens left the ring. He went after Neville. Ambrose broke it up with a suicide dive. Owens escaped, nailed a superkick and cleared off the announce table. Ambrose threw Owens into the ring steps. Then Ambrose put Owens on the table, ran the barricade by the announcers and drove Owens through the announce table with an elbow drop.
Analysis: You don't usually see table breaking spots in the first 30 minutes. Good to see action like that early on. Let's hope they sustain it.
A limo pulled up to the arena and the late arriving WWE Chairman Vince McMahon showed up. Jojo was there to interview him. He mentioned the charges being dropped from last week. Then he added that tonight he is the law.
(Commercial)
Titus O'Neil vs. Stardust
Stardust nailed a kick off the ropes early on. The announcers were putting over Titus as an athlete, which is what they've said for years. Two chinlocks by Stardust in the first couple of minutes. O'Neil nailed a clothesline. O'Neil nailed a boot to the face. Running splash in the corner by O'Neil and then the Clash of the Titus finished the match after about four minutes.
Winner by pinfall: Titus O'Neil
Analysis: * A short match to put over O'Neil since he's tall and every tall guy gets put over during Royal Rumble season. Poor Cody Rhodes. He should be doing so much more. I know the Stardust gimmick is paying homage to his dad, but he's been on the main roster for nearly a decade, is 30 years old and has a bright future if they just let him show what he can do. They are wasting his talent right now.
Becky Lynch was backstage stretching. Charlotte went up to her wondering if Lynch asked for for their match. Lynch said no. Then they did their pinky swear thing with Charlotte saying they'll have the match "in the spirit of competition." Ric Flair was there to offer a "Woo" at Becky.
Analysis: Heel turn alert.
(Commercial)
I put this prediction on Twitter about the divas match: "Time for Charlotte vs. Becky, so Becky wins with rollup and post match Charlotte attacks. Sets up Rumble match for Divas Title."
Charlotte (w/Ric Flair) vs. Becky Lynch
Charlotte's Divas Title is not on the line. They worked an even style early on with neither woman getting the advantage. The crowd gave some applause while Ric was strutting outside the ring. Lynch helped up Charlotte like a dummy, so Charlotte nailed a chop on her. Charlotte nailed a neckbreaker off the ropes. Knee drops by Charlotte led to a break even though nobody was outside the ring.
(Commercial)
Back from break, Charlotte kept Lynch grounded in the ring. There's a "We Want Tamina" sign in the crowd. You don't see those very often. Lynch tried a comeback, but Charlotte fell back while Lynch was on her back. Lynch hit a running kick to the head. Charlotte nailed a kick to the boot for two. Lynch came back with a nice nearfall of her own. Flair grabbed her leg. Lynch did a rollup and grabbed the tights for the win after 11 minutes.
Winner by pinfall: Becky Lynch
Analysis: **1/2 It was an average match for them. I hate being too critical, but they really didn't do big spots in the match like nearfalls or submission holds to build the drama. I think they're saving it for a bigger match. Since Lynch won the non-title match, she'll get the title match at the Royal Rumble most likely.
Post match, Charlotte kicked Lynch in the back. She continued the assault with punches and then a Spear. Charlotte's proud father Ric was celebrating with her. Charlotte stood tall with Lynch on her back.
Analysis: My prediction up above was accurate. These things are easy to predict sometimes when you watch WWE as much as I do. I'm not saying it's a bad angle at all. They just do predictable things a lot.
Vince was talking to a short guy. They didn't say his name, but I know he was long time WWE writer Ryan Ward. He's the main writer for NXT although he's also been a writer on the main roster for much of the last decade. Sheamus showed up and the short guy left. Vince just said that maybe the luck of the Irish will be with Sheamus. That led to Sheamus leaving with a smile.
Analysis: Heels cheat. That's what this segment was all about.
This week's Breaking Ground is all about the NXT Takeover Respect show from October. That's good because I was there and will be on it all night. Look for the Blue Jays hat.
(Commercial)
Big Show vs. Ryback
It's the rematch that nobody wanted, but we're getting it anyway. Ryback wanted the Shellshock. Show avoided it and nailed a Chokeslam. One minute into it. Show sent Ryback over the top to the floor.
The Wyatt Family showed up at ringside and took out Ryback. Strowman choked Ryback out.
Match Result: No Contest
Analysis: Thank you Wyatt Family for ending that match. Let's do a fist bump one day to celebrate.
Show was alone in the ring as Bray Wyatt, Braun Strowman, Erick Rowan and Luke Harper. Show cleaned house briefly, then Strowman stared at Show and the others attacked Show. Harper nailed a stiff kick to Show to knock him down. They just left the ring. Wyatt yelled that "they will all fall down."
Analysis: That segment was effective in terms of putting over The Wyatt Family as a dangerous group that will be tough to beat in the Royal Rumble assuming they are all in it. As for Show, he's been a heel for a little over a year, so it looks like he's doing one of his face turns. How many turns for him now? 473? Something like that.
(Commercial)
The Usos vs. Rusev & Alberto Del Rio
No Lana with Rusev again. They haven't had her on TV for weeks. Usos worked over Rusev early on. The crowd doesn't seem to care about this early on. Del Rio tagged in and nailed a kick on Jey to make him the face in peril for this match. After a Del Rio distracted, Rusev did a belly to belly suplex off the top on Jey. That was a great spot. They went to break a couple of minutes into this match.
(Commercial)
Back from break, Rusev avoided a kick and nailed a dropkick. After a couple of minutes of getting beat up, Jey nailed a Samoan Drop on Rusev and here's the hot tag to Jimmy against Del Rio. Jimmy with a back suplex followed by the running butt attack in the corner for two. Jimmy was shocked it was two even though he's never won a match with that. Del Rio nailed a double knee attack to the arm. Jimmy came back with an enziguiri, then he went up top and Del Rio tripped him up. Jimmy was upside down on the turnbuckle to set up Del Rio's finish that takes too long, but Jey saved his brother. Superkick by Jimmy and top rope splash by Jey. Rusev broke up the pin at the last second. That was an awesome nearfall. Jimmy sent Rusev over the top with a clothesline. When he jumped out of the ring, Rusev nailed a kick to take out Jimmy. Jey nailed a dive to take out Rusev on the floor. Del Rio with an enziguiri on the apron, then he tossed Jey into the steel post and Del Rio hit a double foot stomp onto Jey, who was tangled up in the ropes. That looked painful. That's good enough for the win after 11 minutes.
Winners by pinfall: Rusev & Alberto Del Rio
Analysis: **1/2 A pretty good tag match. Loved the nearfall after the splash and Rusev breaking it up at the perfect time. The announcers are trying to push the League of Nations as this dominant group, but we've seen them get beat up by Roman Reigns so many times that the crowd isn't buying into it.
(Commercial)
Dolph Ziggler was on his own for a match. Heath Slater is his opponent with Bo Dallas, Adam Rose & Curtis Axel by his side. It's Team Superstars right there or JOB Squad 2.0 is an effective name as well.
Dolph Ziggler vs. Heath Slater (w/Bo Dallas, Adam Rose & Curtis Axel)
Ziggler was in control early on with dropkick and a corner splash. Elbow drop by Ziggler for two. Ziggler got in a neckbreaker. Slater avoided a corner attack and hit a high knee for a two count. Slater with a headlock followed by a body slam. Ziggler nailed a huge DDT. It didn't connect that well, but it got the job done. Rose jumped on the apron, Slater got a rollup, Ziggler rolled him up, Dallas distracted him and Slater applied the dreaded ROLLUP OF DEATH~! for the win after five minutes.
Winner by pinfall: Heath Slater
Analysis: *1/2 There's the upset win with JBL praising Slater for finding a way to win. The dreaded ROLLUP OF DEATH~! still works in 2016, my friends. Poor Ziggler.
Heath Slater said that he has some friends. Adam Rose said that they are ready to ride. Curtis Axel repeatedly said that the "chains are off" and Bo Dallas spoke as well. Slater said that they were trending worldwide and said they were the Social Outcasts.
Analysis: It looks like we have another heel group. I'm all for it because these guys are barely used and they have talent. What will hurt them is that there are already so many heel groups (Wyatt Family, LON, New Day), so it's tough to find time for everybody every week. At least they are trying something with them, though.
The New Day made their way to the ring.
(Commercial)
The first Smackdown on USA Network has Ambrose vs. Owens for the IC Title and Charlotte vs. Becky Lynch for the Divas Title. I'm going to write Smackdown reviews for TJRWrestling (and maybe posting it elsewhere) starting this week. I'll do it until WrestleMania at least.
Roman Reigns was in his locker room. Vince McMahon showed up to explain the rules and told Roman he must obey his commands at all times. Roman said nothing as Vince left.
The New Day trio of Big E, Kofi Kingston and Xavier Woods did a promo. They mentioned Mike Tyson breaking his ass on a hoverboard. Then they did a bit in the ring where they acted it out. Woods, with his curled boots, did the Tyson impression and fell on his ass. Then they did this over the top laugh. Kingston said that Tyson's a WWE Hall of Famer, but then they all laughed at Tyson again. "Out with the old and in with the New Day." Kingston said they had a present for us as there was a countdown on the screen from ten…but then at three it turned into Chris Jericho's countdown.
There was a nice ovation for Jericho. He was on the stage in his sparkly leather jacket. Cole was freaking out about how Jericho is back. He was last seen a few months back losing to the Wyatt Family with Ambrose and Reigns.
Jericho fired off his catchphrases. He said that 16 years later he has returned to save WWE. Woods told Jericho that they've already saved WWE with Kingston saying they did it with the power of positivity. Jericho said he's looking at three unicorn jackasses. He said they look stupid. At least he's not wearing a scarf. The crowd chanted "Y2J" as he continued. Jericho called them "Green Day" because he has a history of making jokes by getting the names wrong. Then he said "roody tooty booty" to mock New Day. The three guys reacted in an over the top way in the ring. Jericho: "Would you please shut the hell up?"
Jericho mentioned the Royal Rumble on January 24 while noting that he's entering the match. He said he's going to throw out all 29 superstars including those three "trap queens" if necessary. He added that he'll main event WrestleMania for the second time. I'd bet against that. Jericho said now that he's back in WWE, everybody in the company will never…will never…will never…everrrr be the same again. Jericho's music played to end the segment.
Analysis: That was well done by Jericho. The story broke earlier in the day although WWE didn't advertise it. Even though Jericho's 45 years old, he's in great shape and looks awesome for his age. He will put on a good show every time he's in a match. I liked his match with Kevin Owens a few months ago. I like Jericho more as a heel, but they need him as a face to put over the younger heels on the roster. He's one of my all time favorites – not in my top 5, but in my top 10 favorite wrestlers ever.
The New Day are in a match next.
(Commercial)
The New Day vs. The Dudley Boyz & Kalisto
It's a six man tag with no Sin Cara because he hurt his shoulder a couple of weeks ago. They did a bit early on with Woods wanting to face Bubba, then Bubba chopped him and Woods sold it in an over the top comedy way. Kalisto worked with Kingston. Bubba nailed a delayed vertical suplex on Kingston. D-Von got in there and sent all three guys out of the ring. Bubba tossed Kalisto over the top to take out all three New Day guys. Time for a break.
(Commercial)
The heels were working over Bubba for a few minutes. Hot tag to Kalisto. He nailed everybody with kicks. Woods slowed him down by tripping him up on the apron. Big E with a huge splash on Kalisto while on the apron. That spot looks great. Nice dancing by Big E as well. After their corner kicks spot, there's some trombone playing from Woods. Then they worked on Kalisto some more. Big E nailed a big splash on the back of Sin Cara for a two count. Kalisto nailed a kick to the head. Big E went for a running attack, but Kalisto moved and Big E went crashing to the floor. D-Von received the hot tag against Woods. Neckbreaker by D-Von on Woods, spinebuster on Kingston and corner splash on Woods. A shoulder tackle gets two for D-Von. D-Von with the tag to Bubba, who nailed a back body drop on Woods. Bubba kicks Kingston down and hit a Dusty elbow on Big E. Bubba with a Full Nelson Slam on Woods for two broken up by Big E. Kalisto nailed a kick, but then E caught him and drove him into the barricade. Kingston was legal and Bubba slammed him followed by a tag to D-Von. Here's D-Von with the Whassup Drop, but Woods tossed him off the top to break it up. Big E with the tag. They went after D-Von and Big E hit the Big Ending with the Kingston assist for the win. It went about 17 minutes.
Winners by pinfall: The New Day
Analysis: *** A very good tag match that started out slow, but the pace picked up and it provided some cool spots. I liked the nearfalls they did. It's also nice to see the heel champions get the win in a match that I thought they might lose just because that's how WWE tends to book these kinds of things. I'm not sure if the New Day will defend the titles at the Royal Rumble due to there not being a singular team out there for them to face. There are still a couple of weeks, though.
The WWE Title match is up next or so they say: Reigns vs. Sheamus with Vinny Mac as ref.
(Commercial)
The announce team plugged WWE Network while mentioning it's finally available in Japan.
Video package time for the main event. Same video that started Raw.
Vince McMahon walked out in his referee shirt. He was doing his muscle poses on his way to the ring. Why? Because he can and nobody has the balls to tell him he looks ridiculous. I mean grapefruits. He posed in the ring and that main event match is up next. Apparently Vince gave a middle finger to a fan and the camera caught it as they went to break. I'm not posting the image, but it happened. What a guy! Fun for the whole family!
(Commercial)
Another plug for Smackdown's debut on USA Network: Ambrose vs. Owens for the IC Title and Charlotte vs. Lynch for the Divas Title.
Analysis: I don't think either title will change hands. I still think the Charlotte/Lynch story leads to a match at the Royal Rumble, so expect a DQ or countout. Also, I'll write a review of the show for TJRWrestling.net with the review likely for Thursday night.
Back from break, creepy referee Vince McMahon was bouncing his pecs as the cameras zoomed in on them. This man is weird. Sheamus entered first followed by Reigns.
WWE World Heavyweight Championship (w/Vince McMahon as referee): Roman Reigns vs. Sheamus
They played up the moment of Roman handing Vince the title before the match. Reigns stomped away on the corner. Sheamus did a hard whip into the corner as Reigns sold the injured ribs he's been dealing with in the storyline. Reigns did a clothesline that sent both guys over the top to the floor. McMahon didn't even count when they were outside the ring. Sheamus told Vince to look at the other side of the ring, so Vince did that and Sheamus tossed the steps at Reigns. Time for a commercial.
Analysis: Good spot to set up some heel cheating with a crooked ref.
(Commercial)
Back from break, Sheamus was still in control. They showed a "during the break" spot with Sheamus slamming Reigns onto the announce table. Reigns started his comeback with a bunch of clotheslines. Reigns draped Sheamus neck first on the top rope and Reigns hit the Drive By dropkick on the apron. Reigns nailed a Samoan Drop. McMahon counted really slow, not even getting to a count of two. After Reigns argued with McMahon, Sheamus got a knee lift. Reigns came back with his rollup into a one armed slam spot. Vince was counting the fall, but then he pretended something was in his eye. Vince said he wanted eye drops. Sheamus got a pin and Vince counted fast for two. Reigns nailed a Superman Punch. Vince didn't even count him at all.
Reigns got in Vince's face and instead of going for Sheamus, Reigns nailed a Superman Punch on Vince. Sheamus went for a Brogue Kick, but Reigns moved and nailed a Spear. Reigns nailed a Drive By dropkick on Sheamus followed by a leaping Superman Punch outside the ring. He jumped off the steps to do it. Reigns tossed Sheamus over the announce table. Vince got to his knees as Reigns stared at him. Reigns tossed Vince down. Stephanie's music started up and she walked down to the ring. She was standing on the bottom rope, which is a sign that she's taking a bump because Reigns tossed Vince into her. Stephanie went crashing in the ring. The crowd is into it a bit, but not that much. Reigns set up for a Spear on Vince, but Sheamus showed up with a kick. Then a Brogue Kick by Sheamus on Reigns. Vince is too hurt to count, so here comes corrupt former referee Scott Armstrong. He counted fairiy, but Reigns kicked out at two. Sheamus yelled at Armstrong. Reigns back to his feet, Superman Punch to Armstrong and then a Spear by Reigns on Sheamus. Referee John Cone ran down to the ring and he counted the pinfall. It went about 17 minutes.
Winner by pinfall: Roman Reigns
Analysis: *1/2 It was a long match that really wasn't about the nearfalls. It was about the storyline and Vince making things hard on Roman. I didn't expect a title change. If you did then you were probably overthinking it. I don't really like how the replacement ref just slid in there and did it. They could have teased that, then had somebody take him out and then another ref do the final pin. I laughed when they got Armstrong out there since he doesn't really ref anymore, but works backstage. This should probably be the last Reigns vs. Sheamus match for a while. Time to move on from it.
Post match, Vince punched Cone to knock him down.
Vince had the microphone while Reigns was in the ring with the WWE Title. Vince told Reigns that the next time he defends the WWE Title will be at the Royal Rumble. Then he said that it will be against 29 other men in the Royal Rumble match. Reigns looked on stunned while Stephanie congratulated her dad on a great decision.
Analysis: That was a twist I wasn't expecting. I guess I'm changing my Royal Rumble winner prediction to…Roman Reigns. Man, they really want to put that guy over. I don't mind him. I just think having him outlast everybody in the Rumble could be a little bit too much. It seems unlikely to me that he'll lose the title after only one month as champion too.
What I figured was Triple H showing up to set up a title match at the Rumble. Nope. Maybe they do that at WrestleMania then.
Three Stars of the Show
1. Kevin Owens
2. Chris Jericho
3. Roman Reigns
The Scoreboard
6 out of 10
Last week: 4.5
Last 5 Weeks: 4, 4.5, 9, 4, 4.5
Final Thoughts
I'm giving it a 6 out of 10.
– It was a solid episode of Raw. Not great, but not bad either. I thought the in-ring action was pretty solid for most of the night. They gave several matches over ten minutes and there weren't that many in-ring promos either.
– The main event seemed to tire out the crowd. They got up for the big spots with Vince, but at other times they were dead. I thought the execution was fine. It just dragged too much.
– I'm a little surprised by the lack of John Cena on the show. Last week was his big return, he was screwed out of the US Title win and then there was no follow up to it at all. Why not find a place for him? They could use him on Smackdown. I just found it odd that they didn't advertise him for that.
– It's nice to see Slater, Rose, Dallas and Axel form a group full of comedy losers. The problem is there are so many heel groups right now (League of Nations, Wyatt Family, New Day) that it's going to be hard for them to ever really get over with the crowd. Is there going to be enough time to put over all of those stables? I'm not sure about it.
– Good to see Chris Jericho back. Enjoyed his promo.
– The Wyatt Family looked strong. They tend to look strong most of the time, unless they are up against the likes of John Cena or The Undertaker.
– No matches set for the Rumble, but some more names added to the main event and the big stipulation. That's some progress at least.
—
That's it for this week. Check out the Smackdown review this week on TJRWrestling.net also.
PLUG TIME: We launched the brand new, weekly TJRWrestling Podcast recently. My good friend Rey is co-hosting with me. Go check out and bookmark our Podbean page where we will upload new episodes every Wednesday morning. For iTunes you can click here or do a search for "TJRWrestling" (all one word) or "John Canton" and it should come up. All of our new episodes as well as previous episodes go up on our Podbean page so make sure you check that out on a regular basis.
Thanks for reading. Go Toronto Raptors.
John Canton –mrjohncanton@gmail.com
Twitter@johnreport