The John Report: AEW Dynamite 03/25/20 Review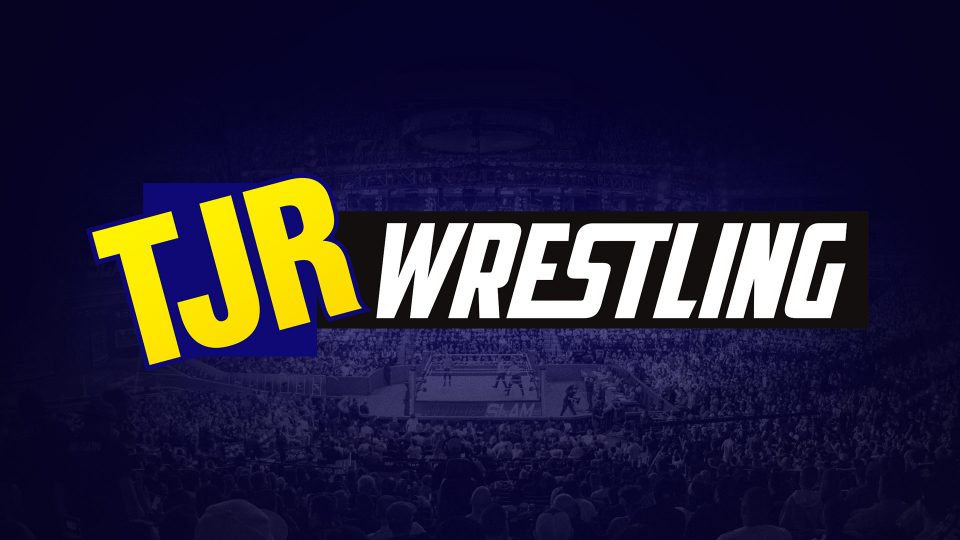 Welcome to the AEW Dynamite review on TJRWrestling. It's their second straight episode from Daily's Place in Jacksonville due to the Coronavirus pandemic. There will be no fans in attendance again. I thought they had a pretty good show last week considering the circumstances. This week's show was originally going to have the Blood & Guts match, but AEW is delaying it for another time, which is the right call. Let's see what they have in store for us this week.
Live from Jacksonville, Florida, this is episode #25 of AEW Dynamite. Follow me on Twitter @johnreport. Thanks to Melo Man for the banner up top. Here's my AEW Dynamite TV review archive. I'm watching on TSN in Canada as usual.
The show began with Tony Schiavone welcoming us to the show with Cody and Kenny Omega joining Tony on commentary. No Jim Ross and Excalibur because they are trying to limit the travel of some people, which is the smart move. Cody and Kenny are both in matches. They had a rundown of the matches coming up.
Cody left the commentary table to compete in the first match. Brandi Rhodes was the ring announcer filling in for Justin Roberts. Cody got a kiss from the wife Brandi and shook referee Aubrey Edwards' hand. That's not social distancing, but I guess it's okay. A graphic said that Jimmy Havoc is 3-0 in 2020 although he's barely on Dynamite. I don't usually watch the Dark show.
There are not wrestlers at ringside this week and instead, they showed them in a room backstage betting on the matches. They are filming from the same camera angle as last week that shows the entrance in the background.
Cody vs. Jimmy Havoc
Cody with a running shoulder tackle on Havoc, then a trip and they did some mat wrestling followed by Havoc hitting an arm drag. Cody and Havoc each got some nearfalls after some counter wrestling followed by a handshake. Havoc with a punch, then he drove his knee to the face and a punch to the face. Cody hit a springboard Cutter off the ropes for a two count. Cody slapped on the Figure Four Leglock with Havoc breaking it after an eye poke. Cody sent Havoc out of the ring, Cody poured some water on his eyes to sell the eye gouge and Cody hit a suicide dive into the barricade. Cody whipped Havoc into the barricade two times. The action spilled out of the ring, they went up the ramp and Havoc put on a headset. Havoc with an uppercut. The referee didn't count them out, she just told them to go back in the ring and they did. Cody with an uppercut and Havoc with an arm drag into the turnbuckle. Havoc with a suplex into the turnbuckle. Chris Jericho joined the locker room full of wrestlers that bet on the match. Havoc stomped on the left elbow of Cody. They left the ring again with Cody suplexing Havoc ribs first across the top rope. Cody ran to the back, then he ran back out (Kenny asked if he was practicing social distancing, which was funny) and hit a clothesline to send Havoc back in the ring. Cody with a toss-away suplex. Cody threw his belt to his wife Brandi at ringside. Cody went for a springboard attack, but Havoc caught him and slapped on an armbar. Cody got his foot on the bottom rope to break the hold. Havoc with a jumping kick on Cody and got another armbar while stretching the hand, but Cody got his right hand on the bottom rope to break the hold. Havoc with a hard lefty clothesline for a two count. Cody sent Havoc up to the top rope and he hit a reverse superplex. Cody hit the Cross Rhodes neckbreaker, then he picked him up and hit another Cross Rhodes for the pinfall win after 11 minutes.
Winner by pinfall: Cody
Analysis: *** The match was okay with Cody winning the match as you would expect. Havoc did a nice job on offense by working on the arm, but I doubt anybody watching this thought he was going to win. Doing the Cross Rhodes twice was a bit unexpected from Cody, but it showed his aggressive side.
Cody was selling the left arm injury. Billy Gunn celebrated winning some bet against Shawn Spears. Brandi went into the ring to hug her husband Cody after the win.
Jake Roberts did a pre-tape video standing by a fire saying that Lance Archer wants to get in the ring with somebody from All Elite Wrestling. Roberts said that AEW was going to be something that has never been done before. Roberts said that his phone never rang when AEW started, not even a phone call and they saw Archer in Japan and they were afraid. Roberts said that he is paying doctor bills from his last training session. Roberts told "Caesar" (the name for Cody) to give him a chance. Roberts told him to bring "what's her name" and give them something to sign that says Cody will meet Archer and they'll get done what they want done. Roberts said it is up to Cody…trust me. They zoomed in on Jake's eyes to end it.
Analysis: I like the uniqueness of the promos like this. That's something AEW does well. We don't need every wrestling promo to look and sound the same. Different is good. The "trust me" line brings back memories from about 30 years ago for Roberts.
Cody responded to the video by looking frustrated and he walked away.
(Commercial)
The show returned with Cody joining Tony on commentary with Tony noting Cody is 6-2 in 2020 now. Cody commented on how Jake came across as bitter and jaded. Cody said that Lance Archer is great, but he has no body of work here. Cody talked about how he didn't want to be a whiny babyface, but that Lance shouldn't start with him. Cody said Lance can debut on Dynamite next week.
There was a video featuring Darby Allin saying he didn't see anything super bad about him. Allin was wearing masks featuring members of The Inner Circle on them. Allin said he'll show Sabian he is nothing more than a sacrifice. Allin burned a table with the Inner Circle masks and said that Sabian is a sacrifice for the sins of the Inner Circle.
Kip Sabian entered with Penelope Ford. They showed a clip of last week when Sabian got into a shoving matchup with Colt Cabana. Darby Allin entered, Cody said that he has a Sting vibe from him and he's got the connection with the face paint like Sting.
Darby Allin vs. Kip Sabian (w/Penelope Ford)
Allin got a rollup for two with Sabian bailing to the floor. Cody did a good job talking about Allin's style saying that he's a great counter wrestler. Sabian with a running shoulder tackle, then Allin to the ropes and an arm drag leading to Sabian going to the floor again. Allin left the ring, he ran at Sabian and Ford pulled Sabian out of the way to save him as Allin hit the barricade.
(Commercial)
Sabian was working on the lower back of Dallin as he knocked him out of the ring. Ford stomped on Allin on the floor. Allin came back with two slaps to the face, a boot and a running dropkick that sent Sabian into the turnbuckle. Allin with a running back splash on Sabian against the turnbuckle. Allin with a flipping stunner for a two count. Sabian worked over Allin with shoulder tackles and then he stretched Allin's back against the ring post. Allin avoided a kick, then he charged for a dive, but Sabian moved, so Allin hit a suicide dive on Sabian on the floor. Cody was making all these old school wrestling references, so Tony was laughing about it because he liked it. Sabian with a springboard kick and back in the ring with a suplex off the ropes for a two count. Allin with forearms to the head, then Sabian with a knee to the face and a punch to the face. Allin hooked the leg and pinned Sabian with a Last Supper leg submission into a pinfall win for Allin. It went about 11 minutes.
Winner by pinfall: Darby Allin
Analysis: **3/4 It was a solid match with Allin doing some of his usual stuff, but not what he always does. There was no Coffin Drop here, which is his most popular move. The finish felt flat because it wasn't that impactful. Sabian looked okay in the match although just like the first match, it was obvious the babyface was winning here. I would have liked to see a more decisive win for Allin.
Allin celebrated the win while Sabian and Ford looked frustrated in the ring.
(Commercial)
They showed some clips of Jake Hager winning a fight in Bellator along with clips of him in action in AEW as well.
Jake Hager made his entrance alone and he's 4-0 in his AEW career.
Jake Hager vs. Chico Adams
Hager whipped Adams shoulder first into the turnbuckle followed by the Vader Bomb off the ropes. Adams avoided a corner charge, then he hit a clothesline and Hager came back with a uranage slam. Hager slapped on the sidearm triangle submission for the tapout win in under two minutes.
Winner by submission: Jake Hager
Analysis: 1/4* A squash match to put over Hager. It was as simple as that.
After the match, Jon Moxley walked out to the ring with the AEW World Title to get in the ring with Hager. Moxley with a kick to the gut followed by the Paradigm Shift. Hager got up quickly and slapped on the Ankle Lock submission. Moxley got out of that, so Hager left the ring and walked to the back.
Analysis: It's a good tease for a future match between Moxley and Hager. I'm not sure if that will be a PPV match or they do it on an episode of Dynamite down the road. There's no rush for it and I think Moxley would retain the title when they have the match. I just think it's a good call to make Hager a top contender.
(Commercial)
Jon Moxley was shown walking backstage with the camera on him, so he did a promo. Moxley said he told Hager to check his blind spot. Moxley said he's cleared and ready to get back to action. Moxley said when the AEW World Title is on the line, he said Hager is going to get carted out on a stretcher or he'll die trying.
There was a video package showing the debut of The Exalted One of the Dark Order last week. It was the AEW debut of Brodie Lee (former Luke Harper) as the leader of the group.
A video aired showing Brodie Lee eating a steak while wearing a suit. Lee had his Dark Order members Reynolds and Silver at the table with him. Lee said that they prey on the weak and he asked what is wrong with them. When one of them tried to eat the steak, Lee told him to leave and said that you don't eat before he's done his steak. Reynolds sneezed, so Lee yelled at him and kicked him out of the room.
Analysis: That was an interesting way to show Lee was a control freak. I believe that was a Vince McMahon parody type video since Vince is notorious for not liking it when people sneeze. I don't know yet if yelling at a guy to not eat until he is done is a Vince thing too, but it might be.
QT Marshall made his entrance with Cody calling him his best friend. Marshall is there to lose matches. Brodie Lee made his entrance for his AEW debut.
"The Exalted One" Brodie Lee vs. QT Marshall
Lee with a boot to the face, Marshall to the floor and Lee threw him into the barricade. Back in the ring, Lee with a senton over the top and two running elbows against the ropes. Lee with two suplexes. Lee delayed the follow up, so Marshall hit him with two kicks to the head. Marshall charged right into a Boss Man Slam by Lee. Lee brought him back up, hit the spinning discus lariat and covered for the pinfall win. It went about three minutes.
Winner by pinfall: "The Exalted One" Brodie Lee
Analysis: 1/2* A dominant win for Lee. I don't think he should use the spinning clothesline as a finisher, but it's fine to win a match against an easier opponent.
There was a masked Dark Order follower that went into the ring and put a mask on Marshall's chest. Lee left with his follower.
(Commercial)
A video package aired about last week's Dynamite when Inner Circle and The Elite had a showdown that led to Matt Hardy debuting as an ally of The Elite.
They showed a clip from two weeks ago when Nick Jackson was attacked by The Inner Circle.
A clip was shown of Nick Jackson working out in his garage. It was filmed by Vanguard 1, Nick saw it and then Vanguard left.
Analysis: Nick's wife was due to give birth to their son, so they gave him a few weeks off. His wife had the baby boy recently. It's their third child, so congrats to them.
Sammy Guevara made his entrance for a match. There were some pictures with caricatures at ringside.
(Commercial)
Kenny Omega made his entrance wearing the AAA Mega Champion Title around his waist. If you don't know, AAA is a successful wrestling company in Mexico. Omega is also an AEW Tag Team Champion (with "Hangman" Adam Page, who was not at Dynamite this week) and he had that title with him too. Cody said that Kenny has healed from his hand injury as Kenny was wearing a brace on his wrist. It was noted by Tony that Omega won that AAA title in late October.
Analysis: There haven't been a lot of AAA title matches in AEW, but it's good to do it occasionally. I can remember the Young Bucks/Lucha Brothers feuding over the tag team titles last year. It's just a way to get the title on the show.
AAA Mega Championship: Kenny Omega vs. Sammy Guevara
Omega and Sammy battled over a wristlock, Kenny ran the ropes and Sammy hit a dropkick to send him out of the ring. Sammy worked on Omega by sending him into the ring post, then he drove the right hand into the ring apron and a whip into the guardrail. There were wrestlers watching in the backstage area. Omega whipped Sammy into the barricade, but Sammy jumped over it. Sammy drove Omega's hand into the guard rail. Sammy saw the portrait of Brandi Rhodes on a chair and then he kissed it. Brandi had a grossed out look on her face.
(Commercial)
The match returned with Sammy sending Omega hand first into the top of the guard rail again. Sammy went over to Brandi again, she slapped Sammy in the face and Omega hit a suplex on the floor. Omega whipped Sammy into the steel steps two times. Omega went up top and jumped off with a cross body block on Sammy. Omega charged, Sammy moved and Sammy managed to get an armbar on the right arm, but Omega had his foot on the bottom rope. Sammy drove his right hand into the ring apron. Sammy missed a standing moonsault because Omega moved his hand out of the way. Omega with two hard, left-handed chops and a headbutt. Omega tried a slam off the shoulders, Sammy bit the right hand and slammed Omega down with a kick to the back for a two count. Sammy grabbed a chinlock, then he hit a forearm and a punch to the jaw.
(Commercial)
Omega and Sammy were exchanging punches with Cody saying there was some "clobbering" which was a term his father Dusty Rhodes loved to say. Omega with a boot that sent Sammy into the turnbuckle. Omega with a double axehandle to the chest for a two count after Sammy took a flip bump. Omega ran the ropes with a dropkick to the back of the leg and a Kitaro Crusher leg drop to the back of the head for a two count. Sammy countered the suplex, then got a forward roll into a double stomp and a standing Shooting Star Press for a two count. Sammy with a forearm to stun Omega, then Sammy went up top and he hit a Stunner to send Omega out of the ring. Sammy hit a twisting dive over the top onto Omega on the floor. That was great. Back in the ring, Omega countered a move with a Powerbomb followed by a V-Trigger running knee. Sammy countered a Liger Bomb into a Spanish Fly slam for a two count. Good nearfall there. Sammy went up, he jumped off with the Shooting Star Press, Omega moved and Sammy hit the mat. Omega hit the V-Trigger running knee leading to a great flip bump by Sammy. There was more hand biting by Sammy (this is not a smart thing to do in the Coronavirus world) and Omega hit a knee to the face. Omega went for a suplex, Sammy landed on his feet, Sammy with a spin kick and Sammy with a slam off the shoulders into a knee. Omega with a V-Trigger knee and Jay Driller for a two count. Omega with another V-Trigger knee followed by the One Winged Angel for the pinfall win after 24 minutes.
Winner by pinfall: Kenny Omega
Analysis: ***1/2 It was a very good match as usual for any match where Kenny's in a match that goes long. I think it went too long because if it went around 15 minutes it would have been fine, but it didn't need to be over 20 minutes. Sammy got a lot of offense as he worked over the hand most of the match until Omega made the comeback to win. The final third of the match was the best part with some good nearfalls for both guys. Omega getting the win was the right call here.
Coming up in the main event is the confrontation between Chris Jericho and Matt Hardy.
(Commercial)
Chris Jericho's Showdown with Matt Hardy
Chris Jericho made his entrance for the main event confrontation with Matt Hardy. There were about 15 minutes left in the show. Kenny Omega was back on commentary for this segment. Jericho was wearing a shiny jacket along with his "Le Champion" bandana around his neck. Jericho grabbed the camera at ringside as a camera guy at ringside sang the "Judas" theme song.
Jericho was alone in the ring for a promo without a microphone because he had one on him. Jericho talked about the debuts last week with Brodie Lee and Matt Hardy. Jericho talked about Hardy pledging his allegiance to The Elite and Jericho called them arrogant sons of bitches. Jericho said that he'll give Hardy a chance to make the right decision since Jericho has known him for 25 years and he wants Matt to join the Inner Circle. Jericho called for Matt to make his appearance.
There was a Vanguard 1 sighting as the drone flew into the ring. Jericho called him "Guard." Jericho said he didn't like him, he's never liked him, he doesn't like what he stands for, he doesn't like his beliefs, he thinks he's arrogant and he said "you're a piece of shit, Vanguard." Jericho called Vanguard a piece of trash. Jericho said even though he didn't like Vanguard, he respects him and that's why he's asking Vanguard to join the Inner Circle. Jericho said that your propellers will be spinning, all the Instagram drone models will be flocking wherever you go and he wanted Vanguard to join. Vanguard flew away from him. Jericho called Vanguard a "son of a bitch" that will regret this.
Analysis: This was ridiculous, but also hilarious. Jericho is one of the few people that could pull off something like that.
Matt Hardy made his appearance in the stands. Jericho was standing in the ring, then they showed images of Matt moving to different sections in the crowd. This was very cheesy, but whatever. Hardy was standing at ringside in his "Broken" Matt gear. The announcers were being over the top in describing it.
Hardy told the "Maker of Pain" that he knew Matt would come and Jericho said of course he knew because they booked this segment last week. That was a good line. Jericho asked how he did that teleporting thing and Matt said that he is magic.
Jericho said that Hardy is very impressive as a free agent coming to AEW. Jericho told Hardy that this is his show, this company was built on his back, it was put into the mainstream by him and when you show up in AEW, Jericho is the one you want to align with, not the "arrogant sons of bitches" in the Elite. Hardy said that he owed the Bucks of Youth a debt because they resurrected "Broken Matt Hardy." Hardy said that AEW represents freedom, it is his arcadia and he can't let the Inner Circle ruin this paradise while saying that it needs to be protected at all costs. Jericho talked about how much he's done for his Inner Circle guys and he brought Jon Moxley there. Jericho said that Hardy deserves a mulligan, so he deserves another shot and told him to join the Inner Circle.
Hardy said that last week he was repaying his debt. Hardy said you may recognize the vessel (referencing his body), you know the name, but he is Damascus and he is over 3000 years old. Hardy said when it comes to chaos, violence and brutality, he is practically perfect. Jericho said if Damascus is 3000 years old then he is very wise and Jericho knows what you're doing here because nobody knows about reinvention like Chris does. Jericho said that outside, Matt looks very different and inside, he's the same Matt Hardy he has known for the last 25 years. Hardy said that Jericho has changed many times over the last two decades, but inside you are still rotten to the core and truly "a hole of the ass." Now that mad me laugh calling him an asshole like that.
Jericho said that Hardy was always a step behind, never quite on top and living in the shadow. Jericho said that Matt was in the shadow of his younger brother and the shadow of bad booking. Matt said that his broken brilliance is shining brighter than ever. Jericho told him to apply that broken brilliance and that 3000-year-old wisdom because he's going to ask him one more time – are you Inner Circle or Elite? Matt yelled "DELETE" in reply, Jericho asked again and Matt said "DELETE" again. Jericho yelled "Elite" as Matt yelled "DELETE" at him so they did that repeatedly.
Jericho said that there is nobody there to chant your stupid catchphrase. Hardy said that there are essences everywhere in this venue. Hardy said that the fans usually sing along with his song "Judas" and Matt claimed he knew the real Judas because he betrayed Matt too. Hardy sang that Inner Circle shall "fade away and classify yourself as obsolete." Matt sang it twice. Jericho said he banned the fans until he says so. Hardy claimed he saw Abraham Lincoln in the crowd, he saw Martin Luther King and Maximillian. Jericho said he didn't see anybody in the crowd. Hardy told Jericho to look ahead and have a long, wonderful look at the entity that will delete the Inner Circle. Jericho said that all he sees is the same Matt Hardy. Jericho punched Hardy and Hardy punched back to knock Jericho on his ass.
Jericho said that he has some magic too, he said "abracadabra" and Sammy Guevara went into the ring to attack Matt. Kenny Omega and Cody went into the ring with chairs. They hit the heels in the back with chairs as the heels left. I guess Jake Hager wasn't there anymore after being on the show earlier.
Hardy stood tall in the ring with Omega and Cody while Jericho and Guevara were on the stage. The pyro on the stage went off to shock Jericho and Guevara with the idea that Matt set it off. That was the end of the show.
Analysis: This was a fun segment between two very experienced guys that know how to talk. It was also a chance for Matt Hardy to bring back his "Broken" gimmick and deliver the kind of promo that he wants to do because when he was in WWE, they really didn't get behind it that much. Now that Matt is in AEW, he has a lot more freedom for what he can say. Jericho offering wrestlers a spot in the Inner Circle constantly reminds me of the NWO days when it happened often, which was a way to set up a rivalry. Jericho was funny with a lot of his lines as the cocky heel that managed to get some jokes in there too. I'm not sure if the plan is to do Jericho vs. Matt as a singles feud right now or it's simply to build up the story for the Blood & Guts match down the road because when they do that match in a few months, Nick Jackson will be back to be in it. Anyway, that's for the future. This was fine for what it was as a way to introduce Matt as a babyface "Broken" character. The only thing I didn't like was the teleporting part because that was too silly even by pro wrestling standards.
Three Stars of the Show
Kenny Omega
Sammy Guevara
Chris Jericho/Matt Hardy
The Scoreboard
This week: 6.5 (out of 10)
Last week: 7.5
2020 Average: 7.38
Last 5 Weeks: 7.5, 7.5, 7.25, 7.5, 8.5
Final Thoughts
This week's Dynamite gets a 6.5 out of 10.
This was a basic show without anything that special on it although the Jericho/Matt Hardy promo in the main event was entertaining to me. In terms of in-ring action, it was a step back because they had a limited roster there so they kept it simple in the ring. I think it's a good call to limit the number of people you fly into the show when they aren't going to be booked. Keep it simple for now. The Omega/Sammy match was a good match that went over 20 minutes (it was a bit too long), then there were a couple of squashes and two other solid matches. There are some weeks where they have too many tag team matches and then this week they focused on singles matches. There were no women's matches either.
The announce team of Tony and Cody did a good job for most of the show. Kenny Omega did well while he was there. I liked Cody's old school wrestling references.
It's tough doing these shows with no crowd, but for the second week in a row, they put in a good effort. There were some things like biting fingers and things like that where I wonder why they would do it considering the world is told to avoid touching hands. I realize the wrestlers in the ring aren't sick, but there's no point in risking things by doing stuff like that. Anyway, if I had to compare to last week's show with no fans then I liked last week better.
—
You can contact me using any of the methods below. Go NBA Champion Toronto Raptors and Toronto Maple Leafs.
Thanks for reading.
John Canton
Email: mrjohncanton@gmail.com
Twitter: @johnreport
Personal Facebook and TJRWrestling on Facebook