The John Report: AEW Dynamite 03/04/20 Review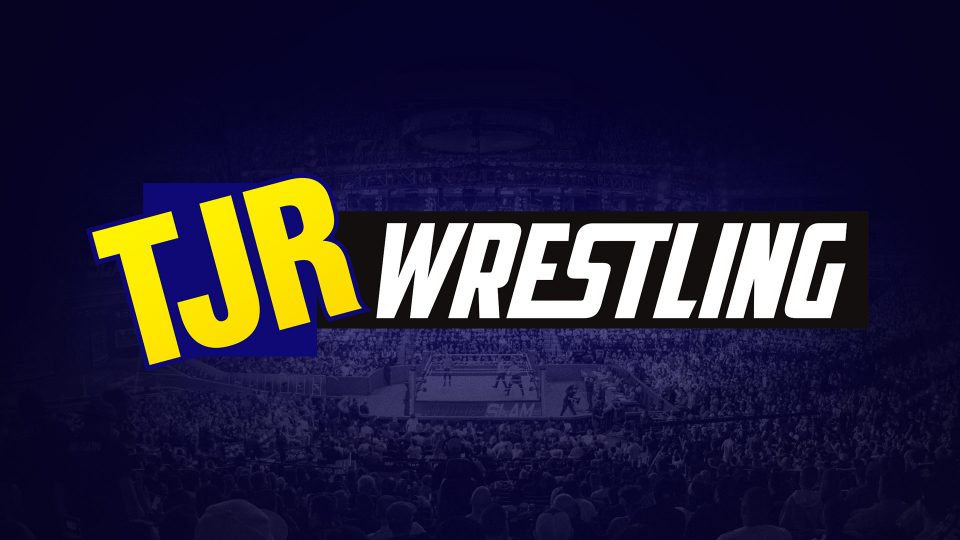 Welcome to the AEW Dynamite review on TJRWrestling. This week's show is the follow up to the excellent AEW Revolution pay-per-view from this past Saturday. Read my AEW Revolution Review here in case you missed it. The big thing that happened at that show was that Jon Moxley beat Chris Jericho to become the second-ever AEW World Champion in company history. There were good matches all night long, but the one standout match was the 31-minute tag team match that saw "Hangman" Adam Page and Kenny Omega defeat the Young Bucks. I gave it five stars out of five, so that makes it the first time I have given a five star rating for an AEW match. The next AEW PPV is Double or Nothing on May 23, so they have a lot of time to build that show up.
Live from Broomfield, Colorado (near Denver), this is episode #22 of AEW Dynamite. Follow me on Twitter @johnreport. Thanks to Melo Man for the banner up top. Here's my AEW Dynamite TV review archive. I'm watching on TSN2 in Canada as usual.
The show began with highlights of the big moments form AEW Dynamite from Saturday night.
Let's Hear from Jon Moxley
The new AEW World Champion Jon Moxley made his entrance with the AEW World Title on his shoulder and he walked in through the crowd. Moxley walked up some of the steps in the crowd and looked at the fans. Moxley walked the aisles, then he made his way towards the ringside area and entered the ring. It's a regular set this week with no ramp connected to the ring like there was at Revolution on Saturday. Moxley had a cut over his right eye.
Moxley was cheered loudly as he stood in the ring with fans chanting "you deserve it" for him. Moxley said this belt right here is the AEW World Championship, it's a beautiful thing because of what it represents and he looked into the camera saying it represents professional wrestling. Moxley said that is the sport that he loves and he has dedicated his life to. Moxley claimed that this belt never belonged to Chris Jericho and he said it didn't belong to him because this belt belongs to the AEW fans in the building and every AEW fan watching all around the world that helped will this company into existence. Moxley said that AEW fans wanted something different and better and "WE" brought pro wrestling back. That led to "AEW" chants.
Moxley said that he will defend this belt with his life. Moxley said he will crawl through any heel and climb any mountain and he said there isn't a man in AEW or this entire industry that can pry this belt out of his cold, dead hands. Moxley said that if anybody tries they'll get knocked out or choked out – it's all the same to him. Moxley knows it's not over between him and the Inner Circle since they tried to end his career. Moxley said he had a message for the whole Inner Circle: "I dare you."
The former AEW Champion Chris Jericho entered as the fans sang the "Judas" song as usual. Jericho stood on the stage with his Inner Circle buddies Jake Hager, Santana, Ortiz and Sammy Guevara.
Jericho said that he didn't need a damn belt to be Le Champion. Jericho was swearing a shiny pink jacket. The fans tried to chant something, so Jericho said they can't chant in unison, so "shut your ass" and listen to him. Jericho said that it is typical Mox to have more guts than brains as the Lunatic Fringe, but it all paid off because the Moxley Era has begun tonight. Jericho said that he thinks the Moxley Era "sucks ass." The fans chanted "you suck ass" at Jericho. Jericho said that Moxley was a cheater, a liar and Jericho spent a better part of three months to face a man with one eye…and the fact that you can see out of both is not an action that is worthy of a champion. Jericho said that he's like a snake oil salesman, a cheater and all the fans are liars too. Jericho said now Moxley has caused problems because now the Inner Circle is a hit squad. Jericho called his group handsome guys during that speech, so fans chanted "bullshit" and Jericho said that they are putting the entire AEW roster on notice. Jericho didn't care if you're the librarian, Michael Nakazawa or Jon Moxley because they will tear everybody apart, they will hurt people and start with Mox. Jericho said that after tonight's main event with Mox and Allin against Jericho and Sammy the Spanish God, Jericho guarantees that Mox will not walk out of this ring on his own two feet. Jericho said that if Moxley walks out of his own tonight then Jericho will take a leave of absence for 30 days and then he said 60 days if Moxley can walk out on his own. Jericho told Moxley he's always got a plan and Moxley isn't as smart as he thinks he is.
Moxley said that nobody ever said he was a genius while pointing out that he didn't even graduate high school. Moxley said that tonight he'll do what he did at Revolution in Chicago, except he'll do it tonight in Broomfield, Colorado and this time he'll send Jericho's ass packing for 60 days and make him look like a stupid son of a bitch. That took about 17 minutes to get through.
Analysis: It was good promo work form two of AEW's best talkers and top guys following the Revolution PPV. It made sense to have them kick off the show with some trash talking from Moxley and Jericho. I thought Moxley did a great job of emphasizing "professional wrestling" because in WWE you can't say that, so you know that's a bit of a shot at the company that calls itself "sports entertainment" all the time.
The announce team of Jim Ross, Tony Schiavone and Excalibur were shown on camera plugging the matches coming up later. The lineup doesn't look as strong as the last couple of weeks of Dynamite.
There's an eight-man tag team match to start the show with the SCU trio of Daniels, Kazarian and Sky entering. Colt Cabana made his entrance for his first official AEW match. Cabana has signed a contract with AEW to work as a wrestler and behind the scenes as well.
(Commercial – The split screen commercial just saw the SCU guys and Cabana greeting fans at ringside.)
The Dark Order group entered with the four guys wrestling in the match making their way down to the ring. The announcers talked about the storyline about how we don't know who The Exalted One is. They are somehow the number one ranked tag team in AEW although I don't think they have wrestled that that much on Dynamite. I don't watch the Dark show. It's not that interesting.
So Cal Uncensored (Frankie Kazarian, Christopher Daniels and Scorpio Sky) and Colt Cabana vs. The Dark Order (Evil Uno, Stu Grayson, John Silver and Alex Reynolds)
Cabana started with Grayson with Cabana hitting a headscissors takeover, so then Dark Order knocked the faces down with some cheap tactics. Uno with a back elbow. Silver and Reynolds put masks on during the match after walking to the ring without masks. Daniels with an elbow drop, Kazarian with a leg drop and Sky with a splash over the top on Silver. The four faces all hit running corner attacks on Silver with Kazarian hitting a dropkick. Sky hit a dropkick on Silver. Daniels tagged in, Silver with shoulder tackles, the referee was distracted and Grayson hit a forearm on Daniels while Uno threw Daniels into the ring post. The referee never saw that. The heels continued to cheat by attacking Daniels on their half of the ring.
(Commercial – The heels continued the attack on Daniels with some choking by the ropes followed by Uno hitting a neckbreaker and Grayson jumped off the top with an elbow drop into a sidewalk slam for two.)
The match returned with Reynolds and Silver hitting combo moves on Daniels including a leap to the head and Silver hit a bridging German Suplex for a two count. Silver with an enziguri kick and then Daniels hit a flatliner. Kazarian got the tag against Reynolds with clotheslines and a running elbow to the face. Kazarian with body slams on Reynolds and Silver followed by a springboard leg drop on both guys. Uno hit Kazarian in the back with a clothesline. The referee lost control of the action as all eight guys were in the ring, then Uno was left alone against the three SCU guys and they stomped on Uno. Daniels whipped Grayson into the turnbuckle, Daniels with a stomp on Reynolds and a suicide dive on Grayson on the floor. Daniels with a Cutter on Reynolds for two. Uno with a kick on Sky to knock him out of the ring. Cabana got the tag, he ducked a double team and hit a moonsault onto both guys. Reynolds rolled up Cabana for a two count. Sky hit a somersault dive taking out three Dark Order guys on the floor with one of them not even getting touched, yet he took a bump. Cabana with the Chicago Skyline slam on the top turnbuckle on Reynolds and then Cabana did the Superman pin for the win.
Winners by pinfall: So Cal Uncensored (Frankie Kazarian, Christopher Daniels and Scorpio Sky) and Colt Cabana
Analysis: *** It was a pretty good tag team match with the heels controlling most of it and Cabana got the win in his first official Dynamite match. It's fine to put over Cabana to give him some momentum in his first match. A problem with Dark Order is that fans don't see them as threats even as the number one ranked tag team, which shows how weird the ranking system is. Guys like Silver and Reynolds are there to put over others in AEW, which is what Reynolds did in taking the loss here.
After the match, Evil Uno said that it was not supposed to end this way. Uno said that the Exalted One is coming soon and when he gets there, heads will roll. SCU celebrated the win while the heels left.
Analysis: The rumored Exalted One is Matt Hardy, who is a free agent and likely signing with AEW. Another possible name is Brodie Lee (former Luke Harper in WWE), who is set to debut in two weeks in his hometown of Rochester, NY. It could be somebody completely different. I don't know.
There was a video package about the great match at Revolution with Omega/Page beating the Young Bucks. They showed quotes from wrestling media members like Bryan Alvarez (from Wrestling Observer/F4W), Wade Keller (PWTorch), Justin Barrasso (Sports Illustrated) and Dave Meltzer (from Wrestling Observer/F4W). They didn't include any of my comments praising the match. That's a shame. Anyway, it ended with the tease of Page nearly attacking Omega, but he did not.
The announcers talked about the match with JR saying that was the best tag team match he's ever seen. Schiavone put it over as well.
Britt Baker showed up at the announce table to help call the next match. She had a Starbucks drink for Tony since he used to work at Starbucks and it's her way of taunting him.
Big Swole entered for a match with a 2-2 record and 3-6 overall. I don't know much about her, but she is married to WWE's Cedric Alexander and I believe AEW is high on her. Leva Bates was already in the ring for the match.
Big Swole vs. Leva Bates (w/Peter Avalon)
Swole shoved Bates down, Bates offered a book as a librarian and Swole tossed it out of the ring. Avalon distracted and Bates hit a backstabber double knee attack to the back. Swole slammed Bates and hit a running knee. Swole with a kick to the head followed by a springboard Cutter. Swole hit a forearm to the head that's apparently called Dirty Dancing and she covered Bates for the pinfall win after two minutes.
Winner by pinfall: Big Swole
Analysis: 1/2* It was just a quick match to put over Swole. She had some decent moves, but it wasn't anything that special. They need to work on character development with these women so that maybe the fans will care more.
There was a video package showing MJF's win over Cody at Revolution. It was a cheap win for MJF because he put on the diamond ring and punched Cody in the face to beat him to win the match.
Cody made his entrance in a suit along with the brand new American Nightmare tattoo on the right side of his neck. They went to break there.
Analysis: That tattoo was a big talking point at the show because people were surprised by the placement of the tattoo. I am not a tattoo expert by any means (never had one, probably never will), but I think he probably should have put it on one of his arms. It's up to him, though. Do what you gotta do, man.
(Commercial)
Let's Hear from Cody
The crowd was on fire for Cody as he stood in the ring with a microphone. Cody said he wasn't sure if he wanted to talk about his match with MJF. Cody said when you're on a pay-per-view there's also a bonus when you a PPV match and get the "winner's share of the purse" as JR puts it. Cody said that the only way he can be comfortable with it at all is if MJF will come out there right now and tell him that he beat him fair and square.
There was a surprise in the arena because the legendary Jake "The Snake" Roberts made his entrance. Huge pop for the WWE Hall of Famer who has 46 years of experience in wrestling according to the graphic, which means that is when he started. Jake rubbed his hands on the ropes and the turnbuckle. The fans chanted "Jake The Snake" for him.
Roberts said he hates to spoil the party, but he got tired of listening to Cody cry and bitch. Roberts said he never cried about one match, yet Cody is going to do that and he said that little punk handed it right to ya. Roberts said that he is not there to praise Cody, he's there to slay him. Roberts said that the only reason here's there is because he's got a client and he claimed that the Dark Side is going to come. Jake said that it's been 20 years for him, 20 years to get clean and to get right and he has earned it. Roberts said if you think he's going to be a nice boy and play right, you've got another thing coming. Roberts said that he used to bring out the snake because people worried about that, so then he spanked your ass. Roberts said that he'll be outside the ring when his client faces Cody. Roberts said you can bring that "one trick pony" Arn Anderson too. Roberts called Cody "Caesar" again. Roberts said he wasn't in AEW to take the whole pie, just Cody's share. Roberts said that a wise man once told him to never turn your back on somebody you respect or are afraid of. Jake turned his back to Cody and walked away, so that showed he didn't respect him. Jake left and tossed Cody the microphone.
Analysis: That was a nice surprise seeing Jake the Snake making his AEW debut. Jake did an awesome job of delivering his lines in a way that showed he was back to his evil ways. The crowd was going to pop for anything he said, but when he was out there trash talking Cody, it showed he was heelish and that likely made Jake more comfortable too. There are some possibilities for who his "client" may be including Lance Archer and Brodie Lee, who I mentioned earlier. I think Jake is a nice addition to AEW as a credible wrestling legend that was also one of the best talkers ever. Jake is very close friends with Diamond Dallas Page, who is close with Cody, so that's where the association is. It seems like Cody is going to move into a new feud with whoever Jake's client is. There are a lot of mystery angles in AEW right now, which is good because it keeps fans interested. If I had to pick one guy to be Jake's client, I think it will be Lance Archer with Jake serving as his manager.
They showed highlights of Pac beating Orange Cassidy at Revolution after an attack from the Lucha Brothers. It was a very good match.
(Commercial – The Best Friends trio of Chuck Taylor, Trent and Orange Cassidy made their entrance for Chuck's match. They greeted fans at ringside including Cassidy seeing a guy dressed at him and some dude was dressed in an Oprah shirt. It looked awkward.)
The show returned with "The Bastard" Pac making his entrance. The announcers mentioned Kenny Omega and Nick Jackson of The Young Bucks weren't there due to injuries with JR saying that it was a precautionary measure. It's the top of the second hour as this match began.
Analysis: Omega has a broken pinky finger and he won't need surgery on it. They'll put a small cast on it, according to the Wrestling Observer. Nick Jackson's wife is due to have their third child any day now.
Pac vs. Chuck Taylor (w/Trent and Orange Cassidy)
Pac took control with a headlock, then a shoulder tackle and Pac with a headscissors, which was not sold well by Taylor. They messed that up a bit. Pac slid to the floor to get in Cassidy's face, Trent stepped up and Taylor with a baseball slide dropkick on Pac. A jawbreaker by Pac, knee by Taylor and Taylor hit a sitout Powerbomb for two. Taylor with a hard whip into the turnbuckle. Pac ran the ropes right into Taylor with a tilt-a-whirl backbreaker. Pac got back up, Taylor missed an attack and Pac hit a running back elbow on Taylor. Pac whipped Taylor into the barricade.
(Commercial – Pac sent Taylor into the barricade. As usual, the wrestlers were out of the ring for longer than a ten count, but in AEW the count is slow and then Pac went back in to break up the slow count. Pac hit a snap suplex on the floor and then went back into the ring. They went back into the ring with Pac slapping on an armbar.)
Pac had the armbar locked in and Taylor came back with a clothesline. Pac avoided a dropkick, pointed at his head and then ran the ropes right into a dropkick. Taylor with a clothesline over the top to the floor followed by a dive onto Pac on the floor and Taylor gave Trent a hug since that's what they do. Back in the ring, Taylor hit a sitout slam for two. Pac came back with a cutter after jumping over the top to deliver the move. Taylor set up Pac on his shoulders and dropped him in a move like a Powerbomb or a piledriver for a two count. Taylor went for a moonsault off the top, Pac moved and slapped on the Brutalizer submission for the pinfall win in a match that went just over 10 minutes.
Winner by pinfall: Pac
Analysis: ***1/4 They had a competitive match with Taylor hitting some big moves and nearly winning a few times, but Pac found a way to win after Taylor missed a big move off the top. It made sense for Pac to win as the singles wrestler while Taylor is a tag team guy. I think Pac is one of the best overall talents in AEW and is one of my favorites because he's a true heel that doesn't try to act cool like some wrestlers do.
After the match, Pac looked like he would attack Chuck some more, so Trent and Cassidy got in Pac's face. Lucha Brothers ran down to the ring and hit double superkicks on Cassidy and they beat up Trent too. Lucha Brothers and Pac stomped on the Best Friends in the ring.
Pac told the "scumbags" aka the fans to listen up. Pac said they are Death Triangle or as Lucha Brothers would like to say…Triangulo De La Muerte. Pac said that nobody is safe from them. That led to Fenix and Pentagon hitting the double team on Cassidy with a double foot stomp into a piledriver.
Analysis: It's another group with at least three people in it. I'm a big fan of all three guys and Lucha Brothers are among the worst booked people in the company based on how good they are. I think putting Lucha Bros with Pac is a good fit.
They did a promo with Shawn Spears and Tully Blanchard talking about how they have been trying to find a tag team partner. They wanted people to email about it or #SearchforSpears is the hashtag. Good luck with that.
Here's QT Marshall for a match, so you know he's there to lose a match as usual. He had Brandi Rhodes and Dustin Rhodes with him.
(Commercial – The trio was in the ring getting ready for a match. Brandi did a promo for the fans in the arena that we couldn't hear since it was picture in picture time.)
Jake Hager entered for his first match on Dynamite after he had his first AEW match at Revolution when he beat Dustin Rhodes. Hager had Santana and Ortiz with him since they are all part of the Inner Circle group.
Jake Hager (w/Santana and Ortiz) vs. QT Marshall (w/Dustin Rhodes Brandi Rhodes)
Hager took down Marshall followed by some slaps to the back of the head. Marshall with some punches, he jumped off the middle ropes and Hager with a forearm. Hager picked up Marshall for a slam as fans chanted "Jericho's bitch" at Hager. Hager with a powerslam. That's a finishing move for another tall wrestler in another company. Hager with a knee to the ribs, then he went for the Vader Bomb off the splash and Marshall got his feet up to block. Marshall with punches, then a handspring enziguri and Hager missed a corner attack, which led to a bump. Marshall went up top and hit a senton off the top for just a one count. Hager blocked a DDT attempt followed by Hager running the ropes with a hard clothesline. Hager with a standing arm triangle submission for the win. It was over in three minutes.
Winner by submission: Jake Hager
Analysis: 1/2* An easy win for Hager to continue his momentum coming off the win at Revolution. As I wrote earlier, Marshall's role is to put people over.
Post match, Hager held onto the hold for too long so Dustin tried to break it up. That led to Santana and Ortiz going into the ring to attack Rhodes. Cody ran out for the save with a clothesline and a powerslam on Ortiz and Santana. Cody with punches on Hager, then Ortiz with a chair to the back of Cody and the heels stomped on Cody. Matt Jackson of the Young Bucks hit the ring with superkicks on Ortiz and Santana. Hager overpowered Matt wit ha spinning slam. The heels continued to dominate as "Hangman" Adam Page entered with a beer in hand and a graphic that said: "Whipped Both Their Asses." Page put his beer on the ring post, then he joined the fight by going after the heels as he knocked Santana and Ortiz out of the ring. Page was sent to the apron and he hit the Buckshot Lariat on Hager, who ran into the clothesline and sold it great. That's something I have always liked about Hager. He sells moves so well. The crowd popped huge for that. Anyway, Page gave Matt the middle finger to continue their issues. Hangman grabbed a fan's beer at ringside, which is probably not a good idea in today's Coronavirus threat of a world, but he did it anyway.
Analysis: It was a good post match angle with the faces outnumbering the heels for a change. Page continues to get some of the biggest pops of anybody in the company as some of a loner babyface that likes to drink beers, so fans like seeing him kick ass. I'm not sure if fans would boo Page if he was a heel.
(Commercial – Page was handed more beers and other drinks from fans. He left with the drinks. Matt, Cody and Brandi left. They showed a fan holding up a "Cowboy Shit" sign in the crowd.)
A video aired about Nyla Rose beating Kris Statlander to retain the AEW Women's Title at Revolution. It was just an average match.
Analysis: This week's show only featured two minutes of women's action and no storyline advancement. They need to get better at that.
Next week on Dynamite in Salt Lake City, Utah: Cody vs. Ortiz, Death Triangle (Pac, Pentagon and Fenix) vs. three opponents not named yet. Also, we'll learn the rules to the Blood & Guts match on March 25. Another match is Jurassic Express vs. MJF, The Butcher and The Blade.
MJF did a pre-tape promo with his buddy Wardlow by his side. MJF said that as he defeated Cody in the ring, he proved that he was the final chapter of his epic little odyssey with Cody. MJF talked about his legacy saying that it will read that MJF is the greatest World Champion in the history of professional wrestling history. MJF said that you heard him and so did Jon Moxley. MJF said that he'll become the number one contender and he'll get the gold. MJF said he didn't care who it was while naming wrestling and he said he'll remain undefeated in AEW. MJF said it's because he is better than you and he took off his jacket to reveal an "I Pinned Cody" shirt. MJF said that this shirt is obnoxious, regrettable and distracting kinda like a neck tattoo. MJF said they're done here, so they left.
Analysis: Great promo from MJF as usual by having him talk about wanting to win the AEW World Title. That makes sense as a possible title match at Double or Nothing in May unless they go with Moxley vs. Jericho again. Since Cody is moving on to possibly feuding with whoever Jake Roberts' client is, then it makes sense for MJF to move on too. They can always go back to MJF vs. Cody at another time this year.
(Commercial)
It's main event time as announced by Justin Roberts.
Chris Jericho and Sammy Guevara entered for the main event tag team match as fans sang the "Judas" theme song. Jericho was still introduced as "Le Champion" even though he's not the champion anymore.
Darby Allin made his entrance with his skateboard as the fans gave him a big ovation and they were chanting his name. Allin's popularity grows every week.
Jon Moxley made his entrance by walking down the steps Tony pointed out his impressive 12-0-1 record in AEW. Moxley held up the AEW World Title as the fans cheered him. As Moxley walked down the steps, three guys in AEW jackets and masks attacked him. Nobody tried to help Moxley as the cameras followed them into the concourse of the arena where Jake Hager, Santana and Ortiz took off their masks. They whipped Moxley into a wall. Jericho was laughing about it in the ring. Hager choked Moxley with a shirt. The security guys were there holding fans back instead of trying to help Moxley. Hager choked Moxley with a trash can, but then the heels continued the attack on Moxley. Hager hit the running knee to the groin and they dumped some garbage on Moxley. The heels celebrated by trying to attack Hager from behind, but then Hager choked him with a head/arm choke.
Analysis: This was expected after Jericho predicted Moxley would be beaten up earlier in the night. It was fine as a beatdown, but it was comical how the security guys were there keeping fans back while making no attempt to help Moxley. I understand wanting to let an angle play out. It just looked ridiculous as a visual.
Darby Allin vs. Chris Jericho and Sammy Guevara
Allin said he would start the match on his own, so the bell rang. Allin knocked Sammy and Jericho out of the ring. Meanwhile, Dr. Sampson got to Moxley and checked on him while the heels left. Allin sent Sammy into the barricade followed by a drop toe hold to Jericho into the steel steps. Back in the ring, Sammy hit a jumping knee to the face of Allin. The Inner Circle's Hager, Santana and Ortiz were at ringside to watch the match. Jericho with a belly to back slam on Allin. Jericho worked on Allin with chops, Allin got a sunset flip pin for two. Allin with a moonsault press onto a standing Jericho for two. Jericho slapped on the Liontamer submission, but it was more of a Boston Crab as Allin managed to fight out of it by getting his hand on the bottom rope to break the hold. Jericho with a sliding dropkick to send Allin out of the ring.
(Commercial – The heels remained in control as Jericho whipped Allin into the barricade with Allin bumping over the barricade and going into the crowd. Sammy with a delayed vertical suplex, then he passed Allin to Jericho, who tagged in.)
Jericho dropped Allin with the delayed vertical suplex. Jericho and Sammy hit a double team elbow smash on Allin. The fans were chanting "f**k you Sammy" and the audio was being muted because of that. The fans chanted "stupid idiot" at Jericho as Allin fought back against Chris with punches and a clothesline that sent Jericho over the top to the floor. Allin hit a running suicide dive on Jericho on the floor where he used his whole body to knock Jericho down. Sammy tagged back in with a move where he lifted Allin up and kicked him in the spine. Jericho was back in with forearms, Allin with punches and Jericho hit a back elbow. When Jericho tried the Lionsault off the ropes, Allin got the knees up to block. Allin crawled to his corner where there was no partner for him. Allin tagged himself against Sammy to show that he was fired up. Allin with a Sunset Bomb on Sammy for two. Allin sent Sammy and Jericho to the floor with Allin hitting the Coffin Drop onto the Inner Circle guys on the floor where he hit most of them. Allin hit a flipping Stunner on Sammy. Allin went up top and he hit the Coffin Drop on Sammy, but Jericho was there to break up the pin attempt. Jericho to the floor, Allin with a dive and Jericho hit the Judas Effect elbow on Allin to block the diving attempt. It was not obvious right away, but then the replay showed that Jericho hit the back elbow to the face. Sammy covered Allin for the pinfall win after 14 minutes.
Winners by pinfall: Chris Jericho and Sammy Guevara
Analysis: ***1/2 A very good match with a strong story thanks to Allin put up an incredible fight in trying to come back from a handicap match situation and nearly winning a few times. The fans are really believing in Allin a lot because of his fighting spirit. I like the way Allin has been booked. The heel side of Jericho, Sammy and friends didn't cheat that much to it. The numbers game was the factor along with a great finishing sequence with Jericho hitting the Judas Effect elbow on Allin on the floor. They really set that up well. Allin is not hurt by this loss since he was in a handicap match.
The Inner Circle group celebrated in the ring, but that's when Jon Moxley emerged from the backstage area with a steel chair. Moxley threw a chair at Hager and a clothesline sent Hager out of the ring. Moxley with the Paradigm Effect DDT on Sammy. Hager went back in the ring with a cheap shot forearm from behind.
The Inner Circle continued to attack Moxley. They brought Moxley up the ramp and they were on the stage. Santana and Ortiz lifted Moxley into Hager's arms and they gave Moxley a Powerbomb off the stage right through a table that happened to be in the perfect spot. The Inner Circle posed over Moxley while giving Moxley the middle finger as a group. The announcers kept talking about how dangerous the Inner Circle group has been. They replayed the Powerbomb spot. The Inner Circle celebrated some more as the fans booed and that was the end of the show.
Analysis: It got more heat for the Inner Circle as AEW's most dominant heel faction. The crowd booed them a lot, so it got the reaction that AEW wanted. The Powerbomb off the stage through the table was a big bump that drew a big reaction as well.
Three Stars of the Show
Jake Roberts – I don't remember the last time Jake did a promo on TV, so I'll give it to him out of respect. Plus, he did a good job.
Darby Allin – This guy continues to impress me more every week.
Chris Jericho – Consistent greatness.
The Scoreboard
This week: 7.25 (out of 10)
Last week: 7.5
2020 Average: 7.45
Last 5 Weeks: 7.5, 8.5, 8, 8, 7.5
Final Thoughts
This week's Dynamite gets a 7.25 out of 10.
This episode felt different than the last few weeks of the show. I still liked it, but they didn't do as much in the ring as usual. There was more of a focus on developing stories although the women's division was barely featured at all. They have a lot of mystery angles right now along with stables being formed all over the show. I can't remember another wrestling company having so many groups of three or more people. That makes me think they'll announce Trios Titles or Six-Man Tag Team Titles soon.
There was some false advertising from AEW because last week they said there would be the debut of Lance Archer, but he did not appear. Perhaps Lance is the client of Jake Roberts, so they decided to hold him off. It's just a creative decision to change things. It happens all the time in any wrestling company as we know.
They did a good job of making the Inner Circle look strong by beating up Jon Moxley at the end of the night. I was really impressed by Darby Allin in the main event. That kid continues to work hard and he gets louder ovations every week.
Overall, this episode featured more talking than usual, which is not that common in AEW. That made it a bit of a step back over the last couple of weeks of Dynamite. There were still a lot of things that I enjoyed as they head to the Blood & Guts episode of Dynamite on March 25. We'll learn more about it next week.
—
You can contact me using any of the methods below. Go NBA Champion Toronto Raptors and Toronto Maple Leafs.
Thanks for reading.
John Canton
Email: mrjohncanton@gmail.com
Twitter: @johnreport
Personal Facebook and TJRWrestling on Facebook