The John Report: AEW Dynamite 01/15/20 Review (Bash at the Beach)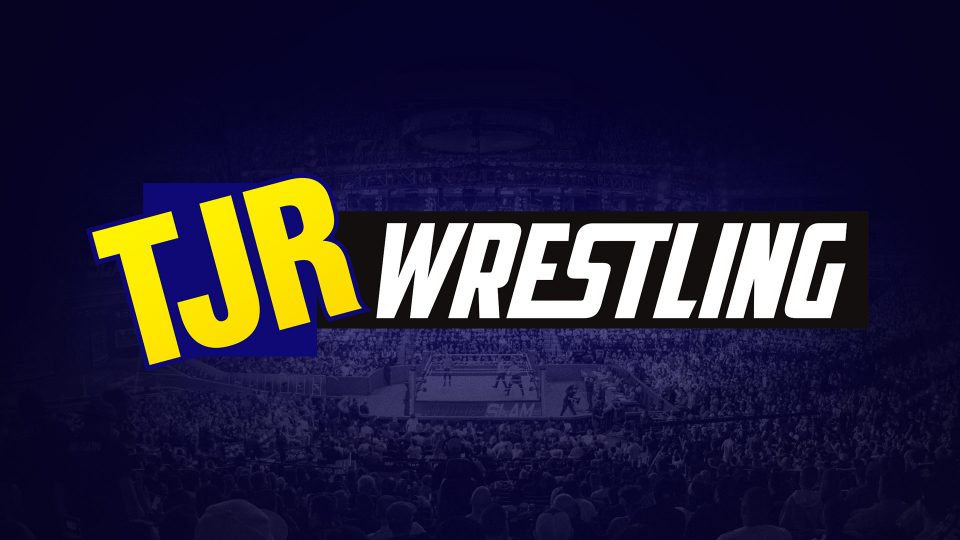 It's the Bash at the Beach edition of AEW Dynamite this week. There was also some big news earlier on Wednesday about AEW getting a contract extension on their TV deal with WarnerMedia (TNT) that will see them air Dynamite on TNT until at least the end of 2023. That's awesome news for a company that has only had 14 episodes of Dynamite prior to this week. They also announced there will be a second AEW TV show debuting this year in addition to Dynamite and the AEW Dark show on Youtube. No word on the channel, day of the week or time for that show yet. The next AEW pay-per-view is called AEW Revolution on Saturday, February 29th, so let's see what they have in store for us this week.
Live from Miami, Florida, this is episode #15 of AEW Dynamite. Follow me on Twitter @johnreport. Please visit TJRWrestling.net daily for our regular updates on the wrestling business featuring WWE, AEW and other wrestling news coverage along with reviews about wrestling's past and present. Thanks to Melo Man for the banner up top. Here's my AEW Dynamite TV review archive. I'm watching on TSN2 in Canada, so there might be different commercial breaks or split-screen moments.
There was a graphic to start the show for Rocky Johnson 1944-2020. He passed away earlier on Wednesday at age 75. Rest in peace, Rocky.
We are saddened to learn wrestling legend Rocky Johnson has passed away. We extend our heartfelt condolences at this difficult time to his friends and family. pic.twitter.com/0AFyuu4AR3

— All Elite Wrestling (@AEW) January 16, 2020
There was a unique set for the Bash at the Beach edition of AEW Dynamite. They even had some sand on the stage and an attractive woman sitting on a beach chair.
The show began with a tag team match where four teams were already standing in the ring as ring announcer Justin Roberts introduced them. The announcers were Excalibur, Jim Ross and Tony Schiavone as usual.
Analysis: I like how they start the show with action right away. There's no need for a promo or even a video package. Just get to the match. I like that.
The Young Bucks (Nick and Matt Jackson) vs. Best Friends (Trent and Chuck Taylor) w/Orange Cassidy vs. Kenny Omega & "Hangman" Adam Page vs. Santana & Ortiz
The winners of this match get a Tag Team Title match against SCU next week. Two guys are in the ring as the legal men while the other six have to tag in. First fall wins the match.
Nick started with Trent with an impressive arm drag off the top rope, then Trent tried moves and they avoided eachother. Page tagged in against Taylor and gave him a fallaway slam. Omega faced off against his good friend Matt of The Elite group, but when they locked up, the heels Santana and Ortiz attacked them. Santana chopped Omega repeatedly, Omega with a backbreaker on Santana and Nick tagged in with a jumping double stomp on Santana. Ortiz went in, bulldog into the knee and Matt with a neckbreaker. Matt and Trent were legal briefly, Nick tagged back in and the Bucks hit a double dropkick on Trent. Matt did his locomotion style four Northern Lights suplexes, but Trent countered with a Tornado DDT off the ropes. Taylor with a belly to belly on Matt, neckbreaker on Nick and a Powerbomb on Matt. Ortiz in the ring, but Taylor threw him out of the ring. Trent with a half n half suplex on Matt after Taylor kicked Matt, so that was a cool looking double team move. Santana knocked down Trent from behind. Ortiz knocked Page and Omega off the ropes. Santana and Ortiz hit multiple kicks on Matt, Santana with a moonsault, Ortiz with a suicide dive on one side of the ring and Santana with a somersault dive over the top to take out three guys. Huge pop from the crowd for that action along with a "this is awesome" chant. Santana with two rolling suplexes on Matt, then a stalling suplex, Ortiz tagged in and hit a delayed suplex followed by some Eddie Guerrero shaking. Love that. Matt sent Ortiz out of the ring and hit a Spear on Santana. Nick wanted the tag, but Ortiz pulled him off the apron. Matt came back with a leap off the top rope into a Stunner. Matt thought about tagging out to Page, but then he chose Omega instead. Page looked upset about that. Omega with a Snapdragon Suplex on Ortiz, then he delivered one to Santana and Trent tagged in only to receive a Snapdragon Suplex. Page jumped into the ring, running SSP on Trent, Omega with a moonsault and Page hit a moonsault onto two guys on the floor. The director missed it, but he got the job done. Ortiz tripped up Omega, then Santana went up top and hit a somersault dive on Omega and Page on the floor. Nick with an X-Factor on Trent, then Taylor hit a dive to the floor while Nick hit a dive as well. The announcers didn't know who the legal men were. I had no idea at this point. Trent gave Matt a superplex onto most of the guys on the floor – they didn't hit Ortiz, but he still went down sort of. The fans chanted "Holy Shit" for that.
The match reset with Trent hitting a running knee on Omega in the ring. Omega wanted a suplex, but Taylor went into the ring, Page joined the party and there was a double suplex attempt where the referee caught a boot to the face. All eight guys were in the ring trying to do a suplex spot and that led to Orange Cassidy going into the ring while the wrestlers were all huddling together. Cassidy assisted it leading to five guys suplexing four guys and the fans loved that. The referee woke up to see the Best Friends hug Cassidy. JR laughed about it. Taylor and Trent each hit piledrivers. Taylor up top and Trent dropped Omega with the Strong Zero double team move with the Young Bucks making the save to prevent the three count. Matt and Taylor were the legal men as they slugged it out with forearms, Taylor knocked Matt down and Page hit a clothesline. Trent with a clothesline on Page. Ortiz in there, Santana with a boot to the face and Santana with a cannonball. Nick with a superkick on Ortiz, Nick with kicks to Santana and Ortiz gave Nick a Powerbomb. Matt with superkicks for Santana and Ortiz. Matt stopped himself hitting a superkick on Page, then Taylor hit Page and Young Bucks hit more superkicks to knock Santana and Ortiz out of the ring. Trent sent Nick over the top to the floor. Page tagged himself in against Taylor, Matt wasn't happy about that, Matt was sent out of the ring by Taylor, Omega with a V-Trigger knee on Taylor and Page hit a Buckshot Lariat while Omega hit a V-Trigger knee to the back of Taylor as Page pinned Taylor to win the match after 17 minutes.
Winners by pinfall: Kenny Omega & "Hangman" Adam Page
The win means that Omega and Page will face SCU for the AEW Tag Team Titles next week on Dynamite.
Analysis: **** It was a chaotic, fun tag team match featuring eight guys that know what they are doing out there. There were so many amazing moves that were timed well and they made difficult stuff look easy, so of course I'll call it a great match. The issue is that they ignore tag team rules so much to where you don't know who the legal man is for most of the match (even the announcers mention it) and I think that hurts the match. Another thing I wish they could do better is have guys for pinfalls more. They just kept doing moves without trying to win the match and if you're telling the audience that the winners get a title match, the wrestlers should try to win more. I just think they could structure these matches better. I saw WWE's Baron Corbin complaining about this too. I think he's got a point to a degree, but it's still cool to watch a match like this. It's also interesting that Omega and Page got the win since they have had problems with Page even looking frustrated during this match, but that's what makes it unique. They could win the titles next week and then have Page turn on Omega or maybe Page will turn after they fail to win the titles next week.
Post match, The Young Bucks were upset about what happened and were trying to talk to Page and Omega about it. Omega talked to them, then they all raised eachother's hands to end it.
(Commercial – They had a split-screen commercial. There wasn't much there. Admittedly, I was paying attention to other things.)
The announce team of JR, Tony and Excalibur were shown on screen hyping up what's still to come on the show.
Let's Hear from Cody
Cody walked out to the ring wearing a white jacket, pants, blue shirt and white shoes in a "Miami Vice" style look. Google it, kids. Anyway, Cody got a huge pop as he walked down to the ring for a promo.
Cody said that Arn Anderson was right when he said that the audience wants this match. Cody said that not too long ago he was filled to the brim with self-righteousness and he asked MJF to name his price.
They put up a graphic on the screen of what MJF wants from MJF's promo two weeks ago:
– Cody cannot touch MJF until Revolution
– 10 lashes on live TV
– Steel Cage match against Wardlow
Cody talked about how Max is afraid that he might come to the conclusion that perhaps Wardlow should not be carrying MJF's bags and perhaps MJF should be carrying Wardlow's bags. Cody commented about the ten lashes on live TV with MJF wanting to whip in. Cody said if MJF thinks that if he bleeds it will weaken him it would be wrong to assume that. Cody said that he is already in MJF's head and he talked about MJF having pageant parents that put him on TV like the Rosie O'Donnell show. Cody talked about how people say that MJF is an old school heel, but Cody said his friend Kevin would say he is lazy, not old school.
Cody said he accepted the Steel Cage match against Wardlow and he knows the perfect place. When it comes to not touching MJF until Revolution, he accepts. Cody said when it comes to ten lashes live on Dynamite, he accepts that too. Cody said that he knows what it means to have this match at Revolution and he said that it means he failed as a mentor. Cody said that MJF is just a chapter in his story and at Revolution, he will give MJF a "god damn scar." Cody's promo ended there.
Analysis: Good stuff from Cody there, which is no surprise because he's one of the best talkers in AEW. It was obvious that they were going to do Cody vs. MJF at Revolution, so now it's official while they can also do the segments leading up to the match.
(Commercial – Cody threw his white jacket into the crowd and left to a nice ovation. MJF was shown walking backstage with Wardlow while MJF was wearing a show saying "I Banged Dallas' Daughter" on it. Darby Allin was shown backstage getting ready for his match. Pac was shown backstage getting ready for his match as well.)
Joey Janela was backstage doing a promo talking about how he was punched in the balls by ex-girlfriend Penelope Ford. Janela said he told her that he didn't want anything to do with her, but he knows that she can only get over on his name. Janela called Kip Sabian her sidepiece and he dared Janela to come play. Janela said that last year he felt like he got hit in the balls all year, but next week he has Rey Fenix and he has something to prove. He feels like guys like himself are the backbone of AEW while things have to change. Janela said he'll show everybody why Joey Janela is a bad, bad boy.
Analysis: Janela hasn't been utilized that much in the last few months. I wonder if he'll get featured more because the fans do like Joey, but he hasn't been booked like much of a star yet. The promo was pretty good.
Brandi Rhodes entered with Mel for a match where they were joined by Dr. Luther. It was supposed to be Awesome Kong and Mel, but Kong is sick, so Rhodes took her spot. Kris Statlander was one of the opponents that is from the "Andromeda Galaxy" because she's got an alien gimmick that is silly. Hikaru Shida entered to team with Statlander as the babyface team in the match.
Analysis: The story is that Brandi and fans cost Statlander her title match last week, so the faces were looking for revenge.
Brandi Rhodes and Mel (w/Dr. Luther) vs. Kris Statlander and Hikaru Shida
Mel attacked Shida from behind with forearms to the back and she tossed Shida across the ring. Shida avoided a corner attack, Shida with a hurricanrana to send Mel out of the ring and Statlander barely hit Mel on the floor when she tried an attack. Why do a flip if you barely touch the person? That's odd. Shida jumped off a chair and hit a running knee on Mel. Shida and Statlander with a double dropkick on Mel. Shida held onto the ropes, kick to Mel, Brandi distracted and Mel hit a boot to the face of Shida. Mel with a leg drop to the back. Brandi with a kick to the ribs for two. Mel was back in there as she stretched Shida's back against the ropes. They went to break there.
(Commercial)
The match returned with Mel hitting a slam on Shida for a two count. Shida with elbow strikes to the chest, Shida with a knee strike and Brandi tagged in against Statlander. Brandi cowered in the corner like a heel, she touched the nose since Statlander is an alien (something like that) and Statlander hit a kick to the head followed by a clothesline. Statlander with a spinning slam on Brandi for two as Mel made the save. Shida hit a dropkick to send Mel on the ring, she barely connected and the announcers tried to cover for it. Brandi hit a spear on Statlander for two. Mel hit a spinning slam on Statlander for two. Mel to the middle ropes, Shida back with a superplex and Statlander with a running knee on Mel got a one count. Shida with a knee to Mel and Statlander with a standing moonsault for two as Brandi made the save. Mel with a double clothesline on her opponents. Statlander countered a slam and hit her Big Bang Theory piledriver like move for the pinfall win after 11 minutes.
Winners by pinfall: Kris Statlander and Hikaru Shida
Analysis: **1/4 The match was just okay. They featured Mel a lot because Brandi is limited in what she can do and you could tell that since Brandi barely did anything in the match. The last few minutes were booked well with Statlander finding a way to win and getting momentum back after she failed to win her title match last week due to Brandi and Mel. Shida was just kind of there without much of a role in the match.
There was a Dark Order video package featuring some guy in a suit talking about how they were trying to acquire Michael Nakazawa for their group. They mentioned that it will be harder to acquire Kenny Omega. The guy mentioned Brandon Cutler might have interest because he has struggled. Dark Order believes that they believe the time to strike for Adam Page is now. Some leader in the room told the guy in the suit that they had to show the world they are powerful.
The closeup shots of the woman in the bikini sitting on the beach chair are a welcome sight. Sammy Guevara blew some kisses to the woman in the chair. Sammy entered for his match.
(Commercial – The split screen commercial showed Guevara in the ring getting ready for his match. Sammy got his cue cards that he held to the camera.)
Jon Moxley made his entrance to a huge ovation after he drove his expensive blue car into the arena since he was gifted the car by The Inner Circle. They showed a replay of last week when Moxley turned down Chris Jericho and The Inner Circle. Huge pop for Moxley while Justin Roberts did the yelling entrance for him.
Jon Moxley vs. Sammy Guevara
Guevara with a dropkick followed by some celebrating and Moxley hit him with a clothesline. Guevara hit a springboard Cutter followed by a dive outside the ring onto Moxley. They went back into the ring, Sammy tried a slap, but Moxley slapped him instead. Moxley with a running knee strike and a suplex into a slam for two. Moxley teased his DDT on the apron, Guevara fought out of it and Guevara jumped off the turnbuckle with a double foot stomp that sent Moxley onto the ring apron. Guevara whipped Moxley shoulder first into the steel steps and then went into the ring to celebrate.
(Commercial – Guevara continued the offense with a Samoan Drop for two. Moxley prevented a whip into the steps, but then Guevara sent Moxley into the ring post. Guevara went up top where Moxley met him and hit a superplex.)
Moxley with forearms, he went for a German Suplex, but Guevara landed on his feet and hit a standing Shooting Star Press for two. Guevara rolled up Moxley for two and then Moxley hit a headlock driver that spiked Guevara for a two count. Moxley went up top and Guevara hit a Spanish Fly slam off the top, then a jumping knee and a Go to Sleep by Guevara got a two count. Guevara went up top, jumped off with nothing, Moxley caught him and slapped on a rear naked choke submission leading to Guevara tapping out after around 10 minutes.
Winner by pinfall: Jon Moxley
Analysis: *** The match was solid with Moxley obviously getting the win here. Some of Sammy's moves looked good although he still needs to improve on the little things. I thought it could be a few minutes shorter in order to put over Moxley in a more impressive way. I know in AEW they want wrestlers to "get their shit in" as the expression goes, but sometimes you need to book a four minute win for somebody like Moxley. Sammy is a good performer, though. I'm just saying sometimes it's better to put somebody over in a bigger way.
The win means that Moxley will face the winner of Pac vs. Darby Allin and the winner of that match will get the next AEW World Title shot.
Chris Jericho's music hit as the lights went out in the arena. When the lights came back on, Jericho and his Inner Circle buddies Jake Hager, Santana and Ortiz were in the ring with Moxley along with Guevara, who was down on the mat. It was a 4 on 1 attack on Moxley as the bell rang, which did nothing. Jericho was wearing a leather jacket with spikes on it. Hager held Moxley in a choke hold while Jericho hit Moxley with the AEW Title strap three times in a row on the back. Moxley was held up by Santana and Ortiz as Hager hit a running knee to the groin of Moxley. Good sell by Moxley. Jericho took one of the spikes off his jacket. Jericho went over to Moxley and hit Moxley in the right eye with it (it more like gently hitting the forehead above the eye). Moxley went down in pain holding his right eye. Nobody helped him immediately while the fans chanted "Asshole" at Jericho. There were finally officials that tried to stop it and some fans were chanting "Aubrey" for female referee Aubrey Edwards. Jericho put his leather jacket back on. Ortiz said "the best" into the camera so Tony said: "The best…my ass." Dr. Sampson went into the ring to check on Moxley, who was covering his eye.
Analysis: This was a great angle to get a lot of heat to continue the rivalry with Jericho and Moxley. They spent nearly a month trying to tell us that Moxley might join the Inner Circle, which was obviously never going to happen, so now they can go back to building the heat for the rivalry. Jericho attacking the eye (or close to the eye) is an old school way of getting heat. It makes the rivalry feel more personal between them. I thought this was very well done.
(Commercial – Jericho spoke into the camera although we don't get audio during split screen segments. The camera was focused on Moxley getting tended to by the doctor and it looks like Moxley was covering above his eye. Referee Aubrey Edwards tried to sell it by making a face like she was grossed out by it. They had the doctor cover Moxley's face with an ice pack.)
The show returned with Moxley walking away with the doctor and referees. They showed replays of Moxley getting beat up by the five Inner Circle guys while nobody tried to help Moxley.
The Inner Circle group of Chris Jericho and friends were interviewed by Jen Decker in the backstage area. Jericho said that Moxley signed his own death warrant because of what he did. Jericho said that's why they had to take him out. Jericho said that Pac and Darby Allin can thank them because they kicked the crap out of Moxley. Jericho even said they kicked the "shit" out of Moxley. Jericho said that next week on the Jericho Cruise they'll beat up the Jurassic Express as well. Jericho said "we'll see ya around Moxley" even though Moxley can't see them. Guevara hit on Decker saying "hit me up" to her. She left looking unimpressed.
Analysis: Jericho is an incredible all around performer even at 49 years old. I continue to be impressed by how great he has been in his career. Fun promo here.
The heel team of The Butcher and The Blade made their entrance with The Bunny as their manager. MJF was next with Wardlow with MJF wearing the shirt "I Banged Dallas' Daughter" and the fans booed him of course.
The face team was next with QT Marshall, who is 0-3 in his AEW Career and any time he is in a match, you know he's there to do a job. Marshall works full time for AEW as well. I know he's got some job behind the scenes there. Dustin Rhodes entered and he's only the second oldest guy in this match at 50 years old. Diamond Dallas Page is next and he got a huge pop. DDP is 63 years old although if you look at him you would never know it because he looks amazing. That DDP Yoga program really works. Tony Schiavone said he lost 50 pounds using DDP Yoga as well. Good pop for DDP.
Diamond Dallas Page, Dustin Rhodes and QT Marshall vs. The Butcher, The Blade and MJF (w/The Bunny and Wardlow)
It looked like DDP would start against MJF, then MJF went into the crowd, Marshall tagged in and MJF tagged back in. MJF with a shoulder tackle, then Marshall did a cartwheel to avoid MJF and Marshall gave him the middle finger instead of shaking his hand. MJF with an eye poke on Marshall, then Blade tagged in and Marshall hit a springboard cross body block. Rhodes tagged in with two clotheslines on Blade, uppercut punch, atomic drop and Blade sent Rhodes into the heel corner. MJF got in a cheap shot punch with the diamond ring on his hand and Blade worked over Rhodes with punches. Bunny slapped Rhodes in the face and Wardlow kicked Rhodes down.
(Commercial – The heels worked over Rhodes with strikes and Butcher hit a delayed suplex on Rhodes. Blade stomped on Rhodes to prevent him from tagging out. MJF worked over Rhodes for a bit.)
MJF was in the ring with a chinlock and I think JR called him "Michael" even though it's Maxwell Jacob Friedman. Rhodes got his knees up to block MJF's attack. Butcher attacked Marshall on the apron to take him out. Rhodes hit a powerslam on Blade. DDP got the hot tag against MJF with DDP hitting a clothesline, then he sent MJF into the turnbuckle repeatedly and a clothesline for Butcher. Page sent MJF into the turnbuckle, which led to a ridiculous flip bump by MJF out of the corner. The announcers laughed and were very sarcastic about it. DDP hit a clothesline on Blade. DDP hit the Diamond Cutter on Butcher. MJF got a low blow kick that the referee didn't see, Rhodes tagged in and hit a Canadian Destroyer off the ropes. DDP hit the Diamond Cutter on MJF and Rhodes covered for two as Blade broke up the pin. Marshall sent Blade out of the ring, Rhodes hit a dive on Butcher and Blade. Marshall did a cartwheel dive over the top onto the heels on the floor. Page went up top and hit a cross body block onto four guys on the floor including two teammates. Big pop for that dive. Back in the ring, MJF hit the ROLLUP OF DEATH~! with the tights on Marshall for the pinfall win after 11 minutes. They did a poor job of showing that because they were showing a replay of DDP's dive, so the finish was only shown on the small screen. They did replay it.
Winners by pinfall: The Butcher, The Blade and MJF
Analysis: **3/4 There were some cool moments here with DDP looking like he hasn't lost a step even in his 60s. MJF getting the win is the right move since he's in one of the biggest feuds in AEW against Cody right now. This was more of a traditional tag team match with Dustin as the face in peril leading to the hot tag for DDP and then the finish came soon after that.
They went backstage to SCU (Frankie Kazarian, Scorpio Sky and Christopher Daniels) holding their AEW Tag Team Titles with Jen Decker interviewing them. SCU defends the titles next week on the Jericho cruiser. Adam Page showed up with a drink in hand, Kenny Omega appeared and said his partner has been a bit frisky. Omega said they should have a gentleman's contest on the cruise next week. Daniels complained that Page spilled some of his booze on his shirt.
It was announced that Cody vs. Wardlow in a Steel Cage will be on February 19th in Atlanta at State Farm Arena.
(Commercial)
It was time for the main event of the show with Pac making his entrance first. Darby Allin entered as the opponent and he's well liked by the fans. The winner faces Jon Moxley next week on Dynamite on the Jericho cruise and the winner of that match gets the next AEW World Title shot.
"The Bastard" Pac vs. Darby Allin
Allin showed off his athleticism with an arm drag followed by a dropkick. Pac came back with a backbreaker followed by a toss across the ring. Allin got a dropkick that sent Pac into the turnbuckle, Pac to the floor and Allin hit a suicide dive that sent Pac into the barricade. When Pac left the ring again, Allin hit another suicide dive that was more like a running shoulder tackle that sent Pac into the barricade. Allin tried a dive on Pac on the floor, but Pac caught him and swung him into the steel steps.
(Commercial – The action continued on the floor with Pac setting up Allin for a move on the steps and Pac hit Allin with a Powerbomb on the steel steps. Back in the ring, Pac slapped on a tight headlock.)
Pac dumped Allin out of the ring and whipped him into the barricade. Back in the ring, Pac hit a missile dropkick for a two count. They battled on the top rope with Allin countered a Pac move with a spinning slam where he hooked Pac's shoulders. Allin went up top and hit a Coffin Drop on Pac on the floor. That drew a big pop. Back in the ring, Allin hit a flipping Stunner followed by a sunset flip Powerbomb for a two count. Pac pulled the ring apron back, so Allin was trapped against the apron. It's a classic Finlay spot as Pac kicked Allin in the back. JR said "it's very European, very Irish" to reference Finlay as Pac hit a running clothesline for a two count after Allin did a flipping bump. Allin got a cradle for a two, then they each got multiple nearfalls and Allin jumped off the ropes right into a German Suplex by Pac for two. That was a rough landing for Allin with Tony thinking that it broke his neck, but Allin was okay. Pac went to the ropes, Allin tried to fight him there, Pac punched him down and Pac hit the Black Arrow splash on the back of Allin leading to the pinfall win after 12 minutes.
Winner by pinfall: "The Bastard" Pac
Analysis: ***1/2 This was an exciting, fast paced match with a lot of action and a good finish. Allin continues to win over the crowd as a daredevil type face that sells everything like he's knocked out, but then he keeps on fighting. Pac getting the win is fine with me because he's one of the best heels in the company, so putting him against Moxley makes a lot of sense. Pac is one of my favorites in the company, but I wish he had a feud that would allow him to stand out more. Pac has been wanting another match with Omega, but that storyline isn't featured every week.
The win by Pac means that he will face Jon Moxley next week on AEW Dynamite with the winner getting an AEW World Title shot against Chris Jericho.
Post match, Pac was interviewed in the ring by Tony Schiavone. Pac told Tony to congratulate the new number one contender for the AEW Championship. Tony mentioned Moxley and Pac said that Moxley is physically incapacitated, which means a forfeit. Pac said you are looking at the number one contender and as for Chris Jericho, he is coming for him and when Pac wins the AEW Championship…Tony said that they had to go to the back.
Jon Moxley was shown being loaded into an ambulance, they closed the doors and Moxley emerged with a black bandage covering his eye. Christopher Daniels was one of the guys in a suit because he helps run talent relations in AEW.
Moxley walked onto the stage. Moxley said he didn't care if he was blind, one eye, no eyes and he will kick his ass next week because that title shot belongs to him. Moxley was held back by AEW officials as Pac stood in the ring looking at him. They had a staredown to end the show.
Analysis: The last time Moxley wrestled Pac it was a time limit draw in the main event. I fully expect a Moxley win this time even if he has to wear an eye patch to sell the right eye injury.
Three Stars of the Show
1. Kenny Omega/Adam Page
2. Pac
3. (tie) Jon Moxley
3. (tie) Darby Allin
The Scoreboard
This week: 7.75 (out of 10)
Last week: 6.25
2020 Average: 7.25
Last 5 Weeks: 6.25, 7.75, 7, 6.75, 6.25, 7
Final Thoughts
This week's Dynamite gets a 7.75 out of 10.
I thought this was a great show like two weeks ago on New Year's Day while last week was a step back.
The opening match tag and main event with Pac/Allin were both awesome. The other matches were okay for the most part. The women's match was disappointing as the women's division continues to struggle in terms of interesting storylines. I liked the angle with Jericho/Moxley as an old-school fuel with Moxley now dealing with an eye/head injury. They also had some fun moments with DDP in the ring looking like he hasn't lost a step even in his 60s. The Tag Team Title match next week should be great.
The obvious big matches at Revolution will be Jericho vs. Moxley and Cody vs. MJF. They also set up some matches for next week's cruise show as well. I think they are building things well.
—
You can contact me using any of the methods below. Go NBA Champion Toronto Raptors and Toronto Maple Leafs.
Thanks for reading.
John Canton
Email: mrjohncanton@gmail.com
Twitter: @johnreport
Personal Facebook and TJRWrestling on Facebook