The John Report: AEW Dynamite 01/01/20 Review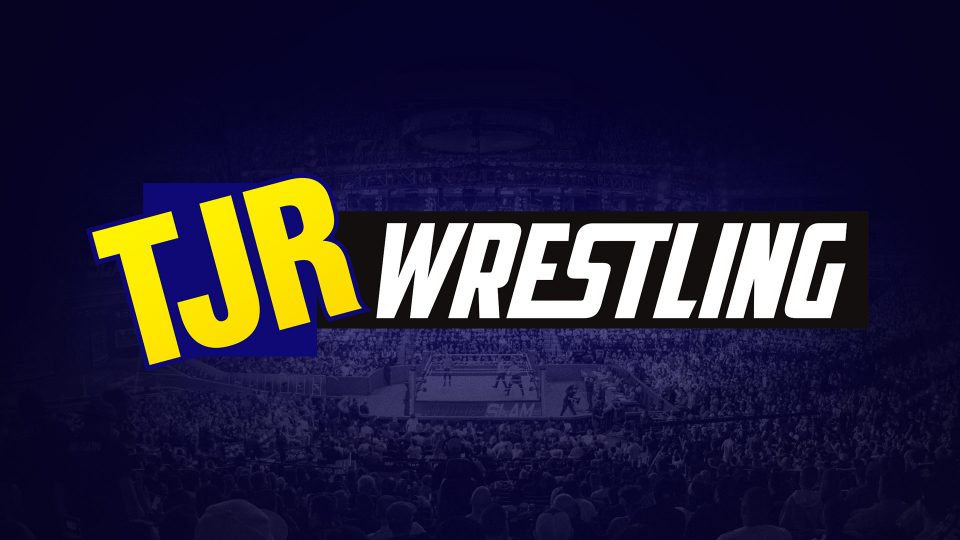 Happy New Year and welcome to another AEW Dynamite Review right here on TJRWrestling. There was no Dynamite last Wednesday due to Christmas, but now they are back on New Year's Day with a show. Let's see what AEW has in store for us this week as they continue to build towards AEW Revolution on February 29th. This is the "Homecoming" edition of Dynamite since they announced the AEW promotion one year ago on January 1, 2019 and Jacksonville is the unofficial home of AEW since Tony Khan's family owns the NFL's Jacksonville Jaguars.
Live from Jacksonville, Florida, this is episode #13 of AEW Dynamite. Follow me on Twitter @johnreport. Please visit TJRWrestling.net daily for our regular updates on the wrestling business featuring WWE, AEW and other wrestling news coverage along with reviews about wrestling's past and present. Thanks to Melo Man for the banner up top. Here's my AEW Dynamite TV review archive. I'm watching on TSN2 in Canada, so there might be different commercial breaks or split-screen moments.
There was a video package showing highlights from the first from the last three months of AEW shows while asking if "they" have risen up to defeat The Elite group members Cody, The Young Bucks, Kenny Omega and "Hangman" Adam Page. It was well done.
There was a shot of the live crowd at Daily's Place in Jacksonville with the fans chanting "AEW" as the show began. Some pyro went off. The announce team of Jim Ross and Excalibur were joined by Tazz, who was sitting in for Tony Schiavone. Tony is doing the radio broadcast of the Georgia Bulldogs football game. They plugged the matches that are coming up later in the show.
Analysis: If the venue looks familiar that's because it's the same building where AEW held an event last July.
A video aired about Darby Allin burning a Cody mask followed by Allin making his entrance.
Cody made his entrance with his new manager, the legendary "The Enforcer" Arn Anderson joining him. Arn was wearing an AEW jacket. Huge pop for Cody. The fans loved Allin too, but the pop for Cody was enormous.
These two wrestled to a 20-minute time limit draw when they had their last singles matches, so Allin challenged Cody to another match if they won a tag team match. They won that tag team match, so here's that singles rematch.
Cody (w/Arn Anderson) vs. Darby Allin
Cody with multiple running shoulder tackles to knock his smaller opponent down. Allin got a crucifix pin, then Cody got a pin attempt, then they kept exchanging pinfalls and then they backed away into opposite corners. Allin went for a move off the ropes, Cody caught him and Cody whipped Allin into the turnbuckle leading to Allin bumping to the floor. When Cody went to the apron, Allin grabbed the leg leading to Cody bumping on the apron. Allin went to the ropes leading to a jumping back attack that sent Cody out of the ring. Allin hit a suicide dive that sent Cody into the barricade at ringside. Allin worked on the left arm of Cody by sending it into the ring post. Back in the ring, Cody hit a jumping kick to the head of Allin to knock him down. Allin pulled Cody shoulder first into the top rope, then drove the arm into the turnbuckle and an arm wringer took Cody down. Cody came back with a trip into a Figure Four Leglock to ground Allin in the ring. Allin got out of that and hit a dropkick into the turnbuckle for a two count. Allin wrenched on the left arm of Cody and even on both arms, but Cody got his foot on the ropes to break the hold. Allin took the top turnbuckle off and tossed the pad into the crowd. Allin whipped Cody shoulder first into a turnbuckle that still had the cover on. Cody sent Allin out of the ring, which put Allin on the ramp and Allin came back in the ring with a cross body block off the top, which led to a two count for Cody. Allin charged right into a snap powerslam by Cody that looked similar to what Cody's brother Dustin has done many times. Cody worked over Allin with punches followed by a springboard Cody Cutter. Cody tossed his weight belt into the crowd. Cody stomped on the hands of Allin. Cody set up Allin on the top rope and gave him a reverse superplex for a two count.
(Commercial – The action continued split screen with Cody continuing the attack with a body slam on the ramp. Cody put Allin on the turnbuckle, Allin fought back and Allin hit a sunset flip Powerbomb off the ropes for a two count.)
The full screen action returned with Allin countered a move with flipping Stunner. Allin went up top, but Cody rolled to the apron. Allin saw where Cody was and gave him the Coffin Drop (jumping back splash) onto Cody on the apron. The volume went mute during a "Holy Shit" chant perhaps it's a Canada thing because my country likes to censor swearing. They had under five minutes left in the match as Cody went for a Cody Cutter, but Allin moved out of the way. Cody blocked a flipping Stunner attempt and Cody hit the Cross Rhodes neckbreaker for a two count. That was a surprising nearfall. Cody charged, Allin moved and Cody hit the exposed turnbuckle with his shoulder. Allin went up top, Anderson went on the apron to tell Cody to get his knees up, Cody got the knees up to block the Coffin Drop and Cody got the ROLLUP OF DEATH~! while putting all of his body weight on Allin for the pinfall win after 17 minutes.
Winner by pinfall: Cody
Analysis: ***3/4 That was a terrific match that was very even the whole way. I really like how they utilized Arn in the finish because Arn telling Cody to get the knee up was the reason why Cody was able to win the match. I liked the psychology of Allin working over the shoulder the whole way, looking like he was going to win and then Cody found a way to counter. I also like that they went nearly 20 minutes like the draw they had last year because it showed again that Allin was very close to beating Cody. They work well together. Allin clearly has a connection with the crowd, so I hope they can find a rival for him to have a good feud with.
The SCU trio of Frankie Kazarian, Scorpio Sky and Christopher Daniels were interviewed backstage by Jen Decker. Sky talked about other teams in AEW and how they are better than them. Sammy Guevara showed up to say Santana and Ortiz can beat them. Guevara talked trash to Daniels saying all he's got are wrinkles on his face and he wondered if he still has it. Daniels got in his face to challenge him for a match next week. Daniels smudged the cell phone camera that Guevara was holding, so Guevara was mad about that as SCU left.
The introductions took place for the women's 4-way match for the Women's Title. Nyla Rose was first up as they showed highlights of her cheap attacks that led to her suspension. Hikaru Shida was up next as one of the top contenders. Britt Baker was third and we all know she's a dentist because they mention it all the time. The AEW Women's Champion Riho was up last. It's been several weeks since she was in a match on the show, but there she is with her 8-2 record in AEW.
AEW Women's Championship: Riho vs. Hikaru Shida vs. Dr. Britt Baker vs. Nyla Rose
Rose attacked Riho, took the title from her and hit Riho with it. Rose hit Baker with the title as well. Shida hit Rose with a kendo stick and the referee called for the bell. Shida with a running knee on Rose. Riho back in with a dropkick on Shida. Riho with a forearm to Baker and Shida with an armdrag on Riho. Rose pulled Shida out of the ring while Rose brought out a table from under the ring. Rose drove Shida back first into the side of the ring. Riho up top and she hit a cross body block on Shida because Rose moved out of the way. Baker attacked Rose from behind.
(Commercial – The split-screen action showed Baker hitting a superkick on Rose to stun her while they were on the floor. Back in the ring, Rose hit a spinebuster on Baker. Riho tried going after Rose, but Rose hit her with a forearm to the back. Rose sent Riho into Baker against the turnbuckle followed by Rose hitting a Samoan Drop on Baker. Rose gave Riho a Powerbomb on Baker to show how dominant Rose was. Shida went back in to go after Rose.)
The full screen view returned with Shida hitting a back body drop on Rose to put her down. There were "Shida" chants, but Rose put Shida onto the top rope. Rose went up top and hit a diving knee attack off the turnbuckle to the back of Shida. Rose put Shida on the table that was on the floor, Rose ran off the apron and hit a senton splash on Shida through the table. That led to a "Holy Shit" along with more muting on my broadcast of the show. Riho got back into it with a double foot stomp to the back of Rose on the apron. Baker hit a draping DDT on Rose for a two count. Rose came back with a one-armed Powerbomb for two and Riho broke up the pin attempt. Riho rolled through out of an attack from Rose and hit a stomp to the chest. Riho up top and she hit another double foot stomp to the chest of Rose for two. Baker broke it up with a superkick followed by a neckbreaker for two. Shida got back into it with a forearm to Baker followed by a superplex from the apron. Shida tripped up Rose and gave Riho a suplex onto Rose against the turnbuckle. Shida with a backbreaker on Baker, but then Rose hit a German Suplex on Shida and a body slam on Riho. Rose put the two Japanese women beside eachother, she jumped off with a splash, but they moved and Rose hit the mat. Riho with double knees on Rose for two. Shida hit an impressive Michinoku Driver on Rose for a two count. Baker with a superkick on Shida and a neckbreaker into her Lockjaw submission move, but Shida countered into a pin attempt. Riho got back into it with a jackknife cover pin on Baker for the pinfall win with Baker kicking out right after the three count. This went about 11 minutes.
Winner by pinfall: Riho
Analysis: ***1/4 Good action in this match. Rose was booked in an impressive way with all of the power spots, but then it also hurt her because she tried a big splash that failed. Riho pinning Baker makes a lot of sense based on what happened later in the night. The table bump spot was interesting because AEW doesn't really let us know if a 4-Way match is No Disqualification, but it is in WWE, so I guess we are to assume that it is? Some more clarification on that would be nice.
After the match was over, Rose continued the attack by hitting Riho in the back. Rose put Riho onto a table in the ring and Rose jumped off the turnbuckle with a splash that put Riho through the table. The fans booed loudly.
Next week, Riho defends the AEW Women's Title against Kris Statlander.
Analysis: The Riho match with Statlander was originally booked for this week, but Statlander had to wrestle on another show and AEW let her do it. It wouldn't shock me if Statlander won the title because Riho is injured after being put through this table. In fact, I'll officially pick Statlander to win the Women's Title next week.
Joey Janela was being interviewed by Alex Marvez and Joey tried to talk, but Penelope Ford showed up to give Joey a low blow punch to the groin. Kip Sabian showed up to walk away with Janela.
Analysis: The story there is that Janela used to date Ford, she left him for Sabian and I guess we'll see them have a feud out of it. Sabian has barely wrestled on Dynamite in the three months it has been on the air.
(Commercial)
There was a Dark Order promotional video talking about how soon we will see the true reach of the Dark Order.
Trent made his entrance with his Best Friends buddies Chuck Taylor and Orange Cassidy, who has a shirt with himself on it.
The entrance for Jon Moxley was next as the crowd popped huge. JR put over Moxley as the number one contender in AEW. Ring announcer Justin Roberts really exaggerates by doing the Joooooooooooooooooooooon yell during the intro and they even made a shirt out of it. I like it, though. The fans were chanting "Moxley" as Jon walked in through the crowd and down to the ring.
Jon Moxley vs. Trent (w/Chuck Taylor and Orange Cassidy)
Moxley was in control with a side headlock followed by a wristlock. Trent went off the ropes with a shoulder tackle, then a hard slap to the face and Moxley came back with chops. Trent with chops of his own followed by a jumping double knee attack. More chops from Trent, but Moxley stopped his momentum with a forearm to the face. Moxley with a suplex that sent Trent ribs first onto the top rope.
(Commercial – The action continued in the split-screen with Moxley applying a single leg crab submission followed by a stomp to the chest. Moxley with a superplex that got a two count.)
The full screen action returned with Moxley working over Trent with punches on the floor. Trent was whipped into the barricade, but then he hit a Spear on the floor. Back in the ring, Trent hit a half n half suplex dumping Moxley on his head. Trent hit a somersault dive over the top onto Moxley on the floor. Trent with a Tornado DDT Out of the corner for a two count. Moxley with a running knee strike followed by a move where he hooked Trent's arms and gave him a sitout slam for a two count. Trent got a sunset flip, then they each got nearfalls and Moxley hit him with a clothesline. When Moxley ran the ropes, Trent decked him with a clothesline for two. Orange Cassidy went into the ring, the crowd popped and Cassidy put his hands in his pockets in Mox's face. Moxley retaliated by putting his hands in his pockets as well. The fans loved this. Trent capitalized with a running knee as Cassidy left. Trent with a piledriver for the two count. Trent went for a leaping attack on Moxley on the ramp, but Moxley caught him and hit a Paradigm Shift DDT on the ramp. Back in the ring, Moxley hit a lifting Paradigm Shift for the pinfall win after 11 minutes.
Winner by pinfall: Jon Moxley
Analysis: *** A competitive match with an obvious result since Moxley is one of the top guys in AEW. Trent got a lot of offense in and the fans got into it a lot in the last few minutes. Trent is a guy that has good matches with everybody although they don't seem to want to consistently push him. That Moxley spot with Cassidy was funny. I'm not the biggest Cassidy fan, but I didn't mind this at all.
After the match was over, Sammy Guevara of the Inner Circle group showed up in the crowd with a microphone in hand. Sammy even ate some food from a fan in the crowd. Moxley brought a chair into the ring to show he was ready for a fight. Sammy put some cheap 2020 "glasses" on, but they didn't stay on. Sammy said they had a big surprise for him.
Chris Jericho appeared on the video screen in a parking lot where he told Moxley he was the premiere pro wrestler in the world today and that's why they want Moxley to be part of the Inner Circle. Jericho said there are other factions in AEW asking people to join like the Dark Order and Nightmare Collective, but what they are offering him is more than a black mask or lock of hair. Jericho said he wants Moxley to lead the Inner Circle with him as an equal partner. Jericho said he was offering Moxley 49% of the Inner Circle LLC and he can be an Executive Vice President of the Inner Circle. Jericho was also offering the car he had with him – a Ford GT worth "millions of dollars" or so he says. Jericho claimed that they bought this for him while adding they even got a vanity license plate that said "Mox" on it. Jericho said it's registered, insured and it's all yours if you say yes. Jericho said they can take control of AEW. Jericho talked trash about rivals like Cody, Jungle Boy, Young Bucks and Kenny Omega while adding they can do it together. Jericho got some heat by trashing Jacksonville too. Jericho said the world can be theirs and all he has to do is say yes. Jericho said they're looking forward to hearing from him soon. Jericho left in the car.
Analysis: The Khan family is spending a lot of money if they are willing to get a car like that on the show. Good speech from Jericho trying to convince Moxley. Jericho is wrestling at NJPW's Wrestle Kingdom 14 event this weekend and so is Moxley.
Moxley said all fancy, expensive cars aside, the truth is he's always considered Jericho a friend and mentor. Moxley said out of respect to Chris, he'll give his answer next week…and the crowd booed. Moxley said that the whole world will find out what's in store in 2020 live on Dynamite next week. Moxley left.
Analysis: The fans booed because they wanted Moxley's answer now. I don't expect him to be a heel with the Inner Circle group. Moxley is like AEW's Stone Cold babyface that's going to be a loner and stand up against the bad guys. It's not like he's going to be a heel. Anyway, this should lead to Jericho vs. Moxley for the AEW World Title at Revolution on February 29th.
(Commercial – They had Sammy Guevara killing time during the break with some signs that were a message to Moxley and his opponent Dustin Rhodes.)
The show returned with Dustin Rhodes making his entrance with Dustin entering from behind Sammy instead of going down the ramp. Dustin was still sporting the cast on the left arm due to his broken arm injury.
Sammy Guevara vs. Dustin Rhodes
Rhodes with punches followed by a running clothesline. Rhodes picked up Guevara and tossed him across the ring. Rhodes with a clothesline that sent Sammy over the top to the floor. With Guevara on the floor, Rhodes hit a running senton onto a standing Guevara. They went back in the ring, Rhodes took too long getting to the top rope, that's when Jake Hager showed up to stare at Dustin and Sammy rolled out of the ring. Guevara tried sending Rhodes into the ropes, but Rhodes came back with a powerslam on the floor. Rhodes started at Hager for a long time, so Guevara hit a dropkick into the barricade.
(Commercial – Guevara got some offense in, Rhodes grabbed a chair from under the ring and the referee stopped Dustin from using it. Guevara capitalized with a kick while on the apron followed by a springboard moonsault onto Dustin on the floor. Guevara grabbed a rear chinlock.)
Guevara remained in control with a chinlock. Rhodes managed to come back with a jackknife pin cover, but Sammy got out and hit a clothesline for two. Guevara missed a dive off the top, which led to Dustin hitting a snap powerslam. Rhodes with an inverted atomic drop followed by a kick to the face and a spinebuster. Guevara hit a running Shooting Star Press for a two count. They battled on the apron where Rhodes hit a Canadian Destroyer piledriver on the apron. Hager with a distraction, Rhodes punched him down and Rhodes gave Sammy a back body drop over the top onto Hager. Rhodes set up Guevara for the Natural Kick (aka Shattered Dreams) against the turnbuckle, but the referee stopped it since it's pretty much a low blow. The referee helped Guevara get off the ropes, so Hager went into the ring with a knee lift to the groin of Rhodes and Sammy covered Dustin for the pinfall win after 11 minutes.
Winner by pinfall: Sammy Guevara
Analysis: **1/2 They had an average match here with the heel Guevara getting the assist from Hager for the win. It was a big win for Sammy, which makes sense because he's the younger guy at 26 years old and he should go over the 50-year-old Rhodes. The Inner Circle guys are the top heels in the company, so they should cheat to win. When Hager finally has a match in AEW, it will probably be against Rhodes with Dustin putting him over.
The Private Party duo were at a bar hitting on Jen Decker, who was supposed to interview them. Adam Page showed up to pour some glass of booze and Private Party asked what he was doing. Page told them their party sucks and said Happy New Year. Page left. Page went back to grab his drink and walked away with it.
Analysis: The story is that Page is miserable these days due to losing matches and he's been drinking a lot because of it. The drinking thing is usually featured on the Young Bucks "Being the Elite" Youtube show.
Maxwell Jacob Friedman made his entrance with his bodyguard Wardlow. They showed clips of MJF turning on Cody at Full Gear on November 9.
(Commercial)
Let's Hear from MJF
The fans were booing loudly as MJF claimed he was the good guy here. MJF said that if your heads weren't so far up your asses you would see things clearly. Good line and then he mocked the fans for not getting what he said. MJF looked into the microphone to say hi to Cody. MJF said that now Cody needs him. MJF said we're in 2020, we're on the brink of history and they're about to have the match that the "markboy fans" want. MJF listed his stipulations:
#1: If you want a match with MJF then it will be at Revolution on February 29. However, Cody can't touch him before that or else there's no match at Revolution and no match ever.
#2: In order to wrestle MJF, Cody has to go one on one with an opponent of MJF's choosing and beat them – that opponent is going to be Mr. Mayhem himself…Wardlow. MJF said he didn't think that stipulation was enough, so he wanted to up the ante and he said that the Cody match against Wardlow should be a steel cage match.
#3: MJF said live on TNT, he wants Cody to get down on all fours and MJF is going to whip him ten times. MJF said that as the leather of his belt rips off Cody's skin, each scar will be a constant reminder for the rest of his days that he is Maxwell Jacob Friedman and he is better than Cody and Cody knows it. MJF was done as the fans booed him some more to end it.
Analysis: It was great as usual whenever MJF gets the chance to talk. This guy is awesome. He is promo gold. I think he's such a terrific heel that knows he is out there to get heat, he has no intention of sucking up to the fans and every week he speaks, the fans hate him more. The stipulations are interesting, so we'll see if Cody accepts it in order to get his match with MJF. It is one of the best feuds in AEW right now, that's for sure.
(Commercial)
There was a replay of two weeks ago when Jungle Boy lasted ten minutes against Chris Jericho, so it was a time limit draw.
The Jurassic Express trio of Jungle Boy, Luchasaurus and Marko Stunt were interviewed by Jen Decker. Boy said that he lasted ten minutes against Jericho while saying they are looking forward to a new win. Stunt tried to hug her, Luchasaurus said something that was hard to hear because the music was playing. That's an error by production.
The announcers were joined by "Hangman" Adam Page, who had his drink of whiskey or something in his hands.
Next week on Dynamite, they will honor some Legends of Memphis Wrestling. Jerry Lawler is probably the biggest Memphis wrestling legend and he works for WWE, so it's not like they are going to have the biggest legend.
Riho was about to be interviewed backstage with Michael Nakazawa there to translate, but then Britt Baker showed up claiming that she was the face of the division. Baker complained about Riho not being there every week, then mentioned she's a dentist and complained about Riho stealing wins from her. I could barely hear what Riho and Nakazawa said because of another production issue.
Analysis: That seems to be a heel turn for Baker although she didn't attack Riho there. It was just a verbal thrashing. Baker becoming an evil dentist does give me Isaac Yankem flashbacks, but she's a lot nicer to look at.
Next week on Dynamite: Riho defends the AEW Women's Title against Kris Statlander, Cody and Dustin Rhodes vs. Lucha Brothers and Private Party vs. "Hangman" Adam Page and Kenny Omega. Also, Jon Moxley will have an answer for Chris Jericho's offer.
It was main event time with the Lucha Brothers duo of Pentagon and Rey Fenix making their entrance. Pac made his entrance as their tag team partner. The Elite trio of The Young Bucks and Kenny Omega mad their entrance together and they got a nice pop from the crowd.
Kenny Omega and The Young Bucks (Nick Jackson and Matt Jackson) vs. Pac and Lucha Brothers (Pentagon and Rey Fenix)
This should be wild and hard to recap everything play by play style, but I'll do my best as always. Pentagon did his glove toss, so Omega slapped him with the glove. Omega ran the ropes, Pac hit him in the back and Pentagon hit an enziguri kick. Omega hit a double bulldog on the Lucha Bros, Fenix broke free and Nick faced off with Fenix. Nick with a shoulder tackle, then an athletic sunset flip and an arm drag that sent Fenix across the ring. Nick with a dropkick, then to the floor where Fenix kicked him in the head and Fenix rolled through into a dropkick that sent Nick out of the ring. JR said he can't think of two guys he wants to watch wrestle more than Nick and Fenix, so Page said "thanks JR" as they all laughed. Well done with that. Nick and Fenix each hit eachother in the head with kicks to the head.
(Commercial – It was split screen commercial time with Nick hitting a superkick on Fenix. Matt tagged in with a neckbreaker into the knee of Nick. That was clever. Omega with a running elbow on Fenix, then Pentagon went in with a kick and Omega did a senton on Pentagon, backstabber on Fenix and Nick and Matt hit a double foot stomp/elbow drop combo on the Lucha Brothers. The match clearly broke down with the wrestlers ignoring tag team rules. Fenix shoved Matt into the turnbuckle, then he did a very creative rope walk and a hurricanrana off the top on Nick! Wow. That was incredible. Omega sent Pentagon out of the ring, then a hurricanrana on Fenix.)
Omega ran the ropes, but Pac tripped him up and Pac hit a twisting dive over the top onto Kenny on the floor. Omega fought out of his opponent's corner, Nick with a forearm and a spin kick on Pac. Nick with a running knee followed by a bulldog. Matt tagged in, then Nick rolled through with a Canadian Destroyer piledriver (a very popular move in this company) and the Bucks hit double sunset flips into Destroyers (there it is again) on both Lucha Brothers. It looks cool, but doing the same moves repeatedly loses its luster a bit. Omega went up to Pac and told him to take the first shot, so they exchanged forearms. Pac with a pump kick followed by a snap German Suplex and Omega with a knee to the back. Omega with a Snapdragon suplex. Omega with a sitout Powerbomb for two as Pentagon kicked him in the back of the head. Pentagon with two Slingblades for the Young Bucks. Pentagon with a backstabber to Omega. The Young Bucks saved Kenny with double superkicks, but then Fenix rolled through into a double Cutter on the Young Bucks. Omega with a running knee on Fenix, then a Snapdragon suplex, but Fenix no sold that and hit a Cutter on Kenny too. Pac went up top and hit a Black Arrow splash on Kenny. He nailed it perfectly, but the Bucks saved their partner by breaking up the pin before the three count. Great timing on that. Pac slapped on the Brutalizer submission on Omega, Matt got in the ring and kicked Pac in the head. The Bucks hit double superkicks on Pentagon, then Fenix tagged in and jumped off the top with a spinning kick, but Kenny stopped him with a knee to the face. Omega hit the One Winged Angel on Fenix for the pinfall win after 14 minutes.
Winners by pinfall: Kenny Omega and The Young Bucks (Nick Jackson and Matt Jackson)
Analysis: **** It was an incredible match wrestled at a fast pace as you would expect considering the guys in the match. The awesome thing about it is they make it look so smooth, they're always in the right spots and I find myself saying "wow" several times. My gripe with these matches is the lack of selling. If everybody hits a Destroyer or Cutter in the match and guys pop right up after them, what's the point? They need to slow down sometimes, sell moves and try to pay attention to tag team rules. Believe me, I liked the match and that's why I gave it four stars out of five. I just think sometimes it's good to slow down, sell moves more and tell a story that way instead of being so fast paced that the moves mean nothing. Omega getting the win was the right move since he needs to keep racking up victories as one of the top guys in the company and somebody that the fans really want to root for. I feel like Fenix has been doing a lot of jobs of late, which I don't really like because he's so great, but somebody has to get beat in these matches.
After the match was over, Cody showed up in a suit to hug his buddies in the ring. Page said he was going to leave commentary now. The Elite wanted Page to go into the ring with them. Page: "I didn't do anything, it's alright." Page gave them a thumbs up and stayed over by the announcers. The Elite members Kenny, Cody and the Young Bucks posed together in the ring to end the show.
Analysis: The disconnect continues with Page not feeling like he is part of the group as much as he used to. That's going to lead to Page turning heel on Omega soon.
Three Stars of the Show
Kenny Omega
Cody
Darby Allin
The Scoreboard
This week: 7.75 (out of 10)
Last week: 7
Last 5 Weeks: 7, 6.75, 6.25, 7, 7.75
Final Thoughts
This week's Dynamite gets a 7.75 out of 10.
I thought this was a great show for the most part. It was the best episode in the last five weeks or so. The standout matches were the six-man tag team main event and the Cody/Darby opener. There were good promos from Chris Jericho and MJF as well. This episode felt like it was AEW telling the fans they were listening because for the past several weeks, a lot of us were complaining about some of the match results of late. The members of The Elite are some of the biggest stars in the company, yet they have put over others so much and I think it was hurting Dynamite because fans wanted to see them booked like a big deal. This week on Dynamite, Cody won his match and so did the Omega/Young Bucks team. The fans liked that. I did too.
Can we cut back on wrestlers in this company doing the Canadian Destroyer? Yes, it's a good move and was innovative when Petey Williams was doing it in Impact in the early 2000s. It feels like I see it in every match on Dynamite. Guys like Dustin Rhodes are even doing it on the apron. It just feels like too much when you see it so many times. The same goes for the Cutter (Diamond Cutter/RKO) in almost every match. When they are as common as a clothesline, it just feels like they're doing it too much. I could be wrong, but that's what I feel about it.
Every match except for one had a win for a babyface win. I don't think that was an accident. They want the fans to be more into the show and that's the right way to get the fans to care more.
—
You can contact me using any of the methods below. Go NBA Champion Toronto Raptors and Toronto Maple Leafs.
Thanks for reading.
John Canton
Email: mrjohncanton@gmail.com
Twitter: @johnreport
Personal Facebook and TJRWrestling on Facebook