Ring of Honor Wrestling TV Review 11/18/15 by Webb Anderson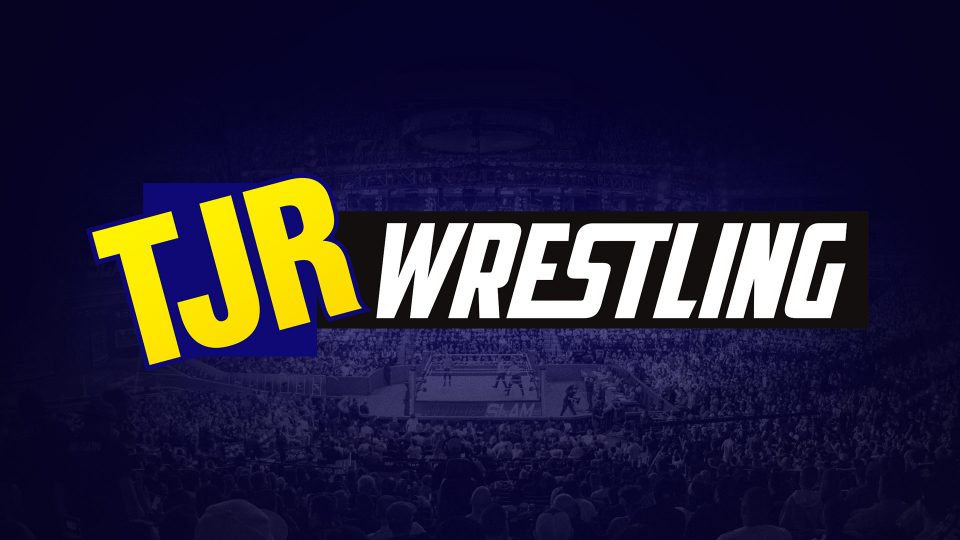 Ring of Honor Wrestling Television Episode #217 recap and review
Taped at Wings Event Center Annex, Kalamazoo, Michigan.
Welcome back wrestling fans to the most in depth and exciting Ring of Honor review going today. We have a little gold on the line this week as the Kingdom defends the ROH Tag team titles against the former champions, the Addiction. Sorry for the delay this week folks, I have been moving for the past few weeks and was unable to DVR the Sinclair broadcast or the Destination America version. Let's get to it!
Silas Young finds the boys looking in the mirror, and tells them they are going to change his tire to learn to be men. Silas doesn't use sanitizer, he uses Manitizer. He then spits in the hand of one of the boys so he can clean himself like a man. He then tries to teach them to drive a stick shift as the car lurches forward.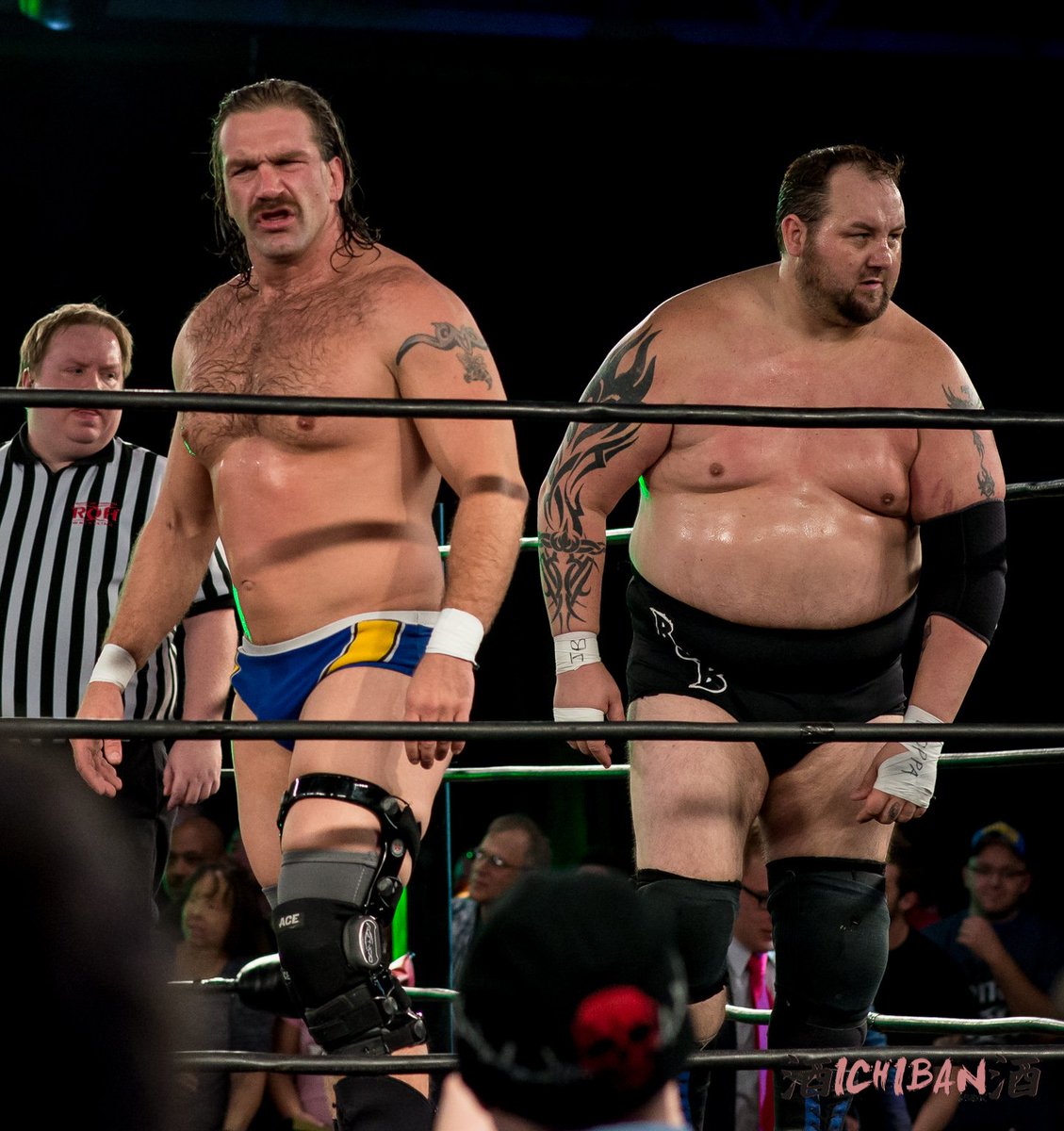 Opening match: War Machine V Silas Young w/ the boys and the Beer City Bruiser
The boys are wearing Luke Harper like attire as they carry a pony keg to the ring. Hanson and Rowe look like absolute bad asses as they walk to the ring. I missed these guys! No handshake to start as the Bruiser and Hanson start this off by charging into each other until the Bruiser takes over with a knee to the gut. Hanson takes over with a shoulder block and then turns his attention to Silas Young. The boys comically try to get the Bruiser to his feet but struggle to lift the huge man. War Machine continues to dominate, exchanging tags and isolating Silas. Silas takes over with a backbreaker and tags in the Bruiser. They isolate Rowe in the corner and the Bruiser hits a frog splash from the top for a 2 count as we cut to break.
We're back with Rowe turning the tables with a spine buster. Hanson gets the hot tag and uses his power and surprising agility to take down both opponents. Hanson goes for a high risk maneuver to the floor but one of the boys grabs his leg. Hanson then stacks up the boys in the corner, adds Silas to the pile, and delivers clubbing blows to the chest of each in succession. Bruiser interrupts and takes down Hanson but gets suplexed by Rowe. Silas takes down Rowe with a lariat to regain control as the boys hold the arms of Rowe on the floor. The Bruiser hits a dive from the apron but Rowe escapes and the Bruiser levels the boys. War Machine hits Fallout on the Bruiser for the pinfall.
Winners: War Machine via pinfall
Post-match: Silas rams the heads of the boys together to a chorus of boos.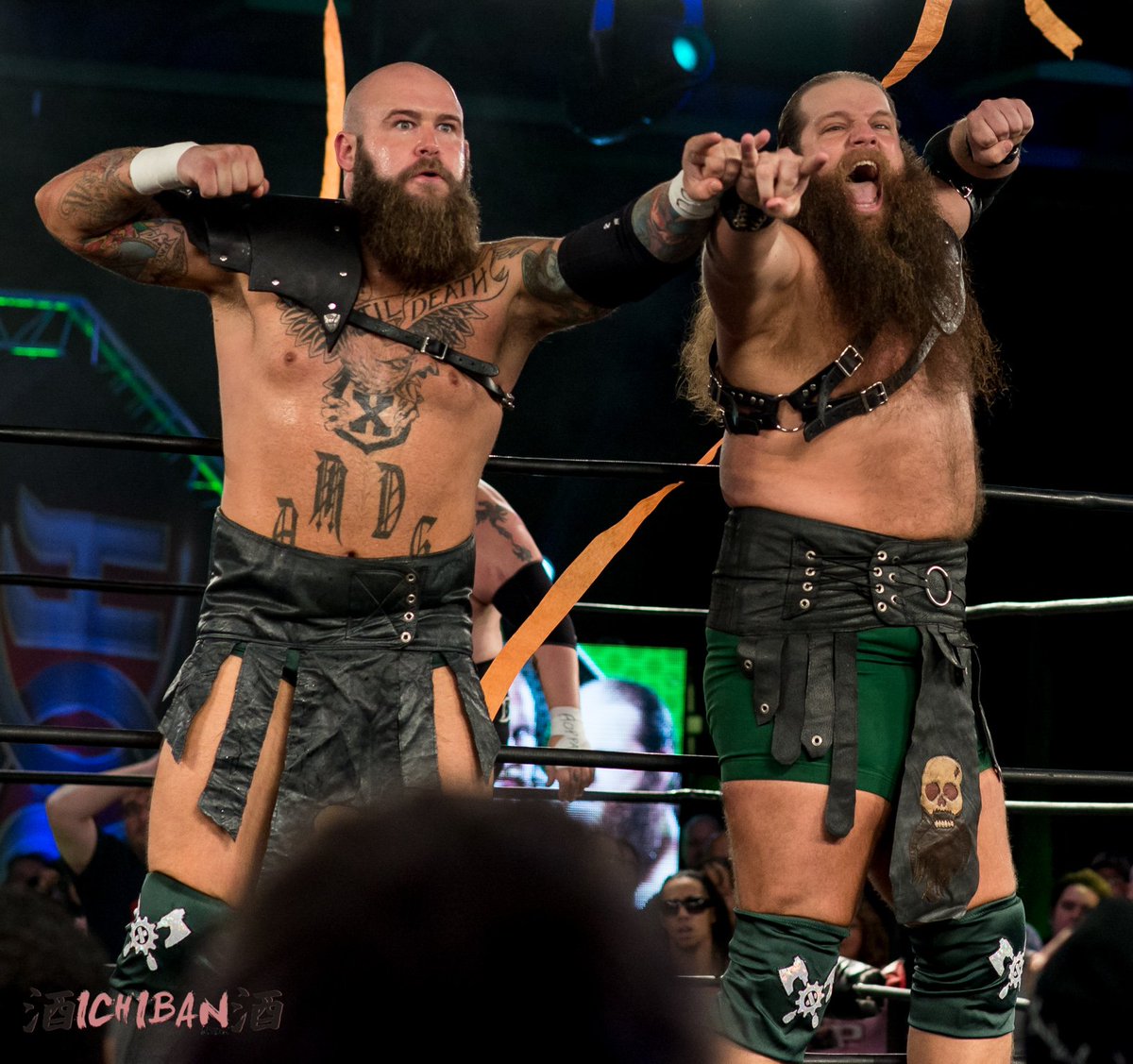 My take: War Machine will face the Kingdom for the tag team titles at Final Battle and they looked really impressive here. Silas Young has also really grown on me in the past few months and he, like everyone else featured in this match, can pull off some moves that you wouldn't expect. The vignette that played before the match was pretty funny and we're going to get more of these as the show goes on.
We then see a recap of the issues between Steve Corino and BJ Whitmer, Steve punched BJ Whitmer and earned a suspension and Nigel McGuinness will speak on the situation tonight.
Steve Corino enters the arena to a mild pop to hear what Nigel McGuinness has to say. Nigel says Steve was not allowed any contact with a contracted ROH wrestler. Steve was told that if he touches another wrestler, he is done. Nigel says he can't condone Steve's actions and can't reinstate him as a color commentator. However, Nigel can reinstate him as a wrestler. BJ is medically cleared for final battle, and Nigel wants to book the match. Steve says that being a wrestler is the only thing he's ever wanted to do, and he never guessed he would be standing where he is today. Steve says he's had serious neck pain lately, and had an MRI to show he needs spinal fusion surgery, and that his in ring career is over. He thanks the fans and many ROH staff and alumni. Steve sets the mic down, shakes Nigel's hand, and leaves the ring to a loud "THANK YOU STEVE" chant.
My take: I've been pretty vocal about my disdain for this angle. I didn't like how drawn out it was and I didn't like that BJ Whitmer and Steve Corino were getting precious air time over other wrestlers I would like to see, which would pretty much be anyone else on the roster outside of Brutal Bob or Cheeseburger. I cringed a little bit when Nigel first announced the match no one wanted to see, but to hear that Steve will require major neck surgery and will be unable to ever safely compete again was not something that I wanted to hear. I've never been a big Steve Corino fan, but I have the utmost respect for the sacrifices he has made and wish him a speedy recovery and a long, healthy life. I think he does a great job on color commentary and I sure would like to see him return to that role once he recovers from surgery.
We lighten the mood after break with Silas Young teaching the boys how to use a urinal. The boys go to sit on the urinal, much to the disgust of Silas.
Story time with Adam Cole: Adam talks about his baby, the ROH World Championship. Adam asks what he has to do to get on the list for a title shot. Adam says he must need to whine and complain like Roderick Strong to get a shot. We then see a clip of when Nigel granted an ROH TV title shot to Roderick Strong. Adam Cole says the match will take place next week. Adam says Nigel has forced him to focus his energy towards getting Kyle O'Reilly out of ROH forever. Adam says once he finished Kyle once and for all, the blame will lie with Nigel.
We then see the boys outside a restroom stall, holding their noses as we hear a flush, Silas emerges and hands the boys a plunger, telling them to take care of it.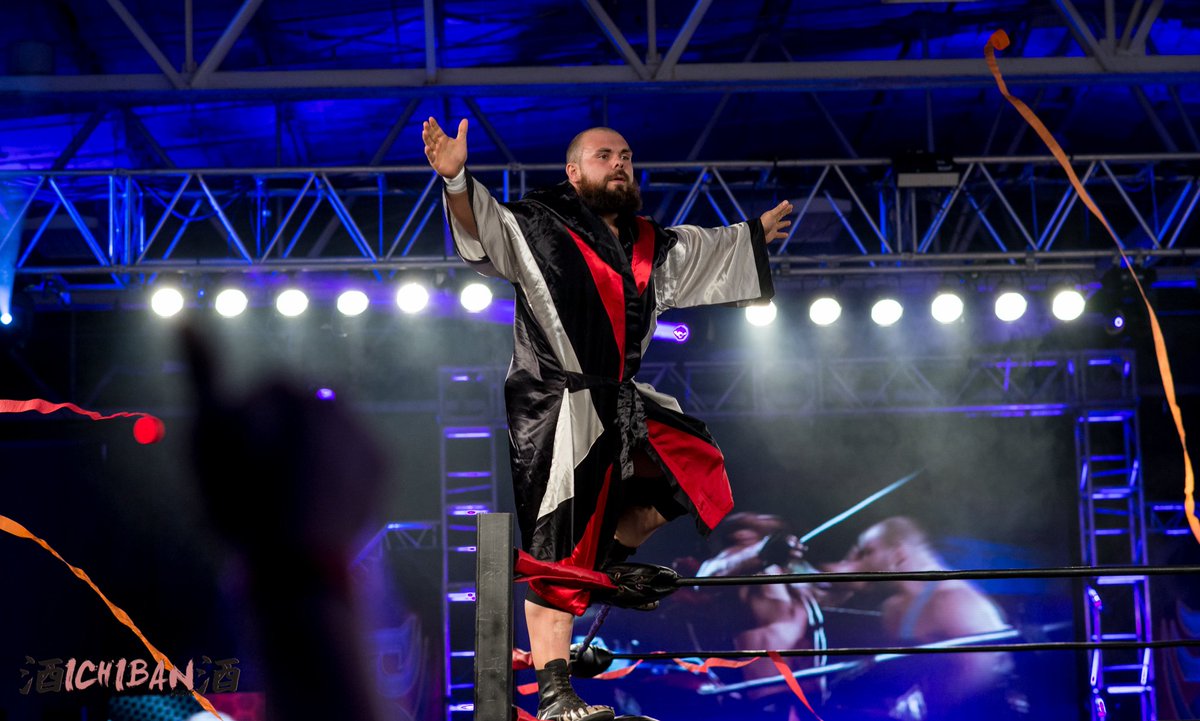 Singles Match: Michael Elgin V Kevin Lee Davidson
Kevin is massive and dwarfs Elgin! However, he gets the jobber entrance and is taken down in just a couple of seconds with a vicious lariat.
Winner: Michael Elgin via pinfall
Post-match: Elgin talks about the G-1 Climax tournament in Japan that he participated in. It made him realize what's important, which is the ROH World title. He says unfortunately for Jay Lethal, that gold is around his waist. Elgin makes it clear as day that it's a matter of when they step in the ring together, and when Jay Lethal realizes the gold is coming back to Michael Elgin.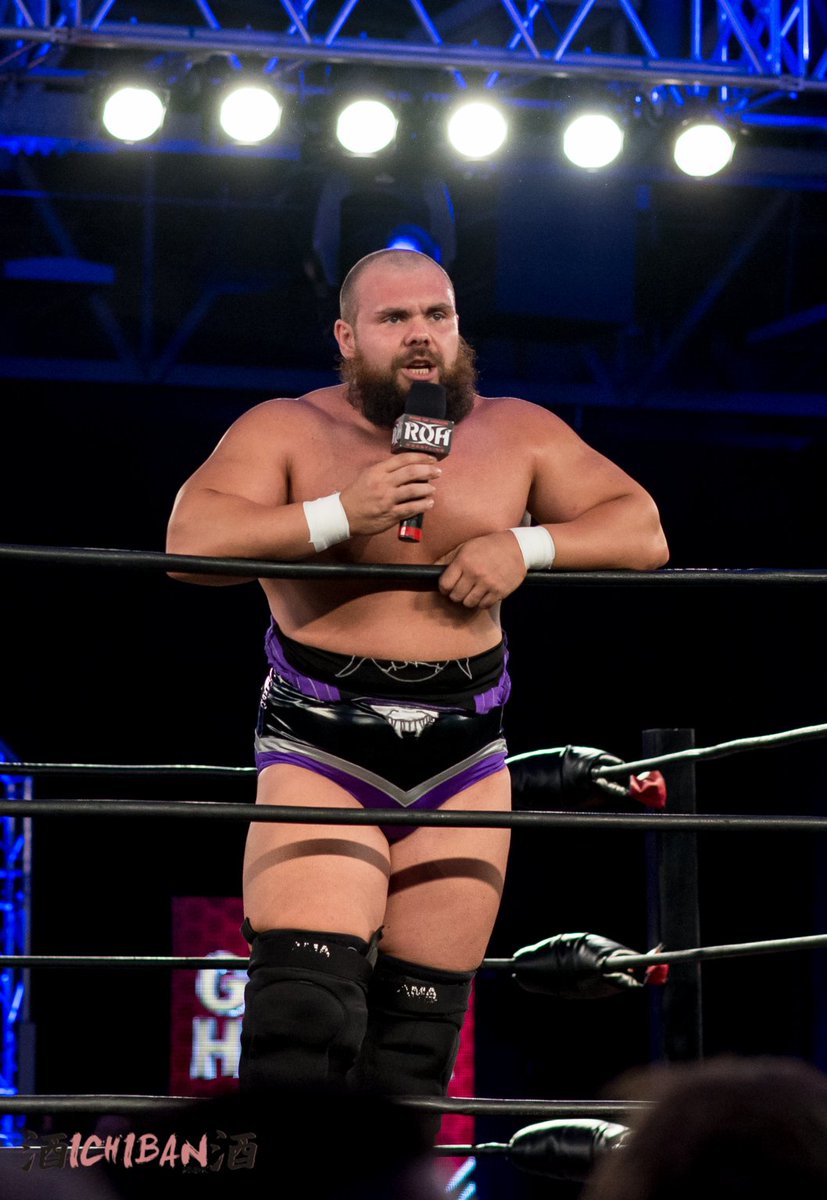 My take: I'm sure it'll never happen, but Ryback needs to study this man. Michael Elgin doesn't have the ripped look that WWE covets, but he is the best power guy going today and breathes new energy in what can be a plodding, formulaic style of wrestling. I think Jay Lethal will beat AJ Styles at Final Battle, and I hope we see Elgin waiting in the wings to take him on after that. It's too early to pick a winner, but I sure won't count out the unbreakable one.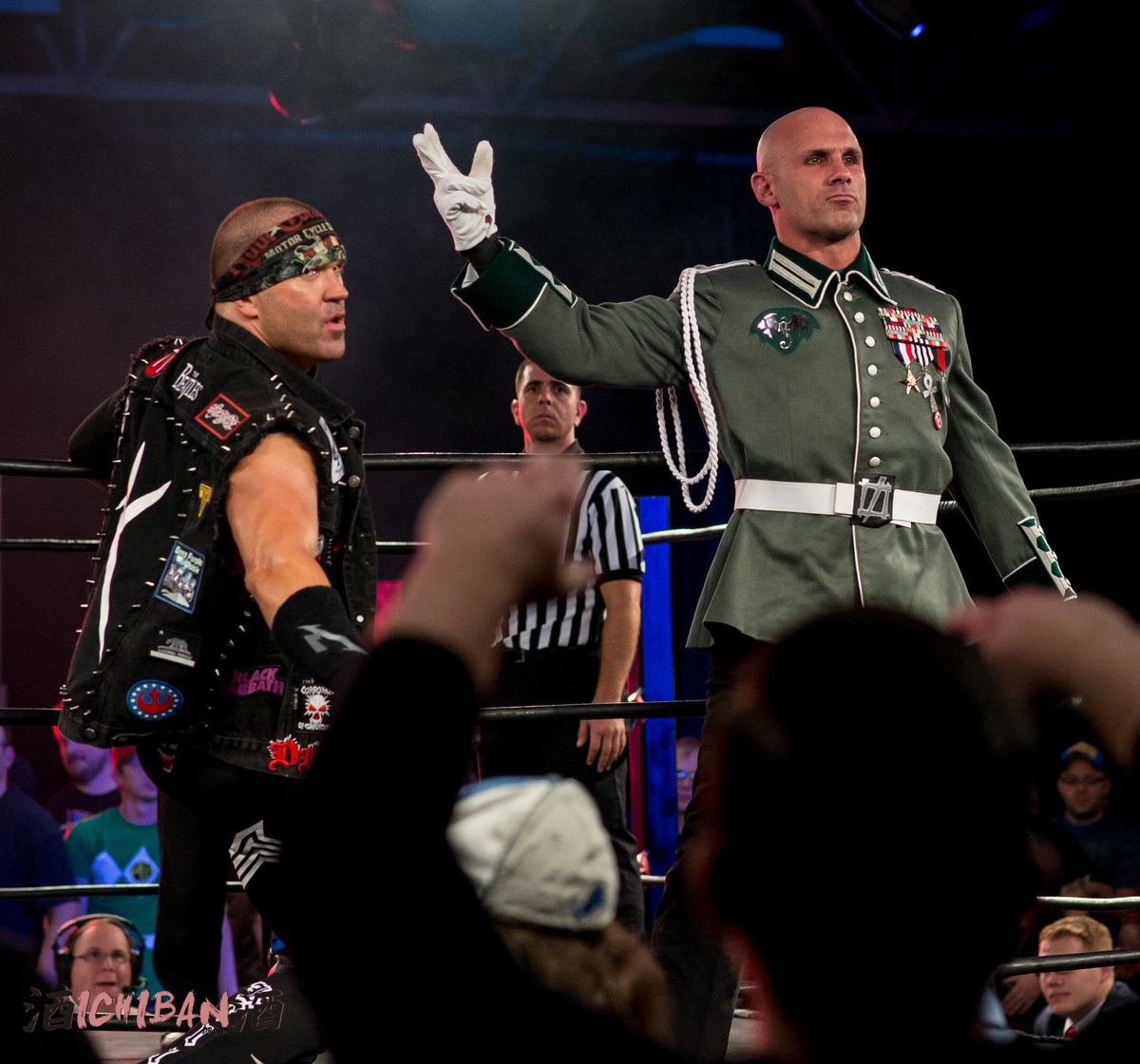 Main event for the ROH World tag team titles: The Kingdom w/ Maria V The Addiction w/ Chris Sabin
Expect a lot of rules to be broken in this match. Kazarian and Bennett, the illegal men, continue to get involved and enter the ring. All four men face off as we cut to the break.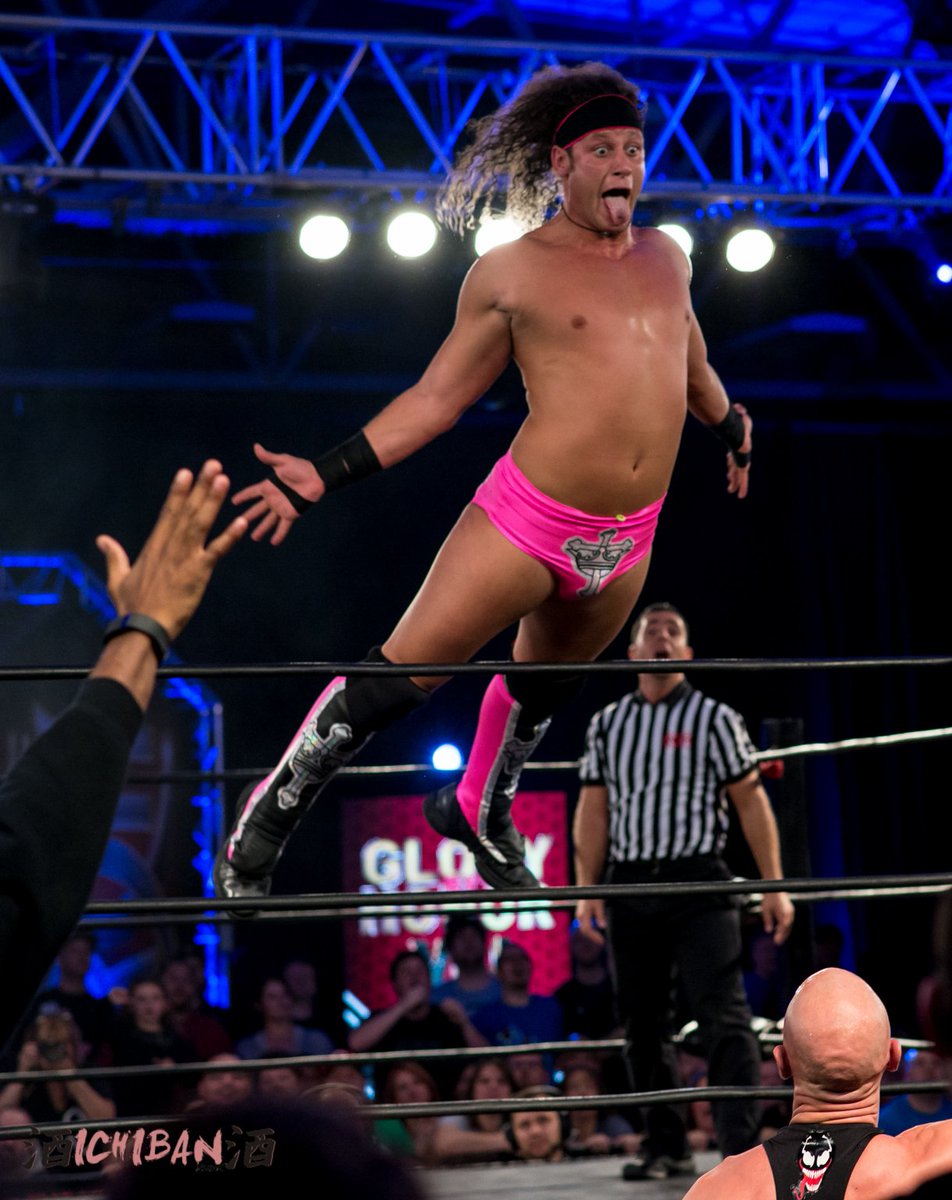 Daniels and Taven are the legal men as order is restored. Taven takes down Daniels with a suplex but only gets a one count. The addiction gets a legal tag and uses all of their 5 seconds to double team Taven. Taven drives Kazarian to the Kingdom's corner as Bennett gets the blind tag. Kazarian is able to escape and tag in Daniels, who once again takes control of the action. Daniels shouts an insult toward Maria which fires up her husband, Mike Bennett. The two men trade blows and wind up on the floor, continuing the slugfest. Both men go down from a double clothesline as the ref ducks to the floor. Both Taven and Kazarian grab a title belt, but freeze as they realize the other man had the same idea. They both then flop to the mat ala Eddie Guerrero as the ref rolls back in to sort this out. The crowd doesn't really know what to make of this and laughs at the antics going on. Sabin and Maria both interfere simultaneously and get ejected from the match as we go to the final break.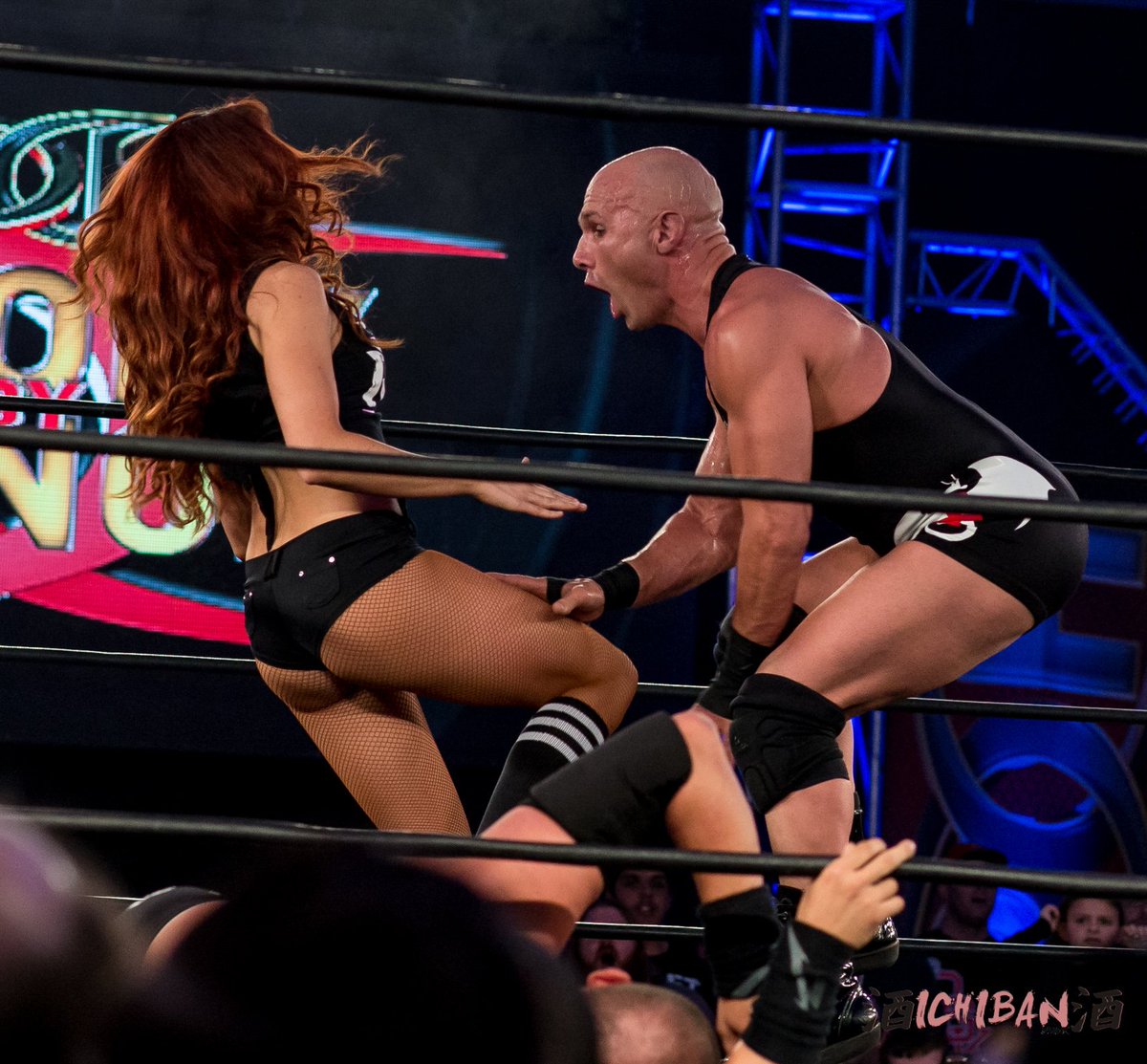 We're back with Bennett and Kazarian as the legal men. Bennett throws Kazarian to the floor and dives over, only to be taken down by a moonsault from Daniels. Taven dives over the top to take down the Addiction to a thunderous applause. The addiction hits a double team move on Taven for a two count, but I think Bennett is really the legal man. The addiction continues their double team of Taven but he fights out and the Kingdom hits a Proton pack on Kazarian for a 2 count. Kazarian hits a springboard DDT on Taven before turning his attention to Bennett, who inadvertently takes down the ref. Maria returns to the ring and is grabbed by Daniels. This fires up Bennett but he is taken down with an STO. Maria hits a low blow and a superkick on Daniels. Kazarian grabs Maria but is taken down by Taven. Taven tries a lion sault but Kazarian gets the knees up. The red masked man returns, takes down Kazarian with a superkick. Bennett hits a spear and the ref comes around long enough to count to 3.
Winners (and still ROH Tag team champions): The Kingdom via pinfall
Post-match: War Machine appears on the ramp, and they will meet the Kingdom at Final Battle for the titles.
My take: That was a really fun match. The crowd didn't know how to react to heel v heel at first, but the antics of both teams were hilarious and gave us a style of match we just don't see typically. Who is under that red mask? Sabin seems a little too obvious but you would think such a talented guy would warrant a legitimate storyline at some point, rather than just being a tag along.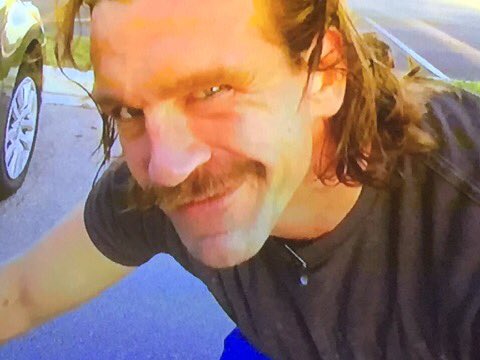 Honorable Mention: Silas Young brings home the bacon for this week. He was great in his match, but the vignettes with the boys put him head and shoulders above everyone else. Manitizer is now in my vocabulary and for that Silas Young, I thank you.
Final Take: This episode really set the table for what is to come. The road to Final Battle is becoming pretty clear, and we're in for a hell of a ride. Too often, I find myself cringing at the WWE version of comedy, but this episode shows that comedy does have a place in wrestling. It can be great when used properly, and when it's actually, you know, funny.
In case you missed the news, ROH will be leaving Destination America in December so they can become the 24/7 paranormal conspiracy channel. After all, why would you watch fake fighting when you can see the real Bigfoot? ROH will be airing their usual syndication as well as airing on Comet TV. I'm not even sure if I have this channel yet, but I prefer to catch the syndicated broadcast here in St. Louis anyway.
We have a big main event to look forward to next week as Jay Lethal defends the TV title against Roderick Strong. I couldn't miss the spoilers for this one but I am really excited for it just the same. I don't know the finish or how well the match was received, but judging from past encounters, this should be quite the match.
Until next time folks, thanks for reading the ROH review. Feel free to leave some comments in the section below to let us know what you thought about this weeks' episode, we love the feedback!