Ring of Honor All-Star Extravaganza VII 2015 Preview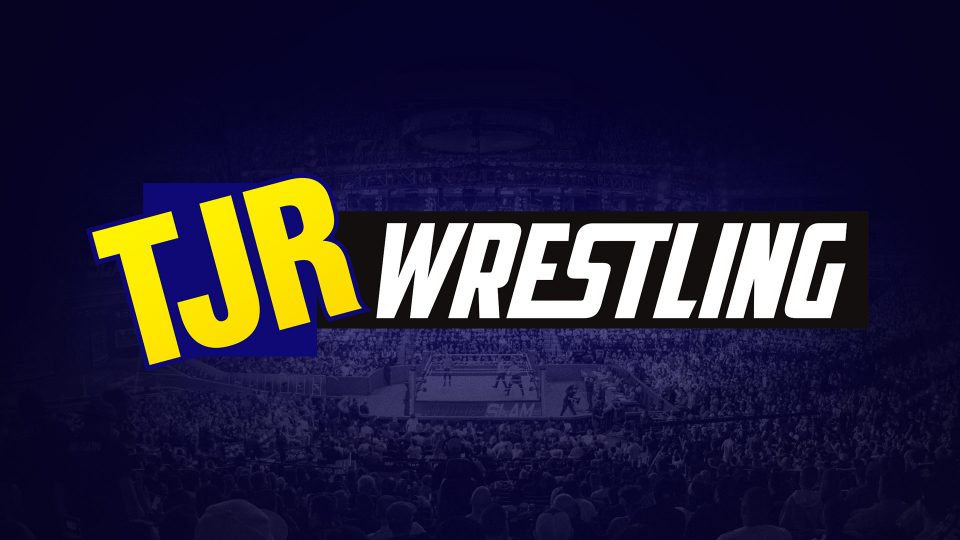 ALL STAR EXTRAVAGANZA VII: THE PREVIEW
Friday, September 18th, 2015

Webb: Feel free to get excited wrestling fans. Ring of Honor returns to pay-per-view this Friday and we are going to dabble in a bit of educated speculation for your reading pleasure. I reached out to Kurt Zamora of Tough Enough recap fame and he has graciously offered to help me out with this project. The following is the announced card as of September 14th and it should be pretty close to complete. This is the match order as listed by ROH but I doubt they hold to it. Let's get started!
Dalton Castle w/ the boys V "The last real man" Silas Young
If Young wins he gets the boys, If Castle wins Young becomes one of the boys
Kurt: Ok, so I hate to be "that guy" but I don't understand Dalton Castle at all. He's over like a million bucks and I know he's a huge hit in ROH, but I just don't get it. Maybe I'll come around. On the other hand though, I'm a HUGE Silas Young fan. His injury after his feud with Kevin Steen was really unfortunate because he was on the verge of being a big star for the company. Maybe if Silas gets the boys and treats them like crap with Dalton fighting back for them, it will get me to invest in Dalton more.
Prediction: Silas Young
Webb: Although I am not a fan of this sort of stipulation as a general rule, I am really in to this match and credit goes to Dalton Castle, Silas Young, and of course, THOSE BOYS! To me, the hallmark of a great pro wrestler is being able to take what should be a horrible angle or gimmick on paper and make something really entertaining out of it. Everyone involved in this program has done that to perfection. I think Castle will pull of a win and we are going to get a few hilarious segments with Silas Young in full on "boy" attire as the payoff. If you don't think comedy has a place in wrestling try following this feud; it may change your mind. Also; see Ralphus.
Prediction: Dalton Castle
No DQ match: Cedric Alexander V Moose w/ Stokely Hathaway
Kurt: This is a really tough match to predict. Moose is obviously their project right now that they're investing a lot in, but Cedric has been tremendous since turning heel. I think Cedric will really stand out in this match, but ultimately Moose is the one that needs the win to continue on the path that ROH has him on. This could steal the show if Moose keeps up with Cedric.
Prediction: Moose
Webb: I did not expect Moose's streak to end like it did. In retrospect, an unbeaten streak can be a crutch for a physically impressive wrestler that isn't that good in the ring, and at this point in his career Moose just doesn't need that crutch. Cedric Alexander gained instant credibility as a heel willing to go to any length to get a win, and Moose looks as strong as ever. Moose needs to move up the card a bit and winning this feud will help get him on the right track.
Prediction: Moose
Best of 5 Series Match #3 ACH vs. Reborn Matt Sydal
Webb: This is going to be a high velocity match! ROH needs to use Sydal's WWE pedigree as much as they can; he works the camera so well and has recognition with WWE's huge fan base. He can be a major player himself and he can also help elevate guys like ACH. The cool thing about these "best of" storylines is that parity can be established between the competitors and ACH can be made to be seen as on Sydal's level but not quite able to overtake him in a series of matches. I think ACH gets the big PPV win but ultimately loses out to the more experienced competitor. This is going to be an exciting, fast paced encounter and if I'm booking this is the match that opens the show.
Prediction: ACH
Kurt: It's currently tied 1-1 right now. I've heard the first two have been nothing short of spectacular, and with this being on PPV, I expect it to be that much better. I ultimately like ACH to win the series, but I think they'll have him come back from 2-1 down to do it.
Prediction: Reborn Matt Sydal
#1 Contenders Match: AJ Styles V Michael Elgin V Adam Cole V Roderick Strong
Webb: Let's try a little process of elimination. AJ is mostly making one off appearances as he is a big star in New Japan right now so I don't see him getting involved in a long title program. Roderick Strong just had a couple of shots and couldn't get the job done. On the flip side, Michael Elgin just wowed everybody with his stellar performance in the G1 Climax tournament and Adam Cole is the guy I've predicted to take the title from Jay Lethal since July. I still think it is a little early for a Cole/Lethal feud to heat up. Lethal needs to beat somebody besides Roderick Strong to improve the credibility of his World title reign and beating former House of Truth member Michael Elgin would be a great way to do that.
Prediction: Michael Elgin
Kurt: Wow. Does it get any better with these four in the ring? If Cedric/Moose doesn't steal the show, this certainly will. Roddy is my favorite wrestler in the entire roster of ROH and I loved both title matches he just came off of against Lethal. Since he just had those, I think that eliminates him from winning. I would expect The Kingdom to interfere with Cole somehow, so that leaves it down to Elgin and AJ. Since I would much rather see AJ vs. Lethal for the title, I'm picking him solely on that fact. This will be fantastic to watch.
Prediction: AJ Styles
Open Challenge Tag Team Match: The Briscoes V ?????
Kurt: I actually don't expect any huge surprise/return here to face off against The Briscoes. I fully expect it to be War Machine and the four of them just have an all out brawl. Even if it's not War Machine, I could see whoever accepting the challenge to beat The Briscoes to start a rivalry since Jay is out of the title picture now.
Prediction: War Machine (or whoever accepts the challenge)
Webb: How do you preview a match if you don't know who will be in it? I will be really disappointed if RPG Vice heads out for this one but I will be overjoyed if, well, pretty much any other team shows up because Briscoe tag matches are awesome. I'm curious to see if this will tie in at all with the budding Adam Page/Jay Briscoe feud or if it will be a one off exhibition. I'd like to make two wild predictions here just for the sake of it, and I may as well make them bold ones. I am predicting that either Austin Aries will show up to team with Adam Page or that the Hardy Boyz will show up for a single ROH PPV match. Both are pretty doubtful but I can dream.
Prediction: The mystery men
ROH World Tag Team Championship: The Addiction © V The Kingdom V The Young Bucks
Webb: Christopher Daniels and Kazarian have really had a good title run. You love to hate these guys and they play the cocky veterans to perfection. However, all good things must come to an end and right now the Kingdom needs the tag team titles. Adam Cole will be officially leaving the group sooner rather than later and it will make the impending feud that much better if there is some gold on the line. Also if my upcoming predictions hold true a certain Kyle O'Reilly will need something to do while his reDRagon tag partner is busy with a singles title. It would make my day to see the Young Bucks hold the belts but, like AJ Styles, they will be headed back to Japan sooner rather than later and ROH gains nothing by having absentee champions.
Prediction: The Kingdom wins the ROH Tag Team titles
Kurt: Ok, I lied. My favorite guys on the roster are The Young Bucks. I saw them live for the first time ever last month and even when they're not on a big stage, they make it feel like a big stage. They're tremendous on all levels. I think The Kingdom is finally starting to get their just due as they were pretty underrated and unappreciated for a while there. Plus Maria just gets more gorgeous with time. I like The Addiction, but even as the champs they're almost the forgotten team in this match for me. Personally I think this show needs at least one title change, and this match makes the most sense for it. I expect total chaos near the end of this match, maybe Adam Cole comes out to distract The Kingdom, letting The Bucks beat the champs.
Prediction: New ROH Tag Champions, The Young Bucks
ROH World TV Championship: Jay Lethal © w/ Truth Martini V Bobby Fish
Kurt: I love the concept of Lethal having to face both members of ReDRagon for both his titles. I think Lethal could be the most improved wrestler in all of pro wrestling for the last two years running. He continually ups his game and the match he had with Jay Briscoe was mind blowing. When Lethal loses a title, it'll be the TV Title, but it won't be here.
Prediction: Jay Lethal retains
Webb: The WCW TV title was my favorite belt when I was a kid. Before Scott Hall threw it in the trash, the WCW TV title helped guys like Steve Regal and Booker T have meaningful feuds and TV time. This was an era where the World champ rarely wrestled but you could see an awesome TV title match on any given episode of Nitro. I see the ROH TV title as a sort of spiritual successor to that title and Jay Lethal has been one hell of a champion. The angles leading up the both of Jay Lethal's matches have relied heavily on how Lethal is the hunted and has challengers coming at him from every direction. I think the pressure gets to him here and Bobby Fish walks out with the TV title after an out-of-nowhere victory.
Prediction: Bobby Fish is your new ROH TV Champion
ROH World Championship: Jay Lethal © w/ Truth Martini V Kyle O'Reilly
*Side note: Sorry about the picture. ROH has not uploaded a preview of this match.*
Kurt: I can't imagine having Lethal go back to back matches, although that would really put some heat on him if he's able to go 2-0 in that situation. I like O'Reilly a lot, but I don't know that he comes across as a World Title contender. I could be way off base with that though. I think Lethal will get the best out of him and he will come out looking better after the match regardless. I don't know that Lethal should have a run as long as Jay Briscoe, but it's definitely far too soon to even consider him dropping the belt, so I expect a clean pin here.
Prediction: Jay Lethal retains
Webb: Assuming I get the TV title match prediction right, Jay Lethal is going to be absolutely irate by the time Booby Cruise announces him for the second time in one night. The chemistry between these guys should make for a really good technical outing and I fully expect this to be the match of the night. Kyle may have an ROH world title run in his future but I don't think it will start here. Lethal will be in damage control mode and will pull out all the stops, legal and illegal, to hold on to the richest prize in Ring of Honor.
Prediction: Jay Lethal retains
Final thoughts from Kurt: This is as good as it gets for an ROH card. Top to bottom, this show is going to deliver and really set the stage for the rest of the year and going into next year's big shows in Dallas for WrestleMania weekend. San Antonio is a great crowd for Ring of Honor so it will have a great atmosphere and I know the wrestlers will feed off that. Go out of your way to see this show this weekend! Thanks for letting me jump in Webb!
Final thoughts from Webb: I won't recommend buying a PPV or even watching the show if I don't think it would be worth your while. That being said you should go ahead and order this one. Every match should deliver and if you haven't seen an ROH PPV before this would be a great one to jump in on. The storylines are fleshed out, the action should be great, and if you usually only follow WWE the match quality of an ROH PPV just might blow you away.
I hope this column was as fun to read as it was to prepare. Kurt and I really had a good time with it and I look forward to doing more PPV previews in the future. I may or may not to get to watch the show live but I should have a review column available at some point over the weekend. Let us know your predictions in the column below and thanks for reading!