Ring Of Honor 05/04/16 Review by Mitch Nickelson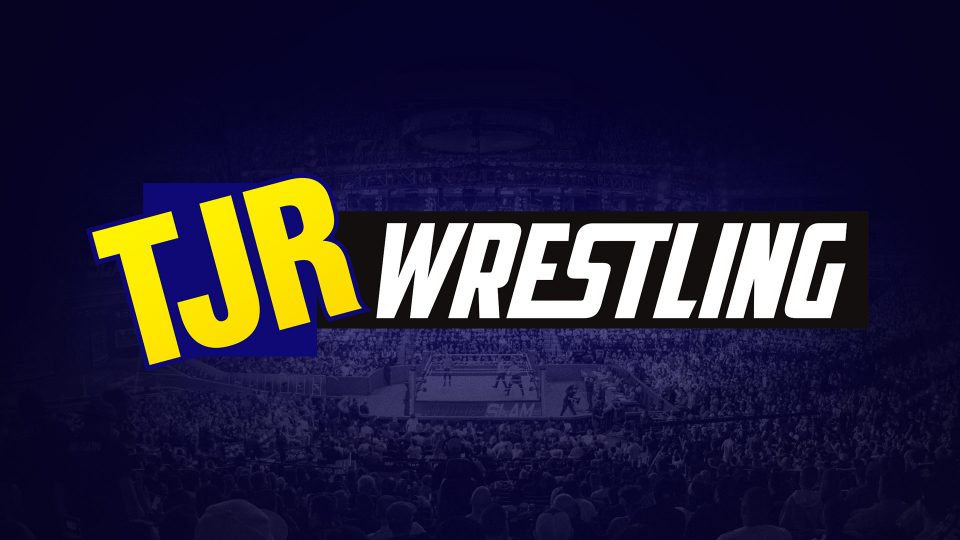 Ring of Honor has a Pay-Per-View this weekend, so this episode of their weekly show is the last review beforehand. This happens to be another week of matches that were from the first night of Honor Rising, and event that happened with New Japan Pro Wrestling from Tokyo in February. Only two full matches are on the card this week and both of them feature a representation of Bullet Club, so let's get to it…
Tana ruined it. #NJROH#HonorRising#NJPWWorldpic.twitter.com/kyVDQEGlrZ

— El Rey de la Bodega🇪🇨 (@Jocay19) February 19, 2016
Moose & Michael Elgin & Tomoaki Honma & Hiroshi Tanahashi def. Bullet Club
Moose and Bad Luck Fale were the biggest guys in this match, so there was a showdown between the two at the beginning that Moose seemed to get the better of. After a break, the babyface team was able to clean out the ring for a foursome posedown. Tanahashi had a taped up shoulder thanks to a recent Kenny Omega attack, which was targeted by Bullet Club with chairs. Michael Elgin got to display his massive strength when he German suplexed two members of BC in unison. Later, Elgin lifted Tanahashi high above his head in a Gorilla Press Slam position, throwing him out of the ring to take out three of his opponents.
Moose scored the win against Cody Hall. The crowd really popped for Moose in the final moments of this. It was a little short, but everybody got at least a little bit of shine here.
Mitch's Rating: **1/2
The Search For A Happy Ending & Colt Cabana's Return
Jay Lethal & Truth Martini were on the streets of Japan, collecting their change in hopes to find a shady massage parlor. The House of Truth leader had to break the news to the ROH World Champion that they didn't have enough money. It was moderately funny but short enough to not be a big deal even if it wasn't.
Footage from early April's Supercard of Honor in Dallas, TX aired. The final moments of a match between Jay Lethal and Lio Rush was shown. Rush impressed during this year's Top Prospect Tournament, which he won. Jay defeated the up and comer but was then challenged by a returning ROH star.
Welcome Home @ColtCabana#SCOH#DALLASpic.twitter.com/W7bpgk0zvV

— ROH Wrestling (@ringofhonor) April 2, 2016
Colt Cabana arrived to a massive ovation. He had some good comments, like when he said that he doesn't want to be known as "Somebody's Friend." Jay told Colt that for five years Cabana avoided ROH because Jay and the locker room didn't want him there. Colt issued a challenge to Jay by saying that he wanted to wear the ROH Championship around his waist.
On another night of the Supercard of Honor event, Lethal initially dodged fighting Cabana. He claimed a more worthy challenger was in the waiting, Cheeseburger. After Jay defeated him, Colt came out in his ring gear. An impromptu match occurred, not for the ROH Championship. Colt showed his worth then he rolled up Jay while he was about to go for the Lethal Injection for the win. This all set up the upcoming Jay Lethal vs. Colt Cabana title match for Global Wars on Sunday.
Back to footage from Tokyo and oh look, it's back to hunting for sleazy massages again. Delirious was seen coming out of some undisclosed location, looking like he got quite a "happy ending." Dalton Castle was also spotted doing some kung fu outside of a store called "Peacock." Jay Briscoe was also around. Other ROH stars popped up, too. They had fun across the Pacific, apparently.
The Briscoes def. Bullet Club (Luke Gallows & Karl Anderson)
This was the better of the two matches that aired on this show. The action spilled out throughout the crowd and tags were generally meaningless. All four guys went in and out of the ring as they pleased. There was quite a lot of back and forth; good stuff.
It's getting a little late, so I won't offer much here in the line of play-by-play. Mark Briscoe scored the win for he and his brother when he pinned Karl Anderson after hitting the Froggy Bow.
I know ROH records stuff for their weekly show far ahead some times, but it's still odd to see two month old previously aired (on Pay-Per-View) matches on ROH's weekly show. But considering where Anderson & Gallows are right now it's totally understandable. I doubt it's giving a massive boost to their ratings or anything but it's still smart.
Mitch's Rating: ***1/4
Final Thoughts & Plugs:
I'm pretty sure that this was the final week of Honor Rising matches, which I hope is the case. These aren't bad matches, but it would be nice if the programming of their weekly show more closely aligned with where the company is at. I'm hoping we return to a more normal format next week.
Global Wars is this weekend and other than the Jay Lethal stuff sandwiched in the middle, none of the content had anything to do with that show. What are the other matches on that Pay-Per-View? It would've been nice to see some more promotion for that event. I'm not sure if I'll actually be tuning into the show on Sunday. It all depends on if the funds are there for me or not.
That's about all from me on this show for the week. Follow me on Twitter @MitchNickelson and on my personal blog at MitchNickelson.com. Thanks for reading.