The John Report: WWE Smackdown Live Review 10/31/17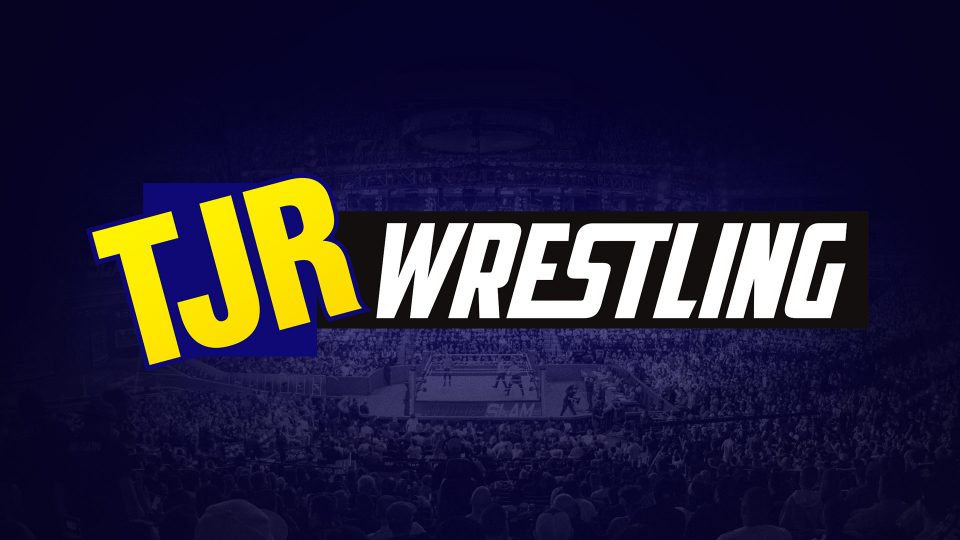 Live from Norfolk, Virginia this is Smackdown Live for episode #949. Follow me on Twitter @johnreport. Thanks Melo Man for the banner up top. Happy belated Halloween.
The Smackdown intro video aired. No recap this week. I thought they might show Daniel Bryan getting "attacked" on Raw, but that didn't happen.
There are some fans dressed up in Halloween costumes in the crowd, but not as much as I would have expected.
Shane McMahon, Smackdown's Commissioner, made his entrance to a big ovation from the crowd.
The announce team of Tom Phillips, Corey Graves and Byron Saxton welcomed us to the show.
The fans greeted Shane with "Shane O Mac" chants. He wished them a Happy Halloween. Shane immediately started talking about Survivor Series on November 19 while mentioning it's the one time of the year where Smackdown goes head to head with Raw. Shane said people are asking about why Smackdown went after Raw. Shane said that ever since Smackdown came on the scene, Raw has always looked at Smackdown as the inferior brand. Shane said that unfortunately it stays that way at the top with his sister Stephanie all the way to the lowest common denominator.
Shane asked what Smackdown can do and Shane said they gathered a team by putting Daniel Bryan as General Manager, they went live on Tuesday nights and they started having fun. Shane said they created the "land of opportunity" and it wasn't quite enough. Shane said that they had a team meeting, agreed that it was best to go to Raw and kick them right in the mouth. Shane thanked the fans in attendance and the fans that tune into a Smackdown Live television show as well as the roster that busts their butts each and every night. Shane thanked everybody. Shane said that's what Smackdown is all about because they have heart.
Shane talked about Daniel Bryan going to Raw last night to explain their point of view and how was Daniel Bryan treated? A clip aired of Bryan on Raw getting choked by Kane leading to the Chokeslam in the dark that left Bryan getting taken away on a stretcher. Shane noted Kurt Angle and Stephanie didn't care. Shane told them there will be hell to pay for that.
Shane noted that Angle said that he's going to bring his gold medal, he can bring Braun Strowman and he can pick his other three superstars. Shane said Smackdown will have Randy Orton, three of Smackdown's finest superstars and as of right now, Shane is going to be the team captain of Smackdown at Survivor Series. Shane said they'll see Raw in the ring. Shane said let's get this show started.
Analysis: There were a few moments in there where Shane looked like he struggled to remember some lines and where it was awkward sounding for him, but he got through it just fine. He was a better talker when he was younger, that's for sure. I also think he was better as a heel, but the fans like him and he's staying in the face role. It's no surprise that Shane is joining the Smackdown team because he did it last year too. Shane is there to put somebody over rather than win the match. The most surprising thing about that promo is that Sami Zayn didn't end up interrupting it by complaining about something.
Bobby Roode made his entrance followed by Dolph Ziggler for their 2 out of 3 falls match.
Analysis: They've had two televised matches with each man winning once by grabbing the tights on a rollup.
(Commercial)
The bell rang after the break.
2 out of 3 Falls: Bobby Roode vs. Dolph Ziggler
The winner gets to be on Team Smackdown at Survivor Series.
Roode got the first nearfall of the match with a Blockbuster off the ropes for a two count. Ziggler sent Roode into the ropes, Roode bounced off and Roode sent Ziggler over the top to the floor. They battled on the floor with Roode doing a hard whip that sent Ziggler into the barricade. Roode sent Ziggler back in the ring, Ziggler was waiting for him and Ziggler hit a superkick for the first pinfall of the match five minutes into it. They went to break there although I think it continued in the US, but not here in Canada.
Ziggler leads 1-0
Analysis: That looked great. Ziggler nailed that kick and Roode sold it perfectly. I don't have a problem with a superkick getting a pinfall because of how well Ziggler does it. There are a lot of superkicks or straight kicks to the head in WWE, though, so there can't be too many of them winning matches.
(Commercial)
There was a replay showing the second fall after Roode did a slingshot leading to Ziggler hitting the ring post and Roode covered him for the second fall.
Match is tied 1-1
They were both out on the mat. Roode hit a uranage slam for a two count. Ziggler countered the DDT attempt, each man got two counts on rollups and Ziggler hit a sweet looking leaping DDT for a two count. Ziggler tried the Zig Zag, Roode held onto the ropes and Roode hit a spinebuster. Ziggler avoided the DDT again and Ziggler hit the Zig Zag for a two count as Roode got his shoulder up. That was an awesome nearfall. Crowd totally bought into it. Ziggler signaled for the superkick, Roode avoided it, each man got a two count while grabbing the tights and Roode hit his Glorious DDT for the pinfall win after 12 minutes.
Roode wins 2-1
Winner by pinfall: Bobby Roode
Analysis: ***1/4 Very good match with a lot of believable nearfalls. It was their best match so far of the three that have been on television. They have wrestled eachother for a couple of months at house shows, so obviously they have built up a lot of chemistry. The best nearfall was when Ziggler hit the Zig Zag for a two count. Ziggler has used that move as his finisher for most of his career, so he has credibility when doing that move. Roode winning clean was the right way to end it.
The win means that Roode joins Shane McMahon and Randy Orton on Team Smackdown at Survivor Series.
Post match, Roode was interviewed in-ring by Renee Young. Roode mentioned Shane McMahon, Randy Orton and Bobby Roode. He said that he hopes the next two teammates share the same passion and competitiveness. Roode said that at Survivor Series, Smackdown up and Raw down…#UnderSiege. Roode's song played to end it.
Analysis: It was surprising that he didn't say "Glorious" to end the promo.
Still to come: AJ Styles vs. Samir Sing and Kevin Owens vs. Shinsuke Nakamura.
(Commercial)
This week on 205 Live: Mustafa Ali vs. Gran Metalik vs. Tony Nese vs. Ariya Daivari.
The trio of The New Day were dressed as Jimmy Hart (Woods), Akeem (Big E) and Brother Love (Kingston). They were trick or treating. Rusev and Aiden English were there to yell at them. Rusev said that Halloween is a dumb holiday for dumb children. Rusev said that there's only one day to celebrate now and English said "Rusev Day." Rusev poured out the candy, Rusev stepped on the candy and Big E was mad about it. Big E challenged Rusev to a match, so Rusev agreed to it.
Analysis: The costumes were great. I love how Rusev keeps talking about "Rusev Day" even though it was several weeks ago. It's just an annoying thing for a heel to say. Also loved Kingston as Brother Love because I'm a huge fan of the Bruce Prichard podcast.
#HappyHalloween costumes made by @Themikalmosleypic.twitter.com/ucfdokAtOA

— Austin #Creed4KOTR – Future King of The Ring (@AustinCreedWins) November 1, 2017
The Smackdown women were standing together with Team Captain Becky Lynch standing with Charlotte Flair, Naomi, Carmella (with Ellsworth on a leash), Tamina and Lana. Lynch gave them a pep talk about working together as a team. Ellsworth barked, so Lynch sprayed water at him. Natalya walked in with the Smackdown Women's Title saying she'll be defending their honor against Alexa Bliss. Natalya told Becky she needs to ask who the weak link is on the team. Natalya mentioned Naomi as the woman she beat for her title and Charlotte as possible weak links since Charlotte failed to beat her at Hell in a Cell (it was a DQ finish). Natalya told Charlotte not to fail at Survivor Series like she failed against Natalya and claimed that if Smackdown loses at Survivor Series, they'll know they will have Charlotte to blame.
Analysis: It makes sense for the heel Natalya to try to point out the faces on the team as weak links. Last year was a win for the Raw team in the women's match. I think Smackdown's women will win with Charlotte as one of the survivors for her time. It feels like the right time to get strongly behind her with a big push. The Ellsworth barking stuff is so bad.
Baron Corbin made his entrance with the US Title in his hands as Phillips said the pressure is on Smackdown especially this man.
Analysis: How is there pressure on anybody on Smackdown at Survivor Series? There's nothing on the line for anybody. No titles are up for grabs. The elimination matches mean nothing. You can't just say something is on the line and assume fans believe it.
(Commercial)
Sin Cara entered as Baron Corbin's opponent for the third straight week. Cara has wins over him in non-title matches by countout and disqualification.
Baron Corbin vs. Sin Cara
This was not for Corbin's US Title.
Corbin went for the mask of Sin Cara early, but couldn't do it as Sin Cara hit an arm drag. Corbin with a boot to the face. Corbin worked over Cara on the floor. Corbin went after the mask again. Sin Cara managed to fight him off. Kick to the ribs by Sin Cara. Corbin hit a forearm to the face when Cara tried a dive outside the ring. Corbin tried to take the mask off again, but Sin Cara fought him off. They went outside the ring with Sin Cara tackling him into the steel steps. Sin Cara punched Corbin while they were outside the ring. Sin Cara tackled Corbin again on the floor and the referee tried to break them up. Sin Cara tackled Corbin on the announce table. The referee called for the bell. It went about three minutes.
Winner by disqualification: Baron Corbin
(They didn't announce a match result, but that's what I think it was. Maybe it was a double countout. It doesn't matter because it had no winner. )
Analysis: * It was a continuation of their previous matches where they didn't have a clear winner. It is a decent attempt to try to build a story between them so they can eventually have a title match.
After the match was over, Sin Cara continued the attack on Corbin with knees while Corbin was up against the barricade. Corbin backed away. Sin Cara threw one of the leather announcer chairs at Corbin, but it didn't connect and Corbin left by escaping through the crowd.
Analysis: It's tough for the crowd to get behind Sin Cara because the character has been a low midcarder for so long, but the effort by him was there. The chair toss drew a good reaction as well. The story was that Sin Cara was mad at Corbin for trying to take off his mask.
The Usos were interviewed by Renee Young in the backstage area. Jimmy said that they will prove they are the A team. Jey welcomed Seth Rollins and Dean Ambrose to the Usos penitentiary. Shelton Benjamin and Chad Gable showed up to tell them they get their Smackdown Tag Team Title match next week. Gable did a rap/cheer with Benjamin where they sang about how they are going to be Tag Team Champions. The winners of that match face Rollins and Ambrose at Survivor Series.
Analysis: That should be a great match next week. Two awesome teams and hopefully they get 12-15 minutes to do have a memorable tag match.
Jinder Mahal and the Singh Brothers were shown walking backstage because they are up next.
(Commercial)
The Singh Brothers did the introduction for Jinder Mahal as they did a mockery of the way Paul Heyman introduces Brock Lesnar saying they were Mahal's advocates. Mahal walked out in a suit along with the WWE Title.
At Survivor Series, Mahal faces Universal Champion Brock Lesnar in a battle between WWE's two biggest champions.
Analysis: I don't remember the last time Mahal had a match on Smackdown. I'm sure I could look it up, but I'm not really complaining. It was more of an observation. It's just weird that he's in so many non-wrestling segments.
Jinder Mahal complained about how he was unfairly ejected from ringside because of the fear of what he might do to AJ Styles. Mahal said that somebody else should feel fear and that somebody else is Brock Lesnar. Mahal said that Lesnar can jump around the ring with a smile on his face all he wants, but fear is setting in. Mahal said that at Survivor Series, The Beast Lesnar will be victimized and conquered. Mahal claims he'll forever be known as "The Beast Master." Terrible nickname.
Mahal said that Samir Singh will face AJ Styles in his honor. Mahal spoke to his people in Punjabi to his people. The music of Styles started up to interrupt that.
AJ Styles vs. Samir Singh (w/Jinder Mahal & Sunil Singh)
Samir slapped Styles in the face. Styles took down Singh and punched him in the face. Pele Kick to the head by Styles. Styles teased the Styles Clash and connected with it. Styles covered Singh for the win. It was less than one minute.
Winner by pinfall: AJ Styles
Analysis: 1/4* Match of the year! Not exactly. Dominant win for Styles as expected.
Post match, Mahal went into the ring and kicked Styles in the head. Mahal pounced on Styles with punches. Sunil Singh held Styles' leg and Mahal kicked Styles in the head. Mahal sent Styles into the steel post. Mahal stretched Styles' body against the ring post. Mahal picked up Styles and hit The Khallas full nelson slam to end it. When Styles looked like he was going to get back up, Mahal hit The Khallas for a second time to put Styles down again. Styles sold the finisher really well. The announcers put over Mahal hard.
Analysis: That was the best Mahal has looked in a segment like that because of how well Styles sold his finisher. This should lead to a title match between them possibly at the Smackdown Clash of Champions PPV in December. There's a lot of time to go to get there.
Kevin Owens was shown in the locker room getting ready. Sami Zayn showed up to talk to him. They complained about Shane McMahon making himself team captain at Smackdown. Zayn doesn't understand how the best opportunities seem to go to Shane. Zayn pointed out that Orton beat him last week using a low blow. Zayn complained about Shane doing nothing about it, so now Zayn is out of Survivor Series. Owens said that he's going to beat Shinsuke Nakamura and then he's going to lead Team Smackdown over Team Raw at Survivor Series. Owens said they are going to be owed everything after that happens. Zayn said this will be the Kevin and Sami Show, so Owens corrected him saying it will be the Sami and Kevin Show. Owens left with Zayn smiling.
Analysis: Fun promo from my favorite duo on the show. Zayn made a good point about Orton cheating to beat him, which was true although that's only because Zayn cheated to beat him the week before in a tag match. Really hope they find a role for these two at Survivor Series because they should be in a featured match and do more than just interfere to cost Shane in the tag match.
Big E vs. Rusev is next.
(Commercial)
There was a promo in a forest for the Bludgeon Brothers duo of Luke Harper and Erick Rowan.
Rusev was in the ring with his buddy Aiden English. English told them to stay completely silent. English sang a song about Halloween leading to the fans booing loudly and the song ended up becoming about how it's Rusev Day. They were interrupted.
The New Day made their entrance with the crowd chanting along for them. They walked out in their Halloween costumes, so Big E is wrestling as Akeem.
Analysis: In a ranking of my favorite singing acts in WWE, English is way ahead of Elias.
Big E as Akeem (w/Xavier Woods as Jimmy Hart and Kofi Kingston as Brother Love) vs. Rusev (w/Aiden English)
Big E applied the abdominal stretch followed by some butt slapping to the "New Day Rocks" song. Big E stomped away on Rusev in the corner. Big E punched Rusev by the apron. With Big E ready for a charge, Rusev took him down by sending his arm into the ropes. Rusev whipped Big E into the steel ring post leading to Big E going to the floor while grabbing his arm. They went to break there.
(Commercial)
Back from break, Rusev slapped on an armbar. Big E hit an arm drag to break free followed by the two belly to belly release suplexes and a side belly to belly by Big E. That's what he usually does after a hot tag followed by the big splash, which he just did. Rusev got a boot up and a roundhouse kick to the head. Big E nailed a uranage slam. Both guys were down. English stood on the announce table telling the crowd to sing about Rusev Day with him. Woods played the trombone, so English hit him in the back with a double axe. Kingston was on the apron, the ref was distracted as English went into the ring and Big E hit the Big Ending on English. Rusev capitalized on that with a standing side kick to the back of the head of Big E for the pinfall win. It went about eight minutes.
Winner by pinfall: Rusev
Analysis: **3/4 That was an entertaining match for the time given. Heels cheating to win is what should happen in a scenario like that. I like the pairing of Rusev and English. They don't have much in common aside from being over the top heels that act like jerks, but that's enough sometimes. There's some chemistry there. It's also a way to build them up as a tag team against credible opponents like New Day. Good booking here because Rusev needed that win.
Sin Cara was shown walking backstage with Renee Young there to interview. Cara said the mask is part of him and it represents his family. Cara said it makes him a superhero to his children. Cara said that Corbin did something disrespectful to him and that Cara fought hard to get that mask.
Analysis: What about when he was Hunico and he was fake Sin Cara against the real Sin Cara? Let's just forget that. He's doing well in the role.
Still to come is Nakamura vs. Owens. Up next is Strangerer Things featuring Breezango.
(Commercial)
Shane McMahon was in his office on his phone (WWE does that for every person in charge to make them look busy) when Aiden English walked into the screen. English asked how he is celebrating the holiday, Shane said he loved Halloween and English said that's not what he meant as Rusev walked in to say it was Rusev Day! Yes! Rusev asked Shane if he was elated because Rusev beat Big E. Shane said he was excited for Rusev, so Rusev said he wanted to be on Team Smackdown. Shane cut off English from singing and Shane told Rusev if he wants to be on Team Smackdown he must earn it. Shane told Rusev all he has to do is defeat AJ Styles. Shane sang "good luck" to them. English said it needed a bit of work and Rusev was okay with the match.
Analysis: Styles vs. Rusev next week that's a fresh matchup. Styles will get the win there.
Strangerer Things with Breezango
I don't watch Stranger Things, so forgive me for not knowing these references. The Breezango duo of Tyler Breeze and Fandango starred in this video along with The Ascension duo of Viktor and Konnor. There were Christmas lights around pictures of other tag teams in WWE. Fandango was dressed in a cop outfit and he fed some food to somebody under the table. Breeze was in a pink dress with blonde hair. Viktor was dressed as a woman named Barb. The person under the table was Tye Dillinger, Breeze said "another eleven" and Dillinger said he's a ten – get it, the Perfect Ten? Incredible writing. Konnor was dressed up as Kane, so they lightly attacked him since they thought it was an invasion, but Konnor noted it was him. The lights went out in the room and the Christmas lights appeared around the image of the Bludgeon Brothers on the wall. There were sounds of a beating. The lights went out again. There was a creepy mask graphic in the room that said, "let the games begin." That ended it.
Analysis: It's a slow build to this Bludgeon Brothers vs. Breezango feud that was already set up a few weeks ago with the "2B" thing they already did.
Kevin Owens made his entrance for the main event.
The announcers plugged the Raw 25 anniversary on January 22. Just like on Raw with Michael Cole saying The Undertaker was rumored to be there, Phillips said the same thing. Keep in mind that in advertised they post a pic of Undertaker, so it's not really a rumor when it's clearly being advertised.
Analysis: Way to put over the storyline that Smackdown was trying to take out Raw. I know it's a WWE thing promoting a big event, but it's funny how they plug that on a show after Shane talked about Smackdown being in Raw's shadow.
(Commercial)
Next week: AJ Styles vs. Rusev with the winner joining Team Smackdown at Survivor Series. Also, The Usos defend the Smackdown Tag Team Titles vs. Benjamin & Gable. The show will be in Manchester, England.
Shinsuke Nakamura made his entrance to a big ovation.
Kevin Owens vs. Shinsuke Nakamura
The winner of this match joins Team Smackdown at Survivor Series.
Nakamura was on fire right away, so Owens bailed to the floor. They battled on the floor with Nakamura whipping Owens into the barricade as the show went to break.
(Commercial)
Back from break, Owens was in control as a he hit a superkick on Nakamura. When Nakamura tried a comeback, Owens hit him with a snap DDT to take him down. Owens slapped on a chinlock to keep Nakamura grounded. Nakamura got back to his feet, ran the ropes and hit a running kick to the head. Nakamura hit Owens with kicks to the chest, Owens caught his next kick and Nakamura hit another kick to the head. Nakamura with a running splash in the corner followed by a knee lift to the ribs of Owens for a two count. Sami Zayn showed up at ringside, Nakamura was distracted, Owens got a rollup with tights for two and Nakamura came back with a kick to the head for two. Nakamura went for a superplex, but Owens fought out of it with his cradle suplex off the top for two. It was hilarious seeing Zayn celebrate the move in a big way while on the floor. The crowd thought that finish was it. Owens wanted the Popup Powerbomb, but Nakamura countered with a hurricanrana, which was sweet and a knee to the face by Nakamura got two. Zayn pulled Owens out of the ring to save him. Nakamura went after them on the floor, Zayn backed away and Owens shoved Nakamura knee first into the steel steps. Owens sent Nakamura back in the ring, Owens back up top and Owens hit a Frog Splash for two. Another great nearfall.
Owens told Zayn to clear off the announce table. Randy Orton's music hit. Crowd was going wild. Orton snuck up behind Zayn and gave him a back suplex onto the table. The table didn't break because it usually holds up for that spot. Owens was distracted by it, so Nakamura hit Owens with a spin kick to the head. Nakamura hit the Kinshasa running knee strike to Owens and pinned him to win the match after 13 minutes.
Winner by pinfall: Shinsuke Nakamura
Analysis: ***1/2 Very good main event match. Plenty of believable nearfalls that the crowd bought into as possible endings, which always helps the quality of a match. They've had a few TV matches now as well as tags and have built up a lot of chemistry because they both wrestle a physical style. The result didn't surprise me at all because it was expected that Nakamura would win here to join Smackdown's babyface team at Survivor Series. I do have a minor gripe because they played Orton's music during the match. I know it was done to cause a distraction, but I hate when they interrupt a match with somebody's song. It shouldn't happen. The match was still a lot of fun to watch and I don't mind having Orton there to neutralize Zayn because Orton/Nakamura have had issues with Zayn/Owens for the last month, so it was a good continuation of that storyline.
The win means that Nakamura joins the Smackdown team at Survivor Series with Shane McMahon, Randy Orton and Bobby Roode. The last man is AJ Styles or Rusev.
Replays were shown of the finish. Nakamura celebrated the win, Orton looked on from ringside approvingly, Zayn was still out by the announce table and Orton was freaking out about the loss. That's how the show signed off.
Analysis: The likely outcome at Survivor Series will be Kevin Owens and Sami Zayn doing something to cost the Smackdown team since they aren't on the team. I thought the Raw team was going to win this year anyway since they are going to have names like Braun Strowman and Roman Reigns (expected) on it. Plus, Smackdown won last year. It just makes more sense for Raw to win.
As I noted in the Raw review, the teams are expected to look like this:
Raw will have Kurt Angle, Braun Strowman, Roman Reigns, Samoa Joe and Finn Balor while Smackdown will have Shane McMahon, Randy Orton, Bobby Roode, Shinsuke Nakamura and AJ Styles. Everybody in the match is a face except Joe. It should all be official in the next week or two.
Three Stars of the Show
1. Shinsuke Nakamura
2. Kevin Owens
3. (tie) Bobby Roode
3. (tie) Dolph Ziggler
Shoutout to the New Day trio for their entertaining Halloween costumes as well.
The Scoreboard
8 out of 10
Last week: 7
2017 Average: 6.73
Average Post Brand Split (July 26, 2016): 6.63 – Raw is at 5.84
Last 5 Weeks: 6, 6.5, (No Review), 5.5, 6, 4
2017 High: 8.5 (April 11, August 1)
2017 Low: 4 (August 29)
Final Thoughts
It gets a 8 out of 10.
I thought it was a very good show this week. I liked last week's Smackdown too, so that's two in a row with a score that's 7 and up.
It was carried by the quality main event match as well as Roode/Ziggler finally putting on a better match like most of us thought they could. Big E vs. Rusev was well done for a match that was under ten minutes. I thought Corbin vs. Sin Cara was effective in terms of trying to build up Sin Cara again. Even Jinder Mahal was involved in a segment that was decent because of how well Styles bumped for him.
The big difference between Raw and Smackdown is there's less time on this show for bad comedy skits and filler that hurts the quality of the show. Smackdown made the most of their time this week. It was entertaining from start to finish.
CHAMPIONS will collide when #UniversalChampion@BrockLesnar faces #WWEChampion@JinderMahal at #SurvivorSeries! #RAW@HeymanHustlepic.twitter.com/tbdKMM5iAS

— WWE (@WWE) October 31, 2017
The next WWE PPV is Survivor Series on Sunday, November 19. Here's what we know.
Universal Champion Brock Lesnar vs. WWE Champion Jinder Mahal
Raw's 5 men (Kurt Angle is the captain of the team with Braun Strowman and three more) vs. Smackdown's 5 men (Shane McMahon is the captain with Randy Orton, Bobby Roode, Shinsuke Nakamura and one more)
Intercontinental Champion The Miz vs. United States Champion Baron Corbin
Raw Tag Team Champions Seth Rollins & Dean Ambrose vs. Smackdown Tag Team Champions The Usos
Raw Women's Champion Alexa Bliss vs. Smackdown Women's Champion Natalya
Raw's 5 women (Alicia Fox is the captain with Nia Jax) vs. Smackdown's 5 women (Becky Lynch is the captain with Charlotte Flair, Naomi, Tamina and Carmella)
WWE Cruiserweight Championship: Enzo Amore vs. Kalisto – It was announced on 205 Live this week.
There may be more matches added, but for now that's all they have said.
—
That's all for now. Go Los Angeles Rams, Toronto Raptors and Toronto Maple Leafs.
My contact info is below. Thanks for reading.
John Canton
Email mrjohncanton@gmail.com
Twitter @johnreport
Personal Facebook and TJRWrestling on Facebook