The John Report: WWE Smackdown Live Review 09/05/17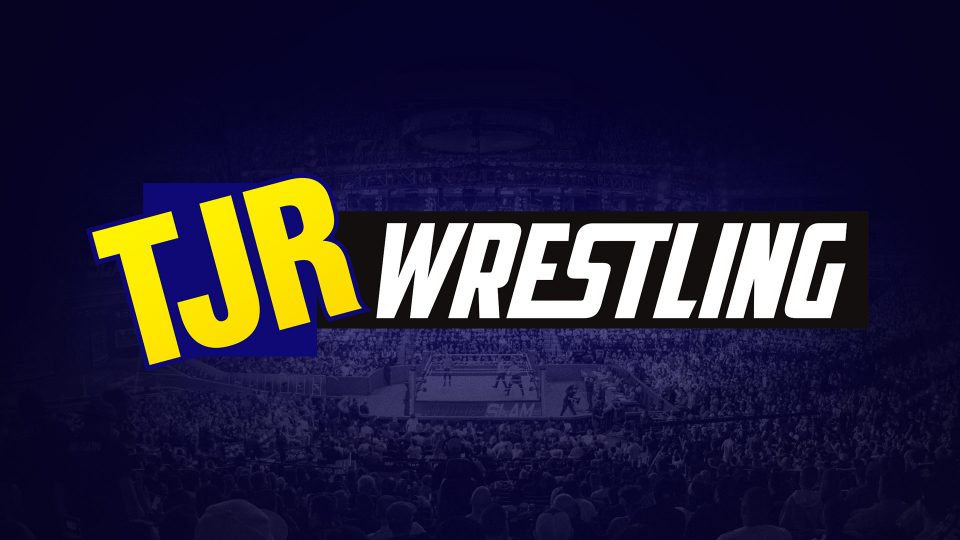 The main event for this week's WWE Smackdown Live is Shinsuke Nakamura vs. Randy Orton with the winner earning a WWE Title match against Jinder Mahal in the future. Also announced is Natalya vs. Carmella.
Live from Sioux Falls, South Dakota this is Smackdown Live for episode #941. Follow me on Twitter @johnreport. Thanks Melo Man for the banner up top.
The show began with a shot of the live crowd looking excited. The announce team of Tom Phillips and Byron Saxton wished John Bradshaw Layfield the best of luck as he has decided to move on from announcing duties in WWE. Corey Graves is the replacement. Graves said he was happy to be there and shook the hands of Phillips and Saxton.
Analysis: I like the choice because Graves is the best announcer in WWE right now, but the point of the brand extension is for people to be on one show, not both. It doesn't seem to apply to announcers since Renee Young is on both shows too.
A video aired about Orton vs. Nakamura with winner earning WWE Title match at Hell in a Cell.
Orton did a backstage promo warning Nakamura that last week he showed Nakamura how quickly it can end with a RKO. Orton said no one rises above The Viper.
Shinsuke Nakamura did a backstage saying he respects Orton, but he is chasing his destiny. Nakamura said the pain he will deliver to Orton will be felt everywhere.
Analysis: Good to start the show with comments from the two guys in the main event with each man showing a lot of confidence about the match later in the night.
Carmella was in the ring with James Ellsworth. Kevin Owens interrupted them and got into the ring.
Owens told Carmella that the match she's about to have with Natalya has a special referee. Owens said he's the referee. The ref wouldn't give Owens his shirt. Shane McMahon, the Smackdown Commissioner, made his entrance to confront Owens in the ring. Everybody else left.
Shane told Owens that he is not going to do what he did last week and make himself a referee. Shane said that every turn, Kevin has been defiant to him. Owens folded his arms in front of him. Shane looked like he forgot his promo. After a long pause, Shane reminded Owens of recent events between them with Owens blaming Shane for his losses. Owens told Shane that the reason Baron Corbin as ref is because Shane pulled him out of the ring. Owens said that he knows Shane doesn't want him on Smackdown Live and Owens said if it was up to him he would rather be on Raw. Shane said that's because Triple H singlehandedly gave him the Universal Title on Raw. Shane told Kevin not to blame him why he's not successful, he should blame himself.
Owens said that the reason he's not the US Champion is because of Shane since Shane has to make everything about him. Owens wondered if Shane seeks the spotlight because his daddy didn't give him enough attention as a kid. Owens said is that why Shane has his kids dancing around, so Shane told him don't mention his kids. Owens mentioned the Hell in a Cell bump and the helicopter crash. Owens told Shane that his entire family would be better off if he hadn't survived that helicopter crash. Owens said everybody would be better off like his dad, his wife and especially his kids. That set Shane off and he attacked Owens.
Shane nailed Owens with punches. They went out of the ring and brawled around the announce table. Shane pounded on Owens behind the announce table. It was broken up by officials as well as backstage agents like Adam Pearce. Daniel Bryan, the Smackdown General Manager, got in Shane's face to ask what he was doing. Shane stopped and slowly walked away as the show went to break. The crowd was really into it.
Analysis: That was really well done. Owens tried to do the referee bit again, Shane stopped it and told Owens he kept making things personal, so Owens (the heel asshole) went up another notch by making it even more personal as he mentioned Shane's family. That was the perfect way for it to go. It made sense for Shane to attack Owens with punches after he warned him not to mention his kids, so Owens did it again and Shane lost it. As I mentioned, the crowd was hot for it and the whole thing worked well.
(Commercial)
There was a replay of the previous segment with the announcers talking about it.
Owens was shown getting helped by referees backstage. Bryan showed up saying he had to apologize for what happened and said that Shane was out of line. Owens told Bryan he better enjoy his job while he has it because Owens is going to turn Smackdown Live into the Kevin Owens Show. Owens said he's going to sue Shane and his entire family. Owens said he's going to take everybody down and take over WWE. Bryan told him there has to be another way to handle this. Owens said he's going to press criminal charges on Shane himself.
Analysis: The lawsuit threat by Owens is what will probably lead to Shane setting up some kind of match between them possibly at Hell in a Cell or Survivor Series.
The announcers talked about it with Graves noting that Owens provoked Shane McMahon.
Carmella (w/James Ellsworth) vs. Natalya
This match is not for Natalya's Smackdown Women's Title.
Carmella did a headscissors takedown early on followed by a dropkick for a two count. Natalya came back with a hard slap to the face, so Carmella slapped her back. Natalya connected with a discus clothesline, so Carmella rolled to the floor for a break.
(Commercial)
Back from break, Carmella had a leg scissors around Natalya's waist. Natalya fought back with punches. Naomi was shown watching backstage because she faces Natalya for the Smackdown Women's Title on next week's show. Natalya hit a powerslam to counter another submission attempt by Carmella. Natalya sent Carmella into the turnbuckle with a slingshot. Carmella hit a superkick for a two count. Ellsworth was on the apron and he dropped the Money in the Bank briefcase into the ring. The ref asked her if she wanted to use it, so Carmella said no. Carmella yelled at Ellsworth about it. Natalya capitalized with the ROLLUP OF DEATH~! for the pinfall win after about seven minutes of action.
Winner by pinfall: Natalya
Analysis: *1/2 The match was just okay. They didn't get into the believable nearfalls, so it was hard to get excited about anything. Having Ellsworth drop the briefcase by accident was a cheesy way to set up the finish and I swear in my head I knew the ROLLUP OF DEATH~! was coming. Second night in a row where they used it.
Post match, Carmella did a promo telling Ellsworth he didn't have to say sorry. Carmella told him he's the sorriest excuse for a human that she's ever met. Carmella said she didn't need a "genetic defect" like him to be successful. She wondered how Ellsworth is still employed and his mother should have given him away at birth. Carmella yelled at him about how he stuck that "pathetic lump where his chin was supposed to be" (what a line) in her business for the last time. Carmella: "We're through!" She dropped the microphone and left with the briefcase while the crowd chanted "YES" for it.
Analysis: Nice job by Carmella being a true heel as she insulted Ellsworth for his "unique" looks and it made her look really mean. A lot of people wonder how Ellsworth has been employed so long because he doesn't add that much. I wonder what he'll do next because he's limited in what he can do. Carmella should be fine on her own. It's also worth pointing out that this could all be a work by them to fool others.
Dolph Ziggler's "re-debut" is up next.
(Commercial)
There was a video package about WWE's work with the Children's Hospital in Pittsburgh. Same video that was on Raw. Go to ConnorTheCrusher.com to support WWE's efforts during Pediatric Cancer Awareness month.
Dolph Ziggler made his entrance. He looked the same with USA themed tights. Ziggler did a promo saying the WWE Universe has no appreciation for what he can do in the ring. Ziggler said the fans would rather sit there unsatisfied while the greatest performer in WWE history is in front of them. Ziggler said the people don't want him, they'd rather just have some dumb gimmick. Ziggler left.
John Cena's music hit and Ziggler walked out wearing a John Cena hat that he tossed to the crowd. Ziggler had a towel that said "DZ" on it and mocked the Cena entrance on the ramp. The crowd booed. Ziggler asked if they liked nostalgia.
Ziggler walked out to Randy Savage's music while in a robe and he had a beautiful woman with him like Elizabeth. The crowd booed again, so he ripped on the crowd and told the girl to go to the back. Ziggler said he knows what the people want and deserve. (FYI the woman was the real life wife of Nick Dinsmore aka Eugene.)
Ziggler entered to the theme song of Naomi and walked out in an outfit that glowed in the dark. He also had fake headgear to light it up. Ziggler took the outfit off as the crowd booed again.
Ziggler said that's what the fans want and said that anybody can do what he just did. Ziggler pointed out that nobody can do what he does in that ring. Ziggler said the fans don't care and he told them he doesn't give a damn about them either. Ziggler: "You all make me sick." He left as the fans booed.
Analysis: Ziggler continues to rip on the fans for not appreciating him. The mock intros were mildly funny. Ripping on the fans saying they make him sick drew some good reactions, so at least he got the desired response. This should lead to some babyface standing up for the fans saying that he should be more grateful for being in a WWE ring and that sets up a feud. Maybe a guy like Sami Zayn or Tye Dillinger would be good for that kind of story. At least they are trying to use Ziggler again after he did nothing for the last couple of months.
Zayn vs. English up next.
(Commercial)
Aiden English was in the ring doing his singing routine when Sami Zayn's music interrupted him. Rematch from last week that ended when Kevin Owens made himself the ref.
Sami Zayn vs. Aiden English
Zayn with a headscissors takedown, shoulder to the gut and a running clothesline for Zayn. Back elbow from Zayn followed by a boot to the face. Zayn with a cross body block off the top, English moved and English hooked the arms leading to the pinfall for the victory after two minutes.
Winner by pinfall: Aiden English
Analysis: 1/2* Quick match to give a win to English while Zayn is on a bit of a losing streak. It would be nice if Zayn was used better on Smackdown, but sadly he's lost in the shuffle. I didn't think he could be booked worse than he was on Raw, but it has happened.
Post match, English grabbed the microphone and did his singing routine that he called the "grand finale." Zayn confronted him outside the ring, so English ran up the ramp to get away and that ended it.
Analysis: They will probably continue the feud with Zayn getting his win back soon.
Daniel Bryan was shown in his office looking at a replay of the Shane/Owens segment. The New Day and The Usos showed up in the office. The Usos said next week, Smackdown Live in Las Vegas it's going to be a Street Fight for the Smackdown Tag Team Titles. Usos left while New Day were happy about it.
Analysis: Street Fight sounds like a good idea. Love Usos vs. New Day matches.
Bryan received a phone call that he said he had to answer. He mentioned having to do something in the ring right now as we neared the end of hour one.
(Commercial)
Daniel Bryan Has News To Share
Daniel Bryan, Smackdown's General Manager, walked down to the ring without his theme song playing. He had a serious look on his face. The fans chanted "Daniel Bryan" for him.
Bryan said he needed Commissioner Shane McMahon to come down to the ring. Bryan re-iterated that he needed to talk to Shane and he has to come down to the ring. Shane walked out to the ring with the fans chanting "Shane O Mac" for him.
Bryan asked Shane what was he thinking. Shane admitted that things went out of control. Bryan mentioned The Miz went on Talking Smack about how Bryan would never wrestle again and every week, Miz would push it. Bryan said he wanted to headbutt that jerk right in the face, but he didn't because Shane told him as the GM of Smackdown, Bryan had to put the WWE first, the fans first and the employees first. Bryan restrained himself because it was what was best for this company and this show. Bryan told Shane he can't assault the employees or the superstars and said they can't run Smackdown Live like that.
Shane said he takes full responsibility for his actions and Owens crossed a line, so there was no coming back. Shane pointed out that Bryan is now a father and said imagine if the shoe was on the other foot. Bryan noted they are in legal problems right now because Owens is going to sue every member of Shane's family. Bryan said he cared about the jobs of the people in the back because that's how they feed their family. Shane said that he will talk to Owens and smooth this over.
Bryan told Shane that it's too late to talk to Owens. Bryan said that he got a call before he came out there from Vince McMahon. Bryan: "Shane, effective immediately, per the Chairman of the Board and the CEO of the WWE, I'm sorry man but you're indefinitely suspended." Bryan left.
The fans chanted "Shane O Mac" while Shane was in the ring. Shane put the microphone and slowly left the ring. The fans chanted "Thank you Shane" for him. Shane looked around and the show went to break.
Analysis: That's an interesting development that also makes sense from a story perspective because Shane is the Commissioner of the show and Bryan did a good job of making the point that you're not supposed to touch the talent like that. The crowd has been good all night and I thought their chants for Shane was in good spirit. I had a reader tweet me saying maybe Shane is taking a vacation. Shane works one day a week and some weeks doesn't even go to Smackdown, so he's got time off already. It's good to be rich. Shane isn't really needed on Smackdown while Bryan is there anyway. It should lead to Shane vs. Owens down the road. I don't know when, but the build has been solid.
(Commercial)
Next week on Smackdown from Las Vegas: Usos vs. New Day for Smackdown Tag Team Titles in a Street Fight and Natalya vs. Naomi for the Smackdown Women's Title.
Jinder Mahal, the WWE Champion, was with the Singh Brothers as Renee Young interviewed him. Mahal bragged about how he's better than Orton and Nakamura. Mahal said he represents Asia better than Nakamura and is from the greatest country in the world, India. Mahal bragged about being WWE Champion for over 100 days. Mahal said may the better man win and fall to the Modern Day Maharajah. Mahal spoke in Punjabi to end it.
Analysis: The same Mahal promo he does every time.
The great AJ Styles is on commentary for this next match. Styles spoke about Connor's Cure saying he was a father of four and that they were going to auction off his gold elbow pad at WWEAuction.com later.
Baron Corbin vs. Tye Dillinger
The bell rang, so Corbin rolled out of the ring to get in Styles' face. Dillinger attacked Corbin with a dive on the floor. Dillinger sent Corbin into barricade. Back in the ring, Dillinger hit a clothesline to send Corbin out of the ring as they went to break one minute into it.
(Commercial)
Back from break, Corbin was in control and did his slide out of the ring, then go back in leading to a clothesline for a two count. Jawbreaker by Dillinger followed by punches and a forearm to the face. Corbin avoided the Tyebreaker and kicked Dillinger out of the ring. Corbin sent Dillinger into the barricade and rolled him back in the ring. Dillinger got a rollup where he sat on top for the pin for two. Corner charge missed by Corbin leading to punches from Dillinger. The ref tried to break them up, so Corbin punched Dillinger in the jaw and sent Dillinger into the ring post. Styles yelled about the cheap shot. End of Days slam by Corbin for the win after about eight minutes.
Winner by pinfall: Baron Corbin
Analysis: ** It was decent although there wasn't a point in the match where it looked like Dillinger might win. The biggest surprise is that they got eight minutes because I figured it would be a lot less.
Post match, Corbin and Styles exchanged some stares to tease a future US Title match.
Analysis: Styles needs a bigger role than that. He's too good to be on a limited amount of time.
Orton vs. Nakamura is later. A video about Bobby Roode up next.
(Commercial)
Styles was shown backstage talking to Dillinger complaining about Corbin being a cheap shot artist. Styles told Dillinger the US Title Open Challenge is only open to him and that he wants to have a match in Las Vegas next week. Dillinger said "phenomenal" as they shook hands.
Analysis: Sounds good to me. That means three title matches next week.
A video package aired about Bobby Roode debuting on Smackdown while heavily featuring the word "glorious" of course.
James Ellsworth was backstage begging Carmella to give him another chance. Ellsworth said he'll do anything she wants. Carmella said from now on they are doing things her way. She surprised him with a kiss on the lips and a hard slap to the face. She left while Ellsworth was shocked by it.
Analysis: That's the first kiss between them because they were just friends before, so the kiss was a surprise that drew a big reaction.
Shinsuke Nakamura made his entrance to a big ovation as the crowd was excited to see him. They went to break as Nakamura did his poses in the ring.
(Commercial)
There's a 5-way match on 205 Live after Smackdown.
Randy Orton made his entrance for the main event. Good reaction for him. Jinder Mahal and the Singh Brothers were watching in a skybox.
Shinsuke Nakamura vs. Randy Orton
The winner of this match gets a WWE Championship match against Jinder Mahal at Hell in a Cell. The bell rang at 9:45pmET.
Orton went for a RKO right away, Nakamura avoided it and Nakamura laughed about it. Nakamura did one of his taunts where he put his head against Orton's chest, so Orton went for a DDT leading to Nakamura going to the floor. Commercial one minute into it.
(Commercial)
A commercial aired promoting Usos vs. New Day for SD Tag Titles and Natalya vs. Naomi for SD Women's Title. They forgot to mention AJ Styles vs. Tye Dillinger that was set up earlier although maybe it's not "official" yet.
Back from break, Orton was in control with a suplex that sent Nakamura's ribs into the top rope. Nakamura fought back with elbows to the face. Orton punched Nakamura in the face. Orton teased a DDT on the floor and hit a back suplex onto the announce table, but it wasn't done hard enough to break it. Orton rolled Nakamura in for a two count. Nakamura came back with a spinning left kick to the head to knock down Orton. Running kick to the face by Nakamura followed by kicks to the chest. Orton caught a kick, so Nakamura hit an enziguri kick to the head. Nakamura with a splash in the corner followed by a knee to the ribs for two. Orton fought out of a reverse Exploder and hit a modified backbreaker. Nakamura was on the apron with a kick to the head. Orton tripped up Nakamura on the top rope and Orton hit a superplex. It wasn't hit perfectly because Orton landed hard on his back/neck. The timing seemed off a bit with Orton looking like he was in a bit of pain. Nakamura got to his knees and did his "come on" hand gesture. Nakamura hit two knee strikes to the head followed by more knees to the head. Nakamura charged in, but Orton caught him with a powerslam for a two count. That was a great nearfall even though Orton never wins with that move. Orton hit the draping DDT off the ropes. Orton went for a RKO, but Nakamura turned it into an armbar. Nakamura slapped on a triangle choke submission, but Orton was able to get to his feet and slam him down like a Powerbomb. Orton went for the RKO again, but Nakamura got out of it and hit a knee to the ribs. Nakamura hit the Kinshasa knee strike for the pinfall win after 13 minutes of action. Good to hear Graves call the Kinshasa again.
Winner by pinfall: Shinsuke Nakamura
The win means that Nakamura will face Jinder Mahal for the WWE Championship at Hell in a Cell on October 8.
Analysis: ***1/2 That was a pretty good match with a predictable finish to put over Nakamura. I loved the counter of the RKO into an armbar because I've never seen that kind of counter before. If somebody has done it I don't remember it. Nakamura makes it all look so easy in the ring. The superplex spot looked a bit scary because Orton took that bump hard, but he managed to finish the match. It wouldn't shock me if that bump knocked the wind out of Orton a bit. Nakamura earning another shot at Mahal was the right way to go. That means that Nakamura beat Orton and Cena clean on Smackdown since he beat Cena about a month ago to earn the SummerSlam title match. Not a lot of wrestlers could say they have done that, so it shows how much WWE believes in Nakamura right now.
Post match, Nakamura celebrated the win as graphics aired advertising next week's show.
Kevin Owens was shown walking backstage. Daniel Bryan walked up to him saying that Shane has been suspended and that it's done. Kevin Owens said we're just getting started. Owens told Bryan that next week it will be his personal playground. Bryan said somebody is coming next week to deal with this. Owens thought it might be Shane's wife, but Bryan said that it's Mr. (Vince) McMahon on Smackdown next week.
Analysis: It's been a long time since Vince was on WWE TV, so any time he is on the show it's a big deal. Looking forward to seeing him interact with Owens.
Nakamura kept on celebrating as the show ended right at 10pmET as usual.
Three Stars of the Show
Shinsuke Nakamura
Randy Orton
Kevin Owens
The Scoreboard
6.5 out of 10
Last week: 4
2017 Average: 6.82
Average Post Brand Split (July 26, 2016): 6.67 – Raw is at 5.91
Last 5 Weeks: 4, 6.5, 5, 5, 8.5
2017 High: 8.5 (April 11, August 1)
2017 Low: 4 (August 29)
Final Thoughts
It gets a 6.5 out of 10.
The show was carried by the main event, which was one of the better matches on Smackdown in a few months at least. I also liked the Owens/McMahon story that also involved Daniel Bryan. I'm definitely interested in where things might be going with that storyline and how Vince McMahon might be involved with it.
Next week's Smackdown feels like a loaded show in Las Vegas with two (or likely three) title matches, so good job by WWE in promoting it heavily.
—
That's all for now. Thanks for reading.
John Canton
Email mrjohncanton@gmail.com
Twitter @johnreport
Personal Facebook and TJRWrestling on Facebook