The John Report: WWE Smackdown Live Review 08/08/17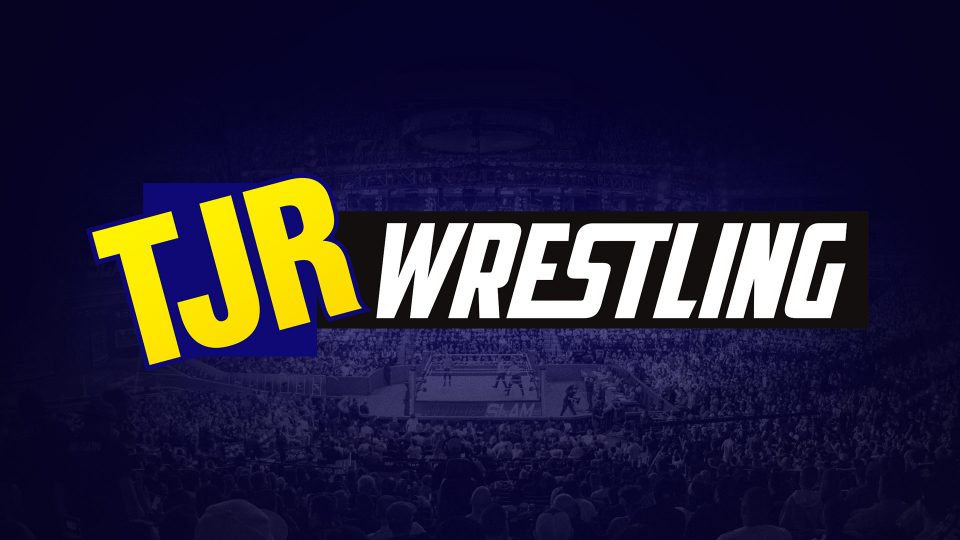 This week's Smackdown Review will be a shorter version than what I normally do because I was at the show on Tuesday night and don't really feel like going in-depth with everything. It will be similar to what I wrote about with Raw yesterday where I wrote about a third of what I normally do. I'll be back to normal next week.
Live from Toronto, Ontario this is Smackdown Live for episode #937. Follow me on Twitter @johnreport.
I was seated to the right of the ramp behind the main cameras, so I wasn't visible on camera. Here's a tweet from before the show to show you what my perspective was like. It was fine and I didn't pay for them, so that's even better.
Seats for #SDLive tonight hard camera side. Won't be on screen but it's a good view. pic.twitter.com/MrdTPKojpC

— John Canton (@johnreport) August 8, 2017
The dark match was Luke Harper, Mojo Rawley & Zack Ryder beating Aiden English and The Ascension when Harper pinned English. The crowd loved Harper and he really enjoyed. Plenty of chants for him. I hope Harper is utilized more soon.
John Cena and Baron Corbin Set Up Their SummerSlam Match
It was a good decision to start Smackdown with Cena appearing because he drew a massive reaction. Cena put over his match with Shinsuke Nakamura last week, which he lost, and mentioned how good Nakamura is. Baron Corbin interrupted the promo and was hated by the fans. Some fan had a sign mentioning a "dumpster fire" so that led to a "dumpster fire" chant as a nickname of sorts for Corbin and Cena even commented about how that was the first time that's been chanted. Corbin did the heel thing saying he didn't care about Cena and he doesn't need to beat him. Daniel Bryan, the SD GM, entered to a huge pop and said they'll have a match at SummerSlam.
Analysis: There are plans for Cena to move to Raw after SummerSlam, so he may put over Corbin here. What's more likely is Cena wins here, Corbin cashes in Money in the Bank briefcase that same night (on a new WWE Champion Nakamura) and that sets up Corbin PPV matches with Nakamura and Cena down the road.
The Usos defeated Sami Zayn & Tye Dillinger
Clean win for Usos. Good to see Zayn and Dillinger teaming again especially in Canada since the yare Canadian. I'm not surprised by the finish at all. All I know is if they do this match again that wouldn't be a bad thing. (Match Rating: **1/2)
Post match, New Day attacked The Usos from behind to get payback from two weeks earlier. Way to use the three-man team to get the advantage back their way.
There was a Fashion Peaks with an Arn Anderson cameo. Trying to make sense of this is hard, so I'll just say that at least they try silly things to make us laugh for about three minutes every week. I don't mind the effort at all. Also, the teenage kids sitting in front of us had no idea who Arn was. That made me sad and made me feel old.
Charlotte defeated Lana
Easy win by Charlotte. Big spot in the match when Lana pulled her shorts down a bit too far. Charlotte ended up finishing her easily with a big boot and Figure Eight submission. (Match Rating: 1/2*)
Later in the show, Lana and Tamina had a chat about how they can help each other.
Shane McMahon, AJ Styles and Kevin Owens Had a Talk
I thought this was the best part of the show. I loved how Owens pointed out Shane's past behavior as a referee including the famous heel turn that Shane did at Survivor Series 1998. Owens went on to warn AJ about Shane as a referee. AJ admitted he didn't trust a McMahon to show there's heat there. Owens also showed the clip of AJ shoving Shane's head into the car window back in March. It was really well done in terms of questioning Shane as a ref and the crowd reacted to all of it well. The key to the segment was Styles accidentally hitting Shane with the Pele Kick. It was the right move to end it on and leave doubt in people's mind.
At SummerSlam, I expect Styles to win and Owens will blame Shane for it. That will lead to Owens attacking Shane and set up some big match between them soon.
Carmella defeated Noami in a non-title match
Carmella got the win thanks to the surprising return of James Ellsworth. Fans at ringside were chanting for Ellsworth because they probably saw him go under the ring before the match. I'm surprised they had Naomi lose non-title to her, but it's not like it was clean. I was also surprised Natalya didn't appear at ringside to play a part in the finish. (Match Rating: *)
Shinsuke Nakamura was interviewed. It's tough for him to get over as a badass when they do sit-down interviews. It works for Brock Lesnar, but it's not as effective for a guy who speaks English as a second language.
Randy Orton defeated Jinder Mahal in a non-title
The crowd loved Mahal. I could tell from before the show because fans were chanting for him. I think it was just because he's from Calgary and as Canadian wrestling fans, we love anybody from this country. There were no Singh Brothers at ringside, so I figured the finish would see Rusev attack Orton from behind leading to a disqualification ending or Mahal gets the cheap pin. Nope. Clean win for Orton. Fans didn't really like it and seem to be sick of Orton, not to mention the champion losing clean non-title. Just an average main event. (Match Rating: **1/4)
Post match, Orton went up the ramp, walked backwards and we all knew what was coming: Rusev with the cheap attack. The show ended there.
They did 205 Live for the next 45 minutes. The crowd was dead for a lot of it.
The main event dark match was Nakamura & Styles vs. Owens & Corbin in a Street Fight. Fun match with Nakamura pinning Corbin after Corbin went through a table after he missed a corner charge. Fun main event.
Three Stars of the Show
1. Kevin Owens
2. AJ Styles
3. (tie) Randy Orton
3. (tie) Jinder Mahal
The Scoreboard
5 out of 10
Last week: 8.5
2017 Average: 6.98 – First time below a 7 this year!
Average Post Brand Split (July 26, 2016): 6.75 – Raw is at 5.85
Last 5 Weeks: 8.5, 8, 5.5, 5.5, 7
2017 High: 8.5 (April 11, August 1)
2017 Low: 5 (May 16, July 18)
Final Thoughts
It gets a 5 out of 10.
Smackdown was below the average this week. None of the matches really stood out. I thought the Owens, Styles and Shane segment was the best part and even that wasn't anything that special.
I'll be back to the regular review format for next week's shows.
—
That's all for now. Thanks for reading.
John Canton
Email mrjohncanton@gmail.com
Twitter @johnreport
Personal Facebook and TJRWrestling on Facebook