The John Report: WWE Smackdown Live Review 08/01/17 (Cena vs. Nakamura)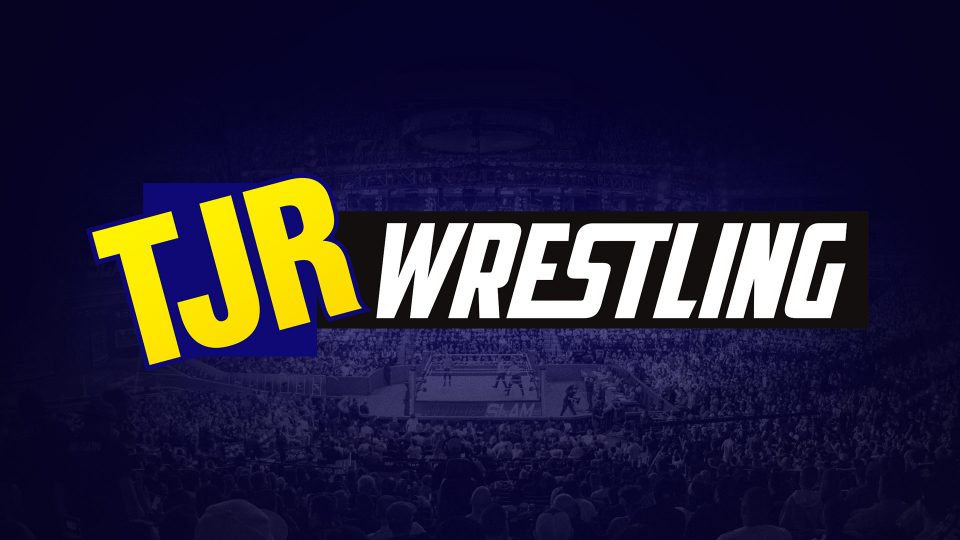 There's a big match advertised for WWE Smackdown Live this week with John Cena facing Shinsuke Nakamura for the first time ever. Also announced for the show is AJ Styles defending the US Title against Kevin Owens in what could be the end of their rivalry. I thought last week's show was really good and with those two matches announced, here's hoping the SD Live crew can continue their positive momentum.
Live from Cleveland, Ohio this is Smackdown Live for episode #936. Follow me on Twitter @johnreport. Thanks Melo Man for the banner up top.
The opening video package focused on the John Cena vs. Shinsuke Nakamura match along with AJ Styles vs. Kevin Owens for the US Title. I'm pretty excited about both matches.
AJ Styles, the US Champion, made his entrance to a big ovation. The announce team of Tom Phillips, John Bradshaw Layfield and Byron Saxton welcomed us to the show.
Kevin Owens made his entrance and he's still got the "New Face of America" graphics even though he's not the US Champion at the moment. Both guys stood in the ring while announcer Greg Hamilton did the in-ring intros for them.
Analysis: I'm glad the special in-ring intros for title matches survived the budget cuts. Rest in peace, pyro.
United States Championship: AJ Styles vs. Kevin Owens
The crowd chanted "AJ Styles" as the bell rang. Owens grabbed a chinlock early and got a shoulder block. Styles went for a dropkick, Owens held onto the ropes and hit a forearm to the back that sent Styles to the floor. Owens went after Styles with a clothesline on the floor. They went to break two minutes into it.
(Commercial)
Back from break, I missed a minute or so. Styles got a nearfall on Owens. Styles hit a suplex for a two count. Owens came back with a hard chop, but Styles stopped his momentum with stomps. Boots to the face by Styles and he went for a springboard attack, but Owens went to the floor to avoid it. Styles jumped over the top to the floor with a forearm to the face. That looked great. Styles charged at Owens, but Owens lifted him up and sent him into the barricade. Cannonball attack by Owens on Styles against the barricade. Another commercial break about eight minutes into it. I think the action continued during the break in the US, but not here in Canada.
(Commercial)
Back from break, Styles hit a running forearm that sent Owens head towards the corner. Styles hit a leaping clothesline in the corner followed by the fireman's carry neckbreaker (Ushigoroshi) for two. Back body drop by Owens to counter the Styles Clash attempt. Styles with a punch. Styles went for a springboard attack, Owens avoided it and Owens hit a superkick. Styles blocked a Popup Powerbomb attempt and took down Owens by the legs with the Calf Crusher submission. Owens got out of it with a headbutt. Styles missed a corner attack. Owens went for a cradle move, but Styles slipped out and hit a Pele Kick. Styles couldn't get Owens up for a Styles Clash, so Styles slapped on the Calf Crusher submission again. Owens tried to fight out of it, teased tapping and Owens got to the bottom rope. Great job by KO selling that. Owens shoved Styles off and hit two superkicks to stun Styles. Owens went to punch Styles, Styles ducked and Owens hit the ref Mike Chioda. Styles countered a Powerbomb attempt into a rollup with Styles sitting on top. Owens got his shoulder up, but the referee counted the three. Styles wins after 17 minutes.
Winner by pinfall: AJ Styles
Analysis: ***1/2 Very good match as usual from two guys who are very familiar with eachother now. Styles makes everything look so easy and I continue to be impressed with how Owens keeps doing the little things right in terms of selling. They have yet to have a truly classic match, but every time they wrestle it's very good. The finish was obviously done to push the angle of Owens being angry about the officials. The punch by KO to Chioda looked like it was off the bit, they got the finish just fine and the angle worked.
After the match was over, JBL and Saxton both said that Owens clearly got his shoulder up. It was obvious that Owens got his shoulder up. Styles left. The doctor checked on ref Chioda while Owens was furious in the ring. Replays were shown of what happened as well.
Analysis: Nice work by WWE pushing the angle right away. It was obvious what happened and they are right to make it the center of the story.
The scene went backstage with Shane McMahon and Daniel Bryan checking on Chioda with them telling him he made a mistake. Owens showed up angry. Owens asked them if they saw what happened. Owens said this idiot (the ref) thinks his shoulder was down. Shane told Owens to respect the official. Owens grabbed Chioda's shirt and shoved him down. Shane told Owens to calm down and said that the referee's decision stands. Owens told Shane to worry about him (Owens). Shane told Owens he'll get a rematch for the US Title at SummerSlam. Owens said he wants a referee that isn't going to screw him out of the US Title. Bryan said he had a referee for him and it's Shane McMahon. Owens said that Shane is the worst one there and the most incompetent one there. Shane said he'll be the ref if Owens wants his rematch. Owens said that's fine because he wants his rematch. Owens stormed off angrily.
Analysis: I thought Owens was going to attack Shane there and blame him for what happened, but I guess we will have to wait for that eventual Owens vs. Shane match. With Shane as referee of Styles vs. Owens it changes things up a bit from the other Styles vs. Owens match. I assume Styles wins to finally end this feud and Owens attacks Shane after the loss to set up their likely match. Smackdown has the Hell in a Cell pay-per-view in a few months, so perhaps KO/Shane will happen there.
Later tonight: Cena vs. Nakamura. Also a Breezango skit is up next.
(Commercial)
There was a replay of The New Day beating up The Usos on Smackdown last week.
The Usos did The New Day entrance and said "they were the busted up tag team champs" and ended it saying "feel the power." The Usos made their entrance on the stage laughing about how they fooled the fans. Jimmy asked the fans if they wanted clowns on their tricycles and Jey wondered if they wanted three grown men talking about popsicles. Jimmy said that the yare the reason why The New Day aren't there now. They slowly walked down the ramp. Jey said they were three grown twerkin' men blowing their own trombone. Jimmy ended it saying "Usos Rock" as their music played.
Analysis: Quick heel promo by The Usos to brag about their attack on New Day last week. I liked the mockery of the New Day opening promo routine.
Fashion Files – "Fashion Peaks"
There was a Breezango skit with a picture of Fandango saying he had been abducted. It said Fandango was missing for 25 years. Tyler Breeze spoke into some recorder. When Breeze tried drinking some coffee, some black liquid came out of it. Fandango appeared dancing in the room as The Ascension were there. They were laughing and Breeze was yelling about "no more metaphors." It ended up being a dream from Breeze and he said he knows who kidnapped Fandango. "To Be Continued" ended it.
Analysis: The mystery continues. I like the Fashion Files most weeks, but it's hard to get excited about whatever this angle is. I never watched Twin Peaks, so have no idea what they were referencing if there was anything. Sorry Twin Peaks fans.
Sami Zayn entered for a match.
(Commercial)
Aiden English was on the stage doing his singing routine with the spotlight on him. It was his usual routine: "Ladies and gentlemen, WWE presents to you the Shakespeare of song, the Mozart of mayhem, the Rembrandt of Rage, the Drama King whose voice can bring such pleasure but tonight it brings you pain as I step across my canvas and defeat Sami Zayn" It rhymed at the end at least. English said it would be "the greatest thing you'll ever see right here in W…W…ssshhh (crowd booed and chanted "you suck" at him)…E."
Analysis: I'm glad he was given about three minutes to get through the promo routine. English is a trained theater actor and he showed it when he does that intro. I like his potential a lot. Like so many others in WWE, English just needs a chance to do more on TV and get over as a singles act.
Sami Zayn vs. Aiden English
English hit a shoulder tackle early. Zayn jumped off the bottom rope to avoid an attack and hit three arm drags to take down English. When Zayn had English grounded on the mat, English rolled on top of him and covered for the win after about two minutes.
Winner by pinfall: Aiden English
Analysis: 1/2* Tough to rate because it was so quick with a sudden finish. Zayn had him in an armbar, English rolled on top of him, held him down and won clean. Surprising finish, but continues a mild push for English with a couple of wins in the last few weeks.
Mike and Maria Kanellis appeared on the stage. They said they loved eachother and they loved that Zayn lost. Their music played to end it. That simple.
Analysis: I guess that feud continues, but having Zayn lose in two minutes doesn't really make him look good or make that feud look interesting. Reality is you can't push everybody and this is another example of that.
Naomi and Becky Lynch were shown walking backstage for a tag match up next.
(Commercial)
Natalya and Carmella were in the ring. They did not get televised entrances. The face duo of Becky Lynch and Naomi got separate entrances as we head to the top of hour two.
Natalya & Carmella vs. Becky Lynch & Naomi
Lynch started with Natalya with Lynch in control with some basic mat wrestling holds. Naomi tagged in with a sunset flip, Lynch hit a shoulder tackle and Naomi hit a leg drop for two. Carmella is wearing a shirt that says "Free" with a picture of Ellsworth on it. Carmella slapped Naomi in the face, so Naomi took her down with a jumping kick and a slap to the face. Naomi went after Natalya, hit her with a punch and that allowed Carmella to take down Naomi. Natalya tagged in double team move with Carmella on Naomi. Natalya slapped on a headlock. Natalya remained in control as she slapped on the Sharpshooter submission. Naomi crawled to the ropes, so Natalya pulled her back to the middle of the ring. Naomi got to the ropes. Carmella tagged in and Natalya wasn't happy about it. Carmella slapped on her Code of Silence leg submission. Naomi put on her head/arm submission on Carmella, Lynch in the ring and hit Natalya with a Bexploder suplex to send Natalya out of the ring. Carmella tapped out to lose for her team at the six minute mark.
Winners by submission: Naomi & Becky Lynch
Analysis: ** Good effort by the ladies. It was on the short side, but I liked the story of Naomi surviving the Sharpshooter (she sold it well) and Carmella's submission before applying her own. It makes Naomi look strong heading into the SD Women's Title match against Natalya at SummerSlam. There might be a title change there, but I can see Naomi holding on too because she's done well as champion. There's also Carmella as a possibility with the MITB contract ready to cash in.
Jinder Mahal and the Singh Brothers were interviewed by Renee Young. Samir Singh has a neckbrace on while Sunil has tape on his shoulders. Mahal said he didn't care who wins Cena vs. Nakamura and that he's going to win in his skybox. Mahal said everybody they put in front of him, he destroys. Mahal added that he's the WWE Champion and nobody can end the reign of the Modern Day Maharajah. That was it.
Analysis: Typical Mahal promo where he said the same things about being a great champion and his usual Maharajah line. He is a repetitive guy, that's for sure.
Rusev was shown waking backstage.
(Commercial)
Rusev walked out alone. I miss Lana by his side. He looked angry.
Chad Gable is Rusev's opponent. Gable has the American Alpha theme song, so I can make the "he won the music in the divorce" joke again.
Rusev vs. Chad Gable
They started with some mat wrestling early with Gable trying to take down the bigger Rusev. Rusev tossed Gable out of the ring, Gable went right back in the ring and took down Rusev with a waist lock. Gable worked over the left knee with knee drops. Rusev came back with a right knee lift and an overhead suplex for two as they went to break.
(Commercial)
Back from break, Gable was on offense with two belly to belly suplexes and he kept his hands locked. Gable hit a bridging German Suplex for a two count. Gable missed a move off the top rope and sent Gable into the turnbuckle. Gable up top with a moonsault and he covered Rusev for a two count. That was a great nearfall. Gable went for a rollup out of the corner, but Rusev powered out and hit a roundhouse kick to the head for the two count. Another good nearfall. Gable avoided the Accolade submission and slapped on the Ankle Lock submission. Rusev nearly tapped, but he kicked Gable out of the ring. That was well done. Gable back in the ring, Rusev hit a superkick with a full leg extension. Rusev slapped on the Accolade submission for the victory as Gable tapped out. It went ten minutes.
Winner by submission: Rusev
Analysis: *** That was fun. I like seeing new matchups and they have some chemistry together immediately with Gable as a technical wrestler and Rusev is more agile than he looks. The crowd bought into Gable possibly winning. I like how Gable is booked as a guy that can upset anybody at any time. Quality win for Rusev with the Accolade after Gable put up a fight. How come Gable is using the Ankle Lock in matches, yet Jason Jordan (the storyline son of Kurt Angle) didn't do it last week? I think both of them should use it.
Post match, Rusev did a promo saying ever since he came to Smackdown Live he was promised competition and an opponent of his caliber. Rusev said they gave him Cena and yeah Cena won the flag match, but he didn't beat him. Rusev claimed that he beats everybody, so people are afraid of him. Rusev's music played to end it and then Randy Orton's music started.
Orton slowly walked down to the ring. Rusev wouldn't let him get into the ring, so Orton asked for a microphone. Orton said if he was Rusev he wouldn't want Orton to get in that ring either. Rusev backed away to let Orton in the ring. Orton told Rusev he has never beaten him and Orton said he's not afraid of him. Orton said if you want an opponent at SummerSlam look no further because you've got one right here. Fans chanted "Randy" for Orton. Rusev laughed at him and spoke in Bulgarian. I assume it was Bulgarian. I have no idea. Orton charged in, Rusev went for a clothesline, Orton ducked it and hit a RKO. Crowd loved that. Orton's music hit to end it.
Analysis: It's a new feud for two guys that needed it. I'm sure some fans will complain that Rusev might be putting over Orton after he just put over Cena (again), but it's better than nothing. I hope they have good chemistry together. They should be able to have a good match. I'm not sure how many matches SummerSlam is going to have, but it's going to be a long night that's for sure.
Nakamura vs. Cena is up next.
(Commercial)
There was a recap of the Styles/Owens match ending in controversy earlier in the night. It's official for the US Title at SummerSlam: AJ Styles defends the gold against Kevin Owens with Shane McMahon as the referee. Also official is Rusev vs. Randy Orton.
John Cena made his entrance to a big ovation. There are some boos, but it's mostly cheers for Cena.
Shinsuke Nakamura entered to a loud reaction full of cheers. Coolest entrance in WWE today.
The show went to break at around 9:40pmET after Nakamura had entered the ring. Start it after a break is a good idea.
(Commercial)
Announced next week for Smackdown in Toronto: Naomi vs. Carmella. I'll be there live for it. No offense to those girls, but I was hoping for a better advertised match a week in advance!
John Cena vs. Shinsuke Nakamura
The winner of this match gets a WWE Championship match against Jinder Mahal at SummerSlam.
The bell rang for the match at 9:44pmET. Jinder Mahal and the Singh Brothers were shown watching from a Skybox. They did some mind games early with each guy trying to get the advantage with their hand gestures. Nakamura ran the ropes, Cena did the leap frogs and Nakamura did his "come on" hand gesture. Step up enziguri by Nakamura. Cena came back by blocking a kick and hit a belly to belly slam for two. Cena slapped on a headlock as the show went to break four minutes into it.
(Commercial)
Back from break, Cena landed a punch, Nakamura with a knee and a spinning kick to the head. Nakamura kipped up followed by hard kicks to the chest and head of Cena. Nakamura put Cena on the top rope and hit a running knee to the ribs for a two count. Cena did his usual comeback with the flying shoulder tackles and the spinning slam. Cena did the "you can't see me" hand gesture, but Nakamura countered into an armbar on the right arm. Nakamura transitioned into a triangle choke. Cena powered out of it by getting to his feet and Nakamura hit a front suplex that sent Cena face first into the mat. Nakamura set up for the Kinshasa, but Cena tripped him up and applied the STF submission hold. Nakamura slapped on the cross armbreaker on the left arm, but Cena turned it into a pin for two. They both got back to their feet and Cena hit a huge clothesline. Nakamura came back with a strike using the left knee. Cena avoided a charge, put Nakamura on his shoulders and hit the Attitude Adjustment for two. Crowd thought that was it. Cena was shocked by it. Cena went for the AA again, but Nakamura turned it into a guillotine choke. Cena went for the AA again and he connected with it. Cena rolled through going for it again, but Nakamura hit Cena with a back suplex that sent Cena on the back of his neck. That was a nasty landing. Ouch. I'm not sure if Cena was supposed to land on his stomach there, but I think he was. Nakamura hit the Kinshasa knee strike on Cena for the clean pinfall win after 14 minutes.
Winner by pinfall: Shinsuke Nakamura
The win means that Nakamura will challenge Jinder Mahal for the WWE Title at SummerSlam. After the pin, the ref checked on Cena to see if he was okay.
Analysis: ***3/4 Really good match as expected even though it was their first match and you always wonder how the chemistry will be for a first time ever match. They worked really well together, had some fun early on, then built up to some near submissions and built up to some big nearfalls as well. Cena hitting the AA and Nakamura kicking out was a huge moment. It showed how much faith WWE has in Nakamura because that happened ten minutes into a TV match. Obviously the suplex by Nakamura with Cena landing on his neck was a bad moment, but if Cena is okay like he appears to be then there's not much to worry about. It's part of the business where the talent puts their bodies on the line. Nakamura needs to be careful about that in the future, but I don't think he should be considered a dangerous worker. He doesn't have that reputation at all. It was one of the best (maybe the best – I'd have to check my ratings) WWE TV matches of the year.
Cena appeared to be okay after the match. He raised Nakamura's hand as the victor of the match in a sign of respect. That's called putting over a guy in a huge way.
Nakamura celebrated the win as the show went off the air right at 10pmET as usual.
Analysis: Nakamura vs. Mahal for the WWE Title at SummerSlam is very interesting. There might be a title change since Mahal isn't exactly lighting the world on fire as WWE Champion. Putting the gold on Nakamura would be great. I also think it's likely that Baron Corbin would cash in on Nakamura and leave as the WWE Champion. Since Nakamura has beat Corbin recently, it sets up a Corbin vs. Nakamura title feud. I'd rather see a long Nakamura reign as WWE Champion, but I don't know if they are going to do that.
Here's a clip of the rough landing for Cena.
Hopefully Cena is OK from this! https://t.co/RbQa5gdZCO#WWE#SDLive

— NoDQ.com: WWE and AEW news (@nodqdotcom) August 2, 2017
Analysis: Scary landing. It's a spot Sami Zayn and Kevin Owens do all the time with Owens landing on his head/neck too, but it's usually not that bad looking. Also, if you watch Japanese wrestling those kinds of bumps are more common even though they shouldn't be because of the risk involved. As I said, Cena looked to be fine and I hope there's no injury to report for him. Some astute readers on Twitter could see Nakamura say "I'm sorry" to Cena and Cena said "don't be sorry" to him as if to say it's part of what they do. It was right before the handshake, which is in the above Youtube clip I posted. Once again, classy by both guys and I'm glad that John appears to be fine.
At the start of 205 Live, they did an angle with Baron Corbin attacking Nakamura. Cena ended up going after Corbin and put him through a table with the Attitude Adjustment. That should mean a Cena vs. Corbin match at SummerSlam.
Analysis: Cena vs. Corbin makes sense since nearly all of the big names on Smackdown have matches set up already.
Three Stars of the Show
1. Shinsuke Nakamura
2. John Cena
3. (tie) AJ Styles
3. (tie) Kevin Owens
The Scoreboard
8.5 out of 10
Last week: 8
2017 Average: 7.05
Average Post Brand Split (July 26, 2016): 6.79 – Raw is at 5.84
Last 5 Weeks: 5.5, 5.5, 7, 7.5, 7
2017 High: 8.5 (April 11, August 1)
2017 Low: 5 (May 16, July 18)
Final Thoughts
It gets a 8.5 out of 10.
It was a wrestling heavy show that I enjoyed from start to finish. Not a lot of talking or backstage segments. If you were a fan in attendance you're very happy because of how much in-ring action there was.
The main event delivered with a memorable match. I would have liked to see them have an epic match that goes 25 minutes on a PPV, but I'm not going to complain about what we got. Here's hoping that this match builds to another Cena vs. Nakamura match down the road with Cena trying to prove he can beat him.
IT'S ON! @FightOwensFight will challenge @AJStylesOrg for the #USTitle at #SummerSlam with special guest referee @ShaneMcMahon! #SDLivepic.twitter.com/yNDPx7yNxo

— WWE (@WWE) August 2, 2017
The next pay-per-view featuring the Raw and Smackdown crew is SummerSlam on August 20.
WWE Universal Championship: Brock Lesnar vs. Roman Reigns vs. Samoa Joe vs. Braun Strowman
WWE Championship: Jinder Mahal vs. Shinsuke Nakamura
United States Championship: AJ Styles vs. Kevin Owens (Shane McMahon is the referee)
Randy Orton vs. Rusev
Raw Women's Championship: Alexa Bliss vs. Bayley (Note: Bayley suffered a shoulder injury on Raw, so that could be changed.)
Smackdown Women's Championship: Naomi vs. Natalya
Cruiserweight Championship: Neville vs. Akira Tozawa (Tozawa beat Daivari on 205 Live to earn title shot)
That's it for official matches. Other likely matches are John Cena vs. Baron Corbin, The Miz vs. Jason Jordan for the IC Title, Sheamus/Cesaro vs. Rollins/Ambrose for the Raw Tag Team Titles, Finn Balor vs. Bray Wyatt, Big Cass vs. Big Show, New Day vs. Usos for Smackdown Tag Titles and a triple threat between the Hardys, Gallows & Anderson and The Revival as well.
That's 14 matches if they go with that entire lineup. It's going to be a long night on August 20.
—
That's all for now. Thanks for reading.
John Canton
Email mrjohncanton@gmail.com
Twitter @johnreport
Personal Facebook and TJRWrestling on Facebook