The John Report: WWE Smackdown Live Review 05/16/17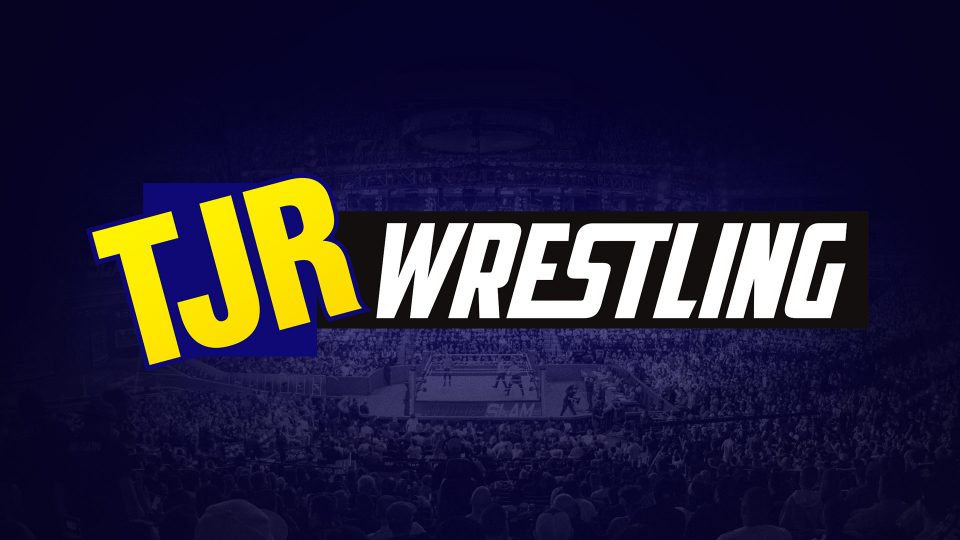 Live from Manchester, New Hampshire this is Smackdown Live for episode #926. Follow me on Twitter @johnreport.
The Smackdown intro video aired to start the show.
There was a cool pyro display in the arena as the crowd went wild. A graphic was shown that Styles vs. Mahal is coming later.
Highlight Reel Hosted By Kevin Owens
Kevin Owens was in the ring with the US Title on his shoulder. He was in a suit. Owens noted that the previous host of the Highlight Reel will never been seen, ever again and highlights aired of Owens destroying Jericho two weeks ago on Smackdown.
Owens noted that Jericho was obsessed with scarves, gifts and lists, but the only list he's a part of now is the injured list because KO took him out. Owens shifted to talking about Styles and how he would beat him at Backlash. Owens introduced his guest in French…because he can. AJ Styles' music hit before Owens could finish.
Styles stood in the aisle while Owens was in the ring. Owens asked him what he's doing there because Owens said he wouldn't invite Styles to his show. Styles told Owens he's going to beat him for the US Title this Sunday and he's bringing it back to the good old U…S…of…A. Styles suggested they don't have to wait until Sunday because they can do it right now. As Styles walked up the steps, Jinder Mahal and the Singh Brothers interrupted.
Mahal was in his ring gear and he said he was supposed to guest on the Highlight Reel. Owens said Jinder was his guest, but Styles is a rude American that interrupted. Mahal said what's going to happen is what happened last week on Smackdown, which led to a highlight of Mahal pinning Orton in a tag match.
Mahal said all the Americans will bow down at his feet when he becomes the WWE Champion. Styles suggested Mahal should focus on tonight because he may not make it to Sunday night. Mahal talked really slowly to say he would beat Styles. When Styles got into the ring, Owens left the ring. Styles suggested Mahal goes into the ring so they can start the AJ Styles Highlight Reel. That match is next.
Analysis: The match was already announced before the show, so did we really need 10 minutes of promos to hype up something already set up? I don't think so. It felt like a waste of time. Owens and Styles are very good at promos. Mahal…talks…so…slow that it's hard for me to pretend to care what he's saying. Anyway, I'd love it if WWE got rid of show opening promos, but that's not going to happen because they are set in their ways.
(Commercial)
The match started after the break.
AJ Styles vs. Jinder Mahal (w/Samir & Sunil Singh)
Styles hit a dropkick to take control briefly, but Mahal hit a throat thrust. Mahal sent Styles into the turnbuckle followed by knee drops. Mahal stomped away on Styles followed by another knee drop. Mahal went for a suplex, Styles fought out of it, shoulder to the ribs by Styles and a slingshot forearm connected for Styles. The fans chanted "USA" as Styles kicked Mahal and JBL said that the fans were chanting KO's name since he's the US Champion. That was funny. The Singh Brothers tried to interfere, so Mahal hit a stun gun using the top rope and a running high knee for a two count. They went to break four minutes into it.
(Commercial)
Back from break, Mahal was still in control with a punch. Chinlock by Mahal. Styles with a jawbreaker, but Mahal stopped him with a back elbow. Mahal with a hard whip of Styles against the turnbuckle with Styles taking the bump sternum first. Styles avoided a superplex by slipping through and tripping up Mahal. When Styles ran at him, Mahal hit a boot to the face. Mahal jumped off the middle ropes and Styles hit a dropkick to knock him down. Styles hit a dropkick to the knee followed by a running forearm good for a two count. Mahal drove Styles to the corner with shoulder tackles, Styles recovered and Mahal stopped him with a hard boot to the face. Styles avoided an attack, hit a Pele Kick, forearm in the corner and the Ushigoroshi (fireman's carry into a knee to the back) by Styles earned a two count. Mahal went to the floor, so Styles hit a running dropkick to knock him down. Styles rolled Mahal back in the ring. Forearm by Styles to Mahal while he was on the apron. The Singh Brothers distracted the referee, so Owens hit Styles in the knee with the title. Ref never saw it. When Styles tried to stand, he collapsed. Mahal hit the Cobra Clutch Slam for the pinfall victory after 15 minutes.
Winner by pinfall: Jinder Mahal
Post match, Mahal celebrated with his buddies. Owens walked away with his title while Styles was selling pain in the ring.
Analysis: **3/4 It was okay, but not at the level of most Styles matches that go that long because Mahal is very average in the ring. Mahal's offense is so basic with simple strikes and knee attacks. I know heels are supposed to be boring sometimes, which is why people are going to boo them. I just think he's too boring. Styles bumped his ass off to make him look good, which is what Styles can do for anybody. I'm not surprised by the result although I'm sure some fans will complain about Styles losing to Mahal because it feels wrong. It doesn't bug me because it was a cheap win by Mahal like most of his wins. Heels cheating to win is what they should do.
Coming up: Orton vs. Corbin and a contract signing for women's tag match at Backlash. They love contract signings.
(Commercial)
PLUG TIME: I wrote an exclusive article for The Comeback talking about Randy Orton's history in WWE and his recent "dive" inspired Twitter commentary that got a lot of people in the wrestling business talking…Here's my early look at Sunday's WWE Backlash PPV lineup with 15 Questions & Answers about the show…You can also listen to me as a guest on the Combat-A-Thon Radio looking in-depth at Backlash as well. It's 30 minutes of wrestling talk that was a lot of fun, so check it out!
A video aired about Lana "coming soon" to Smackdown.
The announce team of Tom Phillips, John Bradshaw Layfield and Byron Saxton were shown on camera to set up a Fashion Files video.
Fashion Files featuring Breezango aka The Fashion Police
The video saw Breezango in their office, which had a Nakamura "Backlash" poster and they had notes on his fashion faux pas. I like the "Absolute Worst" on the pic of Tony Chimel. Breeze walked in undercover with a skull cap and fake mustache. They noted Baron Corbin had three shirts that were all wolves. They mocked Sami Zayn gear too. Fandango on the Usos shirt "Day One Is H" it's actually "Day One Ish" so that was clever. Fandango reminded his buddy that he is Prince Pretty and told him that at Backlash this Sunday they will be wearing the Smackdown Tag Team Championships with Breeze noting that finally their "Day One will be H." They did a freeze frame high five to end it.
Analysis: That was funny. Well done again. Loved the stuff on the wall. The freeze frame high five is a good idea that should catch on well. It's cheesy, but it works.
Randy Orton, the WWE Champion, was walking backstage when Renee Young showed up to interview him. Orton said that Jinder thinks people don't like him because he's different, but the truth is people don't like Jinder because he's an ass. Orton left.
Analysis: That was simple and to the point.
The Breezango team made their entrance for a match after the break.
(Commercial)
The match started during the break.
Breezango (Tyler Breeze & Fandango) vs. Primo & Epico Colon
The heels isolated Breeze from his partner. Primo hit a running splash to the back of Breeze. Primo grounded Breeze with an armbar. When Breeze tried to fight out, Primo tossed him down by the hair. Running clothesline by Primo on Breeze in the corner. Primo missed a corner attack and Breeze hit a leaping kick to the head. Hot tag to Fandango against Epico. Fandango with two clotheslines and a spinning heel kick for two as Primo made the save. Primo dumped Breeze to the floor, so Fandango hit a clothesline on Primo to send him over the top to the floor. Fandango hit a Falcon Arrow slam on Epico for the pinfall win after three minutes.
Winners by pinfall: Breezango
Analysis: *1/4 Easy win to put over Breezango since they are getting the title shot on Sunday. Basic booking right there. As I have said before, I think they need a double team finisher, but it's not a major complaint. It's just something that would help them.
The Usos showed up on the ramp for a promo. Jey talked about their Day One-Ish thing. Jimmy said this is not their precinct and Jey said to welcome to the Uso penitentiary. Jimmy said that in five days at Backlash they are taking Breezango to trial. The Usos walked down to the ring and modified the whole "reading the rights" thing. Jey said it's not paranoia and Jimmy said it's The Usos.
Analysis: Big fan of those Usos promos. They're different from everybody else on the roster. When you can do things to stand out in a good way it helps a lot.
The trio of Naomi, Becky Lynch and Charlotte Flair were walking backstage for the contract signing.
Commercial aired for WWE UK Championship Special on Friday at 3pmET on WWE Network. Jim Ross is doing commentary for it.
(Commercial)
Contract Signing For Women's Tag Match at Backlash
Shane McMahon, the Commissioner of Smackdown Live, made his entrance to a nice ovation. He entered the ring, which had a carpet and a table in there.
Shane asked the crowd they are doing to suck up to them. Shane said he felt like they were WWE's premier brand and a major reason for that is their women's division. He said that this Sunday at Backlash, there will be a six women tag team match.
The "Welcoming Committee" group of Natalya, Tamina and Carmella with James Ellsworth made their entrance. They walked out to Natalya's music.
The face trio did their entrances individually with Charlotte Flair out first followed by Becky Lynch and the Smackdown Women's Champion Naomi. Most of them are in their ring gear.
Natalya said it's funny to see them pretending to be BFFs and she said that they are pathetic. Natalya told Becky she could have joined them and she can't wait to say "I told you so" to her. Natalya said at Backlash they'll prove who is the best there is, the best there was and the best there ever will be. Natalya signed the contract, Tamina signed the contract and Carmella signed the contract.
Becky Lynch told Natalya there was no chance in hell she would join them. Lynch said she can't wait to slap the face of every single one of them. Lynch signed the contract. Naomi told them not to focus on the last three weeks because Naomi and her buddies are going to snatch them bald. Naomi signed the contract. Charlotte noted that the three heels have had an issue with her since she arrived there as they formed their little babysitter's club. Charlotte told them to bring everything to the table because in Chicago, her team will solve their problems. Charlotte said that after her team wins, the Queen is coming for her crown as she pointed at the title around Naomi's waist. Charlotte signed.
James Ellsworth cut off Shane before he could wrap it up. Ellsworth pointed out how Becky Lynch stares at him, but in the words of Shane's old man, James told her that she has "no chance in hell." Ellsworth told Charlotte she had no shot with him either. Ellsworth told Naomi that Carmella will take her title. Carmella slammed Naomi's head into table, which started a fight. Shane broke it up. Shane set up a match between Carmella and Naomi up next.
Analysis: It was fine. Nobody really said anything to stand out or make it that memorable. Ellsworth thinking he's a prize for women is mildly funny at least. No surprise that this set up a match. I figured it would be a tag, but we're getting a singles match instead.
(Commercial)
Naomi (w/Charlotte Flair & Becky Lynch) vs. Carmella (w/Natalya, Tamina & James Ellsworth)
This is not for Naomi's Smackdown Women's Title.
Naomi hit a Thesz Press followed by a punched. Forearm by Naomi and a bulldog that sent Carmella into the middle turnbuckle. Running dropkick by Naomi led to a two count. Naomi worked over Carmella with an armbar. Carmella kicked the back of the leg of Naomi and slammed her down. When Naomi sent Carmella into the ropes, Ellsworth grabbed Carmella and pulled her to safety. The referee ejected Ellsworth and sent him to the back as the show went to break three minutes into the match.
(Commercial)
Back from break, Naomi was still in control with a headscissors. They each did hard kicks to the thigh. Naomi hit a dropkick. Carmella teased leaving, when Naomi went after her and Carmella hit a superkick on the floor. Back in the ring, Carmella hit a bronco buster for a two count. Naomi came back with a hard roundhouse kick to the head. Naomi hit a series of kicks and a jawbreaker. Naomi with another roundhouse kick to the head. Tamina and Natalya distracted Naomi, so the referee ejected them from ringside even though they didn't physically do anything. Natalya and Tamina didn't leave, though. They brawled with Charlotte and Becky on the floor. Naomi was distracted, so Carmella did a ROLLUP OF DEATH~! on Naomi for the pinfall after 10 minutes.
Winner by pinfall: Carmella
The heels celebrated with Carmella after the match while Naomi was frustrated about the loss.
Analysis: *1/2 Boring match. They didn't click well at all. Carmella's offense is still limited and some of her selling looks awkward. It seemed like they messed up some small spots as well. I hated the way they finished because the ROLLUP OF DEATH~! is the kind of thing that makes me groan whenever I see it. I know why WWE does it because it gives a cheap win to a heel after the face was distracted, but it's done so often (nearly every week) that the surprise factor is gone. Try an inside cradle or something that looks better at least. I believe it's the second time Carmella has pinned Naomi in the last month, so she might get the next title shot.
The announce team shilled some of the content coming to WWE Network this week.
Still to come: Orton vs. Corbin.
(Commercial)
A video package aired about The New Day because they are coming soon to Smackdown Live. Kofi Kingston is close to being cleared from his ankle injury I believe, so it should be within a month if I had to guess.
Dolph Ziggler was shown in the locker room. He said he did his research to show us all the remarkable things Shinsuke Nakamura has done there. There was no video because Ziggler said Nakamura hasn't done anything. Ziggler cued up a video of his career, which showed his many IC Title wins and the World Heavyweight Title win in 2013 as well. He held it briefly before that. When the video aired, Ziggler said he's going to spit in the face of the hypocrites that turned their back on him. Ziggler ended by saying he'll beat Nakamura before he even gets started.
Analysis: Solid promo from Ziggler. The bad thing about it is that it means no Nakamura on the show this week.
Sami Zayn was interviewed by Dasha Fuentes. Zayn said he requested and was granted a match against Baron Corbin at Smackdown. Zayn said he's dangerous to a guy like Corbin because Corbin knows that he can't keep Zayn down. Corbin showed up from behind with a forearm to the back. Corbin told him to learn to stay down and warned Zayn that if he shows up on Sunday, Corbin will put him down permanently. Zayn was grabbing his nose while on the floor to sell the attack.
Analysis: I'm glad the match is official after being teased for a few weeks. I'd be shocked if Corbin doesn't beat Zayn at Backlash.
Randy Orton, the WWE Champion, made his entrance while JBL noted that Orton was born into greatness. Pretty good ovation for Orton, but not huge. The main event is up after a break.
(Commercial)
This week on Talking Smack hosted by Renee Young and Shane McMahon has Naomi, Charlotte Flair, Becky Lynch, Jinder Mahal with the Singh Bros and Erick Rowan as the guests. That's a lot of guests. It's on WWE Network after 205 Live.
There was a TJP promo for his 205 Live match against Austin Aries on WWE Network after Smackdown.
Baron Corbin made his entrance for the main event.
Randy Orton vs. Baron Corbin
This is not for Orton's WWE Title.
The match started at 9:45pmET with Orton going for a RKO early on, but Corbin slipped out of it and said it won't be that easy. The announcers congratulated Smackdown GM Daniel Bryan and Brie Bella on the birth of their daughter last week. Orton worked over Corbin with punches, an uppercut and a double axe off the middle ropes. Corbin slid out of the ring, rolled back in and hit a clothesline for a two count as they went to break two minutes into it.
(Commercial)
Back from break, Orton missed a knee drop and Corbin stomped away on Orton against the turnbuckle. Corbin did a hard whip that sent Orton into the turnbuckle and got a two count out of it. They each escaped moves, Orton ran the ropes and Corbin hit a boot to the face for a two count. After some more trash talk from Corbin, he charged in, Orton moved and Corbin went shoulder first into the ring post. Orton hit a powerslam as he took control of the action. Corbin was on the apron, so Orton hit a draping DDT on him. The crowd woke up a bit and cheered this flurry of offense from Orton. Orton went for the RKO, Corbin pushed him away and Corbin hit the Deep Six slam for a two count because that's what that move always gets. Corbin slid out of the ring to get away for the third time in the match, then ran back in the ring and Orton caught him with a RKO outta nowhere for the pinfall victory after 13 minutes.
Winner by pinfall: Randy Orton
Analysis: **1/2 It was a slow paced match that the crowd didn't care about for about ten minutes. I don't blame them because I was bored by a lot of it. When they picked up the pace it started to get fun. Corbin came close to winning, but I don't think the crowd thought he had a chance. I liked the way they did the finish with Corbin sliding out of the ring and running back in for the third time only for Orton to be there with a RKO to stop him. Well done in terms of the ending. I'm also glad a champion won non-title, which is a welcome change from the norm.
Jinder Mahal appeared and talked trash about what he's going to do to Orton on Sunday. The Singh Brothers attacked Orton from behind, so Orton threw them out of the ring. Orton knocked Mahal off the apron, but then Orton was distracted by the Singh Brothers again. Mahal hit him from behind with a forearm to the back. The heels worked over Orton and Mahal hit a Cobra Clutch Slam. The crowd was booing.
Mahal posed with the WWE Title and his buddies while Orton was down in the ring as the show went off the air right at 10pmET.
Analysis: It was a basic angle to end the show. As I said earlier, I don't see Mahal leaving with the gold. Is the crowd booing Mahal because he's a heel or because they think he sucks? I'm not sure at this point. It's probably a little of both.
Where was Rusev? No sign of him even though he said he would be there. He tweeted that he was a the Nashville Predators hockey game (he lives in Nashville), so I guess that explains it.
Three Stars of the Show
1. Randy Orton
2. AJ Styles
3. Baron Corbin
The Scoreboard
5 out of 10
Last week: 7
2017 Average: 7.03
Average Post Brand Split (July 26, 2016): 6.71 – Raw is at 5.85
Last 5 Weeks: 7, 6.5, 7, 6, 8.5
2017 High: 8.5 (April 11)
2017 Low: 5 (May 16)
Final Thoughts
It gets a 5 out of 10.
Smackdown was below average this week. That's my lowest score of the year. It doesn't mean it was a terrible show. It just wasn't as good as most episodes this year.
The two main matches that got time were Mahal beating Styles and Orton beating Corbin. Neither match was that great. When even the great AJ Styles can't Mahal to a good match then there's reason to be concerned about Mahal on Sunday. Orton vs. Corbin was a slow and plodding match. Nothing special about it.
The lack of Nakamura felt like a mistake. They've done that a few times in the last month. I get wanting to make his appearances feel special, but his presence would really help the show.
Smackdown has definitely lost some of the greatness it had prior to the Superstar Shake-up. It was also a case of the roster likely being dead tired after a nearly two-week tour. I don't think Backlash will be that bad anyway.
Can #TheMaharaja RISE this Sunday at #WWEBacklash as @JinderMahal challenges @RandyOrton for the @WWE Championship? pic.twitter.com/vXl6Efoidh

— WWE (@WWE) May 17, 2017
Here's what we know for Smackdown's WWE Backlash PPV this Sunday, May 21 in Chicago.
WWE Championship: Randy Orton vs. Jinder Mahal
United States Championship: Kevin Owens vs. AJ Styles
Shinsuke Nakamura vs. Dolph Ziggler
Smackdown Tag Team Championships: The Usos vs. Breezango
Baron Corbin vs. Sami Zayn
Charlotte Flair, Becky Lynch & Naomi vs. Natalya, Carmella & Tamina
Luke Harper vs. Erick Rowan – It was added during Talking Smack.
Tye Dillinger vs. Aiden English (Kickoff Show)
I'll be back on Friday with a preview of Backlash and a live review on Sunday night as well.
—
Please give a listen to our TJRWrestling Podcast on Podbean or subscribe on iTunes by searching "TJRWrestling" for it.
That's all for now. Thanks for reading.
John Canton
Email mrjohncanton@gmail.com
Twitter @johnreport