The John Report: WWE Smackdown Live Review 02/28/17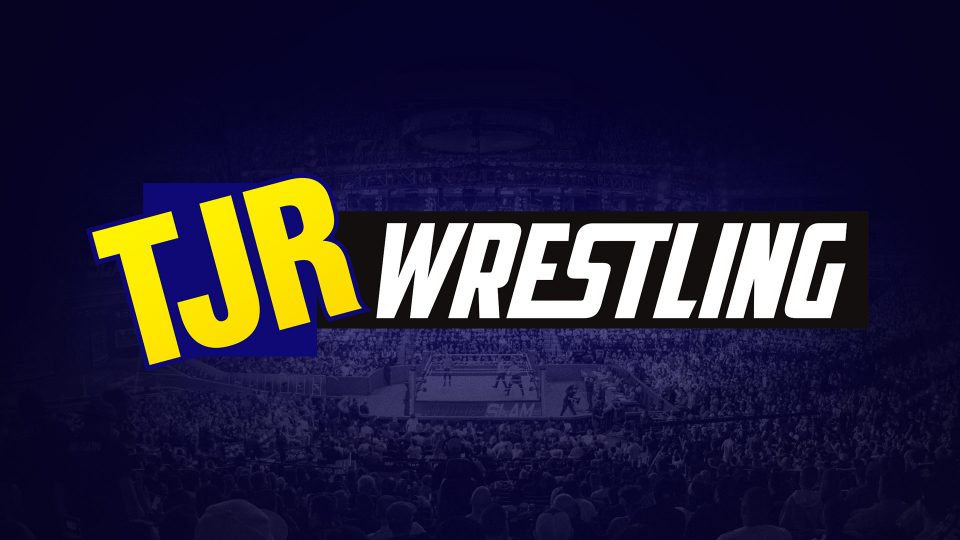 There were a bunch of things advertised heading into this week's show. AJ Styles vs. Luke Harper, Mickie James vs. Becky Lynch in a 2/3 Falls Match and Dolph Ziggler vs. Apollo Crews in a Chairs Match. Also Miz TV with John Cena as the guest.
Live from Saint Paul, Minnesota this is Smackdown Live for episode #915. Follow me on Twitter @johnreport.
The show began with Smackdown Live Commissioner Shane McMahon and General Manager Daniel Bryan backstage watching a replay of last week's AJ Styles/Luke Harper "tie" on last week's show. Styles showed up to say that Harper clearly touched the mat first. Shane and Daniel told him he was lucky to have this match. Harper showed up behind Styles as Styles insulted Harper by mocking his look and smell. Styles left when he realized Harper was there. Harper just said "thank you" to Shane and Daniel and left.
Analysis: Good way to follow last week's ending by talking about it as soon as the show came on the air. The replays showed no angle from the side where Styles and Harper landed, so there was no decisive shot. Of course, they probably could have shown a camera angle from it, but if they don't show us then we can just assume there was no good camera angle. Styles was the obnoxious heel there while Harper was the quiet face that just thanked them for the opportunity.
The Smackdown intro video aired to begin the show.
Miz TV with John Cena
The Miz and his lovely wife Maryse made their entrance in the ring, which had the Miz TV "set" in the ring. Replays aired of what happened last week when John Cena eliminated Miz from the battle royal and then Miz went back in the ring to eliminate Cena from the battle royal. Announcer David Otunga wondered who the guest was even though it was advertised a few days ago. He's a below average announcer.
Miz said he didn't want to waste any time, so he introduced his guest, the 16-time WWE Champion John Cena. Big ovation from the crowd for Cena.
The announce team of Mauro Ranallo, John Bradshaw Layfield, David Otunga and Tom "no talking during matches" Phillips welcomed us to the show.
Miz told the production people to cut off Cena's microphone. Miz talked about how Cena is at the top of the mountain in WWE and it's because Cena manipulates everybody that comes in his way. Miz said Cena's like the guy at work that always gets the opportunities while he (Miz) works ten times harder and all he becomes is the other guy. Miz paused as the crowd started a "Cena" chant. Miz said he's not the other guy, he's The Miz. He spoke about how there was a time when he main evented WrestleMania against Cena and he beat Cena. Miz noted that two weeks later, Cena found a way to manipulate the most important part of any person's career and turned it into nothing. (In other words, Cena won the WWE Title soon after WrestleMania. The feud sucked. Let's not re-visit it too much.)
Miz told Cena that he's jealous of him. Miz said that people are starting to see exactly who Cena is and he's a hypocrite. Miz spoke about how Cena went toe to toe with The Rock and read him the riot act about going to Hollywood while Cena was there in WWE. Miz noted that Cena changed his tune when a week turned into a month and six months and now "we can't see you John" because Cena has been filming movies. Fans chanted "you sold out" at Cena. Miz told Cena that he's a parody of his former self and his former self is a joke. Miz said John is not "Super Cena" anymore he's "Barely Decent Cena." The crowd started the usual "Let's Go Cena/Cena Sucks" chant that they like to do. Miz noted that half of them love him and half of them think he sucks.
Miz said the reason that he had Cena out there is because Miz is so fed up with him. Miz talked about how he's the one that is there, doing the media and doing everything he can to make Smackdown Live must see. Miz noted that what infuriated him the most is that Cena was gifted a WWE Title match at Royal Rumble. Miz said regardless of how many strings he pulls, there's only one greatest of all time….Woo. It was a bad Woo, but he meant Ric Flair. Miz ranted about how Cena took his chance at the WrestleMania main event in the battle royal, so Miz went back in and threw him out. Miz said he wanted to be the one to take away Cena's opportunity. Miz told him he can talk.
Cena said that Miz gave him his best shot where he had to get ten years of frustration off his chest and Miz said the same thing everybody has said for over a decade. Cena talked about the things that people rip him for all the time. Cena said this is the portion of the program where he turns Miz's theory into crap. Cena spoke about how if he was really pulling the strings, do you think he would be standing in the ring standing face to face with The Miz. Cena said hell no, he'd be standing face to face with The Undertaker. The crowd cheered as Cena mentioned that. They chanted "yes" for that as well.
Analysis: Sorry John. Vince wants Roman in that spot against Undertaker.
Cena said that it's easy for guys like Miz to blame Cena. It led to Cena pointing out that people still say "Cena Sucks" and that people that believe in him just believe in him because you can't fake heart. The crowd did the "Let's Go Cena/Cena Sucks" chant again. Cena said that you can't falsify stuff like that. Cena said that everybody in that building and watching at home knows exactly who he is. Cena called Miz a "dude named Mike who shortened his last name" and claimed that Miz straight up stole Chris Jericho's personality and stole Ric Flair's "Figure Four Leglock." Cena said that Miz also stole Daniel Bryan's moves and now he's been reduced to stealing what AJ Styles has been saying for the last six months. Cena: "You're a dude, dressed up as a dude…playing another dude." That made me think of Tropic Thunder. Cena noted that if you ask all the greats (he named some names like ) then they will all say they are just themselves with the volume turned way up. Cena called Miz a an unoriginal, joke stealing shell of a WWE superstar. Cena said the difference between them is Miz blames everybody else while Cena stands up like a man and keeps fighting. Loud "Cena" chant started. Cena said next time they talk, don't bring a knife to a gun fight. Cena told Miz that he's not The Undertaker, but if he presses him again he's a dead man.
Maryse stopped Cena from leaving. She said that Cena wishes he could be half the man that her husband his. She ripped on Cena for being an egomaniac freak. She said "bigger the ego, smaller the package." Ouch. Maryse claimed that Cena is all about respect and she said respect this followed by a hard slap to the face.
Cena told Maryse she just made the biggest mistake of her life. Here comes Nikki Bella (Cena's girlfriend) bouncing her way down to the ring. Miz and Maryse left the ring by exiting by the timekeeper's area and they stood in the crowd. Nikki told Maryse that if you mess with her man, "I'm gonna break ya, bitch, ya hear me?" Huge pop for that. Nikki's music played to end it. Cena kissed Nikki as they celebrated.
Analysis: That was a really long opening segment that went over 20 minutes, but it was damn good because they covered a lot and made it feel personal. Miz went over some of the things that a lot of heels say when they try to verbally attack Cena by talking about how he's not a full timer anymore and things of that nature. It was well done, but as Cena pointed out it's what guys like AJ Styles have said for month too. Miz is more of a pure heel, so it made a lot of the sense for him to say it also as a guy that's been in WWE for a decade with Cena on top. Miz had a short run on top, so it's easy to see why his character would hate Cena so much. I thought Cena's promo was exceptional. Once again, the greatness of the promo was that they took personal shots like how Cena talked about how Miz is a Jericho ripoff (it's true in some ways) and doesn't really have his own identity. I liked that aspect of the promo a lot. Good job involving Maryse at the end as a way to bring Nikki Bella into the picture. The whole thing was done to set up the mixed tag match at WrestleMania with Cena and girlfriend Nikki vs. Miz and wife Maryse. Great execution by everybody involved.
Coming up: Luke Harper vs. AJ Styles and Becky Lynch vs. Mickie James in a 2/3 Falls Match is up next. Also, Bray Wyatt's invocation is coming up later.
(Commercial)
They showed a quote from Oprah Winfrey for Black History Month, which ended today on the last day of February.
Becky Lynch made her entrance first. Mickie James was up next. They are 1-1 in televised singles matches.
Two out of Three Falls Match: Becky Lynch vs. Mickie James
They did some armbars early on with JBL noting the strategy to win 2 out of 3 falls is to get the first two falls. Well played! James avoided a kick while she was on the apron, but Lynch knocked her to the floor. Lynch hit a baseball slide dropkick that sent James into the barricade at ringside. They went to break about one minute into it.
(Commercial)
The match returned with James in control as she kicked Lynch in the back. James slowed it down with a headlock as JBL noted that Mickie has been active for years, but not in WWE for a while. James went for a seated dropkick, Lynch moved out of the way, hit two clotheslines and a dropkick. Lynch with a straight fire forearm in the corner. James fought back by sending Lynch face first into the middle turnbuckle. James picked her up and hit her Mickie-DT jumping DDT for the first pinfall in the match. They went to break about eight minutes into it.
Mickie James gets a pinfall (James leads 1-0)
Analysis: The heel usually gets the first fall in a 2/3 falls match, so standard booking so far.
(Commercial)
James was still in control as they returned from break with James sending her into the turnbuckle followed by a kick. Lynch came back with a spinning back kick to the gut and an uppercut punch. James nailed a perfect flapjack to knock Lynch down. James went to the top rope, jumped off and Lynch nailed the ROLLUP OF DEATH~! for the pinfall to take the second fall.
Becky Lynch gets a pinfall (Match tied 1-1)
James went after Lynch, but Lynch nailed her with a Bexploder Suplex. The Women's Champion Alexa Bliss made her way down to the ring. Lynch nailed James with a suplex. Bliss went on the apron. Lynch went after Bliss. James attacked, Lynch moved and James accidentally knocked Bliss off the apron to send her to the mat. James countered a pin into one of her own while holding the tights, but Lynch kicked out. Lynch slapped on the Disarmer armbar (I guess I should write Dis-Harm-Her but I think that looks silly) submission for the victory as James tapped out. It went about 14 minutes.
Becky Lynch by submission (Lynch wins 2-1)
Winner 2 falls to 1: Becky Lynch
Analysis: *** It was a good match like their two other matches and was given around the same amount of time as well. James did some heelish things to try to get the second fall, but Lynch kept on coming back like the good face that she is. The crowd wasn't into it as much as their other matches, but they got into it by the end. I'm not surprised by Lynch getting the win since Smackdown's hurting a bit on the women's side in terms of faces due to Naomi's injury. While I understand why Lynch won, I hope Mickie gets more of an opportunity soon because she's a favorite of mine and has looked great since her return. She just hasn't had a lot of wins yet, so that needs to change soon.
Post match, Lynch celebrated the win while James looked sad about the loss.
Luke Harper was in a darkened room with some lamps. He spoke about how he has new eyes and he can see what true evil is. Harper told Bray Wyatt that he is not afraid of him. Harper said that when he faces Wyatt at WrestleMania, Wyatt is going to be afraid of him.
Bray Wyatt was in his darkened room talking about how the whole world will want to hear what he wants to say. Wyatt spoke about how his brother Randy Orton will be there. Wyatt held up the WWE Title and called himself a God. He laughed to end the promo.
(Commercial)
Alexa Bliss was backstage as she was interviewed by Dasha Fuentes. There was a question about Becky Lynch. Bliss wondered why Fuentes why she was asking about Becky Lynch. Bliss ripped on her line of questioning. Bliss did a speech about her championship win last week. Bliss thanked herself and Naomi for being injured. Natalya showed up and applauded. She told Dasha to leave. Natalya said that they are both championship caliber superstars. Bliss didn't agree. Natalya said she was kidding because it's all about Bliss…until Natalya takes that title from her. Natalya laughed like her father used to do and touched Bliss' nose to end it.
Analysis: I liked the confidence shown by both women. Heels are supposed to be arrogant jerks and that's what they are. Natalya has improved a lot as a talker as a heel. I'm not sure if they will go in the direction of Bliss vs. Natalya because they are both heels that cheat a lot, so it would be tough for the fans to root for either woman. Most likely it's going to be some kind of multi-woman match at WrestleMania similar to what the Raw women are going to do with their rumored four way.
AJ Styles was interviewed on the set by Renee Young. Styles said he hopes everybody has their cameras ready because he's going to beat Harper and go on to be in the main event of WrestleMania where he belongs.
Analysis: Simple promo to set up his match.
Luke Harper made his entrance first. AJ Styles made his entrance after him. Both men got pretty good reactions, but it was not a loud crowd. That was the end of hour one.
Analysis: There was only one match in the first hour, which isn't a good thing. That show opening promo took a while and probably ran long too. Still an entertaining first hour of the show.
(Commercial)
Later on Smackdown: Ziggler vs. Crews in a Chairs Match.
AJ Styles vs. Luke Harper
The winner of this match becomes the number one contender to the WWE Title…or so they say.
Dropkick by Harper early on followed by a mockery of the Styles arms extended pose. They went outside the ring with Harper whipping Styles into the barricade at ringside. Harper sent Styles into the steps at ringside and rammed his head into the announce table. Harper went after Styles on the apron, but Styles kicked him in the leg followed by a Pele Kick that stunned the big man. Styles worked over Harper in the ring with hard kicks to the back. The fans did chants for both guys: "AJ Styles/Let's Go Harper." Great to hear stuff like that. Harper came back with punches, a forearm smash and another forearm shot to the chest by Harper. Senton splash by Harper followed by a boot to the face for two. Harper did a catapult that sent Styles throat first into the middle rope. Harper nailed a suicide dive onto Styles on the floor that sent Styles sailing by the announce table. Back in the ring, Styles with a hurricanrana. Harper with a Dragon Suplex as Styles did a flip bump landing on his chest…wow that was sweet. Two count for that as the show went to break.
(Commercial)
As the show returned from break, Harper hit a Powerbomb for a two count. Styles came back with an enziguri kick while he was on the apron. Styles hit a springboard into the Phenomenal Forearm. Styles covered, Harper had his foot on the bottom rope, the ref counted to three and Styles was announced as the winner. It was clear the foot was on the rope.
Shane McMahon, the Smackdown Commissioner, made his way down to the ring. Shane noted that Harper's foot was clearly on the rope and said the match would restart right now.
The match continued with Harper getting a jackknife cover for a two count. Styles argued with McMahon on the floor. Styles avoided a Harper kick and Harper's kick hit Shane to knock him down. Styles shoved Harper into the ring steps. They went back into the ring with Styles hitting a Springboard 450 Splash on Harper for the victory. It went 13 minutes.
Winner by pinfall: AJ Styles
Analysis: ***1/4 That was a really good match that was treated like a big deal. The crowd was into it from the beginning and both guys worked at a very fast pace. Lots of cool moves from two guys that are very skilled in-ring performers. Their chemistry was awesome from the moment the bell rang as well. I'm not surprised that Styles got the win although if it was Harper that would have made sense too. The stuff with Shane McMahon getting involved makes sense since the rumor is Styles vs. Shane at WrestleMania although in this case Shane didn't cost Styles the win, so there's little reason for Styles to be mad. That could change in the future, though.
The announcers plugged WWE Network as well as Sunday's Raw Fastlane event.
John Cena and Nikki Bella were interviewed by Renee Young, but they couldn't say anything because James Ellsworth and Carmella showed up to talk trash. Ellsworth called Carmella a girl that's a friend. The heels mocked Total Bellas. Nikki and John had an idea to have a tag match against Ellsworth and Carmella next week. The heels didn't agree, but the faces acted like they did, so the match is on apparently.
Analysis: That's going to be awkward next week. I'll pick Cena's team to win that one. Crazy, huh?
The IC Champ Dean Ambrose was shown walking backstage for a match up next.
(Commercial)
PLUG TIME: I wrote a column on Kurt Angle for The Comeback earlier on Monday. It's a look at the things that made his WWE career special while also coming up with some basic ideas of what WWE can do post-WrestleMania to set him up for matches later in the year. The Hall of Fame induction is great, but we want more, so I tried my hand at a little fantasy booking. Please check it out.
The WWE Hall of Fame announcement of Beth Phoenix joining the 2017 class was mentioned. It was brief. No time for the video on this show.
AJ Styles was shown walking backstage as GM Daniel Bryan showed up to congratulate him. Styles didn't accept the handshake and said that he wants to attend Bray Wyatt's invocation later in the show.
Dean Ambrose entered the ring as Curt Hawkins was standing in there. Ambrose kicked him in the ribs and hit Dirty Deeds. Hawkins rolled to the floor while the ref left the ring, so there's no match.
Ambrose talked about life lessons he's learned such as women don't like to be called sturdy and he also learned that when you get pushed, you have to push back. Ambrose warned Baron Corbin that messing with Dean Ambrose is a very bad idea. Ambrose called out Corbin for a fight.
Corbin appeared on the screen to say he doesn't just come to the ring when you call his name. Ambrose mocked him saying the tattoos are even uglier on the big screen. Ambrose joked about how he didn't validate his parking, so he has about 15 minutes. Corbin said that Ambrose is like a deer standing in the middle of the road and Corbin will run him over. Corbin said that Ambrose cost him something and now he's going to take everything from him. Ambrose told Corbin not to start what he can't finish. Ambrose: "I promise you, we are far from finished, baby." Ambrose's music played to end it.
Analysis: They have had physical altercations in the last few weeks, so a verbal duel was fine in this instance. It looks like they will have a singles match at WrestleMania for the Intercontinental Title, which is cool with me because there haven't been a lot of singles matches for that title at WrestleMania in the last few years. They have done the ladder match for the IC Title the last two years. Maybe the cruiserweights will do the ladder match this year.
Up next: Crews vs. Ziggler in a Chairs Match.
(Commercial)
There was a backstage promo from Neville talking about 205 Live airing on WWE Network after Smackdown.
Next week on Smackdown: John Cena & Nikki Bella vs. Carmella & James Ellsworth with JBL saying it's an "Interspecies Match" since Ellsworth is like a turtle.
Dolph Ziggler entered first as replays aired of Ziggler using a chair to attack the foot of Crews. As Ziggler made his entrance, Apollo Crews attacked him from behind. Chair surrounded the ring.
Analysis: Crews wasn't selling the chair attack from two weeks earlier. No limp or anything like that. Why not? I have no idea.
Chairs Match: Apollo Crews vs. Dolph Ziggler
Crews nailed Ziggler with a clothesline. Overhead belly to belly suplex by Crews. Ziggler went to the floor, so Crews went after him while tossing some chairs into the ring. Ziggler came back with kicks followed by a neckbreaker for a two count. Crews came back with an impressive dropkick. Ziggler went to the floor, so Crews hit a moonsault off the apron to knock him down.
(Commercial)
Back from break, Ziggler was in control in the ring. Ziggler went for a chair attack, but Crews hit him with two kicks followed by a leaping clothesline. Crews threw a chair into Ziggler's hands and hit an enziguri kick. With Ziggler on the mat holding a chair, Crews hit a moonsault onto the chair leading to a two count. Crews missed a corner charge, hit the ring post and Ziggler got a rollup for two. Crews hit an Angle Slam onto the chair with JBL mentioning Kurt Angle using that move. It led to a two count. Ziggler did an eye rake followed by a drop toe hold that sent Crews throat first onto the top of a chair that was open in the ring. Crews did a good job of selling it by coughing as he tried to catch his breath. Ziggler picked up Crews and dropped him groin first onto the top of the chair. That's a unique low blow! Ziggler covered for the win after 9 minutes.
Winner by pinfall: Dolph Ziggler
After the match was over, Ziggler trash talked Crews saying he goes through clowns like Crews every day.
Analysis: **1/4 It was a decent Chairs Match where they didn't use the chairs that much. They were only used for a couple of spots, but I liked the way it ended with the low blow chair shot because that's not a finish you see all the time. If you win with a finishing move in a match like that then it's fine. However, when you do something unique like what Ziggler did it makes the move stand out more. I liked the ending.
The announcers shilled WWE Network.
Bray Wyatt's invocation is up next.
(Commercial)
Bray Wyatt's Invocation
The WWE Champion Bray Wyatt made his entrance alone. The announcers talked about Wyatt vs. Styles as being a great match.
Wyatt said it didn't matter to him whether it was AJ Styles or Luke Harper because they are both just mortals. Wyatt told AJ he's going to end up just like all the rest. Wyatt spoke about how Styles will feel the spirit of the master and the unnatural force. Wyatt said that he comes from hallowed ground. Wyatt said that he comes from a place that begins in the dirt, in the Earth and it stretches all the way down into its molten lava core. He noted that he comes from a place where Randy Orton is right now.
Randy Orton appeared on screen. He was in a "house" that he called the kingdom with two rocking chairs and a lamp. Orton said it was a place where you could smell the stench of evil in the air. Wyatt was happy about. Orton: "This is your world Bray…but it's not mine. It never was!" The crowd cheered. Orton had a serious look in his face. Wyatt was shocked.
Orton spoke about how there was a time where he said if you can't beat 'em, join 'em. Orton said once you join them and it's the right time, screw 'em! Orton said this is Wyatt's temple and his place of worship. Orton said that underneath this floor lies the sister of Satan himself, Abigail. Orton noted that Sister Abigail was put to rest directly beneath his feet. Orton had a pick in his hand. Orton wondered how long has it been since the maggots and worms have been eating her flesh and bones. Orton said that he sees Wyatt for the first time in his life where he seems helpless, naked, stripped of his powers and ready to explode. Orton told him his black heart is beating through his chest right now because he fears what Orton it will do. Orton said that he's going to burn Sister Abigail's spirit to the ground. Orton added that in a moment, he will be the master and Wyatt will be the servant.
Orton had a canister of gasoline in his hands. He poured it all around the compound as well as on the famous Wyatt rocking chair. Orton told Wyatt he's coming for him and he's coming for his title at WrestleMania. There were random shots of worms in the ground that were underneath the floor of the compound. Orton poured gasoline right on them. Orton: "You're about to hear Sister Abigail scream. You remember the last time you heard her scream? When she took her last breath." Orton dumped more gas in the compound. Orton left the compound and went outside. Did the camera guy get out? We hope so because another camera guy filmed Orton outside.
Orton stood outside the compound while Wyatt was freaking out in the ring saying "please Randy" repeatedly. Wyatt looked distraught. Wyatt yelled: "Don't do this!" Orton lit a match, then said he's going to burn the soul of Sister Abigail to eternal damnation. Orton dropped the match, lit the spark and the house burned. Orton stood a few feet away doing his signature arms in the air pose. Meanwhile at ringside, Wyatt freaked out about it.
Orton turned to face the camera with a serious look on his face. There was a bit of a smile. Wyatt freaked out at ringside holding his head in his hands as the fans chanted "Randy, Randy, Randy" repeatedly. That's how Smackdown went off the air.
Analysis: I liked it. I didn't love it, but I liked the creative aspects of it. It was a different way to end the show while reminding us that there is the entertainment aspect of pro wrestling that means we don't always have to see things settled in the ring. That was a unique ending to the show that is one of those things that you can do once in a while, but not all the time. I liked the way Orton made it very personal by burning down the "Wyatt Family Compound" or whatever they want to call it. It was just a small shack somewhere. There were subtle signs that Orton was going to turn on Wyatt like last week when he stared at the WWE Title without Wyatt seeing him because Orton was standing in the background. From the start of this angle, the expectation was that Orton would gain his trust and eventually turn on him. Look at the way they had Luke Harper split from the group because Wyatt trusted Orton more than him, so now Orton gets a WWE Title match against Wyatt with Wyatt having no allies to watch his back (or so we think). Remember, Erick Rowan is due back any week now that he's healthy.
If you hated the segment, which I'm sure some did because it was a bit cheesy, it's important to note that it was just a way to split them up one month before WrestleMania. If they waited another week or two it would have given them less time to build up their match. They had to do it this week so the WWE Title match is officially set for WrestleMania.
Another way WWE could have done it would have been Orton standing in the ring beside him and when Wyatt least expected it, Orton could have dropped him with a RKO. That would have been easy. I give them credit for at least telling a story with Orton making it personal by burning down the house where Sister Abigail was buried underneath. It's a symbolic way of causing a lot of pain to Wyatt and giving Orton a significant advantage with the mind games between them.
Who is the face and who is the heel? I think Orton is the face. Wyatt is the manipulative heel that used mind control to get people to do work for him. When Harper broke free, he was cheered. Orton was cheered by the fans this week as well. I can see why people may want to boo Orton for burning down a man's house, but let's not forget that Wyatt has been a heel character for about four years now. Fans are going to cheer for both guys anyway because in today's WWE, even the cool heels like Wyatt get cheered. What matters is this match means a lot more now than it did when they originally started the feud five months ago. That's story progress and that's a good thing.
Where does this leave AJ Styles? Styles won a #1 contender match, but now Shane and Daniel will tell him that he doesn't get it since Randy earned the title shot. Or maybe they say he gets the title match after WM. That leads to Styles attacking Shane and sets up their WrestleMania match. Makes a lot of sense to me. I watched Talking Smack where Shane and Daniel Bryan noted they had a lot to discuss about the situation. It sets up next week's show well because it gives us something to look forward to, which Smackdown usually does well. I'd prefer Styles vs. Nakamura or Balor, but I don't mind Shane McMahon at all. I can see why Vince wants his son in a match on the show.
Three Stars of the Show
1. John Cena
2. The Miz
3. (tie) AJ Styles
3. (tie) Luke Harper
The Scoreboard
8 out of 10
Last week: 6
2017 Average: 7.22
Average Post Brand Split (July 26, 2016): 6.66 – Raw is at 5.72
Last 5 Weeks: 6, 7, 7, 7.5, 8
2017 High: 8 (Jan. 3, Jan. 24, Feb. 28)
2017 Low: 6 (Jan. 10 & Feb. 21)
Final Thoughts
It gets a 8 out of 10.
It was an excellent episode of Smackdown. The opening promo from Cena and Miz was fantastic. Both guys fired off some shots that were well done. I liked the way Maryse's slap brought out Nikki and Nikki called her a bitch to really make it feel very personal with a simple word after their men spoke for the majority of it.
The ending of the show is going to get people talking, so that's a good thing. Like I said, what it did was put an end to Orton's alliance with Wyatt while setting up what will be the WWE Title match at WrestleMania.
As for the matches, they were solid as usual. It looks like Becky Lynch has gotten past Mickie James with her win and AJ Styles had a meaningful victory over Luke Harper. Ziggler's match with Crews was just average. I wish there was more time for more matches, but the opening segment was over 20 minutes and the main event was about 10 minutes, so there wasn't time for more in-ring action. Some weeks are better than others in that regard.
—
That's all for now. Go Toronto Raptors. Go Toronto Maple Leafs.
John Canton – mrjohncanton@gmail.com
Twitter @johnreport
Personal Facebook and TJRWrestling on Facebook