Seth Rollins Comments on WWE Coronavirus Testing Process, Monday Night Messiah, Becky Lynch, More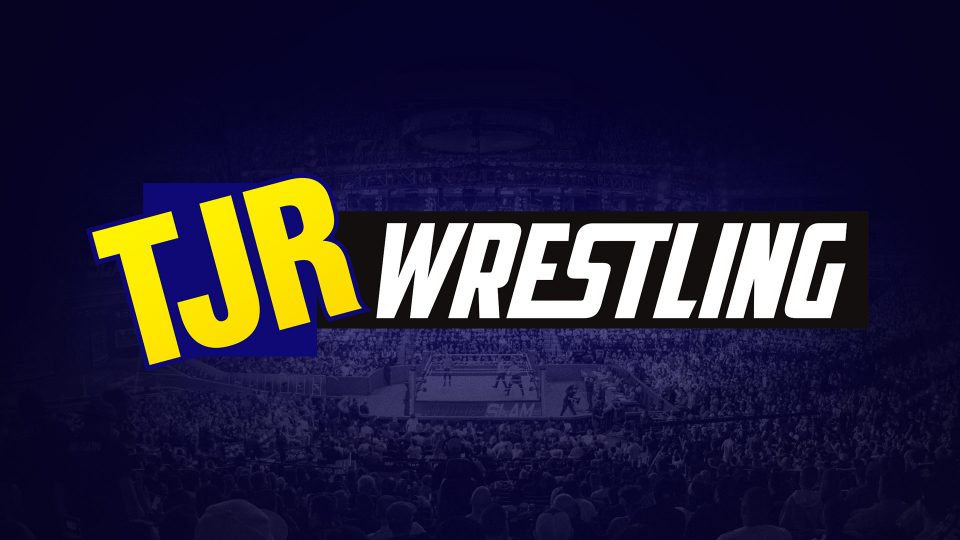 Seth Rollins has become one of the most interesting, over the top characters on WWE TV in 2020 as he continues his "Monday Night Messiah" gimmick on the WWE Raw brand. Rollins is currently in a long term storyline with Rey Mysterio and Rey's son Dominik with Rollins talking about how he's trying to save Raw. It's a better side of Rollins compared to his babyface run last year where he tried hard in that role, but it just didn't work with the crowd. Rollins recently talked to the New York Post about his career and life as a soon to be father.
Rollins was asked about WWE's testing for the Coronavirus, which has included more aggressive testing in the last few weeks after more positive tests within the company.
"It's been a struggle in the sense that there have just been a lot of decisions that have to be made quickly as far as travel is concerned because now that we're doing added testing and those swabs every single time before these tapings, that puts you in a little bit of a hole as far as your travel is concerned because now you are going to have to leave a day early, and when you don't know you have to leave a day early until it all comes up it becomes a bit of a hassle. We had to make some changes to the taping schedule last week, which is going to force us to go back down again this week to do some more tapings."

"As we as a country and the world really just start to learn more about this thing, we are just trying to get a protocol in place that makes sense for everybody in WWE. I'm extremely happy that we're testing every time before we go in. That will hopefully minimize the risk of people getting sick in the Performance Center and obviously us passing it out into the general population. The fact that we're testing is definitely great."
Rollins also explained how hectic things have been in terms of the process of producing the shows.
"The extra travel days is what it is, not a big deal. But this week was crazy. It was a lot of people scrambling to make decisions and to try to figure out what the best order of operations is regarding this situation since we had not had this problem yet. Luckily, I think we have some good stuff coming up as far as we're gonna handle this. The communication has been a lot better toward the tail end of this than in the beginning. It was (laughs) tricky at first, but we're all along for the ride."
Rollins spoke about how he has come to enjoy his current "Monday Night Messiah" persona.
"This is definitely a different thing and it came sort of surprisingly, abruptly. It reminded me a lot of, from a personal perspective, when we broke up The Shield and I was unprepared for what that character looked like. Any time you step into a new facet of your character it's hard to figure out, especially when there is not a plan behind it. We didn't sit down and say, what does this character look like, who is he, how does he talk, how does he walk, what does he think, what is his motivation?"

"It was just something that stemmed from the fan backlash last year and eventually just sort of snowballed into this, you know — I don't want to call him like a cult-like hero — but kind of this cult-like character that kind of channels these ideas that he has that no one else can see and stuff like that and how he has to go about doing that."

"I'm having a blast with it. It took me a little while to kind of get my feet on the ground and get moving, but I think I've been hitting my stride for the majority of this year."
Rollins was also asked about his fiancee, the former WWE Raw and Smackdown Women's Champion Becky Lynch, who revealed earlier in this year that she's pregnant with Seth's baby. The baby is due in December. The couple is engaged and was going to be get married this year, but the marriage has been delayed due to the health crisis. Anyway, Seth was asked about how Becky is dealing with being at home all the time instead of being on the road.
"Oh, she hates it. She doesn't hate not being around the business. Obviously, any kind of entertainment industry is gonna stress you out, so she doesn't miss that part of it. She missed the go, go, go. She missed having goals in mind. She missed having something to work toward. And it's hard because I've never been a pregnant person, so she's in a position too where she's had to just walk away and stop abruptly, her job. It wasn't like most other women who are pregnant are able to still work their jobs while they're pregnant and slowly transition out for a short period of time. The nature of our industry, she can't do that."

"For her to go just a million miles an hour to nothing and then to try to figure out, 'What do I do now?' in the middle of a pandemic as well, where there is just not a lot to do in general, is definitely a test for her. But she misses being out there and going and doing stuff and being active and having goals and career-oriented stuff. That's just how she defined her person over the years. It's definitely a challenge for her. She's awesome and she's getting through it, but it's different for her for sure."
Seth was also asked if he thinks Becky will return to the ring after she has the baby.
"Oh yeah, I expect so. Obviously that's gonna be up to her and how she feels. Who knows what happens after childbirth once she becomes a mother, I don't know. I believe she has aspirations to return. I think she would rather go out on her own terms whenever that time may be as opposed to stepping away for a child. I think she has aspirations to return, but I don't know. Things can change between now and December."
As for feuding with Rey Mysterio, Rollins said he is thrilled about it.
"Rey's an absolute legend, someone who's been a vital part of our industry for 30 years, which is literally double the amount of time that I've been in the industry. The fact that he can go at still such a high level at his experience level is still the thing that amazes me the most about Rey Mysterio. And to be wrapped up in a story with him right now is a lot of fun. Obviously the environment's different without a massive live crowd. It's still really fun to interact with him, his son Dominik and to use this different type of medium, I suppose, than what we're used to, to tell a story."
There's plenty more in the interview including Rollins praising younger Raw stars like Apollo Crews, Murphy, Austin Theory, Zelina Vega and some other subjects as well.
TJR Thoughts: Good stuff from Rollins. He is doing some outstanding on Raw right now. I'm enjoying the feud with Mysterio a lot. As for Becky Lynch's future, I think she can come back after having the baby in December, but it will probably be a few months after that. I have my doubts about Becky wrestling full time ever again although even on a part time basis, it would be good to have her back for sure. That's for 2021 and beyond, though. I wish Becky and Seth all the best in their life together. They're awesome people.