Mr. Kennedy Reveals WWE Wanted Him To Be World Champion
The WWE career of Mr. (Ken) Kennedy is an example of a guy that should have been a long-term main event star and it didn't happen even though he was told that he would be a World Champion.
In the mid-2000s, Mr. Kennedy was a guy that many people considered a future main event talent due to his ability to cut a promo while doing his elaborate "Mr. Kennedy" introduction, his cocky heel persona and the ability to have some good matches as well.
Kennedy signed with WWE in 2005 at the age of 29, but he was out of the company in 2009 and never returned after that.
Before his WWE departure, Kennedy had a good run as a United States Champion, he also feuded with top Smackdown stars like The Undertaker, Kane & Batista among once. The biggest win Kennedy had was winning the third WWE Money in the Bank match at WrestleMania 23 in 2007. The previous two winners (Edge and Rob Van Dam) both became first-time WWE World Champions after their cash-ins, so the assumption was that Kennedy would be as well.
As they always say in wrestling, plans changed. Instead of cashing in Money in the Bank to become the World Heavyweight Champion on Smackdown, Kennedy lost his briefcase with the title shot to Edge and Kennedy never ascended to the WWE World Championship level that many people thought he would reach.
It's been 15 years since Kennedy's Money in the Bank win ended, so the 46-year-old former wrestler has shared with Steve Fall of NBC Sports Boston what WWE told him while he was Mr. Money in the Bank in 2007:
"It is what it is. I can't change things that happened in the past. Yeah, it was kind of crazy. Hearing the whole story of how it played out, I felt something pop in my triceps. My arm swelled up, my arm turned black and blue. Hornswoggle drove me to the hospital that night. I went to the emergency room, they did an MRI, which I hate, I'm like claustrophobic. So I did the MRI, and then I'm waiting in my hotel room. Stephanie [McMahon] called me and said, 'Ken, you tore your triceps off the bone."

"Now, they had already told me two or three days earlier that I was gonna be winning the title from 'Taker. They told me that, because 'Taker was hurt too. He needed to have bicep surgery. 'So we need this title off of 'Taker. What we're gonna do is we're gonna have him in this Cage match, he's gonna barely squeak out alive, and somebody else is gonna come out, beat him up some more. Then you're gonna cash in your Money in the Bank briefcase and you're gonna be the new champion.'"

"So I went home and I slept on it a couple days. Then the next time I took a bump, boom, I feel something pop in my triceps. Anyway, go to the emergency room, get that MRI, Steph calls my phone and she says, 'You tore your triceps off the bone. You're gonna be out for eight or nine months. Unfortunately, we still need to get that title off of 'Taker'."
Kennedy went on to share that there was a mistake made during his first MRI that revealed he wasn't really hurt that badly and could have wrestled a lot sooner than expected:
"So they sent Vince's [McMahon] jet to come pick me up. I flew into Penn State, where Edge challenged me for my briefcase, and I remember I couldn't do anything. My arm was completely immobilized, so I really couldn't do much. He came out and jumped me before the match, rolled me in the ring, rang the bell, ding ding ding, Spear, one, two, three."

"I give it to him and then the next day, I flew down to Birmingham, Alabama, and I'm sitting on Dr Andrews' table, and he's just feeling my triceps and he was like, 'That's not a tear.' I was like, 'Excuse me?' He goes, 'No, I don't think that's a tear. Let's check it out again. I can't find your MRI, so we're gonna have to have you take another MRI, thankfully.' But then yeah, they did another MRI, and for sure, it was just some blood vessels that had popped in my arm, so I was out five or six weeks."
Kennedy lost the Money in the Bank briefcase to Edge on the May 7, 2007 edition of Raw. Edge cashed in the briefcase on The Undertaker the next night at the Smackdown tapings to become the WWE World Champion just like Kennedy was supposed to be.
After that, things got worse for Kennedy in WWE after being suspended in a steroid scandal. Then in May 2009, he was fired due to having backstage issues with Randy Orton and others in the company. During a tag team match, Kennedy dropped Orton on his shoulder and Orton was furious about it. Kennedy was fired later that night.
Following his WWE departure, Kennedy became a two-time TNA World Champion using his real name Ken Anderson.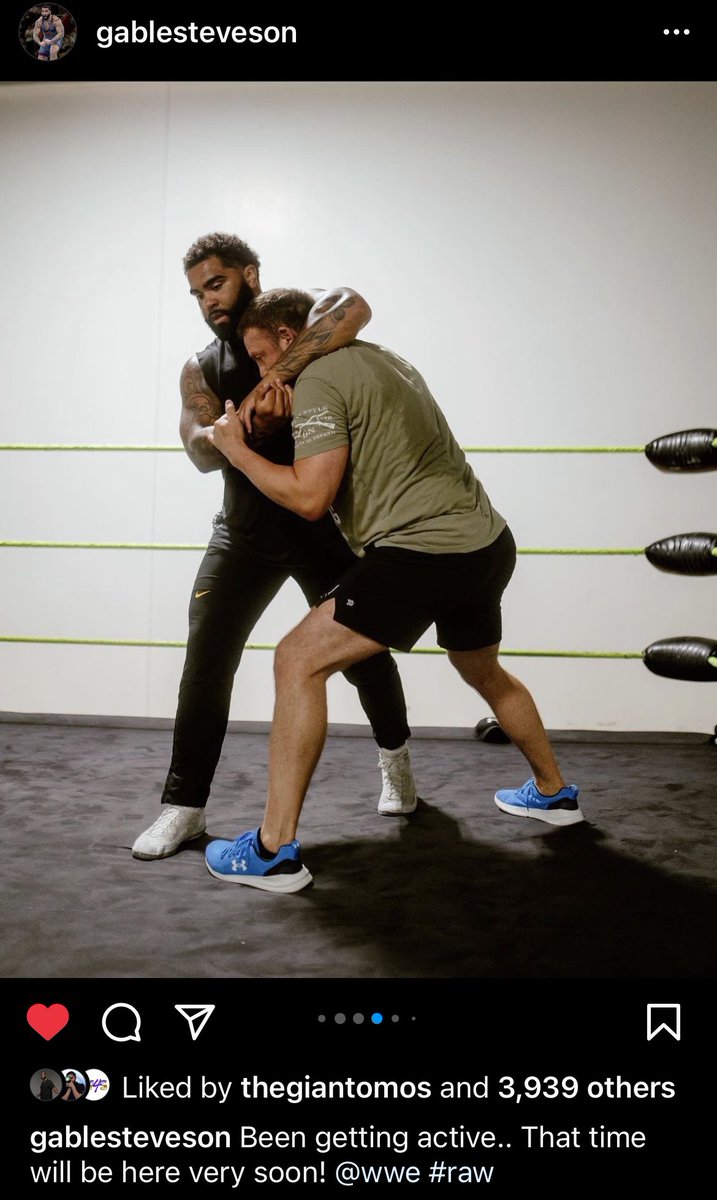 These days, Kennedy is helping to train wrestlers in the Minnesota area including WWE's Gable Steveson, who has yet to make his television debut due to possible to continue to wrestle in college and perhaps competing in the 2024 Olympics as well.