WWE Cruiserweight Classic Is A Win For Everyone by Ron Pasceri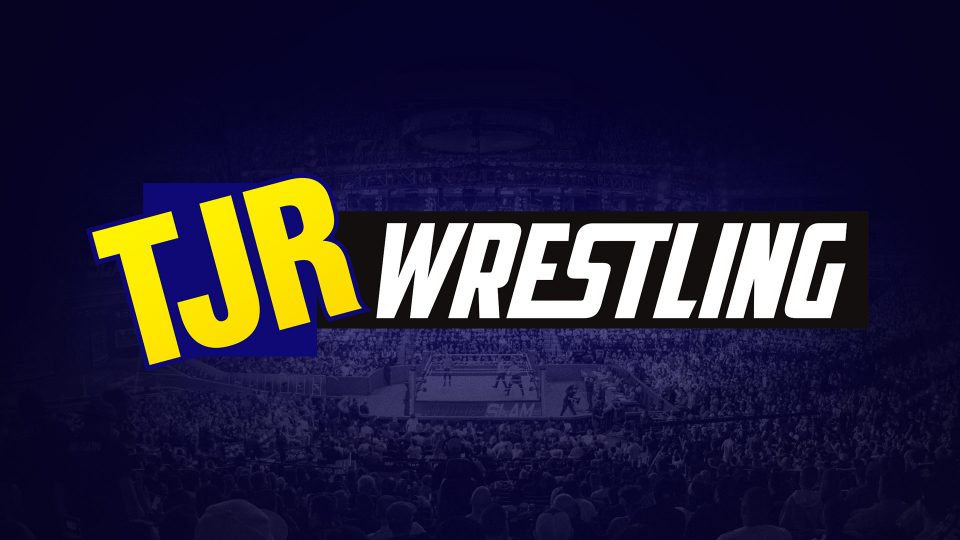 I have mentioned somewhere long the way, either in a column or on a podcast, that there is an unwritten contract between WWE and it's fans. WWE's end is providing entertainment, whether it through is in-ring action, colorful characters, compelling stories or even laughs, that is their job. We'd obviously prefer they check all these boxes, but batting 1.000 will always be tough.
For us, the fans, our job is to tune in, show up, cheer or boo, spend our time and money and support the performers in the ring. We don't always cheer when we're supposed to, we sometimes disrupt the show, but we keep showing up, tuning in and spending our money. It's a strained relationship for sure and terms of the contract are often on the brink of being breached but it seems neither side wants to go on without the other.
WWE has been in something of a transition period with the continued attempt to grow the network, failed attempts to find a new star to replace John Cena and a push to make the company even more of a global empire, sometimes at the expense of the exceptionally loud and easily dissatisfied North American fanbase. Fans from this region have largely grown up with the product, watched much of it's evolution actually transpire and feel a certain type of ownership of it.
Many of us feel we know better what to do than the company itself, and in some cases that is actually true. This dissatisfaction manifests itself with outbursts such as the one at SummerSlam after the new Universal Championship was unveiled. When the fans feel they aren't being respected, they aren't so willing to give the benefit of the doubt.
With tensions at an all-time high heading into this summer, WWE extended a significant olive branch to it's most ardent fans in the form of the Cruiserweight Classic, aired exclusively on the WWE Network. Interestingly enough, it also helps WWE in their pursuit of some of their longer term goals. In sports they say the best trades help both teams and for WWE the best decisions both help the company and satisfy the fans. This happens to be one of those rare decisions.
At its core, the Cruiserweight Classic has a laser focus on the actual wrestling part of wrestling. There isn't any time for long promos, authority figures, advertisements for movies or toys or any number of products, social media plugs, incessant replaying of earlier segments or unwarranted celebrity appearances. It turns out the most vocal segment of WWE's fanbase is made up largely of fans who happen to view wrestling as the key component of their interest.
Anyone currently fed up with the current Raw and SmackDown products, whether it's a lack of focus on the ring or a dissatisfaction with booking decisions, has an opportunity to spend less than one hour each week watching some of the best wrestling you will see anywhere. No convoluted stories, no missing logic, no insult to intelligence, just two elite performers getting to tell their own story through action over the course of roughly 10 minutes.
We get to focus on the action, but that action is also enhanced with the incredible commentary by Mauro Ranallo and Daniel Bryan. No foolishness, just a description of the action and an enthusiasm for what's happening that isn't artificial or scripted. Mauro's commentary is brilliant and Daniel Bryan's passion for the art of wrestling consistently shines through. The action is also called with an air of the realism of competition. Add to that Corey Graves in the Control Room updating the bracket and giving additional insight and analysis and you have a cohesive broadcast team and overall presentation that is both fun and interesting.
One other feature of the CWC as it relates to fans is the inclusion of stars from independent promotions. Not only do these stars appeal to a section of the dissatisfied current fanbase, but it also has a strong appeal to those fans that may have given up and turned their back on WWE, possibly getting them back into the fold to some degree. It is one of the most fun and exciting things going on in wrestling and it's bordering on can't-miss territory.
For me personally, I only knew of a handful of these 32 talents and had actually seen less than a handful in action. I am sure I'm not even close to the only one who has had a whole new wrestling world opened up to me. For that, WWE, I thank you. Speaking of a whole new wrestling world, that is where a huge benefit for WWE comes in.
One thing a lot of North American fans and critics don't seem to appreciate is the idea that WWE is a worldwide company. American television ratings aren't as important as they once were because there is so much more going on in so many different markets. One of the ways for WWE to appeal to these different international markets is to showcase the talent and styles representative of those markets.
WWE truly spanned the globe to find the best possible talent, finding performers from 18 different countries across five continents. This group of 32 may actually be more diverse than the entire main roster. It is really a global showcase for a global audience which should help expand the reach of WWE even further than the reach it already enjoys.
With a product that appeals to hardcore WWE fans, fans that have left the WWE Universe, fans that prefer wrestling from outside the confines of WWE as well as underutilized and untapped marketplaces around the world, WWE has made quite an admirable achievement. I can't recall hearing one negative complaint about the CWC from anyone whether in person, in comments or otherwise. If Triple H is the one legitimately behind this project he should definitely be given more responsibility behind the scenes.
Say what you will about his onscreen character or his desires, perceived or real, to be bigger than the business itself, but he clearly has his finger on the pulse of wrestling fans more so than anyone else in WWE's backstage hierarchy. With no knowledge of who is even going to win or compete in the finals, it is easy to say that the inaugural Cruiserweight Classic has been a huge success.
In addition to the critical success of the Classic, and I have no numbers to back this up, but I have to imagine this has helped WWE Network subscription numbers. If not already, it has at the very least made the idea of the network much more attractive to those that aren't already subscribed. As a fan, I can only hope that this will inspire many more projects like this in the future.
One thing I have overlooked to this point is the impact the Cruiserweight Classic has and will continue to have on the talent involved. Let's face it, despite what Vince McMahon or some self indulgent crowds may think, the talent is the most important aspect of the wrestling business. Without these men and women putting their bodies on the line, risking life and limb to get us out of our seats, there is no wrestling business. They are the ones who put in the time, learn their craft and keep us coming back for more.
The Cruiserweight Classic has highlighted a group of under appreciated group of performers and put them on the biggest stage of their careers. Many of us were introduced to new stars, new styles, new gimmicks and, in some cases, old styles made new once again. It has even caused a revival of the Cruiserweight Championship after an eight-year absence. Not only has the CWC given a temporary platform to these talents, but that platform will now live on indefinitely on Raw and continue to provide that platform for generations of Cruiserweights to come.
The Cruiserweight Classic, a simple 32-man tournament to air over the course of two months has turned into a revolution in pro wrestling and for WWE. The company has long been the largest company in it's industry for decades, but just one small step has helped it gain significant traction with significant groups of people across the world. Perhaps we as fans have learned the true breadth of WWE's reach across the world and see the benefit to us in that. Perhaps WWE has learned a valuable lesson in reaching out and trying to make the fans happy and the rewards it can reap for them.
Perhaps most of all, WWE has made itself more attractive to talent around the globe. With WWE's vast resources more talent will be given more opportunity while being better taken care of financially and physically. That lends itself to a more diverse talent roster which could potentially raise the level of the product to new heights for many years. So in all, the Cruiserweight Classic has been a huge win for everyone involved and could help shape the future of a business we all love and forge a new and healthier relationship between WWE, talent and fans. WWE says they want to put smiles on faces and with the CWC they have succeeded across the board.
Check out my new podcast, Mat Madness, every Wednesday on iTunes and Podbean, as well as the video show on YouTube. It's a fan oriented show, so if you'd ever like to take part, let me know. Thank you!