Top Ten Wrestling Stories of the Week 11/7: WWE NXT Invades, Wyatt Wins Title, Travel Issues, More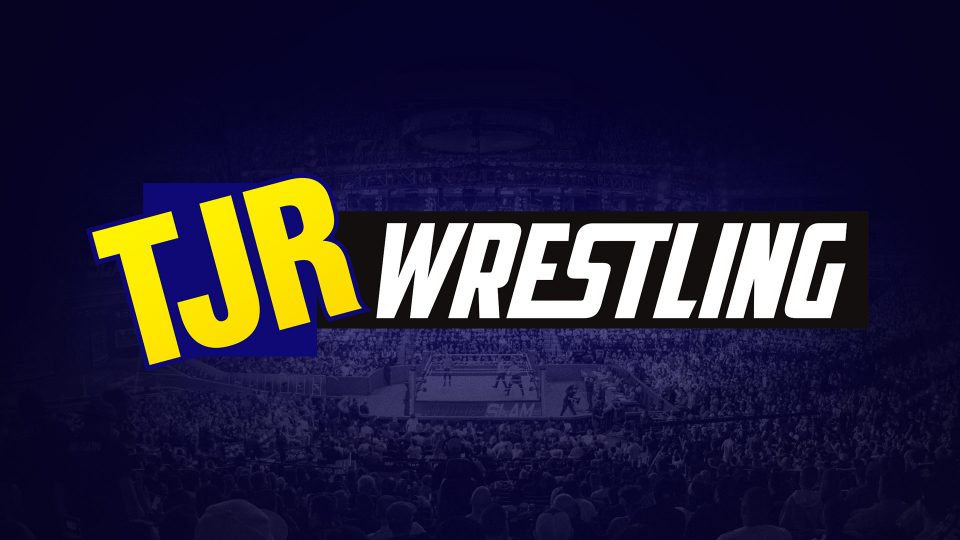 Welcome back wrestling fans. Like most of the world, were you working while Crown Jewel was on? Or maybe you were stuck on a plane for 24hrs and missed Smackdown? Well, fear not, as I am back once again with The Top Ten Wrestling Stories of the Week to catch you all up.
10. NXT Announces Second War Games Match
Last night on WWE NXT it was announced that there will be a men's War Games Match to go along with the women's one that was announced last week for NXT: WarGames on November 23rd. The match will feature The Undisputed Era made up of Roderick Strong, Kyle O'Riley, Bobby Fish and Adam Cole going against the team of Tommaso Ciampa, Matt Riddle, Keith Lee and a mystery partner. Having both a men's and women's version of a gimmick match is something the WWE has done often in recent years, with the Royal Rumble and Hell in a Cell being a couple examples. Thankfully this wasn't the case 20 years ago, as I don't think anyone would have wanted to see Mick Foley and the Undertaker in a lingerie pillow fight. (TJRWrestling)
9. Randy Orton Re-signs with the WWE
After multiple social media messages teasing a possible defection to AEW, Randy Orton re-signed a five-year contract with WWE this week. Orton, who is a 17-year veteran of the WWE, will be 44-years-old when this contract expires. Orton is already a multimillionaire and one has to believe that this new contract will only help his bank account be Elite, even if he isn't going to be. (TJRWrestling)
The 3 most dangerous letters in sports entertainment- #RKO
just re-signed with the 3 most dominant letters in sports entertainment- #WWE
Looking forward to pi$$ing off the #WWEUNIVERSE for at least 5 more years #WWEBACKSTAGE@FS1@WWE

— Randy Orton (@RandyOrton) November 6, 2019
8. Brock Lesnar vs. Cain Velasquez Match Ends Quickly at Crown Jewel Due to Cain's Knee Injury
Cain Velasquez's WWE debut match against Brock Lesnar ended quickly and disappointedly for Velasquez. The whole match only lasted two minutes and 10 seconds before Velasquez tapped out to the Kimora Lock from Lesnar. The reason the match was kept so short was Velasquez is dealing with a serious knee injury, that will most likely require surgery. None of this I imagine is how Velasquez imagined the beginning of his new multi-year contract with the WWE was going to go. However, the last Kane started his WWE career as a dentist with bad teeth, so things could always be worse. (TJRWrestling)
7. Brock Lesnar Quits Smackdown and Signs with RAW
Just three weeks after being drafted to Smackdown, Brock Lesnar quit the brand and signed with RAW bringing the WWE Heavyweight Title with him. The reason given was that Brock wanted to get revenge on Rey Mysterio for attacking him with a chair after Lesnar defeated Cain Velasquez at Crown Jewel. Paul Heyman explained on RAW that Brock Lesnar can switch brands while no other wrestler can because he is special and has a no-cut contract allowing him to do whatever he wants to do. A wrestler having the ability to just quit one brand and join another whenever he feels like it already weakens this incarnation of the brand split. Instead of just switching brands all "willy nilly" maybe they should have some sort of rule were a certain number of wrestlers can appear on the opposite brand each week. I doubt however that such a Wild idea will ever be in the Cards for the WWE. (TJRWrestling)
6. AEW: Full Gear Takes Place This Saturday Night
AEW's next PPV event known as Full Gear is scheduled to take place this Saturday night at 7PM ET. The show will be headlined by Chris Jericho defending the AEW heavyweight title against Cody Rhodes. The build for this match has been excellent with Jericho's faction, the Inner Circle, attacking Cody's brother Dustin, Cody giving a heartfelt promo stating that if he doesn't win he will never wrestle for the AEW Heavyweight title again and even Virgil showing up this week to promote Jericho. Virgil most likely will be able to be found after this at various wrestling conventions, selling "autographed" photos of himself and Chris Jericho for $20 and an Olive Garden gift card. (TJRWrestling)
5. NXT Invades Smackdown and RAW
The travel issues that WWE experienced this week did have a silver lining. Due to a majority of the Smackdown roster being stuck in Saudi Arabia, NXT superstars were brought in to wrestle on Smackdown. The results were one of the most critically acclaimed episodes of Smackdown in a long time, culminating with an excellent match between NXT Champion Adam Cole and Daniel Bryan. NXT continued to be featured on RAW, with the last segment being a brawl between the NXT and RAW locker rooms. All of this was a success for the WWE, with the fans responding positively and none of the wrestlers getting fired this time for inappropriate use of a necktie. (TJRWrestling)
4. Travel Issues Cause Many WWE Superstars to be Stuck in Saudi Arabia for 24 hours
The flight home for many of the WWE Superstars from Crown Jewel ended up being a disastrous one. Due to what the WWE is reporting was mechanical issues on the charter flight back, more than 175 WWE superstars and employees were stuck in Saudi Arabia for 24hrs. Some superstars, including Vince McMahon himself, were able to fly out on Private Jets and get home on time. This whole fiasco has led to a number of conspiracy theories from websites not as good as this one, including that Saudi Arabia actually held the WWE employees hostage due to money issues. All of these rumors are unsubstantiated and should not be taken as fact. What is fact, however, is that this whole incident hurt the morale of the locker room, with several wrestlers stating that they will never go back to Saudi Arabia. Perhaps Vince needs to just find a more reliable form of transportation to get his roster from show to show than chartered flights, like a genuine, bond-fide, electrified six car monorail.. monorail…Monorail. (TJRWrestling)
3. Brock Lesnar vs Rey Mysterio to Wrestle for WWE Heavyweight Title at Survivor Series
After quitting Smackdown, Brock Lesnar showed up on RAW looking for Rey Mysterio. Lesnar terrorized backstage production assistants and even put RAW announcer Dio Madden through the announce table all in the search for Mysterio. Mysterio, who is the face remind you, seemingly hid from Lesnar through all of this, then snuck up behind him and attacked him with a lead pipe. So far in this feud, Mysterio has watched as his son was beaten up, brought in his much bigger friend to fight for him, and attacked Lesnar with both a chair and a pipe from behind. What was the result from all of these "heroic" actions by Mysterio, he now gets a title shot at Survivor Series? We shall see if Mysterio can "man up" and actually face Lesnar face-to-face at Survivor Series. Right now. Mysterio seemingly being more scared of Lesnar then Jessie Spano was from the effects of caffeine pills is making it difficult for us to be excited for this Survivor Series match. (TJRWrestling)
2. Raw vs Smackdown vs NXT Matches to Highlight Survivor Series
The WWE will hold their annual Survivor Series event on Sunday, November 24th. Like previous years, the theme for the show will be the champions from each brand competing against each other. However, a notable difference from previous years is that the NXT champions will be included in these matches. So far two non-title triple threat matches have been announced, one between the RAW Smackdown and NXT Women's champions and one between the tag champions from all three brands. It is great to see so many NXT talent get to make their main roster debuts at Survivor Series. Let's hope Vince doesn't try to make any of them hatch from an egg to make an even bigger impact this time. (TJRWrestling)
1. The "Fiend" Bray Wyatt Wins the Universal Title at Crown Jewel
If at first you don't succeed, try, try again. After failing to pull the trigger on Wyatt at Hell in a Cell and getting lambasted by the WWE universe for it, WWE corrected their mistake at Crown Jewel and had Wyatt defeat Rollins in a falls count anywhere match to win the Universal Championship. Wyatt, who is a Smackdown superstar, will now be bringing the Universal Title to Friday nights with him. Wyatt was made to look superhuman in the match, no selling everything that Rollins did to him and seemingly impervious to pain. What was not impervious to pain however was the audience's eyes, which were forced to watch the match through lighting that was reminiscent of the Nintendo Virtual Boy. I suppose we should just be happy that Wyatt and Rollins were wrestling and not playing tennis while our eyes were bleeding. (TJRWrestling)
That concludes another exciting episode of The Top Ten Wrestling Stories of the Week. If you enjoy my weird sometimes outdated sense of humor then please follow me on Twitter @BackseatBookers and listen to my podcast The BackseatBookers (beware it is explicit as Samuel L. Jackson thinks I swear too much).