TJR Q&A #15: Will Ambrose Be WWE Champion? Seth Rollins' Role When He Returns? Nearly 50 Questions!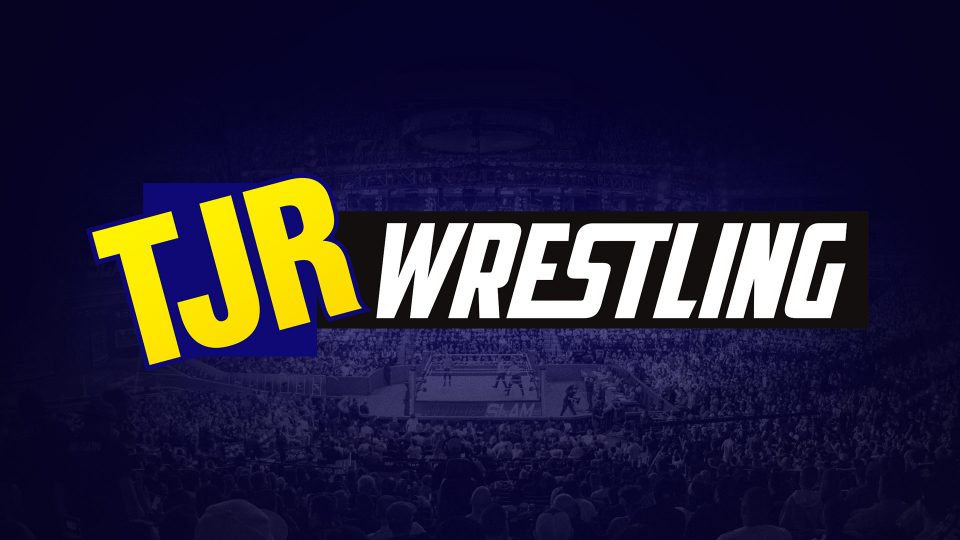 Happy weekend to you. It's time for another edition of the Q&A here at TJRWrestling where I offer up some opinions on reader questions on the world of wrestling covering things from the past, talking about the present and of course offering up some predictions for the future as well. I meant to do this more than once a month, but the last one was about a month ago. I need to get better at doing this every other week.
Here's how it works: I asked for reader questions this week on my Facebook page and then I picked out the best of the bunch talking WWE for the most part. Thanks to those of you that took part. I'm sorry for not including every question, but there were some that repeated things or some that just didn't fit. I ended up picking 47 questions. Let's roll.
1. John Harper
Who would have more value to the company if they were to return? Rey Mysterio, John Morrison, Shelton Benjamin, Drew McIntyre or Matt Hardy?
I think McIntyre because he's younger than the others. Rey and Benjamin are in their 40s, I think Matt is too. Morrison is mid-30s. McIntyre has another 10+ great years in the business. I think going away from WWE was probably the best thing for him at that point in his career and I hope one day he can return because he's got all the tools to be a huge star. Plus, I think WWE always needs UK stars. He's probably the best of them.
2. Ed Luis Valentin
What do you think is next for the Wyatt Family now that a League of Nations feud is off the table?

Also, when the fuck is Itami coming back? It's been over a year.
Hard to say about Wyatt Family. I think Bray winning Money in the Bank would be a smart move because if he's got the big guys watching his back it makes him so dangerous holding that briefcase. They need to make him a main event level star right now and don't fuck it up again.
There's no word on Itami sadly. You're right that it's been a year. Must have been a really bad shoulder tear because most of the others come back in 5-7 months. He must have really been in bad shape.
3. Chance Weickenand
Do you see The Shield reuniting in the future to take on The Club? That would be a $$ feud. If not The Shield, who are the 3 wrestlers you'd like to see face them? Assuming they keep the Club as a 3 man group.
Oh yeah that's a money angle. I think there are so many ways it could go. Rollins will be back as a face and Reigns isn't a heel like his haters think, so it would be pretty easy to set it up in June or July. I think it would be better to save it a bit towards the end of the year and into early next year going into WM season, but I doubt they will save it.
4. Nate Kuhl
Who is the most likely to defeat Samoa Joe for the NXT title once they decide to promote him to the main roster?
Tough one. I'd rather Nakamura go to the main roster very soon, so I'm not picking him. I'll go with Bobby Roode as my pick because I think there's a lot of history there and if they're going to bring him in as a big deal then he should win the title fairly soon. I think Austin Aries would be a good pick too. There aren't necessarily "new" NXT stars that stand out to me. Guys like Corbin or Crews could have benefited from it, but they are main roster now. Outside shot for Tye Dillinger if they get behind him.
5. Keith Learmonth
What do you hope will be the end-game, the final payoff, the entire purpose of the "Steph and Shane running raw together" storyline, and how long do you hope they run with it?
To be perfectly honest I don't care about the payoff or the storyline much at all because we've seen the McMahons on our TV screens for the majority of the last 20 years. Who cares who is in charge? Use an authority figure once in a while in the background like Regal on NXT. Don't dominate the show with authority figures.
With that said, it's probably leading to Stephanie becoming evil pretty soon and bringing Triple H back to try to scheme his way to win the WWE Title. That's when Shane can bring back Rollins. I'm not sure about long term storyline or when the whole thing might end.
6. Swastik Rath
Is Roman going to break CM Punk's title reign record of 434 days?
Calling it a record is wrong because it's not a record. It's merely a number of days. I don't think Roman will go that long, but I feel like this will be at least 5 months of a title reign. It will be significant.
7. Kelsey Graham
Do you think the fans would be more accepting of John Cena if there was more variety to his storylines? Ever since around 2006 it seems like every storyline has to do with the fans booing him or him potentially turning heel.
Yeah I mean when you think about the compelling storylines he was involved in, it was often times his presence that made it work. Think of the Nexus 2010 angle if they did that against anybody else it wouldn't have been as big of a deal. When CM Punk did the MITB 2011 angle it meant more because it was Cena. When Rock came back and targeted Cena it was a big deal. So like you said if they get away from the same old story they always try to tell then fans tend to either rally behind him or have more interest because he's involved.
8. What's the better triple threat: Royal Rumble 2015 or Wrestlemania 20? Also, best/favorite triple threat match?
I think WrestleMania 20 is the best triple threat match in WWE history. There was one in TNA with Joe, Styles & Daniels in 2005 (Unbreakable 2005 was the show)I think that may have topped it. The Rumble 2015 triple threat was damn good too. Another one I like a lot (off the top of my head) was Rock, Angle & Undertaker at Vengeance 2002.
9. Deryl Parnell Jr.
Do you think that they will turn Finn Balor heel if he joins the Balor Club?
I think heel and face matters way less than it used to because there are too many heels selling merch or trying to act cool. I think Balor will probably get cheered on the main roster quite a bit even though Anderson/Gallows are definitely acting like heels. Balor should be a heel with them. Will get booed? I don't know. The art of being a heel just isn't what it was and that's kinda shitty.
10. Darrius Gaddy
Who is someone you feel does not get the credit they deserve for their contributions to the wrestling business?
The referees and also WWE music legend Jim Johnston should be recognized more. It would be nice if people like that were in WWE's Hall of Fame because it should be more than just on-air performers.
11. Kris Doss
Do you think AJ Styles will ever be WWE World Heavyweight Champion? If so, who would be the best opponent to do that with?
Oh yeah it's probably going to happen. While we don't know exactly how much he is being paid by WWE, I remember him saying he was making a significant amount of money for New Japan and ROH probably over $500k per year, which means WWE is likely paying him more than that. When you invest that much in a talent (let's say he tops $1 million this year thanks to merch and bonuses) then you should use that guy a lot.
I'm not sure who he should beat for it. I doubt he beats Roman for it. Maybe he beats Cena for it? Rollins? Wyatt? Owens? Lots of choices.
I'm so happy that AJ is in WWE and that he's being booked well. About f'n time right lol?
12. Kev Fee
What do you think the card will be for the June 8th NXT takeover special?
Joe vs. Balor main event. I would do Asuka vs. Bayley again, but if they make it a three way with Nia Jax that's okay too. Looks like Nakamura vs. Aries is coming. Do Jordan/Gable vs. Garagano/Ciampa for tag titles. I would have Bobby Roode debut at that show too. Go face to face with Joe after the show assuming Joe beats Balor.
13. Toby Tobias
The roster is loaded now, and most of the recent influx has been well established names from outside the WWE umbrella. That said, guys like Styles, Joe, etc. are on the sunset side of their careers. Wyatt, Reigns, Ambrose and Rollins are fine, but I don't honestly see Cena-like runs for any of them. Zayn and Nakamura are no brainers, but who do you have as a dark horse for being the next longterm big thing?
I think Big Cass and Braun Strowman will be major players. They're huge, so they will have every opportunity to be in featured roles. Look at how much they are already featuring Cass. Most people don't know the guy has been signed to WWE for five years, so they have invested a lot of time in him and I think he's going to be a big deal. Strowman also. They can't rely on Show, Kane and Taker as giants forever.
Another name is Big E. Look at the growth he's shown since he came up to the main roster as a muscle bound guy that didn't talk or smile much. He's got a great personality. Pretty good in the ring. He just turned 30. Bright future.
Two more names to keep an eye on are Jordan and Gable. They can carry that tag division for years. As singles, Gable might be hurt by his height because he's small like Daniel Bryan, so it's going to be harder for him.
14. Rick Bulow
With Orton and Rollins returning, do you think we might see a program between those two stemming from last year's Wrestlemania?
I don't think they should do Orton vs. Rollins again. They did it enough. There are plenty of new rivalries out there. I think Orton as a face against Owens would be cool. Rollins vs. anybody is great. So many potential feuds for him.
15. Aj Giacobbe
What are your thoughts on Nikolai Volkoff?
I think he had a gimmick that induced heat at a time when Americans hated Russia in the 1980s. As a worker, he didn't impress me much. Sure he's a Hall of Famer in WWE, but was he that good? I don't think so.
16. Dashing MrJay
When and who do you think Reigns will drop the belt to?
I think between SummerSlam and Survivor Series, but I honestly have no idea. I think Bray Wyatt or Kevin Owens would be a good choice.
17. J Adam Nudge Medley
With Big Cass's push do you keep him strong in the singles when Enzo is back or focus them in the tag divison? Can Enzo break out of mid-card hell if they go singles?
There's a lot of unknown with Enzo's concussion because it was considered bad. So does that mean two months? It just one month? Not really known. I think they'll get pushed as a team for the rest of this year, maybe they win the titles at some point and early next year they probably push Cass hard in the Rumble leading to him going in singles more in 2017.
As for Enzo, he might struggle on his own. Short guy and not the best in the ring. He sure can talk though! I'd put him in a team if he was without Cass.
18. Kevin Alexander
How many more matches will Triple H have in 2016 (televised)?
They should probably do the Rollins/Hunter match soon after Rollins is back. Maybe that's SummerSlam. I'll say three more this year at the most. It could just be one, though. He has value as a wrestler and he's pretty good in the ring. I just don't think he needs to wrestle that much.
19. John Czech
If you could pick two current, or past wrestlers to have a dream feud, who would you choose? Mine would be Shawn Michaels and CM Punk.
I like your choice! I get asked this a lot and probably give different answers every time. I'll just say three choices for now.
Heel Brock Lesnar 2013 version vs. face Shawn Michaels
Heel Bret Hart 1997 version vs. Kurt Angle
AJ Styles vs. Daniel Bryan in 2014
20. Nishant Bansal
Do you think Dean Ambrose wins the WWE Title in 2016 or in 2017??
Yes I do. I would have answered yes to him winning in 2015 too. I think looking at the scene now that 2017 is more likely than 2016 because it might be somebody else that takes the title off Reigns. I think if Ambrose were to win Money in the Bank and turn heel he'd be a damn good choice this year. I just think somebody else is going to win that briefcase. The reason WWE may be hesitant to put the title on him is because they may not like his look too much. To me that's not a big deal since he gets such a big reaction. Listen to the crowd. They want it.
21. Brian Coats
When will the R-Truth and Goldust angle end?
It's been five months lol. There was a resolution on Smackdown with Breeze and Fandango attacking them, so that's likely what will lead to the Golden Truth coming together finally. I think it's been pretty silly considering they are likely going to just be a veteran face team that puts over younger talent.
22. Paul Fox
What is Kurt Angle's current status? Could he have a final run in WWE?
He's a free agent about to have his fifth kid! He said that part of the reason WWE may not want to touch him is because of the 4 DUIs he did in the last 6 years or so. He's been clean for two years, but when you have that history and you have all those injuries it's easy to see why WWE might be afraid to touch him. He's taking some indy bookings to wrestle a few times this year, but it's very much a part time schedule.
With that said, look at how well Shane McMahon was received upon his return. I think fans like nostalgia, so if Angle showed up to work part time it would go over well.
23. David Dierking
Did WWE bring up too many NXT guys in such a short time?
Fair question. I think they needed to bring some people up because they had so many in NXT that were ready, so why not see what they can do? It has depleted NXT a bit because earlier when I was asked who can beat Joe for the title it was tough to answer. They don't seem to know what to do with a guy like Apollo Crews already, so maybe they did bring up too many at once. One of those questions where time will tell. There's no right answer right now, but it's a good question!
I would have kept Crews in NXT longer, have him beat Joe for the title there and call him up later in the year.
24. Jeremy Bennett
Could you see a faction led by Triple H of the veteran NXT guys to take over the WWE, think the Nexus story line, but actually do it right this time?
No. He has done enough stables. It would be hard for him to do something that would feel fresh considering all that he's done. I understand using him as like a veteran manager of a group, but it's really not necessary.
25. Anthony James
With all of the injuries to the wwe roster this year, who do you think has benefitted from them by getting a chance to shine that would otherwise go to someone else?
I don't know if any one person has benefited because they do 50/50 booking so much. Even Reigns lost way too much and had three title wins in like 6 months, which is stupid. I mean when they could have had somebody step up they chose Sheamus, who didn't really need it. So I'm not sure of a right answer to this one.
26. Wayne Tomkins
Do you listen to The Taz Show at all? I know you're a busy dude and all. Only asking as he's quite opinionated, much like all of us here, and he has a national platform to air his grievances.
I don't, but I have had others talk about it. Mostly listen to the Podcast One guys (Austin, Jericho, JR) and Wrestling Observer stuff because I've subscribed there for 11 years. I can't take much more wrestling in my life considering how much I consume on a daily basis. However, I may give Taz a try soon.
27. Frank Shattuck
Who would you PREFER to have win MITB this year? Who do you THINK it will be?
I would prefer Kevin Owens more than anybody. I think Sami Zayn would be an awesome choice. I think it will be Bray Wyatt and that's fine because he would be good with it. Then I think of somebody like Dean Ambrose, who could have a lot of fun with it. He'd be a popular choice.
28. Nick Venholm
Out of any wrestler who hasn't released one, whose biography would you want to read the most? Why?
Definitely The Undertaker just because of the history of 25 years of being a top guy, all the success, injuries and crazy stories he probably has.
Also Vince McMahon. Not a wrestler of course, but holy shit that would be incredible to read.
I don't see either writing a book ever.
29. Chris Duncan
With the exception of the heel turn of John Cena (currently scheduled for the 32nd of Neveruary) what wrestler would you like to see turn (heel or face)?
Dean Ambrose as a heel would be fucking incredible if they let him be a true heel. Think of it like CM Punk in 2009 when he turned heel and raised his game to another level. I think Ambrose would be like that. As for a heel turn, Dolph Ziggler comes to mind just because he doesn't seem to be going anywhere as a face. I liked him more as a heel.
30. Ron Ditzler
What is the best wrestling match you have ever seen in person?
Probably Undertaker vs. Triple H at WM28 HIAC match with HBK as ref. So much fun. Tell that to the people that think I hate Triple H lol.
I also loved both Daniel Bryan matches at WM30. Just being in that atmosphere was incredible.
31. Brigid Martinez
Would you book Seth Rollins as a face or heel upon his glorious return?
I think Rollins returning as a face is a lock. A summer feud against Triple H makes a lot of sense based on their history, right? I think that's a big match they should do.
32. Josh Richey
The manager is a lost art, Paul Heyman notwithstanding. Is there anyone you think that could revive the role of manager? Personally, Xavier Woods and Enzo are two guys I could see stepping into that role and being very successful and extending their careers as managers.
Maryse is doing a great job at it right now. I think Xavier is really good in the ring, so putting him as a manager would be a waste. The guy is only 30. Lots of time. Enzo could probably be good at it.
Just to add to this, the difference in the business today is most people are training to wrestle (men and women) whereas in the 1980s and 1990s there were people that came up as managers because that's all they could do. Now they really don't have it anymore.
33. Joe Craven
Will Cody Rhodes ever be World Champ?
Yes. Keep in mind I would have answered yes to that about six years ago and here we are. I hope it happens for him.
34. Stephen O'Neill
Will Brock Lesnar versus The Rock or the Shield Triple Threat headline next year's wreslemania?
I don't know if Hollywood will ever green light The Rock to wrestle because of the injuries he has suffered. So I'm not sure if that happens.
I think Shield triple threat is very possible at some point in the next year yeah. WrestleMania seems like a good spot.
35. Jake Dickinson
How about a Cesaro/Tyson Kidd program? It would also be great if it involved the IC Title!
If Kidd wrestles again. It's no guarantee. Sadly we're coming up to one year since his June 1 neck injury and I don't know when or if he'll be cleared.
36. Geoff Landtbom
Chris Jericho vs Dean Ambrose just doesn't interest me because what the feud is over. A wrestling talk show segment just doesn't grab you like Jericho making a play for Renee Young. Seeing as how she and Ambrose are dating, do you think that it would have been a better premise for the feud? Or do you think that would have been too non PG or even run the risk of ruining their relationship like Sullivan/Benoit and Triple H/Test/Stephanie did since Triple H left Chyna for Stephanie and Woman left Sullivan for Benoit as a result of what where brilliant angles?
Jericho is old, married and with three kids. I don't really think that angle would be a good thing. Ambrose's relationship with Renee will be on display on Total Divas, but I wouldn't put it in storylines.
37. Kurt Zamora
How annoying is it that the one time wwe sticks to a long term mid card storyline, it's the Goldust/Truth one? Like you said, I don't think we needed 4 months for this.
Yeah it sucks and there's not going to be some great payoff unless they get serious about them as a team and put the titles on them at one point. At least adding depth to the tag division is a positive.
38. Jeffry Burga
Right now the booking of Gallows and Anderson has been sub par at best. WWE has to do a better job telling their back story cause they have the originals yet ROH knocked it out of the park this past Sunday w- Adam Cole joining the group. My theory all along was just to rewind those WCW tapes and copy the same angle. It's been twenty years and it'd work today. What do you think?
I see your point. They should really do a better job of telling their backstory at least a little bit because just saying they were buddies with AJ isn't enough. They could do more with this angle and I wish they did. It wouldn't shock me if Gallows/Anderson win the tag titles within the next three months.
39. Eric Hay
I know this is an unpopular topic, but how would you book title win 16 for Cena? Obviously it's a big deal as it's a tie for the recognized record of Flair.
Make it a big deal by having him talk about his goal to tie the record. Say he had time to reflect on things and really wants to get there. Have him get close, but struggle to get there. Then get a heel to really taunt him, antagonize him and push the idea that he's done. Then Cena finds a way to overcome.
Most people probably don't remember this, but Flair's last two title reigns were jokes and didn't mean much. The number is still celebrated. The quality is forgotten.
40. Kevin Michael Jendrowski
What are your thoughts on how Roddy Piper and William Regal were handled in wwe?
Piper is one of the best performers ever, no question about it. I don't think the lack of WWE Title wins really hurts his legacy. It wasn't something he cared about in terms of winning titles and he was barely pinned too – I think WM8 vs. Bret was the first time. As a talker he's probably top three all time with Rock and Flair. In ring he was solid.
Regal could have been a bigger star. He had alcohol and drug problems that led to the company not really trusting. He'll admit it too. That's what makes him a good teacher today – he knows what not to do and if people listen to them it will help their careers.
41. Charlie Pérez
How did your love for wrestling begin?
I'm the youngest of four kids and 14 first cousins, so my older cousins influenced me a lot. They loved watching WWF in the 1980s, I picked Randy Savage as my favorite an that was it around 1986 or so. Made a habit of watching it every week, getting merch and going from there. All these years later, I still like it as much as ever.
42. James Ferriman
In your opinion, why do you think WWE always releases a really popular superstar like Sandow as opposed to say Fandango. That's not a knock on Fandango, I actually like him quite a lot, but he's nowhere near Sandow level.
Sandow worked there for over a decade. If they felt like they couldn't create stories for him then might as well cut him loose. Sucks for him and I think WWE dropped the ball, but he's probably happy to be free too. As for a guy like Fandango, any guy not being used a lot is in danger of getting cut. Sadly, that's just part of the business.
43. Larry Yadao
Since Balor may be on his way to the main roster, and IMO, Nakamura will probably be in WWE before Survivor Series, and even Bayley moving up soon, is NXT in trouble of possibly having their stars move up to WWE and not enough star power to continue its hype train? NXT will always be around I understand, but the roster as of now is slowly growing thin. Are you hopeful for new stars or will we have to expect a drought for a while?
The roster is getting thin and I think they might have called up a few too many people post WM. I would have kept Crews in NXT because I'm not sure what he'll do on the main roster. With that said, I think the NXT brand as a whole is really strong and those three letters are a draw to a lot of people at this point, so I'm not really worried about it.
44. Giles Hart
After watching a load of previous Lucha Underground episodes again yesterday, I noticed that like Heyman in ECW, they have been able to make everybody look good while working around their "flaws". So I'm asking, even though some of these larger wrestlers actually have a bit of athletic talent, if LU can easily help make guys like The Mack, Cage, Big Ryck and Mill Muertes (who are all Vince's wet dream body size) look really good, why aren't WWE easily able to do the same? Big Ryck was with WWE for 6 years and not once could they make him ever look or feel as intimidating and impressive as he had been made to look on just 1 series of LU.
I think LU is great and I enjoy it. I also think they benefit a lot from taping months in advance so they can edit shows and edit out any mistakes from matches. A guy like Big Ryck (Ezekiel Jackson in WWE) is very basic in terms of his talent and really isn't capable of having good or great matches. You can't use everybody right – that's just the nature of the business especially when you have over 100 employees like WWE does.
45. Daniel Mount
Is Becky Lynch going to get lost in the shuffle? She's so underrated.
She's getting more TV time than Sasha Banks right now. I think that not having time for people is going to be a problem with so many people on the roster right now. Can't fit everybody.
46. Shay Smithers
What are your thoughts on the Ruthless Agression era of WWE as a whole? An underrated period or no?
There were a lot of highs and lows like any era. It wasn't as profitable as the Attitude Era, but it definitely had a lot of highlights. For people wondering, this would be around 2002 to 2008 when they went PG. I think the term "Ruthless Aggression Era" is stupid lol. Basically was the Brand Extension Era. I liked it because it made both shows matter more.
47. Ryan Plant
Who is your favourite Lucha Underground star?
Catrina for sure. For guys it's probably Prince Puma. Such a great worker. I like Johnny Mundo a lot too because they have tweaked his character a lot since the first show.
—
That's all for now. I'll do another Q&A on here soon and try to make it an every other week thing.
Thanks for reading and supporting us here at TJRWrestling!