The Importance of the Veterans in WWE by Mike Sanchez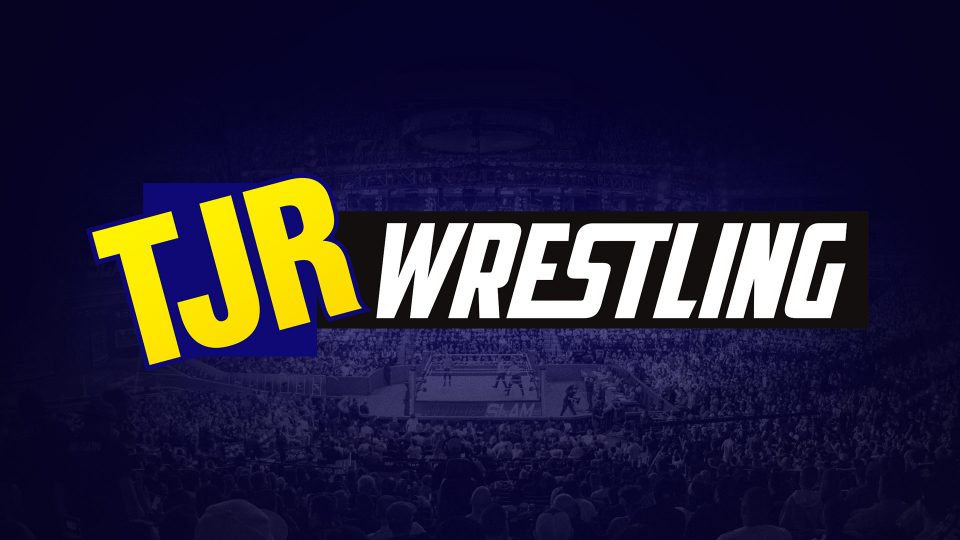 World Wrestling Entertainment has been experiencing a micro-epidemic these last few weeks, which has resulted in some of their stars being forced off TV and back home to recuperate. If reports of mumps and such are true, then I think WWE have done really well to limit their casualties to a handful rather than a whole roster. Credit to them for doing the right thing and having their talent away to recover without taking a chance and pushing on to prove the show must go on, thereby putting their healthy talent at risk.
I've always been of the opinion that a good mix of ages in any team – and WWE is a team, I think – gives a well-rounded group that can help one another in many ways. Be that through experience, training or a wide range of thoughts, views and opinions, a diverse mix within a group will support one another sometimes in ways that a very narrow group can't or won't. In WWE, and in professional wrestling overall, there are incredible advantages to having elder statesmen or veterans in the business, and that was evident in the last few weeks by the support they gave to keep the product going and deliver a show to the fans that had already purchased tickets.
Firstly, it was with great surprise and pleasure that when Bray Wyatt succumbed to illness, a quick replacement was found with the phenomenal one, AJ Styles. For me, this change elevated the whole PPV (sorry Bray), and it was probably the match I was most interested in. The match itself was good and I enjoyed it, but I think myself and many others were caught up in the hype of the match and imagined it to be a five-star minimum. It wasn't, but Styles and Finn Balor are easily capable of one, so hopefully this match-up at short notice could lead to something down the line for both men.
That same PPV also saw the withdrawal of one of the biggest names in WWE right now, Roman Reigns. Love him or hate him, WWE are convinced that he's a big star and a draw. To have him drop out left a massive void in their opinion, and considering the opposition were five men, a top replacement had to step in. Enter another veteran in Kurt Angle. The Raw GM threw himself into the action, and although not hitting the heights of yesteryear, we must remember that it's been eleven years since he's wrestled in WWE and close to a year since he's wrestled on TV at all. We can forgive Kurt for being rusty, yet he knew the PPV needed a big name for the event and the fans and Kurt delivered in spades.
Staying with the red brand, we were also treated to the return of the Big Red Monster, Kane. Now in the twilight of his career as a demon from hell and also a political candidate (are the two mutually exclusive?), he made up the numbers in the afore-mentioned main event against Rollins, Ambrose and Angle. I'm a fan of Kane, and always have been. He's one of the very few characters that has managed to be both a powerful, unstoppable heel, whist also embracing comedy and delivering tremendous dialogue that has had audiences laughing. Is Kane's return purely to make up the numbers while the sick get better, or is this one last run for the Undertaker's brother? A Hall of Fame spot is certain for Kane and if this is his last run, I hope he bows out with grace and looking like the monster he is. I think sometimes we forget just how important he was, especially in the Attitude era and to have survived for so long, and being firmly in the top end of the card, is a credit to him.
With the PPV over, and a WWE tour underway, the gaps still remain within the roster. Do they send Angle out overseas or can Kane fill in for the Shield having just faced them at the TLC PPV? No, this needed a big name to come in to both give a good match and deliver the star power for the fans. Step forward Triple H.
Like the others mentioned here, Triple H is firmly in the 'veterans' category when it comes to WWE talent. I'd say legend, but I think that should be reserved for those who've retired from action – but that's only my opinion, you may disagree. Triple H is far from finished and recently joined the overseas tour as a star in the ring. He joined forces with Rollins and Ambrose – even wearing makeshift body armor/leather waistcoat to blend in.
sHHHield? @TripleH@WWERollins#DeanAmbrosepic.twitter.com/50DqpYc7fC

— WWE (@WWE) November 1, 2017
While I don't want to diminish his importance behind the scenes; developing young talent, nurturing them in NXT and being part of the booking, I really enjoy his in-ring work and I find this persona he plays – being playful and receptive to live audiences – is one of his best talents. Tripe H may have been one of the last true dominant, tough heels – and that run was great – but many fans now see him as a living WWE legend that is really enjoying his final years as an active talent. From being the grimacing, no-nonsense bad guy in his prime, he's evolved into an instantly recognizable face in the company that will deliver to the best of his ability in a match, but isn't tied down to a specific character week in and week out, nor to a strict story-line so he can't break that character. If he was, would he have twerked with the New Day or joined the Shield in a fist pose? If he is indeed enjoying this mini-run back in the squared circle, then I wish him well as he'll always be a top star in many fans' eyes.
In closing, these last few weeks have demonstrated the importance of having the experienced veteran in the locker room. Their vast experience and talent meaning they can quickly help out and bring a good performance out of anyone on the roster all for the fans. Even though some talent has been released, the team must keep the diversity and range of experience within it to succeed. It looks as if WWE has done that and managed to navigate this tricky time and passed with flying colors.
—-
What do you think? Have the veterans helped out at the right time, or does it come down to not having enough younger talent to step up? Is it all about experience and being able to trust someone to step in at short notice, and is it only the veterans that can do that? Are you happy with Tripe H joining the Shield for a night or two, or should someone else have stepped in? I'd love to hear your thoughts. As always, thanks for reading.