An Ode to Paige; A UK-born Champion in WWE – by Mike Sanchez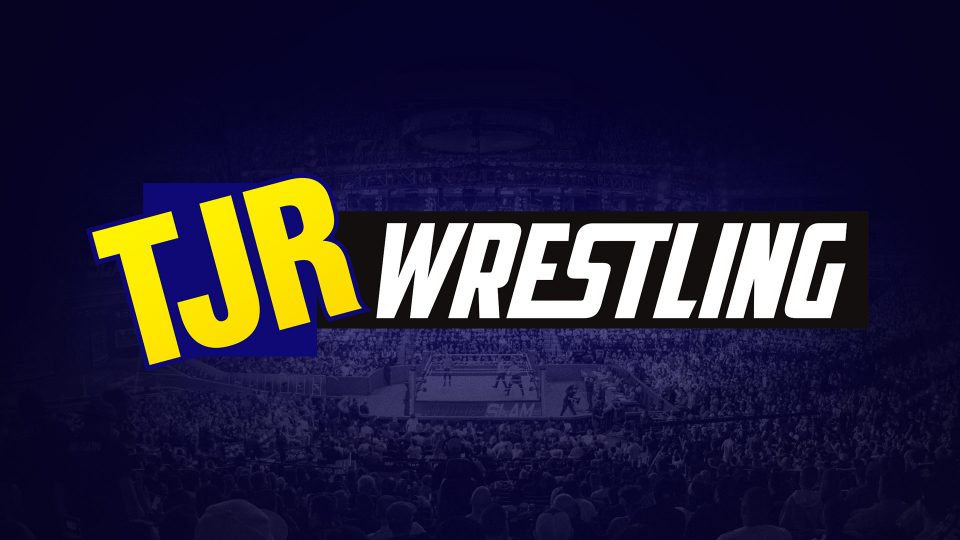 As the screech roared out across the loudspeakers, and the electric guitar riff kicked into life, the crowd rose and a loud cheer filled the Liverpool Echo Arena as a young woman with long black hair and a swagger in her step stepped out onto the stage. "Whoa, Whoa, Whoa." the sold-out crowd sang in unison as she climbed into the ring and made her way to the corner. Arms outstretched, eyes closed and soaking in the cheers, she took a breath, stared at her fans and declared to everyone in attendance and those watching around the world, "This is my house!" Paige, the UK-born, former Divas Division champion was home. I was there in person at this Monday Night Raw and Paige received one of, if not the, biggest cheers of the night. She was one of us; another Brit who'd crossed the Atlantic and succeeded in the biggest wrestling company in the world. Following in the footsteps of William Regal, Wade Barrett, Dynamite Kid and the late great British Bulldog, Davey Boy Smith. She was a star. She was one of us.
Speaking as a UK fan (though not for all UK fans), it can be frustrating that our wrestlers are sometimes seen as a 'foreign' character, and subsequently treated as such. Look at the past champions of either brand or belt, and the majority are always North American based. Yes, there's been the Irish contingent in Sheamus and Finn Balor, but we Brits rarely have a top champ we can call our own.
The aforementioned Bulldog captured Tag Team, European and Intercontinental gold, but the big prize forever eluded him. The same can be said for Regal, Dynamite, Barrett and others. That's why it meant so much to me to see one of our own crowned as Divas Champion, be top of the pyramid and the manner in which it was done was even more impactful.
It was exactly four years ago, aged 21, that Paige debuted on mainstream WWE television when she interrupted AJ Lee on a Raw after Wrestlemania 30 and beat her in an impromptu match to capture the then Divas Title – the most prestigious women's belt at the time. In such a short space of time, Paige has done so much. It's hard to believe she's still only 25 years old, yet she is someone who has become synonymous with women's wrestling in WWE in recent years.
Paige will be remembered in her wrestling years as someone who transcended the transition from Divas to Women's wrestling in WWE. Though WWE had begun to move away from having women wrestlers on the show for their looks rather than talent (with some notable exceptions, of course), they hadn't fully embraced a change in dynamic for the women on the roster and the 'Butterfly' title did little to push the envelope. It was at this time that Florida Championship Wrestling (FCW) was coming to an end and NXT was beginning to grow from its embryonic beginnings into what we see today. Paige was the inaugural NXT Women's Champion, which goes to show how much faith there was in her ability early on.
Granted there weren't NXT Takeovers on WWE television, but the green shoots of progress were there. The pool of talent had begun to spill over onto Raw and Smackdown and a new breed of women wrestlers were on the horizon. It's easy to forget that before all the Four Horsewomen arrived in WWE, Paige had already captured the Diva's title and had become a game changer. She was tough, broody and ominous. Her music was threatening, heavy and metal. Her style was rough and combative and she looked more like an athlete than a Barbie doll. This was the beginning of that new breed.
Perhaps it's that rough style and take-no-prisoners mentality that Paige brought to the ring, that resonates with UK fans. We're a sucker for the underdog and we love those who work hard to achieve success. For those who are awaiting the Paige movie 'Fighting with My Family' that is due out later this year, I'd encourage you to check out the British documentary it was based on from 2012, 'The Wrestlers; Fighting with My Family'. Though I'm sure the movie will be a more polished affair, the documentary gives a rare insight into the history of Paige and her wrestling family. It gives you a real raw sense of the spirit of Paige and her dream to be a professional wrestler. We see a young Saraya-Jade Bevis go from wrestling her mother in small independent promotions to trying out for WWE and being offered a contract with the company. The anguish and pain she experiences to make the gut-wrenching decision to leave her old life behind and follow her star across the Atlantic is what makes her story all the more compelling. Most of us in the UK saw this documentary and we relate so much with her. She's the working-class kid come good who refused to give up her dreams and became a success.
We all know how successful she became. She spearheaded the transition from the Divas Division into the Women's Revolution/Evolution. One can't think back to that change in WWE without acknowledging Paige's contributions. She didn't do it alone, but her impact and involvement were an important factor in bringing about change. Has it all been sunshine and roses for Paige? No, but we're all human and people make mistakes. It's how we bounce back that defines who we are.
Paige may never have the chance to step between the ropes and perform again for us, and to have her in-ring career cut short at such a young age is cruel, but it reminds us that not everyone gets to literally walk away from wrestling. She will find comfort and support from Edge and others who found a new life outside of WWE. For now, she will be on our screens as the new GM of Smackdown Live. When one door opened for Daniel Bryan, another opened for Paige. Perhaps one day she can follow Bryan through that same door.
I wish her every success in her new role. She will always be fondly remembered by me and her UK brothers and sisters as one of our own. One who reached for the stars and succeeded. One who lived her dream.
Paige, this will always be your house.