TJR WWE Network Review: The Undertaker – "The Last Ride" Chapter 4 (The Battle Within)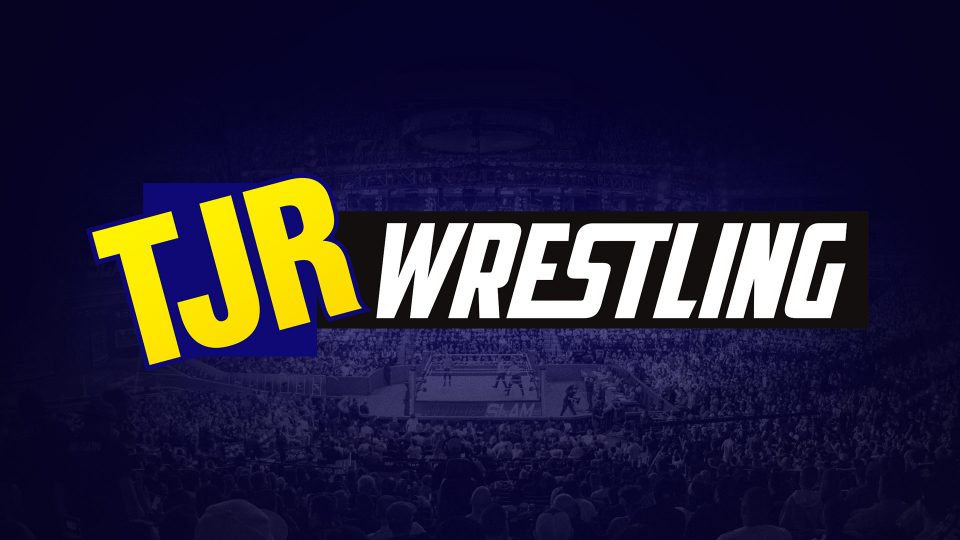 This is my review of WWE Network's "The Last Ride" documentary series about The Undertaker. It is Chapter 4 of 5 with the final chapter airing next Sunday. Read my review of Chapter 2 right here and Chapter 3 is right here. I did not review Chapter 1, but I might get that done soon.
The synopsis for Chapter 4 looks like this:
Chapter 4: The Battle Within – Seeking a storybook ending for his legendary career, the Undertaker's mental and physical struggles come to a head in Saudi Arabia, with disastrous results. And in the wake of that catastrophe, Mark Calaway makes a major decision regarding his future as the Undertaker.
===
The documentary started with some highlights of chapter three showing the failed Crown Jewel 2018 match between the Brothers of Destruction and Degeneration X. Undertaker said that in his mind he wasn't there.
Chapter 4 is called: The Battle Within.
The Undertaker was shown sitting in the chair in his house as they mentioned his name is Mark Calaway. Taker said that his days in the ring are numbered and he thought it was time for him to do some things he didn't do for the sake of the business. Taker said that he passed on a lot of opportunities to do other things because he didn't think it was good for the character. There were comments from Scott Hall and Bray Wyatt talking about Taker being in character. Mick Foley said he doesn't call him Mark for the last 20 years and he knows less about him now than he did 28 years ago. Bruce Prichard wondered who is this guy and is there something else underneath there.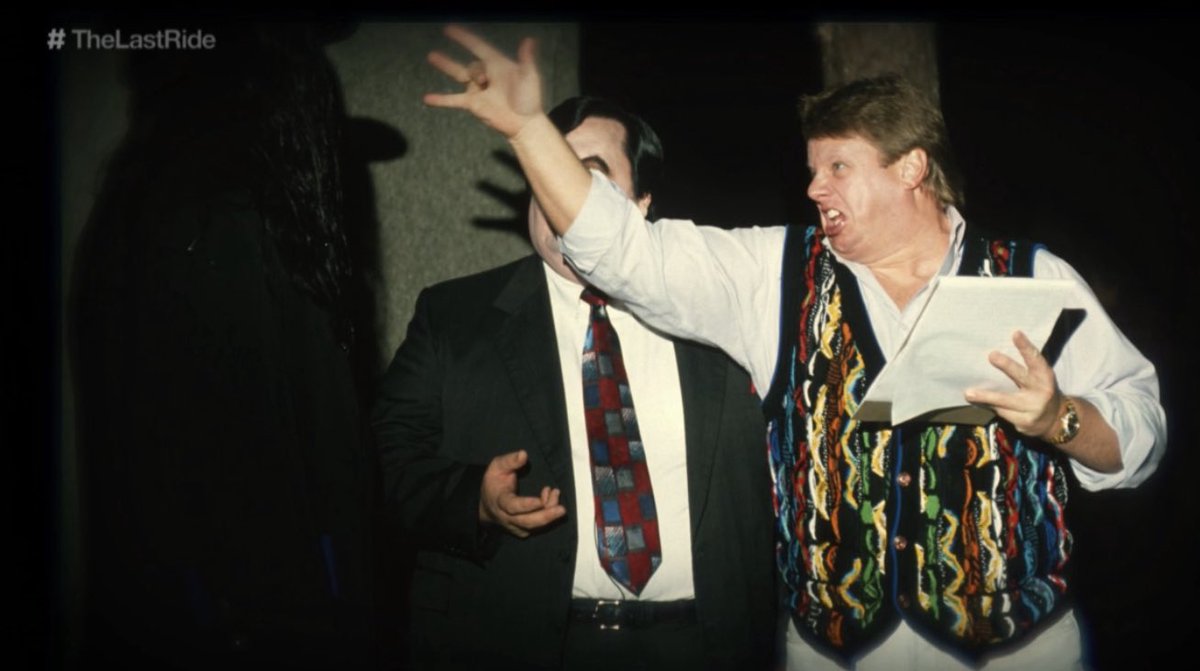 Bruce said that when they first started, he bought books about death, Undertaker's, morticians and books about dying. A clip was shown of the late Paul Bearer from 2012 saying they had a perfect chemistry and in those days, Undertaker didn't say anything. Taker talked about how he remembered building the coffin for Kamala and Bruce said that they had a lot of fun in some of those cemeteries. They showed some laughing clips. Taker talked about how it was always in the worst inclement weather sometimes. Bruce said a lot of guys would look at him like he was crazy, but Mark Calaway knew how it worked and he said Mark was dedicated. Bruce called Taker a true professional.
Analysis: It was really cool to see that behind the scenes footage including some blooper-like things. I love seeing stuff like that.
Taker said that he appreciated everything everybody did to help build that character and he said he was The Undertaker 24/7. Taker said that he committed to it early on and he dressed in black everywhere he went. Vince McMahon talked about how Taker had so much professionalism and control of his character. John Bradshaw Layfield talked about how it was a running joke to try to get Undertaker to break character. JBL spoke about how they tried to get Taker to do a spinarooni. A clip was shown of Angle telling Undertaker that he loved him and Angle kissed him in the face! Taker laughed about it, so Angle was able to break him for a moment. Taker replied saying it was a long flight back to the States, so it was a tease of payback. John Cena said Taker was dedicated to the craft and Shawn Michaels said that he's been doing that every day for 30 years. A clip aired of The Undertaker being interviewed telling a woman that he was married to the Creatures of the Night. Michelle McCool said he protected the image of The Undertaker.
Taker spoke about how it was an investment he made in the character and he didn't think people would accept the character the way they did. He said nowadays it's just normal to be a different person in different settings. They showed images of The Undertaker on Instagram. Undertaker said that he agreed to do an appearance at Starrcast in Las Vegas and it wasn't pitched to him that the other company (AEW – he didn't say it by name) had a show that was running parallel to the show. Taker said he didn't know. Vince called him to ask what he was doing. Taker said everybody knows he's not going to do a different company. Taker said that he had a bit of a falling out over it as WWE canceled Taker and Kurt Angle's appearance. Taker said he worked things out with Vince and it's all been "sunshine and rainbows" since then. That's when Undertaker made this face.
They showed Undertaker in the car going to WrestleMania 35 in New Jersey/New York in April 2019. Taker spoke about how he was a bit beat up and he didn't know if he would wrestle at a WrestleMania again. Taker said he'll have a lot of feelings wondering about if he should have been on the WrestleMania card. Taker said it had been 14 years in a row where he was part of WrestleMania in some form. Taker commented that he didn't want to be on the card just to be on the card and he wanted it to be meaningful. He was content and okay with it. They showed Taker at the hotel talking to Bruce Prichard saying he had nothing to do. Bruce suggested he come with him to a meeting, but Taker had no interest in that.
Taker and wife Michelle were shown with their daughter Kaia touring the WrestleMania Axxess section with Taker saying he had never seen it before. Taker spoke about how Kaia was 6, she was intuitive and really in tune to what they did. Taker said that she's aware of what Michelle did in her career and he got a big kick out of that. Michelle said they had fun as a family, but it felt weird. Taker was shown talking to The New Day, Ricky Steamboat, Kane, Zack Ryder, The Miz and others.
Michelle said it was strange that he wasn't on WrestleMania. Michelle said that Vince contacted Taker saying they needed Taker on Raw. Michelle said she knows he wanted to do it, so she told him to go do it. Taker told the story that he didn't bring his gear and Vince was shocked by that. Taker said that he caught a flight that Saturday night, flew home to Texas, grabbed the bag with his gear and flew back to New York.
There were backstage scenes from WrestleMania 35 with Taker standing around with Kane, Christian, Rey Mysterio (no mask as we saw the back of head) and Taker hugged Ric Flair. Taker hugged Natalya along with Bret Hart, who was going to catch up with Bret later. Taker said there was no pressure. Taker talked to Shane McMahon saying he was a spectator and Triple H was shocked that he had to fly back home to get his gear. Taker talked to Batista about how it was first WM in 14 years not in a match. Batista said it was so weird not having Taker on the card, but there was a part of him that was happy that he wasn't. Batista said he didn't want Taker to walk away in bad shape and was glad he had a break. Taker hugged his buddy Mark Henry, who talked about how they live in the same city (Austin, Texas), their wives work out together, the kids play together and he takes the kids for ice cream. Henry said that he never talks wrestling with Taker, but selfishly as a fan he wants to see Taker at WrestleMania.
Taker was shown walking up to Vince McMahon in the Gorilla position with Vince with a headset on. Taker mocked a choke on Vince and they hugged. Vince said "a pro would bring their gear" about Taker having to fly home to get his gear for Raw the next day. Taker replied: "A pro would have booked me to start with." That was funny. They both laughed about it. Vince joked about how the son of Giant Gonzalez is coming back for Taker and Taker joked that there's not enough left in him for that.
There were clips of Undertaker backstage at WrestleMania talking to Scott Hall and Kevin Nash. Hall said that the feedback of the live audience was the best. Hall: "That's what people miss the most." Undertaker was shown backstage as Brock Lesnar was warming up and Taker watched from there while adding that he felt like he should be out there.
Taker said that it was a rough night watching the show go on and thinking he should be out there, but he was not. Taker said that it let him know there was still a passion there. Taker said that he'll take it one day at a time and Raw will be like his WrestleMania, then he said "nah." Taker was shown leaving WrestleMania with Michelle and Kaia by his side.
They showed the Raw after WrestleMania 35 in Brooklyn. Taker had the suitcase with him that he brought with him from Texas. Michelle said she knew that he was ready to go. The Elias promo was shown as Elias said that the next one to interrupt him is a "Deadman" and that led to Undertaker showing up to a huge pop from the crowd. Taker beat up easily with a Chokeslam and a Tombstone. Taker said that he was happy how it all turned out. Taker said that they were building to the next show in Saudi and he was looking forward to it since the last trip to Saudi didn't go that well.
Taker talked about how Triple H called him to ask what Taker thought about working with Goldberg in Saudi. His first reaction was "wow" and said that on paper, that was huge. He said that at that point in his career, you don't have too many chances to work with somebody of that magnitude and make it a big deal.
They showed Raw on June 3, 2019 in Austin, TX with Taker telling Vince he can't be an asshole on camera and Shane joked that he became the character immediately. Taker was in a playful mood with Vince. Taker spoke about how he was excited about working with Goldberg and said hopefully they can deliver on the hype. Nope. Taker was shown in the ring running the ropes and he was in good shape. Charlotte Flair was there to give him a big hug. Taker was shown talking with The Miz, Mojo Rawley and said a lot of these guys were kids when he started. A Lot of wrestlers went up to Taker to talk to him. Taker joked like they were paying respect to him like he was The Godfather. Vince went up to Taker to have a meeting. Taker joked for the first time in 29 years, Vince listened to his suggestion. There was a video shown of Undertaker meeting up with fellow Austin, Texas guys actor Matthew McConaughey and cyclist Lance Armstrong. Cool photo for them as Taker mentioned they were all big Univerity of Texas Longhorns fans. Taker had a fun moment with Shane Helms backstage as well with Shane joking that Taker was nervous.
A clip was shown from Raw when Undertaker did a promo talking trash about Goldberg ahead of their Super Showdown match. Taker ended it with his famous "rest in peace" catchphrase. They had a staredown in the ring with Taker saying the match was built already since they were two big names.
It was time for Super Showdown on June 7, 2019 in Saudi Arabia.
Goldberg said that it was a big deal and he was excited about it. They showed match highlights with Goldberg hitting a Spear leading to a sit up from Taker. Goldberg charged int othe corner, Taker moved and Bill hit the turnbuckle nad he was bloody. Goldberg suffered a concussion. Taker said he assumed that. Taker hit a Chokeslam. There was a scary spot where Goldberg went for the Jackhammer slam, but he didn't get Taker up all the way and basically dropped Taker on his head. It was very scary. Michelle said it was a trainwreck. They also messed up a Tombstone spot. Taker hit a weak looking Chokeslam to win the match. Taker looked frustrated and he said there was a dejected look on his face because he was upset. Michelle knew when Taker came inches away from breaking his neck, so she texted the doctors asking if he was okay. Taker told Michelle his back was jacked up and she couldn't fathom how bad it really was. Taker said it was really close to being catastrophic. Michelle said that didn't feel good at all and it was hard to match.
Analysis: The match sucked. We all know it. I wish they didn't do it, but it happened and I doubt I'll ever watch it again. What they don't mention is that both guys got paid a lot of money just to do that match – likely in the seven figure range – and that's a big reason why they do it. Anyway, Goldberg suffering a concussion early on was a big reason why it was terrible. Nobody talking about the match ripped on Goldberg for it. They just kind of said that things happen and moved on rather than place blame.
Taker said it was a long flight back to the US, he was hurting and he wondered if maybe it was time. Taker spoke about how he had a family and he almost suffered a serious injury. Taker said he had to assess where he was at. They showed Taker speaking about how you think all these different things and it was tough for a while. Michelle said that he got so lucky. Taker said that he had agreed to do Extreme Rules already and he wondered if he needed to get out of that. Taker said he had all these negative thoughts coming out of Saudi.
It was onto Extreme Rules on July 14, 2019 in Philadelphia for Taker and Reigns against Shane McMahon and Drew McIntyre. They showed the clip when Undertaker helped Roman against the two heels on Raw. Taker said it's up for him to decide while adding he holds himself to a higher standard. Taker said he wanted to dig deep and try to come up with a performance that makes people forget about the Saudi Arabia matches. Taker said it was about what he was going to do tonight.
Taker and AJ Styles was shown backstage with a woman saying they were the only guys that drink the Diet Dr. Pepper. Taker was shown greeting people at ringside like Bobby Lashley, Braun Strowman, Producer Jeff Jarrett, Producer Fit Finlay and he got a big hug from Taker. Taker said that as a husband and father you may not know everything, but in a wrestling ring he knew what to do.
Triple H said that this business is so great at its greatest level and perfect for anybody if you love it. The Usos were shown talking to Undertaker. Shawn Michaels said you had to look in the mirror to wonder if you were ready to change. Michaels joked it's like an addiction. Taker said that it has been so hard to walk away. Edge spoke about how at a certain point is it pride, is it ego and a work ethic of wanting to be there for Vince and the company. Taker said that he can't deny that Father Time is catching up. Steve Austin spoke about how they would kid eachother about who was going to tap out first and he said it was him by a long shot. Austin retired at WrestleMania 19 in 2003 and Undertaker was shown that night saying that the business will continue after they are gone. Austin said that Taker knew that the end is near, but it's hard. Taker said that he hasn't talked about it with Stone Cold, but he's talked about it with Shawn. Taker told Shawn he should have left with him at WrestleMania 26 in 2010. Shawn said be thankful of it, appreciative of it and try to walk away at the right time. Ric Flair said that he had a hard time saying goodbye. Batista spoke about how Undertaker could be his own worst enemy because he loved the business and he thinks maybe Taker worries about the business when Taker leaves. Taker said he'll always miss it, but he realizes he can't do it at the level he used to do it at and now he feels like he's mentally prepared to move on to the next chapter of his life.
They showed footage from Extreme Rules 2019 with Undertaker and Roman Reigns teaming up against Shane McMahon and Drew McIntyre. Taker was shown stretching and jumping rope. Taker said he puts a lot of pressure on himself while adding he knows how to do it, so he has to enjoy it. Taker admitted before the match that this very well could be the last time.
The match highlights were shown with Shane and McIntyre in control. Michelle said she could tell that Taker felt good. Taker got the hot tag with the crowd going crazy as Taker unleashed on Shane with his signature moves. Elias showed up with a guitar shot to Taker's back and McIntyre with a Claymore Kick. Shane jumped off the top rope with an elbow to the chest of Taker to put Taker through the table. Taker came back with a Chokeslam on Shane, Reigns hit a Spear on McIntyre and Taker hit a Tombstone on Shane to get the win for his team. Taker tapped Roman in the chest as a sign of respect.
Analysis: This was a very good tag team match. I rated it ***1/4 out of five in my review, which means I enjoyed it quite a bit. Taker looked a lot better than in his previous matches over the last year. The crowd reaction in Philly was strong as well. I remember the match well.
After the match, Taker took a few moments to soak in the reaction. Michelle said it was fun to watch as a fan, as a wife and it was great. Taker said he felt good, he was moving well and there was a lot of energy. When Taker got backstage, Vince gave him a big hug.
Taker to Vince: "I'm done. I'm not there anymore."
Vince to Taker: "Alright. We can talk about it."
Taker: "It's not there."
Vince: "Didn't seem that way tonight. The timing was there. Everything was right there."
Taker: "I know. My body's not though."
Vince: "What's most important is this." (Pointed at heart.)
Taker: "Well it's my body and my long term."
Taker told Vince he was going to go out and think about it. Taker told Vince he needed to evaluate things. Vince told him he will follow his lead.
Analysis: You could tell in that moment that Undertaker was ready to call it a career, but we all know there was at least one more match. Vince clearly didn't push him to have another match and made it clear to Taker that he would go along with whatever Taker decided.
Taker was shown backstage after the show talking to Pat Patterson, who told him it was really nice. Taker said that we'll see what happens, but there was a real sense of calm and he felt like he had a flow out there.
Mick Foley talked about how they are all chasing that pop. Foley said we all try to find something in life that makes us feel the way they feel in that ring. Scott Hall said you don't get it if you haven't been in that industry. Shawn Michaels said that they've never experienced a regular life as wrestlers. Shawn added that there are more reasons to say yes then there are to say no. Triple H said that it wasn't just a loyalty to Vince, it's the loyalty to being in WWE. Hunter said it's not money, fame or other stuff, it's the moments and the connection to the fans. Hunter said that loyalty is to "the dragon" that you're chasing.
Backstage after the match, Taker said that it kinda went too good because he was all juiced up with adrenaline about how well it felt. Taker said he might have a couple more matches left. Taker was shown walking away with AJ Styles and told the camera guys to cut off for a second. That's the tease for what would be the next match at WrestleMania this year.
There was a teaser for the fifth and final episode of The Last Ride. Taker said if he doesn't perform in the ring again then he's okay. He admitted when they started this documentary he wasn't okay with that. AJ Styles said he would give it a shot – the idea of pitching a match to Undertaker. Michelle said there was nobody better and Hunter said that when you're as good as Styles, that's an intriguing dragon to chase. That's on the final episode next Sunday, June 21.
This episode had a runtime of 48:48 on WWE Network.
The battle within @undertaker was very real after #WWESSD 2019.#TheLastRide Chapter 4️⃣ is available NOW to stream anytime! pic.twitter.com/jKlPZEHH5j

— WWE Network (@WWENetwork) June 14, 2020
Final Thoughts
It was another great episode in this documentary series. There was definitely a moment where Undertaker felt content with retiring after he had a good match at Extreme Rules 2019, but we all know he had another match at this year's WrestleMania although it was not in a wrestling ring. The final episode will look at that Boneyard Match that Taker had with AJ Styles, which was the big tease to end this episode. It was interesting to see Undertaker backstage at WrestleMania 35 in 2019 without a match and to get his thoughts on not being a part of the show. Of course, it was also funny to hear him talk about how he didn't bring his gear, so he had to fly back to Texas and then back to New York to be on Raw the next night.
I really enjoyed the behind the scenes footage of early Undertaker clips along with some outtakes in there too. We also got even more of Vince McMahon on this episode, which is great because it shows how close the two men have become in the last 30 years. You could really tell how friendly they are together and joking about things like Vince wanting to put Taker against Giant Gonzalez Jr. It's just a joke, people! You can also tell how much Vince means to Taker and vice versa, which has been a cool thing to see throughout the documentary. For the people that think Vince is an evil, cruel man then maybe you think he's just faking it, but I think there's a genuine amount of respect between Vince and Taker that has come across very well in the four chapters so far.
The interviews with some of Taker's friends and closest on-screen rivals like Shawn Michaels, Triple H, Mick Foley, Steve Austin, Batista, Ric Flair and Edge have really shined a lot on how tough it is to know when it's time to retire. Some of them had to stop because of injures. Others have kept on going even after saying they were retired. You just never know when it's going to end because as all of them point out, there's nothing like being in front of that crowd and feeling that energy.
I'm really looking forward to the Chapter 5 finale next week. We may find out there if the Boneyard Match was the end of The Undertaker in a match or if he's got at least one more match in him. My guess is there's one more match in front of a big crowd somewhere in the next year, but that's just my guess for now. We might find out more in Chapter 5.
Thanks for reading this review. My contact info is below.
Email: mrjohncanton@gmail.com
Twitter: @johnreport