TJR: WWE Royal Rumble 2008 Match Review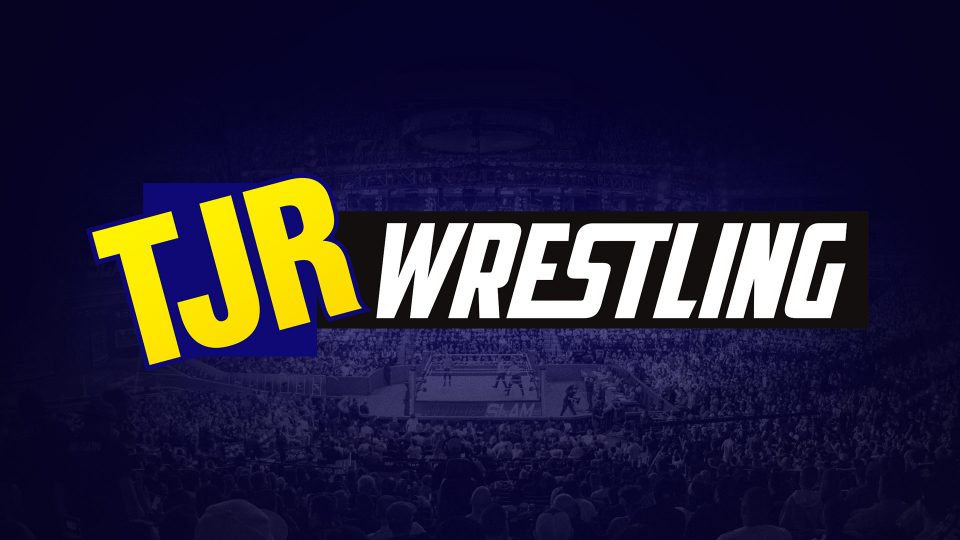 The 21st Rumble came to us from Madison Square Garden in New York City. On a personal note, this was the first WWE PPV I watched live since the summer of 2007 because I was pretty shaken from the double murder-suicide involving Chris Benoit. I barely kept up with WWE programming in the second half of 2007. It's the only "break" I've ever had from wrestling. I barely watched Raw or Smackdown and I only read about the results. I watched the good matches and feuds while leaving out other parts. I ended up seeing all of the PPVs from that period after the fact.
Heading into this show, I was intrigued by Chris Jericho's return since he was one of my favorites (he wrestled JBL on this card) and of course the Rumble match itself. It's always been a big draw to me. After this show, I was full time into WWE again. Let's see what happened.
WWE Royal Rumble

January 27, 2008

New York, New York
The announcers for the match are Michael Cole and Jonathon Coachman (of Smackdown), Jim Ross and Jerry Lawler (of Raw) and Joey Styles and Tazz (of ECW). Yes, they decided to have six announcers in this one match. They also spent the big bucks in getting famed ring announcer Michael Buffer to explain the rules and belt out his famous "Let's get ready to Rumble" line. The intervals are 90 seconds, or so they say. By the way it's our first Rumble in HD. It's so much nicer to watch.
The #1 entrant is The Undertaker, who coincidentally won the previous year's Rumble from the #30 spot. Huge "Un-der-taker" chant from the NYC crowd already. The "random" #2 spot goes to Shawn Michaels, who was the last guy eliminated the year before when Undertaker won. JR calls it irony. Do marks really think this is random? I'd love to know. Undertaker gets the advantage early and nearly eliminates HBK with a big boot, but Shawn's able to hang on to avoid the elimination. Undertaker knocks him down with a big boot as the next entrant comes out. There's Santino Marella at #3, who was very leery going in there. At this point he was in the angle with Maria posing for Playboy and he was jealous. Michaels superkicks him and Undertaker throws him out. HBK tries to throw Undertaker out, but he hangs on. I'm in favor of starting with these two because the star power is immediately huge. Michaels armdrags him down to counter the Old School clothesline. Michaels hits the forearm, Undertaker comes back with a clothesline and The Great Khali is next at #4. Undertaker goes right at him, but Khali counters with the big chop to the head. The crowd starts a "You Can't Wrestle" chant at Khali. That's tremendous. The announcers don't mention it of course. They have a choke off. Undertaker overpowers him and throws him out rather easily. Coach considers it an upset considering how big Khali is. What an idiot. Undertaker's a top guy and it's never an upset if he beats anybody at anything. I know the comment was to put over Khali, but it hurts Undertaker more than it helps Khali. They tried to cover their ass after with JR saying Khali got eliminated because his torso is as high as the ropes. Hardcore Holly is #5 as three of the most tenured guys in WWE are in the ring right now. Michaels keeps trying to throw Undertaker out, but he can't do it and I love the counter wrestling. The chemistry of these two was great. Obviously we'd come to know how great in the coming years.
We have John Morrison at #6, who wants nothing to do with Undertaker. He was a heel and one half of the tag champs with The Miz. Michaels hits a top rope elbow on Morrison. Coach makes the "both feet on the ground to be eliminated" comment. Morrison puts Michaels down with a kick. The announcers aren't talking over eachother that much. There's Tommy Dreamer at #7 as Styles tries to tell us Dreamer would challenge for the ECW belt instead of the WWE or World Title if he won the match. I guess he's an idiot. The ECW brand was not very strong and everybody knew it. The crowd starts a "Dreamer" chant as the announcers acknowledge that, but curiously they didn't hear the much louder "You Can't Wrestle" chant towards Khali. That's selective hearing like me with one of my ex-girlfriends. Hi Sara. Big babyface pop for Batista at #8. He hits spinebusters on everybody except Undertaker as they face off. Batista throws Dreamer out rather easily. Batista with a spear on Morrison. Undertaker goes after Batista with kicks. The #9 entrant is Hornswoggle, who was called Mr. McMahon's illegitimate son at this point. Hornswoggle immediately goes under the ring, which is where he "lives" as we know. Batista spears Undertaker. Most of 2007 had a Batista-Undertaker feud that was really good. The #10 spot belongs to Chuck Palumbo, who had a biker gimmick and never really got far despite a lot of efforts to push him. Morrison hangs on from a near elimination from Undertaker.
The #11 man is Jamie Noble, who was a babyface feuding with Chuck Palumbo around this time. He was selling a rib injury. These days Noble is working backstage for WWE. Palumbo quickly boots him out of the ring to eliminate Noble rather easily. A huge pop for CM Punk at #12, who is a babyface on ECW at this point in his career. He hits running knees on everybody, but Undertaker drills him with a clothesline. Palumbo hangs on to avoid elimination, but Punk knees him out to eliminate Chuck from the match. It's not yet Dashing Cody Rhodes at #13, who was tag team champion with Hardcore Holly here. He goes after Undertaker and puts him down with a dropkick as JR mentions we're at the 18 minute mark. Undertaker clotheslines Rhodes down. Here's Umaga at #14, who is a heel that was the first guy to qualify from the Rumble from Raw says JR. He immediately destroys a lot of people, eliminating Holly with the Samoan Spike. He hits the running hip splash on Batista in the corner. Michaels nearly gets eliminated again. It's the pretty boy (not really) Snitsky at #15, who was a heel on Raw. He takes care of some people with the usual array of punches and kicks. Cody nearly eliminates Snitsky. JR mentions Morrison is like a young Shawn Michaels with the athleticism he is showing.
We're at the halfway point of the match as The Miz comes out at #16. He was part of the tag champs (the other belts) with Morrison. They both go after CM Punk, who was an ECW rival at this point. Undertaker can't get rid of Umaga. It's Shelton Benjamin as The Gold Standard at #17. He jumps to the top rope as soon as he gets in the ring, ramming the heads of Morrison & Miz into the turnbuckle at the same time. He hits his finisher on Punk, then he goes against the ropes and Michaels destroys him with the Sweet Chin Music to eliminate him. He was in the ring for 18 seconds. Superfly Jimmy Snuka gets a huge pop in the #18 spot. He slowly gets out there as the crowd starts chanting for him. He chops everybody. Undertaker headbutts him, but it doesn't hurt because one of the rules in wrestling is…say it with me kids…Samoans have stronger heads than anybody else. Another Hall of Famer at #19 is Roddy Piper to a massive pop. It's great that they put Snuka and Piper in the Rumble in NYC because of all the history each of them had there. Piper even goes shirtless even though he's old. He points out Snuka, who shakes his head no. They have a showdown as everybody else in the ring stops. Piper with the eye poke. Then we get our next man at #20, who is Kane from Smackdown at this point. He quickly dumps out Piper and Snuka to boos from the crowd. He delivers punches to many of them and a chokeslam on Miz. The announcers mention he's been in every Rumble since 1999. He was in a few before that as Isaac Yankem and fake Diesel as well. We're not allowed to remember those. Undertaker wants to get Michaels up for the chokeslam, but he gets attacked by Umaga.
The #21 spot belongs to Carlito who immediately spits his apple into Rhodes' face. Michaels has a busted nose, by the way. Punk drops Morrison with a high kick and Carlito hits a Back Stabber on Punk while Rhodes hits a bulldog on Carlito. Another legends pop for #22 Mick Foley, who also had some legendary matches in this building (Royal Rumble 2000 versus HHH is a favorite of mine). Umaga hits a Samoan Drop on Undertaker as the ring is very full. I counted 14 with Hornswoggle also although he's under the ring. It's Mr. Kennedy at #23, who was a heel feuding with Michaels around this time. He hits a running boot on Rhodes, and then he hits the Mic Check on a couple of guys. Undertaker chokeslams Kennedy. Undertaker hits a running splash on a bunch of people in the corner. The ring is very full now. It's Big Daddy V (Viscera) at #24. Meanwhile, Undertaker eliminates Snitsky and Michaels superkicks Undertaker while he's not paying attention and there goes Undertaker out of match! That was sweet. With Michaels staring at Undertaker, Kennedy throws Michaels out of the ring. Michaels lasted 32:39 while Undertaker lasted 32:33. That was a cool way to get rid of two top guys. Cole says how angry Undertaker is because he wanted a World Title opportunity. Of course he ended up getting one and winning the World Title in the main event of WrestleMania anyway. Undertaker took his frustration out on Snitsky, who he put through the announce table. The cameras never really showed it. Kennedy and Rhodes nearly eliminate eachother. The #25 man is Mark Henry, pre KOOL-AID~! mode. And guess what? Lawler says, "Here comes your new favorite!" Threat to win, folks. Always! Kennedy nearly dumps out Miz, who hangs on and Hornswoggle pops up to pull Miz out of the ring. The future WWE Champion got eliminated by the midget, who JR calls Hornswoggle McMahon. Now they show a replay of Undertaker dropping the leg on Snitsky on the Smackdown announce table.
The final five men begin with #26 Chavo Guerrero, who was the heel ECW Champion. Punk goes right after him. Kane boots Morrison out of the ring to eliminate him. Morrison lasted nearly 30 minutes. Hornswoggle pops up again and he gets pulled into the ring by Henry. Finlay comes in with the shillelagh and starts destroying people with it. He pulls Hornswoggle out of the ring to save him. His role at this point was the protector. They'd later say he was his father. This Rumble is sorely lacking in action at this point. JR mentions that Finlay was supposed to be #27, but he's been disqualified for using the shillelagh as a weapon and going into the match earlier than he's supposed to. I don't think anybody ever got DQ'd in a Rumble before. We have Elijah Burke at #28, who was always somebody I liked and I'm not sure why WWE let him go to become The Pope in TNA. Batista gets knocked out to the floor under the bottom rope. Chavo eliminates Punk. A huge pop for #29, who is Triple H. He's in babyface mode as King calls him the new favorite. He eliminates Cody Rhodes. He hits the facebuster on Big Daddy V and throws him out as the announcers are shocked the big guy gets out even though he's lost so many times before. Triple H and Foley start throwing fists as the crowd cheers, remembering the great match in 2000 in MSG. He whips Foley into the ropes and he ends up hitting the Cactus Clothesline on Elijah Burke, which takes Foley and Burke out of the match. Now the ring has been emptied a bit. Triple H works on Umaga, throwing him into the ring post twice and hitting the Pedigree. A ridiculously huge pop for #30…John Cena. He was out since October 1 with a torn pectoral muscle that most of thought would keep him out for about 6 months. Instead he was back in for this match after just three months. JR goes nuts. Everybody goes nuts. I did not think he'd be back for this match. I was legitimately surprised by this.
John Cena goes right after Mark Henry, hitting him with a shoulderblock. He throws out Carlito, Chavo and Henry in succession. He has a big face to face showdown with Triple H. There are six guys in the match at this point. Triple H puts Cena down with a spinebuster, but Umaga attacks Triple H from behind. Batista comes out of nowhere to drill Umaga with a spear and then he hits a clothesline on Kennedy to eliminate him. Batista hits a clothesline to eliminate Umaga.
Final four is Batista, Kane, Triple H and Cena. That foursome doesn't last long because Batista & Triple H eliminate Kane together.
The three babyfaces have a big staredown with the crowd going nuts. Each guy does their signature poses to the delight of the crowd. Batista hits a back elbow on Cena and clotheslines HHH, but they come back. Then Batista clotheslines both guys. Cena boots Batista, but Batista comes back again with spinebusters for each guy. The fans boo Batista a little bit. Cena backdrops out of a Batista Bomb and Triple H hits the clothesline on Batista to eliminate him. Here's the big showdown similar to Undertaker & Michaels the year before. Then JR says both of them can't headline WrestleMania, only one of them can. Um, not exactly. They were part of a triple threat match for the WWE Title at WrestleMania. They each point to the WrestleMania sign as Cena reminds him that he made HHH tap out a couple of years ago. Triple H didn't win that Rumble, yet he headlined Mania. That's why it bugs me when they say winning the Rumble is the only way.
They start throwing punches as the crowd reacts to every punch. Cena comes back with his suplex. He even gets booed by the crowd as he hits the Five Knuckle Shuffle onto Triple H's face. He goes for the FU (now known as the AA), HHH counters and they end up hitting a double clothesline. Cena gets a boot up. He goes for the FU, but HHH fights out of it by the ropes and drops Cena with a DDT. Hunter comes close to dumping him, but Cena fights out, he gets him on his shoulders and dumps HHH over the top with the FU to win the match. Cena points to his surgically repaired right arm in celebration.
Winner: John Cena
The match ended at 51:26.
FIVE RANDOM THOUGHTS
– It was a pretty good finishing sequence although they went to the well too many times with the countering finisher spot they always seem to do in big matches. With Undertaker/Michaels the year before they varied it up a bit. It was better than this, but this wasn't terrible or anything like that.
– You could tell WWE was leaning towards Undertaker/Michaels having a match because of the finish to the 2007 Rumble and the start of this Rumble. It led to WrestleMania matches in 2009 and 2010 that are both unforgettable. It's amazing that they had such great chemistry a decade after they last feuded. You could tell the New York crowd really loved it too.
– Officially Hornswoggle lasted 26:57, fourth longest in the match and never actually got eliminated. What a stupid angle with the bastard son storyline. It was supposed to be Kennedy, who would then get the big push. Failed drug tests happen, though.
– You could tell they liked Morrison more than Miz at this point. JR was especially pushing him on commentary calling him a young Shawn Michaels while Miz seemed like just another guy. That changed over the last few years huh?
– When you look back at this match the winner meant nothing. Cena challenged Orton for the WWE Title at No Way Out, then they had a three way at WrestleMania with HHH involved. It was not the true main event. Meanwhile Undertaker, who lost his chance at the title shot according to the announcers, got his title shot in the main event against Edge where he won the World Title. In hindsight, winning the Rumble didn't seem as prestigious as it used to be.
FACTS & OPINIONS
Person that lasted the longest: Batista at 37:42.
Most Eliminations: Triple H with 6.
Best Performers (3): Shawn Michaels – Fantastic like usual.
Undertaker – Same as above.
Batista – He lasted the longest and he had his moments where he was great.
Best Elimination: Michaels superkicking Undertaker out was huge because it came out of nowhere. Then Kennedy dumping Michaels immediately after was awesome.
Match Rating: ***1/4 It was pretty average. Far too many people in the ring in the middle portion of the match. It's the most amount of people in the ring at the same time that I can remember of any Rumble in the 2000s. It was a step back from the awesome 2007 Rumble.
Ranking the Rumble matches in terms of star ratings:
1992: ****1/2
2007: ****1/4
2001: ****
2005: ****
2002: ***3/4
2000: ***3/4
2004: ***1/2
1990: ***1/2
2006: ***1/4
2003: ***1/4
2008: ***1/4
1997: ***1/4
1994: ***
1995: **3/4
1998: **1/2
1988: **1/2
1996: **1/4
1993: **1/4
1991: **1/4
1999: **
1989: **
After a long run of babyface victories, the 2009 Rumble had a heel win the Rumble match for the first time in ten years.