TJR: WWE Royal Rumble 1997 Match Review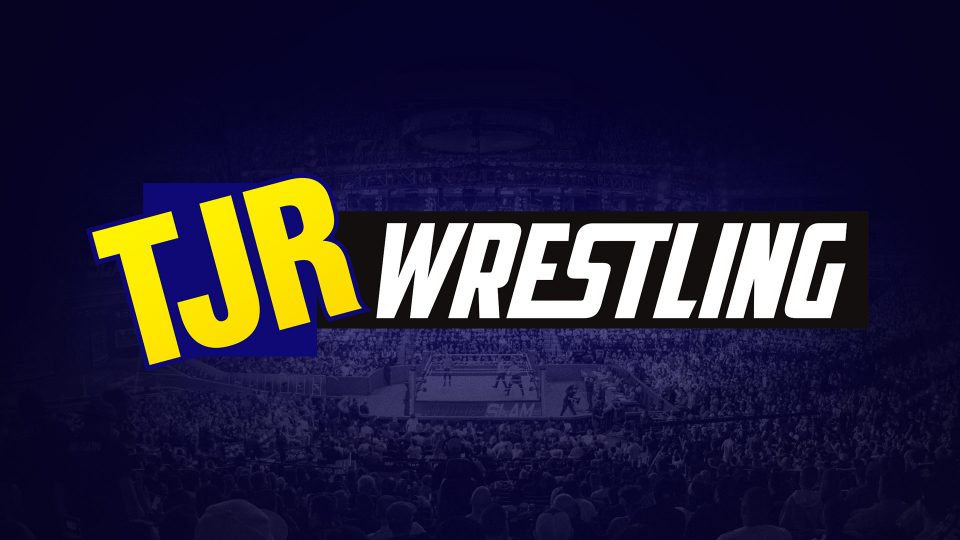 This is the 10th Royal Rumble match. We are onto 1997 and the World Wrestling Federation is about to turn the corner to being a highly successful company once again.
A lot of the credit for that has to go to Steve Austin, who was now Stone Cold and was gaining a lot of steam as the guy that everybody in the business was talking about. He was coming off a classic match against Bret Hart at Survivor Series 1996 (I loved it so much that I'd rank it as one of the best feuds in the history of the company) that would make the two of them the focus of this match. The rest of the roster was getting better too after some awful talent filled the previous four Rumble matches. The company wasn't at their best yet, but they were about to get there.
WWF Royal Rumble
January 19, 1997

San Antonio, Texas
The announcers are Vince McMahon, Jim Ross and Jerry Lawler. This would be the last Rumble where Vince is announcing. This was in the Alamodome in San Antonio, so they had over 60,000 fans. The intervals for entrants is 90 seconds. I like 90 seconds more than the typical 120 seconds and a lot better than the one year they did 60 seconds. There's a better flow to the match when it's 90 seconds between entrants.
It's Crush of the Nation of Domination at #1. This is the third different gimmick of Crush that has been in a Rumble. He's a heel here. It's Ahmed Johnson at #2, who was an upper midcard babyface that was feuding with the Nation in this time period. Crush tried to eliminate him, but he couldn't do it. There was a problem with their clock, but the #3 man is the fake Razor Ramon and Ahmed quickly eliminates him. What a stupid gimmick idea that was. Johnson nearly eliminates Crush. Then he sees Faarooq, jumps over the top rope and eliminates himself. Randy Savage did that in a previous Rumble and they said you can't eliminate yourself, but that changed. "He is an idiot," says Lawler. That's an accurate observation right there. It's Phinneas I. Godwinn aka PIG at #4. We would come to know him as Mideon in the future. This was not an exciting 90 seconds. Then the glass breaks at #5 for Stone Cold Steve Austin. Suddenly the match becomes a lot better. Thank you Stone Cold. He gets a heel reaction although it's not deafening. The turn would come in a few months. Phinneas takes him down with a clothesline. Austin goes to double team Phinneas, but he hits Crush and Phinneas throws Crush out. Austin hits a Stunner (without the kick at this point in his career) on Phinneas and throws him out.
With Austin all by himself in the ring, the #6 entry is Bart Gunn of the Smoking Gunns tag team. He hits a sloppy leg drop on the back of the head. He charges in, Austin ducks, Bart holds on and Austin clotheslines him out. Austin does pushups in the ring and then sits on the top rope waiting for the next guy. In a classic move he looks at his wrist as if he's looking at his watch. I'm such a huge Stone Cold mark. It's Jake Roberts at #7, who is in his 6th Rumble. He throws the snake in and then he applies a wrist lock for about a minute before hitting the short clothesline. With Davey Boy Smith coming in at #8, Austin throws out Jake Roberts. Bulldog hits a running powerslam. There's Pierroth at #9 from Mexican promotion AAA, according to JR. Austin hits a double axe on him, but they get Austin down. The #10 entrant is The Sultan, who was also Fatu and Rikishi. He's wearing a mask now and he's got the curved toe boots like his manager The Iron Shiek. It was not a gimmick that would last a long time. Austin nearly gets eliminated by Bulldog, but he hangs on.
Our fifth man in the ring is #11 Mil Mascaras. The San Antonio crowd is familiar with him because he was a Mexican wrestling legend. Lawler immediately talks about somebody unmasking him. He goes after the Sultan while the other three guys don't do much on the other side of the ring. It's Hunter Hearst Helmsley at #12. He retained the IC title earlier in the show. Bulldog eliminates The Sultan. Austin throws out Hunter, but he's able to hang on. These two might have a future. It's Owen Hart at #13, who was one of my favorites at this time. He was the tag champ with Bulldog at this point. They're heels, of course. Bulldog tries to eliminate Austin, so Owen comes up from behind and shoves Bulldog out. Owen claims he was going for Austin. "Owen hasn't told the truth since The King was a Prince," says JR. Haha, that's a good line. It's Goldust at #14, who was a babyface feuding with Triple H here. Mascaras tries to get Owen out. He's able to hang on. All six guys start fighting eachother before they pair off again. There's Cibernetico at #15. They had a thin roster, so they brought in these Mexican stars since the San Antonio crowd was familiar with them. Helmsley hangs on from a near elimination.
It's "Wildman" Marc Mero at #16. While this is going on, Mascaras eliminates Cibernetico, and then Pierroth and then he leaps over the top to take out Pierroth, which eliminates himself. He so crazy! Goldust eliminates Triple H with a clothesline. We're about a year away from Sable's breasts being among the most talented superstars in the company. It's Latin Lover at #17. That's another import from AAA. He drills Owen with a superkick. Goldust tries to throw Owen out, but Owen skins the cat back in. He eliminates Goldust with a club to the back. There's Faarooq at #18 as a heel. The Latin Lover charges at him and Faarooq dumps him out with a backdrop. Ahmed Johnson comes into the ring with a 2×4. It's Hacksaw Ahmed Johnson and he knocks Faarooq out of the match. I never liked that when an eliminated guy can eliminate a guy that's in the match. Austin gets rid of Owen & Mero. We're down to just Austin in the ring now. The clock counts down and here's #19…Savio Vega. They had a feud in 1996. Vince calls their strap match a classic, which is a major stretch. Vega gets him down with a spin kick. Austin catches him with a Stun Gun (a big move of his in his WCW days) and clotheslines Vega out of the ring. The crowd reacts to Austin being alone again. He waves for the next guy to come. He has about 30 seconds before the next guy enters. It's #20 Jesse James, who is not yet the Road Dogg. He would be in a year. He gets a clothesline on Austin as well as a strut. Austin kicks him in the ribs, throws him over the top, JJ holds on and Austin knocks him out with a back elbow. He's all alone again. What a great performance by Austin.
The entrant at #21 is his biggest rival in the company…Bret Hart. Vince starts yelling "YES! YES! YES!" Austin has a classic expression on his face, showing some fear. That's an awesome moment right there. Then he gets ready and they start slugging away. Bret hits an atomic drop and clothesline. He beats on Austin in the corner. Austin's selling fatigue while Hart is all over him. He puts him in the Sharpshooter. The music plays for #22 and it's Jerry Lawler, who is at the announce table. He takes off his jacket, jumps into the ring, Bret punches him once, Lawler doesn't go over, but he hits him again and Lawler is out. The announcers say they think he broke a record. Nope. This was four seconds or so. Warlord still had the record at two seconds. There's "Diesel" at #23, who is actually Glenn Jacobs aka Kane and Isaac Yankem. He looks like Diesel and dresses the same as him. It's Terry Funk at #24, who was in the WWF fairly regularly at this point. Vince was so excited about Diesel almost throwing out Bret. The announcers tried to put over how Bret was complaining about being in the match. It was the start of his heel turn. Funk hits Bret with a very sloppy piledriver. At #25 take it away Vince: "Here comes Rocky Maivia, the rookie! This man can win this thing!" You think they believed in his potential? It's Austin and Rocky brawling. This was The Rock's very early babyface run that the fans would eventually hate and turn him heel. Bret tries to throw Funk out, but he hangs on. Rock tries to get Austin out. Can't do it. Those are four of the best wrestlers ever right there. And there's Kane too. That's five legit Hall of Famers, really. King doesn't remember that he was in there. That's pretty funny actually.
The #26 man is Mankind, who is another Hall of Famer. That's a lot of talent in the ring there when you think about it. Mankind tries to get rid of Funk, but he can't do it. Big suplex by Austin on Hart. It's Flash Funk aka Too Cold Scorpio at #27. He was a newcomer to the WWF at this time. Hart hits an awesome piledriver on Austin. Flash takes out two guys with a crossbody block. We've got three guys left and at #28 it's time, it's time, it's Vader Time. He's a heel in the upper midcard. Mankind holds on from elimination from Terry Funk. Vader destroys Flash and then squashes Austin just for fun. It's the hog farmer Henry O. Godwinn at #29. Vince is excited. He's probably doing the "don't go messing with a country boy" dance right now. We all know who the last man is. It's a big name at #30…The Undertaker. The lights go out and he enters the fray rather slowly. He's a babyface here. I honestly think that 1997 was the best year of Undertaker's career. He was healthy the whole year, he had a lot of good matches and didn't really have the ridiculous feuds that hurt him over the years.
The Undertaker goes after Vader, Mankind and Austin, hitting Stone Cold with a chokeslam. He hits Vader with a chokeslam. Things slow down for a bit and then there's an awesome elimination by Vader. Flash Funk jumps into him with a crossbody, Vader catches him and he chucks him over his head, over to the top and he goes crashing to the floor. That was fantastic. They mention Austin being in the ring for over 40 minutes while The King picks everybody to win. Rocky nearly eliminates Bret, but he hangs on. I marked out a little seeing Austin, Rocky and Bret interact right there. Those are Austin's two best opponents. Imagine that as a triple threat dream match? Undertaker puts the double choke on HOG and throws him out of there, which leaves us with seven guys. Undertaker nearly dumps Austin, but he holds on. Mankind puts the Mandible Claw on Rocky and shoves him over the top to the floor. Funk and Mankind enjoy brawling with eachother. Mankind does the Cactus clothesline on Funk, but they both hold on. Mankind pulls him over the top, suplex style. Undertaker dumps Mankind, who starts brawling with Funk on the floor. We're down to five. It's going to be Diesel! He's going to yank out your teeth and then drive over them with his truck! Oh wait a second. Bret throws out Austin to a big pop! The refs don't see it, though, because they're all on the other side of the ring breaking up the Funk/Mankind fight.
Austin sneaks back in the ring and he dumps Vader and Undertaker. Bret eliminates Diesel. Austin goes over to Bret and dumps him out of the ring for the win. The ref raises Austin's hand as the winner of the match.
Winner: Steve Austin
Post match, Bret Hart's furious about it. He tells the refs about how he eliminated Austin. He goes over to Vince and starts yelling at him. This was around the time when they would make mention of Vince being the owner of the company. It was part of the WWF becoming an edgier product. "Talk about unsportsmanlike conduct," says Vince. JR says he's got a heck of a grudge, but he points out that the referees never saw the elimination.
The match ended at 50:29.
FIVE RANDOM THOUGHTS
– I liked the finish. It was different and it made me want to see what was going to happen next. It also put over how great Austin's character was. The Rumble's about making stars. This helped propel Austin to the level that we'd all see him at for his main event run. They ended up doing the Final Four PPV with Austin and the three guys he illegally eliminated: Bret, Undertaker and Vader. It was supposed to be a number one contender's match, but with HBK "losing his smile" it was for the vacated WWF Title. Bret won the match and then lost the next night to Sid, who reportedly shit in his trunks (if you want to believe that story) while he lost the WWF Title to Undertaker at WM13. Confused? It's okay. We got the Hart/Austin WM13 match that I consider to be the best ever, so thanks to HBK for losing that smile.
– Austin was fantastic. The spots where he was alone in the ring were great. I remember popping huge when Bret's music hit and Austin had this "oh shit" look on his face. It's one of those images you never forget. Austin's work in the ring was great, but his facial expressions were very key to his success too. It helped his personality really get over.
– If you look at some of the people in this match you can make the case for it being a match with the most sure thing Hall of Famers ever. A lot of them were yet to be elite by this point, they were about to get there in the coming years. It's cool to be able to look back on a match like this and see future main eventers before they got to that level. There are a lot of legitimately huge names in the match. The booking isn't necessarily the reason the WWF got huge again. The talent on the roster was very good from this point forward and into the early 2000s.
– I loved Jerry Lawler as a heel announcer. He really shined here with some of his jokes especially his comments about what he'd do if he got in there, which he said AFTER he got eliminated. The watered down version we've had to listen to the last few years is painful compared to what he was here. Also, I really didn't miss Vince when he stopped doing commentary.
– The crowd was poor. They didn't react to very much for such a big crowd. There must have been a lot of free tickets being given away. The reason they did it in San Antonio's dome was because it was Shawn Michaels' hometown and they wanted it to be big when he won the belt back. He didn't have a great match with Sid, though.
FACTS & OPINIONS
Person that lasted the longest: Steve Austin at 45:07.
Most Eliminations: Steve Austin with 10.
Best Performers (3): Steve Austin – This was the second best Rumble performance by a single person in the history of the Rumble to this point. Flair's was better, but this was very close.
Bret Hart – I loved his chemistry with Austin. It doesn't get much better than that.
Owen Hart – He was only in for about 9 minutes. Nobody else stood out. I enjoyed his heel shtick so much, though.
Best Elimination: There were some really good ones. My favorite was Vader throwing out Flash Flunk. That looked very painful.
Match Rating: ***1/4 It definitely had its slow points, but Austin really did an amazing job of carrying it. I've always liked this Rumble.
Ranking the Rumble matches in terms of star ratings:
1992: ****1/2
1990: ***1/2
1997: ***1/4
1994: ***
1995: **3/4
1988: **1/2
1996: **1/4
1993: **1/4
1991: **1/4
1989: **
Next up is the 1998 Royal Rumble when things were really starting to get better in WWE and they were headed in the right direction.