The John Report: WWE Smackdown Review 05/12/16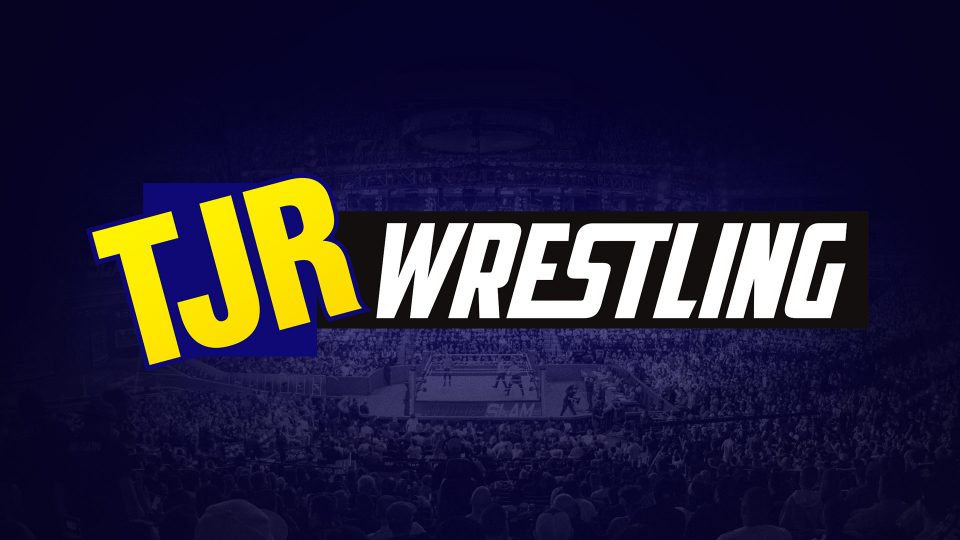 Taped in Des Moines, Iowa this is Smackdown for episode #873.
The Smackdown intro video aired. No recap videos of anything from Raw. It was announced that it would be The Usos vs. Gallows/Anderson with Roman Reigns and AJ Styles banned from ringside.
Dean Ambrose made his entrance in his street clothes as they showed the highlights from Raw where Ambrose destroyed Jericho's bright light jacket. Here's my review of Raw in case you missed it.
Ambrose said even though Jericho's jacket was worth $15,000 he was even with Jericho because it was Jericho that destroyed Ambrose's plant. Ambrose said that Jericho tried to take him out by attacking him with the plant and that Ambrose had to get revenge because being in this ring is all that he has. Ambrose wondered if he should destroy a scarf or shave off that stupid Bon Jovi haircut. Ambrose spoke about Jericho's huge ego. He said that when he's done with Jericho, he's going to question if this wrestling thing is even for him.
Chris Jericho's pyro went off. The lights went off in the arena. When they came back on, Jericho was standing over top of a fallen Ambrose in the ring. We never saw what he did, but Ambrose was face first in the ring. Jericho had a bag in his hands.
Jericho had a straitjacket in his back. He put Ambrose's arms in the straight jacket and then tied him up in the jacket. Jericho kept calling him a lunatic while telling Ambrose he belonged in an asylum. Jericho stomped away on him while Ambrose was defenseless. Jericho kept yelling: "Get crazy!" Ambrose tried to fight back with kicks, but Jericho came back with a Codebreaker to knock him down. After about two minutes of this, referees finally went into the ring to stop Jericho. When Ambrose got back to his feet, Jericho hit another Codebreaker to knock him down.
Jericho stood on the announce table to celebrate his attack while the crowd booed him. Jericho said he was going to give us what we all need: "Right now, I give you the gift of Jericho. Drink it in, man." He posed on the announce table as the crowd booed and Ambrose looked on helpless.
Analysis: That was a really good segment. I liked Ambrose's statement to start things off and Jericho brought the intensity with his attack. The straitjacket usage would suggest they're going to do a Straitjacket Match at Extreme Rules. That's one of those stipulations that has been done in wrestling history although it's not really a common thing in WWE. There are multiple ways they could go with it because they could do it where you win the match when you put the guy in the jacket or maybe they say you can only get a pinfall win after using the straitjacket. There are lots of ways it can go.
Later on Smackdown it's Cesaro and Sami Zayn vs. Kevin Owens and The Miz.
Rusev was shown looking angry on his way to the ring with the lovely Lana.
(Commercial)
A replay aired of Jericho attacking Ambrose.
Sin Cara was in the ring while Kalisto was on commentary. The ravishing Russian Lana did the introduction for Rusev.
Rusev (w/Lana) vs. Sin Cara
This is a rematch from Raw with Sin Cara winning that match even though it was a stupid booking decision. Rusev stomped away early on. Rusev nailed a standing side kick followed by some trash talk towards Kalisto. Lawler was making short jokes while asking Kalisto what it was like to be the last one to know when it rains. Kalisto said that Rusev hides behind Lana. Sin Cara got in some kicks and elbows. When Rusev missed a corner charge, Sin Cara nailed a kick to the head and a senton attack off the top rope. Lana tossed King's water onto Kalisto. That distracted Sin Cara in the ring, so Rusev slammed him down. Outside the ring, Rusev kicked Kalisto in the back without Kalisto seeing it. Back in the ring, Rusev with a superkick to Sin Cara and then the Accolade submission leads to the finish after about four minutes.
Winner by submission: Rusev
Post match, Rusev stood over the fallen Kalisto, who was soaked in water. Rusev held the US Title and posed with Lana to end it.
Analysis: *1/4 That was a dominant win for Rusev as it should have been. This is what the match should have been on Raw because the focus should be on building up Rusev as a credible challenger. He shouldn't lose a single match on the way to Extreme Rules. I think that Extreme Rules match will end with Rusev leaving as the US Champion.
Emma was interviewed by Renee Young as they set up the clip from Raw when Dana Brooke made her main roster debut to help Emma attack Becky Lynch. Renee asked who is Dana Brooke and then Dana showed up. Brooke said she's beautiful, she's defiant and she's a bodybuilding champion. Brooke noted that when NXT started it was Emma that was the leadier of that division while Lynch dresses like a reject out of Wonderland and the WWE Universe goes gaga over her. Emma said that Brooke has a match with Lynch. Brooke ended with her "playtime is over" line.
Analysis: They shouldn't have had Renee ask who Dana is. They should have had her phrase it in a different way by suggesting they talk about Brooke's past for those not familiar with it. It makes Renee look dumb considering she's been on NXT, hosts Kickoff show panels and stuff like that. Good promo from Brooke. In terms of her promos, she's certainly main roster worthy.
(Commercial)
PLUG TIME: Check out my exclusive article on The Comeback where I ranked WWE's women performers. It's a ranking of their talent. Not looks. I'm classy. Who's the best? Somebody that isn't on TV that much. Please read!
Dana Brooke (w/Emma) vs. Becky Lynch
Lynch was aggressive early with forearm shots and then a flying forearm that knocked Brooke down. Brooke avoided an attack and slammed her down by the hair. Brooke applied a submission with a knee to the back. Kick by Brooke. Lynch came back with two clotheslines, a leg lariat, corner forearm smash and a boot to the ribs. Brooke tripped her up so that Lynch was against the ropes. The ref told Brooke to get back, which led to Emma poking Lynch in the eye. Brooke did a jackknife pin that was good for the win after about three minutes.
Winner by pinfall: Dana Brooke
Analysis: *1/4 That was a solid match. They didn't get enough time to do much and Brooke is still improving as an in-ring performer, but they were able to do the basics to put on an entertaining match. It would have been better if Brooke hit a move leading to the pin instead of just a pin, but at least it wasn't the rollup of death. This feels like a repeat of a Lynch storyline earlier in the year when Sasha Banks helped her against Tamina & Naomi. We could see Banks join her again.
They aired clips from the tag match on Raw with The Family and The Club ending in a disqualification.
Gallows and Anderson were backstage with AJ Styles. They weren't happy that AJ was banned from ringside. AJ said that if Roman Reigns shows up he'll take care of him. Styles told them to take care of Club business followed by the "too sweet" hand gestures. They left.
(Commercial)
The New Day entered with their Tag Team Titles, the Booty O's cereal and of course the trombone. A clip aired of The Vaudevillains attacking New Day leading to D-Von pinning Kingston in a tag match. It's New Day vs. Vaudevillians for the Tag Team Titles at Extreme Rules.
Xavier Woods spoke first about how they were putting in work against the Dudleys and Kofi Kingston mentioned the Vaudevillains put their noses in their business. Big E tried to say something, but it was inappropriate. When Woods mentioned that they "Kanye Wested us" it led to Big E wanting to talk about booty, but the others caught him off. Woods said they're going to smack the Vaudevillains back to the future with Big E saying because New Day…and they were interrupted.
Aiden English and Simon Gotch were on the ramp doing a promo. English spoke about how they have an education and intellect that they use to outsmart their opponents. English sang "WWE World Tag Team Champions" to mock the way Woods says it. Gotch said that soon the sun will set on this new day and the night belongs to the Vaudevillains. English said may the best man (pointing to himself) win. English vs. Kingston after the break.
Analysis: Good promos from both sides. I think English is one of the more underrated talkers in the company at least from the perspective that he doesn't get to talk that much. Seeing him doing promos is encouraging. It shows management has confidence in him to deliver on the microphone, which he can do.
(Commercial)
Kofi Kingston (w/Big E & Xavier Woods) vs. Aiden English (w/Simon Gotch)
Kingston nailed a dropkick early on followed by a unicorn stampede and some "New Day rocks" trombone work from Woods. When English tried to get some momentum, Kingston hit a dropkick off the middle ropes. They went to the floor where English tossed Kingston into the ring post. Great bump by Kingston. English worked him over with some basic strikes. Kingston avoided a corner attack to nail a kick, then a top rope punch, dropkick and a springboard cross body block by Kingston gets two. Leaping clothesline by Kingston followed by the Boom Drop. Gotch distracted Kingston, but Kingston came back with a splash off the middle ropes to the back of English. The referee kicked out the three guys outside the ring when they tried to get involved. Kingston with a sunset flip into a pin, English sat on top and grabbed the middle rope for some cheating assistance, which was enough for the win after four minutes.
Winner by pinfall: Aiden English
Analysis: *1/2 It was a crafty win for the heel English. Smart booking decision because English and Gotch need wins more than New Day guys do, so I'm certainly fine with that. That's also not a finish you see all the time, which is refreshing considering how many times WWE overdoes the rollup finish.
The Usos were in the locker room with their cousin Roman Reigns. They talked about their match with Reigns saying that if Styles shows up then he will be out there.
(Commercial)
The Usos vs. Luke Gallows & Karl Anderson
The Usos were aggressive early on, but Anderson nailed a leaping side kick to knock Jimmy down. Gallows nailed a corner splash followed by a couple of big body slams. I remember a few months ago when WWE was showing replays of body slams for some reason. Clothesline by Gallows on Jimmy. With Anderson in the ring, Ranallo talked about how Anderson was trained by Les Thatcher in 2000 and how he was a founder of one of the greatest factions although he didn't say the Bullet Club by name. That's because WWE doesn't own the rights to the name.He also mentioned Anderson being a tag champion with Gallows and Giant Bernard, who was Albert when he was in Japan. Jey got the tag and hit a powerslam on Anderson. However, his momentum was stopped when Gallows nailed a boot to Jey's face outside the ring.
(Commercial)
Back from break, Gallows/Anderson were making quick tags as they worked over Jey. Gallows did a headlock and then Anderson did one as they built up to the hot tag. Gallows missed a corner attack, so Jey nailed a superkick and the crowd was into it when Jimmy made the hot tag. Jimmy with a Samoan Drop on Anderson, who was the legal man. Anderson avoided a corner attack, so Jimmy nailed a superkick. Jimmy with a Superfly Splash. He went for the cover, but Gallows yanked Jimmy out of the ring. Gallows tossed Jimmy over the announce table and into the chairs. The ref called for the bell after 12 minutes.
Winners by disqualification: The Usos
Analysis: **3/4 That was a good match that was pretty intense right up until the finish. I get why they didn't book a clean finish because it's probably going to lead to something bigger for this rivalry. They have booked a lot of disqualification finishes in matches with these guys. That would suggest they're probably going to find room on the Extreme Rules card for this tag match. Perhaps a Tornado Rules Street Fight would be good.
Post match, Jey nailed a dive over the top to take out Gallows. Anderson sent Jey into the ring steps and Anderson nailed a running kick that Ranallo called the Rocket Kick. Jimmy took out Anderson with a clothesline on the floor. Gallows with a chair to the back of Jimmy. Anderson hit Jey in the back with the chair. Anderson said "this is what The Club is all about" while he sat on the chair and Gallows stood behind him. The Usos were out.
Analysis: Really good post match segment. The crowd was into everything and it was all about the newcomer heels sending a message to The Usos. It's segments like these that will make Anderson/Gallows look like huge stars in the eyes of the fans. There's no guarantee that there will be a match between them at Extreme Rules, but I think they should do it.
In separate backstage areas, the team of R-Truth and Tyler Breeze were shown getting ready while Goldust and Fandango were doing their stanky leg dance workout.
(Commercial)
There was a segment with Darren Young talking to Bob Backlund on a split screen. When Backlund asked him the time, Young looked at his phone, so Backlund yelled at him for using his phone to make a call when he was asking him a question. Young tried to explain that he uses his phone to see the time and organize things. Backlund yelled at him about it while Young pointed out that people don't wear watches much anymore. Backlund told him to do 200 squats right now. Backlund said "we are going to make Darren Young great again."
Analysis: It's silly, but it's better than nothing. I think Young has a lot of potential as a talent and using crazy Backlund to help him could work. Or this could be a disaster. It's all about the booking. I assume they'll book Young to win some matches early on, but I'm not sure how long it will last.
Gorgeous Truth (Tyler Breeze & R-Truth) vs. Goldango (Goldust & Fandango)
Breeze started with Fandango and then Goldust was tagged in against Truth. Fans were chanting "Golden Truth" as they stood face to face. Breeze and Fandango both yelled at them to hit the other guy. Truth tagged in Breeze. When Truth was about to leave the ring, Breeze shoved him out of the ring. Then Fandango hit Goldust with a clothesline. Breeze covered for the win after two minutes.
Winners by pinfall: Gorgeous Truth
Post match, Breeze and Fandango stomped away on Goldust some more. Truth went into the ring, so they stomped away on him too. Goldust ended up trying to cover up Truth to prevent a further attack.
Analysis: 1/2* It was an angle more than a match. I think it was well done because it's likely going to lead to Fandango/Breeze becoming a team while Goldust/Truth will probably become a team after five months of build. I like the potential of both teams, so after all this time it looks like there could be a payoff.
The main event tag is next.
(Commercial)
A vignette aired for Primo and Epico in Puerto Rico. They will be called The Shining Stars with a match on Monday's Raw.
There was a clip from Monday's Raw when Paige beat Charlotte due to all of the hijinks outside the ring.
The WWE Women's Champion Charlotte with Ric Flair was interviewed by Renee backstage. Charlotte called what happened on Monday was a travesty. Flair said that he taught Charlotte everything he knows, so whether he's there or not he'll always be there in spirit. Flair said she will go on to have another Flair victory. Charlotte didn't look as confident as usual.
Analysis: That was fine as a quick interview. Flair showing confidence in his daughter is what she should do and I like her looking worried a bit. I think she'll retain against Natalya at Extreme Rules.
The entrances took place for the main event with Cesaro and Sami Zayn out first. Lawler complained about Zayn's hat as they showed a clip of Zayn beating Miz on Raw to earn the IC Title shot at Extreme Rules. They went to break there.
(Commercial)
As they returned from break, Saxton talked about John Cena's return to Raw on May 30.
Kevin Owens made his entrance. The Intercontinental Champion The Miz and his lovely wife Maryse made their entrance. As Miz walked down the ramp, Owens said that he's giving Miz a chance to be a good partner, but it won't matter at Extreme Rules because he (Owens) will win back his IC Title. Owens told Saxton to talk good about him.
Sami Zayn & Cesaro vs. Kevin Owens & The Miz (w/Maryse)
There are three French Canadians out there right now. You're welcome, America. Cesaro with a gutwrench suplex on Miz early on followed by a backbreaker for two. Cesaro with a dragon screw leg whip. Owens tagged in so Zayn tagged in. When Owens wanted to tag out, Miz dropped to the floor while telling Owens to get in there. Zayn with a clothesline on Owens. Miz tagged in to work on Zayn. After being sent into the ropes, Miz went to the floor. Maryse saved Miz from a Zayn attack. With Owens and Zayn arguing on the floor, Cesaro took out Owens with a dive and Zayn nailed a somersault dive to take out Miz. The show went to break.
(Commercial)
Back from break, Zayn sent Miz over the top with a low bridge against the ropes. Maryse yelled at Zayn outside the ring, so Owens nailed Zayn with a forearm shot. In the ring, Miz with a kick to the face followed by Owens with a running senton. Miz had Zayn isolated in the ring while Owens was on the apron yelling at Saxton to praise him. Miz nailed his backbreaker/neckbreaker combo on Zayn. Zayn nailed a huge clothesline to start his comeback. He also hit a Blue Thunder Bomb leading to the tag to Cesaro while Owens tagged in for his team. Cesaro connected with uppercuts on Owens followed by a running dropkick. Cesaro with a boot to Miz knocked him to the floor. Cesaro with an uppercut to Miz on the floor and then he hit one on Owens against the ropes. Cesaro hit a cross body block off the top for two on Owens. The Miz went into the ring to prevent the swing. Zayn went for a Helluva Kick on Miz, but he moved and Zayn hit Cesaro. Miz yanked Zayn to the floor. Owens capitalized with a Frog Splash on Cesaro for the pinfall win after 12 minutes.
Winners by pinfall: Kevin Owens & The Miz
Analysis: ***1/4 That was a really good tag match that was given the perfect amount of time, all four guys got a chance to show what they can do and I liked the finish a lot. Seeing guys win with different moves like Owens with the Frog Splash is a positive because it lets fans know that it doesn't always have to be a finishing move that wins a match. It's also better than seeing a rollup. I liked the ending with Zayn accidentally hitting Cesaro, which should be followed up on Raw or Smackdown because they're against eachother at Extreme Rules in the 4-way, so it builds dissention between them. Can we get a Zayn vs. Cesaro match next week? I'd like that a lot.
Post match, Miz and Zayn were going at it in the ring. Owens capitalized on that with a Popup Powerbomb on Zayn. Miz snuck up behind Owens with a Skull Crushing Finale. Cesaro was still down from getting pinned. Miz held up the IC Title over his three fallen rivals. Replays aired of the finish.
Smackdown ended with The Miz at the top of the ramp holding his IC Title with his wife Maryse by his side. They kissed on the stage and he smiled to end the show.
Analysis: They have had a different person celebrating to end their segments in the last couple of weeks. It was Zayn once, then Cesaro, then Miz and likely going to be Owens on Monday. I think Cesaro's going to win the IC Title at Extreme Rules although if they keep it on Miz that's fine too. Zayn is possible as well. Owens doesn't seem likely since he's held it twice and they should have him move on from feuding for this title.
Three Stars of the Show
1. Chris Jericho
2. Dean Ambrose
3. The Miz
The Scoreboard
6 out of 10
Last week: 5
2016 Average: 5.72
Last 5 Weeks: 5, 4.5, 6, 6, 5.5
2016 High: 7.5 (March 3)
2016 Low: 4 (January 21)
Final Thoughts
It gets a 6 out of 10 from me.
The two man tag matches were the highlights of the show. I thought the main event was really well done by four guys that know what they are doing out there.
The heels seemed to have a good night with some cheap wins for the likes of English and Brooke while Gallows/Anderson definitely won their fight with The Usos even though it wasn't a clean victory. We also saw Breeze and Fandango going heel on their partners. Then there was the end of the show with The Miz standing tall over his three Extreme Rules opponents. Plus, with Jericho dominating Ambrose in the opening segment it set the tone for the night.
With Reigns and Styles not in a featured role, it was a night that focused on midcard feuds. That's okay because it's important to build up other stories. All in a all, a pretty good night of WWE action.
That's all for this week. Go Raptors.
John Canton – mrjohncanton@gmail.com
Twitter @johnreport