The John Report: WWE Smackdown Review 03/17/16 (Owens vs. Styles)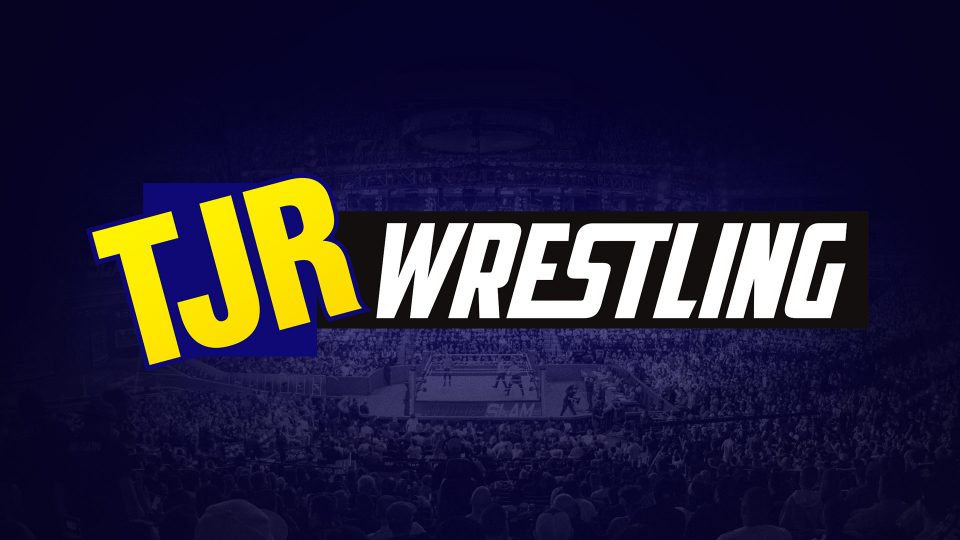 Taped in Cincinnati, Ohio this is Smackdown for episode #865.
Smackdown begins with a recap of Roman Reigns returning to Raw to get revenge against Triple H. You can read my Raw Deal review here.
Reigns made his entrance by walking down the ramp. He did it that way on Raw too, so it appears as though they ditched his entrance where it walks into the arena via the crowd. That's a good idea. They should have changed his entrance a long time ago. Give him some pyro and a new song as well.
There were some "Roman" chants although not a lot. Reigns said you just saw the footage and how he knocked Triple H into next week. He knows that Hunter isn't going to be there, but he knows he's watching. Reigns said he's the guy in his arena, he's going to eat the food in catering and he's going to beat his ass again because he can. There's that fake crowd noise again. Reigns said on April 3 at WrestleMania we're going to witness him destroy Triple H. He's going to hold the WWE Title over Triple H because he can and if Triple H is as smart as he says he is, he's going to believe that. Reigns stared at the WrestleMania sign to end it.
Analysis: A short promo that went nearly three minutes or so. You could tell that the crowd sweetener was used heavily here because the crowd was barely doing anything yet you could hear the cheers during his promo. It's the WWE way of keeping Reigns as a face even though
A recap of Chris Jericho's heel turn against AJ Styles was shown as well as the story advancement in the last couple of weeks.
Styles was interviewed by the lovely Renee Young backstage. He said the fans can chant whatever they want. He said it felt good to drop Jericho on Raw, but then Kevin Owens showed up. Owens said that Styles sounds like Zayn. He told him that AJ and Sami should get a WWE Network show where they hold eachother and cry. Owens told Styles that friendships don't matter. Styles said Owens was like Jericho in that they are both jackasses. Owens wondered why he didn't point out that he and Jericho were also Canadians. Styles said he'll get to shut Owens' mouth later in their match. Owens told AJ and Renee that they have the same haircut. That was funny.
Analysis: I'm ready for Styles vs. Owens later that's for sure. Good promos by both guys. Funny line by KO to end it too.
Dolph Ziggler made his entrance.
(Commercial)
Dolph Ziggler vs. The Miz
It's the battle of Ohio in the state of Ohio although both guys are from the Cleveland area instead of Cincinnati where this show is taking place from. Ziggler was in control early on until Miz did a catapult to try sending Ziggler over the ropes, but Ziggler hung on, got a rollup and did a hiptoss. Elbow fest by Ziggler with Lawler mentioning taking then of those one time, which was the night he had a heart attack a couple years ago. Miz reversed a corner whip with a whip of his own that sent Ziggler sternum first into the turnbuckle aka the Bret Hart Bump. Dropkick to the floor leads to the break.
(Commercial)
Back from break, Miz was in control with a body scissors to keep Ziggler grounded. Ziggler back elbow begins his comeback, then some leaping clotheslines, a Stinger splash and a neckbreaker. Ziggler wanted a leaping DDT, Miz shoved him off and nailed a boot to the face for a two count. Ziggler did a rollup and then The Miz came back with a Figure Four Leglock. Ziggler broke it by getting to the ropes. After Ziggler got to the ropes, the ref made Miz step back and that allowed Ziggler to nail a Superkick for the win after 11 minutes. Lawler blamed the referee for the distraction.
Winner by pinfall: Dolph Ziggler
Analysis: **1/2 It was a good TV match. Pretty much standard fare from them. Ziggler's comeback always does a great job of firing up the crowd. He gets some momentum back after losing to Triple H on Raw. Miz loses more than he wins at this point in his career. They've wrestled so many times in the last decade that I could call some of the spots that they were going to do. They have also traded wins so many times too, so it doesn't matter that much who gets the win. Both guys are likely to be part of the rumored multi-man match for the Intercontinental Title at WrestleMania.
Later in the show it's Kofi Kingston vs. King Barrett and we'll hear from three divas.
(Commercial)
The WrestleMania promo featuring The Rock aired noting it was 17 days away at the time of this show airing.
The announce team of Mauro Ranallo, Jerry Lawler and Byron Saxton talked about the US Title situation with Ryback challenging Kalisto for the US Title on Raw.
A clip was shown from a WWE.com interview with Kalisto accepting Ryback's challenge for the US Title, so that match is official at WrestleMania. I expect Ryback to get the win there.
A video aired of Brock Lesnar's staredown with Dean Ambrose as well as Mick Foley giving Ambrose a barbed wire bat on Raw.
Ambrose was shown outside with the Cincinnati skyline behind him. He talked about how it's his hometown and how down there in Cincinnati you fight for your life every day. Every time he got jumped he learned a valuable lesson. He said that Cincinnati taught him a lot about fighting and he's going to pass that on to Lesnar. Ambrose ended it by saying nothing hurts like an education.
Analysis: Good idea to have Ambrose talking about his hometown and what he learned growing up there. It makes him a more relatable guy when he's shown in a setting like that.
Bubba Ray Dudley and D-Von Dudley made their entrance.
(Commercial)
It was mentioned that Jacqueline is the lone diva inductee in the WWE Hall of Fame. This is such a bizarre Hall of Fame class. That's not to say that it's bad. I just didn't think some of them would even be in yet there they are.
Bubba Ray Dudley (w/D-Von Dudley) vs. Goldust
They're two of the oldest guys on the roster with Ranallo noting that there are over 50 combined championships between these two. D-Von brought out a table from under the ring to distract Goldust, so Bubba got a cheap shot in and told D-Von don't give them any tables. Bubba elbowed Goldust in the head as he trash talked Goldust calling him a freak. Goldust came back with a sunset flip and Bubba missed a splash. Back elbow by Bubba and then he went for some elbows, but Goldust came back with an uppercut as well as ten punches in the corner. Bulldog by Goldust gets two. Bubba left the ring, Goldust punched D-Von and when Goldust went back into the ring, Bubba kicked him and that was enough for the win after about three minutes. That's it? Yep.
Winner by pinfall: Bubba Ray Dudley
Analysis: * It was a decent match between two veterans. The Dudleys are set to face The Usos at WrestleMania, so it makes sense for him to get the victory. That was a weird finish.
Post match, D-Von attacked Goldust and then R-Truth ran out for the save. That didn't work because Bubba gave him a boot to the face. Goldust left the ring. The Usos ran out to attack as well. They went for superkicks, but the Dudleys bailed to the floor and left.
Analysis: The attempted save from R-Truth didn't work, but that's the way of building them as a team. The Dudleys bailing from a confrontation with The Usos fits their character because they're cheap heels. Good post match segment.
Divas face to face to face up next.
(Commercial)
Face To Face To Face Promo Time: Charlotte (with Ric Flair), Sasha Banks & Becky Lynch
The Divas Champion Charlotte made her entrance with her father Ric Flair. She said that in a little over two weeks she's against two women that she's almost known her entire adult life. She talked about how they've laughed and fought along the way. She said she wouldn't be there without them. Then she asked them to accept her invitation to come to the ring. Lynch came out first in a cool looking "100% Bad Lass" shirt.
Charlotte wondered where her BFF is. Lynch said she doesn't do the best friends thing anymore because the last time it didn't work out. Charlotte said she knew she can count on her, so Lynch said you can count on her to take the title from her at WrestleMania. Sasha Banks made her entrance.
Banks went into the ring with the other ladies. Banks said she's not on Charlotte's schedule and she shows up when she wants. Charlotte said that they trained every single day together in NXT. She remembered the day she called her dad and said she met the most talented, amazing women. Ric said that they sounded like the Horsemen. Charlotte said maybe they're the Horsewomen. She felt like when she said that, she thought that Ric was going to disown them, but he didn't.
Charlotte said she was there to apologize to both women, to the fans in the building and the fans at home. She apologized to her dad for ever thinking that these two were worthy of being called Horsewomen. She laughed at them. Lynch and Banks said they knew the real Charlotte would show up.
Lynch talked about how come WrestleMania, Charlotte will know her as Becky Lynch – the woman that will rip off her arm and win the Divas Title.
Banks pointed out that she was the one that beat Charlotte for the NXT Women's Championship. She added that ever since she's been on Raw and Smackdown she's yet to be pinned.
Banks told Lynch she had a shot and failed while Lynch pointed out that it was because of Ric. Then Lynch told Banks it takes more than some "dollar store jewelry" to be a boss. Banks shoved Lynch while Charlotte was laughing. Lynch nailed an overhead suplex on Charlotte and Banks hit a backstabber to Charlotte, which led to Charlotte bailing to the floor. That ended the segment.
Analysis: It was a solid segment. Charlotte did a really good job of sounding sincere early on only to become a conniving heel by the end of it. Banks and Lynch argued with eachother because they both feel they are the next Divas Champions, which is how they should act in their positions. Then the attack on Charlotte was a fitting end because it happened after Charlotte looked like she was enjoying herself too much. All in all, a well done segment that portrayed all three women the right way.
Later on Smackdown, AJ Styles takes on Kevin Owens and Kingston vs. Barrett up next.
(Commercial)
The New Day made their entrance. They received a nice ovation from the crowd as they entered the arena with bags in their hands as well as Booty O's cereal. A replay was shown of The New Day getting attacked by League of Nations.
Xavier Woods said they've done a lot of recouping since then with some Booty O's cereal. Big E did a mock promo like a classic wrestler with a "let me tell you something" kind of rant. He's a talented guy. Kofi Kingston said they accepted their challenge for WrestleMania. Kingston said the bags were the League of Nations because they're hot garbage. They did some imitations of the League of Nations guys and kicked the bags out of the ring. I think Big E's Rusev impression is the best: "Matchka! Matchka! Matchka!" They ended it with "New Day Rocks" like usual.
Analysis: That went well. They don't have to change their act too much as faces. It's basically the same thing as before except instead of ripping on the crowd they're just going to rip on the heels.
It's official for WrestleMania: The New Day vs. The League of Nations for the Tag Team Titles. I believe it's a 3 on 4 match, but that wasn't specifically mentioned.
Kofi Kingston (w/Big E & Xavier Woods) vs. King Barrett (w/Sheamus, Rusev & Alberto Del Rio)
Kingston did the one-man unicorn stampede on Barrett early on, but Barrett slipped out of the ring to avoid an attack. Commercial about one minute into it.
(Commercial)
Back from break, a distraction by the LON guys outside the ring led to Barrett nailed a boot to the face on Kingston. Barrett nailed a boot to the ribs as he remained in control. Kingston came back with a boot to the face and a springboard cross body block followed by an athletic DDT for two. Del Rio and Woods argued on the apron, so Rusev nailed a cheap kick on Kingston. Big E got beat up outside the ring. Kingston nailed a spinning kick on Barrett. More distractions on the apron, but this time the New Day guys were in control with Kingston kicking Sheamus. Barrett went for an attack, Kingston moved and Kingston did a ROLLUP OF DEATH~! with tights on Barrett after about six minutes.
Winner by pinfall: Kofi Kingston
Post match, New Day went up the ramp to avoid an attack as they celebrated the win.
Analysis: *1/2 It was okay for short match. It felt really rushed since they only got about six minutes and there was three minute break in there, so there wasn't that much in-ring action. There's the dreaded ROLLUP OF DEATH~! striking again. It seems like they go to that finish at least once every show. I get why they did it because they're booking New Day as faces that also cheat kind of like Eddie & Chavo Guerrero in 2002/03 on Smackdown. It worked for them and it can work for these guys. I thought Barrett might get the win since LON lost last Saturday and Monday, but it's another win for New Day.
In an "earlier today" segment, Dean Ambrose was shown in Madonna's Bar & Grill in Cincinnati. He drank a beer in a can. Then he spoke about fighting about pride, fighting about who you are and where you're from. Ambrose said that at WrestleMania, he's bringing the entire town of Cincinnati with him. Ambrose claimed that Lesnar didn't know what a street fight is because he hasn't been in one with Ambrose and he'll find out at WrestleMania. He toasted with others in the bar to end it.
Analysis: It was nice to see Ambrose in a different setting talking about how far he's come to get to a big match at WrestleMania.
(Commercial)
The Raw Rebound video package aired showing the McMahons segment with The Undertaker on Raw.
The Social Outcasts foursome sat on the ring apron with Bo Dallas talking about how they're going to win the Andre the Giant battle royal together. Heath Slater said he's the leader, so he'll win. Curtis Axel said he'll win and Adam Rose is sick of Axel's axe chop thing.
Here comes Dean Ambrose for the attack with a kendo stick. He nailed Dallas and Slater with kendo stick shots outside the ring. Then he went in the ring, hit Rose with the kendo stick and then more kendo stick shots for Axel to send them all out of the ring.
Ambrose did a promo saying they're in the "Nati" as a way to pop the hometown crowd. He mentioned the rumor that Lesnar is going to be on Smackdown next week. He said that on Raw, Lesnar walked away from a fight with him. Ambrose told him next week, he'll be in the ring ready to rock and roll. He wants to see if Lesnar has the baseballs to get in the ring with him.
Analysis: There's a good way to hype Lesnar for next week's Smackdown. I believe he's on Raw too. Ambrose got the best reaction on the night.
Styles and Owens were shown walking separately backstage.
(Commercial)
The Intercontinental Champion Kevin Owens entered first. A pretty big ovation for AJ Styles although there's some fake noise in there too like we usually get on Smackdown.
AJ Styles vs. Kevin Owens
This is not for KO's IC Title. Styles with a dropkick. Lawler loves calling the announcers by their initials: MR and BS. Owens nailed a knee to the ribs and a senton splash. They went to break two minutes into it with Styles on the floor.
(Commercial)
Owens took Styles to Chinlock City after the break. He tossed Styles into the barricade during the break. Styles got his knees up to counter a running senton on Owens. Owens yelled at Ranallo to shut up and said he could hear him from there. That's funny. Owens hit the post after missing a corner charge. Styles hit some back fists, a clothesline and a running forearm smash. Owens backed out of a Styles Clash tease, but then Owens went flying outside the ring. Styles hit a springboard over the top with a forearm smash on Owens. Styles with a knee to the back for two. Ranallo said the Japanese name for it and Lawler wondered who named it that. Owens with a package into a Powerbomb with Ranallo mentioning Owens doing the package piledriver. Lawler was mocking the names of moves that Ranallo knows. Styles kicked him in the gut and hit an enziguiri. Owens with a huge clothesline with Styles taking a hard flip bump after getting hit with it. They exchanged blows from a standing position, Owens with a superkick and Styles came back with a Pele Kick. Styles had him on his shoulders and spun him down with a slam for two. That was impressive on a guy as big as Owens. They brawled on the turnbuckle with Styles winning that battle thanks to a well placed headbutt. Styles stunned him using the ropes. He set up for another move when Jericho's music started up and Jericho walked to the ring. With Styles distracted by that, Owens kicked him in the head and then Owens hit a Popup Powerbomb for the pinfall win after 11 minutes.
Winner by pinfall: Kevin Owens
Post match, Jericho was doing some mock applause while Owens celebrated with his title.
Analysis: ***1/4 A really good match by two of the best in-ring performers in WWE. With that said, they could have had a better match with more time, a better finish and more of a build to it. Styles busted out some impressive moves that look even cooler against a big guy like KO. When Owens was on offense, Styles sold things perfectly especially that huge clothesline spot. He makes it look easy. It's one of those matches that left me wanting more because they were telling such a great story before that overplayed distraction finish. I really hate the "guy's music plays so the guy in the ring is distracted" finish. They need to stop doing that. While it was great seeing them in a singles match, it would have been better if they saved it for a future date like at a PPV where it was treated as more of a big deal. That's the problem with three hours of Raw and two hours of Smackdown every week – big matches are given away because they need something to fill the time. On the positive side, at least a champion won a non-title match, which doesn't happen enough in WWE.
Jericho, who was wearing his scarf with his outfit, went into the ring to stare at the fallen Styles. Jericho picked him up and hit a Codebreaker.
Jericho grabbed a microphone. He mocked the AJ Styles chant. He said "AJ Styles" about a dozen times. During all of that, Styles was on his back listening to it while Jericho held his hand up in the air. That was the end of the show.
Analysis: It was good story advancement for the Jericho/Styles feud. They should try to avoid having them do anything physical in the next two weeks so that their match feels fresh. Since they had three matches against eachother before (Styles is 2-1) there's no need to put them in a tag or do anything like that. Just keep them apart aside from brawling type scenarios. Styles will win at WrestleMania.
Three Stars of the Show
1. AJ Styles
2. Kevin Owens
3. Dolph Ziggler
The Scoreboard
5 out of 10
Last week: 6
2016 Average: 5.91
Last 5 Weeks: 6, 7.5, 4.5, 6, 6.5
2016 High: 7.5 (Mar. 3)
2016 Low: 4 (Jan. 21)
Final Thoughts
It gets a 5 out of 10 from me. The average score is just under 6, so it's slightly below average this week.
There was not a lot of action on this show. Way too many replays of things that happened on Raw. Only four matches and two of them were pretty short. There are some weeks where they focus on the in-ring action a lot more. This wasn't a show for that.
At least there was some good storyline advancement for some of the WrestleMania matches. While there wasn't anything major in that regard, at least all of the angles they did made sense.
If you missed Styles/Owens, it's worth checking out. I have a good feeling they'll wrestle a lot more in the coming weeks and months in matches that will be better than this one. Nothing else on this show was that memorable.
That's it for me. Raw Deal next week either live on Monday or ready on Tuesday morning. I'm not sure yet. Have a good weekend. Back to watching college hoops for me.
John Canton –mrjohncanton@gmail.com
Twitter@johnreport