The John Report: WWE Smackdown Live Review 12/20/16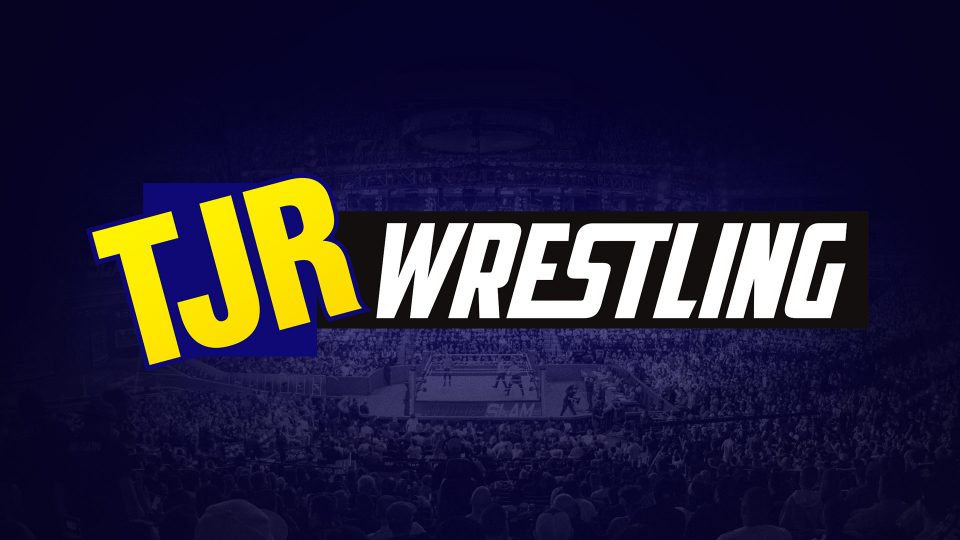 There are two episodes left of WWE Smackdown this year. Two of the matches advertised for the show are: AJ Styles defending the WWE Title against James Ellsworth and Dean Ambrose vs. Luke Harper as well.
Live from Detroit, Michigan this is Smackdown Live for episode #905.
The Smackdown intro video aired. Nice pyro display as well for the fans in Detroit.
The great WWE Champion AJ Styles is the first man up since his WWE Title match is starting the show.
The announce team of Mauro Ranallo, John Bradshaw Layfield, David Otunga and Tom "no talking during matches" Phillips welcomed us to the show.
James Ellsworth made his entrance. The crowd chanted "AJ Styles" for the champ even though he's a heel.
WWE Championship: AJ Styles vs. James Ellsworth
Styles shoved Ellsworth into the corner. Styles blocked the No Chin Music kick attempt by Ellsworth, then Styles hit some kicks and a forearm shot leading to a pinfall that won the match after about 30 seconds.
Winner by pinfall: AJ Styles
Analysis: Match of the year! It was short and to the point, which is what it needed to be. I'm not going to rate it because it was so short.
Styles brought Ellsworth out of the ring. He slammed him onto the announce table. Styles sent Ellsworth face first onto the top of the steel steps. Styles sent Ellsworth into the steel frame of the ring followed by a slingshot like move that sent Ellsworth's face into it. He was about to leave, but Styles came back with a suplex into the barricade at ringside. A stretcher came out to take Ellsworth away.
Analysis: That was a vicious beating. Ellsworth is there to take beatings and gain sympathy from the crowd. I'm glad that his matches with Styles are over now. It was fine once or twice, but they went a bit too far with it.
Styles went on the microphone saying that he's sorry and then said he's not. He said that this has been building up for six weeks and it was a long time coming. Styles said that he's done with the important things for this year and move on to 2017. He doesn't have to ask Santa for anything because he has it all – including the WWE Championship. He said it looks like a Merry Christmas and Happy New Year for AJ Styles.
Dolph Ziggler made his entrance. He's facing Styles for the WWE Title next week in Chicago on Smackdown. Ziggler told Styles he's next in line for the WWE Title. Styles said he forgot about him because it's a cakewalk against Ziggler since he's a loser. Ziggler made fun of him since Styles took four tries to beat Ellsworth. Styles told Ziggler it's only going to take one try to beat Ziggler. Ziggler fired up saying that a few months ago he put his career on the line, went through hell, came out on top and asked Styles what he thinks he's willing to do to get his hands on the WWE Title. They had a staredown.
Baron Corbin walked out in his wolf shirt since he's the Lone Wolf. Corbin went into the ring to tell Ziggler it should be him against Styles for the WWE Championship. He wondered how many chances they're going to give Ziggler. It led to Ziggler saying that he earned his championship opportunity. Corbin said the only reason Ziggler earned it is because Corbin wasn't there and Corbin told Ziggler he'll lose because that's what he does. Corbin told Ziggler he wastes opportunities. Corbin knocked down Ziggler with a punch, Ziggler tried to punch back and Corbin hit End of Days to put him down. Styles left to avoid a physical confrontation.
Analysis: Good promo from everybody there. Styles is the cocky heel champion that wants to look past Ziggler. I like how Ziggler is always the guy that has a chip on his shoulder. He wants to prove he can be a top guy. Corbin did a good job of trashing Ziggler, calling him a loser and putting him down. It should lead to a match between them.
Up next is The Miz defending the IC Title against Apollo Crews.
(Commercial)
The Smackdown GM Daniel Bryan was in his office. Dolph Ziggler showed up to say he wants Corbin. Bryan told him that if Corbin wins then he gets Ziggler's title shot next week instead of Ziggler.
Analysis: It sets up the obvious match with a stipulation if Corbin wins. I like that Smackdown usually has reasons for setting up matches and having consequences for losses a lot of the time.
Apollo Crews was in the ring. No televised entrance for a title match? That's lame. Miz got an entrance with Maryse.
Intercontinental Championship: The Miz (w/Maryse) vs. Apollo Crews
Crews got a rollup early. Great dropkick by Crews for a two count. Another two count by Crews with a jackknife cover. Miz bailed to the floor, so Crews hit a baseball slide dropkick to knock him down again. Crews with a moonsault off the apron onto a standing Miz on the floor. Back in the ring, Crews hit a cross body block off the top for a two count. Fast start to this match as the show went to break two minutes into it.
(Commercial)
Back from break, leaping clothesline by Crews followed by an enziguri kick to the head for two. Olympic Slam by Crews gets a two count. Maryse almost interfered, so the ref ejected her from ringside. I'm booing that decision. Crews caught Miz coming off the ropes and hit a modified German Suplex for a two count. Miz hit an eye poke that the ref never saw because he staggered a bit and Miz hit the Skull Crushing Finale for the pinfall win. It went about eight minutes.
Winner by pinfall: The Miz
Analysis: **1/2 A cheap win by the heel champ. Crews was impressive as he was on offense for about 90% of the match. Miz didn't get much in aside from the cheap eye poke leading to this finisher. Crews is a talented guy that just needs a good storyline to get some momentum going. I'm glad he was given a chance to show what he can do. I hope there's more from him soon.
The Miz was interviewed in the ring by Renee Young. She asked about his obsession with Dean Ambrose. He said maybe we should ask you about your obsession because "after all, you're the one sleeping with him!" She slapped him in the face and left.
Analysis: That was good because Miz mentioned something that hasn't been talked about on Smackdown although Renee and Dean are on Total Divas now. I'm a little surprised that it was brought up, but it fits the character of Miz perfectly. Renee's slap reaction was exactly as it should be awesome.
The announcers mentioned Zack Ryder's knee injury that will keep him out of action for about six months.
Next week on Smackdown there's a four corners elimination tag team match.
Natalya was introduced. She grabbed a microphone and the show went to break.
(Commercial)
A video package aired about John Cena's Smackdown return next week in Chicago. It's been almost three months since he's been gone filming the American Grit TV show for Fox.
Natalya said that she's tired of all the rumors. She called out Nikki Bella saying that she needs that they need to talk.
Nikki Bella walked out wearing shorts that are so short that it's easy to see why John Cena smiles so much.
Carmella also showed up even though she wasn't invited. Carmella said that if she was the one that attacked Nikki at Survivor Series then Carmella would have told her. Carmella took a shot at Nikki referencing Nikki and mentioned the silicone of Nikki getting to her head, which drew an "ooohhh" reaction.
Natalya told Carmella not to talk to Nikki like that. Carmella mentioned something that Natalya told her about how the Bellas are only in WWE because they couldn't make it on their own. Natalya admitted it was true and said that Carmella is a Staten Island Snitch. Natalya chased Carmella up the ramp and tossed her into some presents. Carmella ran away.
Natalya was on the ramp as she told Nikki that she's a bitch. Natalya ripped on Nikki saying that Nikki and her sister got everything just because they're beautiful, they have the magazine covers, they got the Total Divas spinoff and it should have been her. Natalya to Nikki: "My cat has more charisma than you…yeah bitch." Damn right. Natalya finished it up ripping on Nikki some more and ended it with a hurtful comment saying that John (Cena) will never marry her. The crowd let out a big "ooohhh" reaction for that.
Analysis: Wow that was great. I say it all the time – the best promos in wrestling are the ones that feel real. I'm not saying that Natalya really feels that way about Nikki, but it's her character speaking. It's more believable than a typical wrestling promo where somebody says they are better than the other person. Smackdown does a much better job of giving the promos more of a "real" feeling to them and it showed with that one by Natalya. I'm so happy she was finally given a chance to deliver a money promo like that. I don't think Natalya's said "bitch" on WWE TV and she did it twice in that promo. Glad to see her letting loose like that.
Coming up on Smackdown is Corbin vs. Ziggler and Ambrose vs. Harper.
(Commercial)
Daniel Bryan was in his office. Alexa Bliss showed up with the Women's Title. She was limping to sell her pretend knee injury from last week. Bryan told her she has a match against Becky Lynch next week for the Women's Title. He told her that she has a match later on Smackdown and if she doesn't compete then she'll be stripped of the title.
Analysis: I like that. I enjoy Alexa vs. Becky matches.
Dean Ambrose vs. Luke Harper (w/Randy Orton & Bray Wyatt)
Harper sent him out of the ring early in the match and it went to break about one minute into it.
(Commercial)
Back from break, Harper was still in control with a headbutt that grounded Ambrose. Harper with a torture rack. Ambrose broke free. Harper sent him face first into the middle turnbuckle followed by a hard kick by Harper that sent Ambrose out of the ring. Ambrose got back into it by snapping Harper's neck into the top rope. Ambrose up top and he hit a flying elbow attack on Wyatt and Orton. Harper moved to avoid it. Why wouldn't the other guys move? Oh well. Harper with a sitout powerbomb in the ring gets a two count. Ambrose came back with a La Majistral cradle for the victory after about eight minutes.
Winner by pinfall: Dean Ambrose
Analysis: **1/2 It was a solid match. They had a similar match to what Crews/Miz did earlier in the show where the loser of the match was on offense for about 90% of the match. Ambrose winning with a cradle was a bit of a surprise because I figured he would use Dirty Deeds. It's a way to end it in a bit of a shocking fashion rather than a predictable ending.
Post match, Orton and Wyatt went in the ring to attack Ambrose. Wyatt teased Sister Abigail and then sent Ambrose into a RKO from Orton. The Wyatt Family left the scene.
Analysis: The Wyatt Family continues to look strong with Orton as part of the group. Ambrose sold it well.
The Miz showed up with Maryse as Ambrose struggled back to his feet. When Ambrose got back up, Miz dropped him with a Skull Crushing Finale in the center of the ring. Mi got a celebratory kiss from Maryse. Ambrose was down in a heap face first in the ring.
Analysis: That Miz/Ambrose story began a couple of weeks ago, so it's good to see it continue. Miz has elevated the IC Title while Ambrose is a former WWE Champion from a few months ago. I like the rivalry a lot.
Still to come: Corbin vs. Ziggler. Alexa Bliss was shown backstage. She's in action up next.
(Commercial)
The Smackdown Women's Champion Alexa Bliss walked out wearing her "Little Miss Bliss" shirt. That's a cool look. She faces Lynch on Smackdown Live next week for the Smackdown Women's Title.
Alexa Bliss vs. La Luchadora
The Smackdown Women's Title is not on the line.
The Bliss opponent is wearing a purple mask and wearing some basic blue and red outfit. La Luchadora got a few pin attempts for two counts. Fans chanted "si si si" for La Luchadora as she put Bliss in a body scissors leg lock. Bliss pounded Luchadora with punches followed by double knees to the back. Bliss sent her face first into the turnbuckle. La Luchadora took her down with an arm bar followed by the Disarmer submission. The fans cheered because they could tell who it was. The match went about four minutes.
Winner by submission: La Luchadora
Post match, La Luchadora removed the mask to reveal that it was Becky Lynch.
Analysis: *1/2 It was pretty obvious it was Lynch after about ten seconds. The submission win with the Disarmer was when most of the crowd seemed to get it because they popped big for it. The loss meant that Bliss lost non-title just like Charlotte lost non-title on Raw. I'm so tired of non-title losses.
Actor Ryan Phillippe was backstage promoting the show Shooter that Randy Orton guest starred on. He asked some guys if Randy Orton was around. Mojo Rawley was back there with Ryan asking him where Orton was. Mojo told him that Orton is a different guy now compared to when he filmed Shooter. Curt Hawkins showed up and thought it was Mark Wahlberg. Hawkins told Rawley that he'll never be a tag team champion now that Ryder is injured. Hawkins told Ryan that he's going to beat Rawley later with cruel intentions. Cruel Intentions is a good movie that Ryan starred in. Hawkins left.
Analysis: Mojo and Curt have something in common as tag partners of Zack Ryder. Congrats to them, I guess.
(Commercial)
Hawkins was already in the ring. Ranallo said "Chad Hawkins" by accident. The others mocked him for it. JBL keeps ripping Mauro about Twitter saying he blocked. You know who JBL follows on Twitter for years now? Me. He's smart. Actor Ryan Phillippe sat in at ringside to provide commentary for the match. They plugged Shooter on USA Network after Smackdown with JBL noting that the show has been renewed for another season.
Curt Hawkins vs. Mojo Rawley
Hawkins worked on Rawley with some knee lifts. Rawley came back with an impressive shoulder tackle to knock him down. Hawkins sent him into the turnbuckle followed by a clothesline. Ryan talked about the show and invited Otunga's wife Jennifer Hudson to be on the show. Rawley with a back body drop, two shoulder tackles, a clothesline, two Stinger splashes in the corner and Pounce tackle to knock down Hawkins. With Hawkins standing against the turnbuckle, Rawley nailed a running forearm smash to knock him down for the pinfall win after about three minutes.
Winner by pinfall: Mojo Rawley
Rawley told Phillippe to get in the ring with him. Rawley gave him a big hug. They posed on the turnbuckles together.
Analysis: *1/2 Easy win for Rawley with a bunch of basic power moves. It was actually similar to the moves that Roman Reigns does, so I guess they have that in common as former football players.
Up next is Baron Corbin vs. Dolph Ziggler.
(Commercial)
A video aired hyping the return of John Cena to Smackdown next week in Chicago. He's kind of a big deal.
There was a clip of James Ellsworth outside of the Trainer's Room. Dasha Fuentes was there trying to interview him. He was all taped up with his arm in a sling, his neck in a brace, his feet in boots and she tried to ask questions, but he had a tough time answering. Carmella walked up to him saying Dasha was being mean since he was hurt. Carmella took him away saying she'll help him.
Analysis: That was a bit of a surprise. Perhaps Ellsworth's next storyline will be as a friend of Carmella that she can manipulate for her benefit. Ellsworth the chick magnet? It might happen.
Coming up later on Talking Smack on WWE Network: Natalya, Becky Lynch and Baron Corbin. That's always a good show to watch as well.
Dolph Ziggler made his entrance. A replay aired from earlier with Corbin dropping him with End of Days. Baron Corbin made his entrance. There's not much of a reaction for him. Next week's Smackdown is called the "Wildcard Finals" for some reason.
The WWE Champion AJ Styles made his entrance. He was there for commentary on this match. The show went to break.
(Commercial)
The winner of this match faces AJ Styles for the WWE Title next week on Smackdown.
Dolph Ziggler vs. Baron Corbin
The bell rang as the show returned from break at 9:42pmET with Ziggler hitting a dropkick. Corbin wrestled in his wolf shirt just in case you forgot he's the lone wolf. Corbin brought Ziggler out of the ring and stared at Styles. They went back in the ring with Corbin sending Ziggler into the corner with a hard whip into the turnbuckle that Ziggler took sternum first like Bret Hart. Corbin whipped Ziggler sternum first into the opposite corner for a two count. Ziggler hit a dropkick already. Ziggler went for a DDT and Corbin sent Ziggler throat first onto the top rope. Corbin nailed Ziggler with a punch to the back followed by a whip into the ring post with Ziggler's shoulder hitting the post. Corbin with a running forearm to Ziggler's head that was against the post. The show went to break about five minutes into the match.
(Commercial)
Back from break, Corbin missed a corner attack and Ziggler hit a Fameasser for two. Styles thought that was it, but he should know that Ziggler never wins with that move. Corbin came back with a STO for a two count. Ziggler came back with a rollup, so Corbin crushed him with a clothesline leading to a hard bump by Ziggler. Great bump by Ziggler in selling that move. Styles told Otunga to shut up when Otunga said that could be Styles. Ziggler pulled on the arm of Corbin when he was against the ropes. Ziggler with a neckbreaker off the middle ropes. Ziggler hit the Zig Zag for a two count since that's not his finishing move anymore. Corbin nailed some elbows, punches and then the Deep Six slam for a two count as Ziggler got his shoulder up. They went outside the ring with Corbin sending Ziggler shoulder first into the barricade. Corbin broke the ref's count and Corbin sent Ziggler into another barricade. Corbin tossed Ziggler onto Styles, who was seated at the announce table. Fans chanted "ten" for the ref counting them out. While they were still on the floor, Ziggler hit Corbin with a superkick as the referee called for the bell for the double countout. It went about 15 minutes.
Match Result: Double countout
Analysis: ***1/4 A very good match with Ziggler taking a beating while Corbin looked tough using his power moves. Ziggler's selling is a strong suit for him, so he did an outstanding job of making Corbin's offense look deadly. There were some good nearfalls for both guys with Ziggler hitting his usual spots to get a reaction. Corbin has impressed me with the last two long matches of his that I've seen with the other one taking place at TLC against Kalisto. I didn't expect a double countout, but I'm okay with it because Corbin impressed me.
After the match was over, Styles hit both Ziggler and Corbin with a multiple chair shots to the back.
The Smackdown GM Daniel Bryan walked out. He announced that next week at Smackdown Live it will be AJ Styles vs. Dolph Ziggler vs. Baron Corbin for the WWE Championship. Styles was mad about it as the show came to a close.
Analysis: I thought Ziggler was going to win as a way to give him momentum heading into the singles match against Styles next week. Corbin did a good job with Ziggler, so putting him in the WWE Title match makes sense because he earned it with that performance. Styles should retain the title in that match.
Three Stars of the Show
1. Dolph Ziggler
2. Baron Corbin
3. Natalya
The Scoreboard
7.5 out of 10
Last week: 7
2016 Average: 6.1
2016 Average Post Brand Split (July 26): 6.32 – Raw is at 5.9
Last 5 Weeks: 7, 6, 5, 6, 6.5
2016 High: 8 (August 23/September 27)
2016 Low: 4 (January 21)
Final Thoughts
It gets a 7.5 out of 10.
A very good show once again. The flow of Smackdown is such that I enjoy it nearly every week and there doesn't seem to be wasted segments like we get on Raw all the time.
I was really impressed by Natalya's promo. She's known as an in-ring technician more than anything, yet on this show she got a chance to fire off a fantastic speech that was unlike anything she's done before.
The other promos on the show were good for the most part as well. That's where Smackdown is way ahead of Raw most weeks. It's not necessarily because of the talent – it's a writing issue more than anything.
One of the best things about this episode is that James Ellsworth is likely out of the main event picture. He's apparently moving on to a storyline with Carmella, so it's good that his run at the top is over.
Good show once again. Next week's Smackdown is a big deal with multiple title matches plus Cena's return. I'm looking forward to it.
—
PLUG TIME: We do a TJRWrestling Podcast every week that you can listen to right here on Podbean or use iTunes by searching "TJRWrestling" or "John Canton" to get it. Please check it out! Thanks!
That's all for now. Go Toronto Raptors.
John Canton – mrjohncanton@gmail.com
Twitter @johnreport
Personal Facebook and TJRWrestling on Facebook