The John Report: WWE Smackdown Live Review 08/23/16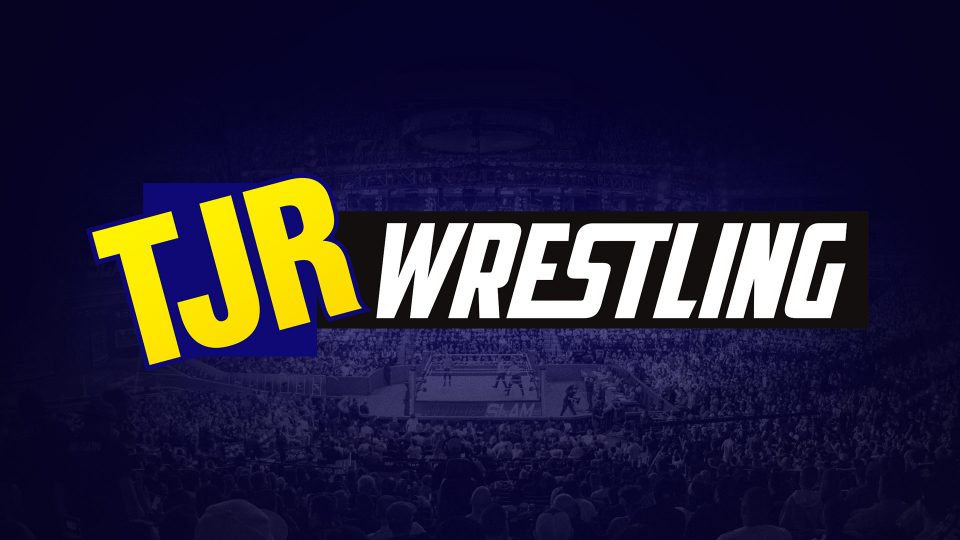 Live from Uncasville, Connecticut this is Smackdown for episode #888.
The show started with wrestlers in a locker room chatting. It was Baron Corbin, Erick Rowan (with sheep mask), Apollo Crews, Rhyno and Dolph Ziggler on a chair. AJ Styles walked in calling himself the new face that runs the place. He bragged about beating John Cena. He put Cena's "Never Give Up" arm band on his head. Styles mocked Ziggler because SummerSlam just wasn't his night. Styles said he doesn't like losers, so Ziggler hit him with a punch and headbutt. Ziggler yelled at him to stay away and mind his own business. Referees showed up to break it up.
Analysis: Nice to see Styles at his cocky best. Ziggler getting mad makes sense since he lost at SummerSlam.
The Smackdown intro video aired.
The ring was full of tag teams and women's wrestlers along with the new tag team titles and women's title were on display on tables in the ring.
The staging area was the same as what they had at SummerSlam and Raw. Smackdown announcer Mauro Ranallo noted on Twitter that the set is permanent for both shows, so that's a good thing because it's an improvement of what they had before.
The Smackdown Commissioner Shane McMahon and General Manager Daniel Bryan entered the ring with the wrestlers. The crowd cheered both of them with "yes" chants for Bryan of course.
Shane welcomed us to Smackdown Live. Shane said they have to give everybody on Smackdown opportunity. He said they have a huge opportunity in front of them.
Bryan spoke to the six women that are a part of Smackdown's women division. It's Carmella, Naomi, Becky Lynch, Nikki Bella, Natalya and Alexa Bliss. The crowd was chanting for Becky. The Smackdown Women's Title is the same as the Raw Women's Title except it's blue instead of red. Shane announced that at Backlash on September 11 it will be a Six Pack Challenge for the women of Smackdown to determine the first Smackdown Women's Champion.
Analysis: I assume we will have to call it the Smackdown Women's Champion and Raw Women's Champion from now on. A Six Pack Challenge is just six people in the match with the first fall determining the winner. I think an elimination match would be cooler and more significant, but that's fine.
Shane also announced that at Backlash they will crown the Smackdown Tag Team Champions. The titles are the same as the bronze tag titles on Raw, but they are blue in the background. Bryan said that in order to be successful you need to be like brothers that fight together. He announced a Tag Team Title tournament that will culminate at Backlash and the tournament starts tonight.
Heath Slater showed up through the crowd with a microphone in hand and a "Free Agent" shirt. He mentioned how close he's come to getting a Smackdown Live contract. He went in the ring to say they should make him like Michael Phelps so he can win some gold. Bryan told him he isn't "equipped" to challenge for the Women's Championship. Slater said he's not a woman…he's talking about the tag team titles. Shane noted that Shane isn't a member of the roster and even if he was, he doesn't have a tag team partner. Slater said he could find somebody to stand by his side and they'll win. Bryan said if Slater can find a partner, then they will put him in the tournament. Shane said that the only way Slater can get a Smackdown contract is if they win the entire tournament. Slater said he'll find a partner by the end of the night.
Analysis: The idea of a Tag Title tournament is fine with me. I think it will be The Usos vs. American Alpha in the finals, but the thing with Slater having to win to get a contract is interesting too. Perhaps they have Slater and his partner go over. It's not a terrible idea, is it? You don't have to answer that.
AJ Styles walked out for a promo complaining about what happened in the back. Slater walked up to him, so Styles told him he won't be his partner and to leave. Ziggler attacked Styles on the ramp. The wrestlers in the ring went outside the ring to break them up. Show went to break.
Analysis: I like that. They had that altercation in the back and Ziggler went after him shortly after. Why wait until later? It makes sense to do it soon after. Going to commercial after a brawl is a good thing too. I liked that entire opening segment because not only did they introduce the new tag team titles, but they also advanced some stories with Slater and Styles/Ziggler as well.
(Commercial)
The announce team of Mauro Ranallo, John Bradshaw Layfield and David Otunga welcomed us to the show. They are joined by Naomi and Natalya for this match. Alexa Bliss is on the cover of Muscle and Fitness Hers. I don't read it. Sorry.
Becky Lynch vs. Alexa Bliss
Lynch with an armbar early with Natalya saying she should have just been given the title. Bliss got to the ropes to avoid the armbar. The fans cheered for Lynch while Bliss worked on her against the ropes. JBL asked Natalya if her winning the Women's Title would be considered a Canadian holiday with Natalya saying yes. That was funny…and true! Armbar by Bliss. Naomi talked about her desire to win the Smackdown Women's Title. Lynch with some clotheslines, a leg lariat, then her straight fire forearm in the corner. Bliss with a nice sunset flip into the pin attempt for two. Bliss did a hiptoss attempt, but Lynch flipped over and applied the Disarmer armbar for the submission win after four minutes.
Winner by submission: Becky Lynch
Analysis: * A decent match that was pretty quick. Lynch got the win back after Bliss beat her last week. Bliss' offense is very basic and I think she's be better in the ring if she was a face because she's so small, but as a character she is fine as a heel.
Slater was shown backstage walking around. He walked up to The Miz with Maryse. He thought that Miz was talking to him, but Miz took off his hoodie to show he was talking on a Bluetooth. Miz thanked "Mr. Spielberg" and said he could be the next Indiana Jones. Slater was all sad because he thought Miz was talking to him.
Analysis: The search for Slater's partner continues.
Tag team tournament match up next.
(Commercial)
Tag Team Championship Tournament: The Ascension (Konnor & Viktor) vs. The Usos (Jimmy & Jey)
The Ascension attacked early with Viktor hitting a flying knee attack off the ropes as Konnor held Jimmy. Konnor with a clothesline off the ropes gets two on Jimmy. There was a funny dialogue by JBL talking to Otunga about Otunga's wife (Jennifer Hudson) as a struggling actor and JBL wondered if she asked Miz for acting tips. It was funny because Hudson is an Academy Award winner. The heels worked over Jimmy in their corner for a couple of minutes, but Jimmy hit an enziguri kick on Konnor. Jey tagged in against Viktor with a cross body block off the top for two. Samoan Drop by Jey on Viktor. Konnor tackled Jey, but then Jimmy took down Konnor and nailed a superkick on him. Jimmy took out Konnor with a dive on the floor as Jey hit a superkick on Viktor. Jimmy tagged in and hit a Samoan Splash off the top rope for the win after about four minutes.
Winners by pinfall: The Usos
Analysis: ** A good match for the time given. It felt rushed a bit, but they made the most of the time they had. I liked the aggression shown from The Ascension. It would have been nice if they won a match in this tournament to give them some momentum. The Usos are very capable in the ring, but they have lost the support of the crowd compared to what they used to have. I hope they turn heel, win the titles and then feud with American Alpha for the rest of the year.
Randy Orton is coming up later on Smackdown.
(Commercial)
They showed photos from SummerSlam.
The great AJ Styles, who is my WWE wrestler of the year at this point, made his way to the ring for a promo. He's coming off his big win over John Cena at SummerSlam.
Styles said he sees a lot of angry faces and jealous faces in the locker room like Dolph Ziggler. It's because of what he did at SummerSlam – they showed a picture of Styles pinning Cena. Ranallo noted there was no controversy because he won the match fairly. Then Cena left his armband in the ring and Styles has it on his arm.
Styles said he did what he said he would do: Beat up John Cena. He doesn't know what Cenation cries into – pillow, beer or milk, but now you don't have to be Cena fans – you can be AJ Styles fans because he is the face that runs place. Styles said "I am the face that runs this place" a few times and added that he should be the number one contender for the WWE World Championship.
Dolph Ziggler was shown walking down to the ring. Billy Kidman and Jamie Noble sighting as they were some of the suits that were out there with referees to prevent Ziggler from going into the ring.
Smackdown GM Daniel Bryan showed up. Bryan said that he agrees that Styles deserves to be the number one contender. He told Ziggler that even though he lost at SummerSlam, he came so close to be becoming the WWE Champion. Bryan asked the fans if they want to see them fight leading to the "yes" chants. Bryan set up Ziggler vs. Styles and if Styles wins he goes on to face Dean Ambrose for the WWE Title at Backlash. If Ziggler wins then he gets added to the match at Backlash to make it a triple threat.
Analysis: Good job by Styles of coming across like a confident guy that thinks he's the best wrestler on the show, which he is. He should be in the title match at Backlash. Ziggler earning a spot in that match makes sense. A singles match is better for Styles than a triple threat is, so it gives him motivation to win. Plus, it sets up an intriguing match for later. Sounds good to me.
Nikki Bella returns up next.
(Commercial)
Some Curt Hawkins facts were shown: Hawkins once broke a promise…in half. Death once had a near-Curt Hawkins experience. Winter is worried that Curt Hawkins is coming. He is coming soon to Smackdown.
Analysis: It's similar to Chuck Norris facts, also the Matty Hardy gimmick from the early 2000s and Tyson Kidd also used to say "fact" in promos. It's a combination of all of that. Does it mean Hawkins will get a push? Not sure.
Carmella made her entrance and then Nikki Bella made her entrance. It looked like a match, but Renee Young was in the ring to interview Nikki.
Nikki was about to talk about her journey back to WWE from a neck injury, but Carmella hit her from behind with a forearm. Carmella slammed Nikki's head into the mat. Nikki punched her in the head and then nailed a side kick to take her down. Carmella hit a Flatliner to take down Nikki. More punches from Carmella as referees broke it up. Nikki was selling the attack, but then Carmella went back in the ring and hit the Bella Buster on her. Carmella left proud of her work while Nikki continued to sell it.
Analysis: That was well done. Heel turn from Carmella. Didn't see that coming. The fans were barely reacting to her in the first few weeks, so I have no problem seeing her turn heel. That's an example of listening to crowd reactions and making decisions based on that. I doubt they planned on turning Carmella, but it makes sense based on the reactions she was getting. It's easy for a new girl like Carmella to be jealous of Nikki since Nikki was a top women's wrestler for a couple of years. The heel women on Smackdown are Natalya, Alexa Bliss and Carmella along with Eva Marie when she's back from suspension. Nikki's a face along with Naomi and Becky.
Randy Orton up next.
(Commercial)
A video with some photos were shown from SummerSlam when Brock Lesnar destroyed Randy Orton and left Orton with a massive cut on his head due to sharp elbows from Lesnar. Shane McMahon showed up and Lesnar dropped him with a F5. As far as we know, everything went according to plan.
Randy Orton Addresses Events From SummerSlam
Randy Orton walked out in some RKO and Tapout gear. He's got a nasty gash on the top of his head. Fans cheered him for walking out there. JBL said SummerSlam was one of the most disturbing scenes he's ever seen. There was a loud "Randy" chant for him out of respect for what happened at SummerSlam.
Orton said people may not have expected him, but there he is. There was a close up of the ten staples on the top of his head as he said he was in one hell of a fight with Lesnar. He wasn't happy about the way the match ended. Orton said that one day his path will cross with Brock Lesnar again.
Bray Wyatt's music hit as he walked down to the ring alone. He sat in the rocking chair at ringside: "How's your head, Randy?" He said he saw what Brock did to him and saw Orton's eyes go completely blank. Wyatt said that it showed that Orton is just a man, a great man, but still just a man. He told Orton he is a man that hurts, suffers and dies. Wyatt claimed that he was not just a man, he is a God and a God can never die. Wyatt told Orton that he'll find out all about it in time. Wyatt dropped the microphone, then the Wyatt logo appeared, then the lights came back on and Wyatt was gone. Orton was left in the ring wondering where he went. End of segment.
Analysis: That was pretty good because it sets up a new feud that was teased last week when they had a brief staredown. I like Bray Wyatt a lot and I think a feud with Orton is a good idea, but a guy shouldn't keep calling himself a "God" when he is rarely wrestling on PPVs. WWE has to book Wyatt better. At least he should be in a match at Backlash with Orton now. It was stupid that he was left off the SummerSlam card.
Shane McMahon was interviewed by Charly Caruso. Shane claimed that Stephanie only fined Brock Lesnar $500 for his actions at SummerSlam. He said they are not taking it seriously. She asked if he thinks it's fair. Shane said this thing with Brock Lesnar is far from over.
Analysis: The $500 fine is a joke pushing the idea that Stephanie doesn't want to upset her Raw guy. The promo is also teasing the idea that maybe there will be a Lesnar vs. Shane match at some point? I don't know if that's a good idea, but it might happen. If Lesnar works another show this year then Survivor Series would make sense.
American Alpha vs. Breezango is up next.
(Commercial)
Heath Slater was backstage asking Arn Anderson to be his partner. Arn said no way. Slater sat in a chair, Rhyno showed up and said he would be his partner.
Analysis: They had a match recently and now they are partners. It could work or it could fail miserably. Either way I'm intrigued. I'm glad Slater has been getting more attention.
There were backstage promos from both teams before their tag match.
Tag Team Championship Tournament: American Alpha (Chad Gable & Jason Jordan) vs. Breezango (Fandango & Tyler Breeze)
Gable used his mat wrestling skills early on. Jordan hit a perfect dropkick on Breeze, then Gable hit a dropkick on Fandango, they both did takedowns and dumped the heels out of the ring. Jordan with an inverted atomic drop on Jordan. Fans chanted "USA" which I guess is okay since Breeze is Canadian, but Fandango is American. It fits with the American Alpha name at least. Fandango with a big clothesline on Gable led to a two count for Breeze as the show went to break.
(Commercial)
Gable was in there with Fandango and he sent Fandango into the barricade at ringside. Hot tag to Jordan against Breeze. Jordan with an impressive dropkick, then he tossed him in the air and a belly to belly Alphaplex to both Breeze and Fandango. Gable tags in, Jordan with a dropkick into Gable with a German Suplex gets two as Fandango broke it up. Fandango prevented a double team move and Breeze hit a hurricanrana for two. Nice spot there. Breeze hit a Supermodel Kick as Jordan was face first against the turnbuckle. Gable broke up the pin at two. Awesome nearfall there. Gable took out Fandango as they went out of the ring. Jordan with a rollup gets two, but Breeze came back with an enziguri for two. Lots of action here! Nice. Jordan with an overhead Alphaplex on Breeze, shoulder tackle, Gable tags in and the Grand Amplitude double team move leads to Gable pinning Breeze for the win after 11 minutes.
Winners by pinfall: American Alpha
Post match, American Alpha pointed to the new Smackdown Tag Team Championships at ringside.
Analysis: ***1/4 A very good tag team match. No surprise that AA won the match, but I'm glad that Breezango was able to have a serious match like that. They get booked as jokes too often, but they are a good tag team if they are given a chance. I don't think many people watching this thought that Breezango was going to win, but they looked impressive in defeat. There were a lot of good, believable nearfalls in the last few minutes. Booking competitive matches is easy. Just give them 10+ minutes and most of the people in WWE are going to deliver in the ring. Good job by both teams.
The announcers plugged a live event in Shanghai, China on Saturday, September 10 noting that WWE Chinese superstar Bin Wang will be in action.
The WWE Champion Dean Ambrose showed up with a ridiculous hat and Mohegan Sun shirt. Charly Caruso was there o interview him. He said he was in the casino playing roulette. He figured he should come back to check out the action. A waitress brought him a drink and he paid her in casino chips.
Analysis: I love casinos. I may go to one on the weekend after writing about WWE so much in the last five days. That's all I have to add.
(Commercial)
The WWE Champion Dean Ambrose walked out there with the leather jacket and jeans combo along with a Mohegan Sun shirt. He joined the announce team for the match.
Dolph Ziggler vs. AJ Styles
This should be great considering there's about 20 minutes of Smackdown left. They were both aggressive early on as Ambrose put over Ziggler as being a master of positioning on the mat due to his amateur wrestling skills. Ziggler knocked Styles out of the ring with a dropkick as they went to break.
(Commercial)
Back from break, Styles missed a corner attack, but then he came back by whipping Ziggler sternum first into the turnbuckle. Styles with a backbreaker for two. Styles continued on offense as he pounded Ziggler down. Ambrose put over Styles for having an extra aggression and a killer instinct, which he respects about Styles while saying that Ziggler may be missing that. Styles pounded on Ziggler in the corner a bit. Ziggler with a back body drop, but Styles landed on the apron, hit a knee lift and a neckbreaker against the ropes by Styles. Another break.
(Commercial)
Styles was still in control as they returned from break. He cut off a Ziggler comeback with a knee to the gut. Ziggler came back with a perfect dropkick that looked great. He's always had one of the best dropkicks in the business. Leaping clothesline for Ziggler, Stinger Splash in the corner, neckbreaker and an elbow drop gets two. Styles went shoulder first into the ring post, so Ziggler capitalized with a Fameasser for two. That always works as a great nearfall even though he rarely wins with it. Styles with the Ushigoroshi for a two count. Love that move. Styles went for a springboard 450 splash, but Ziggler moved and Ziggler hit a leaping DDT for another two count. Awesome nearfall again with Ranallo freaking out about how close it was. Styles wanted the Styles Clash, but Ziggler kicked him in the head, Styles was sent into the ropes and Ziggler hit a Zig Zag for one…two…no! Wow! That was so close. Ambrose said he's glad he didn't put money on this match or else he'd have a heart attack right now. That was great. Ziggler with a headbutt, Styles avoided a superkick, trapped Ziggler against the middle ropes and kicked the rope with the ref not looking (so it's like a low blow) and then Styles hit the Styles Clash for the win after 22 minutes.
Winner by pinfall: AJ Styles
Analysis: **** Outstanding wrestling match that was four stars out of five. That was really fun to watch. The first two segments were about Styles on offense, but then they really picked up the pace in the last ten minutes. No surprise that Styles won since he's been built up so well in the last few months and he needs that momentum going into the WWE Title match against Dean Ambrose at Backlash. Ziggler put up a great fight and came close to winning a few times. I'm interested in seeing what happens with him because I think these last two losses are going to add fuel to a heel turn fire. Ambrose did an excellent job on commentary as well. He's very good in that role.
The match is official for Backlash on September 11: Dean Ambrose vs. AJ Styles for the WWE World Championship.
Styles got in Ambrose's face outside the ring. Styles pointed out at the title while Ambrose was still sitting in the chair. Ambrose stood up to face him. They had a staredown, but nothing physical happened as Styles walked away. The show ended there.
Analysis: I'm excited about Ambrose vs. Styles. It's a fresh feud between the best performer in WWE (Styles) and one of the best in Ambrose, so it should be a lot of fun.
Talking Smack
There was also a very interesting segment on Talking Smack between The Miz and Daniel Bryan as they had a very personal promo exchange. I wrote about it late last night right here, so check it out if you haven't seen the video or read my article yet.
Three Stars of the Show
1. AJ Styles – Amazing performance from him all night long.
2. Dolph Ziggler
3. American Alpha
The Scoreboard
8 out of 10
Last week: 6
2016 Average: 5.98
Last 5 Weeks: 6, 5, 7, 5.5, 6
2016 High: 8 (August 24)
2016 Low: 4 (January 21)
Final Thoughts
It gets a 8 out of 10. Highest score for Smackdown this year.
Best episode of Smackdown since the brand split took place. Smackdown definitely beat Raw this week.
A very good wrestling show from top to bottom. The matches were good with an excellent main event match. There were some new storylines set up. Some turns. The introduction of the new titles was handled well.
The main event was awesome. One of the best TV matches of the year. Please watch it if you missed it.
The commentary team is improving together. JBL probably had his best week on Smackdown time. Ranallo is the best play by play guy. Otunga isn't that interesting, but he seems more comfortable every week.
No John Cena on the show even though he was there and appeared after the show was over in a dark match. He was even in a dark match on Raw. No word on when he might be leaving to film American Grit season two, but it is soon and he may be kept off television for that reason.
My last point is that when I watched the show I wasn't bored with any of the segments. It all made sense.
—
That's all for now. Go Toronto Blue Jays.
John Canton – mrjohncanton@gmail.com
Twitter @johnreport