The John Report: WWE Smackdown Live 09/03/19 Review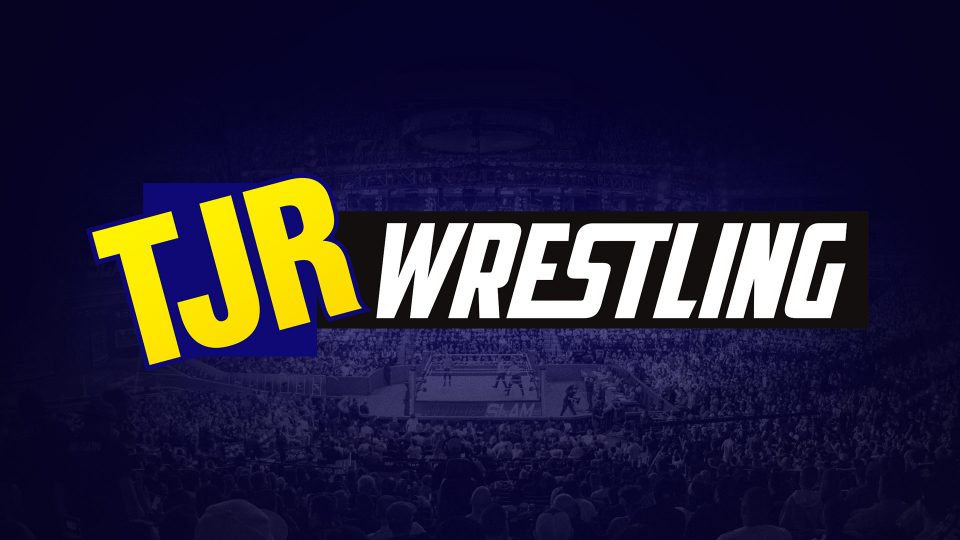 Welcome to another WWE Smackdown Live Review right here on TJRWrestling for the first Smackdown in September. That's notable because this is the last month where Smackdown will be on Tuesday nights. It's moving to Fridays on October 4 and they are calling it Friday Night Smackdown when it's on FOX, so we don't have to write "Smackdown Live" anymore. From my perspective, I like that I won't have to write about two shows in back to back days. I like that Raw and Smackdown will be spaced out again.
Earlier today, WWE announced Roman Reigns vs. Erick Rowan at Clash of Champions on September 15, so that's a non-title match at the show.
Live from Norfolk, Virginia, this is Smackdown Live for episode #1046. Follow me on Twitter @johnreport. Thanks to Melo Man for the banner up top. Please visit TJRWrestling.net daily for our regular updates on the wrestling business featuring WWE news coverage along with reviews about wrestling's past and present.
The opening video package focused on Bayley and Sasha Banks this week on Raw. They showed the clip of Bayley saying she won't be overshadowed by anybody and then by the end of the night, we'll see who is standing in whose shadow. The end of the night saw Bayley attack Becky Lynch with a steel chair, which Banks loved. It's the heel turn of Bayley.
There was a shot of the crowd and then the music of Bayley hit. Bayley was cheered by the crowd as she walked out with the Smackdown Women's Title around her waist and she went into the ring for a promo.
Let's Hear from Bayley
Bayley stood in the ring as some fans booed her while others cheered her. Bayley said everybody has something to say about what happened last night on Raw. Bayley talked about her friendship with Sasha Banks while saying she is her best friend and nothing has changed. Bayley talked about the kind of champion she wants to be, she's giving her whole heart and she said think about the kids. Bayley said that every time she steps into the ring, she tries to make the fans feel like she felt when she was a kid – when she was a fan. Now she gets to be the role model to show your kids what it means to be loyal and that's why she couldn't turn her back on Sasha when things got rough. Bayley said she's doing everything she can because we deserve the kind of champion that gets the same recognition as Becky Lynch. Bayley said she'll be that kind of champion for a long time and that starts at Clash of Champions when she beats the most selfish person on the whole roster, Charlotte Flair. Bayley said that Flair has no idea what it's like to be the kind of role model…and here comes Flair.
Charlotte Flair made her entrance in a tight shirt, a jacket and jeans, so it's a street clothes kind of look. Flair got in the ring to question what Bayley said about her with Flair saying she is the queen of selfishness. Flair said that people say a lot about her, but what you see is what you get. There's no confusion, there's no blindsiding and there's definitely no hugging. Flair told Bayley to hug that title real tight because at Clash of Champions…and here comes Sasha Banks in her ring gear.
Flair took down Bayley and then she kicked her in the head. Banks went into the ring, Flair took her down with punches and Bayley brought a steel chair in the ring. Bayley hit Flair in the back with the chair three times. The fans chanted "one more time" for a chair shot. Banks was given the chair, so Banks hit Flair three times with the chair. Bayley put the chair down and fans chanted "Bayley" as the segment ended with Bayley's music playing.
Analysis: There wasn't much of a heel promo by Bayley there. She just said she's loyal to her friend Banks without speaking like a heel. If she was a heel then she would blame the fans, say they have changed and all this other stuff we have heard dozens of times after heel turns. If Becky Lynch was involved in the segment then maybe the fans would have reacted differently, but with Bayley up against a true heel like Flair, the fans were clearly going to support Bayley and I'm sure WWE expected that. It's smart to not fully turn Bayley heel before the Clash of Champions match with Flair because fans are probably going to cheer Bayley anyway. With all of this said, I'm perfectly fine with shades of grey where you don't really know who the faces and heels are sometimes.
The announce team of Tom Phillips, Corey Graves and Byron Saxton appeared on camera to hype up what's still to come on the show.
Ali made his entrance for his King of the Ring quarterfinal match.
(Commercial)
There was a shot of Banks and Bayley talking backstage. Saxton and Graves argued about Bayley's actions.
When Elias made his entrance, he put his guitar on the King of the Ring throne by the stage. They showed a pre-tape promo that was as basic as it gets.
King of the Ring Quarterfinals: Ali vs. Elias
Ali was in control early with a spin kick to the head. Elias went to the floor, Ali went for a suicide dive, Elias caught him and sent him back first into the side of the ring. Elias picked up Ali with a suplex where he tossed Ali onto the ramp. Elias went back in the ring, then went back out and sent Ali face first into the barricade. That led to a break.
(Commercial)
The match returned with Elias whipping Ali into the ropes and Ali hit a dropkick. Elias charged, Ali moved, Ali kick to the head and a face first X-Factor by Ali got a two count. Ali hit a suicide dive leading to Elias hitting the barricade hard with his left arm taking the brunt of that bump. Ali went up top, Elias chopped him, Ali with punches and Ali hit a 450 Splash to the left arm of Elias. Ali with a Crossface submission on the left arm and Elias crawled to the ropes to break the hold. Elias put Ali on his shoulders and hit a sitout Powerbomb for a two count. Elias stretched the left leg of Elias in the stretch muffler submission, but Ali got to the ropes. Elias wrapped the left leg of Ali against the ring post. They battled on the top rope, Elias shoved him down, Ali landed on his feet and favored his left knee. Elias jumped off the top, but Ali hit him with a superkick. That was an impressive spot that they nailed perfectly. Back in the ring, Ali went up top and missed a 450 Splash because Elias moved. Elias grabbed the left knee, then he drove his knee into it. Elias hit the Drift Away neckbreaker for the pinfall win after about 12 minutes.
Winner by pinfall: Elias
Analysis: ***1/4 That was a very good match that featured some big moves, each guy was dealing with an injury and then Elias found a way to get the win. The spot they did on the floor where Elias jumped right into the superkick drew a huge pop from the crowd. They worked well together. I thought Ali was going to win the match, but WWE obviously likes Elias as a bigger guy with a lot of potential, so that result didn't surprise me too much. This is one of the better Elias singles matches I've ever seen. Ali is outstanding in the ring.
Post match, Elias put the crown on, sat on the throne with his guitar and was happy about his victory.
Samoa Joe was interviewed by Kayla Braxton with Joe getting asked about his triple threat King of the Ring of the match next week. Joe said that last night was just a minor inconvenience. Joe said that his path of destruction will lead him to the crown. Joe claimed whoever the Smackdown sends to the finals of King of the Ring will lose, then you will bend the knee and call him king.
Alexa Bliss and Nikki Cross, who are the Women's Tag Team Champions, were shown walking backstage because they are up next.
(Commercial)
TJR NFL PICK 'EM LEAGUES: The 2019 NFL season is upon this week, so that means it's time for you to join the TJR prediction groups on ESPN. They are FREE groups. No charge. Just for fun. All you need is to sign up on ESPN, then make your picks every week on their website or you can use their app. It's easy to set up.
* To join the STRAIGHT UP Pick 'Em group, click here now! Click "Join Group" after you log in and you're in. I finished second last year, so I'm looking for the win this season. I will pick my LA Rams to win nearly every game this year while some bad teams like Miami likely won't be picked by me all year long.
* To join the POINT SPREAD Pick 'Em group, click here now! We always get less people in this group, but it's a lot more challenging to pick who you think will cover the spread.
Aleister Black was shown in a darkened room with a spotlight on him. Black unbuttoned his shirt and said that he is heading down to that ring and seeing if there is anybody man enough to pick a fight with him.
Analysis: It has been about three months of this. He has beaten Cesaro and Sami Zayn, but done nothing else. Please do more with this guy. He's great.
The team of Alexa Bliss and Nikki Cross entered with the Women's Tag Team Titles. The Fire & Desire team of Mandy Rose and Sonya Deville entered as the opponents.
Analysis: Both teams are heels, but the Bliss/Cross team are booked like faces sometimes.
Alexa Bliss and Nikki Cross vs. Mandy Rose and Sonya Deville
This is not for the Women's Tag Team Titles. Rose did some posing, then a hair whip and Cross attacked with punches. Cross with a headscissors takeover and a bulldog out of the corner. Rose came back with a punch to the face. Rose sent Cross to the turnbuckle, but then Cross hit a dropkick to send Rose out of the ring. Cross went up top and she hit a cross body block on Rose/Deville on the floor.
(Commercial)
When they returned from break, Rose shoved Cross and her trash talk involved her saying "you will never look at me." Bliss said something, so Rose told her to shut up. Cross broke free, Bliss got the hot tag against Deville, knees to the ribs and a slap to the face of Deville and it got a two count with Rose breaking it up. Bliss hit a DDT on Deville, then Rose and Deville were battling outside the ring. Bliss was distracted by that because Rose drove Cross into the side of the ring, so when Bliss went for Twisted Bliss, Deville blocked it. Rose and Deville hit a Rose high knee and Deville low kick at the same time on Bliss for the pinfall win after about seven minutes.
Winners by pinfall: Mandy Rose and Sonya Deville
Analysis: ** It was a decent tag team match to build up Rose and Deville as potential challengers for the Women's Tag Team Titles. I liked the double team finishing move because it was a High/Low kick combination that has been used in wrestling for decades. It's a nice fit for Rose and Deville. Champions losing non-title is frustrating, but in this case, it's understandable to build up the challengers for the titles.
Randy Orton was shown walking backstage because he's up next.
(Commercial)
There was a commercial promoting The Undertaker on Smackdown next Tuesday from Madison Square Garden in New York City.
Chad Gable was shown getting ready for his match. Samoa Joe showed up and bumped into him. Gable said he's getting ready for King of the Ring. Joe showed up, made short jokes and said he knows that they affect him because Chad is mentally weak. Joe wished him luck. Gable was frustrated by it.
Let's Hear from Randy Orton
Randy Orton made his entrance wearing his ring gear and a jacket as we head to the end of the first hour. Orton will challenge Kofi Kingston for the WWE Title at Clash of Champions on September 15.
Orton said Clash of Champions is two weeks away, which means that you will have a new WWE Champion. Orton said that Kofi Kingston is a fraud that's not on his level and never been on his level. Orton said that Kofi felt for his trap last week and fans chanted "Kofi" for the WWE Champion. Orton said that the best part of last week was the sweet sound of Kofi's head bouncing off the floor. Orton said that for several weeks he's destroyed the New Day and this Power of Positivity crap. Orton said if you don't believe him, take a look.
There were clips of Orton hitting the RKO on all three New Day members on Smackdown, then Orton and The Revival destroyed Xavier Woods on Raw and last week on Smackdown, Orton gave Kingston a DDT on the floor in the backstage area.
Orton called out Kingston for a fight right now. The New Day music hit and The Revival duo of Scott Dawson and Dash Wilder were there to beat up Kingston. They punched Kingston repeatedly as they went down the ramp. Kingston whipped Dawson into the barricade, so Orton left the ring and hit Kingston with a clothesline. Back in the ring, Orton grabbed the microphone, yelled "stupid" and stomped away on Kofi's body. The Revival picked up Kingston.
Orton said that at Clash of Champions, he'll beat Kingston once and for all, he'll do it in front of the fans, his family, his friends, his brothers E and Woods and he'll do it with the three most devastating letters in WWE…but Kingston fought back with punches. The Revival beat up Kingston with punches again. The Revival whipped Kingston into the ropes, picked him up and they hit a Super RKO. Orton posed with The Revival as the fans booed them. Orton went over to Kingston again, said "stupid" a few times and Orton posed with The Revival.
Analysis: It was another dominant showing from Orton and The Revival with nobody there to help Kingston. The plan by Orton was well executed, it made Kingston look like a dumbass for falling for the trap again (with The Revival attacking Kofi) and the result was heel dominance that has happened a lot in this rivalry. The storyline is that Woods is still injured and at home although if you follow him on Twitter, he travels a lot for video game conventions. They didn't really explain where Big E was, but I guess we're just going to assume he was unable to save his buddy.
There was a video package about the Roman Reigns storyline with Daniel Bryan getting mad about Erick Rowan being involved in the attack on Reigns. That will lead to Reigns vs. Rowan at Clash of Champions.
Still to come: Daniel Bryan and Roman Reigns will be face to face.
(Commercial)
PLUG TIME: My WWE NXT UK Takeover Cardiff Review is here so please check that out if you haven't seen it yet. My AEW All Out Review is here. Both events took place this past Saturday. I liked the NXT Takeover Cardiff show a bit more (8.5 to 7.5 out of 10), but both had a lot of great wrestling. I think Walter vs. Tyler Bate is a legit WWE match of the year candidate while the Lucha Brothers vs. Young Bucks is one of the best Ladder Matches I've ever seen. We are spoiled with the amount of amazing wrestling we can watch all around the world these days.
There was a video about kids that are battling cancer for Pediatric Cancer Awareness Month and a plug for Connor's Cure charity. The video was narrated by Roman Reigns. Keep fighting, kids!
It was time for the next King of the Ring match with Andrade entering with Zelina Vega. Andrade checked out the crown on the throne on the stage. Chad Gable entered as the opponent.
Vega said from one vertically challenged superstar to another, she admires him for overcoming the odds. She is short too! Vega said that Gable could be King of the Ring if Andrade wasn't in this tournament and unfortunately for Gable, Andrade is there. Vega said that Andrade will beat Gable and there's nothing wrong with losing to the future King Andrade. She called Gable "little guy" to end it.
Analysis: Yes WWE, Gable is short. We get it. "Repetitiveness is my job." – Bart Simpson.
King of the Ring Quarterfinals: Andrade (w/Zelina Vega) vs. Chad Gable
Gable was aggressive early with a sunset flip for two and a monkey flip across the ring. When Gable charged against the turnbuckle, Andrade dumped him over the top to the floor.
(Commercial)
Andrade with hard chops, Gable with forearms, a kick to the ribs and a rolling kick to the head. Gable with a running neckbreaker. Gable with a wrist clutch chickenwing suplex (that's what Graves called it) got a two count. Andrade came back with a kick to the face. Andrade to the ropes, Gable went after him, Andrade tripped him up and hit a double foot stomp on Gable for a two count. Elias was shown watching the match on a TV backstage. Andrade went for a move, but Gable rolled through to get on top in a pinning situation. Andrade with two vertical suplexes, but Gable came back with two German Suplexes. Andrade with an elbow to the head followed by a third vertical suplex. Andrade went up top, he jumped with the moonsault, Gable moved, another attempt and Gable got the knees up to block. The fans were chanting for Gable as Chad went up top and hit a moonsault off the top for a two count. The fans popped big for that nearfall. Andrade game back with a hiptoss into the turnbuckle. Andrade with a running charge, Gable moved and Gable got a rollup into the bridging German Suplex. Vega distracted the referee Charles Robinson, so there was no count. Andrade with a back elbow to the face, Gable avoided the Hammerlock DDT and Gable got a sunset flip pin for the victory after about nine minutes. The crowd cheered the finish.
Winner by pinfall: Chad Gable
Analysis: ***1/2 Great match with Gable pulling off the upset win because I'm sure a lot of people assumed Andrade was going to the next round. The cool thing about this match is that the crowd really got behind Gable as he kept fighting back. The reaction for that moonsault was exactly what you want to hear for an underdog babyface like him. There was a bit of a slip on the pinfall at the finish, but it wasn't a big botch or anything like that. When Elias won earlier, plus the Vega promo pre-match, that made me think Gable was winning here. Before the tournament, I definitely thought Andrade could win it all.
The replays of the finish had a great shot of Vega looking shocked by the finish. Gable celebrated the win.
Analysis: The reaction by Vega was perfect. She's an excellent manager.
There was a plug for Raw with Steve Austin moderating the Seth Rollins/Braun Strowman contract signing next week in Madison Square Garden.
Aleister Black made his entrance.
(Commercial)
Aleister Black vs. Shelton Benjamin
Black did his pose in the ring, then he tried a spin kick, but Benjamin moved. Black with a jumping knee to knock Benjamin out of the ring. Black was on the apron and Benjamin hit a jumping knee to the face to knock Black to the floor. Back in the ring, Black came back with kicks to the body, strikes to the head, Benjamin missed a kick and then Black hit the Black Mass spin kick for the pinfall win after about two minutes.
Winner by pinfall: Aleister Black
Analysis: * Easy win for Black to continue his dominance. They need to get him a storyline because the fans react to him as a big star, yet he has nothing meaningful to do and it's been that way for like four months.
Shinsuke Nakamura was shown backstage with his buddy Sami Zayn because they are next.
(Commercial)
There was a video promoting NXT on USA Network on September 18.
Drake Maverick was backstage with the 24/7 Title and his wife Renee Michelle was there with him. A few people went after Maverick to try to pin him. Bo Dallas showed up, got the ROLLUP OF DEATH~! and it was enough to win. Dallas ran away with his buddy Curtis Axel running with him.
Winner and New 24/7 Champion: Bo Dallas
Analysis: Congrats to Bo for winning the comedy title. He's one of the most underrated guys in WWE.
Shinsuke Nakamura entered with the Intercontinental Title around his waist. Sami Zayn was with him doing a promo reminding us that Nakamura is the IC Champion. Zayn got the name wrong of the opponent in the ring and said the guy's name might as well be The Miz since he faces Nakamura at Clash of Champions.
Shinsuke Nakamura vs. Andrew Howard
Nakamura worked over Howard with a kick to the chest and Nakamura hit him with knees to the ribs. Zayn was on the microphone saying "show the Miz" as Nakamura set up his opponent on the top and hit a running knee lift. Nakamura hit the Kinshasa knee strike for the pinfall win after one minute.
Winner by pinfall: Shinsuke Nakamura
Analysis: 1/4* This was just a simple squash match to put over Nakamura again.
After Nakamura and Zayn left, Bo Dallas went down to the ring. The Lucha House Party and Singh Brothers went after Bo, but Axel was protecting Bo. Drake Maverick was there, he did the ROLLUP OF DEATH~! to Dallas and it was enough to win the title back.
Winner and New 24/7 Champion: Drake Maverick
When Maverick was celebrating on the stage, R-Truth emerged from King of the Ring throne and he did the ROLLUP OF DEATH~! on Maverick to win the 24/7 Title again.
Winner and New 24/7 Champion: R-Truth
The fans cheered Truth winning the title again, so at least it made them happy.
Analysis: Truth is my favorite guy to hold the title because he's the funniest guy in WWE these days. I'm cool with him winning the title again.
Daniel Bryan was shown walking backstage for the "Face to Face" main event segment.
(Commercial)
There was the commercial for The Undertaker on Smackdown next week. There's no word on what he might do on that show.
The Clash of Champions graphic reminded us that Roman Reigns faces Erick Rowan at that show on September 15.
Face to Face with Daniel Bryan and Roman Reigns
Daniel Bryan made his entrance alone in his street clothes. They plugged Smackdown at MSG next week while noting that tickets are still available.
The fans chanted for Bryan, so he said they are good people or hinted at it anyway. Bryan did a promo saying that people think he's guilty by association. Bryan said he had nothing to do with the attacks on Roman Reigns. Bryan talked about how people may not like him or talking about the environment, but what nobody can say about him is that he is a liar. Bryan said he has never lied to any of us. Bryan: "I hate liars." Bryan said he's demanding an apology from Roman Reigns not just for accusing him for something he didn't do or the Spear last week, but because Reigns is calling Bryan a liar.
Roman Reigns made his entrance with about five minutes left in the show. When Reigns got close to the ring, Rowan attacked Reigns from behind. Rowan whipped Reigns into the steel steps. Rowan picked up Reigns and sent him face first into the side of the ring apron. Bryan went over to Rowan, who shoved Bryan down. Rowan picked up Reigns and gave him a Powerbomb into the ring post, so Reigns' back was driven into the ring post. Rowan picked up Reigns and gave him the Iron Claw slam in the middle of the ring.
Rowan picked up the microphone to say that the joke is on Reigns. Rowan asked his buddy Bryan how he is doing. Rowan said that Bryan is worse than everybody else because he thinks Rowan is some puppet. Rowan mentioned Bryan slapping him in the face repeatedly last week, so he dared Bryan to go in the ring to slap Rowan in the face. The fans chanted "yes" for Bryan. Rowan said he is proud of what he's done to him. Rowan said he was proud of that accident backstage and crashing that car into Reigns and the pain he's going to feel at Clash of Champions.
Analysis: That was Rowan admitting to being the person that did the two attacks on Reigns.
Rowan tossed Reigns out of the ring. Rowan picked up the steel steps and hit Reigns in the head with the steps. Bryan went over to Rowan saying that he is his friend. Bryan slapped Rowan in the face. Rowan grabbed Bryan by the friend and gave him the Iron Claw slam through the table. Rowan yelled: "Nobody tells me what to do! Never again!" Rowan said that no one touches him. Rowan stood over the fallen Reigns and Bryan. Replays aired of Rowan's attack.
Analysis: It was a big moment in the career of Rowan as he took out Reigns and Bryan at the same time. Rowan dominated Reigns the entire time during their altercation. Bryan trying to calm Rowan down didn't work because Rowan made it clear he's not taking orders anymore. It's a way to give Rowan a bigger push as a singles heel. I'm not sure if this means that Bryan is going to turn babyface because I enjoyed him so much as a heel, but with the way this story has gone, they could have Bryan back in a face role in the near future. I'm not against a Rowan push at all because he's pretty good during tag team matches and it's a case of WWE wanting to push a bigger guy. By having Rowan dominate Reigns and Bryan at the same time, it makes Rowan look like a huge threat. It was booked well.
This storyline could also lead to Bryan helping Rowan beat Reigns with Bryan saying that he has been with Rowan all along, which would set up Bryan vs. Reigns matches. There a lot of ways this can go now.
Three Stars of the Show
1. Chad Gable
2. Ali
3. (tie) Andrade
3. (tie) Elias
The Scoreboard
7 out of 10
Last week: 5.5
2019 Average: 6.78 (Raw is 5.71)
Last 5 Weeks: 5.5, 7, 8, 6.5, 7.5
2019 High: 8.5 (February 26)
2019 Low: 5 (January 15, June 11)
Final Thoughts
I give this week's Smackdown a 7 out of 10
It was a pretty good edition of Smackdown with the two King of the Ring matches getting plenty of time and both matches were fun to watch. I thought Ali and Andrade would win, so I was a bit surprised by Elias and Gable getting the victories. I like when it's not predictable. I don't mind that my predictions were wrong. I've been happy with the tournament because most matches have been longer than ten minutes. They're getting time to show what they can do, so whoever wins the tournament (I'll pick Ricochet) will have earned it. Bayley's opening promo wasn't that heelish, but that's okay because I like the shades of grey.
This was also a huge show in the career of Erick Rowan since he revealed that he was the one that attacked Roman Reigns in two separate incidents. It might lead to Daniel Bryan becoming a babyface again although I enjoy Bryan so much as a heel. I'm interested to see how they book Rowan vs. Reigns at Clash of Champions because with Rowan as a singles heel now, he'll need a big win, but we all know Reigns doesn't lose very often.
The crowd in Norfolk was vocal all night. They helped make the show more fun to watch by popping for big moments in the matches and the opening segment as well as the main event. Hot crowds are a wonderful thing.
The next WWE PPV is Clash of Champions on September 15. Here's the official lineup so far.
WWE Universal Championship: Seth Rollins (c) vs. Braun Strowman
WWE Championship: Kofi Kingston (c) vs. Randy Orton
Raw Women's Championship: Becky Lynch (c) vs. Sasha Banks
Roman Reigns vs. Erick Rowan
Smackdown Women's Championship: Bayley (c) vs. Charlotte Flair
Raw Tag Team Championships: Seth Rollins and Braun Strowman (c) vs. Dolph Ziggler and Robert Roode
Smackdown Tag Team Championships: The New Day's Big E and Xavier Woods (c) vs. The Revival
Intercontinental Championships: Shinsuke Nakamura (c) (w/Sami Zayn) vs. The Miz
King of the Ring Tournament Finals: Raw wrestler (Ricochet, Samoa Joe or Baron Corbin) vs. Smackdown wrestler (Elias or Chad Gable)
Cruiserweight Championship: Drew Gulak (c) vs. Humberto Carrillo vs. Lince Dorado
The US Title match might be AJ Styles vs. Cedric Alexander based on the attack that happened on Raw. I assume the Women's Tag Team Title match will be Bliss/Cross vs. Rose/Deville after what happened on Smackdown. That will be 12 matches, plus there could be a 24/7 Title match too.
—
Thanks for reading. My contact info is below.
John Canton
Email mrjohncanton@gmail.com
Twitter @johnreport
Personal Facebook and TJRWrestling on Facebook