The John Report: WWE Smackdown Live 08/06/19 Review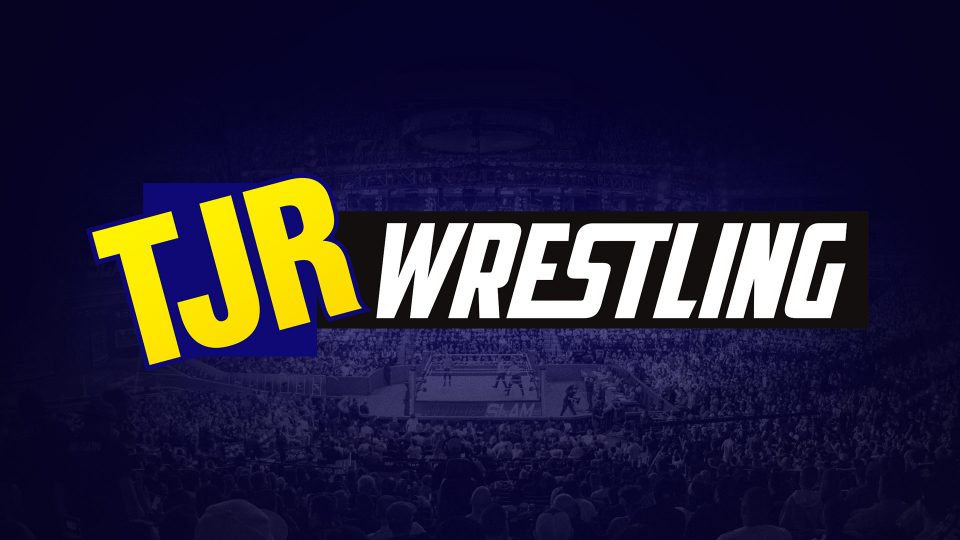 Welcome to another WWE Smackdown Live review right here on TJRWrestling. It's the last Smackdown before SummerSlam on Sunday. A few hours before the show, it was reported by several different sources including the Wrestling Observer that Vince McMahon ripped up the script for this show and they re-wrote most of it. That stuff doesn't really bother me because I have no idea what was originally planned. What's worth pointing out is that Vince did that the last two weeks as well, at least to some degree. Maybe the old man is losing it, but I gave each of the last two weeks shows a score of 7.5 out of 10, so they were good. Anyway, it must be frustrating for the creative team. I don't think it affects us as viewers that much, if it all. Let's get to the show.
Live from Detroit, Michigan, this is Smackdown Live for episode #1042. Follow me on Twitter @johnreport. Thanks to Melo Man for the banner up top. Please visit TJRWrestling.net daily for our regular updates on the wrestling business featuring WWE news coverage along with reviews about wrestling's past and present.
Smackdown began with a shot of the crowd in Detroit with Tom Phillips welcoming us to the show.
Let's Hear from Charlotte Flair
Charlotte Flair made her entrance in her pink gear and a robe. She faces Trish Stratus this Sunday at SummerSlam. The Smackdown announce team is Tom Phillips, Corey Graves and Byron Saxton as usual. The fans greeted her with "WOO" chants.
Flair said that every time the Queen steps foot in this ring, we are all witnessing greatness. She said that most people dream of greatness and desire it, but sadly we don't have the talent or discipline to achieve it. At the end of the day, you quit, you lie to yourself or you end up doing something else (like her quitting being a volleyball player and physical trainer to become a wrestler?). Flair mentioned Trish Stratus saying when the business changed, Stratus left to have a family and drive a minivan. Flair said that Trish sees Charlotte's greatness and it eats Trish alive. Flair claimed that Stratus was never as good as her while adding that the athletes of today are way better than they used to be. Flair talked about how Trish wanted that one more match in front of her kids and husband in Canada. Flair said not only will Trish's dreams not come true, Flair will shatter them.
Flair set up a video package about her career, but then they showed a video showing some Trish Stratus highlights instead. When the video ended, Flair shook her head because she wasn't happy about it.
Analysis: I think Flair is a better wrestler than Stratus ever was and she does carry herself like a star, but Stratus had a lot more star power as a face and a better audience connection whether heel or face. They are both outstanding overall performers, in my opinion. Trish is among my favorite women in WWE history, at least top three.
Trish Stratus made her entrance to a nice ovation and she slowly walked down to the ring. Stratus said that Flair didn't like that video because The Queen usually gets what she wants. Flair said she thought she spotted Trish's minivan in the staff parking lot.
Stratus got in the ring to talk to Flair and she said that she has been dreaming of one more match. Stratus said that Flair is the embodiment of everything Trish fought for. Trish said maybe it's to prove it to her kids or to these fans (the fans cheered), but also it's to prove it to herself. Stratus said to quote the great Harley Race, "there is no greater feeling in the world than to be under these bright lights" and she wants that and she needs that. Stratus said that Flair may be The Queen, but she is not Trish.
Flair said: "Welcome to your nightmare, Trish, because this Sunday I'm going to make you bow down to The Queen." Flair did a "WOO" in Trish's face and Trish slapped her in the face in retaliation. The fans chanted "one more time" as Flair had a staredown with Stratus. Flair walked away as they continued the staredown.
Analysis: It was okay as a final hype segment for their match at SummerSlam. I liked how Trish used a Harley Race quote about how great it feels to be under the lights because that's something that a wrestler has forever, and they want to perform in the ring as long as they can. The fans were into it. Flair not responding to the slap with an attack of her own was a bit of a surprise, but I think it's a case of WWE wanting to limit their physical interaction so that it means more on Sunday. I'm leaning towards a Flair win at SummerSlam since she's the full-timer, but I'm not sure about it.
Coming up: Roman Reigns will be interviewed, Xavier Woods/Big E vs. Daniel Bryan/Rowan and the KO Show with Kevin Owens and Shane McMahon.
Rey Mysterio was shown backstage because he's up against Dolph Ziggler up next.
(Commercial)
A video aired from Raw showing that Bill Goldberg will face Dolph Ziggler at SummerSlam on Sunday after Goldberg appeared on Raw to sign the contract.
Goldberg's music played, then they showed security backstage and Dolph Ziggler walked out of the locker room down the hallway. Ziggler walked onto the stage as Goldberg's music continued to play. Ziggler did some Goldberg mockery. They did not give him the sparkling entrance that Goldberg had in his career.
Analysis: As I have stated previously, they need to keep Goldberg vs. Ziggler as a short match. Three minutes or less.
Rey Mysterio entered as Ziggler's opponent. Mysterio has no match at SummerSlam right now even though he had an outstanding match on Raw against Andrade.
When Mysterio got to ringside, Ziggler attacked Mysterio with a forearm to the back to knock him down. When Mysterio got back to his feet, Ziggler dropped him with a superkick. After Ziggler was moved back, he picked up Mysterio and hit him with another superkick.
Ziggler grabbed a microphone. Ziggler said that another legend goes down courtesy of DZ. Ziggler said all these legends can keep coming back, but the same thing will keep happening. Ziggler said that on Sunday, he'll end the legend of Goldberg. Ziggler said he's not next because this match at SummerSlam is Goldberg's last match.
Analysis: It was effective in terms of showing Ziggler's aggressiveness going into SummerSlam. It also got a lot of heat because of how cheap it was. They can go back to this as a feud if they want as well.
Ali made his entrance as he ran down to the ring to check on Mysterio. Ali went into the ring and hit a spin kick on Ziggler to send him out of the ring. Ali hit a suicide dive to knock down Ziggler on the floor.
(Commercial)
That set up this match after the break.
Dolph Ziggler vs. Ali
Ali with a kick to the head followed by a sitout X-Factor for a two count. Ziggler got in a shot to the head followed by a clothesline leading to a flip bump by Ali. Ziggler wanted the superkick, Ali avoided it, got a rollup, Ziggler with a headbutt and a superkick for the pinfall win after three minutes.
Winner by pinfall: Dolph Ziggler
Analysis: *1/2 A quick match to put over Ziggler ahead of his SummerSlam match. These two could have an outstanding match if they get more time. Ali is one of the most talented guys on the roster with a bright future. This doesn't mean Ziggler is winning at SummerSlam, but at least it gives him a win.
A video package aired showing Roman Reigns avoiding the disaster attack last week on Smackdown. Last night on Raw, Samoa Joe wanted an apology for being falsely accused for what happened. That led to a video of somebody driving a car into the back of Roman's car while Roman was in the driver's seat. The mystery driver left. Joe helped Reigns, called for a medic to come out there and Triple H also checked on Reigns.
Analysis: Some of the camera angles make this look cheesy like the ones from inside the car and the beams in the backstage area. It doesn't bother me because I grew up watching silly Undertaker segments with ridiculous stuff all the time, but I know fans of today might hate it. I certainly don't love it. I'm just used to it as a lifelong WWE fan.
Roman Reigns was seated in a room for an exclusive interview after the break.
(Commercial)
A video was shown of Seth Rollins getting beat up by Brock Lesnar on Raw and Rollins guaranteed he will beat Lesnar to win back the Universal Championship.
The announcers plugged SummerSlam matches: Lesnar vs. Rollins for the Universal Championship, Kofi Kingston vs. Randy Orton for the WWE Championship, Becky Lynch vs. Natalya for the Raw Women's Championship in a Submission Match, Bayley vs. Ember Moon for the Smackdown Women's Championship, AJ Styles vs. Ricochet for the US Championship and Finn Balor vs. "The Fiend" Bray Wyatt. The full card is at the bottom of this post. I will have a preview up on Friday.
Roman Reigns Sitdown Interview
Roman Reigns sat down with Kayla Braxton "earlier today" in a backstage interview. Reigns said he has been through so much this year with so many obstacles and adversity. Reigns said he always knew what was attacking, but now he has no idea who is attacking him or why they are attacking. Reigns said that WWE has offered him personal security, but he's a man who does things on his own. Reigns said that this has affected his life, his livelihood and the opportunity to provide and protect his family. Braxton asked who does he think is responsible. Reigns said he knows it is not Samoa Joe and he stared into the camera saying he is sorry to Joe for the accusations. Reigns: "I apologize." Reigns said that he's got questions and he's going to get some answers tonight.
Analysis: It was what it needed to be with Reigns talking about how the attacker(s) was threatening his livelihood, so he wanted to find out who it was. They addressed it and it didn't take up too much time.
Natalya was shown walking backstage because she's facing Ember Moon in a match up next.
(Commercial)
The video package aired honoring Harley Race, who passed away at age 76 this past week. He was an 8-time NWA World Champion. This video featured comments from Jerry Lawler, Jake Roberts, Ric Flair, John Cena and Steve Austin. It also mentioned his great run as a manager for Lex Luger, Vader and his 2004 WWE Hall of Fame induction. His prime was before my time, but I have watched a lot of stuff from those days too. He was an awesome champion. Rest in peace, Harley. Thanks for the memories.
Natalya entered for her match. She will challenge Becky Lynch for the Raw Women's Title at SummerSlam on Sunday in a Submission Match as mentioned earlier. Emer Moon was next and she will challenge Bayley for the Smackdown Women's Title at SummerSlam. They are both babyface vs. babyface matches, but they have both had moments where they each hit finishing moves on their SummerSlam opponents.
Natalya vs. Ember Moon
Natalya was aggressive early on with punches, back body drop, but Moon landed on her feet, kick to the face and Moon sent Natalya face first into the mat. Moon went up top, Natalya to the apron, they battled on the floor and Moon hit a dropkick into the sternum into the barricade. Natalya whipped Moon into the side of the ring apron where the LED boards were. Natalya with a clothesline on Moon on the floor. Natalya with a Sharpshooter on Moon on the floor and the referee was counting, so it was a countout finish. They only got two minutes.
Match Result: Double Countout
Analysis: * It was the second night in a row where Natalya didn't care about winning the match because she wanted to send a message. I'm not a huge fan of that booking idea.
After the match, Bayley ran out and pushed Natalya off Moon. Natalya shoved Bayley into the barricade. Bayley got back up, so Natalya left. Bayley picked up Moon, but Moon didn't want her sympathy and that was it.
Analysis: The Bayley/Moon match has had the worst build of any Raw or Smackdown match at SummerSlam. They could have done a lot better in terms of making us care about that match.
Kevin Owens was shown walking backstage to host his talk show after a break.
Analysis: There was not a lot of wrestling in the first hour with two short matches. That's not good to see. There was action for sure, but the matches felt like an afterthought.
(Commercial)
The Kevin Owens Show
Owens said this isn't like a regular KO Show, so he called for Shane McMahon to get out there right now. After a bit of a delay, Shane made his entrance. They have a match at SummerSlam on Sunday. When Shane got in the ring, Greg Hamilton was about to do the special introduction, but Owens said we don't have time for this crap.
Owens talked about how ever since he issued the challenge to put his career on the line at SummerSlam, people have asked why hasn't Shane put his career on the line? Owens said it's because of Shane's last name because he can say what he wants and do whatever he wants. Owens said he's changed his mind. Owens said he was trying to appeal to whatever sense of pride Shane has or his disgusting ego, but since the McMahons say they give these people what they want, Owens asked Shane to put his career on the line too. Owens said that if Shane wins, KO is gone and if Kevin wins then everybody gets what they want because Shane is done. That led to "YES" chants.
Shane said he was going to ponder that for a second and said that would be an emphatic "no." Shane said that Kevin's ego is what got himself in the mess in the first place because Owens is the one that put his career on the line. Shane said it's no shame if Kevin loses to the Best in the World.
Shane said he could pin Owens in the middle of the ring and KO is gone. Shane said he can slap on one of the most devastating submission, the Triangle Choke, then Kevin can submit and KO is gone. Shane said that Owens could lose by countout, which would mean that KO is gone. Shane said that maybe Kevin will freak out, which he will, then he can do something that gets him disqualification and the end result would be that KO is gone. Shane said his career would be over and finally he will be rid of Owens.
Owens summarized that saying Shane's not going to do it? Shane said of course he's not going to do it. Owens said that Shane just exposed to everyone that he really doesn't have any balls. Owens tossed the microphone down. Shane said that perhaps they should give a prelude to what will happen at SummerSlam. They cleared the ring.
Elias showed up in the ring for a cheap attack, but Owens was ready and tossed Elias out of the ring. Shane hit Owens in the back with a forearm. Owens grabbed Shane out of the ring and tossed him over the announce table. Owens cleared off the announce table. Elias got back into it, but Owens was ready and gave him a Stunner on the announce table. Shane tripped up Owens leading to Owens bumping hard onto the table. Shane worked over Owens with punches and kicks. The fans booed. Shane shoved the announce table over so that it trapped Owens against the table and the barricade. Shane got in some more kicks to the head. Shane put a chair up against KO's head. Shane ran and hit a running dropkick into the chair against KO's head. Shane trash talked Owens while KO was down. Referees showed up to get Shane back. More trash talk from Shane. The fans booed as Shane left.
Analysis: That was intense and I thought it was very well done. I know people hate Shane the character, but he did a great job along with Owens in getting over the importance of their match. The promos by both guys were solid, the surprise attack from Elias was expected and that allowed Shane to get the advantage on Owens. They don't allow chair shots to the head, but I guess it's okay to dropkick a chair into somebody's head. I fully expect Owens to win the match at SummerSlam. After seeing this segment, I feel even more confident in that prediction.
(Commercial)
There was a commercial hyping up Lesnar vs. Rollins at SummerSlam. That's the likely main event.
Replays aired of Shane McMahon beating up Kevin Owens before the break thanks to Elias showing up.
Sami Zayn made his entrance by doing his ridiculous dancing routine and he was in his ring gear. Why wouldn't he try to help his friend Kevin Owens? Because it's WWE and they don't think we think of this stuff even though we do. Last week he challenged Aleister Black to a SummerSlam match, which has been accepted.
Zayn said last week he offered Aleister Black a gift because Zayn offered him a match at SummerSlam. Zayn talked about all the hype surrounding Black and how does Black respond? With silence. Zayn said Black locks himself in a dark room because he's safe there. Zayn said that Black doesn't want a fight with him at SummerSlam because he knows Zayn will beat him.
Aleister Black's music played, then he did a promo from a laying position and he said their SummerSlam match happens now. Black made his entrance for the match. Graves complained about how this wasn't fair to Zayn.
Analysis: The SummerSlam lineup was rumored to have up to 14 matches, so I'm not that surprised that they would do it here instead. It will have less than that now.
Sami Zayn vs. Aleister Black
Black with a kick to the chest, Zayn bailed to the floor and Black did his moonsault off the ropes leading to the seated position in the ring. That led to a break.
(Commercial)
The match returned with Zayn working over Black with punches. Black came back with a spin kick to the chest, but Zayn hit a backbreaker for two. Zayn grounded Black with a chinlock. Black with the running forearm, back elbow, sweep kick and a running knee to the face by Black. Black with the moonsault off the ropes onto a standing Zayn. Black with a rising knee to the face of Zayn. Black lifted up Zayn with his boot followed by the Black Mass kick for the pinfall win after six minutes.
Winner by pinfall: Aleister Black
Analysis: ** It was a decent match that needed more time to really stand out more. This was about putting over Black as a deadly striker and the Black Mass finishing kick is really being protected as a killer move. Zayn loses nearly every match he has, which is very frustrating because he's one of my favorite guys in WWE. I understand Black winning here and have no problem with it, but I'd love to see Zayn utilized better. I'm sure I have written that many times this year.
Shelton Benjamin was backstage and asked if he sees himself competing for the 24/7 Championship. Benjamin looked around, he said "well" and then he left.
Analysis: What a gimmick. I didn't say good.
Xavier Woods and Big E were shown walking backstage with Woods giving Big E water bottles as Big E soaked himself with water.
Firefly Fun House
The Firefly Fun House with Bray Wyatt was shown while Huskus the Pig was passed out from eating too much candy. He said his SummerSlam opponent Finn Balor isn't scared of anything. Wyatt laughed about Balor willingly invited The Fiend to SummerSlam. Wyatt said they have hurt for so long, but now it is Finn Balor's turn to hurt. Wyatt said The Fiend is coming, "let me in" and they showed clips of Wyatt as "The Fiend" again.
Analysis: The reaction for Wyatt as The Fiend has been very good so far. I expect another big reaction to him at SummerSlam.
(Commercial)
They showed the WWE 2K20 video game trailer that was released on Monday.
Chad Gable was shown getting ready. For what? I don't know. He put an elastic stretching band down. Elias showed up complaining about Gable putting his stuff near Elias' guitar. Elias mocked Gable for being short and said you had to be "this tall" to step to Elias. Gable got in his face, did nothing and Elias left.
Analysis: At least they remembered Chad Gable is on the roster. He's a great talent that has had some great matches on 205 Live recently, but he's forgotten on Smackdown. Use him better.
A video package aired with Kofi Kingston responding to Randy Orton after what Orton said last week. Kofi talked about how it was difficult to stand out in WWE, but in 2009 he was doing just that. They showed the clip of him ruining Orton's career and the famous table spot in MSG. They followed up with Orton hitting Kingston with a RKO and yell "STUPID" at him repeatedly. Kofi said that there were always rumors that Randy used his influence to hold him back. Kofi talked about how he worked as hard as he possibly could and he wondered what he wasn't doing to get to that next level. Kingston said that he had to stay positive, keep on grinding and prove he was worthy. Kingston said that having to wait 11 years to have a WWE Title match made him more resilient and appreciate what he has. Kofi said that the Power of Positivity is very real because that's how he lives his life and he wants to inspire people. He talked about wanting to use his influence to lift people down while Orton uses his influence to hold people down. Kofi said that beating Orton is vindication and to prove that he belongs. Kofi said when he beats Orton at SummerSlam, we'll see who the "stupid" one is.
Analysis: That was excellent just like the Orton video last week. They didn't interact that much physically or with in-ring promos to build up this match, but I liked how both videos were done. As I have stated in the past, the reason for "STUPID" ten years ago was because Kofi forgot to stay down for The Punt, so Orton yelled "STUPID" and dropped him with a RKO. They aren't going to use that in explaining what happened.
Big E and Xavier Woods made their entrance. They are the Smackdown Tag Team Champions. Daniel Bryan and Rowan were up next as their opponents.
The New Day's Big E and Xavier Woods vs. Daniel Bryan and Rowan
This was not for Xavier and Big E's Smackdown Tag Team Titles. Bryan with a running dropkick on Woods. Woods came back by sending Bryan out of the ring and hitting a somersault dive over the top onto Bryan on the floor.
(Commercial)
The match returned with Big E slamming Woods onto Bryan. Rowan tagged in with a body slam on Woods, but Woods came back with a kick to the face. Woods with a kick to the ribs, Woods with chops and Rowan went running into the ropes with a running cross body block. Bryan tagged in, Rowan whipped him and Bryan hit a corner dropkick on Woods followed by Rowan hitting a splash on Woods. Bryan grounded Woods with an armbar, but Woods got back up with a forearm to the face. Rowan tagged in, punched Big E off the apron and Rowan whipped Woods out of the ring. Rowan whipped Woods into steel steps and over the barricade at ringside.
(Commercial)
Back to the match, Xavier Woods hit a missile dropkick on Rowan. Big E got the hot tag against Bryan with his usual hot tag offense with two belly to belly overhead suplexes, the side belly to belly suplex and the running splash. Big E picked up Bryan, but Bryan got away and hit a running dropkick to the front of the left knee. Bryan with hard kicks to the chest, Big E avoided the roundhouse and Big E got a rollup for two. Big E picked up Bryan in the Stretch Muffler submission on the knee. Bryan countered that into the LeBell Lock submission and Big E avoided that with a one armed Powerbomb for two. Bryan wanted to tag out, but Rowan was on the floor. Rowan got back up, tagged in and hit a spin kick to the face of Big E for two. Woods tagged in, kick to the face of Rowan and Big E dropped Rowan with a clothesline. Woods up top and he hit an elbow drop on Rowan all the way across the ring, but Bryan saved the pinfall. Big E with a Spear on Bryan on the apron. Woods charged, so Rowan picked up the steel steps and hit Woods in the face for the DQ after 18 minutes.
Winners by disqualification: Big E and Xavier Woods
Analysis: ***1/2 Great match that got a lot of time and they went three segments. That doesn't happen that often in the main event. Once Big E got in there with the hot tag, the action really picked up and I was impressed with some of the spots they day. Rowan is so effective as the big man in a tag team match. He's not a great worker overall in terms of singles matches, but in tags, he is very good. Bryan was awesome as always while Woods and Big E worked their asses off as well. The last few minutes were excellent with the crowd really showing a lot of interest for what they were doing. A DQ finish in a nearly 20-minute match is disappointing, so that hurt the match a bit.
After the match, Rowan hit Big E with the steel steps as well. Bryan went into the ring and stomped on Woods' face repeatedly. Rowan with the Iron Claw slam on Big E. Rowan held up Woods and Bryan hit the running knee to Xavier's face to put him down.
Roman Reigns was shown walking backstage just like the end of last week's show. Reigns went into the locker room and told everybody to get out except Buddy Murphy. Reigns asked Murphy if he did it since he saw him there last week. Buddy said that he didn't know what he was talking about. Reigns asked Murphy who did it and Murphy said he didn't know who did it. Reigns asked Murphy again, Murphy said he didn't want any trouble at all and Murphy said he didn't know who did it. Murphy said if he knew who did it, he still wouldn't tell Reigns a damn thing. Reigns punched Murphy and threw him into a garbage can. Reigns tossed Murphy onto a table. Reigns asked who did it. Murphy said, "Rowan did it." Reigns asked if he was talking about Rowan and Daniel Bryan. Murphy said he saw Rowan, but he didn't see Daniel Bryan.
There was a shot of Bryan and Rowan watching from the ring as Reigns was still in the locker room. It ended there.
Analysis: That was a good "interrogation" by Reigns. Murphy was in the background last week at the end of the show, so that's some nice continuity. It would be even better if Murphy was booked in a storyline on Smackdown, but at least he got to be in a scene with Reigns where he got his ass kicked. It looked like a believable brawl. Also, if Buddy Murphy becomes an ally of Bryan and Rowan that would be an awesome way of utilizing Murphy.
I am surprised they waited until the very end of the show to do this. I know Reigns tweeted after the show about wanting answers from Rowan, but I figured they would have done that during the show and then set up Reigns for a SummerSlam match. It's hard to believe that Reigns isn't in an official match at SummerSlam right now. The rumors are Reigns vs. Bryan, but it might be Reigns and Samoa Joe vs. Bryan and Rowan.
I expect something to be announced before SummerSlam on Sunday and if I had to guess right now, I think they do the tag team match.
Looks like I had to beat a confession out of @WWE_Murphy, I'll have no problem beating an explanation and an apology out of you. @ERICKROWAN #SDLive

— Roman Reigns (@WWERomanReigns) August 7, 2019
Three Stars of the Show
Daniel Bryan/Rowan
Big E/Xavier Woods
Kevin Owens/Shane McMahon
The Scoreboard
6.5 out of 10
Last week: 7.5
2019 Average: 6.77 (Raw is 5.61)
Last 5 Weeks: 7.5, 7.5, 6.5, 7, 5.5
2019 High: 8.5 (February 26)
2019 Low: 5 (January 15, June 11)
Final Thoughts
I give this week's Smackdown a 6.5 out of 10.
It was a slightly above average Smackdown although if you look at my scores, it is below the yearly average. I think the lack of in-ring action hurt, but I did enjoy the build to SummerSlam matches like Owens/Shane while the Kofi Kingston video was very effective. The Flair/Stratus promo was okay. They booked Dolph Ziggler in a strong way ahead of his Goldberg match, which was the right way to utilize him.
The main event tag team match was very good even with the DQ finish. That match really helped save the show because they were lacking in long matches before that. The mystery angle to end it should get people talking even though some fans lack the patience to see it through. They want everything now, but I prefer slower-paced angles. It's just a little surprising there's no Roman Reigns match at SummerSlam as of right now. Perhaps there will be by Sunday whether it's a tag team match or singles.
The next WWE PPV is SummerSlam on August 11 in Toronto. Here's what we know so far.
Universal Championship: Brock Lesnar (c) vs. Seth Rollins
WWE Championship: Kofi Kingston (c) vs. Randy Orton
Shane McMahon vs. Kevin Owens (If Owens loses, he quits)
Raw Women's Championship Submission Match: Becky Lynch (c) vs. Natalya
United States Championship: AJ Styles (c) vs. Ricochet
Charlotte Flair vs. Trish Stratus
Bill Goldberg vs. Dolph Ziggler
Finn Balor vs. "The Fiend" Bray Wyatt
Smackdown Women's Championship: Bayley (c) vs. Ember Moon
Cruiserweight Championship: Drew Gulak (c) vs. Oney Lorcan
Ten matches are official. All singles matches. I can't remember the last time that happened.
—
Thanks for reading. My contact info is below.
John Canton
Email mrjohncanton@gmail.com
Twitter @johnreport
Personal Facebook and TJRWrestling on Facebook