The John Report: WWE Smackdown Live 04/16/19 Review (Superstar Shake-up)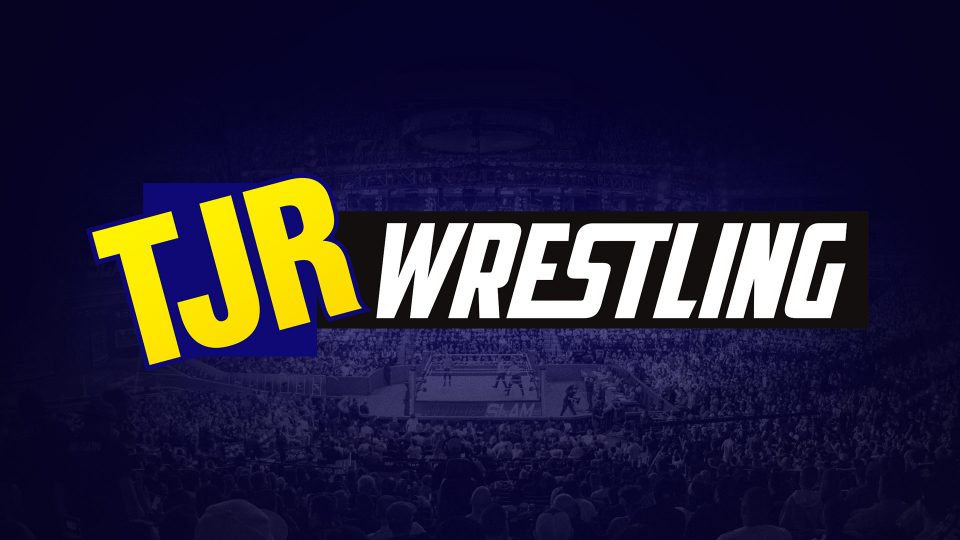 It's time for the second part of WWE's Superstar Shake-up. Several big names were moved from Smackdown to Raw on Monday including AJ Styles, The Miz and The Usos. Now we get to find out who goes from Raw to Smackdown.
Live from Montreal, Quebec (for the second night in a row), this is Smackdown Live for episode #1026. Follow me on Twitter @johnreport. Thanks to Melo Man for the banner up top.
Smackdown started with highlights from Raw showing the superstars that joined Raw in the first part of the Superstar Shake-up including the main event of the night that saw AJ Styles become a part of Raw.
There was a shot of the live crowd in Montreal and then the music of one of their hometown heroes hit as Kevin Owens made his entrance to the ring. He got a huge pop because he's hosting his talk show.
The Kevin Owens Show with Kevin Owens
Owens entered the arena to a standing ovation. The ring was filled with the "KO Show" logo along with three leather chairs. Owens waved to somebody at ringside, which were members of his family. Owens paused to soak in the cheers. He looked emotional standing in the ring.
Owens welcomed the crowd to the Kevin Owens Show. He spoke in French and my French isn't great, but I'm pretty sure he said that being here tonight with his family is his WrestleMania.
Owens mentioned that later tonight, Mr. McMahon himself (the crowd booed) is going to be there to reveal the biggest acquisition in the history of Smackdown Live. Owens claimed that the biggest superstar on Smackdown Live is already there because that's him. There were loud "Kevin Owens" chants for KO. Owens introduced his guests, Kofi Kingston and Xavier Woods from New Day.
Kofi Kingston entered with the WWE Championship around his waist and a tray of pancakes. Xavier Woods was with him. There was no Big E because he had knee surgery today (he posted about it on social media) and he's out of action for about 6-8 weeks. The announcers just said Big E had an injury without going into specifics. There were "Kofi" chants.
The three men sat in the leather chairs in the ring as fans did the "Ole Ole Ole" chant. Owens said it's great to have Kofi there because he faced Daniel Bryan at WrestleMania to become the WWE Champion. Owens said that he hasn't had the chance to tell Kofi yet, but he wants to say "congratulations." Owens applauded and the crowd gave Kofi a standing ovation.
Kingston stood up to say that he appreciates the kind words. He said that at WrestleMania, they did something special, he got to spend it with his family, with his brothers and he got to share it with the fans. Kingston said "je suis la champion" meaning "I am the champion." They chanted "oui" for that, which means "yes" of course.
Owens noted that Big E isn't there and it's not because he's still stuck in the splits position in Brooklyn. Woods said that last week, Big E was injured. Woods noted that Raw took like 80% of the UpUp DownDown roster and he wanted Tyler Breeze on Smackdown. Kofi told Woods it's going to be fine.
Owens said that according to his notes that he left backstage, Kofi and Xavier have a tag team match against Rusev and Nakamura. Owens said that he thinks the guys need backup more than ever, so he thinks they need the help of Big K as in Owens and then he said Big O is funnier, so let's go with that. Owens said he wanted to be the third member of the New Day. Kingston added if he's willing to wear a crop top, Owens said he'll work on that, then Woods mentioned things like pancakes, video games and movement of the groinal region. Owens swiveled his hips to show he can hang out with them. Kingston asked the fans if they want to see Kevin Owens as an honorary member of The New Day, which led to the "oui" chants. Woods said that it's settled, so here is "Big O" as part of New Day. Owens took off his jacket and put on a New Day crop top over his KO t-shirt that was very tight. They also put a unicorn headband on Owens leading to the three men dancing with KO doing awkward dances. The crowd loved it.
Analysis: That was a fun opening segment with Owens playing to the crowd well and joining The New Day for this evening only. It is still weird to see Owens acting like a babyface and I'm sure whenever he's out there doing stuff like that, fans are going to think he'll go back to his heel ways. The ovation from the crowd for Owens was outstanding. I'm sure he enjoyed that.
Rusev and Nakamura were shown backstage watching on the TV. Cesaro walked up to them saying he sees three guys in the ring, so Cesaro suggested he joins them tonight.
Finn Balor made his entrance with the Intercontinental Championship around his waist, so he is up next for a match up next.
Analysis: That's a big addition for Smackdown. Balor is a great talent that can have awesome matches with anybody and I think going to Smackdown will be good for him. Since Balor is the Intercontinental Champion, it will be interesting to see how they book the titles since Smackdown has both midcard titles now with Samoa Joe as the US Champion. Joe was apparently sick on Monday, so apparently, the plan was to have Joe on Raw and they might just delay it until next week. I don't know how they are officially going to do it, but that's the plan.
(Commercial)
Ali entered as Balor's opponent, so it's a matchup of faces.
Finn Balor vs. Ali
Balor knocked down Ali with a shoulder tackle. Ali with a dropkick followed by a headlock. Balor with a running back elbow, body slam and elbow drop got a two count. Ali with a kick to the face, he sent Balor to the floor, another kick in the face and Ali hit a suicide dive to take out Balor on the floor.
(Commercial)
Balor was aggressive with three chops, Ali avoided a chop, kick to the face by Ali and an X-Factor that sent Balor face first into the mat. Ali connected with two hard chops and Balor came back with the elbow to the chest into a slam. Balor with a Slingblade and when he charged in again, Ali hit a superkick for two. Balor drove Ali to the turnbuckle, Ali tried a Tornado DDT, Balor slipped out and hit a double foot stomp to the chest. Balor went up top, but Ali dropkicked Balor to crotch him on the top rope. With both men standing on the top, Ali hit a hurricanrana for a two count. Great nearfall. Ali slowly climbed to the top rope, he jumped off the top with the 450 splash, Balor moved and hit a dropkick that sent Ali into the corner. Balor went up top and hit the Coup de Grace double foot stomp for the pinfall win after 11 minutes.
Winner by pinfall: Finn Balor
Analysis: ***1/4 That was some very good action from the moment the bell rang and a fast-paced match between two very athletic guys. This was a smart choice as an opening match for Balor against somebody that wrestles a similar style. Ali continues to impress every time I see him. Balor will fit in well on Smackdown since it's more of the wrestling show and he'll thrive as one of the best workers in the company.
Post match, Balor put the title around his waist and shook Ali's hand while saying "good job" to him. Balor posed in the ring to celebrate the win.
Kofi Kingston and Xavier Woods walked down the hallway looking for Kevin Owens. Woods told Owens he had to eat Big E's pancake time of 5:34. Owens said he hasn't eaten a pancake before. Owens ended up eating some of them as Kingston and Woods encouraged him. That was it.
R-Truth and Carmella did their "What's Up" combo ring entrance. Carmella faces Charlotte Flair up next.
(Commercial)
The creepy buzzard in the box video aired. It likely has to do with Bray Wyatt's return. Since it was shown on Raw and Smackdown, he could be on either show.
It was back to the pancake eating from Owens with Owens apparently finishing up the whole plate. Kingston and Woods said that Owens is one of them now.
Charlotte Flair made her entrance for her first match since WrestleMania. Flair was wearing the same purple gear she had on at WrestleMania nine days earlier. Speaking of WrestleMania, Carmella's trophy for winning the Women's Battle Royal at WrestleMania was at ringside.
Charlotte Flair vs. Carmella (w/R-Truth)
Flair with a kick followed by a hair whipped and Flair told the crowd "I hate Canada." Carmella came back with a kick for a two count, so Flair rolled to the floor. They battled outside the ring with Flair driving Carmella back first into the barricade. Carmella hit a cross body block off the barricade and sent Flair back in the ring for two. Carmella pushed Flair face first into the middle turnbuckle followed by the bronco buster against the turnbuckle. Flair sent Carmella to the apron and a boot to the face knocked Carmella to the floor.
(Commercial)
Flair was in control after the break as she did a Flair strut to rile up the crowd. Carmella slipped out of a slam attempt leading to a hair whip. Carmella was on the apron again where Flair did a dragon screw leg whip against the middle ropes. Flair whipped Carmella into the barricade at ringside. Flair went to the top of the barricade, Carmella pulled her off and Carmella hit a superkick on the floor for two. Back in the ring, Carmella was selling a left knee injury, so Flair did a chop block to the knee. Flair slapped on the Figure Eight submission move on Carmella leading to the tapout to give Flair the win at eight minutes.
Winner by submission: Charlotte Flair
Analysis: **1/4 It was a decent match with Flair getting a win as expected against Carmella. It will be interesting to see who Flair feuds with next because she's always in a featured role.
Post match, Truth checked on Carmella and the music of Lars Sullivan hit. That led to Sullivan doing his slow walk with some groaning as he slowly walked down to the ring. Sullivan got in Truth's face, Truth hit an elbow off the ropes and Sullivan laughed about it. Sullivan caught Truth and hit him with the Freak Accident slam. Sullivan stared at Carmella, who was still sitting against the turnbuckle. Carmella went under the bottom rope to leave the ring. Sullivan did his creepy smile at Carmella. Sullivan picked up Truth and hit a running sitout Powerbomb. Sullivan did some grunting to celebrate.
Analysis: It was another week of kicking ass for Sullivan. Last week, he did the Freak Accident followed by a top rope headbutt. This week it was changed to a Freak Accident and a Powerbomb on both shows, so maybe no more headbutts. Sullivan is apparently going to be on Smackdown only even though he was listed on the Raw list of new talent yesterday. It seems like they have settled on Smackdown for him.
Becky Lynch is up next.
(Commercial)
There was a reminder for The Shield's Final Chapter on WWE Network on Sunday at 9:30pmET. I will likely review that on TJRWrestling.
Let's Hear from Becky Lynch
Becky Lynch aka Becky Two Belts aka The Man entered with the Raw and Smackdown Women's Championships with her as she entered the ring to a big pop from the crowd. They showed highlights from WrestleMania where Lynch won those two titles in the main event of WrestleMania.
Lynch said that she did what she said she would do when she beat Ronda Rousey to become the Raw and Smackdown Women's Champion. They chanted "Becky Two Belts" for her although it wasn't that loud. Lynch spoke about how she was watching Raw and tonight on Smackdown Live and it reminded her of what her job was. She said job number one was to run right through Lacey Evans, then she'll win new battles and slap new heads. Lynch talked about how she would batter every single one of them dopes because those titles are her passports that will allow her to pick fights with anyone on either brand.
Ember Moon made her entrance as a newcomer on Smackdown. Moon told Lynch she better get used to seeing her because the "Shenom" is on Smackdown Live. Lynch said "what a talent" and she advised Moon not to interrupt The Man again. Moon said she's not there for advice, she's there to make a name for herself and what better way to do it than to step up to the woman that beat Ronda Rousey in the main event of WrestleMania.
Analysis: Ember is one of my favorite women's wrestlers in WWE with a lot of potential. She really impressed me in her NXT days with her ability to sell moves well and she's more than just a great athlete. Plus, the Eclipse is one of my favorite finishers in the company.
Bayley was next as a newcomer to Smackdown from Raw. Bayley said this is exciting and this is what the Superstar Shake-up is all about. Bayley said that she has joined Smackdown Live and Lynch asked if she wanted a hug. Bayley said she's got all her hugs out on Raw and she said it's been a while since they've seen eachother. Bayley said that with her partner Sasha Banks, they became the first ever Women's Tag Team Champions. There were boos for that. Bayley said that as special as those titles are to her, now that she is on Smackdown Live as a singles competitor, she's got her eyes on two other titles (held by Lynch).
Analysis: The reaction to Bayley wasn't that strong. There were boos. She has lost a lot of momentum in the last couple of years in terms of her popularity. She went from being one of the most well-liked women on the show to just another face. I hope Smackdown Live leads to good things for her.
The IIconics entered with the Women's Tag Team Titles around their waists. Billie Kay said she could have sworn somebody said two belts. Peyton Royce said somebody definitely said it while Kay mentioned that Ember and Bayley have zero belts. Royce mocked Bayley by mentioning they took their titles and unlike last night, Naomi isn't there to back her up. Kay said that their titles are so much better than Becky's titles because their titles are…iconic.
Paige's music hit and she was looking great as always as she stood on the stage. Big pop for her. Paige said that she's on Smackdown Live while pointing out that the audience would have more fun if they defended them. Paige was there to introduce two gifted women…and here comes Mandy Rose and Sonya Deville.
Mandy and Sonya walked onto the stage with Paige while saying that they need no introduction. Deville said that Smackdown Live has waited long enough for the reunion of Absolution.
Paige said that she wasn't there to introduce Mandy and Sonya. Paige said she was there to represent two brand-new revolutionary women that she called the next Women's Tag Team Champions…it's Asuka. She's not new, but this is a new concept to have Asuka in a team. The partner of Asuka is a NXT call-up, the "Pirate Princess" Kairi Sane. Paige told the women to get the others in the ring.
Analysis: It's nice to see Sane on the main roster. She's an outstanding wrestler with a cool looking finishing move. Asuka is not "brand new" at all. She's also over a decade older than Paige. Asuka being a tag team wrestler feels like a demotion a bit, but at least she'll add some credibility to those Women's Tag Team Titles when they win them.
The eight women got into a brawl while Becky Lynch left the ring without getting into a fight with anybody. The faces dumped the heels out of the ring leading to a break. It's holla holla holla tag team match time.
(Commercial)
The match was made official during the commercial break. That happens nearly every week.
Peyton Royce, Billie Kay, Mandy Rose and Sonya Deville vs. Asuka, Kairi Sane (w/Paige), Bayley and Ember Moon
Moon with a headscissors to Kay, Royce tagged in and Moon hit a kick to the head. Bayley tagged in with an elbow drop on Royce. Deville tagged in, Bayley with boots to the face and a back elbow off the turnbuckle. Asuka tagged in with a kick on Deville, but Deville managed to send Asuka back into the heel corner. Rose tagged in, Asuka with a hip attack and a stomp to the head. Sane tagged in for the first time on Smackdown with a kick to the back, Asuka with a bulldog and Sane hit a dropkick on Rose. Bayley dumped Deville out of the ring. Bayley with a suicide dive that took out Rose and Deville on the floor. Moon went up top with a cross body block on the four heels on the floor. That was cool.
(Commercial)
The match returned with Rose hitting a running knee followed by a running kick from Deville. Rose drove Bayley into the turnbuckle, Royce tagged in and put her boot into Bayley's throat. Bayley dumped Royce to the apron. Asuka got the hot tag against Royce, hip attack by Asuka on Kay and Deville. Asuka with a kick to the head followed by a release German Suplex and a kick to the face. Asuka with a running kick to the face of Royce for a two count as Rose broke it up. Moon with a cross body block on Rose. Deville with a Spear on Moon, Bayley with a Bayley to Belly on Deville with some fans booing Bayley and then Kay was back in with the Eat Defeat move that Gail Kim has used with a boot to the face while pulling on the arm. Sane hit a spinning back fist to Kay. Royce slapped Sane and sent her to the apron. Asuka with a back fist to Royce followed by a reverse DDT. Sane tagged in, went up top and hit the Insane Elbow on Royce for the pinfall win after about eight minutes.
Winners by pinfall: Asuka, Kairi Sane, Bayley and Ember Moon
Analysis: **1/2 It was an average tag team match with a finish that put over the newcomer Sane. That was smart because she has one of the best finishers in WWE with her top rope elbow. The crowd popped big for Sane getting the hot tag and getting the win for her team.
Post match, the faces celebrated the win with Paige raising the hands of her new tag team Asuka and Sane.
Still to come is Vince McMahon revealing the biggest acquisition in Smackdown Live history.
The announcers mentioned some of the superstars coming to Smackdown: Finn Balor, Lars Sullivan, Ember Moon, Bayley and Kairi Sane.
A replay aired from last week when Lars Sullivan attacked Kurt Angle on Raw and Sullivan also attacked Rey Mysterio on Raw this week. They also showed highlights of Sullivan beating R-Truth earlier. Finally, a clip aired of Sullivan beating The Hardy Boyz last week.
The Hardy Boyz did a locker room cell phone promo as they held up their Smackdown Tag Team Titles. Matt said they made people remember them with Jeff saying they are the greatest tag team in all of space and time (Matt said the "time" part at the end).
Kevin Owens aka Big O was shown doing the New Day intro from backstage as they were ready for their match. Woods and Kingston encouraged Owens to do the intro like Big E. Owens did the routine: "Montreal, don't you dare be sour, clap for your world famous five-time champs, your new WWE Champion and the Big O and feel the power!" They made their entrance as Graves joked that he missed Big E already. That was funny.
Analysis: Great job by Owens with the New Day style introduction.
The trio of Owens, Kingston and Woods entered to a big pop. Owens was in New Day gear.
(Commercial)
Buddy Murphy was shown backstage doing a promo. He said that he dominated the 205 Live roster as the Cruiserweight Champion for six months and he said that he was the best-kept secret is coming to Smackdown Live.
Analysis: Murphy is a very good worker that has improved a lot in the last year in terms of his look and skill in the ring. He can have a great match with anybody. He has also been engaged to Alexa Bliss for a while and I believe they are still together. She congratulated him on Twitter although she is remaining on Raw, so that will be tough on their relationship.
Kevin Owens, Kofi Kingston and Xavier Woods vs. Cesaro, Shinsuke Nakamura and Rusev (w/Lana)
Owens was wrestling in a New Day shirt. Rusev started with Woods with shoulderblocks against the turnbuckle and Woods came back with a clothesline. Kingston tagged in for a double team takedown on Rusev. Nakamura with a boot to the face of Kingston, but Kingston came back with a double foot stomp attack out of the corner for a two count. Kingston and Woods did their quick tag routine that they liked to do called the unicorn stampede, so Owens tagged in and he took part in it. Owens with the cannonball splash on Nakamura against the turnbuckle. Woods covered Nakamura for two. Nakamura came back with a spinning left kick to the head. Cesaro tagged in, he dumped Woods over the top in the heel side of the ring and Nakamura sent Woods into the barricade.
(Commercial)
The heels were still in control with Nakamura working over Woods by the ropes and Rusev got a two count out of it. Rusev put Woods' head over by the ropes, so Lana slapped Woods in the face. Well done. Nakamura set up Woods on the top rope, he went for a knee, Woods avoided the knee attack and Nakamura kicked Woods while he was sitting on the top rope. Woods fought out of the corner, knocked Nakamura down and Woods hit a missile dropkick on Nakamura. Kingston tagged in with a chop on Cesaro, who was legal. Kingston hit a dropkick followed by a jumping clothesline and a double leg boom drop by Kingston. Kofi set up for the Trouble in Paradise, Cesaro charged, boots to the face and Kingston hit the SOS slam for a two count. Cesaro came back with the Cesaro Swing on Kingston followed by a Sharpshooter, which is a big move in Montreal. Owens broke that up with a superkick. Nakamura kicked Owens down. Woods with a DDT on Nakamura. Rusev sent Woods out of the ring. Rusev tagged in, Kingston avoided an attack and Owens got the hot tag. Owens tossed Rusev to the floor, so Owens launched Kingston over the top to take out the heels on the floor. Kingston hit the Trouble in Paradise on Rusev and Owens hit a Stone Cold Stunner on Rusev for the pinfall win after 13 minutes.
Winners by pinfall: Kevin Owens, Kofi Kingston and Xavier Woods
Analysis: *** The main event on Raw was similar to this match and I gave it the same three-star rating. It's just a typical WWE six-man tag team match that we see all the time. Owens getting the win made the crowdy, so it was the right call to have him get the win. That Stunner did not look good because Rusev sold it almost like a snapmare takeover instead of a Stunner. Owens joked about it on Twitter.
https://twitter.com/FightOwensFight/status/1118339810568097802
As the New Day celebrated the win in the ring, Vince McMahon was shown watching the celebration on a TV backstage. Vince is up next.
(Commercial)
The creepy doll video featuring a rocking chair was up next. It was another tease video for Bray Wyatt.
Vince McMahon's Big Announcement
Vince McMahon made his entrance with about eight minutes left in the show. Vince did his strut on the way to the ring as the fans gave him a mixed reaction while singing the "No Chance" theme song.
Vince said it was so nice to be good in Montreal and he was booed. Vince talked about how this man is the future of Smackdown and the future of WWE. Vince called this man the greatest acquisition in Smackdown history and why wouldn't he be because he's tough, he's talented and he exudes charisma. Vince introduced…Elias.
Analysis: I didn't expect Elias to be moved to Smackdown. He's okay, but nothing really that special. For a guy that's been on the main roster for two years, he has yet to a memorable match or feud yet.
Elias made his entrance with his guitar as he walked down to the ring saying that Vince is a man that knows what WWE stands for. When Elias got into the ring, Vince shook his hand.
Elias mentioned that his WrestleMania performance was interrupted by John Cena, then The Undertaker and then Rey Mysterio this week on Raw. Elias said that Vince has his finger on the pulse of what this audience wants. Heels lie. Elias ripped on Montreal and had a line about "taking the reigns" of Smackdown tonight, so that should give away what was coming.
Roman Reigns made his entrance to a pretty big ovation while the announcers freaked out about it.
Reigns went into the ring with Elias and Vince was still in the ring. Reigns went after Elias, he punched him and hit a Superman Punch on Elias. Reigns stood in the ring, Vince McMahon got in his face and told Reigns to go to the back. Reigns hit a Superman Punch on Vince, who landed near Elias.
Reigns grabbed a microphone: "I don't care what he (Vince) says…Smackdown Live is my hard now." The fans cheered.
Reigns posed by the turnbuckles. Following some replays, Reigns went back into the ring (he was on the ramp) and hit a Spear on Elias. Reigns did his loud yell celebration to end it. Reigns left up the ramp where he did some posing as Phillips commented on Reigns being the greatest acquisition on Smackdown Live history. Reigns smiled on the stage as the show signed off there.
Analysis: Welcome Reigns to Smackdown. It was obvious when they teased the largest talent acquisition in Smackdown Live history since Reigns is a former WWE Champion, Universal Champion and a guy that headlined WrestleMania four years in a row. A fresh start will be good for him. It's also good for Seth Rollins to not have Reigns on the same show to allow Rollins to be more of a featured star on Raw.
The list of names that have joined Smackdown Live looks like this:
Roman Reigns
Intercontinental Champion Finn Bálor
Elias
Bayley
Ember Moon
Kairi Sane
Lars Sullivan
Buddy Murphy
Mickie James
Liv Morgan
Chad Gable
Apollo Crews
Heavy Machinery (Otis and Tucker)
No Nikki Cross yet, but I assume she'll be on Smackdown.
Three Stars of the Show
Kevin Owens
Finn Balor
Ali
The Scoreboard
7 out of 10
Last week: 6
2019 Average: 6.97 (Raw is 5.54)
Last 5 Weeks: 6, 6.5, 7, 6, 7
2019 High: 8.5 (February 26)
2019 Low: 5 (January 15)
Final Thoughts
I give this week's Smackdown a 7 out of 10.
It was a fun edition of Smackdown with some very good in-ring action, I enjoyed the opening promo a lot and there were surprises with the moves from the Superstar Shake-up. I thought Kevin Owens had a really strong night, Finn Balor did very well also and Roman Reigns made a big splash in the main event. It was a very good night for the majority of the babyface wrestlers on this show.
I liked Smackdown slightly more than Raw this week. Both shows were entertaining for different reasons. There were also a lot of similarities with all of the tag team matches in order to get more people on the shows. On the positive side, nobody on Smackdown had their name changed and no tag teams had "Experience" in the title. That's a good thing!
—
Thanks for reading. My contact info is below. Go Toronto Raptors, Toronto Maple Leafs and Toronto Blue Jays.
John Canton
Email mrjohncanton@gmail.com
Twitter @johnreport
Personal Facebook and TJRWrestling on Facebook