The John Report: WWE NXT Takeover The End 06/08/16 Review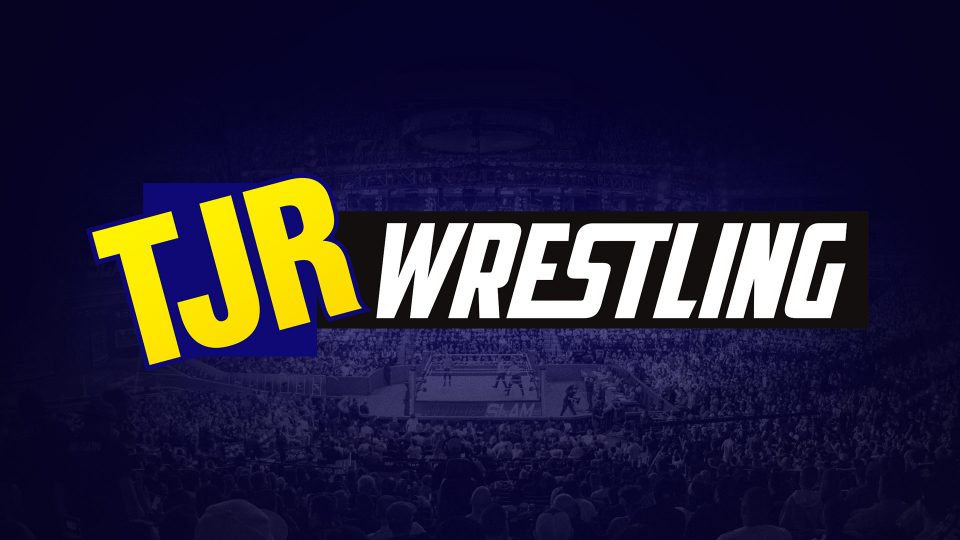 NXT Takeover "The End"
June 8, 2016
Full Sail University in Orlando, Florida
The opening video package focused on some NXT history including some of the men and women that won titles in the early days of NXT like Seth Rollins and Paige leading up to the current champions. It was really well done.
The tagline for the show is "NXT Takeover: The End of the Beginning." We don't know what that means yet, but we might by the end of the night.
Tye Dillinger aka "The Perfect 10" made his entrance. The announce team of Tom "red suit" Phillips and Corey Graves welcomed us to the show. This is the television debut of Almas. There wasn't much of a fancy intro for him.
Andrade Cien Almas vs. Tye Dillinger
Dillinger avoided a takedown early and did the "ten" taunt with the crowd backing him up. They each ran the ropes going for moves, but Almas got the better of that with a dropkick on the mat. Headscissors takedown by Almas. He went for a dive to the floor, Dillinger moved, so Almas posed between the top/middle ropes. That was cool. Back in the ring, Dillinger with a tilt-a-whirl backbreaker. Almas went for a moonsault off the middle rope, Dillinger moved, so Almas hit it anyway. That was pretty sweet although it's a spot you can't do all the time. Almas posed upside down on the turnbuckle, Dillinger hit him with a superkick and it was good for two as well as a "holy shit" chant. Almas did a cartwheel into a double knee attack. Bulldog by Almas. Running double knee attack in the corner by Almas gets the victory. It went about 7 minutes.
Winner by pinfall: Andrade Cien Almas
Analysis: **1/4 A very good debut for Almas. They wrestled at a fast pace right at the beginning of the match with both guys hitting some big moves. I don't think most people thought that Dillinger had a chance to wince since it's the debut of Almas, but I'm glad he got a lot of offense in. It's easy to see why WWE likes Almas since he's got a great combo of speed and power. Dillinger impressed me again. The crowd wants him to be a bigger deal too. I hope Dillinger gets more TV time going forward because he deserves it. He's one of the most talented guys in the entire company.
The announcers plugged Triple H doing a Facebook Live chat after the show is over.
Nia Jax, the challenger for the Women's Title, was shown getting ready backstage.
American Alpha defends the tag team gold against The Revival up next. Here's a video package of the title change two months ago.
NXT Tag Team Championship: American Alpha (Jason Jordan & Chad Gable) vs. The Revival (Scott Dawson & Dash Wilder)
The crowd was solidly behind the tag team champions. Dawson was in there with Gable, it looked like Dawson had the advantage and then Gable took him down with headscissors. Jordan tagged in with a dropkick for Dawson and then a dropkick for Dash too. There was a brawling spot by all four guys. Then the faces were able to get out of suplexes and they both applied Ankle Locks at the same time. That was really cool. The crowd was into it big time. Gable with a knee attack to the arm. The ref was distracted by Dawson trying to get in, so Dash hit a cheap shot and here's the tag to Dawson. Gable got a couple of rollups. Dawson nailed Gable with an uppercut to send him out of the ring. Gable with a top rope double clothesline. Double dropkicks by Gable & Jordan, then a double clothesline and they both posed for the cameras. The ref was distracted by Jordan, so the heels did a double team stun gun on Gable.
The heels worked over Jordan as the crowd began the "save the Gable" chant. This is usual formula for Jordan/Gable matches with the build up to Jordan receiving the hot tag. Gable was able to get a nearfall on Dawson, but he couldn't tag out as Dawson hit a Spinebuster for two. Dash nailed Gable with an uppercut shot. Gable tried to break free, but Dash stopped him with a shoulder to the gut. Gable applied an armbar on Dash against the ropes. Nice spot. Dawson tagged in and prevented the tag while also taking a shot at Jordan. Double team move by the heels with Dawson hitting a top rope leg drop for two. Gable was finally able to get free and tagged in Jordan. Jordan was on fire with a dropkick, a t-bone suplex (the straps are down) and a running shoulder block on Dash in the corner. Overhead suplex by Jordan on Dash gets a two count. Double team move by the heels saw Dash hit a clothesline leading to a Dawson (he was legal) getting a two count. Jordan brought in Gable, Jordan hit a dropkick and Gable hit a bridging German Suplex for a two count. Crowd chanted "this is awesome" for them. They are right! Dash pulled Jordan off the apron and that sent Jordan crashing into the steps. Gable applied the Ankle Lock. Dawson pushed him off, right into a Dash uppercut leading to a two count for Dawson. The heels went for a tag team move off the top, but Gable turned it into a belly to belly suplex. It didn't look perfect, but it was good enough to work. Jordan got back in there. They went to set up their finish, but Gable was shoved to the floor. Then The Revival took advantage with The Shatter Machine and Gable couldn't make the save, so that was enough for the win.
Winners and New Tag Team Champions: The Revival
Analysis: **** It was a fantastic tag match just like they did two months ago in Dallas. It was hard to keep up with every move because they are so quick with a lot of reversals throughout the match. The chemistry is obviously there with these guys. There were several spots in the match where they could have ended it, but they kept on going and put on a classic match that was one of the best tag matches in WWE in a long time. I liked it more than the match they had in Dallas two months earlier. It's a reminder that tag team wrestling can be great if you build up stories and let the talent have a chance to show what they can do in the ring. They can probably call up Jordan and Gable to the main roster very soon. The Revival will probably have to deal with Gargano & Ciampa in a title feud after this.
Post match, Jordan and Gable were in the ring. They were attacked by two big dudes in tank tops. The announcers reacted to this as if they had no idea who they were. Nice double team moves by these guys including a double clothesline into a legsweep. The crowd booed them. Legendary manager Paul Ellering appeared on the stage. Ellering managed the Legion of Doom with Graves saying he may be the greatest manager of all time. That's a stretch, but it's okay for a heel to say it.
Note: The team is called the Authors of Pain. Their names are Sunny Dhinsa and Gzim Selmani.
Analysis: That was a great debut. I didn't know who they were when they showed up and neither did the crowd, but that's okay. We like surprises in wrestling. They sent a message immediately. That's what new wrestlers should do. As for Ellering, his presence will help. His daughter Rachel was signed to a WWE deal recently, so no surprise that he's getting involved.
A commercial aired for the Warcraft movie.
There was a video package to set up the Austin Aries match against Shinsuke Nakamura.
Aries walked out with taped ribs. I'm not sure why, but they were taped. Nakamura's theme song and entrance is so cool. He's my favorite guy in NXT right now. No offense to everybody else. He's just a special talent.
Analysis: Nakamura has the coolest entrance in wrestling. I love the music with the violins, the way he makes his way down to the ring and the pose against the ropes while in the ring. The whole thing just works very well.
Austin Aries vs. Shinsuke Nakamura
The crowd was solidly behind Nakamura at the start of the match. They did a lot of jawing early on. Nakamura nailed him with some knees to the ribs. The crowd was chanting the Nakamura song as the match was going on. Nakamura puts his foot on the throat of Aries and shakes, so the crowd cheers that too. Aries with a knee breaker followed by a leg whip. Aries with a dropkick to the knee as Graves put over the strategy by noting the kicks of Nakamura are a strength. Aries with a back elbow to the back of the neck gets two. Aries went for a springboard senton attack, but Nakamura got his knees up to block it. Back elbow by Aries gave him control again. Aries with an elbow drop off the top gets two. Aries kept him grounded with a chinlock. Nakamura came back with a kick to the head. Nakamura with a forearm shot, then he nailed three kicks to the chest. Nakamura with a knee to the midsection for a two count. Aries with a hard chop to the chest, he avoided a kick and got a rollup for a two count. Aries with knees to the head. Great spinning forearm shot by Aries sent Nakamura to the floor. Aries with a suicide dive to the floor sent Nakamura into the barricade. Back in the ring, that got a two count for Aries. Nakamura came back with a triangle submission, but Aries got his foot on the ropes to break it.
Nakamura with a knee strike to the rib, then to the neck and front suplex. Aries avoided the Kinshasa and suplex Nakamura so his injured left leg hit the mat. Aries applied the Last Chancery submission in the middle of the ring. Nakamura crawled to the ropes to break it. Aries with a boot to the face and then a hurricanrana off the middle rope. Running corner dropkick by Aries. Aries went up top, he went for the 450 and Nakamura moved. Aries avoided a knee attack in the corner. They exchanged forearm shots on the apron. Enziguri kick by Nakamura wins that battle. Aries was able to catch him and hit a brainbuster on the apron. That was sweet. The crowd chanted "holy shit" for that. Aries missed an attack outside the ring and hit the guard rail. Nakamura rolled him back into the ring. Nakamura on the middle rope hit a knee to the back. Reverse Exploder Suplex by Nakamura. The announcers set up the finish with Nakamura hitting the Kinshasa knee strike for the pinfall win. It went 17 minutes.
Winner by pinfall: Shinsuke Nakamura
Post match, Nakamura celebrated the win in front of the very appreciative crowd. They love the guy. So do I. He's amazing.
Analysis: **** A great wrestling match. It's another outstanding effort from Nakamura with Aries also reminding us how great he is when he gets time to tell a story in the ring with another talented wrestler. I like how Aries was in control for the majority of the match. Perhaps Nakamura should have sold the left leg injury a bit more because Aries did work on it a lot, but it was fine. I liked the story of Aries going for that big move late in the match, he missed it and Nakamura capitalized to get the win. Once Nakamura started on that comeback you knew it was all over. This wasn't at the same level as Nakamura vs. Zayn in Dallas when they had a five-star match of the year, but it was still very good. I assume Nakamura gets a NXT Title shot probably at the August Takeover event now. It would make sense anyway. I'd rather have Nakamura on the main roster this week, but I get that they want to keep NXT strong too.
They plugged tickets on sale this Saturday for NXT Takeover Brooklyn on Saturday, August 20. That's arguably the biggest NXT show of the year, at least based on what they did last year.
Analysis: That's a huge UFC night for UFC 202 with Conor McGregor vs. Nate Diaz and CM Punk's UFC debut is likely that night too. Huge.
There was a clip of NXT Champion Samoa Joe arriving earlier in the day.
A video package aired to set up the Women's Title match with Asuka defending the gold against Nia Jax. In the build up to this match, they wrote Bayley out with an injury angle when Jax took her out. It's weird having a Takeover without a Bayley match, but it makes sense in the storyline.
Nia Jax made her entrance first. Good response for the babyface champion Asuka.
NXT Women's Championship: Asuka vs. Nia Jax
The size difference is obvious as Jax towers over Asuka. Jax grabbed her by the hair and tossed Asuka across the ring. Asuka was able to lock in submission the shoulders of Jax, then she hit a kick and Jax followed by catching her with a backbreaker. There were dueling chants from the crowd. Jax worked her over some more. Asuka went with a tight front facelock submission, but Jax turned it into an impressive suplex for two. Asuka went for an armbar, Jax rolled through and then Jax tossed Asuka back first into the turnbuckle. Jax with a running hip attack in the corner. Jax with a bearhug. They did a spot where Asuka countered Jax by applying a knee bar submission and Jax got to the ropes. Huge spinebuster by Jax. Jax missed a legdrop and then Asuka nailed a running knee to knock her down. Great quickness by Asuka leaping to the middle rope and hitting a missile dropkick. Running hip attack (butt splash) by Asuka gets a nearfall. Jax blocked a kick and hit a Powerbomb for two. Asuka applied an armbar submission similar to what Becky Lynch uses for a finisher. Huge kick to the head by Asuka, then a spinning back kick and Jax yelled at her. Asuka hit a kick to the head followed by another running kick to put Jax down and Asuka covered for the win after nine minutes.
Winner by pinfall: Asuka
Post match, a doctor checked on Jax while Asuka slowly left the ring with the title. I think it's just a worked thing to put over the intensity of the match.
Analysis: *** A pretty good match where they told the story of the overpowering heel tossing around the tiny babyface. The announcers kept pointing out how nobody had beat up Asuka like this before and they were right to do it. It's a way to put over Jax even though she lost clean. Asuka's arguably the best women's wrestler in WWE right now, so I'm not surprised when she has a very good match. I'm impressed by Jax because she's been wrestling for less than two years and is performing at a high level. Nice work by both.
There was a commercial for the one hour Breaking Ground show that followed this show. I look forward to watching that because Breaking Ground was awesome.
The NXT GM William Regal was interviewed backstage in an "earlier today" segment. He spoke about the excitement surrounding the steel cage match. As he was talking, a backstage employee was shown walking with former TNA Champion Bobby Roode. Regal turned his head as the dude said something to him that we couldn't hear. Regal ended the interview and walked into the room. The idea is he's meeting with Roode.
The announce team of Graves and Phillips were shown on camera. Graves smiled saying "Bobby Roode" while Phillips wondered if Triple H would talk about it on Facebook live.
Analysis: It was pretty well known that Bobby Roode would be starting in NXT soon. That's his second time on camera. I thought they might have him appear in the ring on this show, but it looks like they may save it for the next set of tapings.
The steel cage lowered above the ring for the first cage match in NXT history. It's the traditional silver steel cage.
A video package aired showcasing the long rivalry between NXT Champion Samoa Joe and former champion Finn Balor. This is their third time main eventing a Takeover event.
Neville was shown ringside at the event. He's a former NXT Champion.
Analysis: He's been out with an ankle injury for a couple of months and should be back soon. It's weird that he broke his ankle doing a baseball slide move he's done hundreds of times, but that's wrestling.
The challenger Finn Balor made his entrance. He's rocking that "demon" paint all over his body as he usually does at Takeover events. He entered the cage by climbing over the top to get inside of it. No fancy entrance for the NXT Champion Samoa Joe. He's all business as usual.
The "only" ways to win are pinfall, submission or climbing out of the cage with both feet hitting the floor. Door escape is possible too. If it was up to me it would only be escape the cage. They announced Balor at 190 pounds? That's it? Usually they lie about weight and would say 220 pounds for a guy like him. Joe is advertised at 282 pounds.
NXT Championship: Samoa Joe vs. Finn Balor
Balor nailed a dropkick as Phillips noted it is Balor's first cage match. Balor nailed Joe with three forearm shots to take the big man down. Huge kick by Balor knocked Joe down again. Balor went to climb, but Joe pulled him down and a hip toss by Joe sent Balor into the cage. He did it again. Hard kick by Joe on Balor against the turnbuckle. That was some Broski Boot action. Joe did another hip toss into the cage. That one looked vicious. Joe tried to walk out the door, but Balor kicked him. When Balor tried to climb out, Joe held him to prevent it. Joe with a German Suplex gets two. When Joe tried to climb, Balor chopped him in the knee. They were both standing on the top rope, so Joe nailed an enziguri kick in the back to knock them both down for a two count. Balor sent Joe into the cage, then Balor nailed Joe with two hard strikes. Joe avoided a third one. Balor with a dropkick sent Joe against the cage again. Hard kick to the face by Balor while he was on the top rope, but then Balor crotched himself on the top. Ouch. Both guys were down.
Joe nailed Balor with a uranage slam. Joe wanted a Muscle Buster, but Balor countered to a pinfall attempt for two. They traded punches and then Balor nailed a Pele Kick to knock Joe down. Balor did a Sling Blade take down off the top rope and then he did a regular Sling Blade. Joe avoided a corner attack. Joe nailed a senton splash in the corner. Joe nailed the Muscle Buster and Balor kicked out at two. That is Joe's finisher, so significant kickout by Balor there. Joe yelled: "I'm going to end you!" Balor came back by sending Joe into the cage two times and hit the Sling Blade again. Corner dropkick by Balor two times in a row. Balor nailed the Coup de Grace double knee attack off the top for one…two…no. So there's Joe kicking out his finisher. Joe came back with the Coquina Clutch submission, Balor countered using the ropes and did a double foot stomp. Balor climbed up the cage. Joe grabbed his leg. Both of Balor's legs were out of the cage, but Joe slammed his head into the cage. Joe had Balor above his head as Joe stood on the second rope and Joe nailed Balor with a Muscle Buster off the second rope. Joe covered for the win after 17 minutes.
Winner by pinfall: Samoa Joe
Analysis: ***3/4 A very good main event match that likely ends this rivalry with Joe emerging as the victor. I like the story they told with Joe using the power early on, Balor getting that momentum and nearly getting the win. Both guys kicked out of finishers, so it made sense that it would take something extra for the match to end. That's why Joe hitting the Muscle Buster off the middle ropes was the right move. The stipulation called for a huge ending that would be memorable and that's what they did. Balor's probably going to the main roster very soon. Joe vs. Nakamura seems like a main event match for the NXT Takeover Brooklyn show in August. That should be awesome.
Post match, both guys sold it big time as they laid there on the mat without moving much at all. They aired replays of the key spots.
Joe was given the NXT Title and he continued to sell exhaustion. Balor was still on the mat as referees and a ringside doctor checked on him. Joe held up the NXT Title on the ramp. Then he hugged the title that means so much to him.
The show ended right at the two hour mark. Some other NXT Takeover events went over two hours, but this one was completed after two hours.
Analysis: Having Balor sell the finish big time is smart way to put over the massive finishing move that Joe needed to do in order to win the match. On the main roster, you almost never see that. In NXT, they tell stories in an old school way where guys sell moves big time and it makes the victor look like an even bigger star. I wish the main roster did it more often.
Five Stars of the Show
1. Shinsuke Nakamura
2. Austin Aries
3. Jordan/Gable
4. Dawson/Wilder
5. (tie) Samoa Joe
5. (tie) Finn Balor
I know I cheated and picked eight people, but they all deserve credit.
Final Thoughts
I give the show a 8.5 out of 10. My score for NXT Takeover Dallas was a 9 out of 10. I just felt that one was boosted by the Nakamura/Zayn match so much.
It was another excellent NXT Takeover event. I don't even think they're capable of doing a bad show in this format anymore. When you only have five matches in a two hour show that means there's going to be a lot of time for the talent to show what they can do. We saw that on this show as three matches went over 15 minutes, the women's title match told a good story and the opener was a fine way of debuting a new star.
Nakamura continues to impress me so much. I had seen him a fair bit in Japan, but it's not like I watched every match he had there. Coming to WWE, it's a completely different style. He's adapted very well. Aries is well known and showed how great he is again.
The Tag Team Title change was a bit of a surprise. It sucks that American Alpha only had a two-month title reign. However, that's likely because they are going to be called up to the main roster within the next month or two, so that should be considered a good thing. I enjoyed this match a lot.
The Joe/Balor rivalry appears to be over after about six months of high profile matches. While they didn't have an epic rivalry, it was very good and I think Joe is a bigger NXT star after feuding with Balor. That's the whole point of doing a title change. The guy that wins the gold should be elevated to that next level. I think Joe is there. As for Balor, clearly he'll be on the main roster soon – I assume by the time Smackdown goes live next month.
It was another very good wrestling show produced by NXT. We're used to it by now. Check it out if you missed it.
Thanks for reading. Go Toronto Blue Jays.
John Canton – mrjohncanton@gmail.com
Twitter @johnreport
Personal Facebook and TJRWrestling on Facebook