The John Report: WWE NXT Review 07/29/15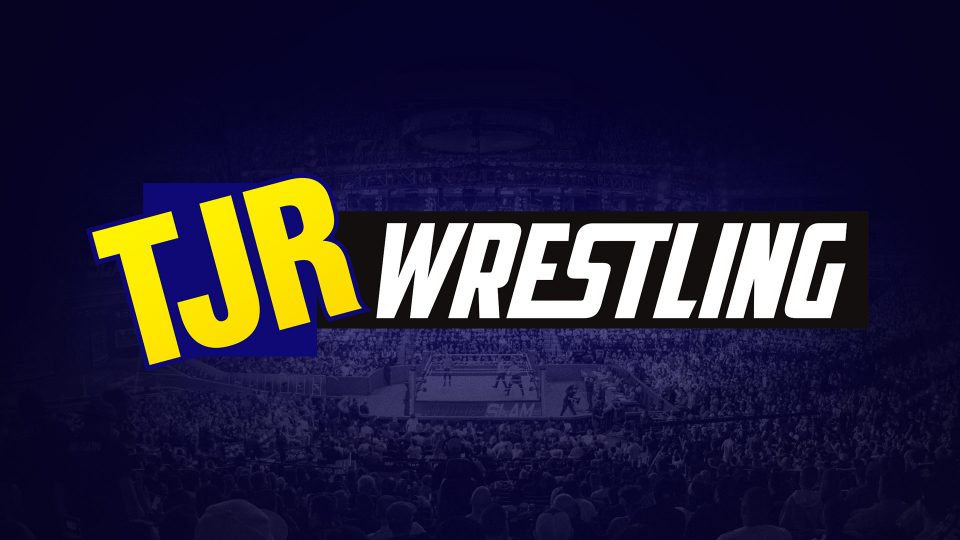 The show begins with the NXT intro video.
The ridiculously fun intro of Enzo Amore and Colin Cassady with Carmella started the show off. As usual the crowd is hot for them. It was good to read that they were working live events with the main roster last weekend. Their act will get over with any crowd, but they have to get better in the ring.
Enzo Amore & Colin Cassady (w/Carmella) vs. Dash Wilder & Scott Dawson
Nice running cross body block by Amore. Cass slammed Enzo onto Wilder and then Cass hit some power moves. Amore hit a corner splash followed by a cross body block off the top rope for two. After a distraction from Dawson, Wilder sent Amore shoulder first into the ring post. The heels worked over Enzo with a lot of quick tags, which is the same formula for nearly ever Amore/Cassady. It's the way they do their matches so they can build to the hot tag for Cass. When Wilder got in, Amore almost broke free, but was held by Wilder leading to a Dawson dropkick. Slingshot suplex by Dawson for two. Wilder missed a corner attack, so Amore made the tag to Cass who went against Dawson. Corner splash by Cass, then a boot to Wilder a sidewalk slam on Dawson. Tag by Cassady to Amore, so Wilder grabbed Cassady's leg and then sent him into the pos outside the ring. Amore went after and Dawson nailed him with a clothesline. Wilder and Dawson hit a tag team move called the Shatter Machine where they tossed Amore in the air and then Wilder hit a Codebreaker like move for the pinfall win after seven minutes.
Winners by pinfall: Dash Wilder & Scott Dawson
Analysis: **1/2 A good tag match that was a breakthrough win for Wilder and Dawson. They really haven't been booked to win much on NXT, so getting that victory over the established Enzo/Cass team was big for them. The announcers put it over for them. I liked the finishing move a lot too. As for Enzo/Cass, I think they should win the Tag Team Titles at NX Takeover in Brooklyn in three weeks because the NY crowd will be on fire for them. That's why I'm a bit surprised by the loss here. Still, it was good booking to try to elevate a new team.
Charlotte vs. Dana Brooke later and also Blake/Murphy vs. The Vaudevillains for the Tag Team Titles.
The new tag team of Jason Jordan and Chad Gable were interviewed after their win last week. Jordan said they may not see eye to eye, but they make sure to get the job done. Gable said they don't need to talk in nursery rhymes or stay hyped for the Hype Bros who put people to sleep. Gable said they're ready, willing and…he told Jordan to say the name, but he wouldn't so Gable said "Gable" to end it.
Analysis: I like these guys. Jordan is a talented guy that has needed something worthwhile for a while. Gable's got an obnoxious personality that will only grow as his ego gets bigger.
(Commercial for Arnold Schwarzenegger's Terminator in WWE 2K16. Really good commercial.)
A video package aired showing the beef between Dana Brooke and Charlotte. Basically, Brooke is mad that Charlotte is in the Tapout commercial instead of her. Brooke was barely in the company when they did the commercial.
Baron Corbin vs. Jesse Sorensen
That's the same Sorensen that worked for TNA. He's not on a WWE deal. He's just there to do a job. Corbin hit a knee lift and then hit End of Days for the win after about 20 seconds.
Winner by pinfall: Baron Corbin
Analysis: A typical squash win for Corbin. Not much to it.
Tyler Breeze showed up on NXT GM William Regal's office. Regal told him he's got somebody special for him. Regal: "Be careful what you wish for, flower." He told Breeze to leave, so he did.
Analysis: It's Jushin Liger, which was already announced on WWE.com, yet they assume nobody looks at their website. They are building to it being announced on the TV show.
Jason Jordan & Chad Gable vs. Elias Sampson & Levis Valenzuela, Jr.
The Jordan/Gable team are clearly the faces. When Sampson tagged in for his team, he asked Gable to tag in, so he did. Gable did a nice takedown by tripping him up and locking up his legs. He was a very successful collegiate wrestler, so he's got a lot of skills on the mat. Valenzuela hit a knee to the back so the heels could take control. I don't know much about Valenzuela, but he's a pretty big guy that is athletic. The heels worked over Gable. Nice toss by Gable to take down Sampson and here comes Jordan with the tag. Great belly to belly suplex by Jordan followed by the shoulder block in the corner. Jordan tossed Valenzuela in the error and Gable dropped him down in a back suplex, which led to the pinfall win after five minutes.
Winners by pinfall: Jason Jordan & Chad Gable
Analysis: ** It was a solid tag team match. I would have liked to see more of Jordan on offense because it really was only about two moves before setting up for the finish. He is a great athlete and the announcers always put it over, but let's see him do a bit more. Gable did really well again. This team is going to be very successful.
Dana Brooke was interviewed by Devin Taylor and Emma was with her. Brooke said that nobody thinks she can beat Charlotte, but nobody thought she could conquer the fitness world either. Brooke said that the women's division in NXT will be taken over by the Total Diva, which is herself apparently. She teased not tapping Taylor on the head, but then did it anyway.
Analysis: Her promos still need some work, but this felt a bit more natural than her usual robotic delivery. It is developmental after all.
(Commercial for SummerSlam.)
Bull Dempsey was in William Regal's office eating chips, which led to Regal telling him he thinks he has a problem. A video package aired of all of Dempsey's eating problems. Then it led to a video of Bull saying he was going to get "Bullfit." There were comedic clips of him trying to lose weight. It ended with a graphic that said this: "It's time to get Bull-fit."
Analysis: Comedy gimmicks don't usually work. I doubt this will work that well, but I guess the story will be that he gets in better shape and then ends up winning matches. At least it's a way to give his character some personality.
Charlotte vs. Dana Brooke (w/Emma)
Charlotte hit a boot to the face followed by some knee drops. There was a brief distraction by Emma, which led to Charlotte missing a shoulder tackle and then Brooke capitalized with a pinfall for two. After a leglock by Brooke, Charlotte fought out of it, but Brooke fell on top of her for a two count. Have I mentioned that Emma looks way hotter as a heel? It's definitely true. Brooke did a catapult into the bottom rope for another two count. Fans were doing dueling chants for Brooke with some cheering for her and some against her. Charlotte made her comeback with a neckbreaker followed by a Spear. She knocked Emma off the apron. Charlotte hit the Natural Selecio and that was good enough to win the match after about four minutes.
Winner by pinfall: Charlotte
Analysis: * Even though Charlotte is on the main roster full time, apparently WWE isn't ready to have her put over the girls lower on the totem pole. It could have been a big win or Brooke, but she's really not close to Charlotte's level. She needs to keep improving. They had a few decent spots in the match, but Brooke's offense is still pretty weak.
There was a Samoa Joe promo about facing Rhyno next week. Joe said he's in NXT to win the NXT Championship. He said next week, Rhyno's future ends because he is standing in the way of what Joe wants. He told Rhyno he's going to beat him down and choke him out.
Analysis: Simple promo by Joe that was very intense and also effective.
A video aired from "last week" with Kevin Owens showing up to apologize to NXT GM William Regal. Owens said he didn't to attack Regal last week and he sincerely apologizes. Regal just nodded his head. After Owens left, Regal said he can't wait to see Owens get beat on August 22 in Brooklyn.
Analysis: Nothing wrong with a face GM not liking the top heel.
(Commercial for Tough Enough app.)
Eva Marie was interviewed backstage by Devin Taylor. She said this is really just the beginning and she's going after what she wants – the NXT Women's Title. She ended it by saying Sasha Banks better watch out.
Analysis: I wonder if WWE keeps her in NXT long enough to put the title on her and have her wrestling there for a long time since they probably have high hopes for her on the main roster.
Kevin Owens entered for a match. They said the NXT Takeover Brooklyn special on Saturday August 22 will be a two hour show starting at 9pmET.
Kevin Owens vs. Danny Burch
Owens crushed him with a clothesline. The announcers said that Owens was fined for hitting Regal last week. Burch got a kick in on Owens, but Owens took him down again and then nailed a senton splash. Owens hit a German Suplex followed by a cannonball splash in the corner. Owens went up top and hit a Swanton Bomb. He nailed a Popup Powerbomb for the win after about three minutes.
Winner by pinfall: Kevin Owens
Analysis: * It was just a squash match to put over Owens on the road to his August 22 match against Finn Balor at NXT Takeover. His offense is great and he was made to look dominant.
After the match, Owens grabbed Burch and gave him a Powerbomb against the side of the ring apron. Then Owens went to the top rope and did the Finn Balor arms extended pose to mock the NXT Champion. Referees tended to Burch as Owens left.
Analysis: The move has been built up as such a big deal that if somebody takes it, the crowd is always going to react to it in a big way. That's how you build up a move a deadly.
There was a video package about Rhyno in anticipation of his match against Samoa Joe next week.
NXT Tag Team Titles: Wesley Blake & Buddy Murphy (w/Alexa Bliss) vs. The Vaudevillains (Simon Gotch & Aiden English)
The Vaudevillains earned their title shot a few weeks ago, so here's their shot. I like Alexa and think she's hot, but it's weird when she wears ring gear when she's just a valet for a match. At least it matches the gear of the guys, so I guess that's why. I'm not a fashion expert. Blake dyed his hair blonde recently. Gotch took down Blake with an armbar and then got a rollup for two. English tagged in and did a cool spot where he hit a double armdrag on the tag champs as well as a dropkick on Murphy for a two count. Time for a quick break.
(Commercial for NXT merch on WWEShop.com)
Gotch was in there with Murphy and had him grounded with an armbar. English tagged in, Murphy drove him into the corner tagged in Blake and English did a big spot where he gave Murphy a back body drop over the top to take out Blake. Good spot that led to "NXT" chants. English unfortunately took a boot to the face from Blake, so the heels took control. Murphy isolated English with a chinlock. The champs went for a double team, but English moved and Blake hit the ring post. Hot tag to Gotch.
Gotch was on fire on Murphy hitting forearm shots, a headbutt, a double knee lift and then a rollup for two. When Blake was on the apron, Gotch knocked him down. Back body drop by Gotch. Tag to English, but Bliss held his leg when he ran the ropes. Murphy did the ROLLUP OF DEATH~! and English was unable to kick out. Of course because the ROLLUP OF DEATH~! is so deadly. It went about seven minutes.
Winners by pinfall: Wesley Blake & Buddy Murphy
Analysis: **3/4 A pretty good match for the time given. I would have liked another five minutes or so just so they could have had some more nearfalls and made the finish a bit more exciting. It was still well done and these teams clearly have a lot of chemistry. I liked some of the spots in the match, but I think the ROLLUP OF DEATH~! aka distraction rollup is done a little too much. Bliss being featured more is fine with me because then it builds up the story of her being such a big factor that the champs may never lose unless somebody stops her. It's classic wrestling booking and it always works.
Post match, English tossed Murphy out of the ring and then they hit the Whirling Dervish neckbreaker on Blake. With the tag champs out of the ring, the Vaudevillains isolated Bliss in the ring. They held open the ropes because they are gentlemen and then she slapped Gotch. She also slapped English, who sold it by bouncing against the ropes. She walked out of the ring and walked up the ramp with the tag champs along with their titles. The champs put Bliss on their shoulders as the show came to a close.
Analysis: That post match incident could mean another match between the teams to do the title change. I think Enzo/Cass would be the better choice at NXT Takeover Brooklyn, but I like the Vaudevillains a lot too, so it would be fine with me.
Three Stars of the Night
1. Vaudevillains
2. Blake/Murphy/Bliss
3. Charlotte
(It was a tag heavy show so I had to go with more people!)
Final Thoughts
It was a good night for tag team wrestling with two fairly new teams getting wins early on and then a tag title match to end the show.
I'm not sure if there will be more to the Charlotte/Brooke story. It wasn't that good anyway and if it's over after a short match like that then I'm perfectly fine with it.
There was some storyline progression throughout the show, but nothing that was really that eye catching or special. An average show this week.
That's all for this week. Thanks for reading.
John Canton –mrjohncanton@gmail.com
Twitter@johnreport