The John Report: WWE NXT Review 05/27/15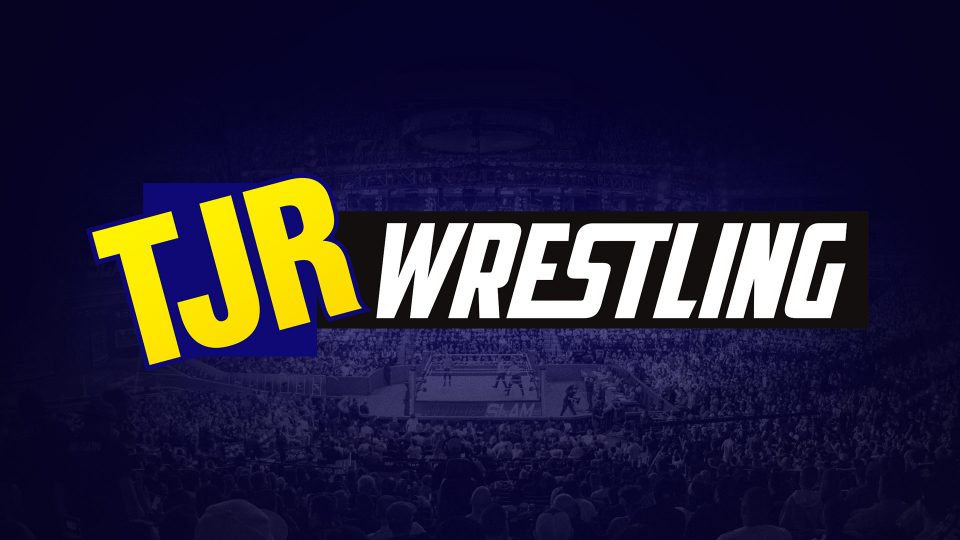 There was a video that recapped the NXT Takeover Unstoppable show from last week. You can read my full review of that excellent show in case you missed it.
The music of Sami Zayn started up, but instead of the former NXT Champion it was current NXT Champion Kevin Owens. The announcers mentioned that Zayn underwent successful shoulder surgery yesterday. Owens was wearing a John Cena US Title shirt. There were highlights shown of Owens attacking Cena on Raw this past Monday on Raw as a way to set up Owens vs. Cena at Elimination Chamber.
Owens had the NXT Title on his shoulder as he said he was going to issue a NXT Title open challenge, but he's not an insecure person that feels that he has to defend his title against anybody just to prove himself. Fans clapped and then did the "John Cena suuuucks" singing chant so Owens responded saying he's never heard them chant that about Sami Zayn even though he sucks too. Owens said that he's a good man because that was the last time we'll have to hear the horrendous Zayn theme song. He didn't understand why people are surprised about what happened to Zayn. Owens reminded us that Zayn asked for the match, then Owens said he'd take him out if he showed up and that's what happened. The only reason he did it was so he could keep the NXT Title while providing for his family, which is why he's a good man.
Owens said when Samoa Joe walked down the ramp, he chose to let us live in that moment. Owens said that people that think he's scared of Joe are ridiculous just like John Cena's merchandise. He said he could drop Joe just like that (he snapped his finger). Fans chanted "we want Joe." Owens ended it by saying that at Elimination Chamber he'll show Cena that the real champ is here.
The NXT GM William Regal entered the ring for a promo. Owens mentioned his headbutt on Regal last week and how he did it because Regal put his hands on him first. Regal said that's the only reason Owens is not fired. Regal said superstars have been stretchered out: Neville, Riley, Itami – then Owens said he had nothing to do with Itami and Regal mentioned Zayn. Owens said that's on Zayn and on Regal because he made the match.
Solomon Crowe entered for a promo. He said that Owens won't fight anybody unless they earn it. Crowe said he thinks that Owens is scared because he knows somebody in NXT could beat him for the NXT Title. Crowe told Owens he thinks he's a piece of crap for what he did to Zayn. Owens said that it looks like Crowe has earned himself an opportunity. Fans chanted "yes" as Regal made the match Owens vs. Crowe. Owens went over the people he's stretchered out: Neville, Riley, Zayn, Zayn, Zayn and now you can add Crowe to the list too.
Analysis: Brilliant promo from Owens. That's no surprise since he's the best talker in NXT and one of the best in all of WWE as well. When the crowd tried to cheer him because he's a cool heel, he made fun of them and also upset them when he took shots at Zayn. He comes off as so natural on the microphone and that's what is so great about listening to him talk. Setting up a match later was familiar for anybody that watches Raw, but it's not like they do it that often in NXT so it's okay in this instance.
The announce team of Rich Brennan, Corey Graves and Byron Saxton welcomed us to the show.
There was a replay of the Hideo Itami injury from Wednesday. A clip aired of Itami with his shoulder bandaged and you could see the big scar after surgery. He spoke about how somebody took away his opportunity and that when he comes back there will be no stopping me.
Analysis: The shoulder surgery is legit and that's how they wrote him out. I hate that he got hurt just as he was getting comfortable in WWE. The estimate for the injury is about six months, so we probably won't see him until 2016.
(Commercial)
An interview with Zack Ryder aired that was conducted by Renee Young last week. Ryder said he had fun at NXT at Takeover and then Mojo Rawley showed up all hyper. Ryder ended it laughing by saying "people say that I was over the top" in reference to Rawley.
Analysis: They're going to be a team in NXT. Nothing wrong with trying something new for Ryder because it could give him some career momentum that he needs.
Bayley vs. Emma w/Dana Brooke
Emma was aggressive early on with Brooke cheering her on. Bayley tripped her up and then hit a flying clothesline for two. Emma came back with a seated dropkick for two. Emma grabbed the ponytail of Bailey and used it for a hair whip. She did it again followed by yanking on Bayley's hair. Bayley hit a nice suplex, but she couldn't capitalize because Emma did a leg whip. Emma bridged back in a reverse STF and Bayley tapped out after about four minutes.
Winner by submission: Emma
Analysis: *1/2 I really liked the aggressiveness of Emma. Her heel turn has gone well and she's a lot more interesting in this role. I was a bit surprised that Bayley didn't get more offense because it was booked like Emma dominated the whole thing. They've had other matches where Bayley got the win, so it was good that Emma got a big win that she needs as a new heel.
Post match, Brooke held up Bayley so that Emma could slap her. Charlotte entered for the save. Charlotte took down Brooke with a forearm shot followed up by some punches on Emma. Brooke made the save, Emma slapped Charlotte and Brooke hit a sitout slam on Charlotte.
Analysis: The Emma/Brooke duo got their heat back after they lost to Bayley/Charlotte last week. I like Brooke being paired with Emma because then Brooke can pick her spots. She's still green, so if they keep tagging then Emma can do most of the work and Brooke won't be exposed for her lack of experience.
An interview with Baron Corbin was aired from after Takeover. He said that he was the only unstoppable force. Rhyno showed up to say that was real fun and intense. Rhyno suggested they do it again sometime. Corbin just did some heavy breathing as Rhyno left.
Analysis: I guess we'll see that match again.
There was a video package about Becky Lynch that has already aired with her talking about working in England, Japan and the United States. Then she came to take over NXT. They added footage in from Takeover last week when Lynch had a fantastic match even though she lost to Sasha Banks. She got a standing ovation after the match was over.
Analysis: I watched the match twice and liked it more the second time. If you missed it, check it out.
Wesley Blake & Buddy Murphy w/Alexa Bliss vs. Elias Sampson & Mike Raliss
Bliss is wearing red, black and white gear matching the tag champs Blake and Murphy. There were some good tag team moves by Blake and Murphy as they worked on Raliss in the corner. There was a hot tag to Sampson, who hit a nice dropkick and then a spinning punch. Murphy came back with an impressive kick on him. That led to Murphy hitting the vertical suplex into the Blake Frog Splash off the top for the win. The match went about three minutes.
Winners by pinfall: Blake & Murphy
Post match, Raliss was checking on his partner and Murphy kicked him out of the ring. Bliss went up top and hit her Sparkle Splash off the top rope.
Analysis: * It was just a short match to put over the tag champs over a team that really hasn't done much. The comeback by the faces was pretty short. I like the Blake and Murphy team. Adding Bliss to their act is really smart because she's easy on the eyes, so when they need to cheat she'll be there to provide a distraction. As a side note, I believe Alexa is dating Blake so that's part of the reason why they put her with them.
Finn Balor in action up next.
(Commercial for Elimination Chamber.)
There was a backstage interview by Devin Taylor asking Bliss why she's with Blake and Murphy. She said they're all winners. Then she mentioned Carmella's from Staten Island, which is known for being a garbage dump. Bliss said she would face Carmella next week and send her back there.
Tye Dillinger was in the ring. Finn Balor made his entrance with no face and body paint, but he had on his cool t-shirt. The entrance took about two minutes.
Finn Balor vs. Tye Dillinger
Dillinger is a Canadian that has been doing a "Perfect 10" at live events, but not here. Balor hit an impressive dropkick. Dillinger came back by tossing Balor into the turnbuckle. Dilinger hit some kicks and then mocked Balor's pose. Balor started his comeback with a hard chop as well as another aggressive dropkick. Balor hit the slingblade neckbreaker and then another dropkick. To to the top rope, Balor hit the Coup de Grâce for the win after four minutes.
Winner by pinfall: Finn Balor
Analysis: ** Huge fan of everything Balor does. He's such a big star and the crowd totally buys into it. The win was pretty simple because he's #1 contender for the NXT Title, so they want to continue his momentum that he had after Takeover. Simple booking, really. Hopefully Dillinger gets to start using the "Perfect 10" gimmick on camera soon. It could work really well if they give it a shot.
There was an interview with Jason Jordan when he was working out. He said he has a gameplan after the fallout with Dillinger and he's already got a new partner. Chad Gable showed up to say that he must have been talking about him. Gable had a towel with his name on it and said he was an accomplished wrestler that was on the Olympic wrestling team. Jordan said he had heard of the Olympics of course and told him that he had a partner. Jordan also called him "Cable" so Gable told him to keep the towel with his name on it.
Analysis: I'm not really sure where it's going (I try to avoid spoilers), but I like that we're seeing different guys getting a chance to do some promos.
Kevin Owens vs. Solomon Crowe
This is not for Kevin's NXT Title. Owens walked out of the ring at the start like usual. When Crowe went outside, Owens nailed him with punches and kicks. In the ring, Crowe made a comeback with some punches and a forearm shot, but when he went to the top rope he was knocked down to the floor.
(Commercial for Steve Austin's podcast with Paul Heyman this Monday after Raw on WWE Network. Very excited for that.)
Back to the match, Owens used a headlock on Crowe. Owens slammed Crowe head first into the mat. More punches from Owens. Owens dumped Crowe outside the ring. When Crowe went back into the ring, Owens dumped him out again. Owens yelled at Crowe to show him that he belonged in there. Crowe nailed a kick to the head while he was on the apron and then he got in some chops, but Owens grounded him with a kick again. Crowe came back with a running knee in the corner. Owens stopped his momentum with a hard clothesline, then a senton splash and Popup Powerbomb by Owens for the win after 6 minutes.
Winner by pinfall: Kevin Owens
Analysis: **1/4 A dominant win by Owens, which is no surprise. WWE has done a fantastic job of building him up as a monstrous heel. Crowe got a bit of offense, but no really any nearfalls that made it look like he had a shot to win. Owens continues his roll.
Post match, Owens dumped Crowe outside the ring. He set him up for the Powerbomb against the apron, but here comes Samoa Joe! Joe's music started up, the crowd cheered and Joe was wearing the same Samoa Joe shirt he had on last week. Owens went into the ring waiting for him. Fans did the "Joe's gonna kill you" chant. Owens held up the NXT Title, Joe went into the ring and Owens went out the other side.
Owens left the ring. He backed up the ramp with the title and told Joe that was a message for him. Owens had a funny line: "You should have stayed in oblivion, buddy." Joe looked confident in the ring as the show ended like that.
Analysis: The "oblivion" line is funny because WWE said Sting was in "oblivion" for the last 14 years. Of course he was really in TNA, so Owens was clever enough to use the term again to get a reaction of smartass fans like myself and perhaps you reading this. A brawl between them would have been a good ending to the show, but they are slowly going to build up to that. Owens walking away fits his character because he only fights people that he feels deserve it and he's not going to just fight with Joe like that. It makes sense while also building up the anticipation for when they brawl or have a match.
Three Stars of the Night
1. Kevin Owens – By far.
2. Finn Balor
3. Emma
Final Thoughts
It's another week where this hour long show just flies by. It's refreshing to see a show that's only an hour. The matches were pretty short and basic this week, but that's just because they want to establish certain performers by giving them wins.
Owens by far the biggest star of this show. His promo was excellent and he looked so impressive in the ring too. There's really nobody else that wrestles with the kind of style that he does, so it makes him stand out in everything he does.
I'm okay with Joe not doing any physical on his first regular show. It's coming soon and it's smart to build up to that. No point in rushing it.
It was an average show, but average for NXT is still enjoyable because they make most of the entire hour they are given.
Thanks for reading.
John Canton –mrjohncanton@gmail.com
Twitter@johnreport