The John Report: WWE NXT Review 05/13/15 And Takeover Predictions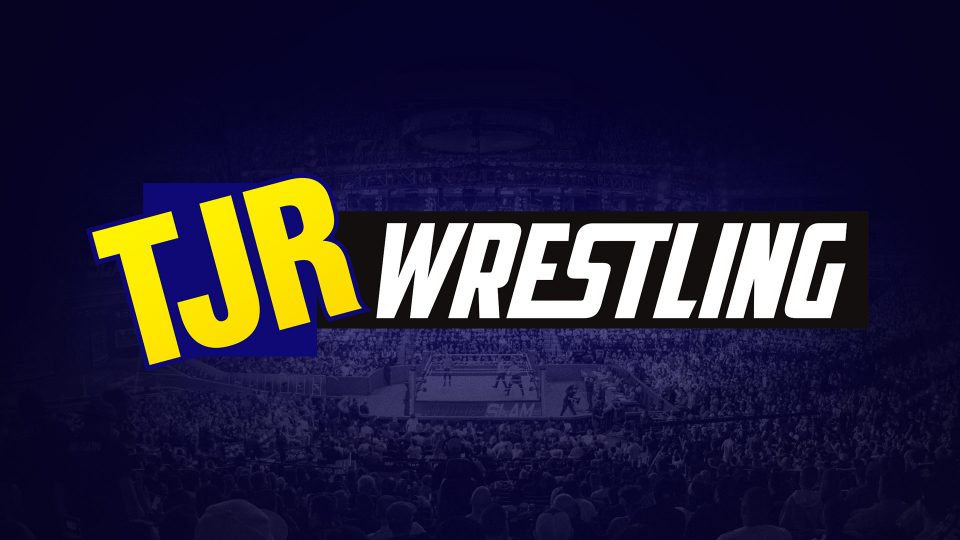 I'm going to try to cut down on the play by play for some of the matches. I'll still write a fair bit for the analysis part of everything on the show, though. I just feel like cutting back on play by play and see how it goes.
There was a video package highlighting Sami Zayn's US Open Challenge against John Cena, which was a huge moment for Zayn although he also hurt his shoulder in the match. Cena got the win even though the Montreal crowd loved the hometown hero Zayn.
There's a face to face with Zayn and NXT Champion Kevin Owens as the main event this week.
Baron Corbin vs. Solomon Crowe
Crowe was aggressive early on, but Corbin came back with a stiff clothesline to knock him down. Corbin whipped Crowe into the turnbuckles hard three times. Corbin's limited offense also included a move where he slammed Crowe's head to the mat. Fans were chanting "Baron's gonna bore you" at him. Crowe hit a knee and then a kick to the face, but when he jumped at Corbin he was caught and Corbin hit End of Days for the win after two minutes.
Winner by pinfall: Baron Corbin
Analysis: * It was a short match that was done to put over Corbin to get him ready for the next Takeover special. Crowe hasn't really been booked that well since debuting. He needs a feud soon. Corbin's offense is pretty limited as he showed in this match. He really does a lot of basic stuff and it's at the point now where we need to see more from him.
Rhyno showed up to confront Corbin in the ring. He asked if they're going to do this and then they started punching eachother. A bunch of security guys showed up to break it up. Rhyno hit the Gore on two of them while Corbin backed up the ramp.
Analysis: It was effective in terms of getting people ready for their match at Takeover next week. Corbin going over Rhyno will be good for him.
Later in the show it's Itami and Balor against Breeze and Rose.
Finn Balor did an interview talking about #1 Contender's match at Takeover. He said he knows that Breeze is dangerous and he's been friends with Hideo for a long time. Balor spoke about how great Zayn is and it bothers him that he didn't beat Owens the last time. He said he'll beat anybody no matter who it is.
Analysis: He's confident as he should be.
(Commercial – Promoting WWE Payback on Sunday.)
Tyler Breeze talked about the #1 Contender's match at Takeover. He said he's proven that it doesn't matter if you put Balor or Itami in front of him because he's going to be #1 contender. He said he didn't matter if it's Owens or Zayn because he'll bring the NXT Title to Cuteville where it belongs.
Analysis: I don't know what the population is of Cuteville. I wonder if it's near Suplex City, bitch.
Prior to her match, Sasha Banks says that just because Becky Lynch got lucky last week does not make her better than Sasha. Next week at Takeover she'll show why she's the boss of NXT.
Sasha Banks vs. Unnamed Wrestler (KC Cassidy)
They never said the name for Sasha's opponent, but it was KC Cassidy before WWE. Fans chanted "black shorts" for her. It's weird for the announcers to not call a wrestler by a name, but that's what happened. Banks took her down with a double leg takedown and then did her awesome double knee to the ribs against the turnbuckle. Sasha hit the Banks Statement for the submission win. It went three minutes.
Winner by submission: Sasha Banks
Analysis: * A short match to put over the NXT Women's Champion prior to her title defense against Becky Lynch next week.
Charlotte and Bayley were interviewed by Devin Taylor backstage. They did a promo to set up a Takeover match against Dana Brooke and Emma.
Analysis: That was a below average promo. It just didn't seem natural. It's a good way to continue their current storyline by putting them in a tag at Takeover.
A video package aired for Uhaa Nation just like last week. They showed him bumping into Solomon Crowe, who congratulated him for being in NXT. I would assume he debuts at Takeover next week, but that's not a sure thing.
Carmella vs. Alexa Bliss
They fought over a suplex, which Carmella was able to connect with. Carmella tried a submission, but Bliss fought out and hit some forearm shots on her. The tag champs Blake & Murphy shoed up to distract Carmella. Bliss hit this arm drag off the top that was very creative although she did not hit it smoothly. Don't try stuff like that if it's going to be sloppy. Carmella got the advantage briefly, but was distracted by the guys and Bliss capitalized. Bliss hit the Sparkle Splash for the win after four minutes.
Winners by pinfall: Alexa Bliss
Analysis: 1/2* They tried their best, but they didn't have much chemistry and they had a few sloppy exchanges. Like I said, Bliss shouldn't be doing that arm drag unless she can hit it perfectly every time.
Post match, Bliss left. Blake and Murphy went in the ring. Blake told her that when you hang out with pieces of trash like Enzo and Cass you're going to stink like garbage. Carmella said that not only will Enzo and Cass beat them at Takeover, but they will be tag champions too. She did the "SAWFT" routine with the crowd.
Analysis: Why wouldn't Enzo and Cassady come out there to help her when the tag champions were there to cause Carmella to win? No idea. It would make sense for them to be there. Those promos were pretty basic.
Hideo Itami commented about the #1 Contenders Match and he said after he beats Balor & Breeze, he wants to face Kevin Owens. He said he didn't respect Owens.
Analysis: I assume the plan was to do an Itami vs. Owens NXT Title feud, but with Itami's shoulder injury keeping him out for six months that's not going to happen now. This was taped about a month ago before the injury.
(Commercial for WWE's Tapout gear.)
Dana Brooke and Emma were interviewed by Devin Taylor. Emma said that she'll be happy to slap more sense into Bayley while Brooke said she is going to show Charlotte that she will pass her by.
There are no Rosebuds with Adam Rose this week. No reason why although the announcers did mention it.
Tyler Breeze & Adam Rose vs. Finn Balor & Hideo Itami
Balor was aggressive early on with a clothesline that sent Rose out of the ring. The show went to a quick break.
Balor continued on offense, but Breeze distracted him and Rose hit him with a forearm shot to send him to the floor. The heels worked over Balor in their corner to isolate Balor as the face in peril. There were a lot of quick tags by Rose and Balor as they got a number of nearfalls on Balor, which is typical in a tag match. Rose looked good on offense with some hard forearm shots on Balor. When Balor tried to fight out of the corner, Rose hit a Spinebuster. Rose turned it into a Boston Crab, which was pretty impressive although Balor got to the ropes. Balor was able to create some space with a jawbreaker followed by a Pele Kick. Itami got the hot tag while Breeze also tagged in and Itami was on fire with a clothesline, a running knee in the corner, a DDT draping Breeze on the top rope and a leaping clothesline to take out Rose. Itami hit a dropkick on Breeze in the corner. Balor tagged in an Itami was mad about it. Balor took down Breeze and set him up for his finisher off the top, but Itami tagged in. He told Balor to get out. When Itami went to Breeze, he fell victim to a Breeze rollup for the pinfall win. The match went about ten minutes.
Winners by pinfall: Tyler Breeze & Adam Rose
Analysis: **1/2 It was a good match with four guys who know what they are doing out there, but never really got into another gear. The finish made sense with the storyline since Itami and Breeze are against eachother next week, so it's believable that Itami would be mad at him. It's not like either guy is going to go heel because of that. It was just a case of doing it to
Post match, Itami and Balor argued. Breeze hit a Supermodel Kick on Itami and then the Beauty Shot on Balor. After the match, Rose celebrated with Breeze. That was a mistake because Breeze hit a Supermodel Kick on him too.
Analysis: Breeze looking strong going into the match is no surprise. If they went through with the match then Itami would have been the biggest favorite and then Balor because Owens is likely to be the NXT Champion. It just makes sense to have a babyface opponent against Owens down the road.
There was a video of Zayn against Cena. There was an "after the match" interview with Zayn, who said he felt something tweak in his shoulder while pumping up the crowd. He said his shoulder might have popped out, but he didn't know. Zayn said it's hard to fully appreciate what happened. He said it was his hometown with friends and family in the crowd, so it was pretty surreal. Zayn said there needs to be some mental toughness going into the match with Owens.
Analysis: We still don't know if it's the kind of injury that will require a surgery. If it is then he'll be out for most of the rest of the year. If not and he can work through it then that's awesome. I guess we'll find out at Takeover next week where they will either do the match as planned or some injury to write Zayn out.
Face to Face with NXT Champion Kevin Owens and Sami Zayn
They clearly edited in some commentary from Owens as he said that he hurt his shoulder against John Cena, but this match is still happening. We know it's edited because the camera was on Owens when he said it. Plus, this was taped before that Cena match.
Zayn said they weren't there to fight. He wanted to know why Owens does what he does. Zayn wondered if it was jealousy because he got there (WWE) first. Owens took his time to speak. Zayn then took it to another place by asking about Kevin's son since he knows that his son would rather wear a Zayn shirt instead of an Owens shirt. Owens left the ring without saying a word. He walked up the ramp, so Zayn yelled at him asking if he had something to say.
Owens had his back turned to Zayn as he spoke at the top of the ramp. Owens told Zayn that what he said was irrelevant. Owens said that he knows Zayn was gone after their last match because he knows Zayn was hurt, is still hurt and he knows exactly what the injuries again. Owens told Zayn that he knows how he did it and he's going to do it again, but this time Sami isn't coming back. Owens walked to the back without looking back at Zayn while Zayn looked on concerned. That was the end of the show.
Analysis: Really good promo from both guys, which is no surprise. Zayn showed the kind of babyface fighting spirit that makes people love him. He wanted answers from Owens and tried to get them out of him. What Owens said wasn't loud. He spoke in a normal voice. He spoke with confidence. He said he was going to hurt Zayn again. That's a huge selling point for the match. Not only do we, as fans, want to see the face Zayn get his title back, but we also want to see him avoid some other injury at the hands of Owens. Very well done by NXT's two best performers.
A promo aired for NXT Takeover: Unstoppable next Wednesday May 20 at 8pmET on WWE Network.
Three Stars of the Night
1. Sami Zayn
2. Kevin Owens
3. Tyler Breeze
Final Thoughts
It was a show done to try to put at least some focus on every match that we're going to see at Takeover next week. In terms of in-ring action, only the tag match was about average and the others were disappointing in that sense.
I liked the show ending promo a lot. Zayn and Owens are great at what they do, especially when working with eachother. They're legit best friends, so they have an amazing chemistry that's hard for others to have.
Here's the full lineup for NXT Takeover: Unstoppable next Wednesday May 20, which is a two hour live show. I have some predictions for each match too. The matches may not happen like that because of Itami needing shoulder surgery and Zayn might be too hurt to compete as well, but we don't know it for sure yet.
NXT Title: Kevin Owens vs. Sami Zayn – I think Owens retains no matter who he faces.
#1 Contender To NXT Title Match: Finn Balor vs. Tyler Breeze vs. Hideo Itami – Maybe they will do Balor vs. Breeze early and the winner faces Owens in the main event. That would be Balor.
NXT Women's Title: Sasha Banks vs. Becky Lynch – Banks retaining seems like a good bet. I could see Lynch winning if they want Banks on the main roster soon because she is definitely read.
NXT Tag Team Title Match: Blake and Murphy vs. Enzo Amore and Big Cass – It could go either way. Might be a title change just because I don't see the other titles changing hands.
Baron Corbin vs. Rhyno – Rhyno putting over Corbin makes sense.
Emma and Dana Brooke vs. Bayley and Charlotte – Since WWE seems to love Brooke, I can see her team winning. Time for Charlotte to go to the main roster full time.
The lineup isn't as good as the last two Takeover events, but these NXT specials rarely disappoint. I'm looking forward to it.
I'm not sure if I'll write about Takeover: Unstoppable live next Wednesday. If I don't I'll still try to get it posted later on Wednesday night.
Thanks for reading.
John Canton –mrjohncanton@gmail.com
Twitter@johnreport