The John Report: WWE NXT Review 04/15/15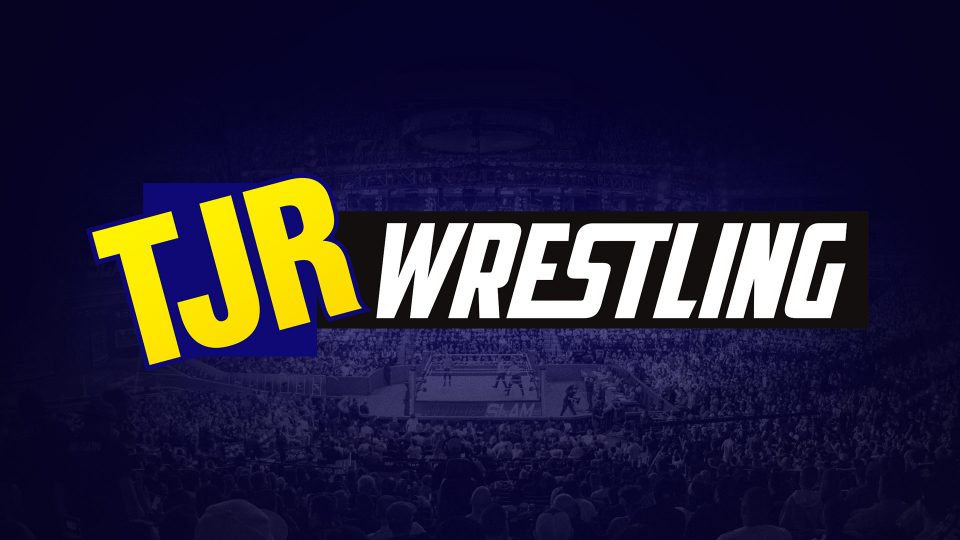 My apologies for not getting a review up from last week's show. I don't plan on doing it now that we're a week later, but I did see it and recommend it for the way it put over Hideo Itami on his road to WrestleMania. We're back with a regular NXT show this week.
The show starts with a match for CJ Parker, who is making his last appearance. Parker quit WWE last week, but this was taped about a month ago. Rich Brennan and Corey Graves are the announcers.
Solomon Crowe vs. CJ Parker
There's a "Crowe hacked my sign" sign in the crowd. That's creative. Crowe got in some boots in the corner, then Parker went to the floor to escape. Crowe leaped off the middle turnbuckle and hit a clothesline on Parker on the apron. Crowe dove between the middle/bottom rope and hit a dive on Parker. Back in the ring, Parker nailed him with a boot to the face. Parker hit a running senton splash for two and then he applied a chinlock to wear him down. Crowe made the comeback with punches, then a boot to the face and Parker came back with a clothesline that Crowe sold well with a flip. Standing side kick by Parker for two. Crowe got the knees up to block an attack, then hit a back elbow. Crowe went to the top rope and hit a splash onto the leg of Parker. Crowe applied the Stretch Muffler submission move for the win after six minutes.
Winner by submission: Solomon Crowe
Analysis: *3/4 It was a solid, competitive match for the time given. Crowe's still new, so they are trying to build him up with wins. I liked that he used a better finishing move here because when he did that bounce off the splash move in the past it didn't look good as a finisher. The Stretch Muffler is a credible move that nobody is doing, so it works for him.
Post match, Crowe said to stay tuned because the real show is just beginning. Then he said now it's time to go back to our regular scheduled programming. Thanks dude.
Analysis: The crowd likes Crowe. They need to get him a feud soon.
Coming up later it's Sami Zayn vs. Rhyno plus the debut of Dana Brooke.
(Commercial – There was a commercial for WWE Super Card.)
Baron Corbin vs. Steve Cutler
The crowd was counting as the match began with a Corbin clothesline. Corbin hit End of Days for the win after 24 seconds.
Winner by pinfall: Baron Corbin
Analysis: It was a simple squash match for Corbin like we usually see. It's time for WWE to give him something else to do because it's been a while. They put him on because he hasn't been on the show in a few weeks, so here's a reminder of what he does. Is he capable of longer matches? Let's see it.
Sami Zayn was interviewed backstage. He talked about how it seems like there's a target on his back because Rhyno is coming after him. He said Kevin Owens used him to get to the top, so he's not going to let Rhyno do it too.
(Commercial – An advertisement for the new Ultimate Warrior DVD.)
The crowd absolutely loves the intro for Enzo Amore, Big Cass and Carmella. It's hard not to love it. They do such a great job with it. When they do it I sit here marveling at how awesome it is. We really haven't seen anything like it since the New Age Outlaws and I hope it works on the main roster, but it will take some time to build it up. Fans were chanting "how you doing" when they entered the ring. It was pretty funny when Enzo said "Last name damn, first name don't give a" and then Cassady talked about wanting to win the NXT tag titles. The "S-A-W-F-T" bit ended it.
Colin Cassady and Enzo Amore w/Carmella vs. Angelo Dawkins vs. Sawyer Fulton
If you've never seen Dawkins/Fulton they are former amateur wrestlers that wrestle in singlets. Fulton took down Amore after some taunting. Amore was able to tag in Big Cass, who nailed Fulton a forearm shot. Enzo tagged in with a running splash in the corner. When Enzo was on the top rope, Fulton tripped him up to knock him down. The NXT Tag Team Champions Blake and Murphy showed up to talk to Carmella. They each gave her flowers. She seemed to like the flowers as the guys left.
Back to the match, Fulton gave Enzo an abdominal stretch. There was a jawbreaker by Amore to break free and he brought in Cassady against Dawkins. Sidewalk slam by Big Cass, then a boot to Fulton and a splash in the corner on Dawkins. Cass hit a side slam on Dawkins. Tag to Enzo, Cassady launched him off the top with a splash and that was enough for the win after four minutes.
Winners by pinfall: Colin Cassady and Enzo Amore
Post match, Enzo and Cass wondered what the flowers were about. Carmella tried to explain it to them while the guys looked confused.
Analysis: * It was a simple tag where the heels worked over Amore for most of it, Cass came in, cleaned house and then Amore got the splash for the win. They really didn't have enough time to let Dawkins or Fulton to do anything more than basic stuff. Since Amore and Cassady are going to get the title shot at the next NXT Takeover special, they want to keep giving them wins to build them up. The tag champs flirting with Carmella is a good way to add some story to the rivalry.
Alex Riley was in the locker room. Riley said it isn't over. He spoke to the camera by talking to Kevin Owens and saying that he (Riley) has nowhere else to go. Riley told Owens he'll be in the ring next week. He wants Owens to be there.
Analysis: I'm glad that we'll see more of Riley. He's done well when given a shot, so I'm looking forward to seeing what's next.
The entrance for Blue Pants is still fun. Her real ring name is Leva Bates. She's the opponent for the much hyped Dana Brooke.
Dana Brooke vs. Blue Pants
Brooke is really pretty, fit and athletic. Basically, she has the look that WWE loves. She's not that experienced in the ring, so let's see how she does. Brooke tripped up Pants and sent her throat first into the bottom rope. Brooke hit some punches that didn't look good. Brooke choked Pants on the middle rope. Brooke did a headstand where she put her foot in the throat of Pants. When Pants did a comeback, Brooke cut her off with a forearm shot. Brooke picked her up, put her on her shoulders and hit a fireman's career sitout Powerbomb type move for the win. No name for it. It went just over two minutes.
Winner by pinfall: Dana Brooke
Analysis: DUD Brooke's new and they want her to look like a big star, so she didn't sell much. Her offense was pretty bad. The forearms/punches that she did looked awful. That headstand where she put the foot on the throat of a standing opponent was bizarre. Graves tried to say it was unique, but it makes no sense that you would do a headstand to put a foot on the throat instead of doing it the normal way. It's easy to see why WWE loves her look. Now Brooke has to put the work in to improve and once she does they'll probably push her hard.
The main event Sami Zayn vs. Rhyno is coming up.
(Commercial – There was a commercial for WWE's "hero" campaign.)
Next week: Charlotte vs. Becky Lynch vs. Bayley in a #1 Contender's Match. I didn't read spoilers, but I'll assume Lynch wins. The Riley vs. Owens confrontation is next week too.
Sami Zayn is back in action for the first time in two months. I missed his matches and the theme song is one of my favorites as well.
Sami Zayn vs. Rhyno
Rhyno's wrestling in a NXT tank top covering his singlet with some fans cheering him, but most are supporting Zayn. There was a slow start to the match until Zayn hit a headscissors that sent Rhyno outside the ring. Back in the ring, Rhyno pounded him down in the corner. Rhyno nailed Zayn with forearm shots. Zayn hit a dropkick. Rhyno came back with a clothesline to knock him down as they went to break.
(Commercial – It was for The Marine 4 starring The Miz and Summer Rae. It also advertised Riley battling Owens.)
Rhyno grounded Zayn in the ring with a chinlock. Zayn got some kicks in to break free and then hit a cross body block off the top rope. Rhyno came back with a perfect looking Spinebuster. Great move for a power wrestler to use. Hard whip by Rhyno into the corner, which Zayn sold in a big way by crashing to the mat below. Rhyno with a shoulder tackle to the ribs with Zayn up against the turnbuckle. Rhyno did it again. Zayn is so great at selling as Rhyno got a two count. Zayn fought back with a series of punches, Rhyno picked him up and Zayn countered with a Blue Thunder Bomb for two. That was cool to see on a bigger guy like Rhyno. Fans were chanting "this is awesome" for them. Zayn went to the top with a cross body block, but Rhyno caught him and dropped him with a Samoan Drop into a neckbreaker for two. Very good nearfall right there. Zayn slapped Rhyno, so Rhyno knocked him down with punches. Rhyno was on the second rope, Zayn hit a forearm smash and Rhyno went to the floor. Zayn hit a perfect diving flip attack over the top to take out Rhyno outside the ring. Back in the ring, Rhyno hit a belly to belly suplex across the ring. Rhyno set up for the Gore, Zayn moved and Zayn hit the Helluva Kick for the win after 13 minutes.
Winner by pinfall: Sami Zayn
Analysis: ***1/4 That was a terrific main event match. It's pretty easy to understand: Any time Zayn is in a match over ten minutes it's going to be above average because he's one of the best wrestlers alive. Rhyno's 39 years old and near the end of his career, but he showed he can still go in this match. I like his addition to NXT because he's not some huge name although he's big enough that he can add some credibility to the NXT product. This did a good job of showing that Zayn was on top of his game on his road back to getting a NXT Title match in the near future. As I mentioned, Zayn is amazing at selling and made Rhyno look awesome throughout the match.
They aired replays of the key moments of the match. That dive over the top by Zayn was perfection.
Zayn celebrated the win to end the show with the crowd fired up for one of their favorites looking great in his return to action.
Three Stars of the Night
1. Sami Zayn
2. Rhyno
3. Solomon Crowe
Final Thoughts
It was a one match show with a very good main event match that was given time. Zayn looked sharp while Rhyno was the perfect kind of opponent for him. That's why we love NXT. Main event matches usually get more than ten minutes and most of time they are excellent.
Crowe did better this week than any week he's been on the show.
The tag team story was furthered in a basic way.
The in-ring debut of Dana Brooke was okay. She's impressive looking, but still has a long way to go. It's another reminder that this a developmental wrestling show. Some people are just starting out like her.
Next week we've got a triple threat women's match and Owens vs. Riley going at again. I'm looking forward to it as we get closer to the next NXT Takeover special at the end of May.
Thanks for reading.
John Canton –mrjohncanton@gmail.com
Twitter@johnreport