The John Report: WWE NXT Review 03/25/15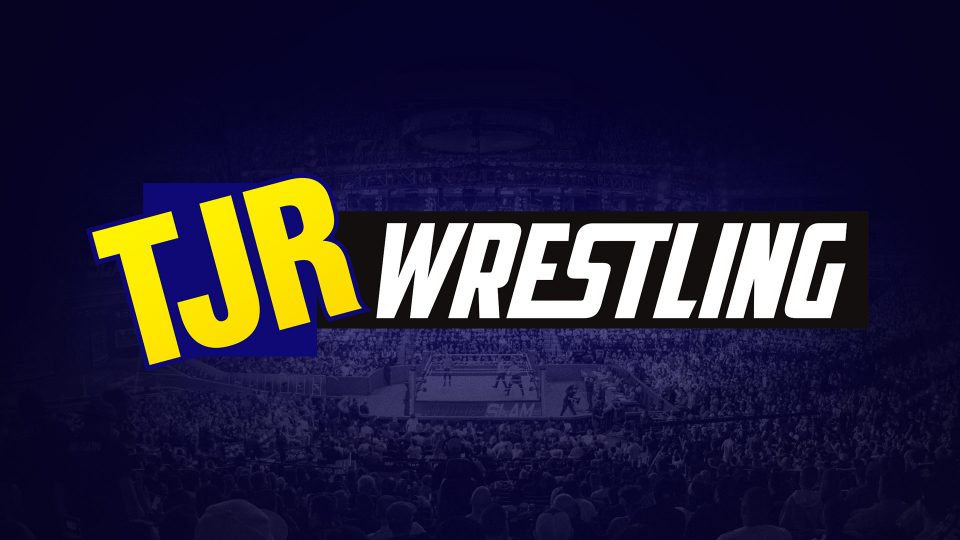 The show began with a recap of last week's edition of NXT from Columbus, Ohio. There were clips of all the matches. The recap lasted about three minutes and set up the Owens vs. Balor match on this week's show.
It's straight to the action with the NXT Women's Title match. The announcers this week are Rich Brennan and Corey Graves.
This show was actually taped before last week's episode, but that's the luxury of NXT sometimes when they tape in advance.
NXT Women's Title: Sasha Banks vs. Alexa Bliss
Bliss got a couple of nearfalls early with various pinfall combinations. Bliss nailed a dropkick that didn't connect that well, but got a two count. Banks came back with a kick to the face. Banks nailed a running slap to the face, then did a curtsey because she's awesome and got a two count. Banks hit her patented double knee smash with Bliss against the ropes. Banks stretched her in the middle of the ring. Bliss came back with an inside cradle for two and then she got a headscissors out of the corner. Banks missed a charge and hit hard on the floor. Bliss brought her back into the ring, took her down, nailed a slap as revenge, a forearm smash, a legsweep and the Glitz Flip driving the knees into the ribs for two. Bliss hit a sunset flip into a Powerbomb for a two count as the fans chanted for Bliss. To the top, Banks slammed her off and applied the Banks Statement submission hold. Bliss tapped out and it was over after 6 minutes.
Winner: Sasha Banks
Analysis: ** They used last week's match as a way to give Alexa a title match and then this week it was a chance for Banks to prove she's the top diva in NXT. I'm glad it was a clean win although Bliss looked good too. That offensive sequence by Bliss was really well done and that nearfall after the sunset flip really got the crowd into it. Banks capitalized for the win. Banks is a favorite of mine right now. Bliss clearly has a bright future.
Kevin Owens did a promo backstage talking about how both he and Finn Balor fought hard to get there. Owens said that they made an impact with Balor painting himself up like a demon while he won the NXT Title in just two months. Owens said he's looking forward to the fight. He told Balor to bring the demon because it won't matter because nobody is taking the NXT Title from him or his family.
Analysis: He's the best talker in NXT. That was just a short promo to say that he's ready for the main event later in the show.
There was a video package showing the destruction that Owens has done in NXT so far.
Bayley and Emma were in the locker room. Emma said that she told Bayley that she was being too nice. Emma encouraged her to be more aggressive. Emma told Bayley that the NXT isn't going to get her where she wants to go. Bayley said that the NXT Universe helped her get where she is, they helped her become number one contender twice and…then Emma slapped her! That was out of nowhere. Emma just walked away while Bayley grabbed her face in pain.
Analysis: That was built up over a couple of weeks. Emma has been doing the dumb dancer gimmick for so long that it's nice to see her doing something else. Bayley becoming more aggressive because Emma brings it out of her is a simple story that should work well for both women. They both have talent. They just need more character depth.
Tyler Breeze was interviewed by Devin Taylor. He talked about beating Hideo Itami and wanting to go after the NXT Title when Itami showed up to say that he beat Breeze too. Itami said that he was challenging Breeze to a 2 out of 3 Falls match. Then he left. Breeze said he didn't say yes. Then he left.
Analysis: It sounds like it's a go and that's great. I loved their previous matches. They should get more time in a 2/3 falls setting.
(Commercial – It was hyping up Sting vs. Triple H at WrestleMania)
There was a video package for new diva Dana Brooke with her talking about her sculpted body and clips of her working out. It says she's coming soon to NXT.
Announcer Rich Brennan mentioned the NXT presence during WrestleMania week as well as other WWE Network shows going on. There were also plugs for the top match at WrestleMania as well.
Finn Balor was interviewed by Devin Taylor. He said he does his talking in the ring. He said he doesn't need the demon to beat Kevin Owens.
Analysis: That was short and to the point. He's a good promo guy, but they're keeping it simple for him at this point in his career.
There was a video package about Finn Balor's journey in NXT so far and his win in the #1 Contender tournament to get the title shot against Owens.
Clips aired of Owens beating Alex Riley last week.
(Commercial – Plug for WWEShop.com merchandise.)
The team of Enzo Amore and Colin Cassady were backstage with Carmella. Blake & Murphy apologized for Carmella getting knocked off the apron last week. They gave her a box that had some bracelet. Enzo complained about how cheap it was.
Analysis: It was just some minor storyline progression for their tag team title feud.
Finn Balor entered for the main event. He didn't use the demon paint for the match. The crowd cheered him since he's the babyface challenging the heel champion. It's pretty cool watching him doing the arms extended pose along with the music while the crowd does it with him. The NXT Champion Kevin Owens entered with the title on his shoulder.
NXT Championship: Kevin Owens vs. Finn Balor
Owens stalled at the beginning of the match, then grabbed a headlock and shoulder tackle, but Balor came back with a dropkick to send Owens outside the ring. They went to a brief commercial hyping WrestleMania.
Balor had an armbar and then nailed another dropkick, this time after a rollup attempt by Owens. Owens was able to get the momentum by draping Balor's arm across the top rope. A clothesline put Balor down, which led to Owens pounding on him on the mat. Owens stepped on his face because and then grabbed a headlock to slow it down. Owens hit a back elbow smash to knock down Balor when he tried comeback. There was another break while Owens had Balor in a chinlock again.
(Commercial – It was a 30 second spot promoting Lesnar vs. Reigns at WrestleMania.)
Owens stepped on the ribs of Balor. He tossed Balor outside the ring. Owens set up for a Powerbomb outside the ring, but Balor fought out of it with a back body drop. Back in the ring, Owens caught Balor and dropped him in a side slam by two. A senton back splash by Owens got a two count. He kept Balor grounded again with a headlock. Hard whip in the corner by Owens with Balor hitting his back hard. Graves said that Balor's back could be fractured – I think that's going a bit far. Owens hit a belly to belly suplex. Another headlock by Owens leading to a break.
(Commercial – There was a 30 second promo hyping up Breeze vs. Itami in a 2/3 Falls match next week.)
Balor made a comeback with a back body drop that sent Owens over the top to the floor. Balor nailed a running somersault dive over the top to take out Owens. That looked awesome. Back in the ring, Balor went to the top rope and hit the double foot stomp to the back of the head for a two count. Good nearfall. Balor caught him with a Pele Kick to knock down Owens again. Fans were chanting for Finn. He hit a chop, then missed one and Owens nailed a chop. Balor with a neckbreaker and then a clothesline that spun Owens around. Great bump by the big man. Balor hit a lifting double underhook DDT for a two count. Another very good nearfall. Balor missed a running dropkick in the corner, but Owens moved and Balor was in pain selling the left knee.
Owens kicked Balor in the back of the knee and then he clipped it. Owens slammed Balor's knee into the ring apron followed by the ring post. Owens did a senton back splash on the injured knee. Single leg crab applied by Owens on the knee, but Balor was able to get to the ropes. Owens wanted a Powerbomb, Balor got out of it and did a double foot stomp to knocked down Owens. Fans were chanting "this is awesome" for them. They battled in the corner. Balor hit an enziguiri kick. He wanted a superplex, but Owens countered with a cradle suplex out of the corner. Awesome spot that led to another tremendous nearfall. Balor got a kick in, but Owens clipped the knee again with a forearm smash. Owens with a cannonball splash in the corner. Owens did another cannonball splash, this time right into the knee of Balor. When Owens went for it again, Balor moved out of the way. Balor hit a running dropkick. To the top rope, Balor struggled climbing up and he connected with the Coup de Grâce (double foot stomp). He was too hurt to make a cover. Both guys were down. Balor charged at Owens, who got back to his feet and nailed a Popup Powerbomb for the pinfall win. The match went 22 minutes.
Winner by pinfall: Kevin Owens
Analysis: **** That was an excellent match. Four stars out of five. The first few minutes of it were really slow, but that's what is usually the standard in a match that goes over 20 minutes. It's all about telling a great story, which is what they did. Owens is such a smart wrestler because he worked over the body of Balor to weaken him and that's what led to him winning in a decisive manner. It was such a great story with Owens focusing on the leg like the vicious heel that he is. Balor did some awesome comebacks and the crowd really believed he could do it. In the end, Balor was too hurt to finish him off. Owens caught him perfectly with the Popup Powerbomb and that ended it because of Balor's knee. It was great storytelling and psychology. Balor put up a fight, but due to Owens weakening the knee so much it just wasn't going to happen for Balor. Check out this match if you missed it. You'll like it just as much as I did.
There were replays of the key moments in the match.
Owens celebrated with the title and that's how NXT went off the air.
Three Stars of the Night
1. Kevin Owens
2. Finn Balor
3. Sasha Banks
Final Thoughts
It was a different kind of show because there were only two matches with a really long main event. That's not a complaint. I loved the main event. It's just rare to see only two matches in an hour long show. They loaded it with video packages, so they could have added a match in there at some point.
I enjoyed Owens vs. Balor a lot. They were given a lot of time and they delivered a quality match like I expected them to. Owens looked like a great champion in winning while Balor was a valiant fighting babyface in defeat.
It's very possible that they could do this match again perhaps with Balor busting out the demon look for it, but that's not a lock. The next NXT Takeover special is likely the end of May although it hasn't been announced yet. That's just what I've heard. Sami Zayn isn't back yet, so maybe they will do Owens vs. Zayn there. Maybe Balor will be on the main roster by then. We don't know yet. I'm looking forward to them having another match again soon.
The divas match was pretty basic. It was another win to establish Banks as the top diva in NXT. They're going to need to build up some contenders for her to face. Bliss looks better every time she's in the ring. Banks is the more polished performer of the two, clearly.
Check out Owens vs. Balor if you missed it. Great wrestling by two experienced guys who really know what they are doing in the ring.
Thanks for reading.
John Canton –mrjohncanton@gmail.com
Twitter@johnreport
Personal FacebookandTJRWrestling on Facebook